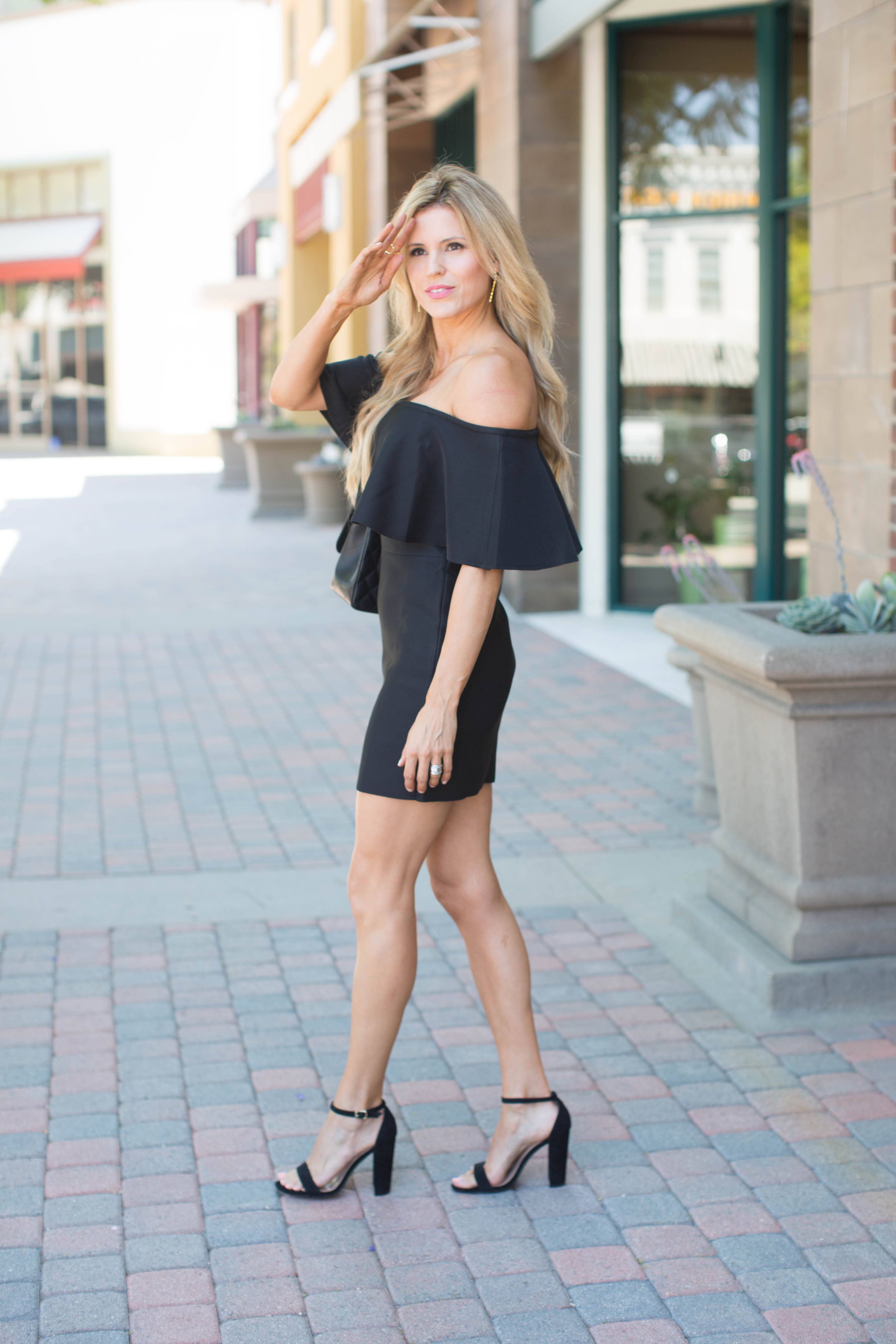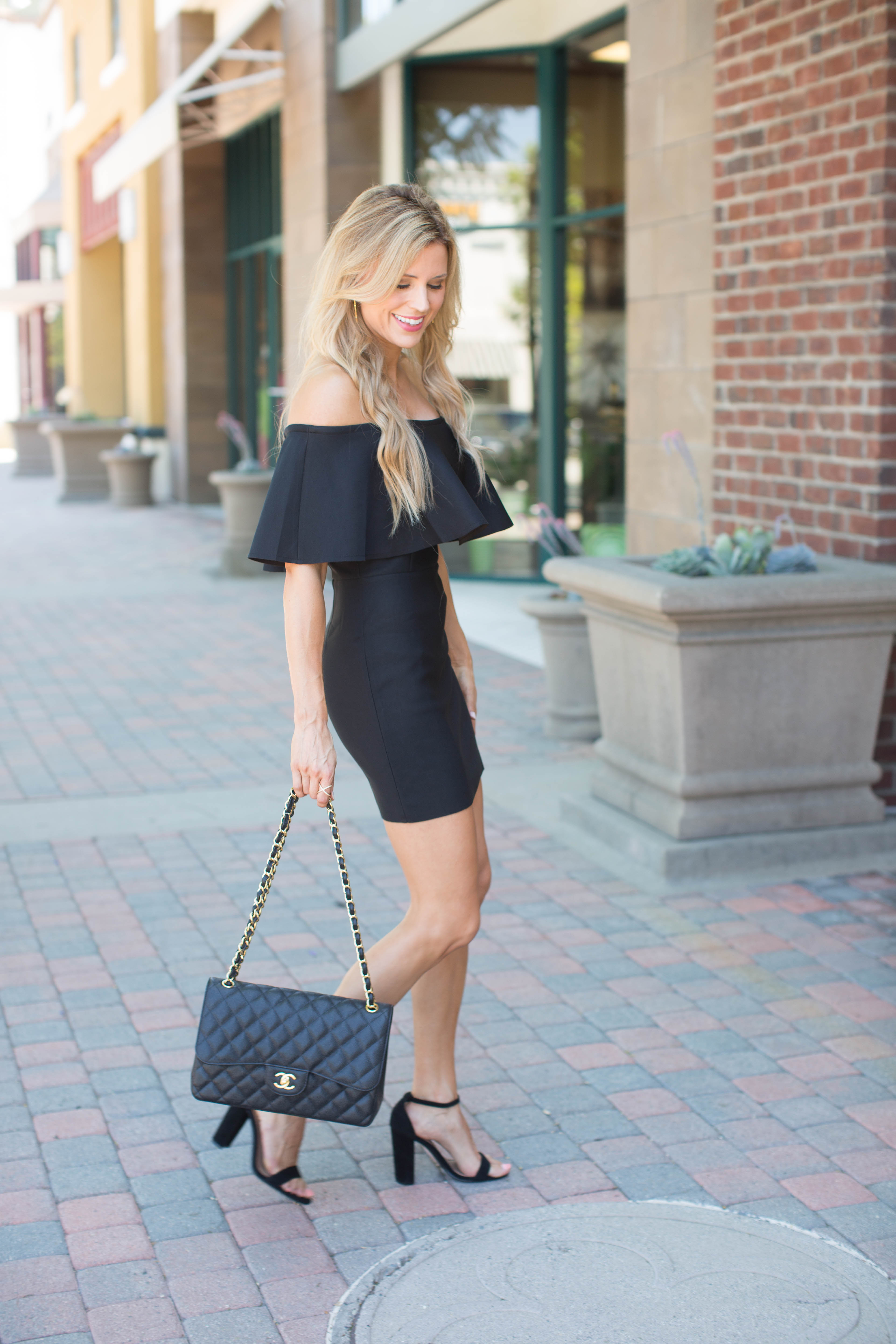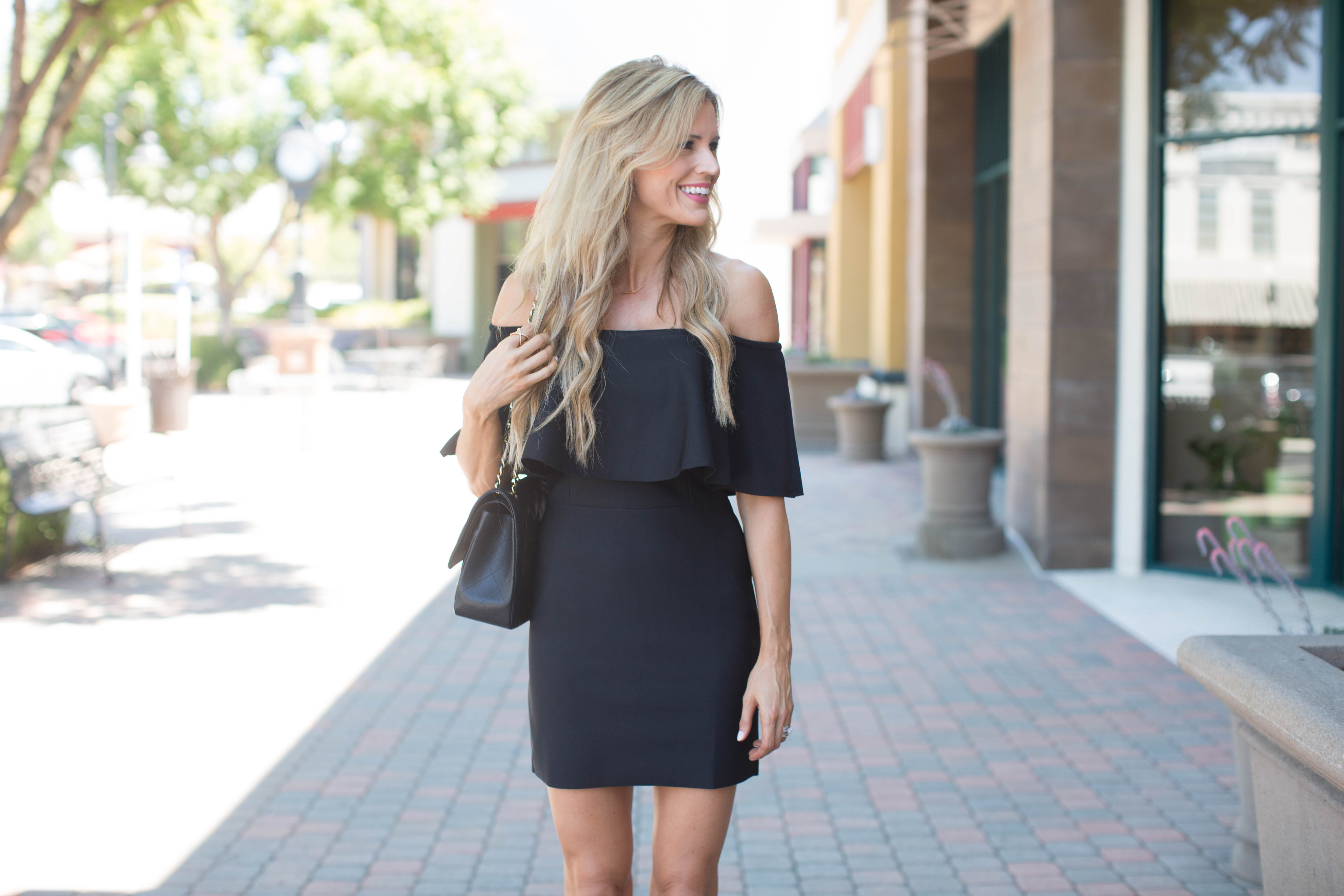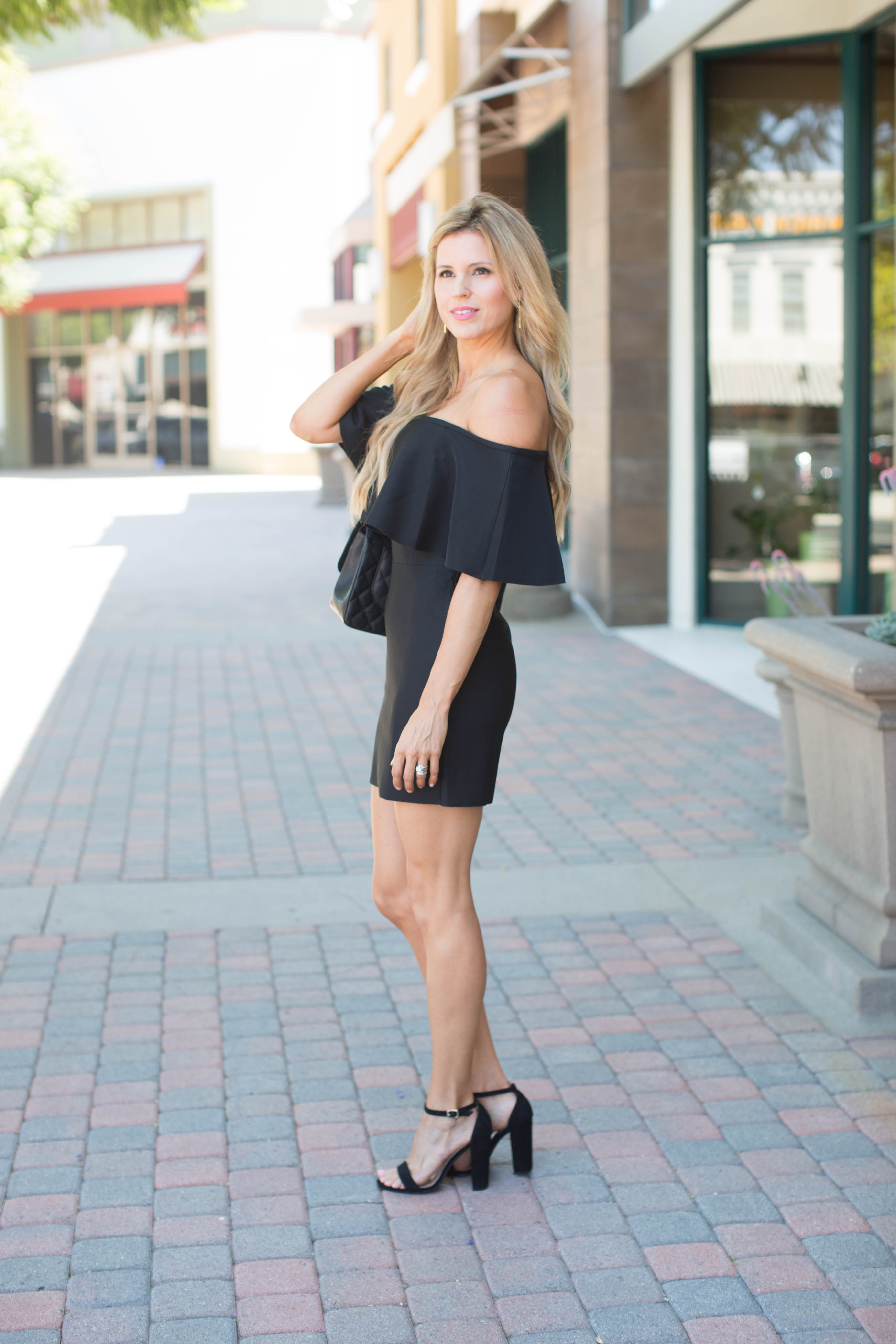 Dress: VICI Sip on Sunshine Dress c/o (similar here) | Bag: Chanel (similar for less here) |Heels: Steve Madden Carrson Sandal | Earrings: Gorjana Kylie Drop Earrings | Ring: BaubleBar Mason Pave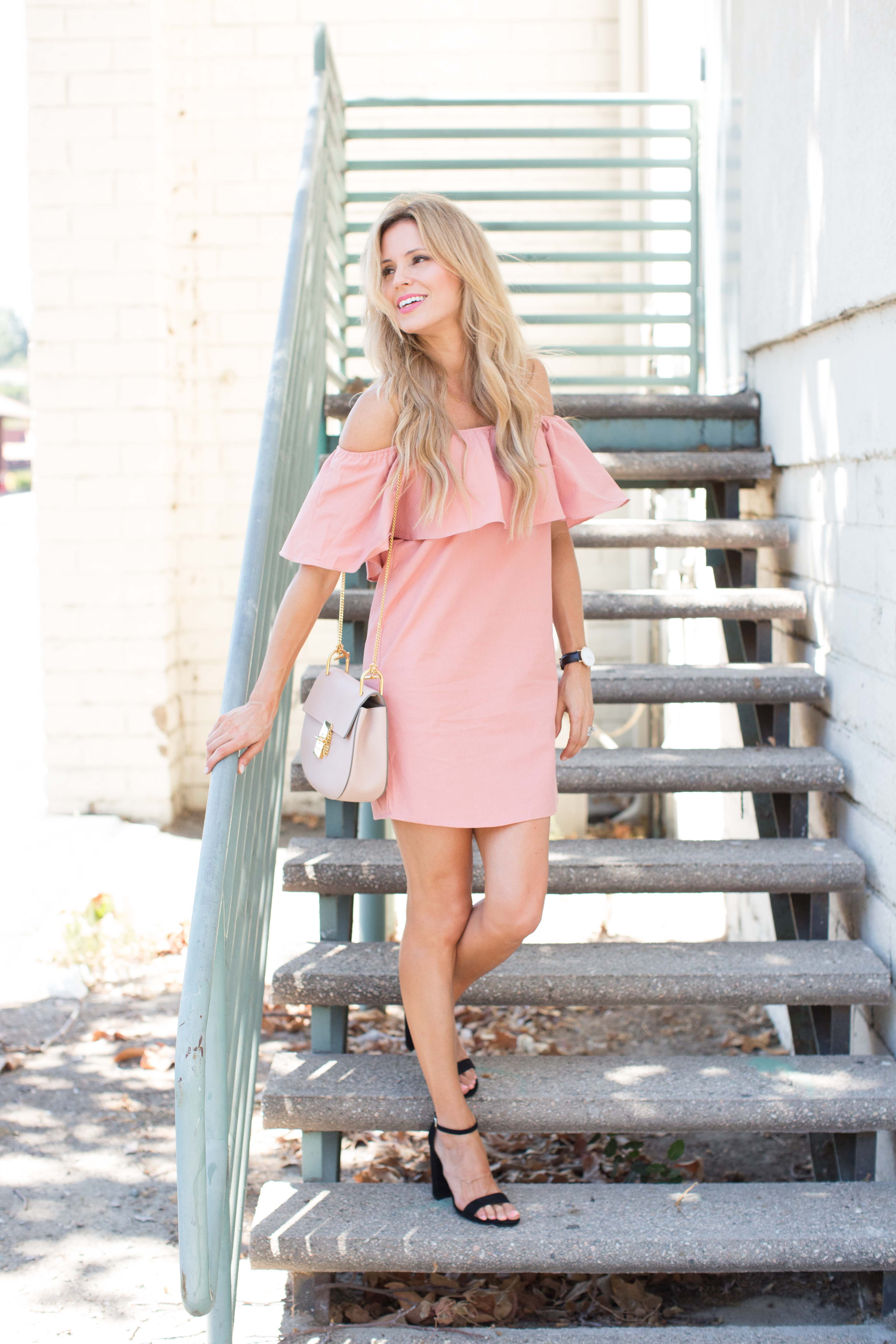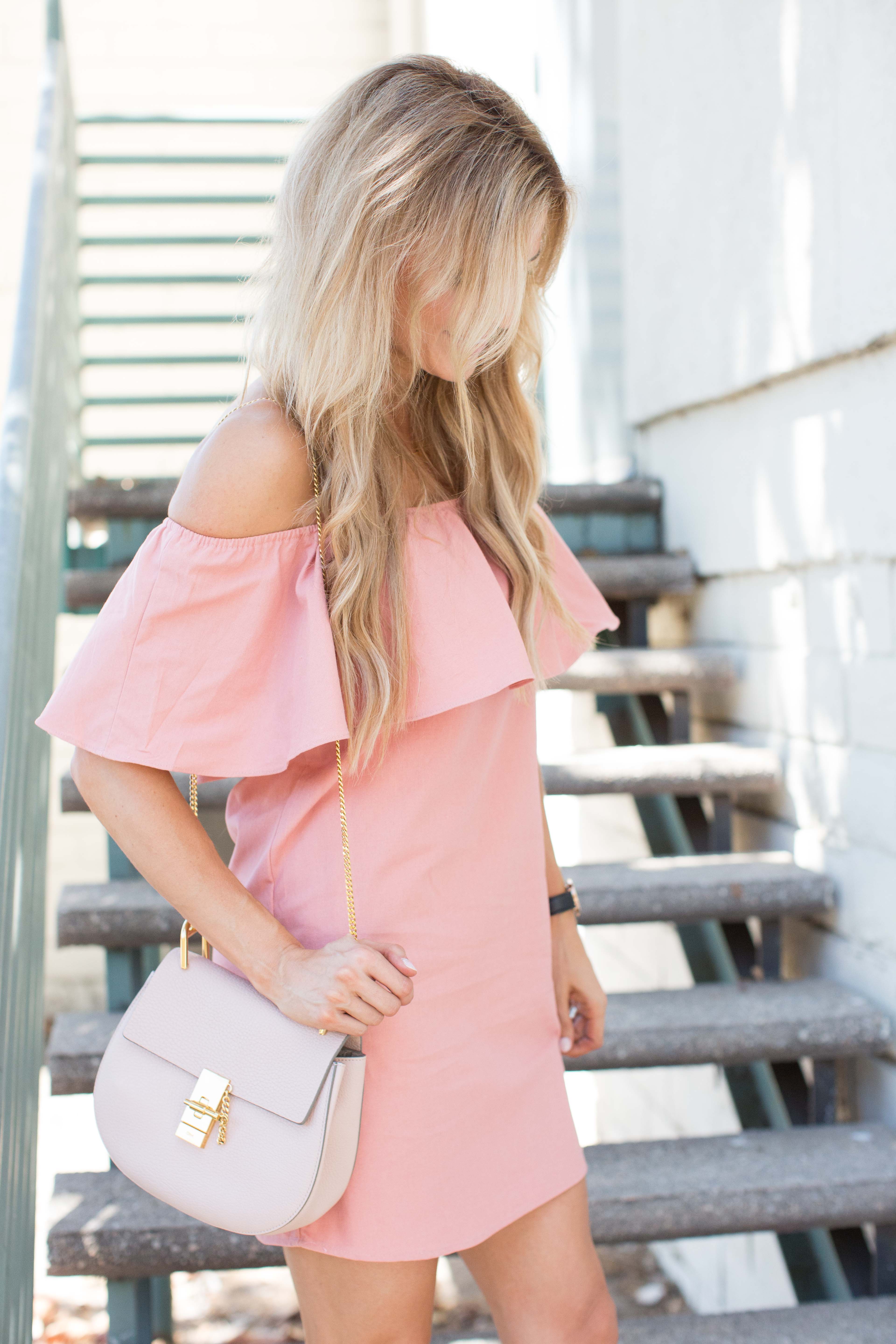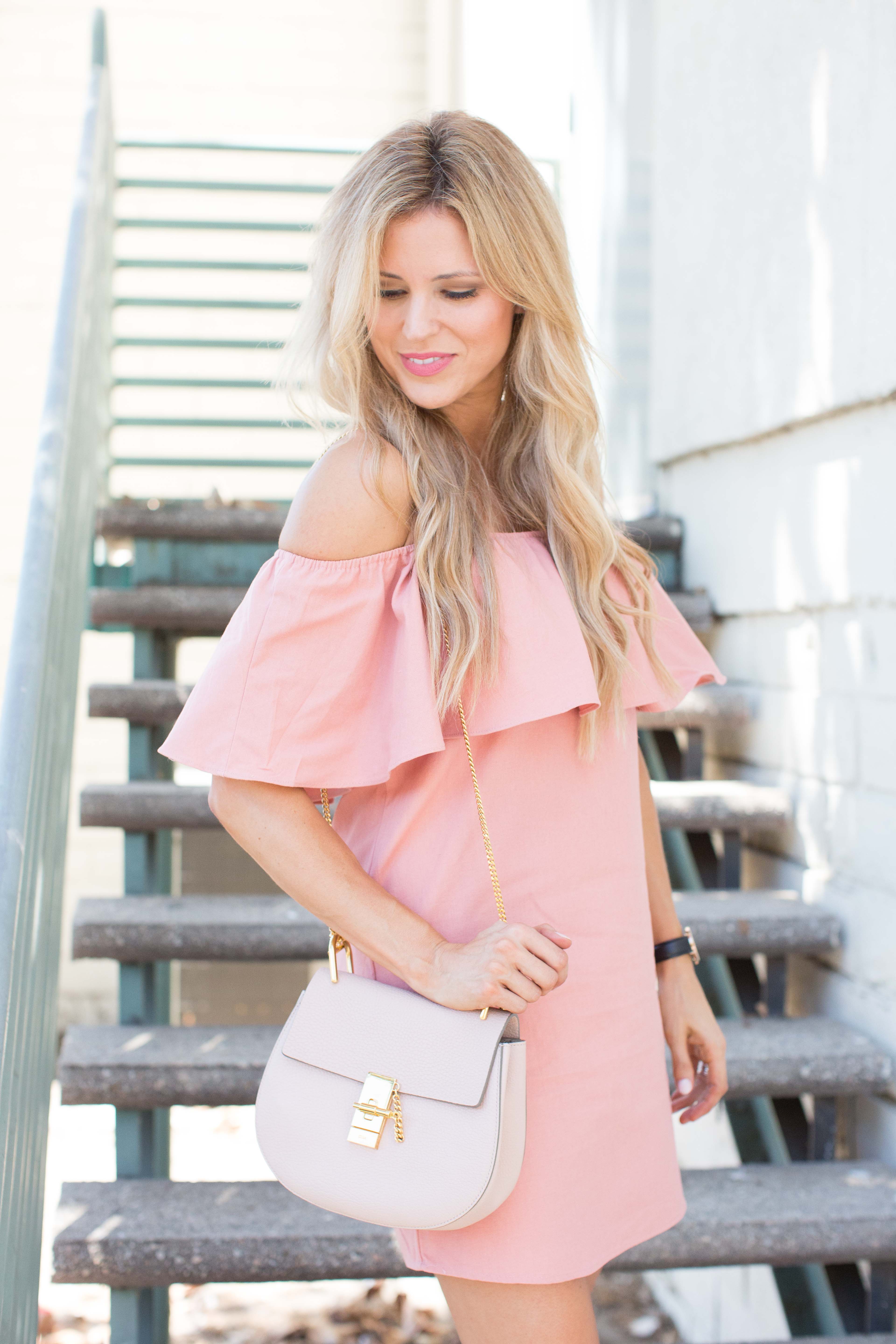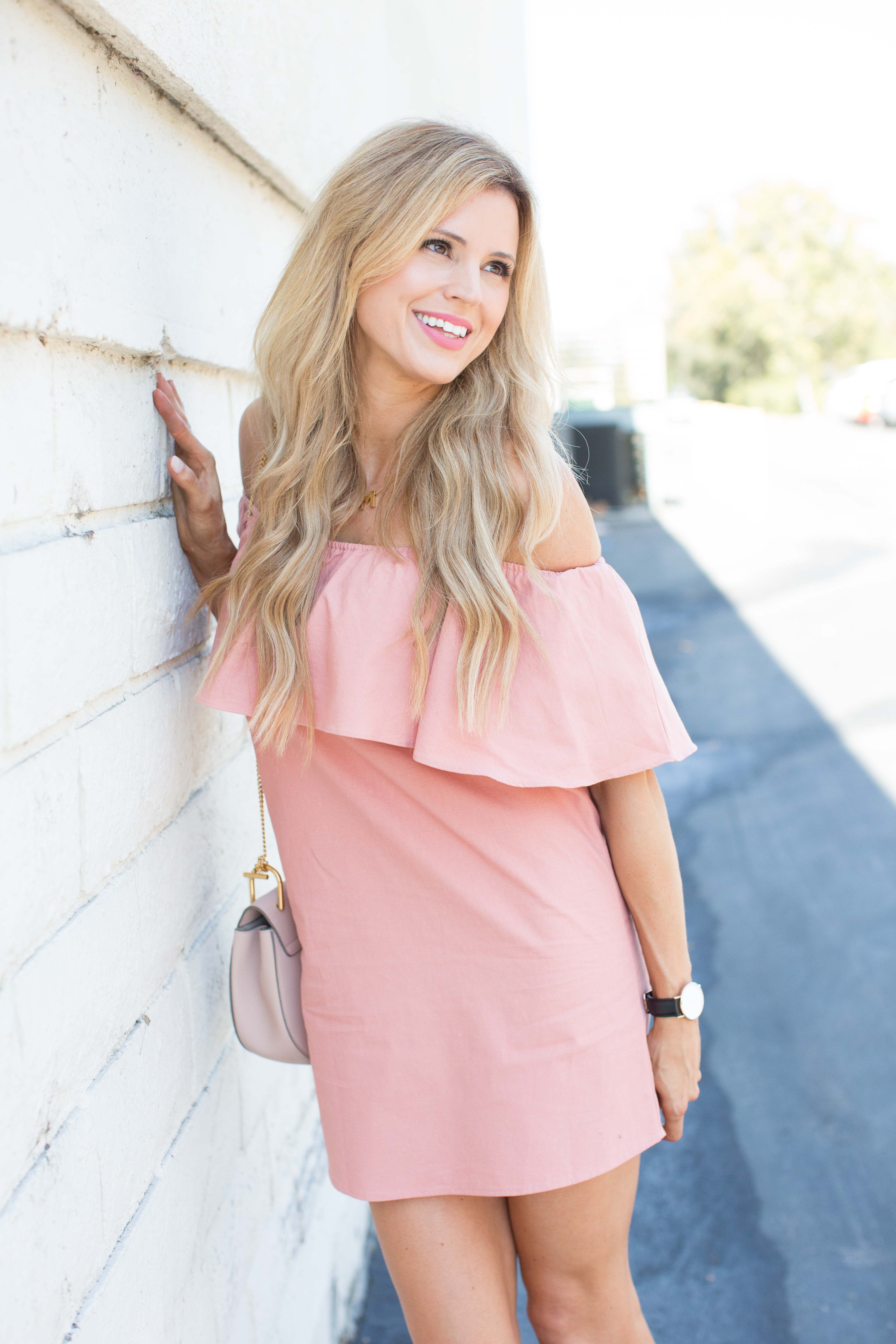 Dress: VICI Peachy Keen Dress c/o (similar here) | Bag: Chloé Drew  | Heels: Steve Madden Carrson Sandal | Watch: Daniel Wellington Classic Sheffield Get 15% off with code SAPPHIREDIARIES c/o
When my hubby saw these photos he said, "hey maybe every so often you should get a blow-dry before you shoot photos" ha! He meant it in a sweet way, and I took it that way BUT I am telling you because I realize my hair is kind of a hot mess. We shot these photos after I shot photos at my workout place with my hair in a ponytail. Apparently I didn't think that one through. 🙂
The off-the-shoulder trend isn't slowing down one bit and is still going strong into fall. Another fall trend prediction is ruffles so pairing these two is a match made in heaven. Both the black and peach dresses are from VICI. I ordered both at the same time and didn't consciously realize how similar they are to each other. Apparently I was really feeling the off-the-shoulder and ruffles.  The black one has a dressier fabric and is more of an evening dress. It would look great with a tan and turquoise accessories. I am obsessed with the color of the peach dress, and the fabric is more casual and daytime appropriate. I paired both with these black chunky sandals that are under $90. I love that the chunky heel makes them more wearable. I was on the fence about ordering them because of mixed reviews on comfortability, but I am so glad I did! I wore them running around one day and they hurt no more or less than other heels I own.
Max has been sick all week… I think he is just feeling better today (keeping fingers crossed) so we have been up a lot in middle of night and dealing with lots of tears and tantrums. I am looking forward to some peace and relaxation this weekend!
Thanks for stopping by! xo
Photos by Taylor Cole.