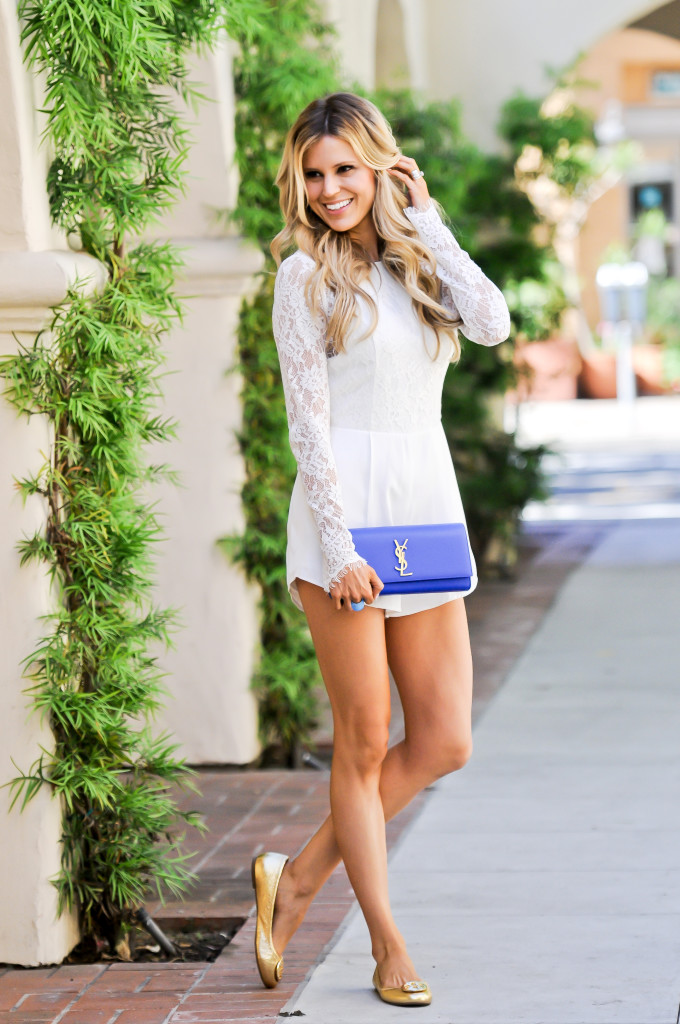 What inspired you to start a fashion blog? After I had my son Max in 2012, it was a long time before I felt motivated and excited to dress up and pull together cute outfits. I am sure this is probably the case for most moms! Before I had my baby, I was working a sales job where I was out in the field and needed to look my best. Fashion had always been a creative outlet for me. When I stopped putting energy into it, I felt blah. For me personally, when I take the extra time to get ready and look my best, I feel much more confident and happy. I got out of my funk after being inspired by a few fashion blogs. I want to do the same for others, and I feel I have my own personal style that can add to the other fashion blogs already out there.
Why is your blog named Sapphire Diaries? I have always been drawn to the color blue, and sapphire is my birthstone. I am a Libra, and while I am not a horoscope fanatic by any means, a Libra's fashion style describes me in a nutshell. Libra's love blue, but apparently so does 50% of the population.
What are your top 5 favorite beauty products? Clarisonic, GlamGlow Hydrating Treatment, Smashbox primer, Clé de Peau concealor, and a bright/ bold lip.
What is your fitness routine? I work out 3 times a week doing high intensity, interval training with weights and cardio. I also keep busy during the week chasing after a very active little boy.
How did you meet your husband? Chad and I initially met through work, and then about 5 years later we were reintroduced. We became friends first, and then our relationship turned into something so much more. We got married in April 2011 in Paso Robles at HammerSky Vineyards, and I became a stepmother to Lily.