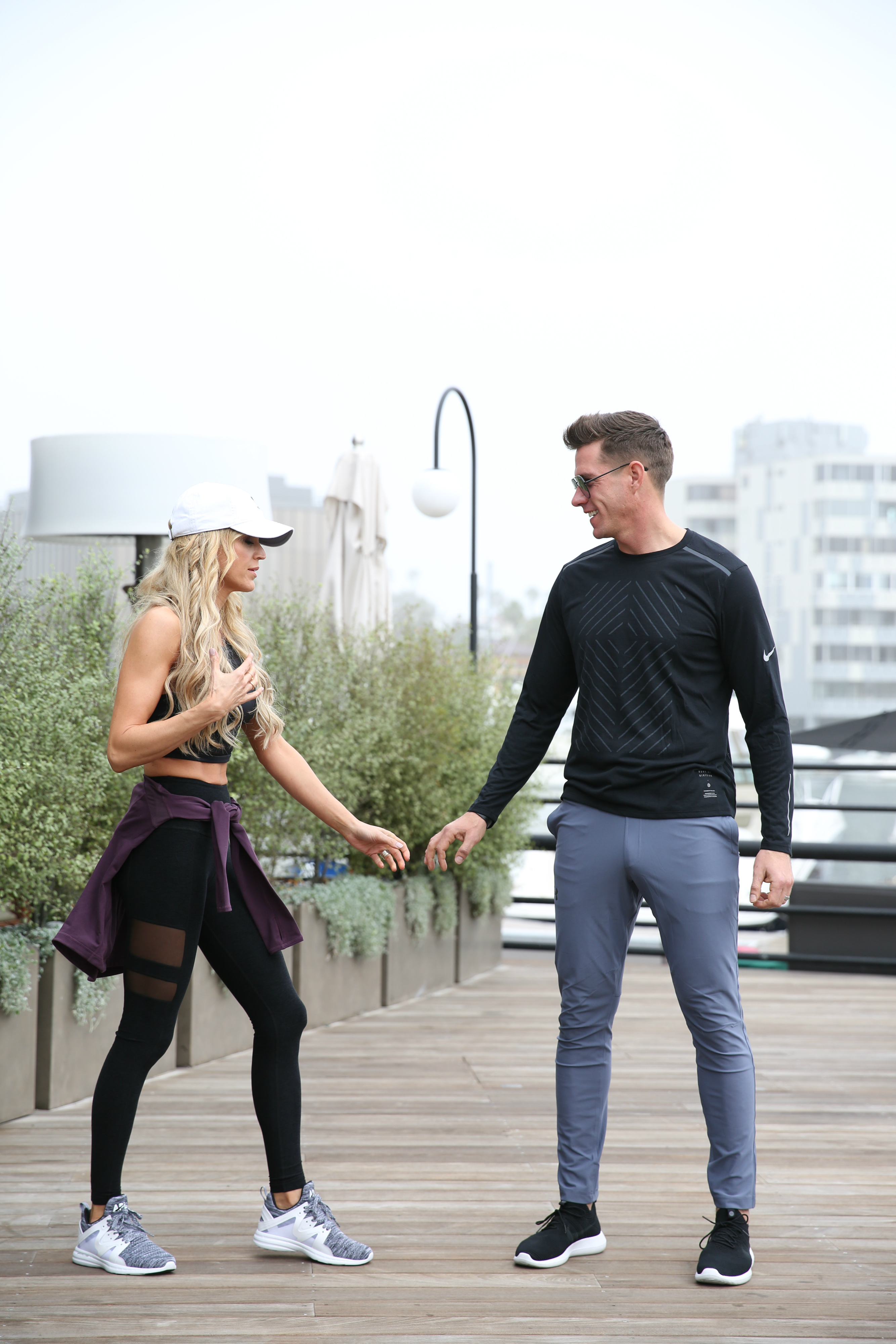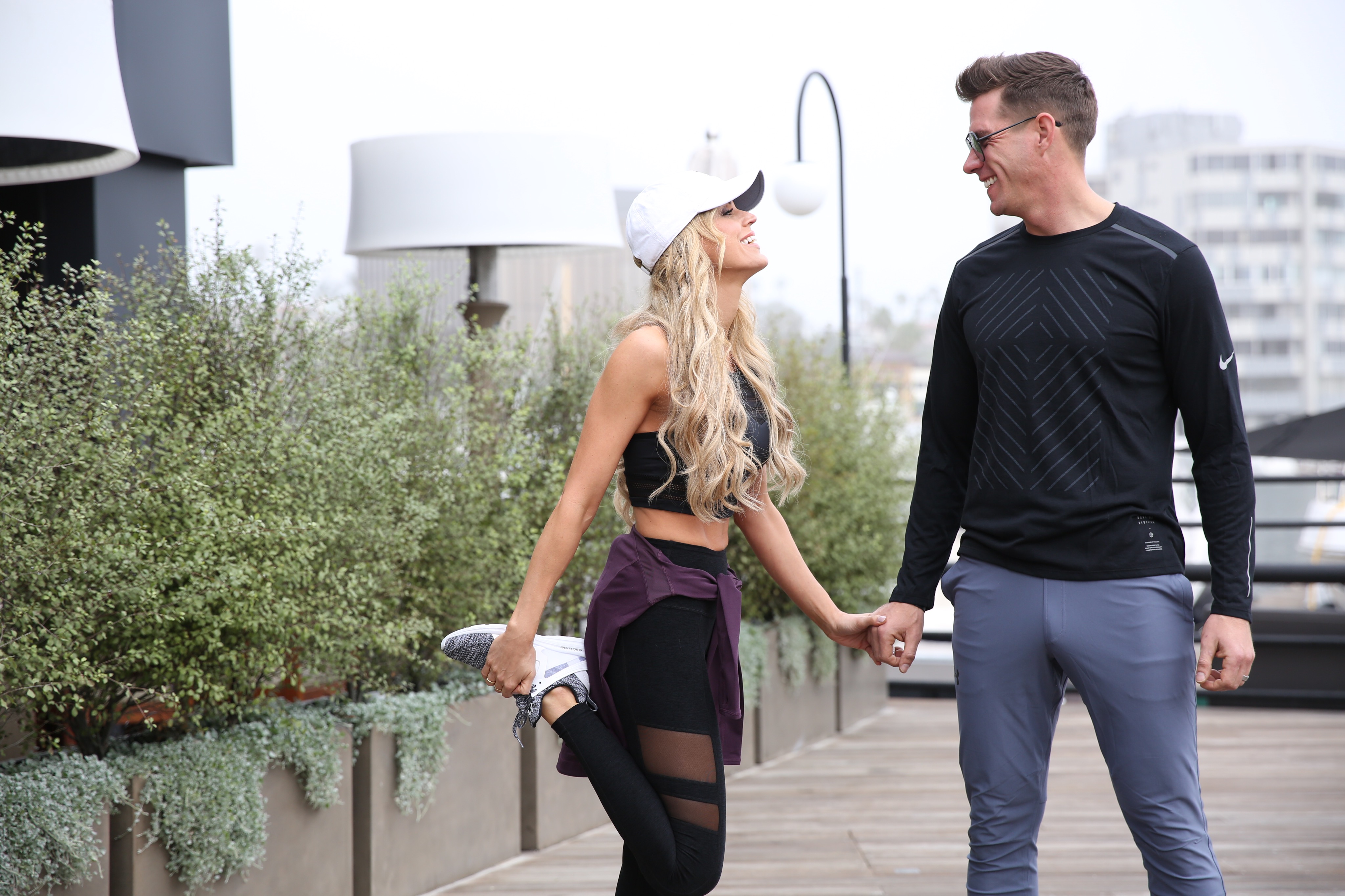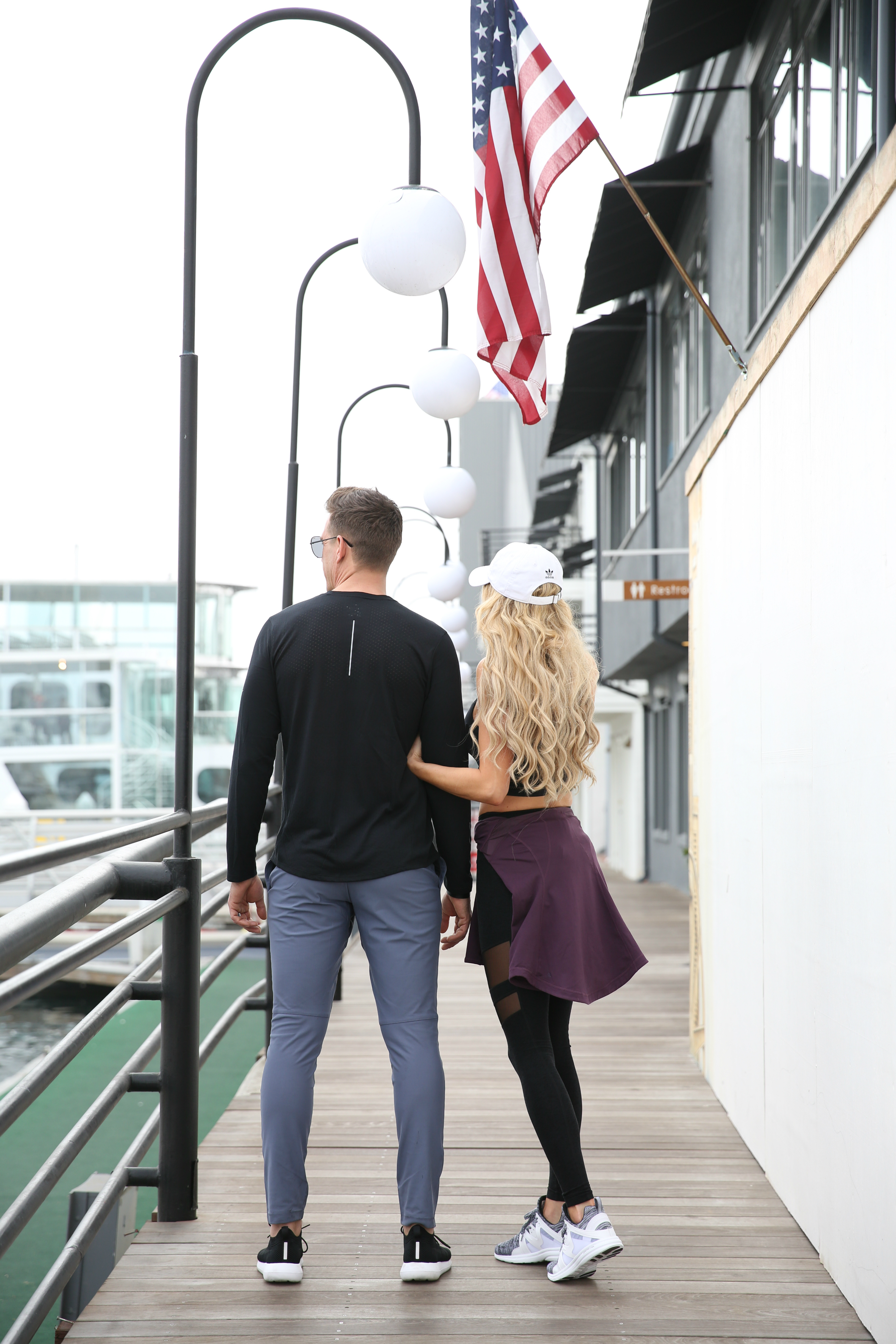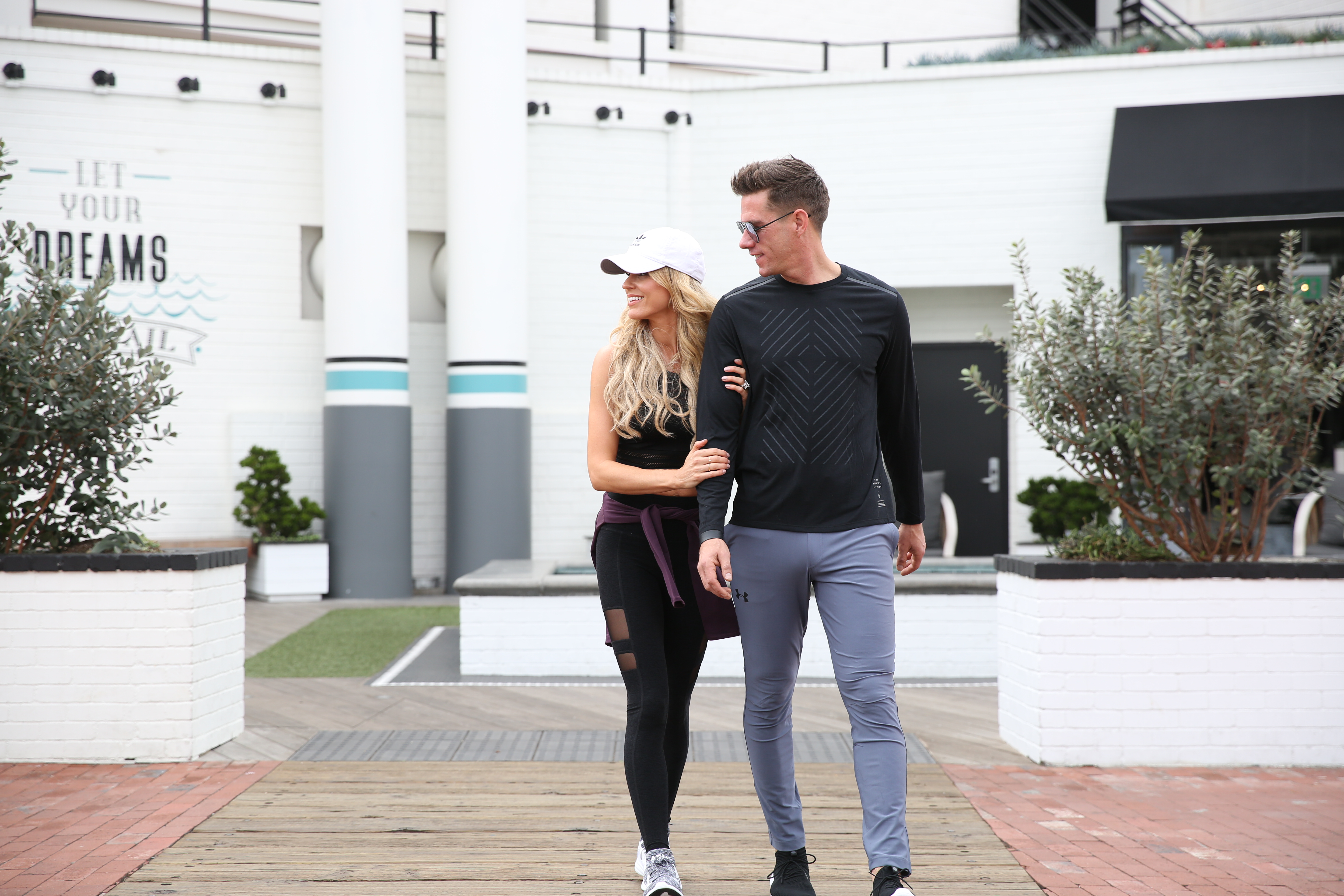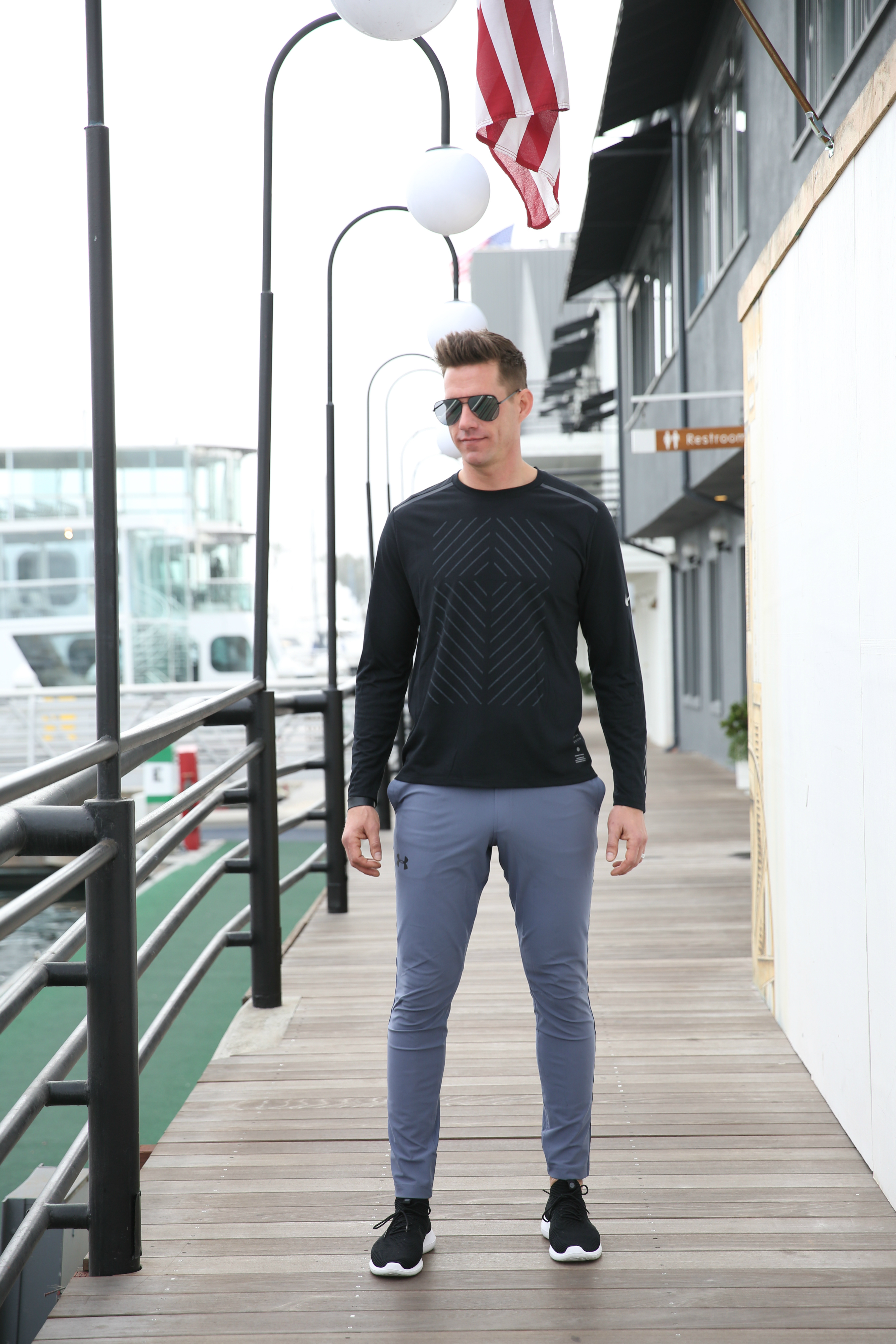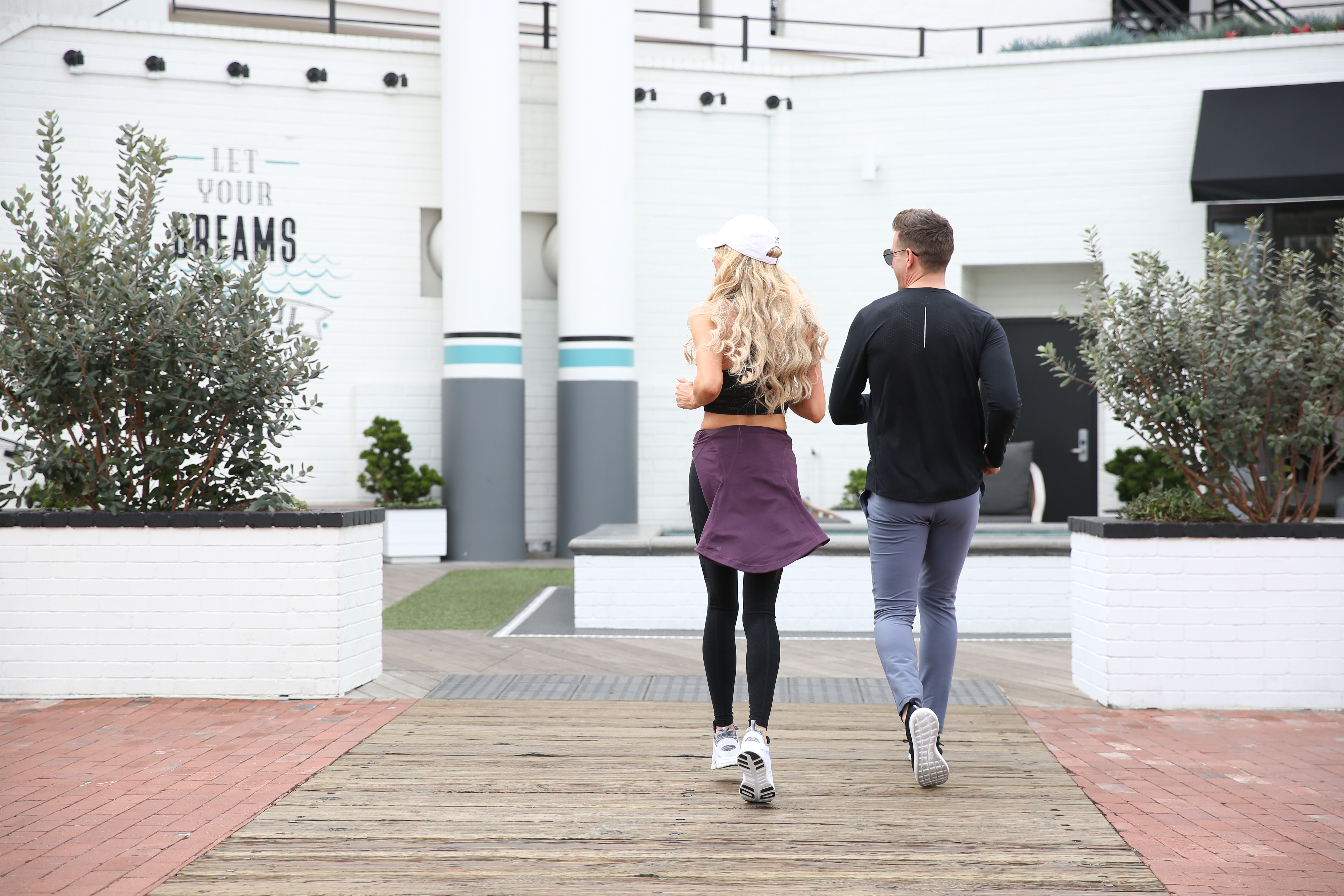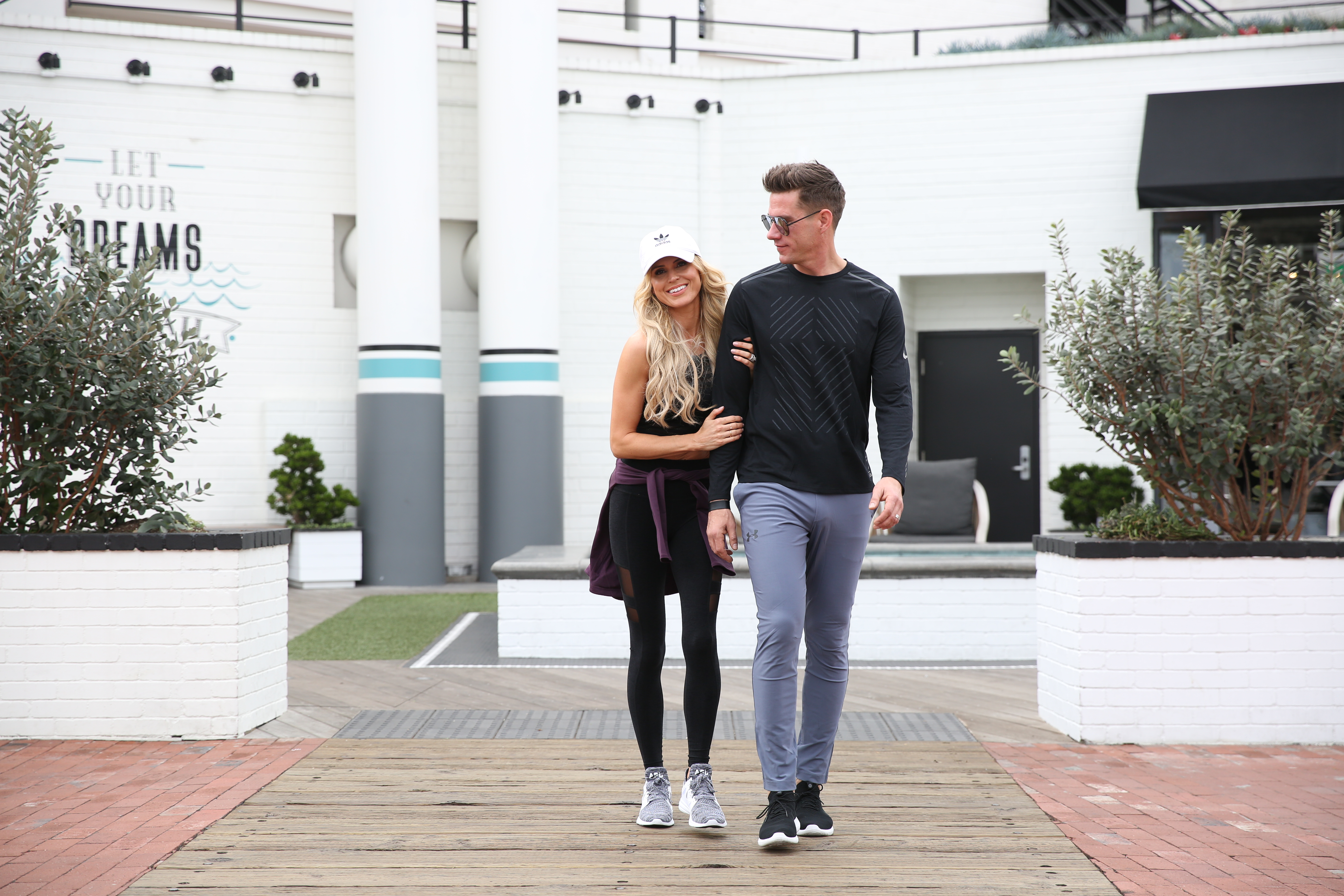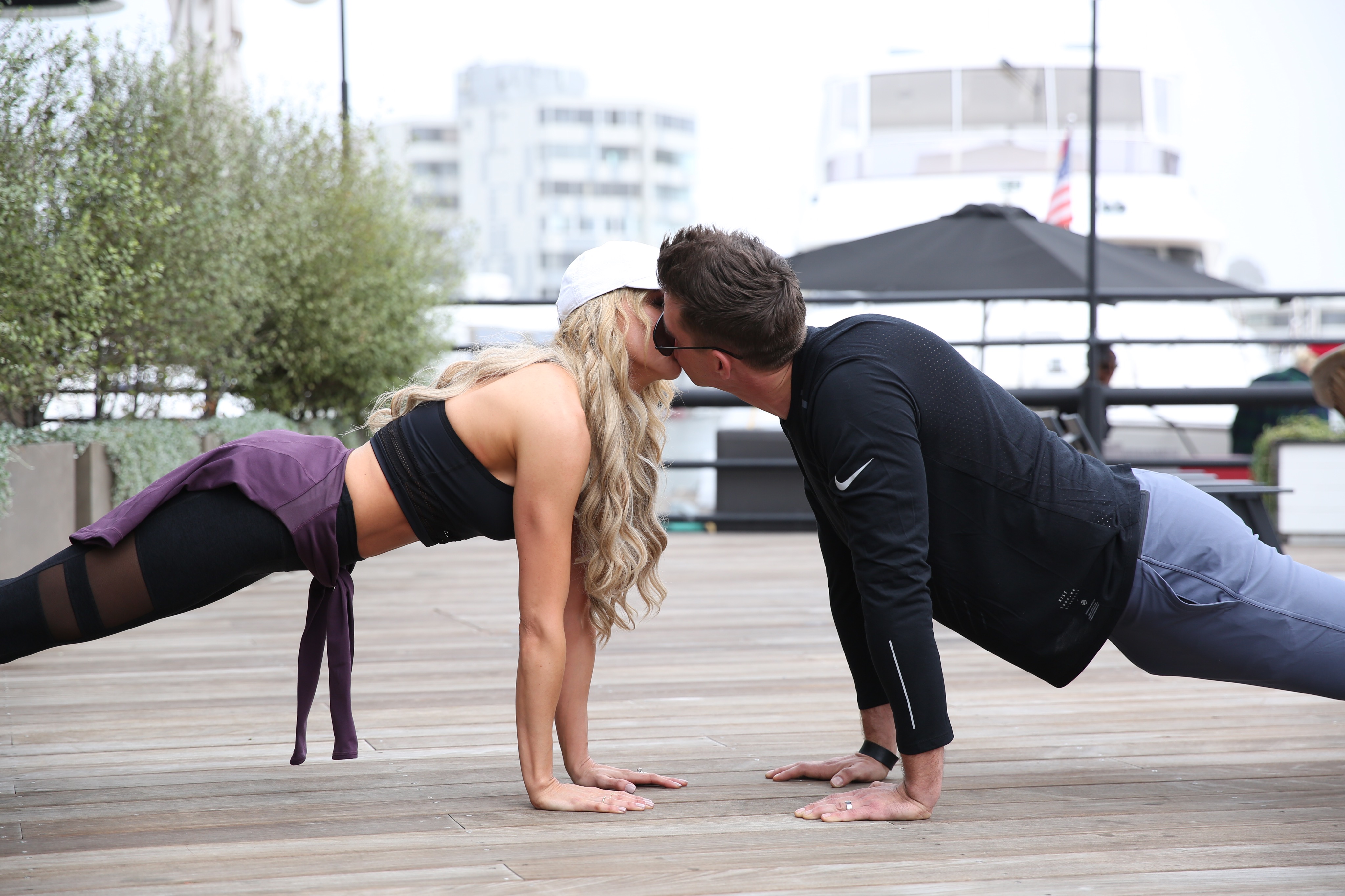 {photos by Vincent Elejorde}
Chad's: Tee: Tailwind Long Sleeve Running T-Shirt | Pants: Elevated Pants | Sneakers: Free Run FlyKnit | Sunglasses: Aviator Sunglasses My: Sports Bra: Mesh to Impress Bralette (similar here) | Jacket: Zella Defy Zip Jacket | Leggings: Beyond Yoga (similar here) | Sneakers: Ascend Training Shoe | Baseball Cap: Adidas Baseball Cap
Today's post is in collaboration with Nordstrom, and Chad and I are sharing some of our favorite workout gear! Working out is a big part of our lives, and we are especially focused since it is the new year. We get all of Chad's activewear from Nordstrom. I am especially obsessed with his  running tee! It's cute enough to wear even when not working out. Who said the athleisure trend is just for women!
One of the reasons we love getting our activewear at Nordstrom is their in-house activewear brand Zella. It is so crazy good! We love both the Zella men's and women's, and their little girls stuff is so cute too. Chad has several Zella tees that he wears regularly to work out. And the jacket I have tied around my waist is Zella too. The pieces are quality and at a great price point. Just read the reviews online…. Zella has a cult following because it's that good.
My New Year's resolutions have started slower than I'd hoped… BUT the important thing is that they have started! Chad and I are doing the Whole30 challenge, and that is keeping us busy and at least on track health wise. If you aren't familiar with Whole30, in a nutshell it is no sugar, dairy, grains, legumes, and grains for 30 days. So what does that leave: meat, fruits, and veggies.
There are a few reasons why I'm doing this. The biggest is that I am getting an elective surgery (will share more on that later) in a month, and I want to feel in good shape and health. I got the flu after Christmas, and I just ate like crap- pizza, bean & cheese burritos, Nacho Cheese Doritos (all my faves) and feel like I need a reset. And then the more important reasons- I feel so tired, rundown, and low on energy throughout the day (#momlife) and hoping this will give me a boost. Superficially I am hoping it will make my skin, hair, and nails better, and my eyes brighter. I am always looking at my eyeballs and thinking they could be whiter. Please tell me you guys do this too! 😉
Because I am eating so clean, I am working out 4 times a week total at Orangetheory- Monday + Tuesday, Thursday + Friday. I can't wait to see how this all goes. While I have been working out pretty consistently for the past few years, I haven't been motivated until now to clean up my diet. Orangetheory is really hard and I want those results I am working so hard to get.
I didn't realize how much we were relying on takeout and breakfast for dinner (always a good go-to) until we started this challenge. I am spending a LOT more time in the kitchen because I have to make more of an effort to make meals that are compliant, filling, and taste good. If you are going to try something like this yourself, it is always nice to have a buddy. Lucky for me, Chad is always game to take on a challenge and it was easy to talk him into this one. The question is- will we be able to make it 30 days? haha
xo, Missy
A big THANK YOU to Nordstrom for sponsoring this post! All thoughts and opinions are my own.