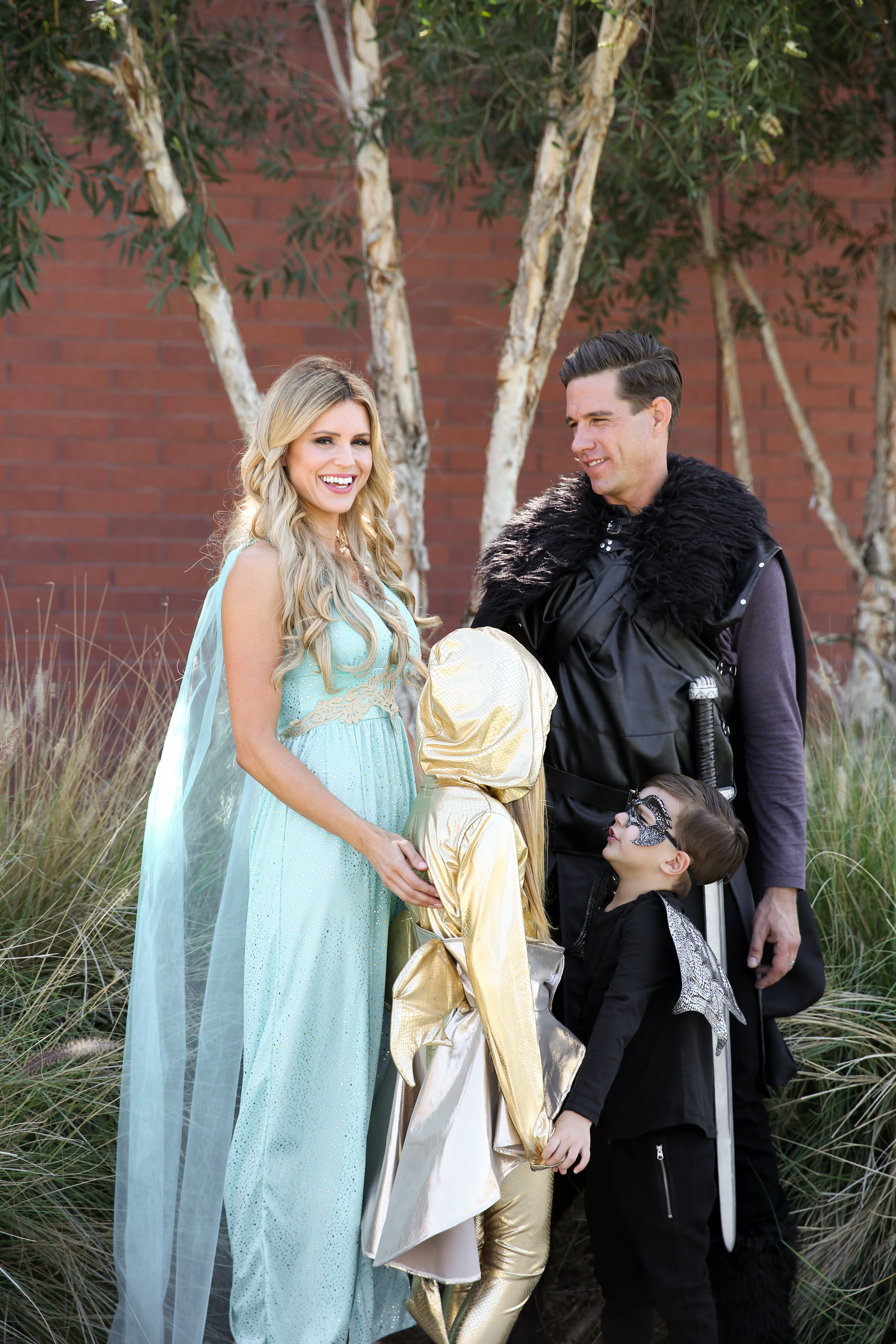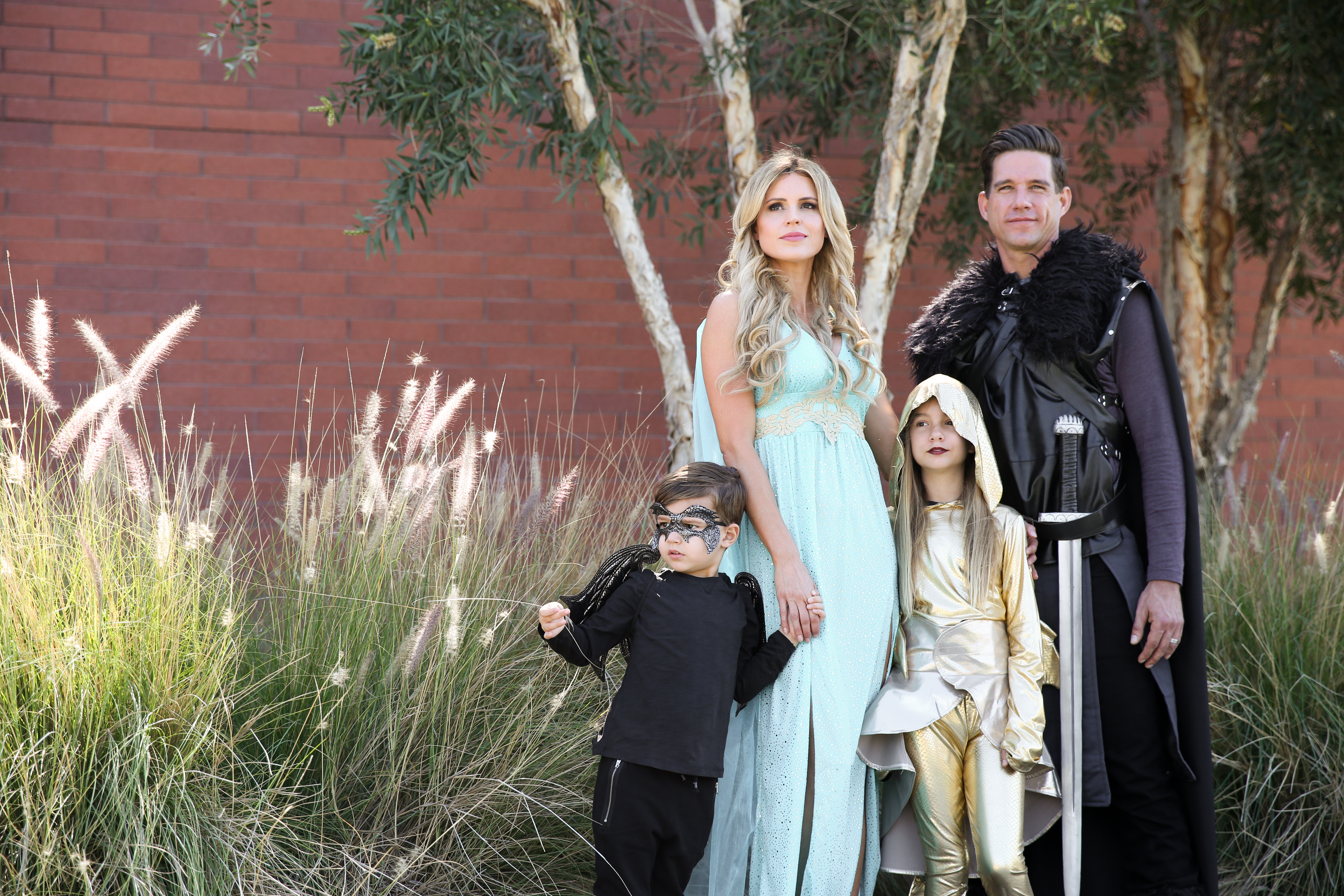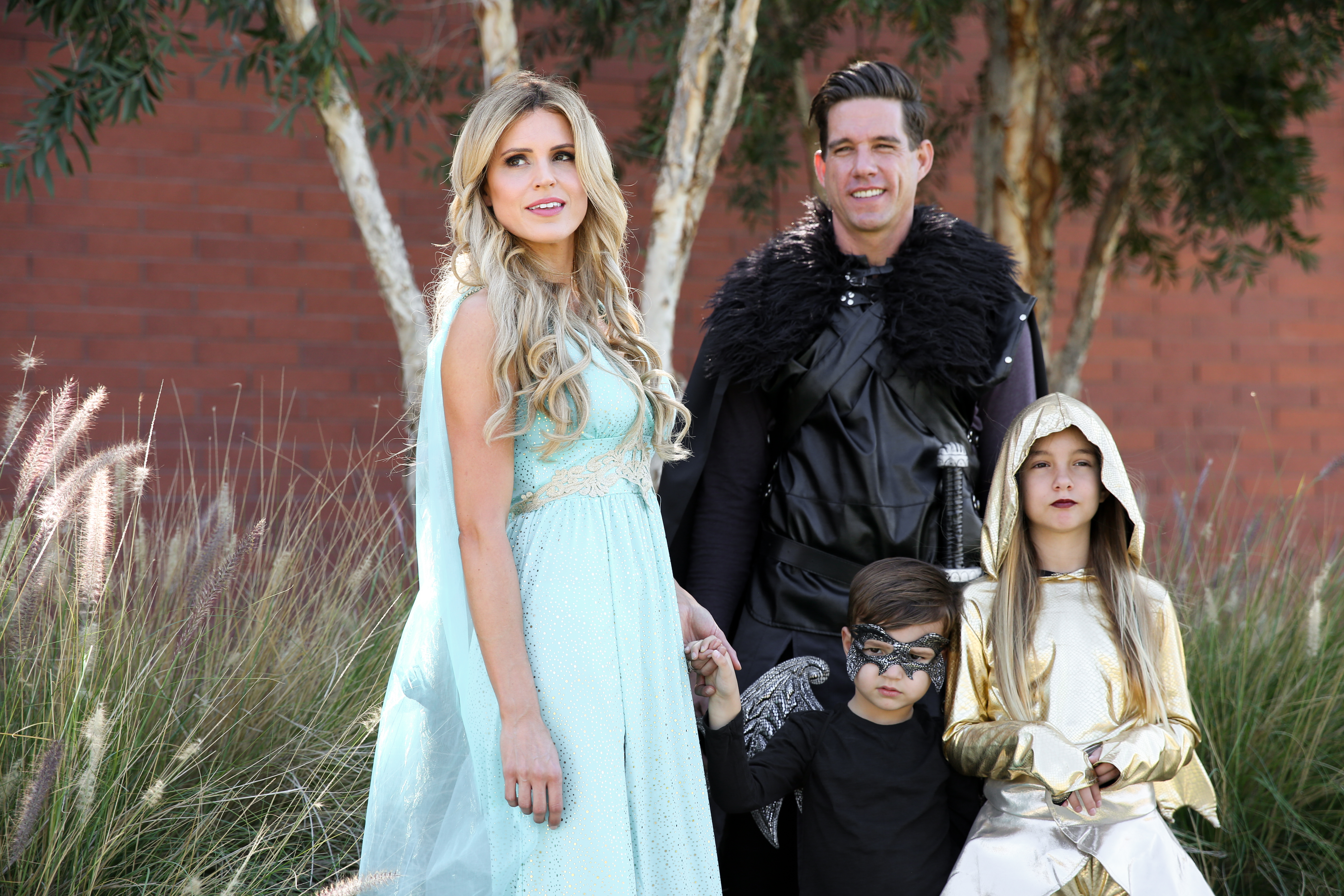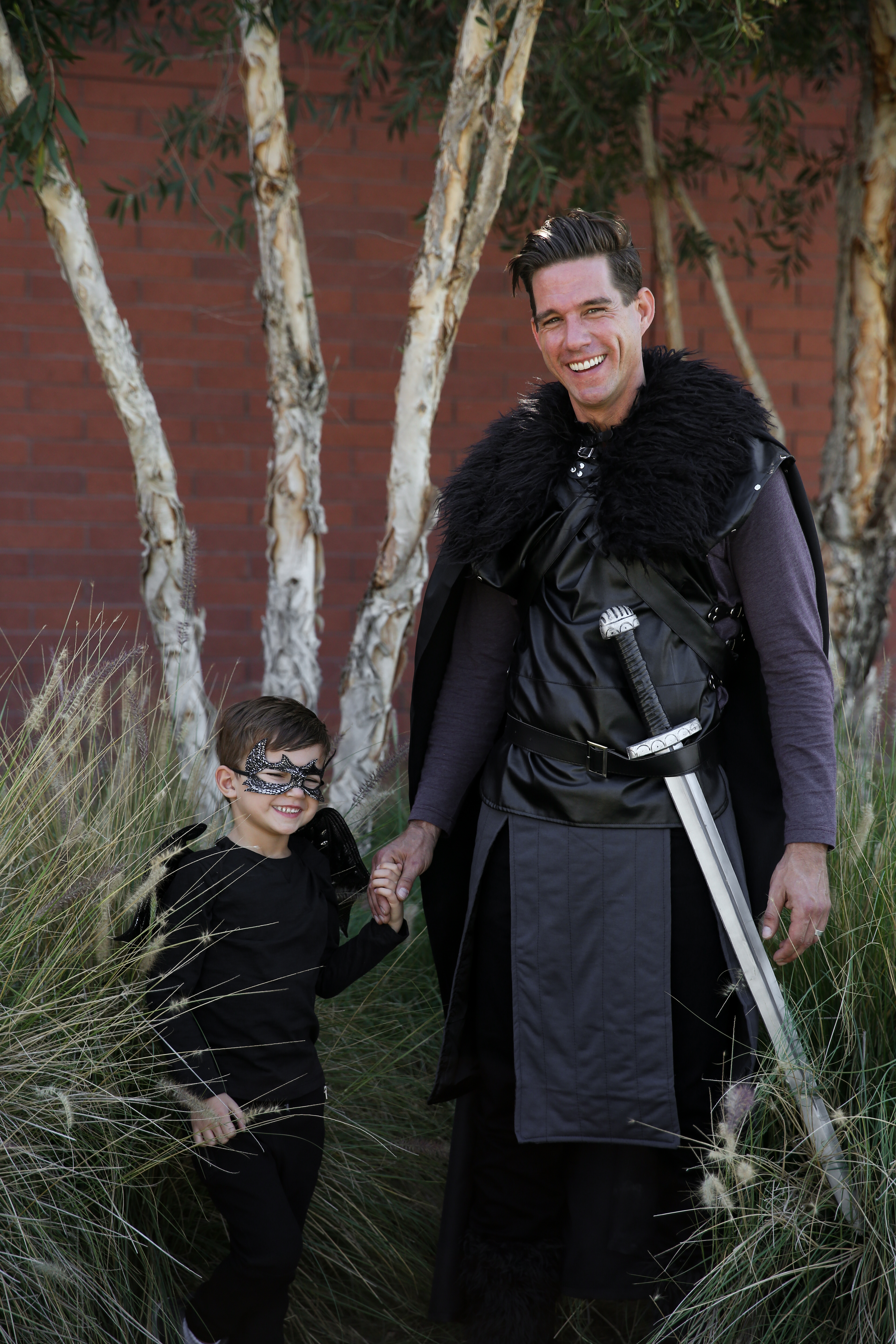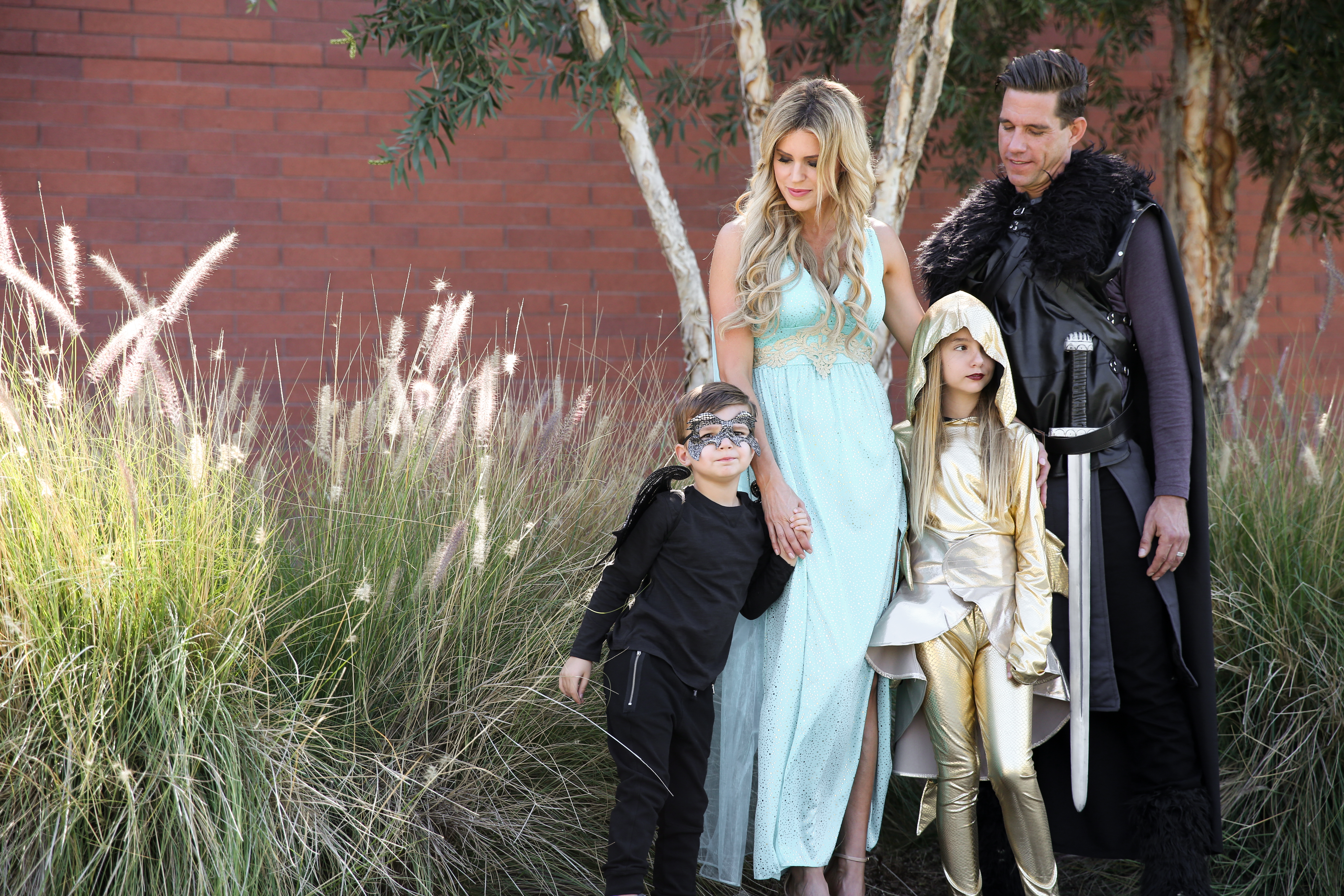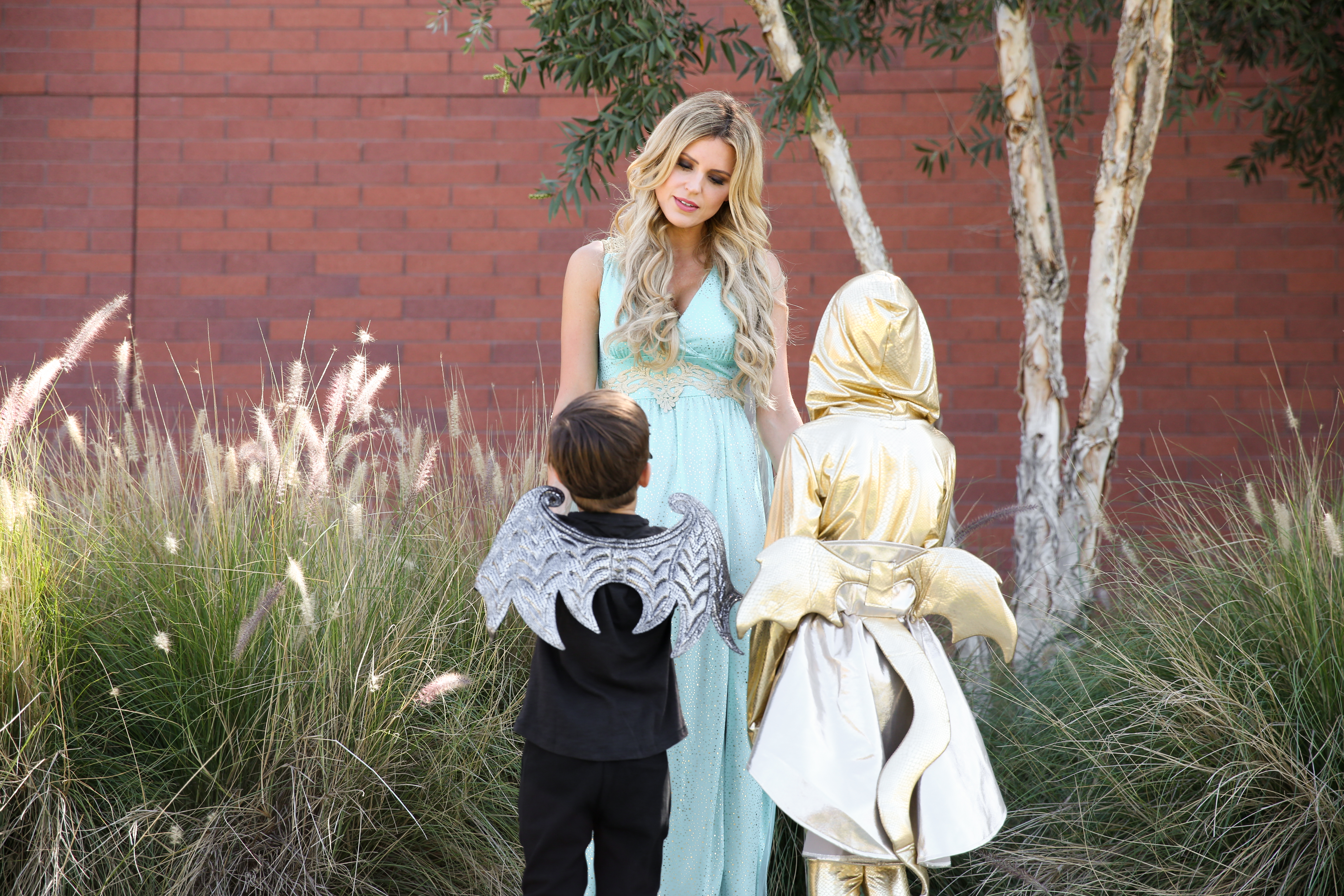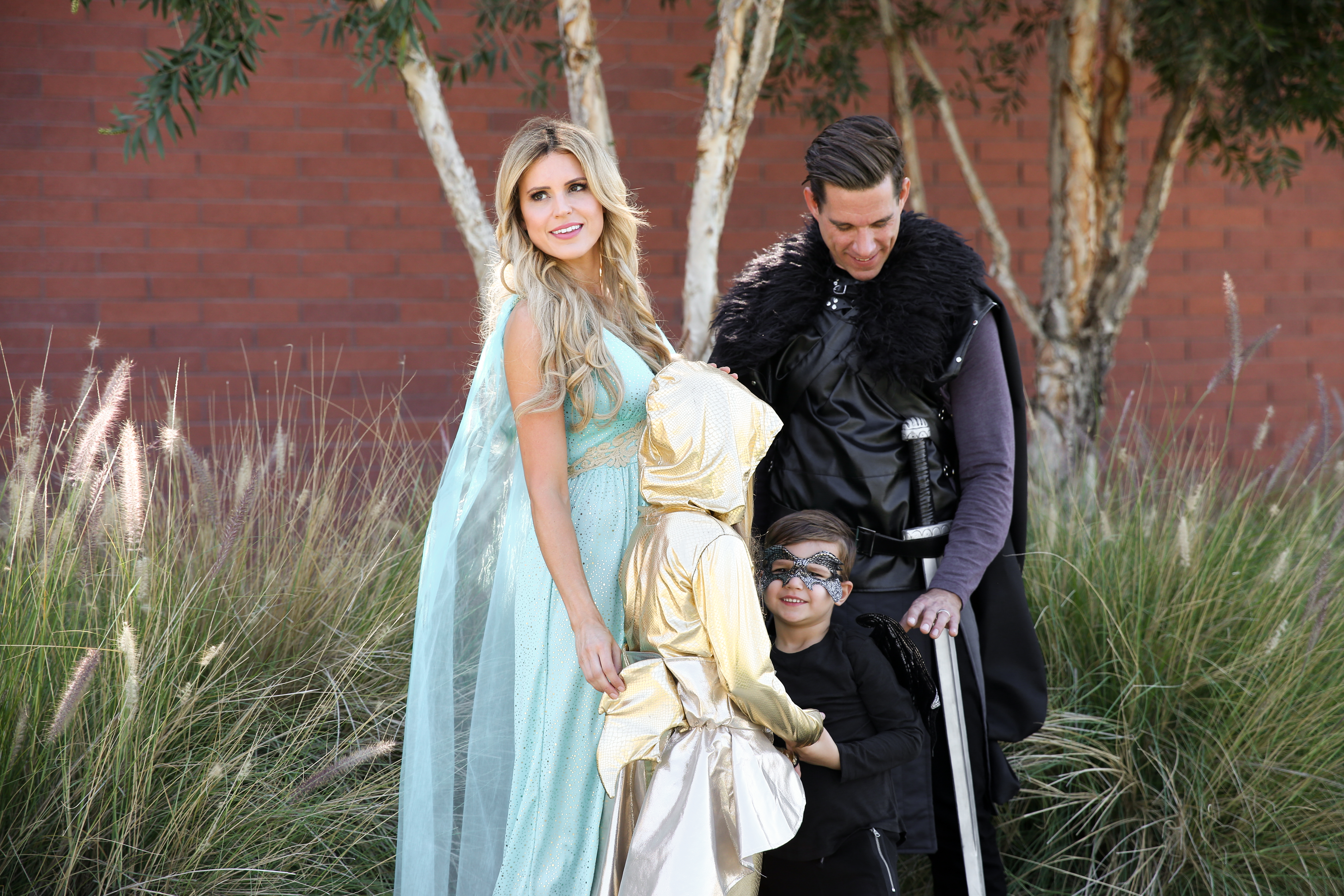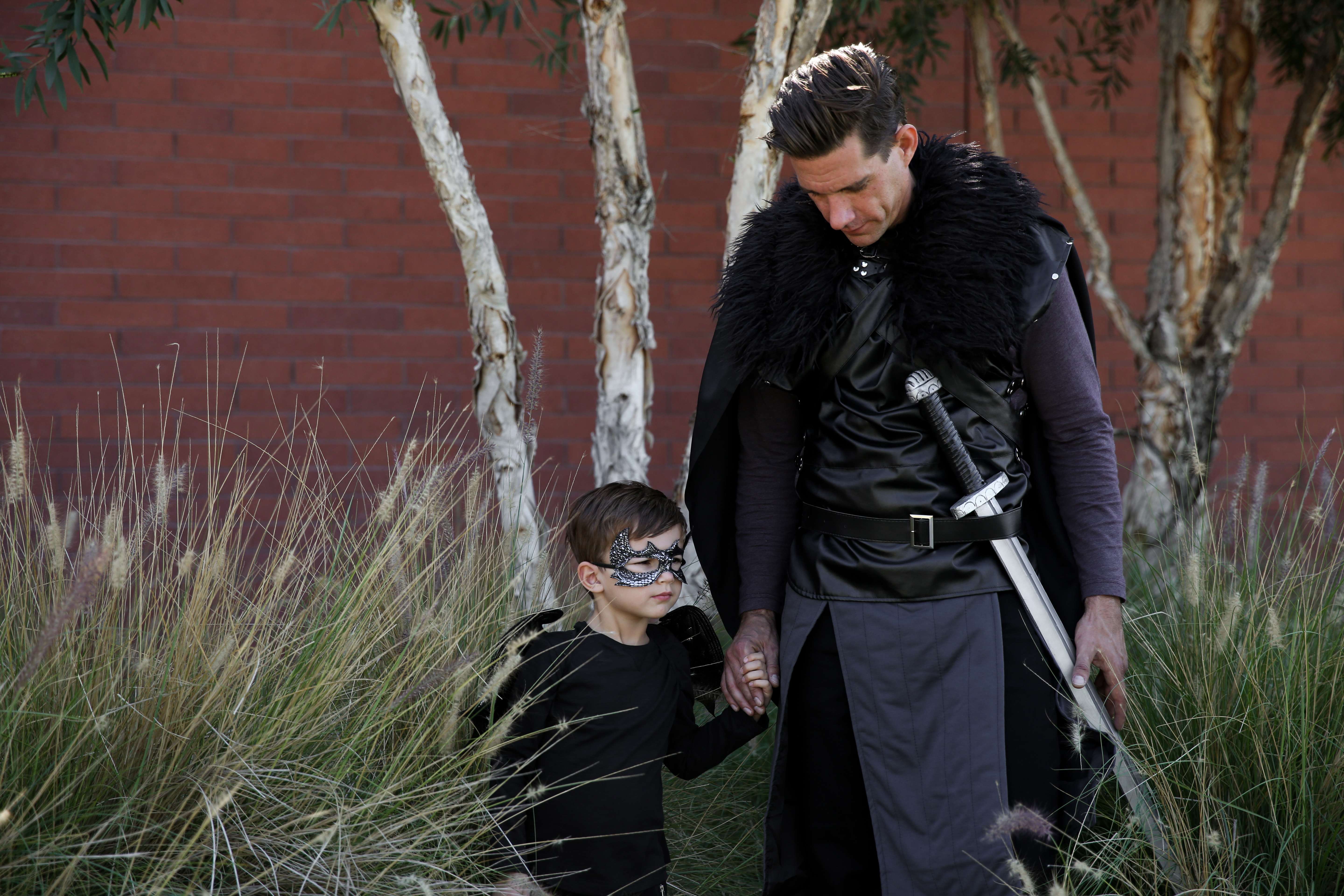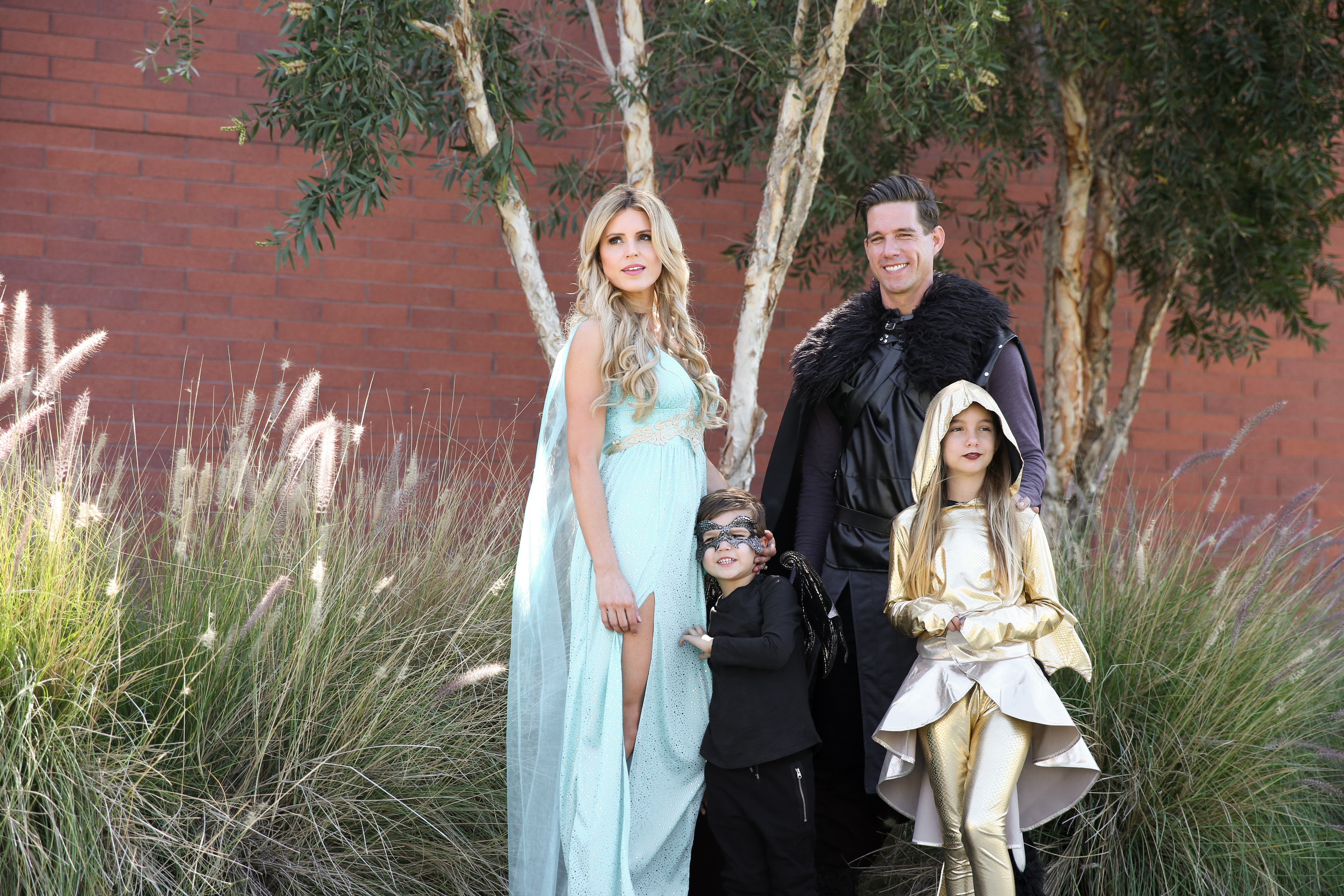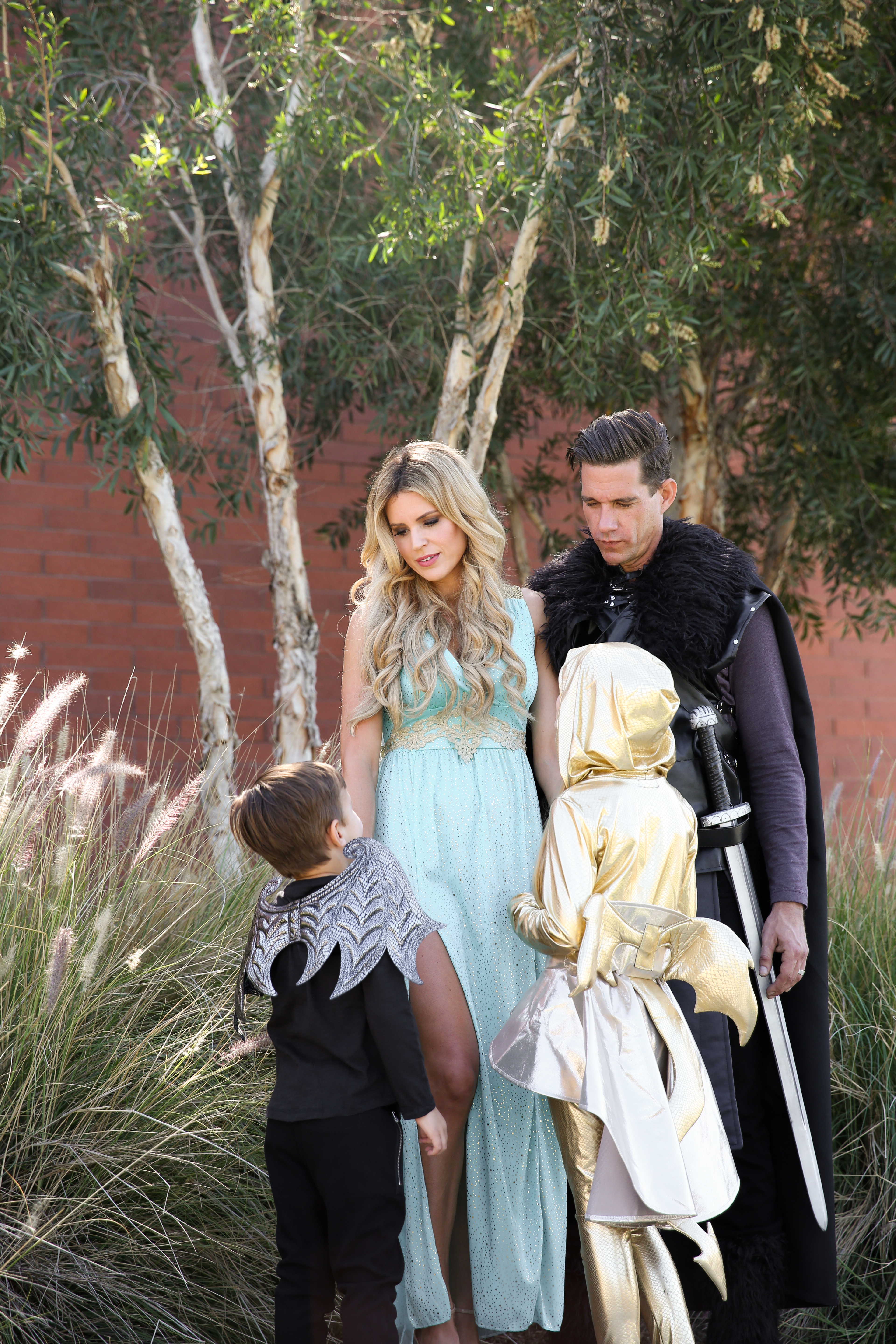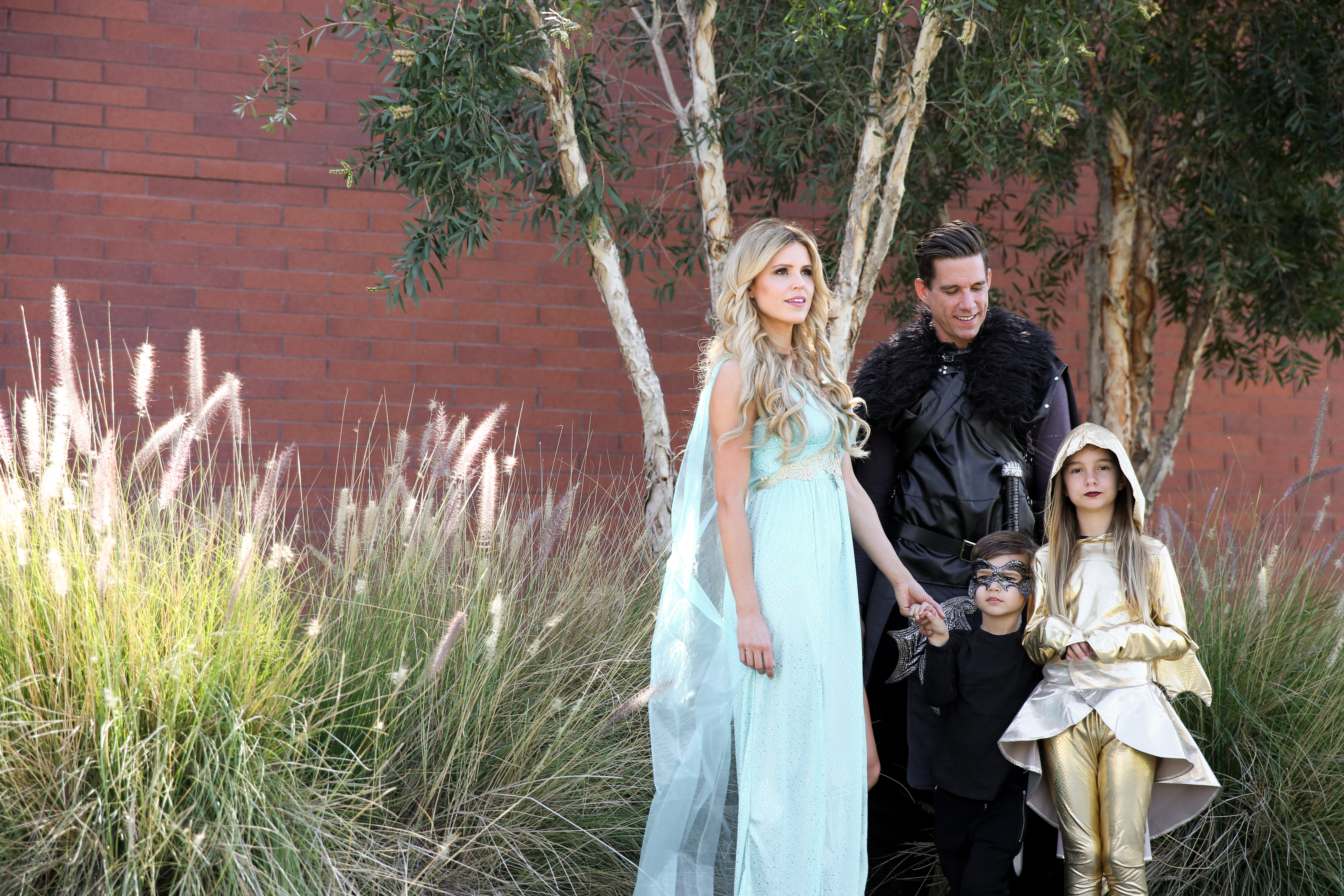 My Costume | Chad's | Lily's | Max's
I still love Halloween as much as I did when I was a kid. In some ways it is even better now that I am a mom. Decorating the house, planning Halloween costumes with the kids, and watching Max shyly go door to door saying trick or treat. These are some of my favorite things.
Family themed Halloween costumes are the BEST! Unfortunately as your kids get older, it is harder to convince them to go with the flow. Lucky me, I can use my blog as an excuse and have everyone dress up as a family. The kids will wear different costumes on the actual day. Max wants to be a T-Rex ("with an open mouff") and Lily actually wants to wear Chad's Jon Snow costume. LOL
My initial thought on what to be for Halloween was Wonder Woman. Then my husband and I watched the movie, and halfway through I turned to him and said yeah, I don't think I'm Wonder Woman. Not only do I not look like her… um at all, but I just wasn't feeling it. I had heard such great things about the movie so I think I was expecting too much going in.
I have actually only watched the first season of Game of Thrones but have big plans of finishing the entire show after we get through Lost. I already love Khaleesi just from season 1 and can't wait to see how she manages those dragons. And her braids!
Chad is obviously Jon Snow, but a smiley version. Lily and Max are my dragons. Lily wanted to be a scary dragon, and Max wanted to be a not-scary dragon so I dressed them both as CUTE dragons.
There is something about putting on a costume and becoming someone else for a little bit. I had so much fun channeling Khaleesi. I laugh when I look at these pics because I am so serious, Chad is so happy, and the kids are confused on what is going on. They make the cutest little dragons!
Thanks for stopping by, and have a fantastic week! xo
Photos by Vincent Elejorde.