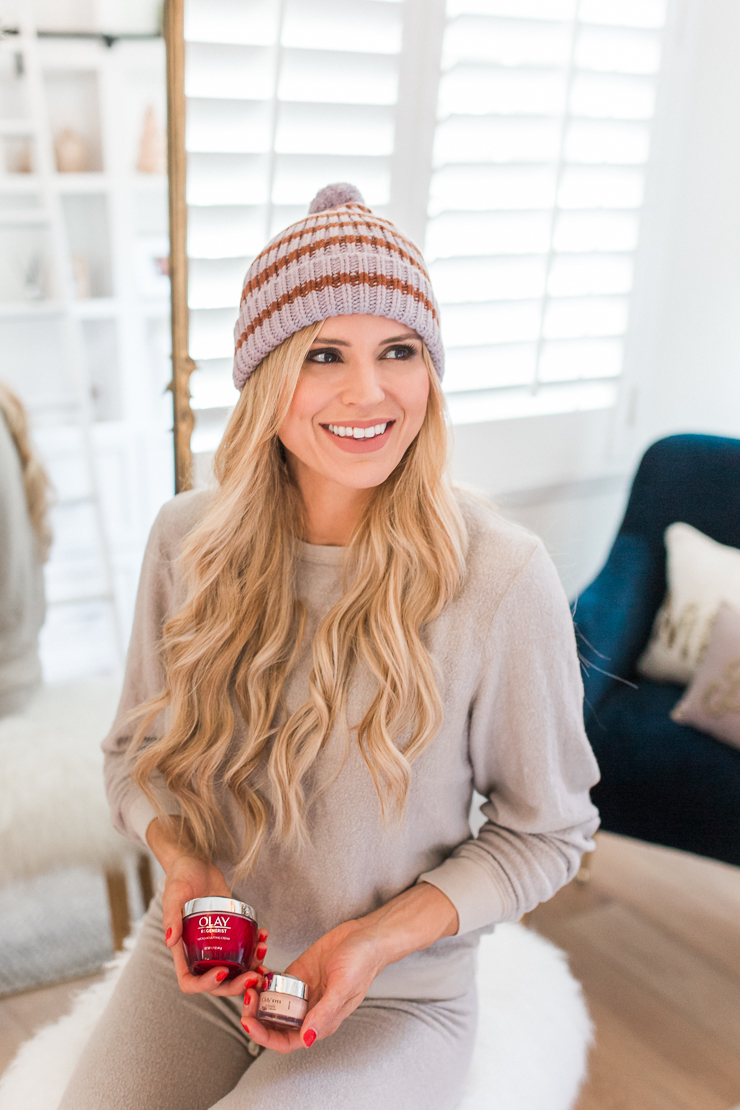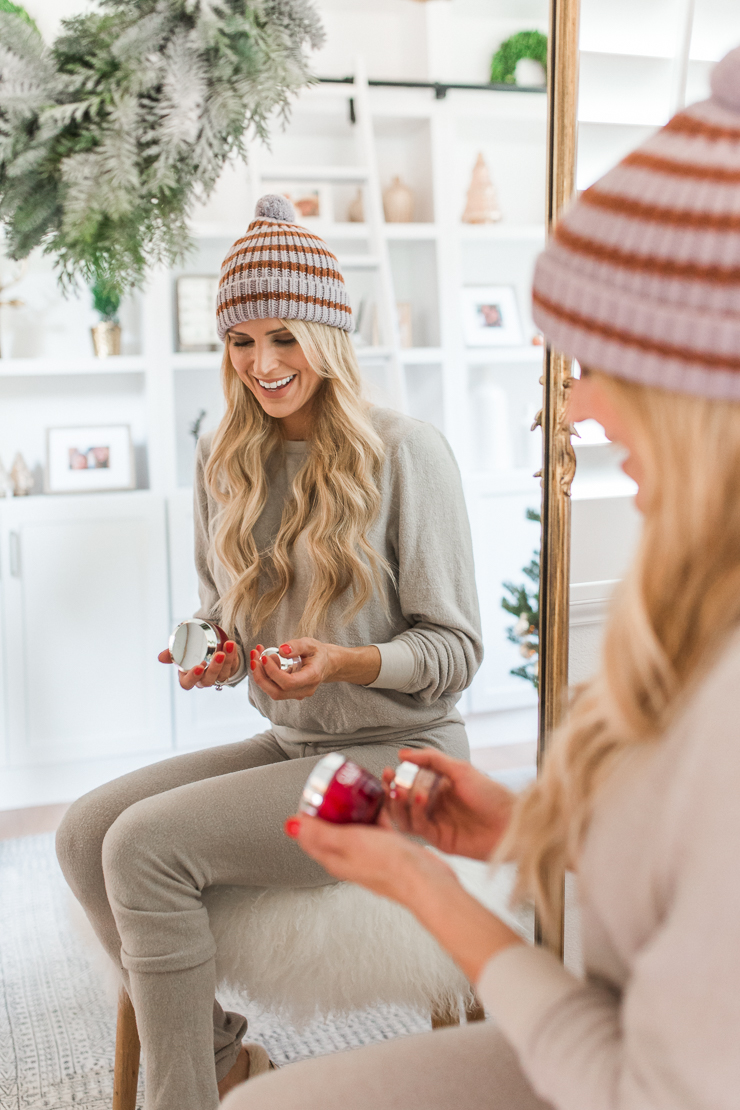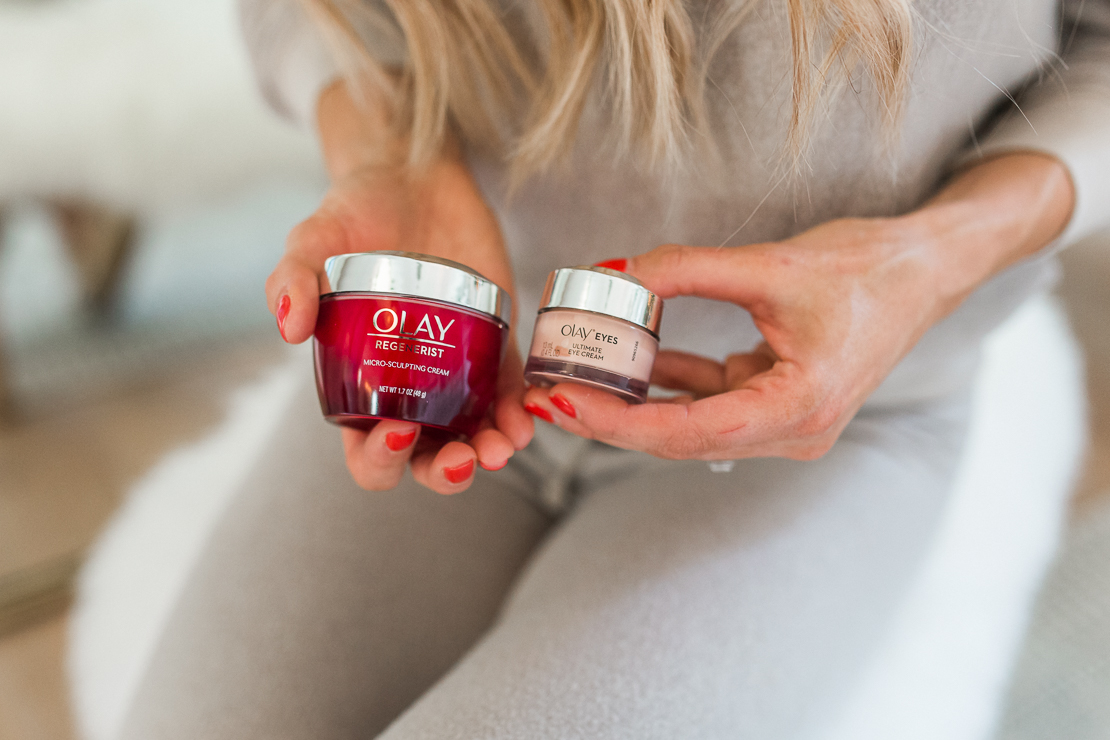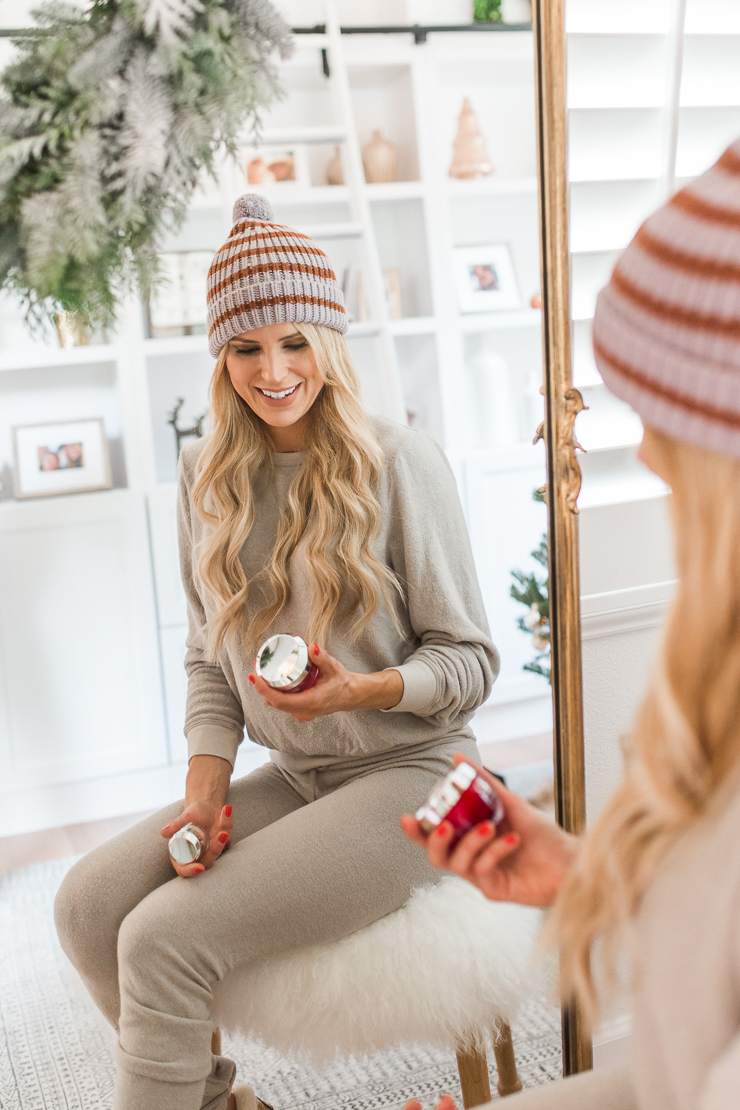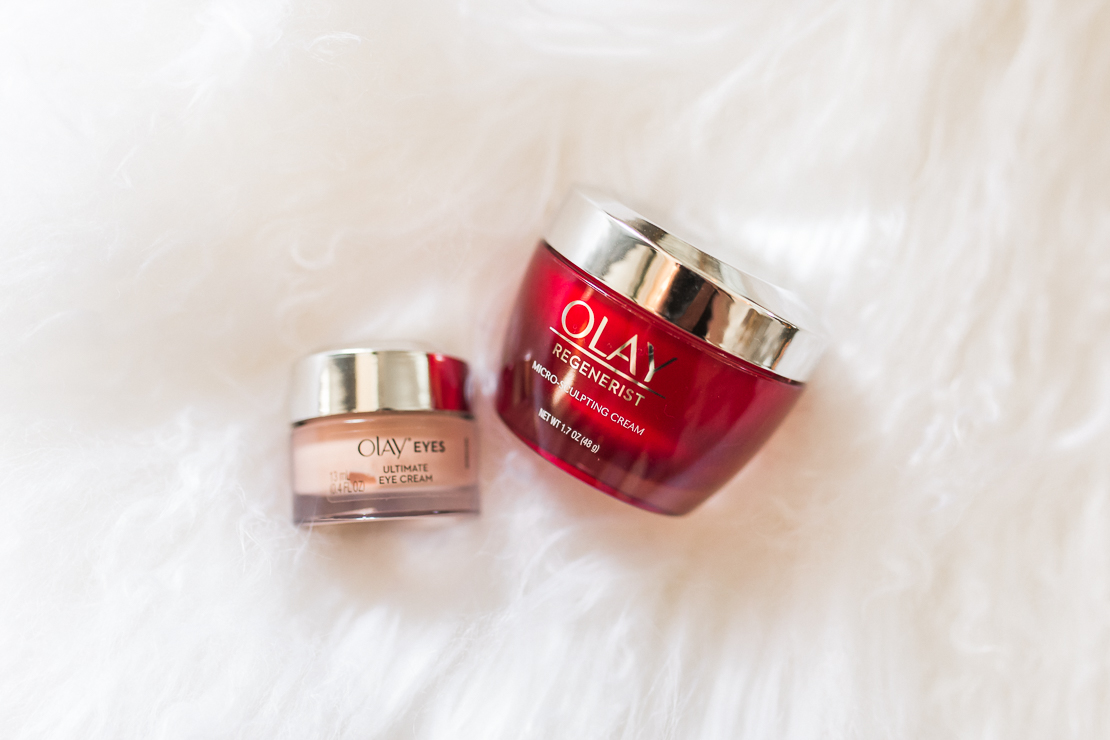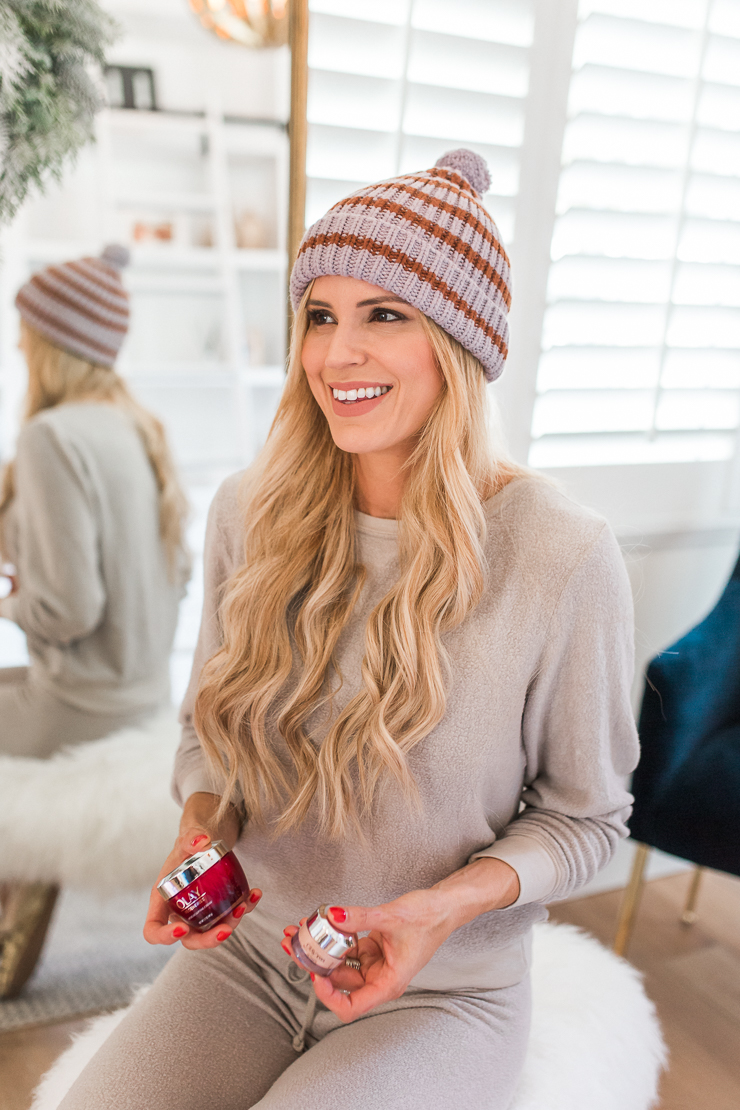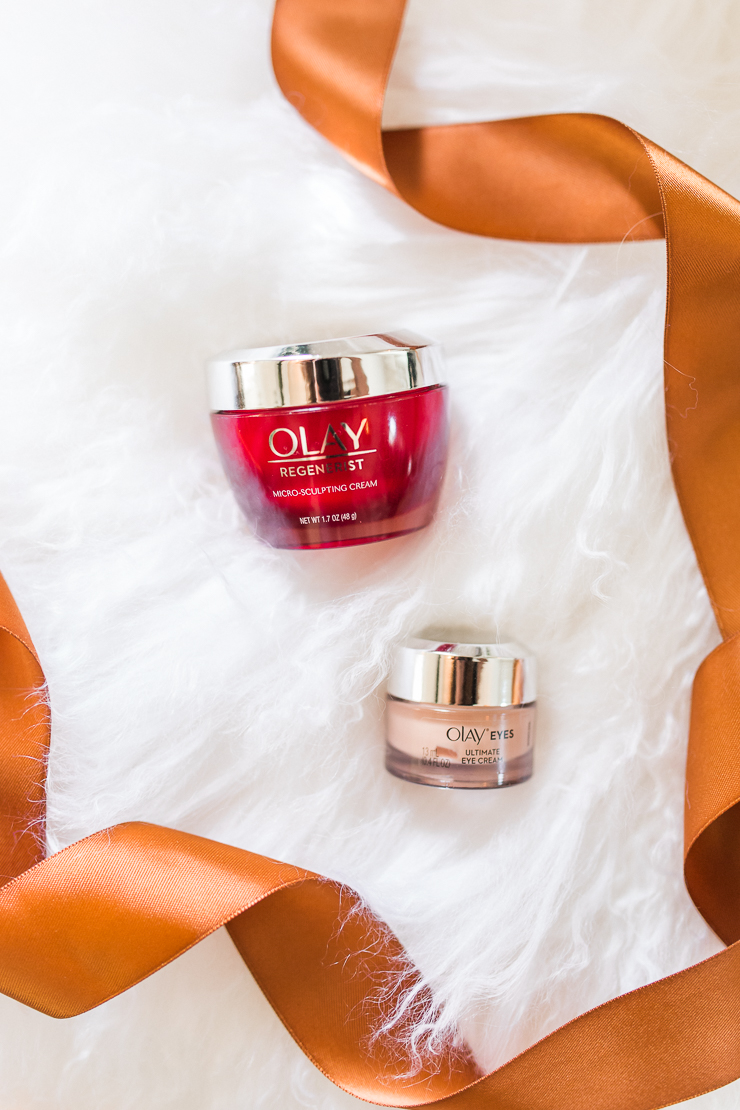 By the time January rolls around, my skin has taken a toll. The holidays are my favorite time of year, but they are also really stressful. And stress does a number on your skin! Add to that- lack of sleep, holiday treats and cocktails, and being so tired by the end of the day that I am barely motivated to wash the makeup off my face.
This is why *taking better care of my skin* is usually one of my New Year's resolutions. This year things are a little different. Yeah, I am still stressed and tired with all the things that come along with the holidays, BUT I have been making taking care of myself a priority.
I am eating healthy and working out consistently. AND I haven't let my skincare routine fall by the wayside. I have Olay to thank for that! I recently completed the #Olay28Day challenge, and I want to share my experience and results.
The challenge is simple. Replace my skincare products with the Olay Regenerist Micro Sculpting Cream + Olay Eyes Ultimate Eye Cream and use in the a.m. + p.m. for 28 days. First, I LOVE the simplicity of the plan. For me, that's key. When I have too many potions (as my brother calls them) to apply by the end of the day, it's just too overwhelming sometimes to bother applying them. And with skincare, I've learned consistency is key.
With regards to my skin, I am constantly battling two things- dry skin + dark under eye circles, both of which are usually worse in the winter. In the winter my skin is even more dry, and without a spray tan by dark under eyes are even more of a problem. Since I have switched over to the Olay 28 Day Challenge, I have noticed a significant improvement in the moisture of my skin and reduction in the darkness under my eyes.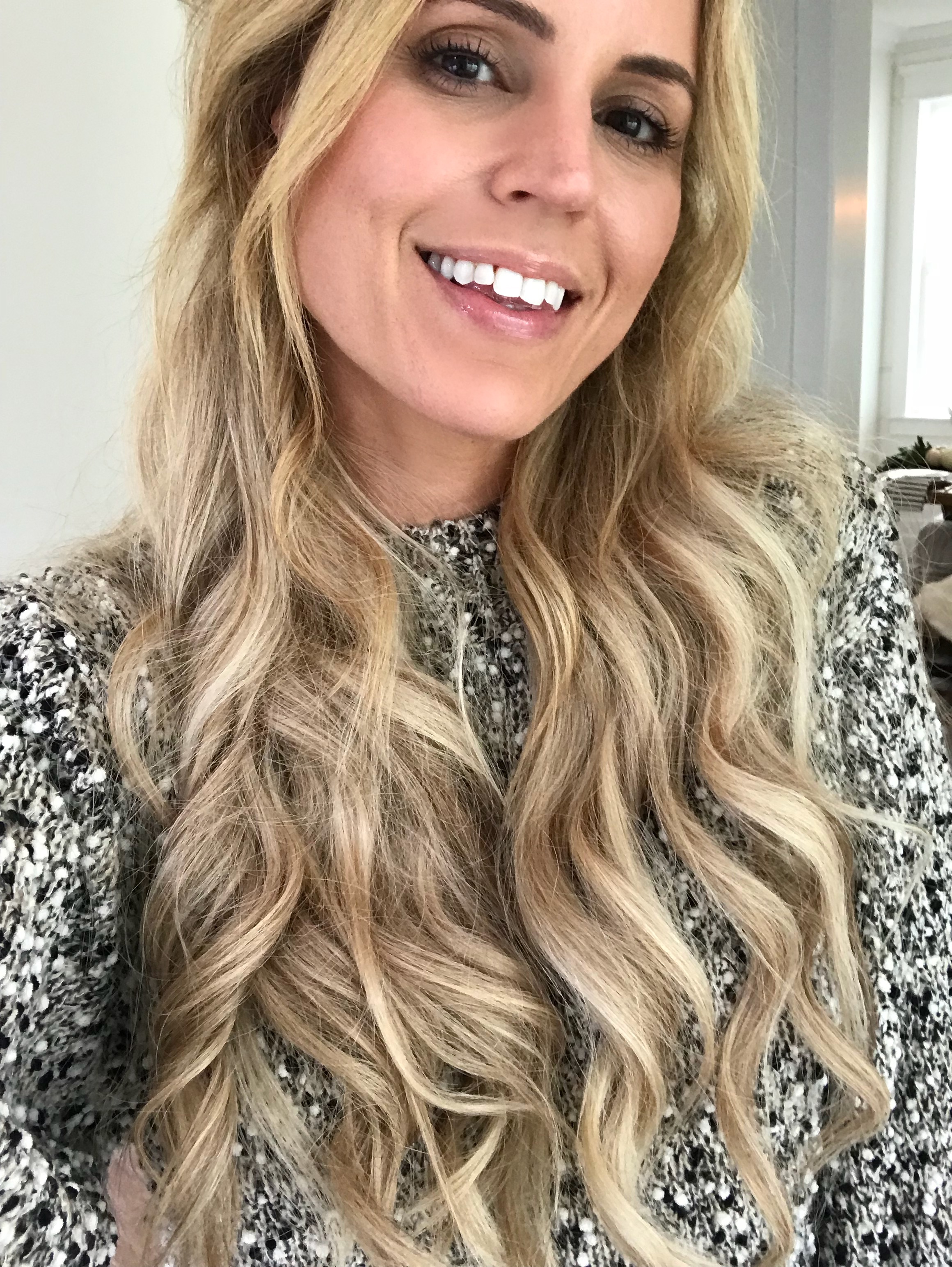 This selfie was taken on Day One of my 28 day challenge. I can see a huge difference in my skin (see photos at beginning of blog post). The overall texture and health of skin has changed, and it has more of a glow. I see a HUGE improvement in my under eye circles. My skin looks younger and more plumped, I guess is the best way you can describe it.
Because my skin tends to be on the drier side, consistently applying the Regenerist Micro Sculpting Cream morning and evening has helped so much with my issue. I no longer have patchy, dry, or flaky spots, and my makeup goes on so much more smoothly.
I use a Clarisonic to cleanse my skin at night so when I use the Regenerist Cream it really absorbs into my skin. I wake up in the morning and my skin feels so moisturized, smooth, and refreshed.
I am especially astonished at how much better my under eye looks makeup free. The best part is this skincare routine is easy and inexpensive. I have spent upwards of hundreds of dollars without seeing results like this!
Please leave any questions or comments you guys have in the comments below. Learn more about the Olay product line here!
Thanks for reading! xo
Photos by Vanessa Lentine.
Thank you Olay for sponsoring this post. All thoughts and opinions are my own.