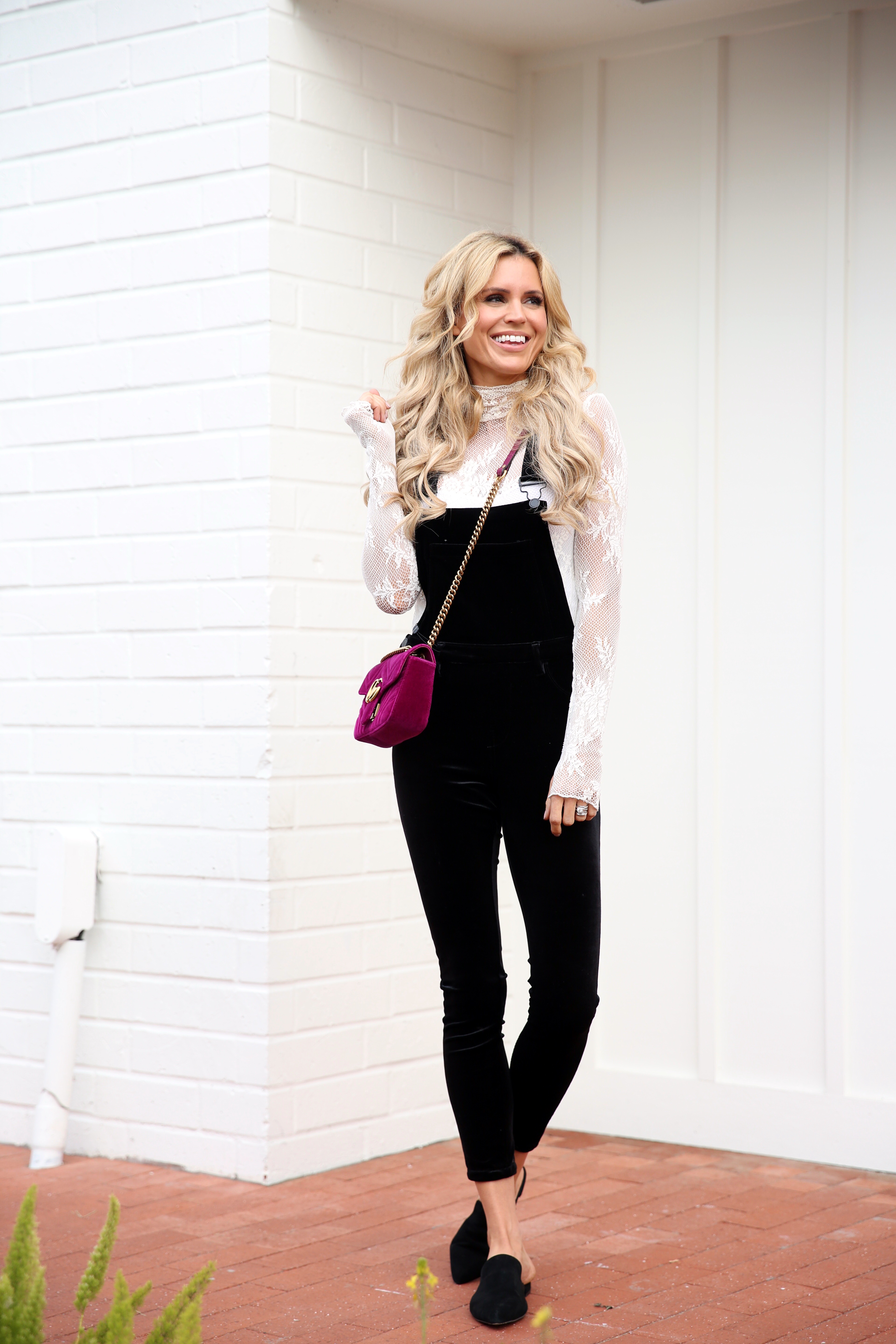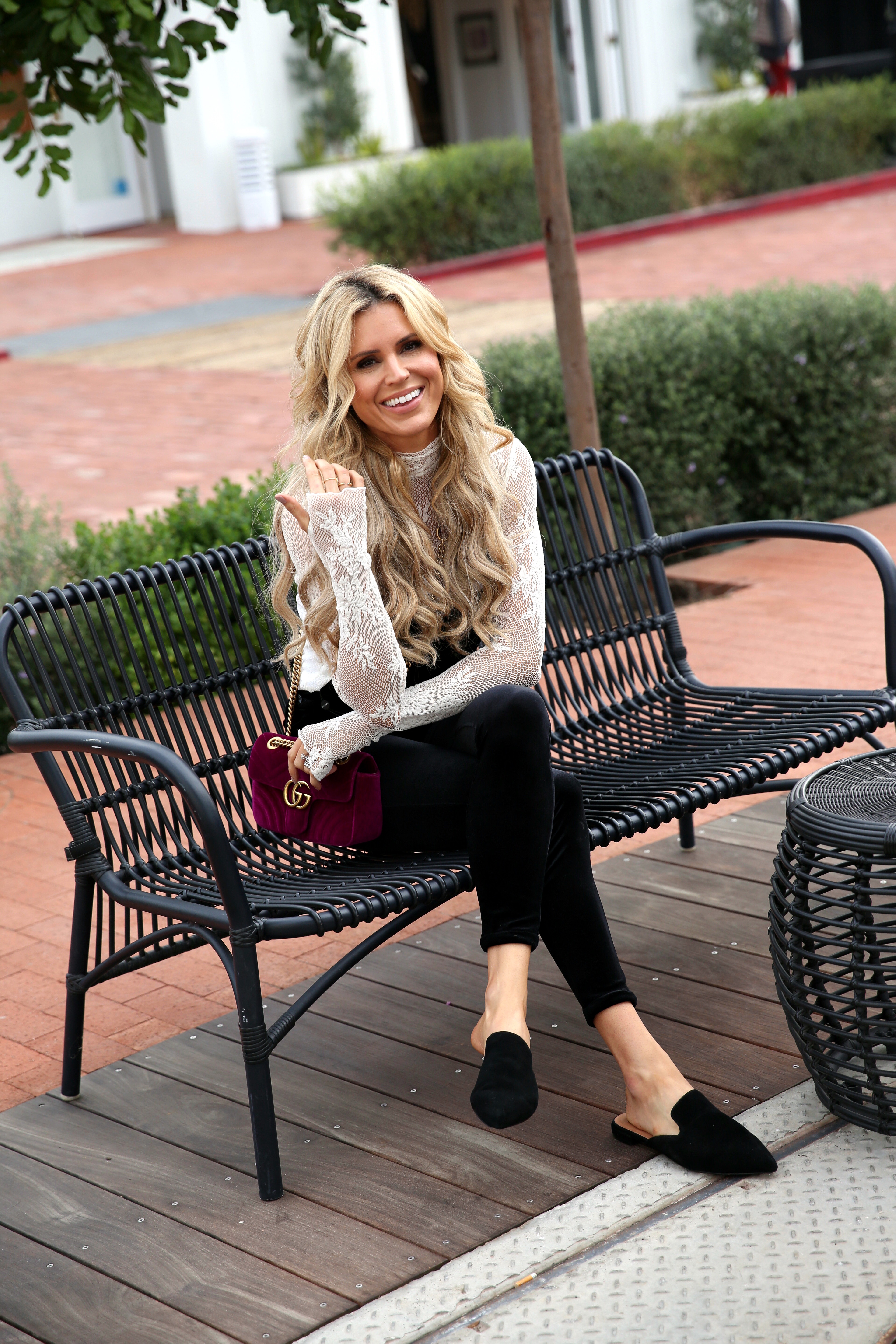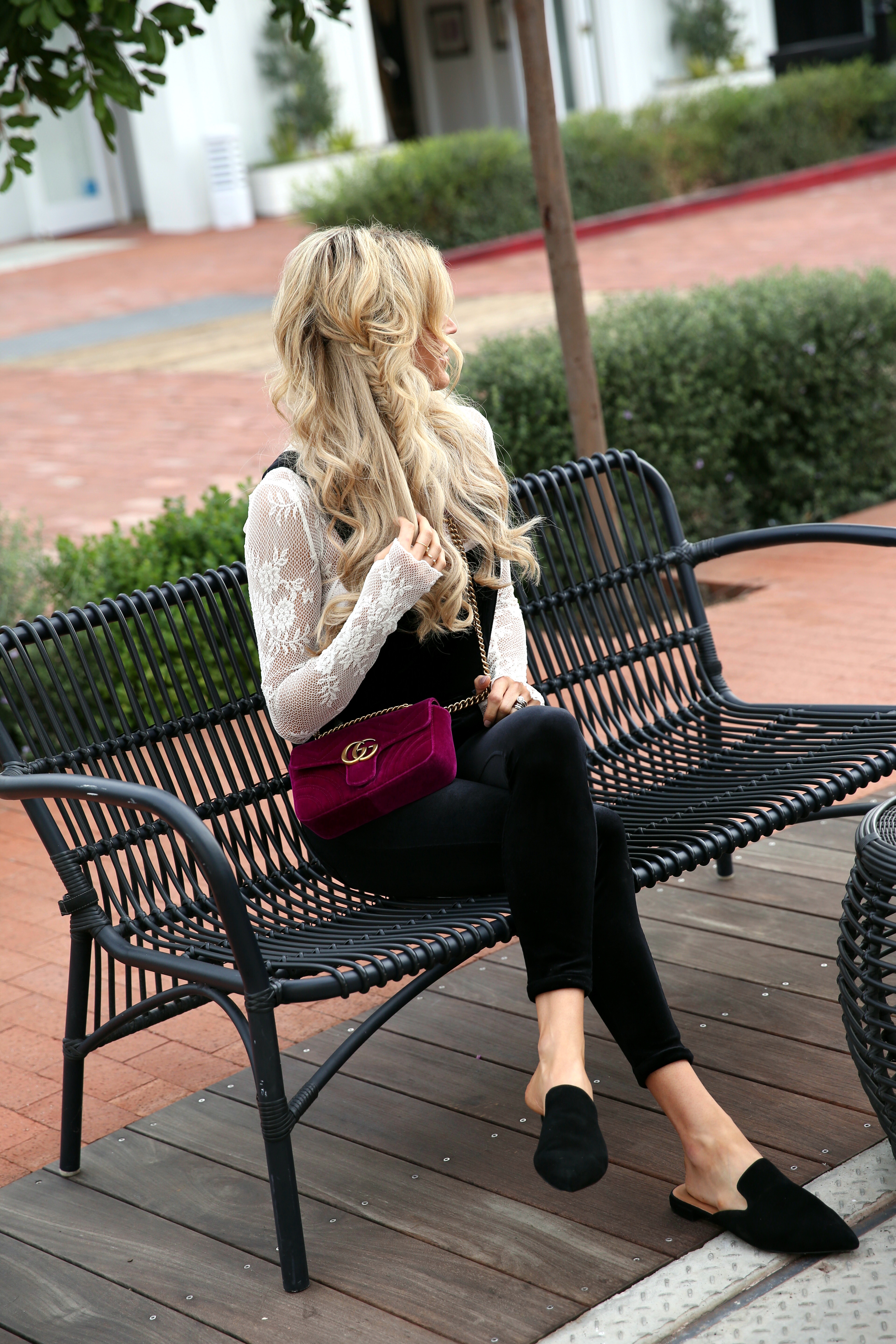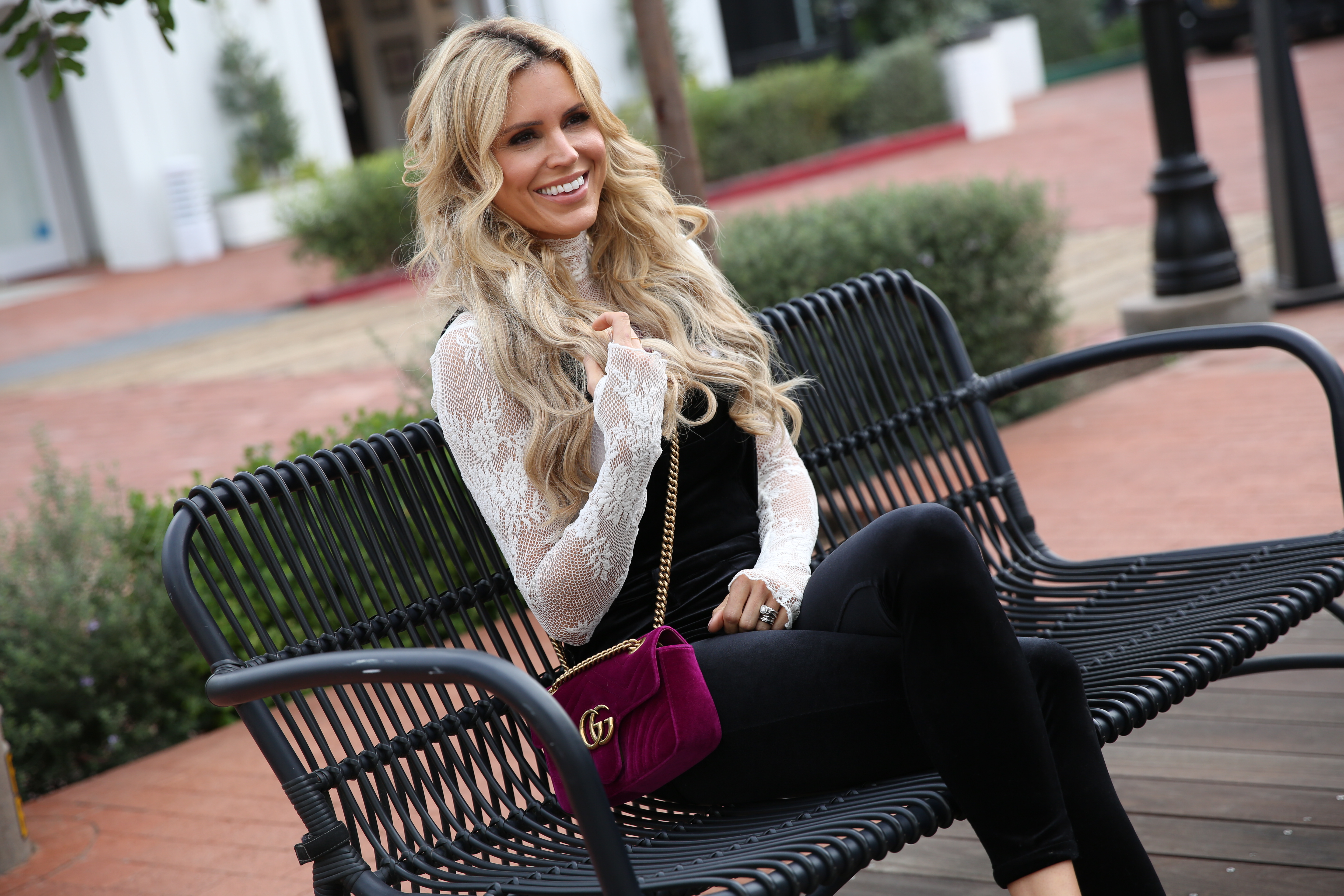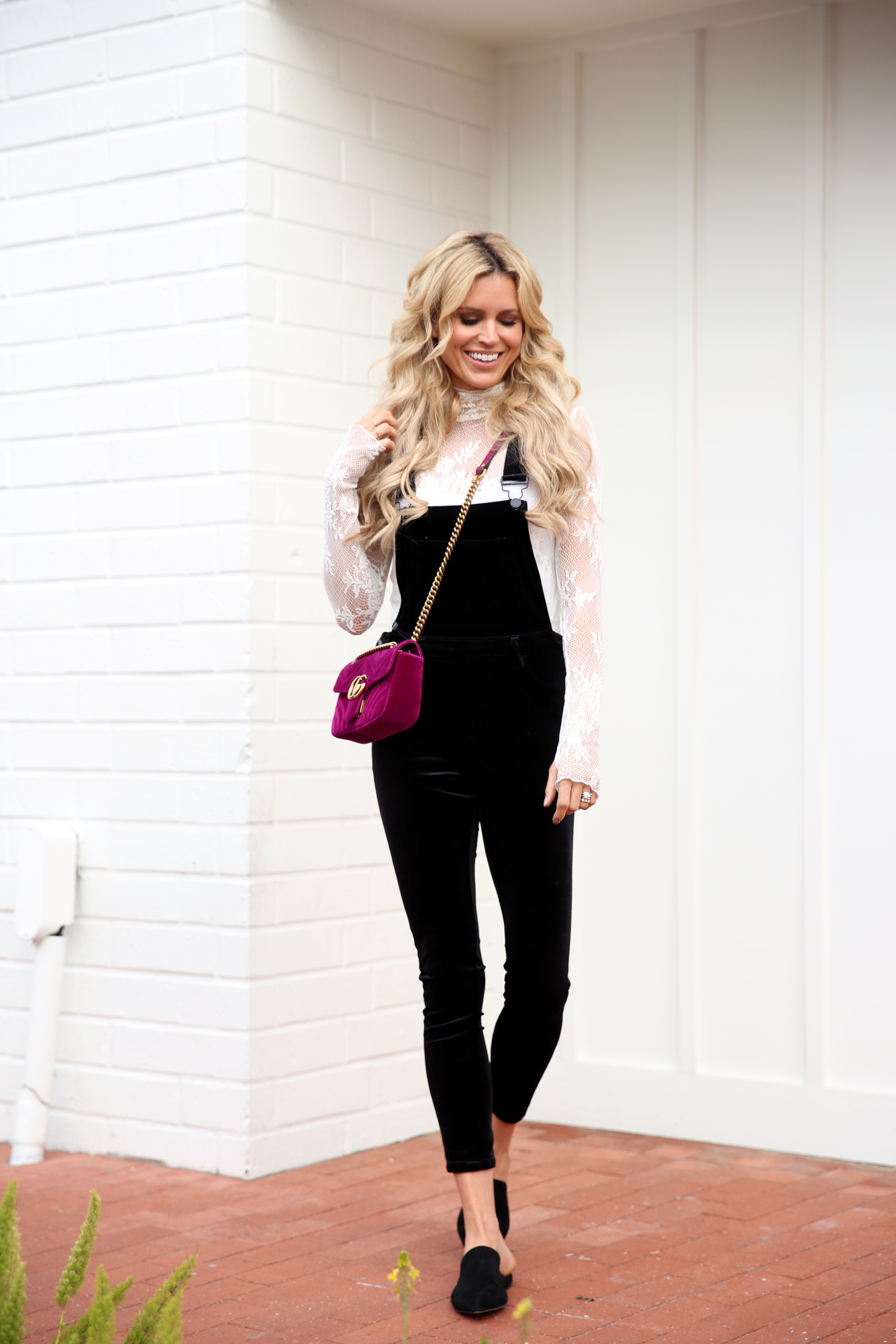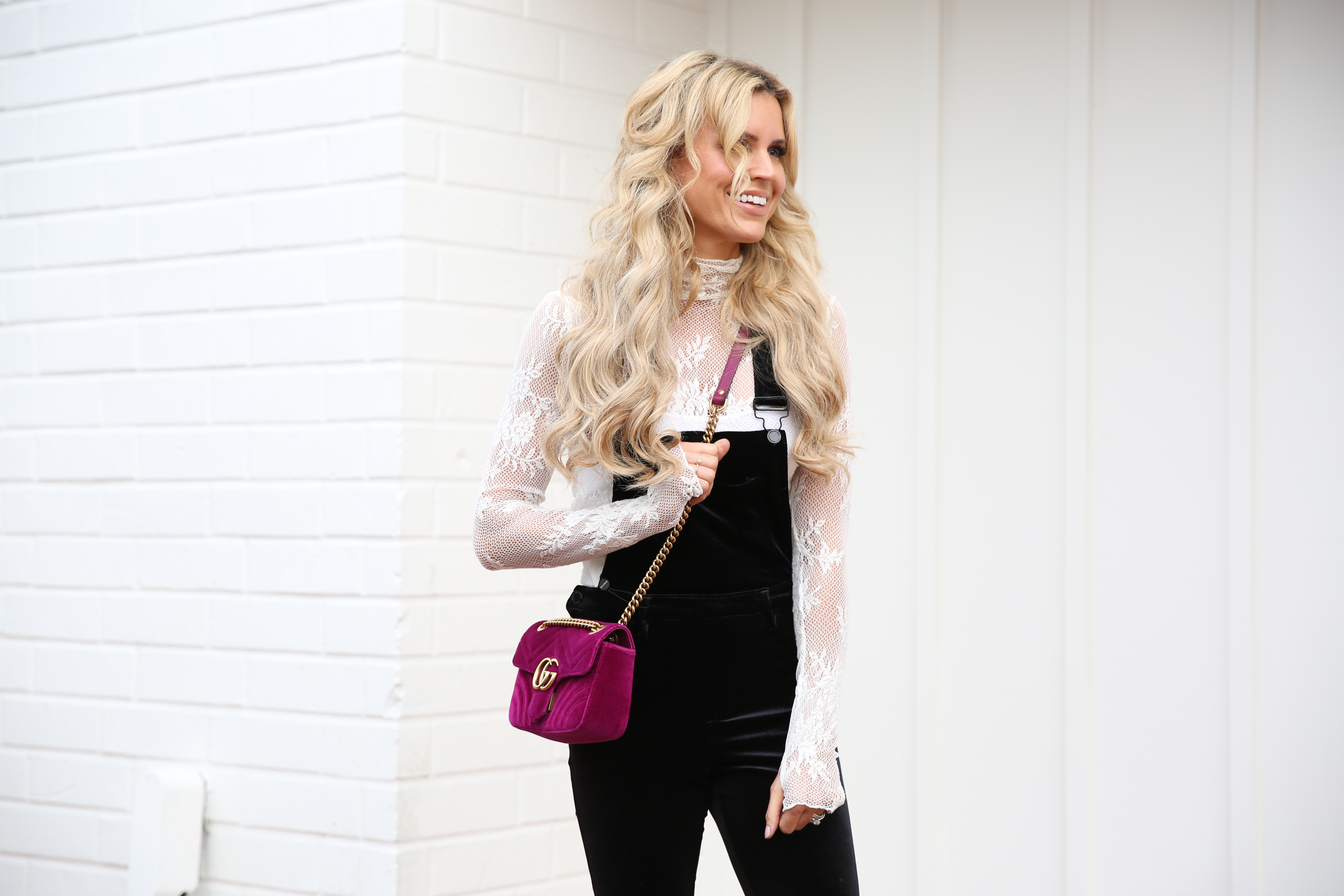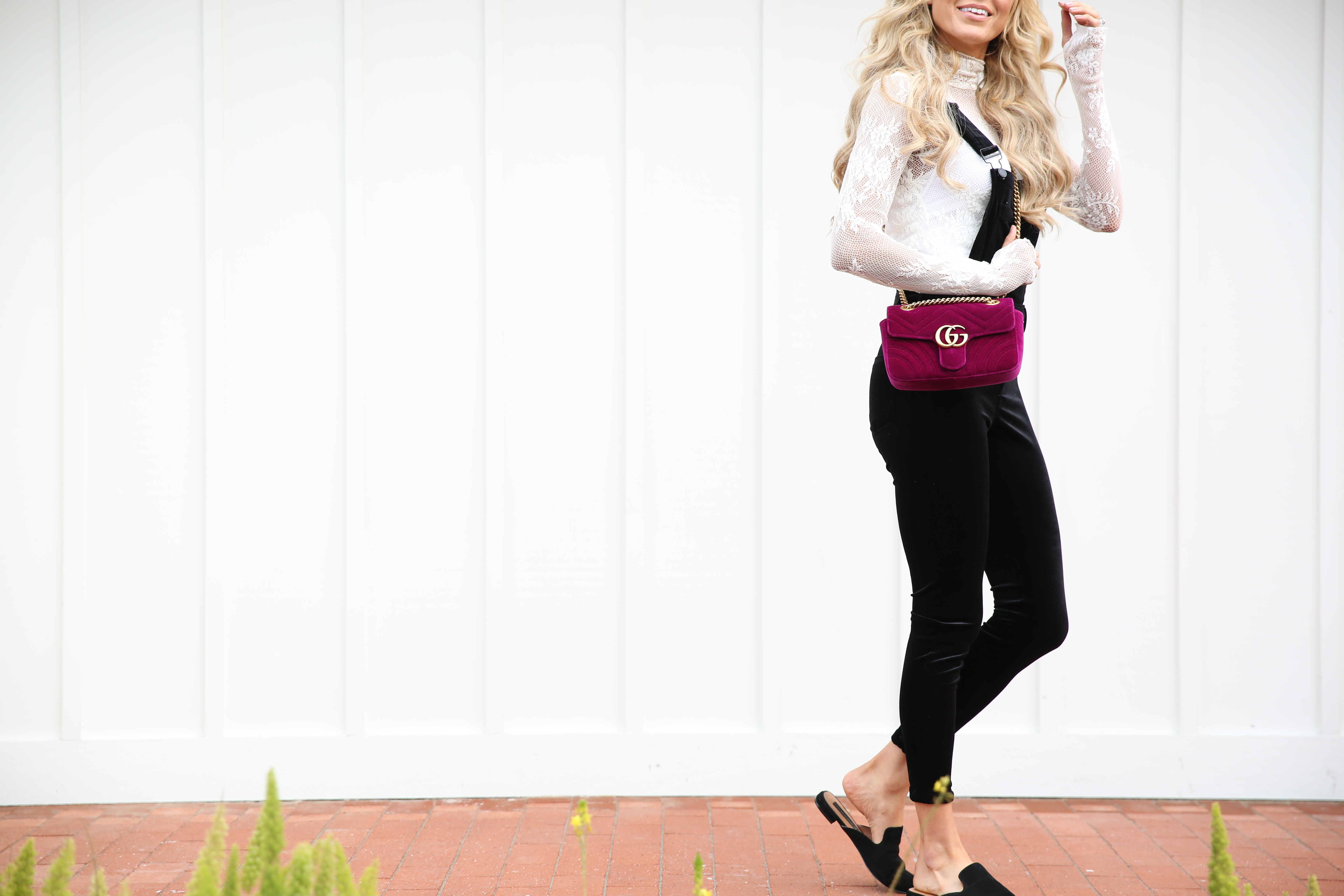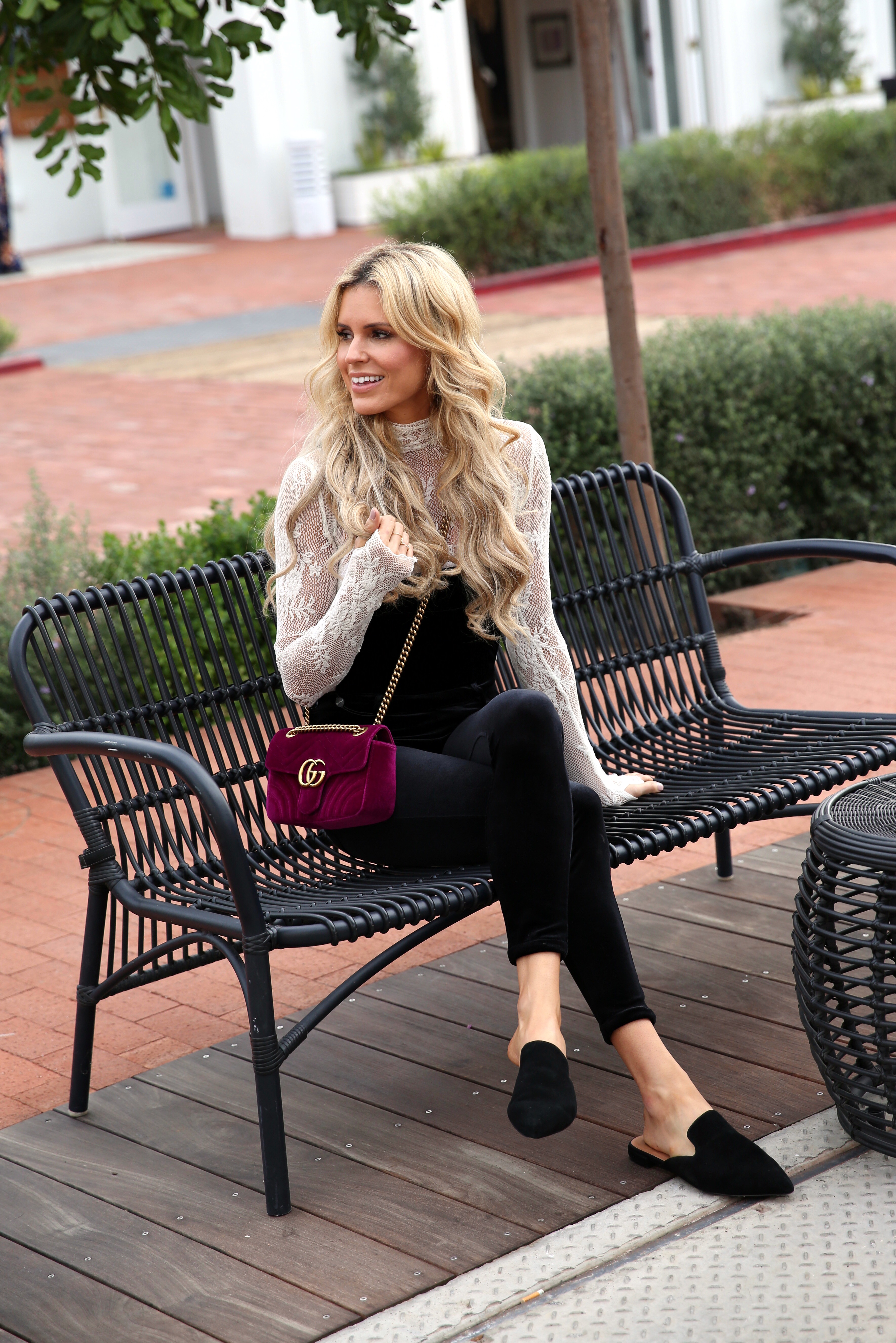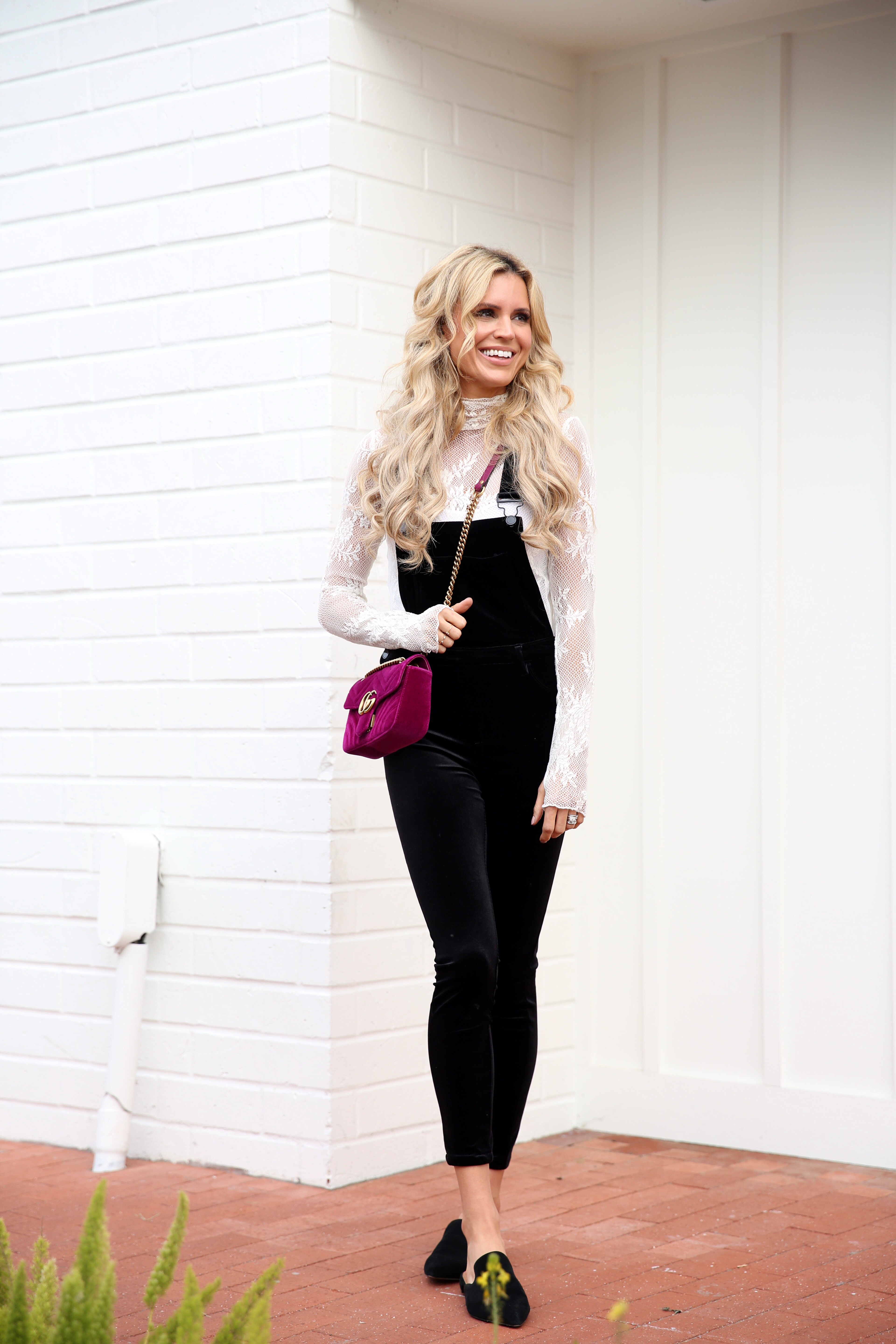 {photos by Vincent Elejorde}
Top: Sweet Secrets Turtleneck (comes in a zillion colors, such a great layering piece + basic!)| Overalls: Velvet Overalls (and here similar pair here) | Bag: Marmont Small Quilted Crossbody (amazing similar option for less here) | Shoes: Valent Mules
Over the weekend, I got an oversized MAC desktop computer for my home office, and it is a very humbling experience to see photos of myself that BIG. Holy Moses. I am one of those people who has a hard time looking at photos or videos of myself and especially hearing myself talk. I've heard a few actors being interviewed on the Howard Stern show that say after they shoot a movie they can't watch it. That would totally be me.
The most amazing thing about having an enormous screen is two words- online shopping. It feels so new and so fresh and I am worried about my credit card honestly haha.
The one drawback is seeing what my site looks like on a large format screen and well it isn't ideal. I have a formatting issue and I knew this, but until I saw it for myself I couldn't really fathom it. That is one hard part about blogging- the technical issues. I can't even tell you- it is the worst feeling when something goes wrong. It can send you into a panic, especially if you aren't computer savvy.
I have been working with a web designer and building a new site from scratch and whoo-hoo we are almost done! I am so excited to share the fresh new look with you guys! It is crazy how outdated a site can look so fast. It also brings me to an important point. I am completely OCD and a perfectionist, and these qualities really held me back from starting my blog.
I had to think of the perfect website name. The perfect website. The perfect outfits. I could overthink and redo everything a million times without getting anywhere. Little did I know that I would grow my website even while I had formatting issues when looking at my site from a big desktop screen.
With blogging, it is a learning process. And you can't learn how to do it until you actually start blogging. Experience is what gets you better. So if you are one of those people thinking about starting a blog but letting excuses or reasons hold you back, just do it!
The way I got myself to start my blog was by- #1 Picking a domain name and purchasing it. And #2 Hiring a web designer and setting a target start date. And #3 Scheduling a shoot with a photographer to have content ready.
I cringe at when I look at some of my outfits. Cringe. BUT you just keep trucking along and posting and over time you will grow a following.
Before I sign off, let's talk about alll the velvet things I'm wearing. I recently told a friend who is also a blogger- I am so over velvet. And then this outfit happened. So apparently I was lying! To myself hah. These overalls are so comfy and the velour sheen means you can dress them up or down. This velvet bag is one of my very favorite bags, and I know I will be pulling it out for years and years to come. It keeps selling out, but I found the next size up here! (The one I'm wearing is the mini).
And I am just crazy about this lace top. It comes in a ton of colors, and is a great layering staple piece. I plan on wearing it under a slip dress I just got and think it will be so cute and different.
This past weekend was a busy one setting up my office in my home. I shared a sneak peek on Instagram (see it here!) and will be sharing the full tour on my blog soon!
Thanks for stopping by, and have a great week! xx
Missy