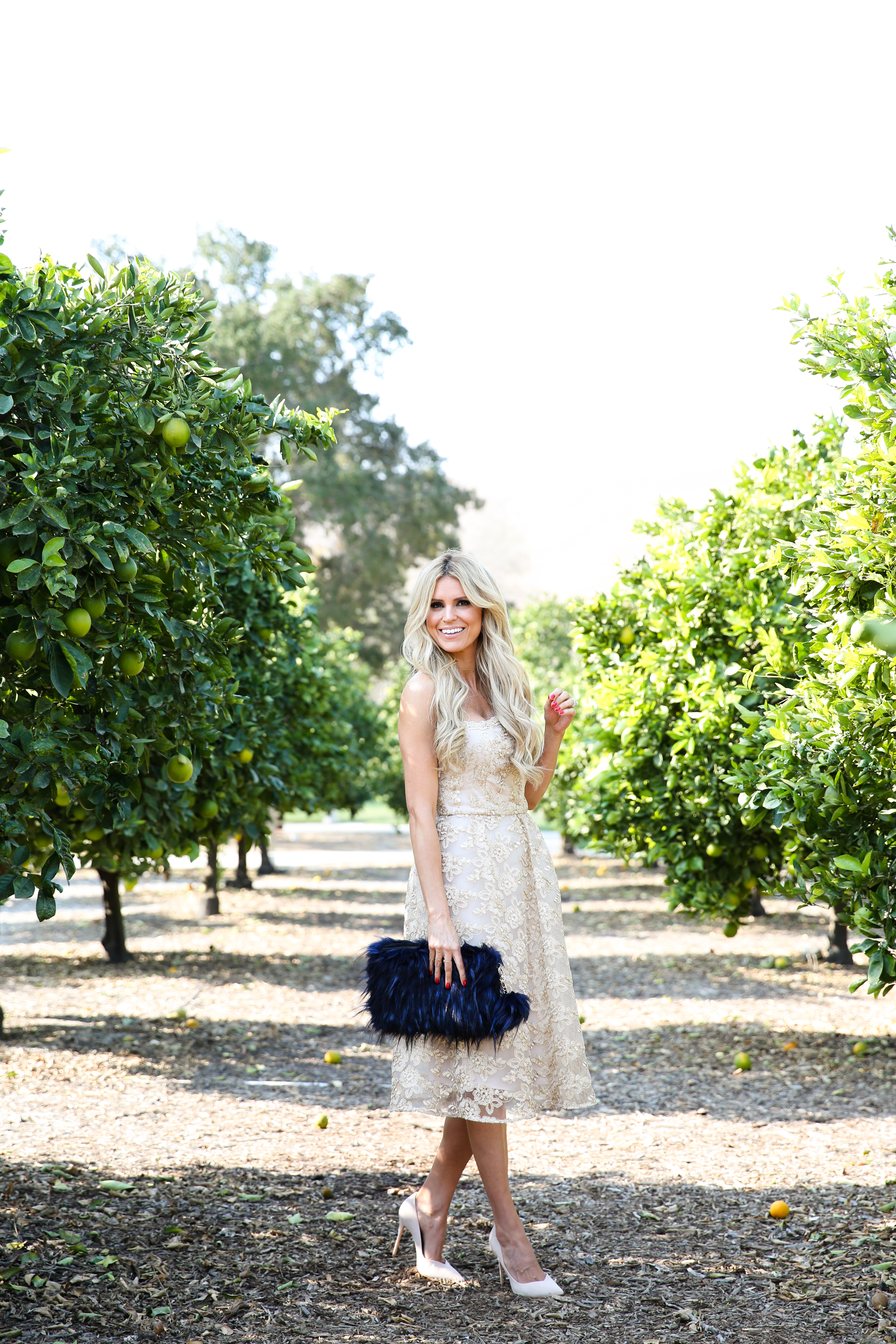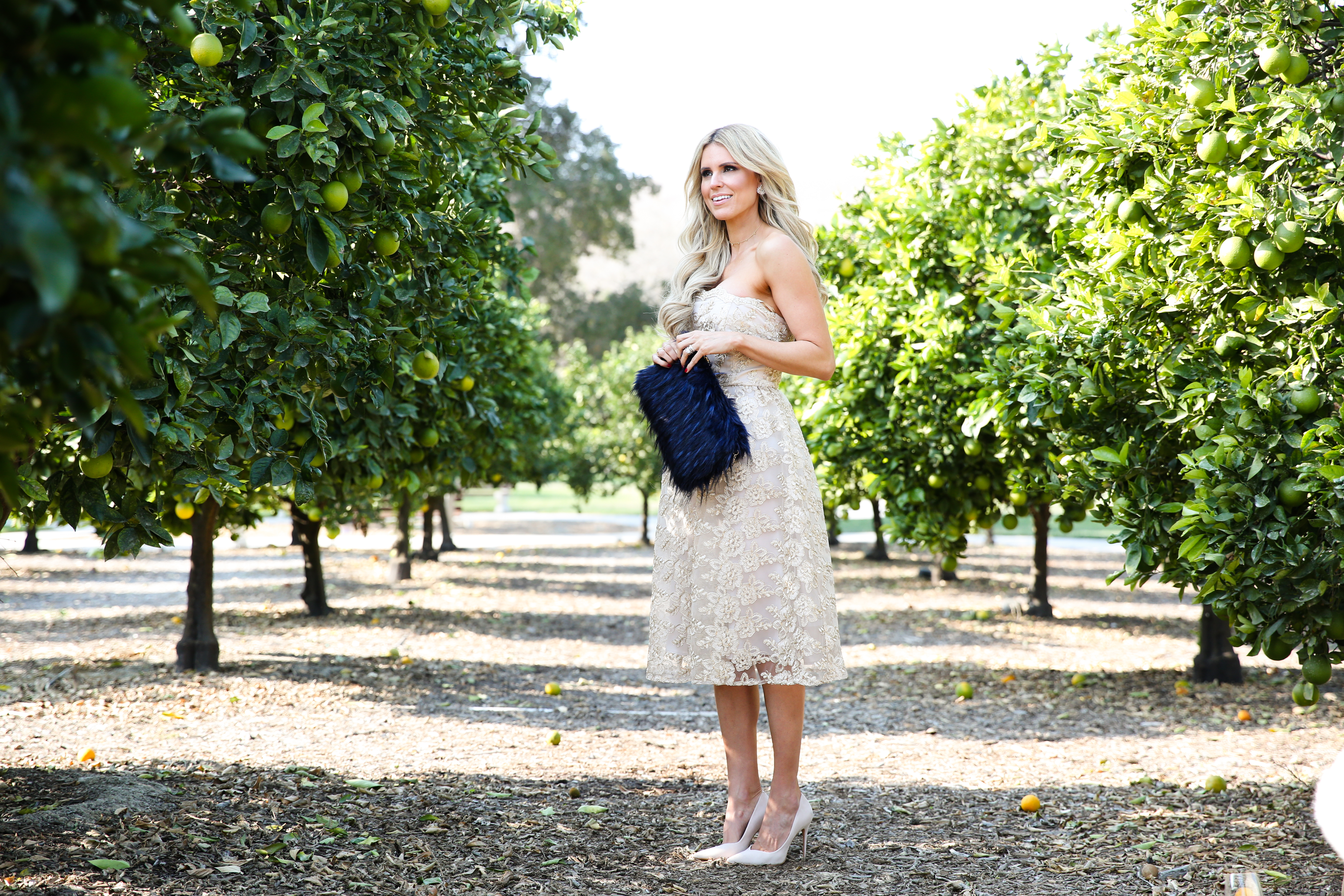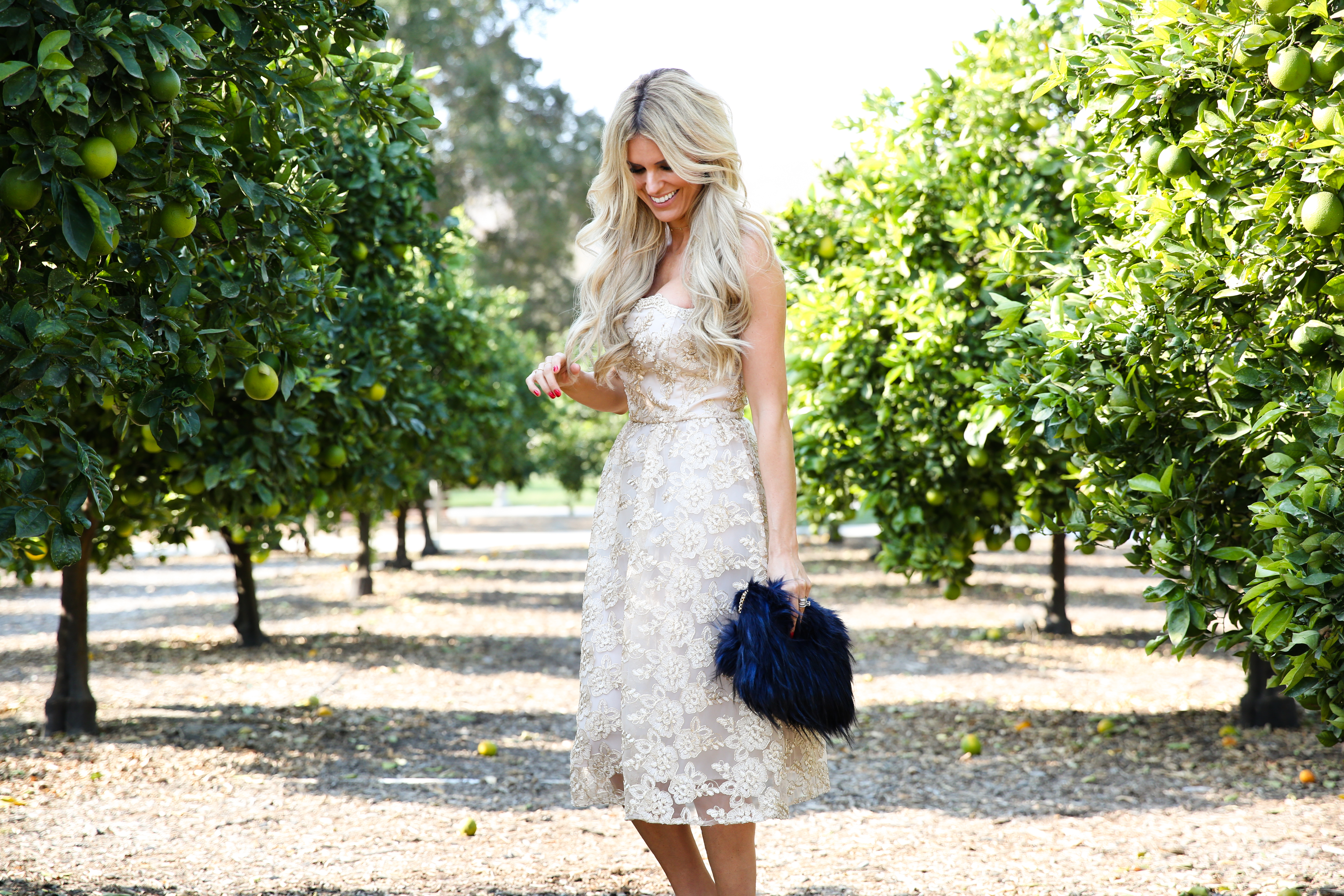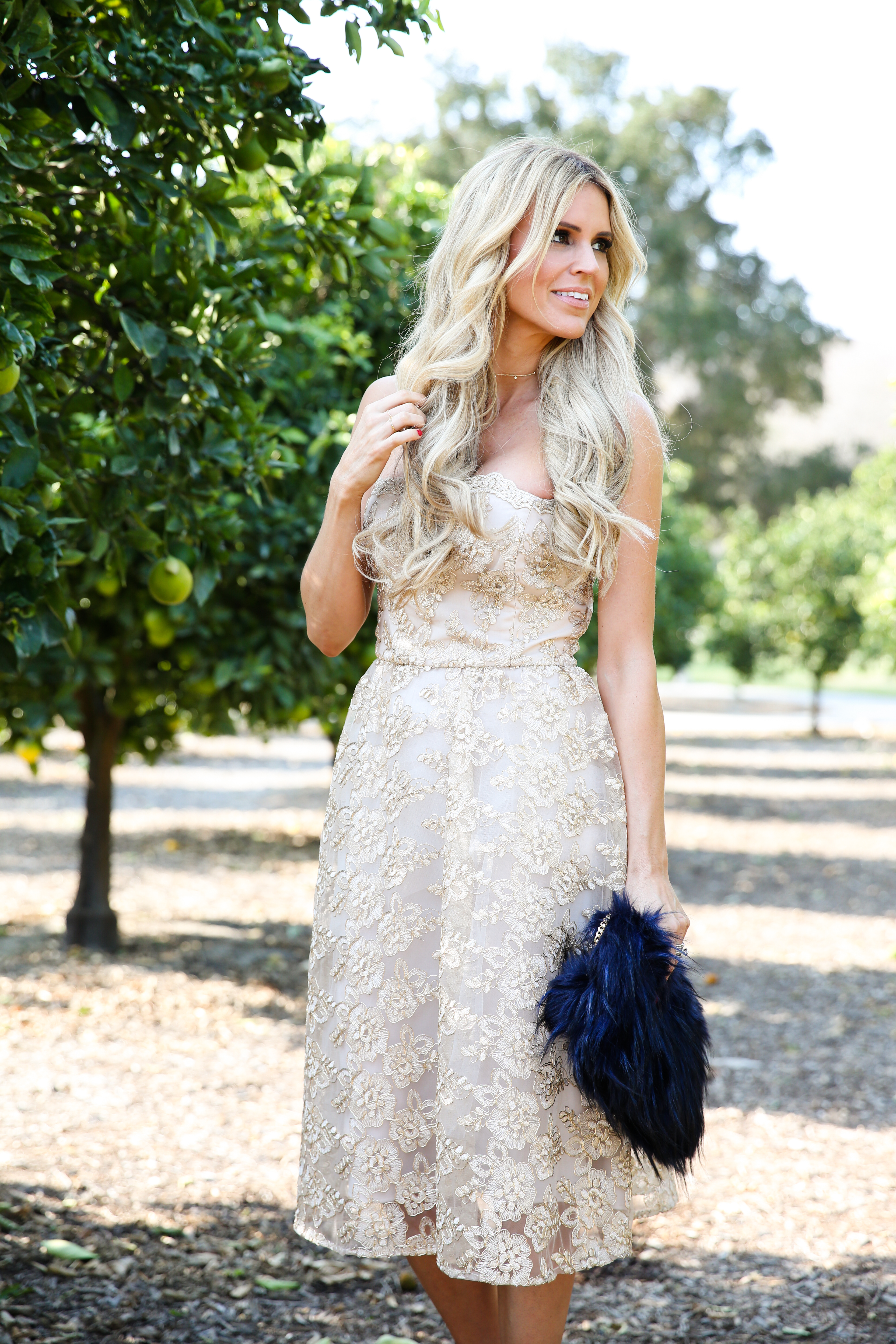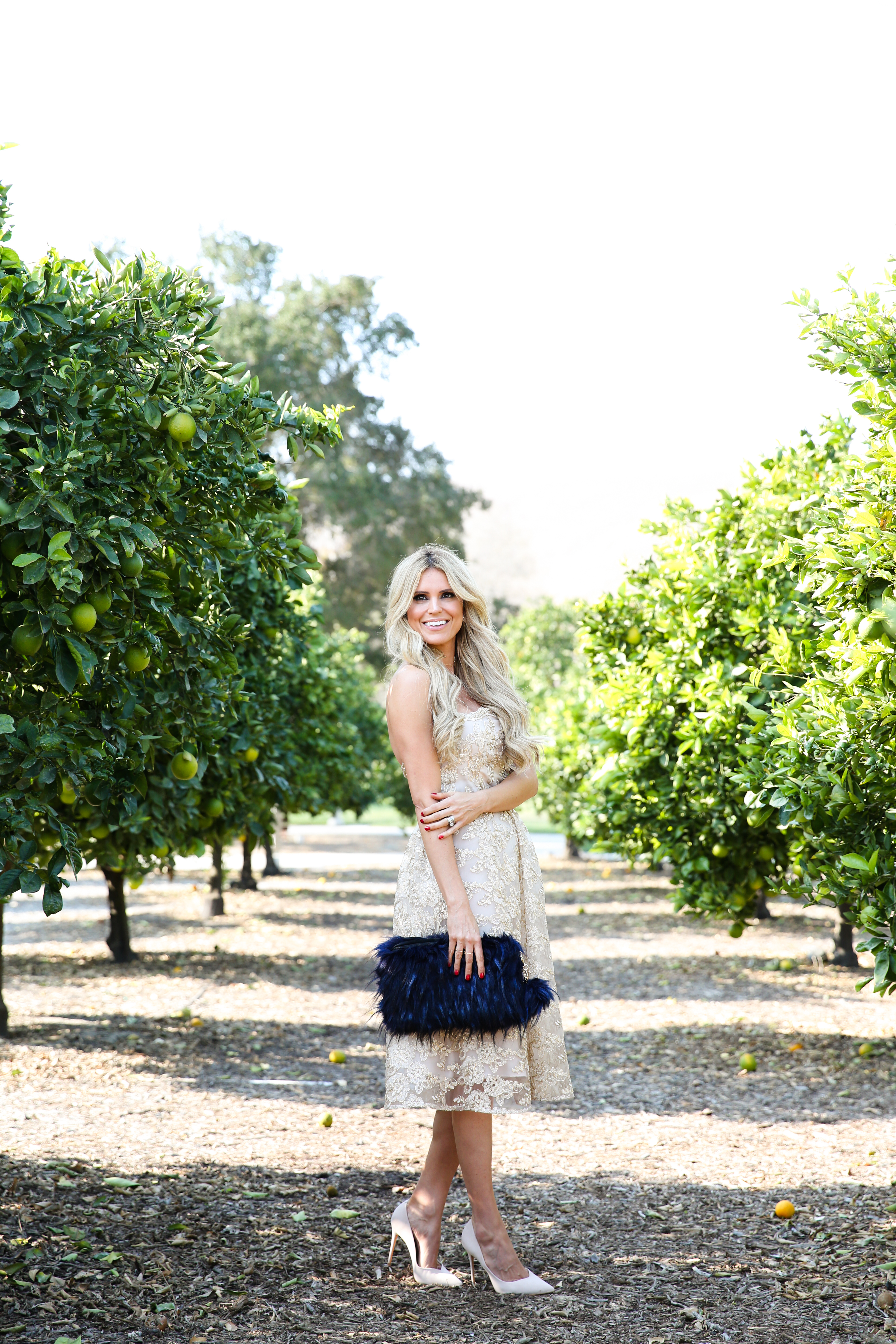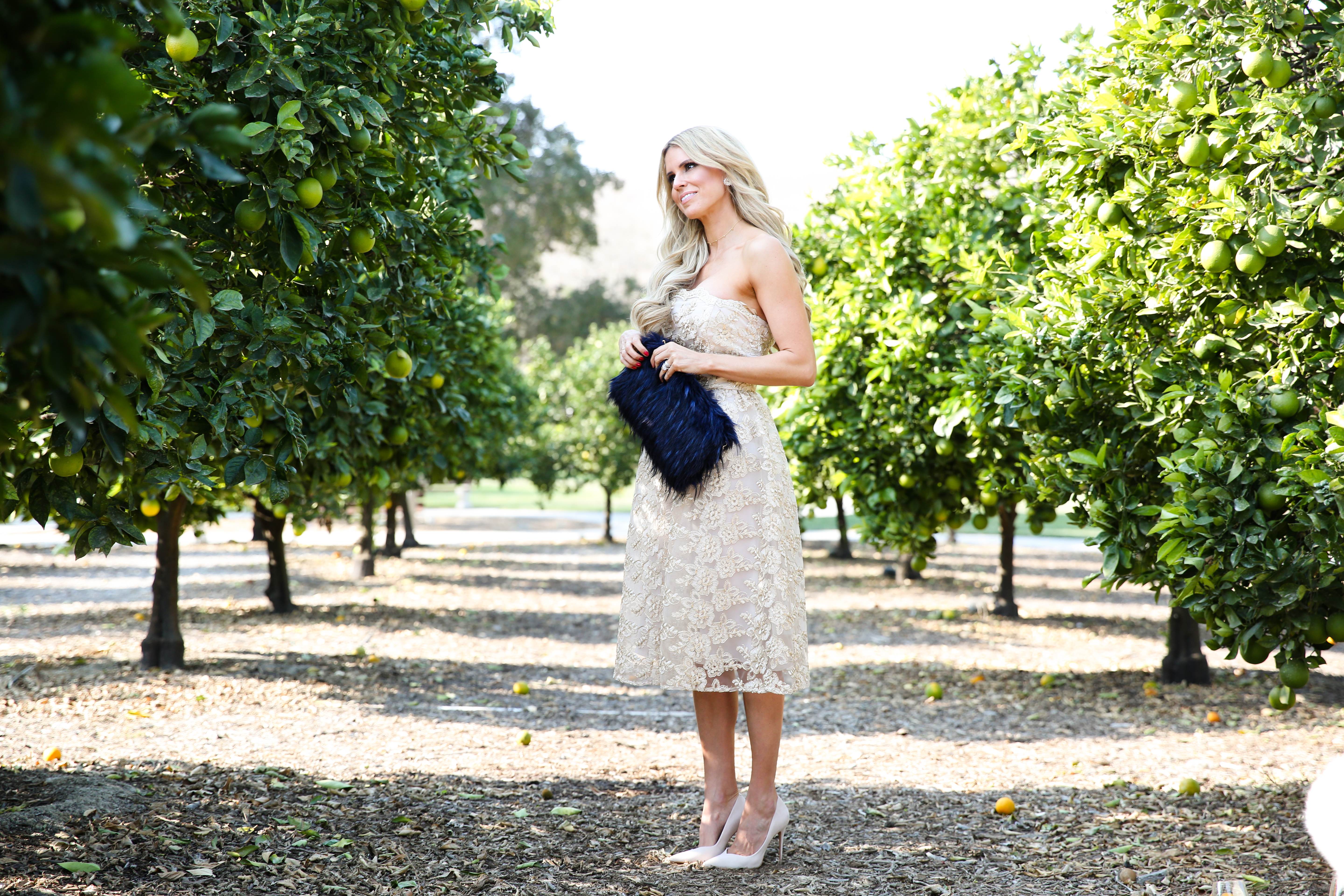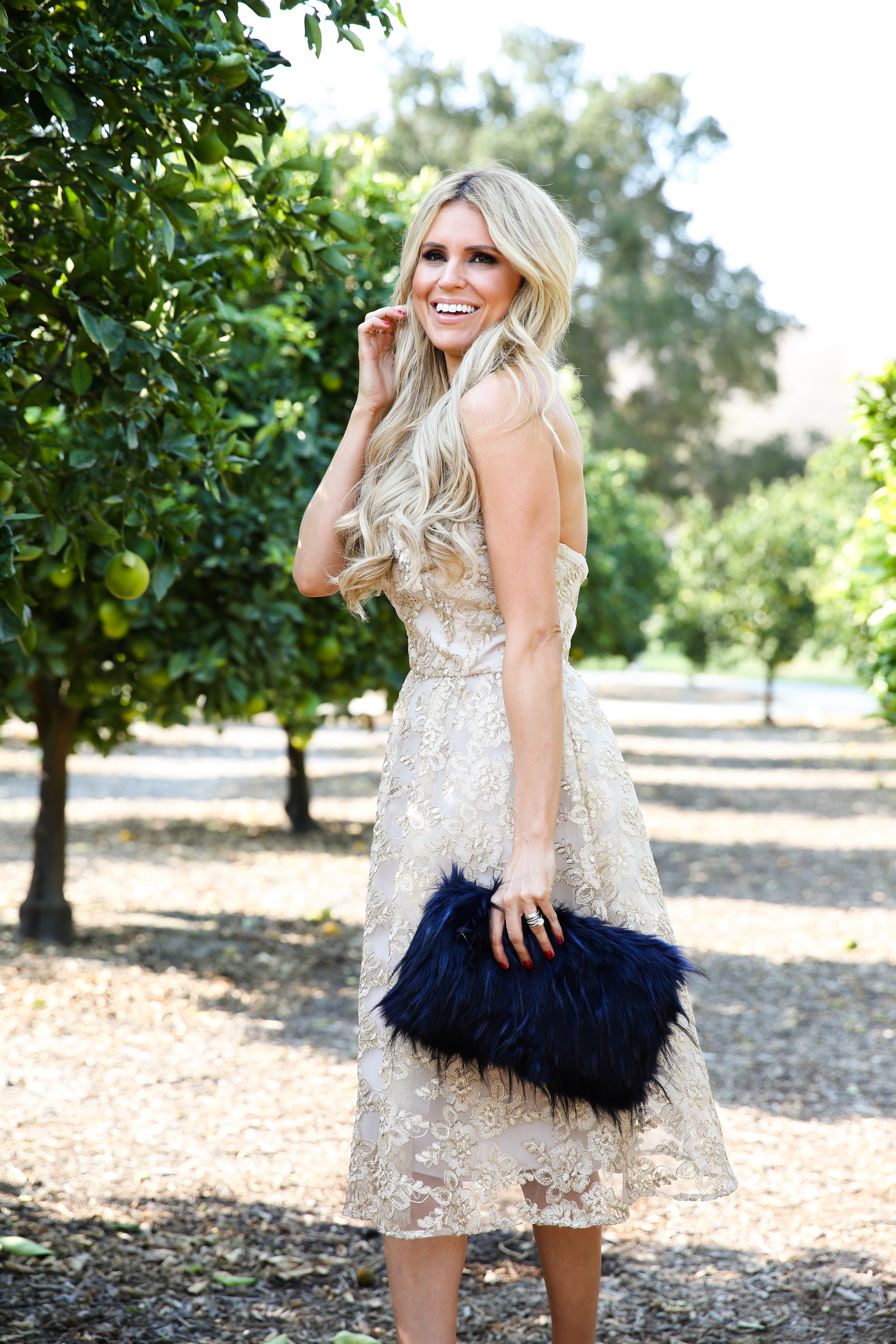 {photos by Vincent Elejorde.}
Dress: Paper Crown Mariska Dress c/o | Bag: Faux Fur Clutch | Heels: Barala Pump | Earrings: Pearl Cluster Earrings | Necklace: 5 Disc Choker Necklace
TGIF! We started out our Friday pretty weird. Max crept into our bed in the middle of the night and it was a toss & turn kind of sleep. I woke up at one point to see him laying horizontally with his feet kicking into my stomach. Max had half the bed, and Chad and I shared the other half. Poor Chad was on the edge. The worst!
Somehow Chad and I still made it to our early morning workout's, and I was showered and back in bed with Max before he woke up. I am literally typing this in bed while wearing a onesie. Gotta love working from home! 🙂
Anyway, I am so excited to share this pretty dress with you guys! It's really rare to find a dress that can work in all seasons and this one does that. This dress is by Paper Crown (Lauren Conrad's clothing line), and it is so delicate and pretty. It would make a gorgeous bridesmaid dress if you want your girls in neutral tones (which is totally what I would do if planning a wedding).
Because this dress is so feminine and classy and pretty on it's own, I kept my accessories neutral except for this fun faux fur clutch. It makes the overall look feel more playful, and I just love!
I'm really looking forward to this weekend. Lily is coming home and we get to do our second Christmas with her (we trade off holidays with her mom). I also get to see my two besties and have some adult beverages… it's been a while since I've had the flu. Gotta do my last minute indulging because Monday I'm starting The Whole30! If you aren't familiar with it, let me break it down real quick- no alcohol, sugar, or processed foods. Wish me luck!
Have a nice weekend you guys! xo