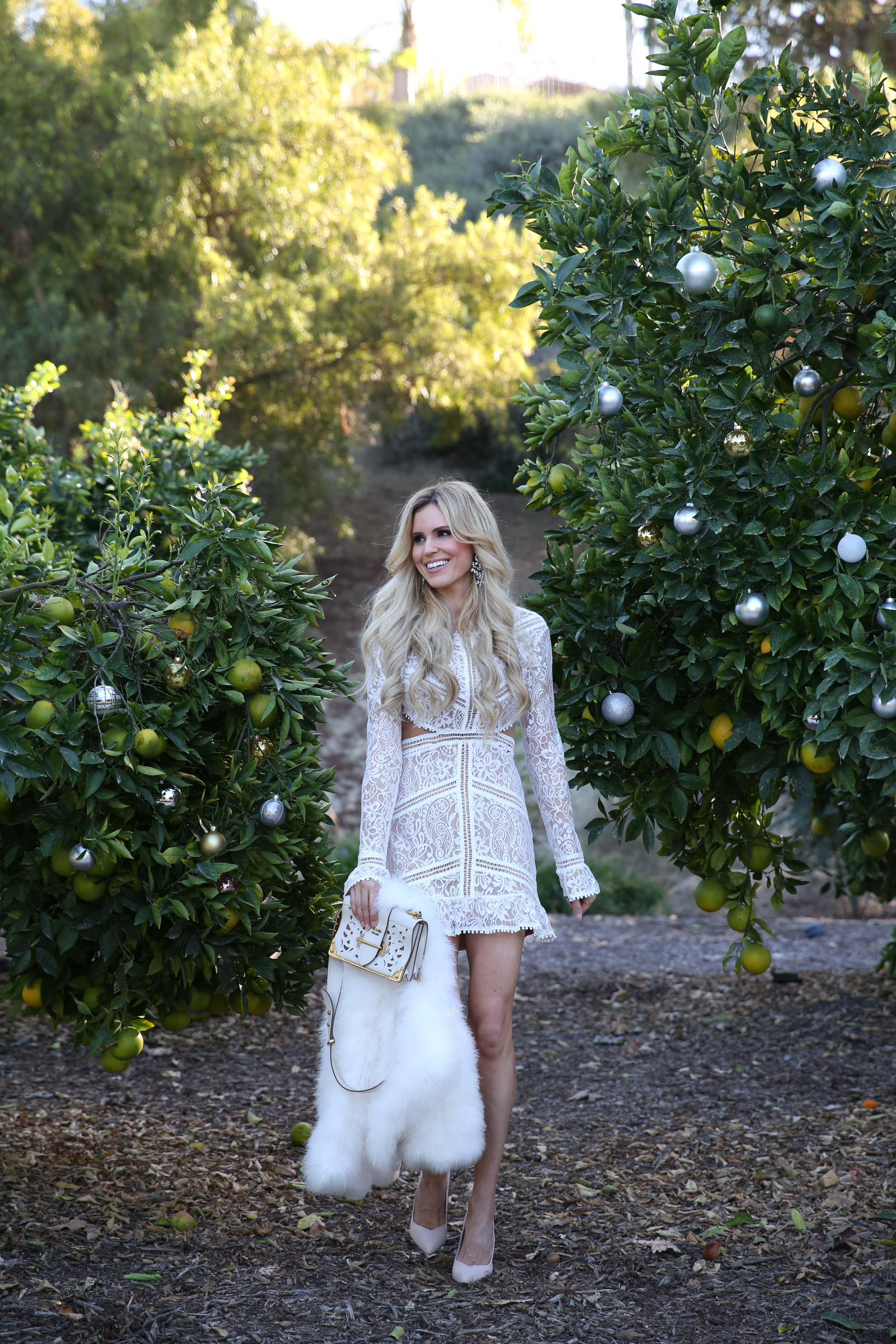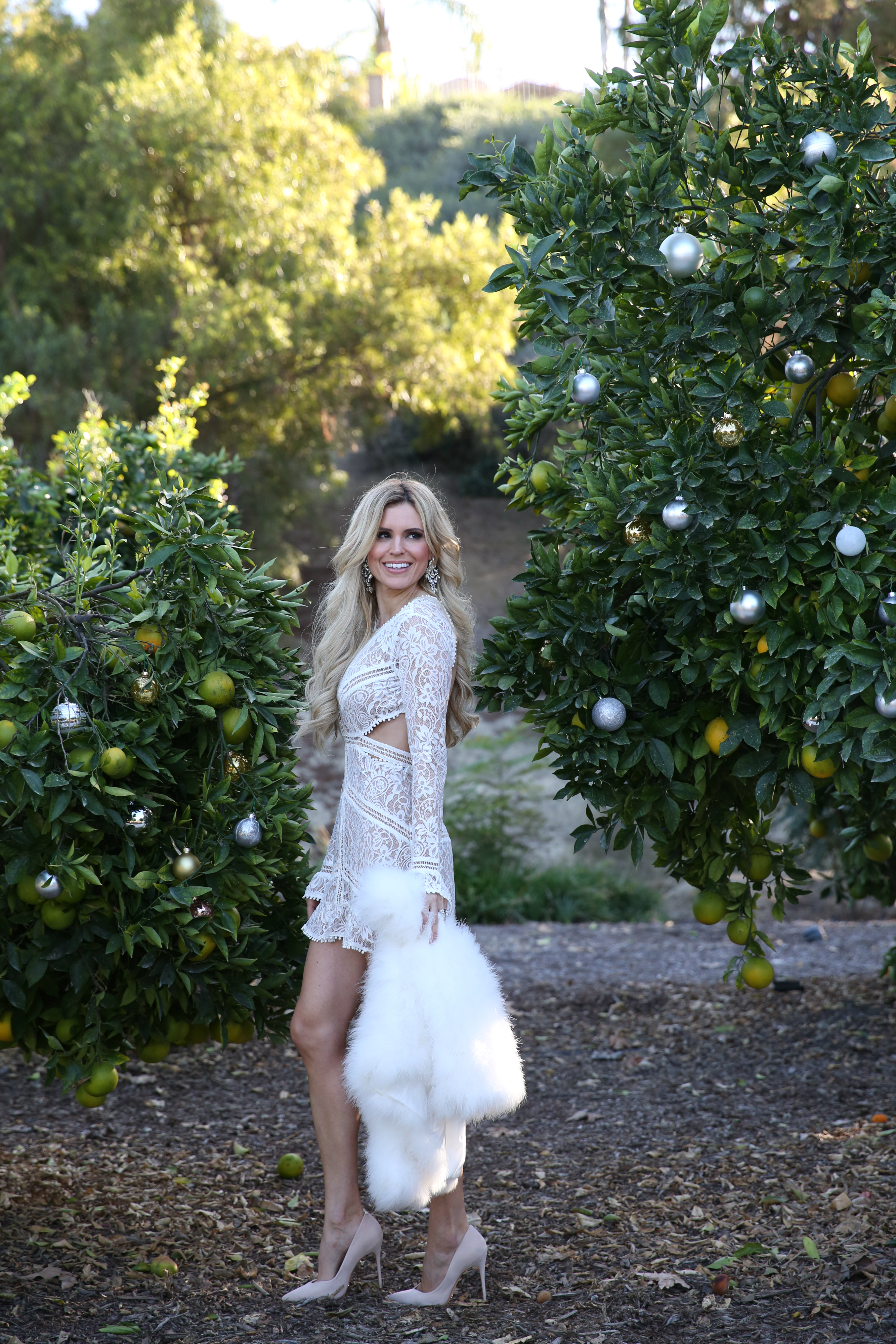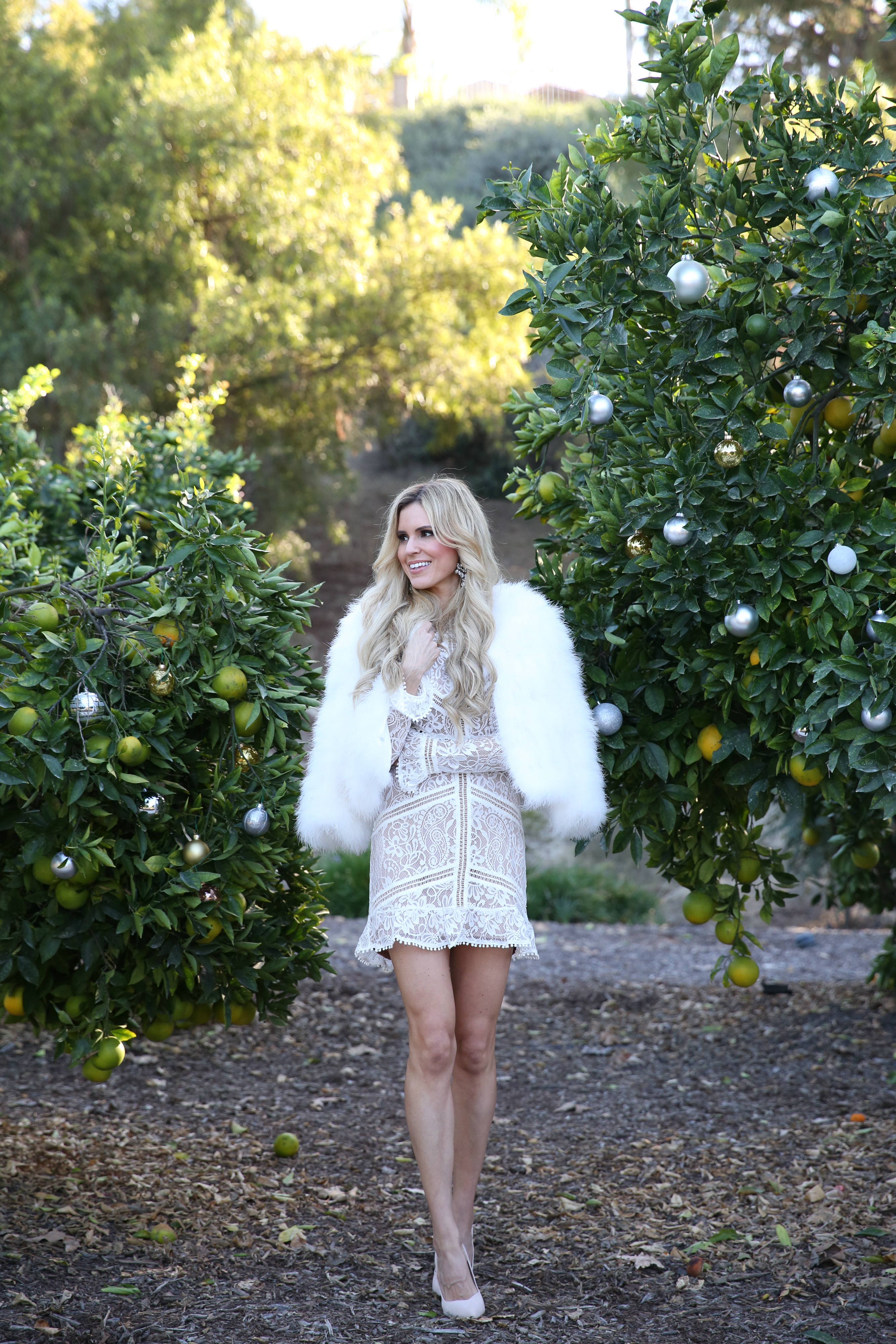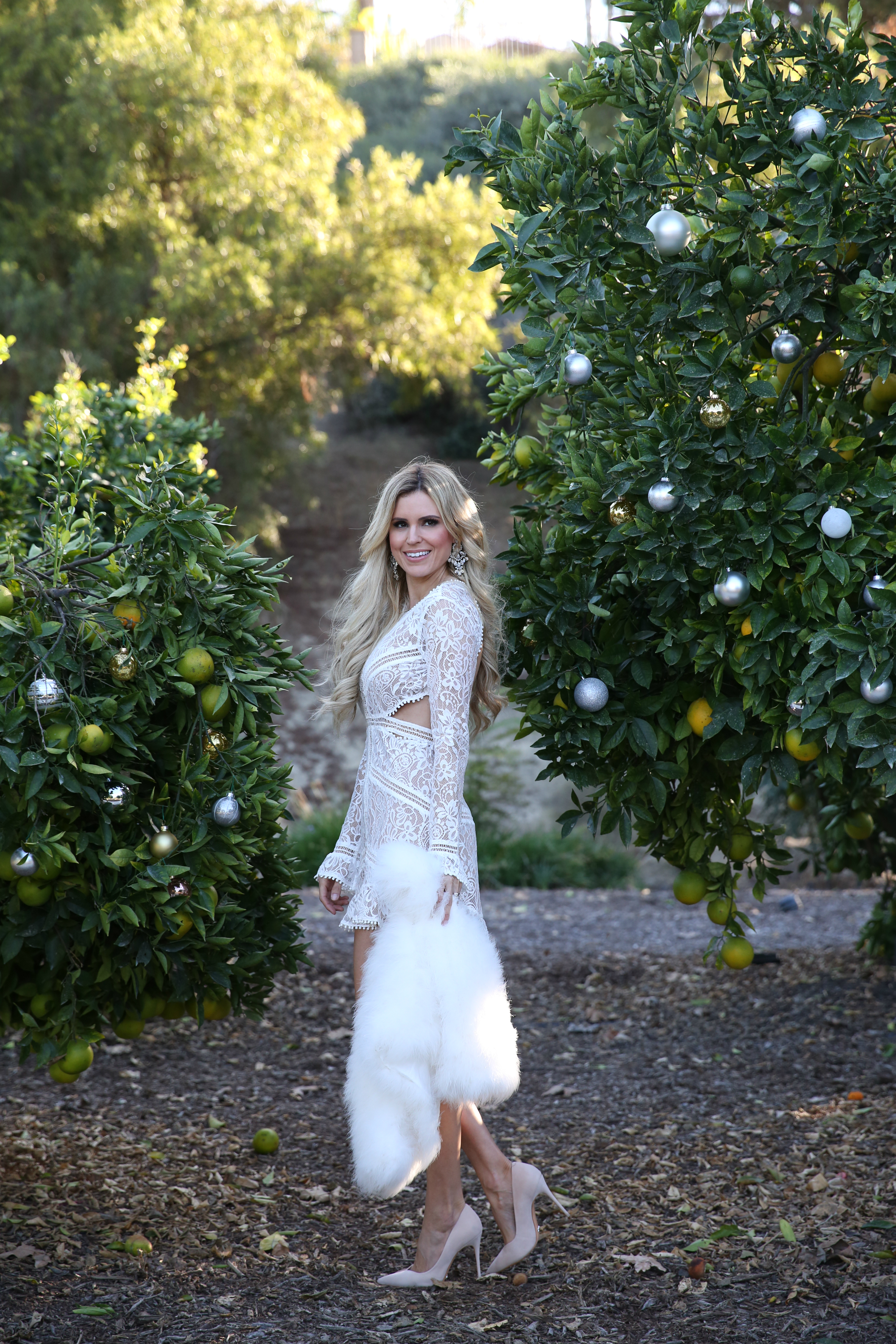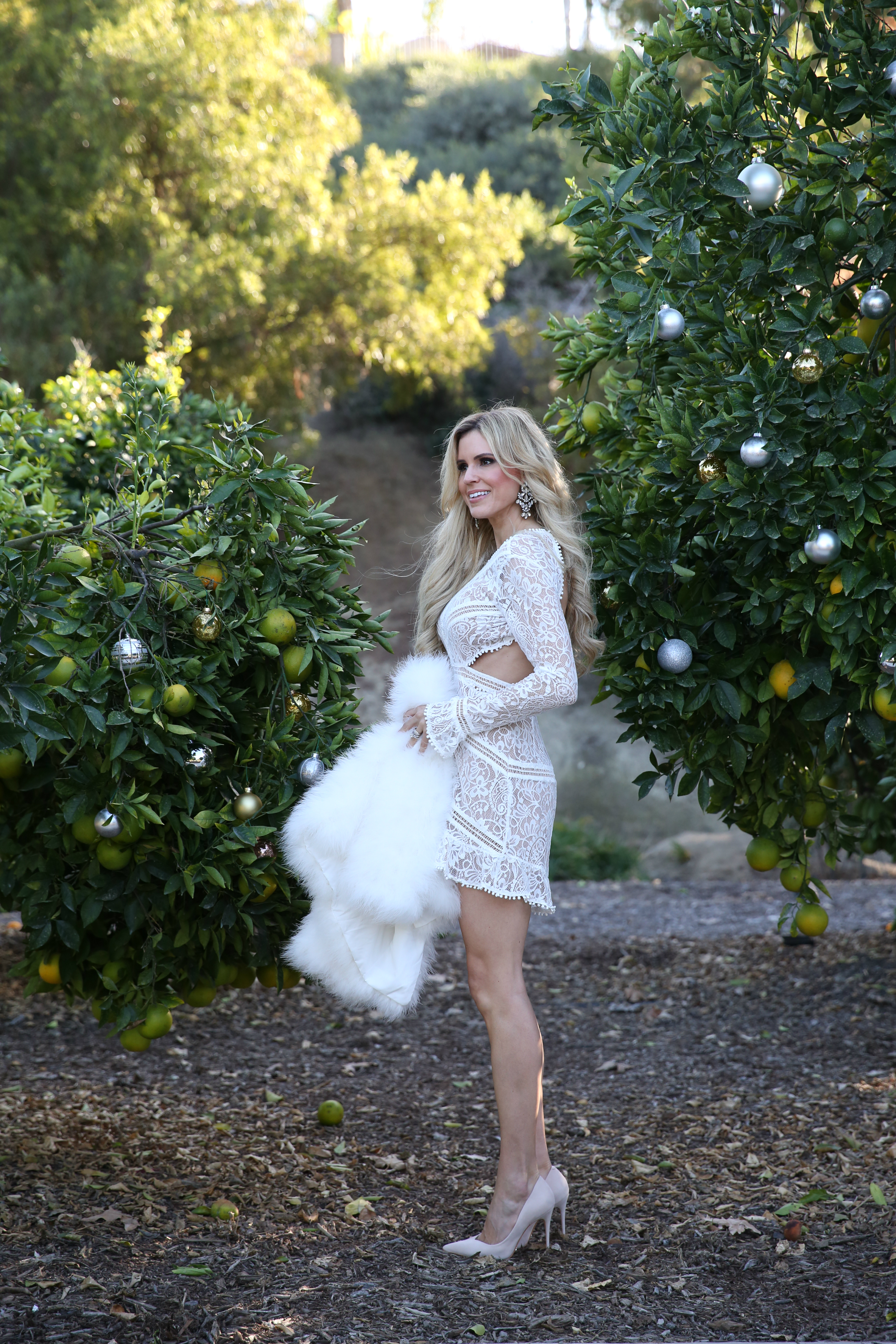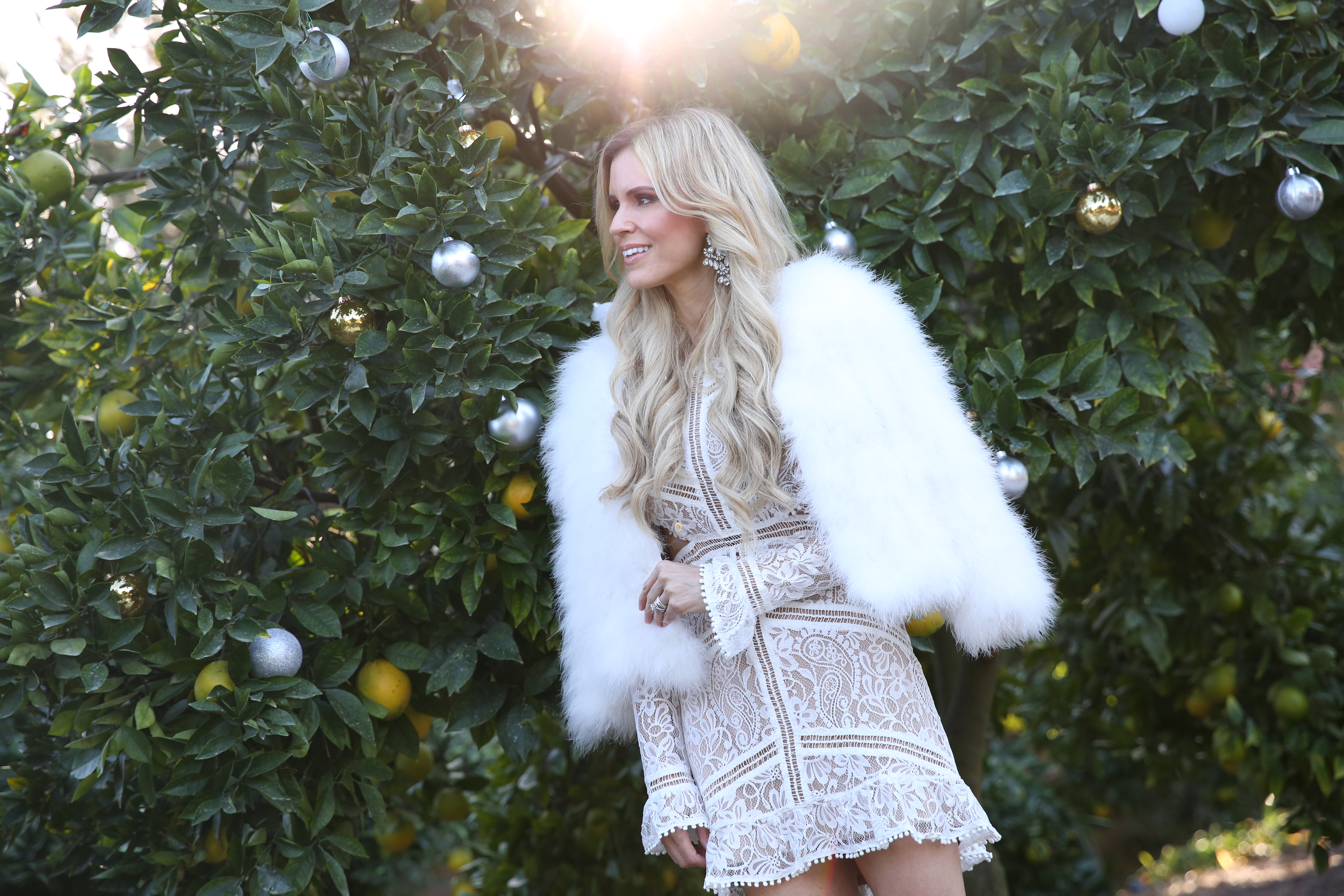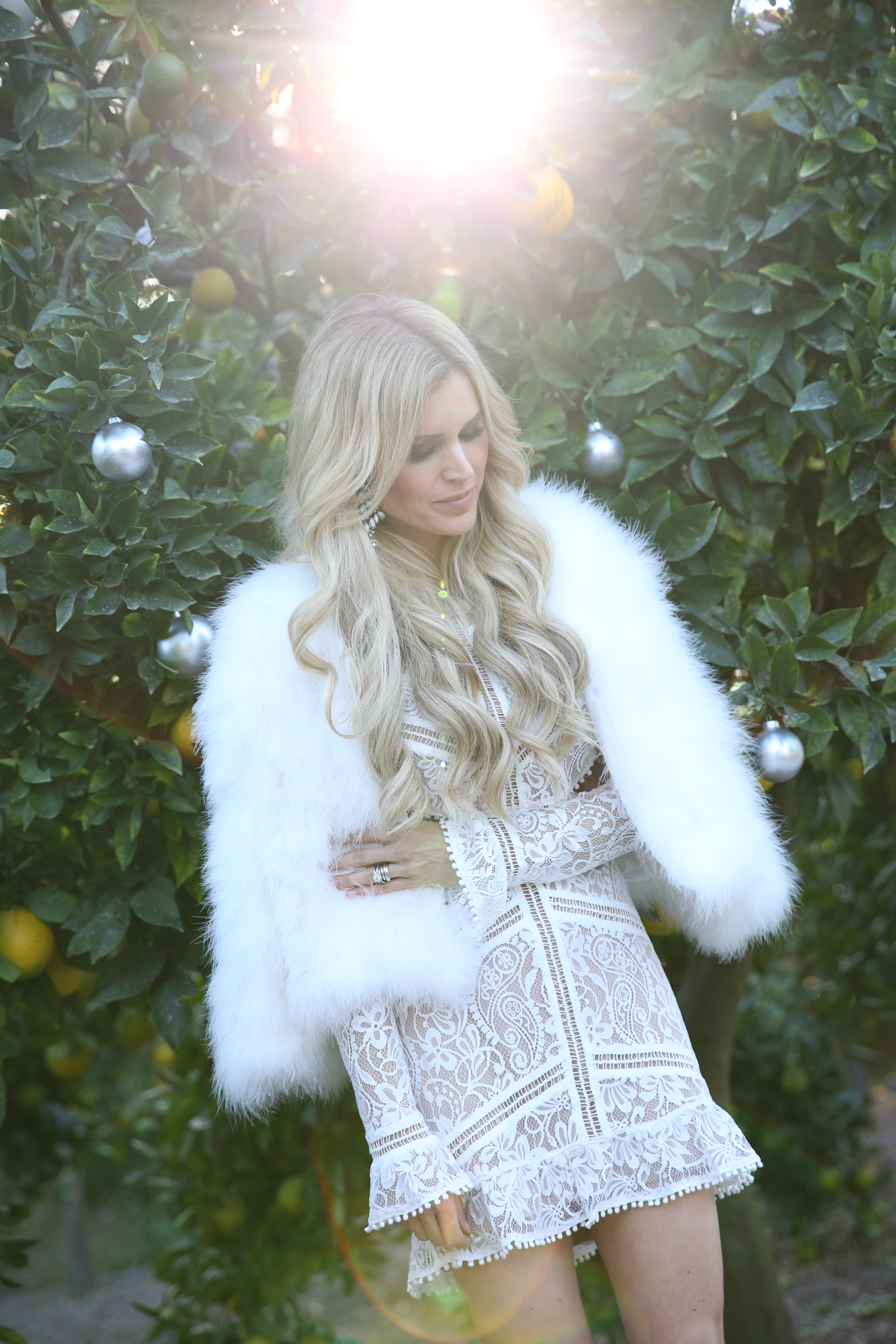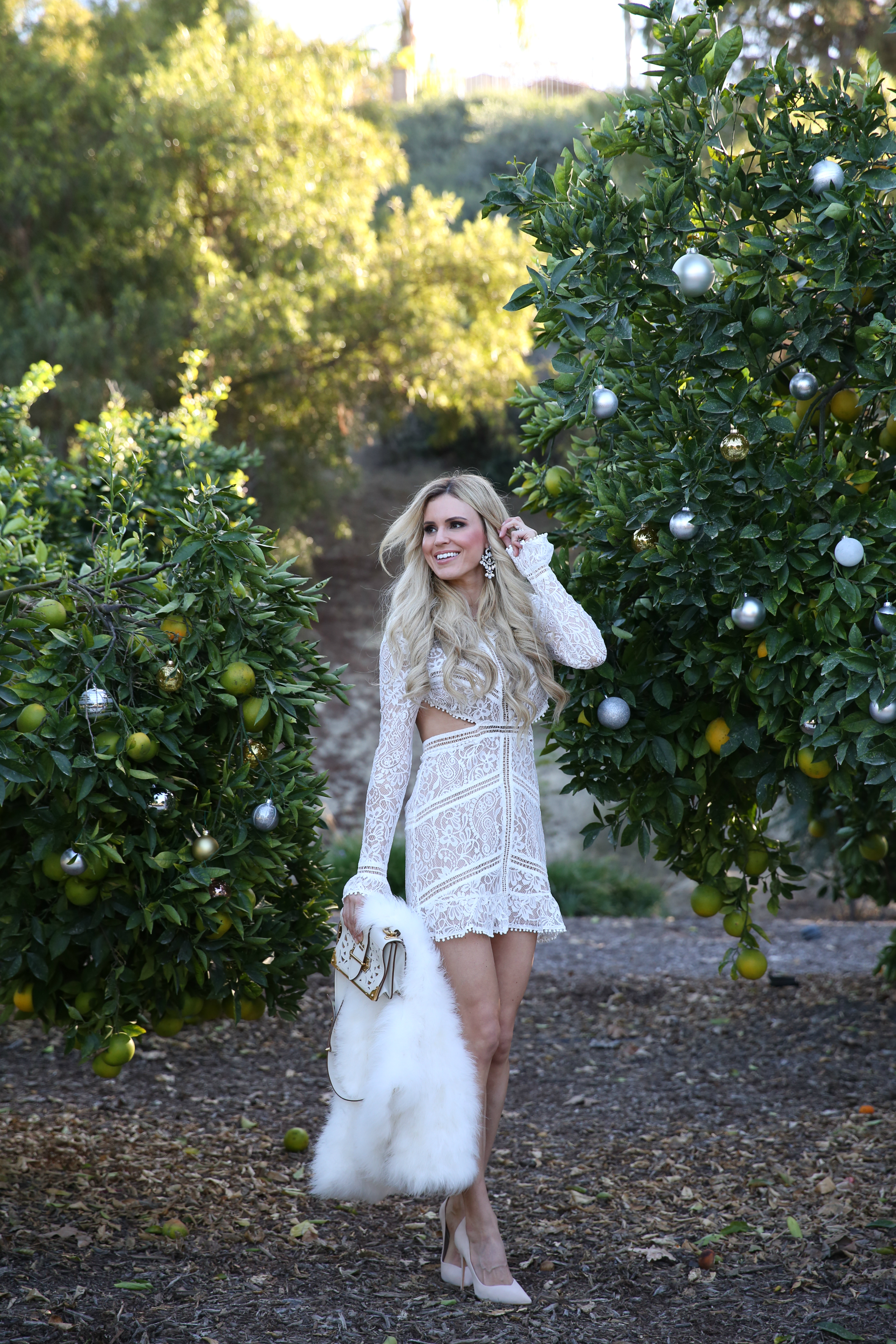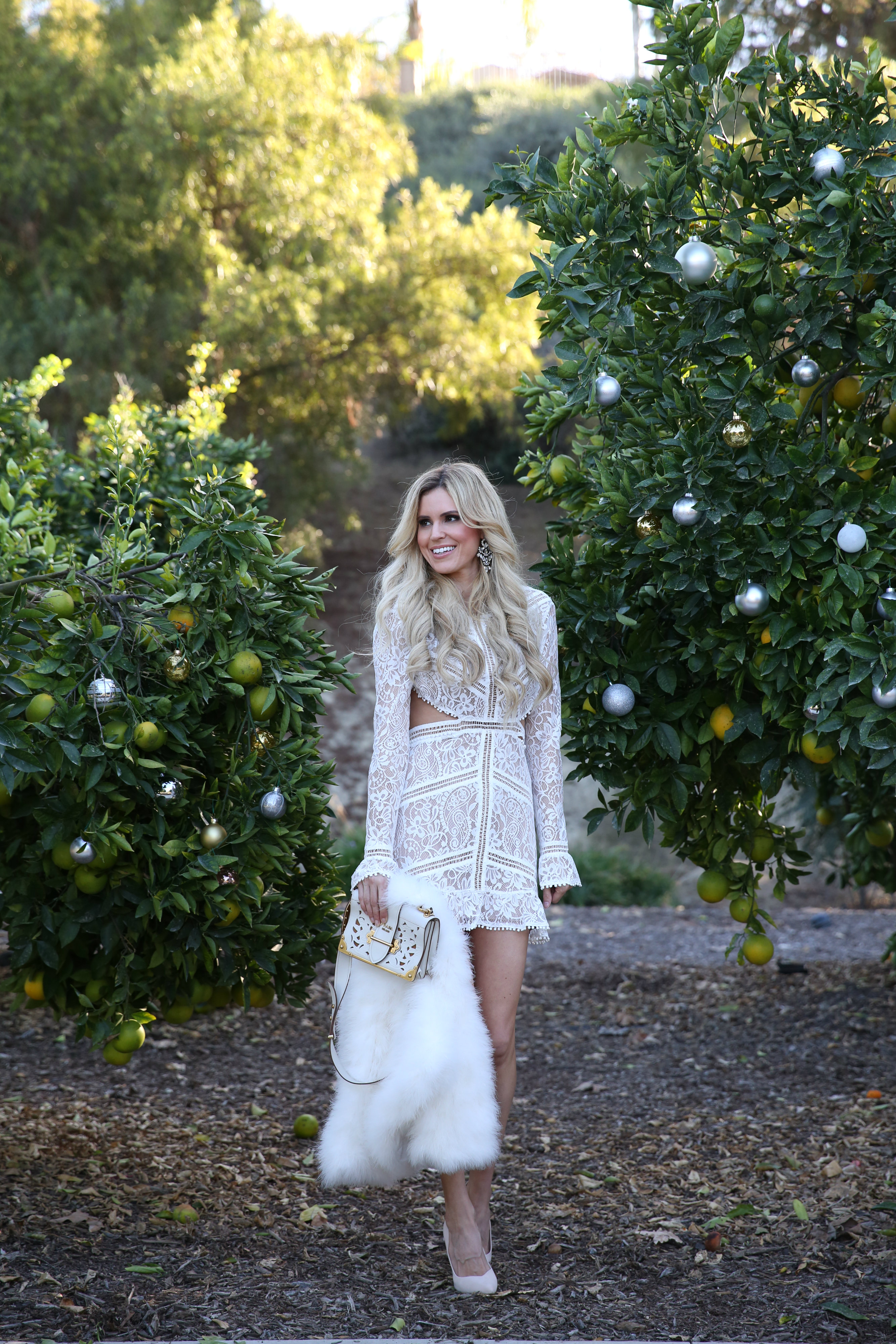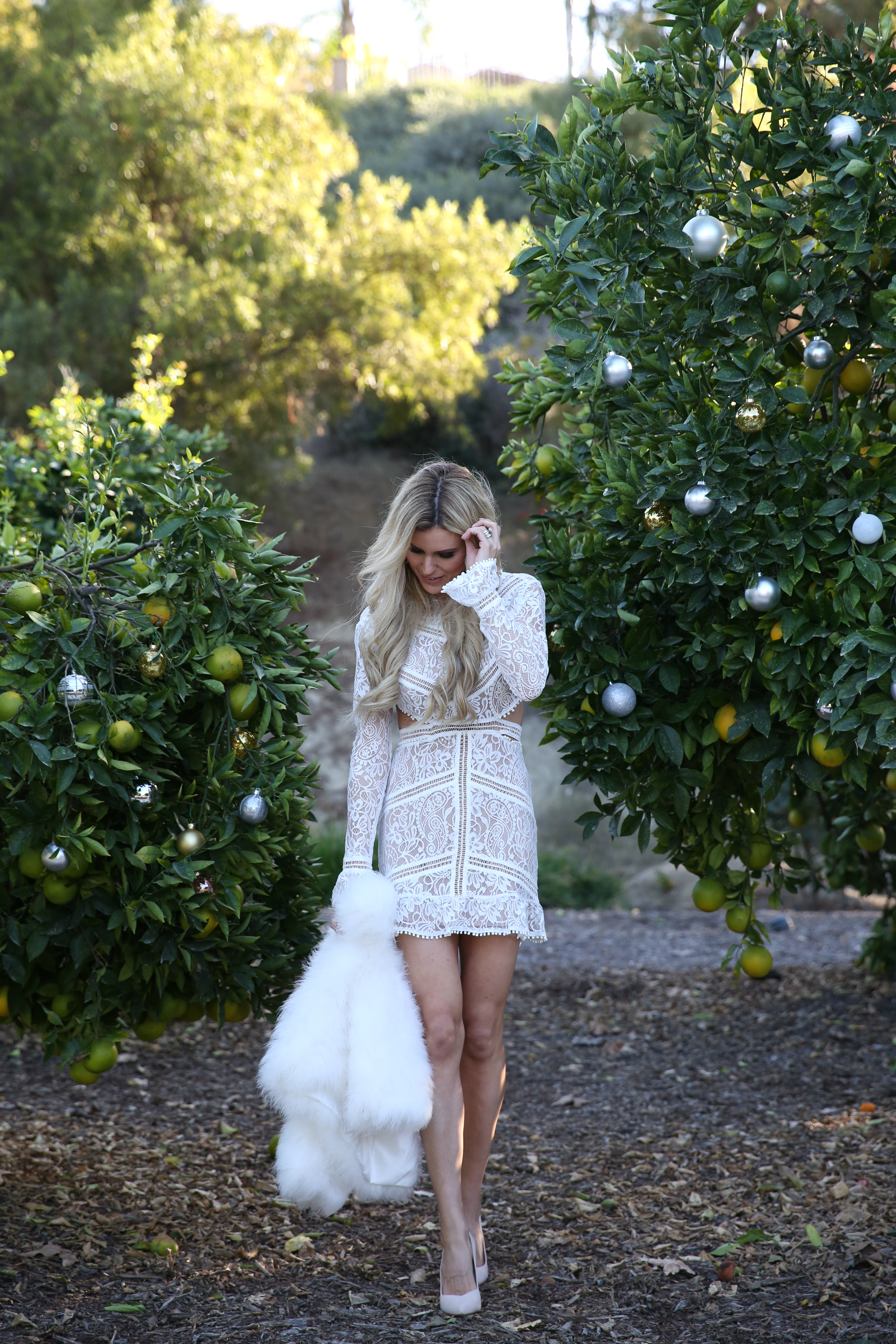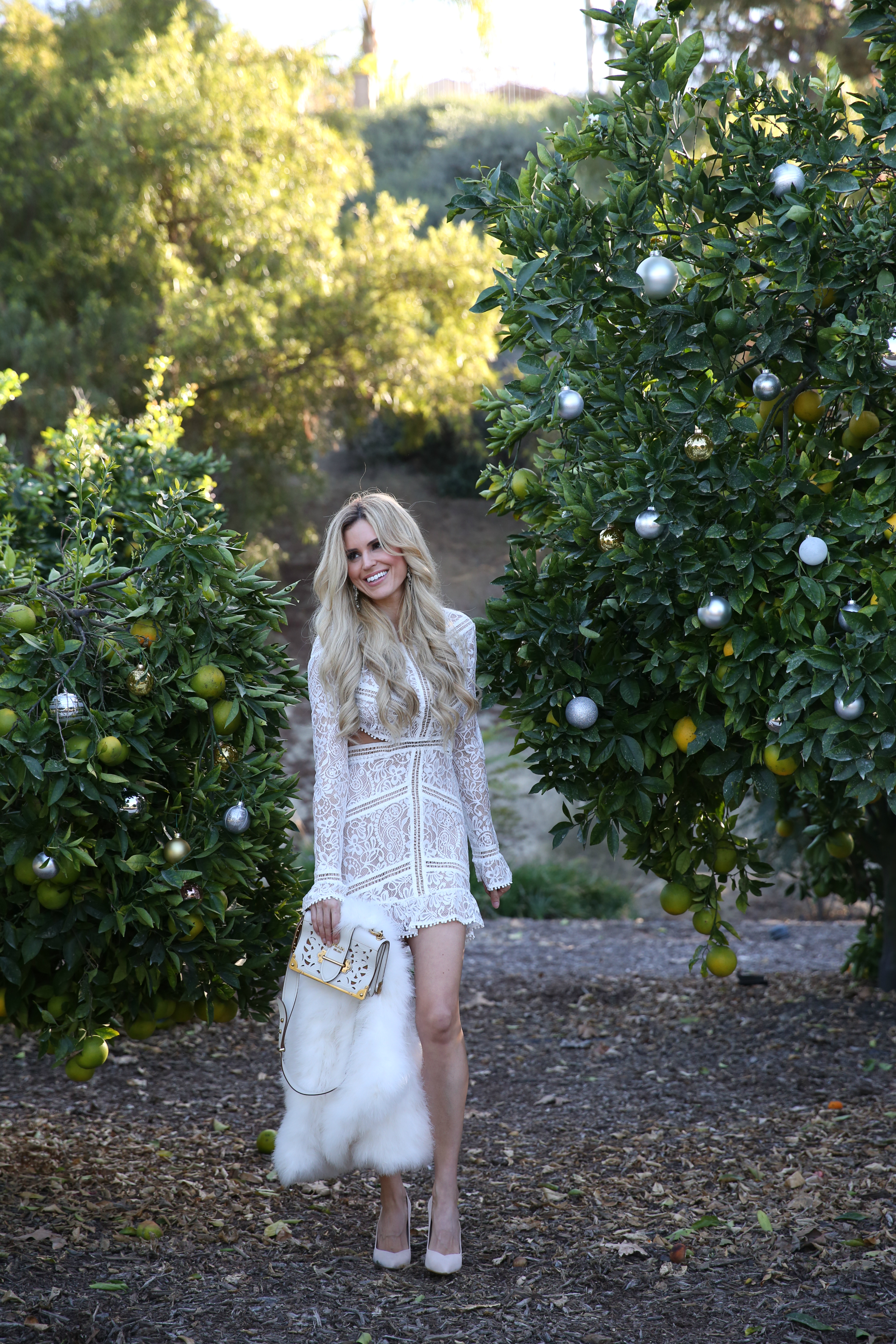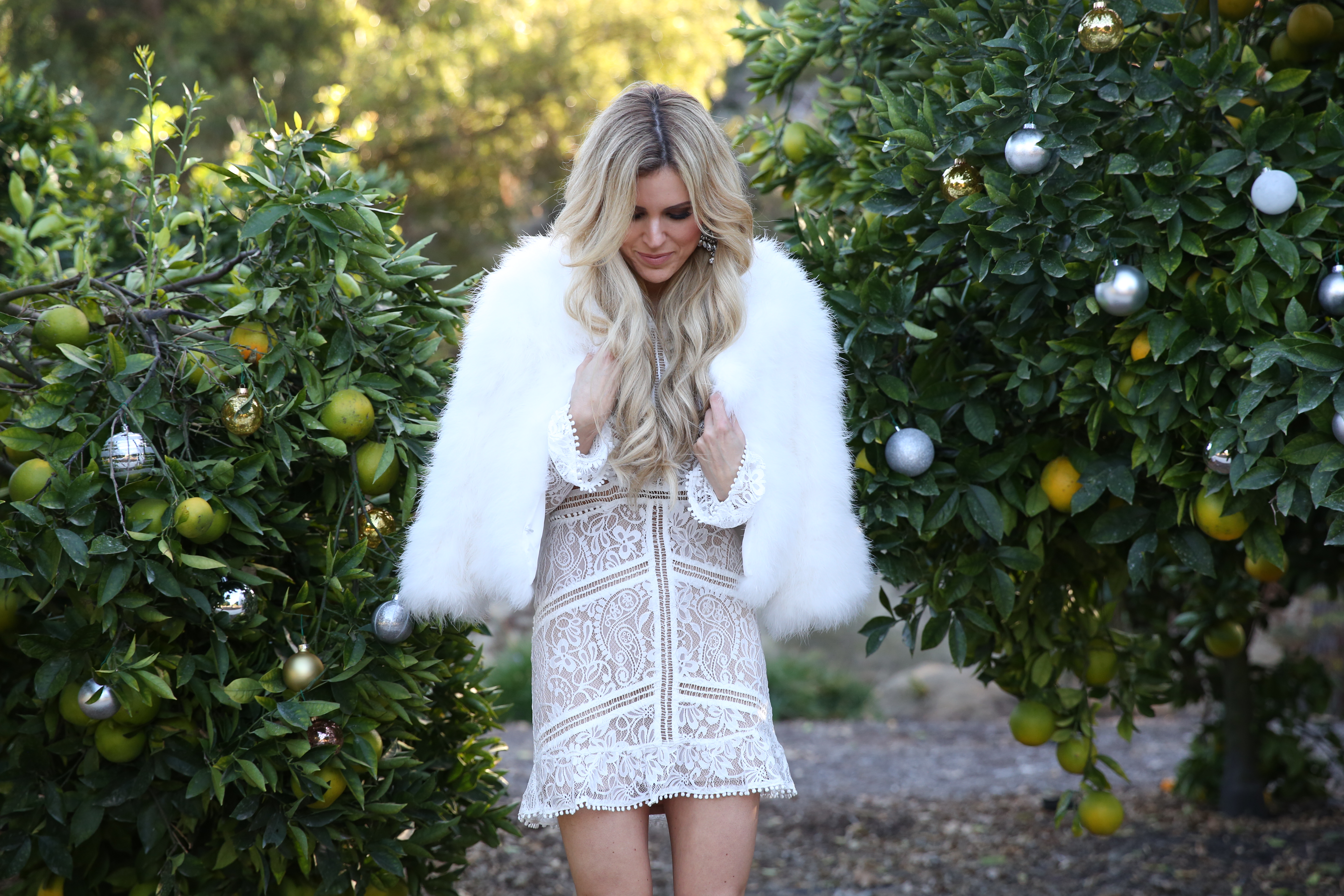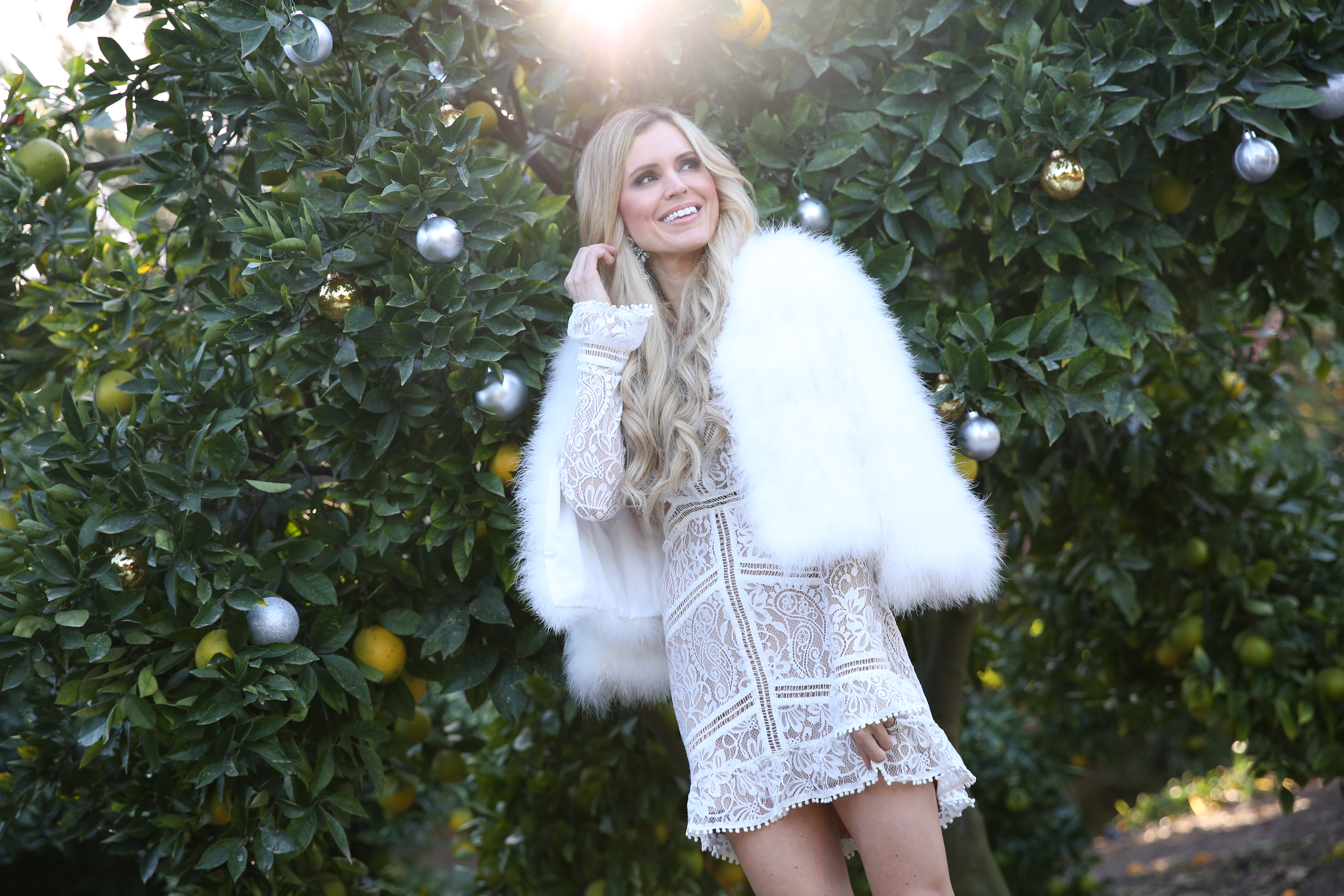 Dress: Emerie Cutout Dress (similar options here + here) | Fur: Feather Bolero (Faux options here + here!) | Bag: Prada Cahier sold out (similar option here) | Heels: Barala Pump | Earrings: Symphony Crystal Statement Earrings
Happy December 1st! Kicking off my favorite month of the year with this winter white look. It's probably my very favorite outfit I've posted on the blog to date. An all-white look is so classic and beautiful for Christmas, and it's perfect for all your holiday parties and events.
Funny story about this dress. I wore it to an event a few months ago and had my husband snap a quick iPhone pick which I posted on Instagram. The dress was sold out everywhere, and I can't even tell you how many people hit me up on Instagram trying to buy my dress off me.
And I actually did end up selling it. This sweet girl messaged me and said she envisioned this dress for her engagement party and couldn't find it anywhere and could she please buy it off me. I am a total sucker and sold it to her, but I am glad I did because she sent me a photo of her wearing it at the party and she looked totally gorgeous.
But if I am being complete honest… it kind of made me regret selling it! lol Months go by, and about a week ago during the Black Friday madness I spotted this dress restocked and immediately purchased it again.
I just checked the Shopbop website, and there are only limited sizes available, but I swear if you consistently keep checking back I bet sizes will come available. I also linked a similar white lace dress option below to get the same look. I want that dress too!
Make sure you are following along on Instagram because I am doing a #25DressesTilChristmas countdown (today being Day one!), and I have some fun holiday dress options for you guys.
Thanks as always for stopping by! Wishing you a fantastic weekend! xo
Photos by Vincent Elejorde.
Create Look: