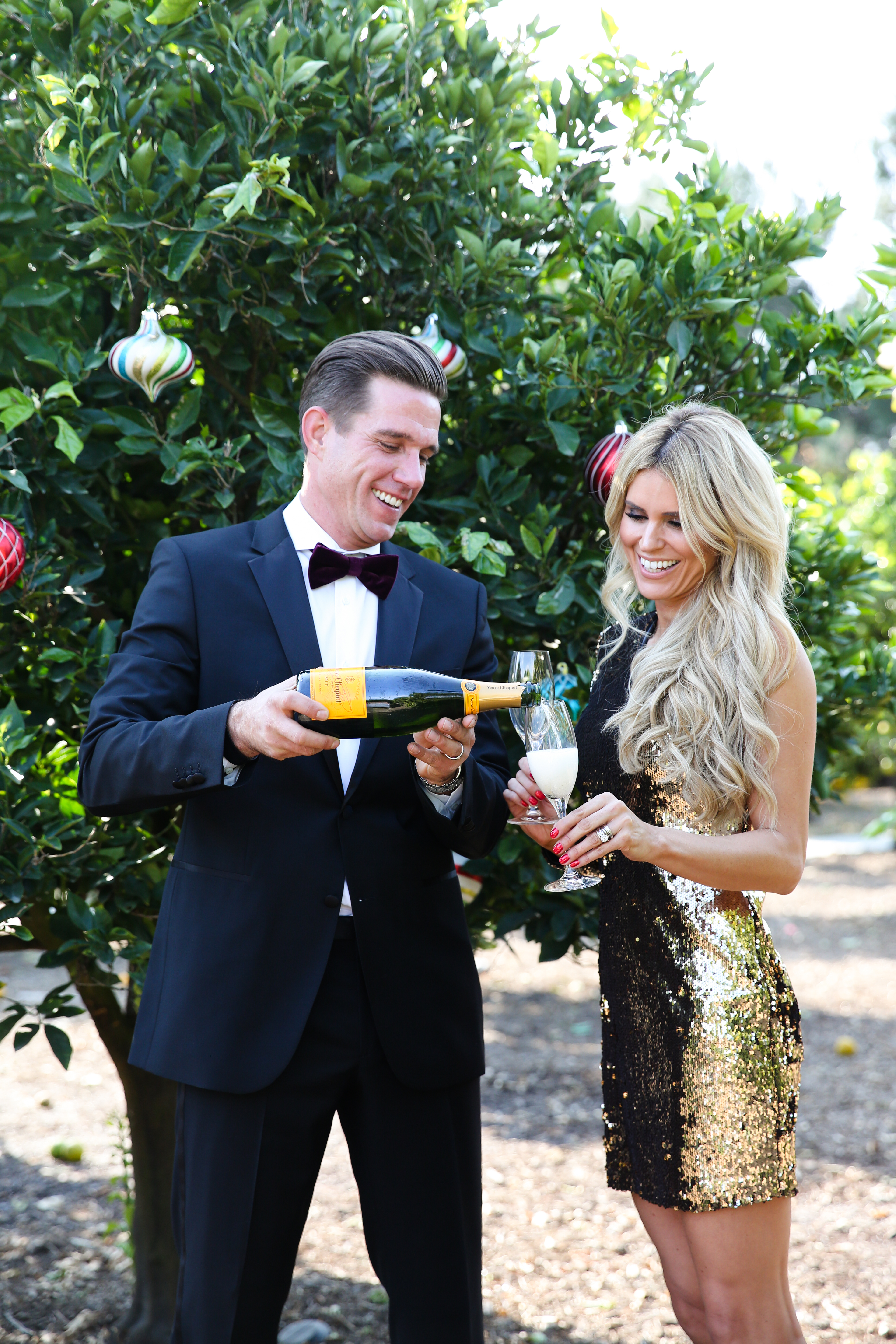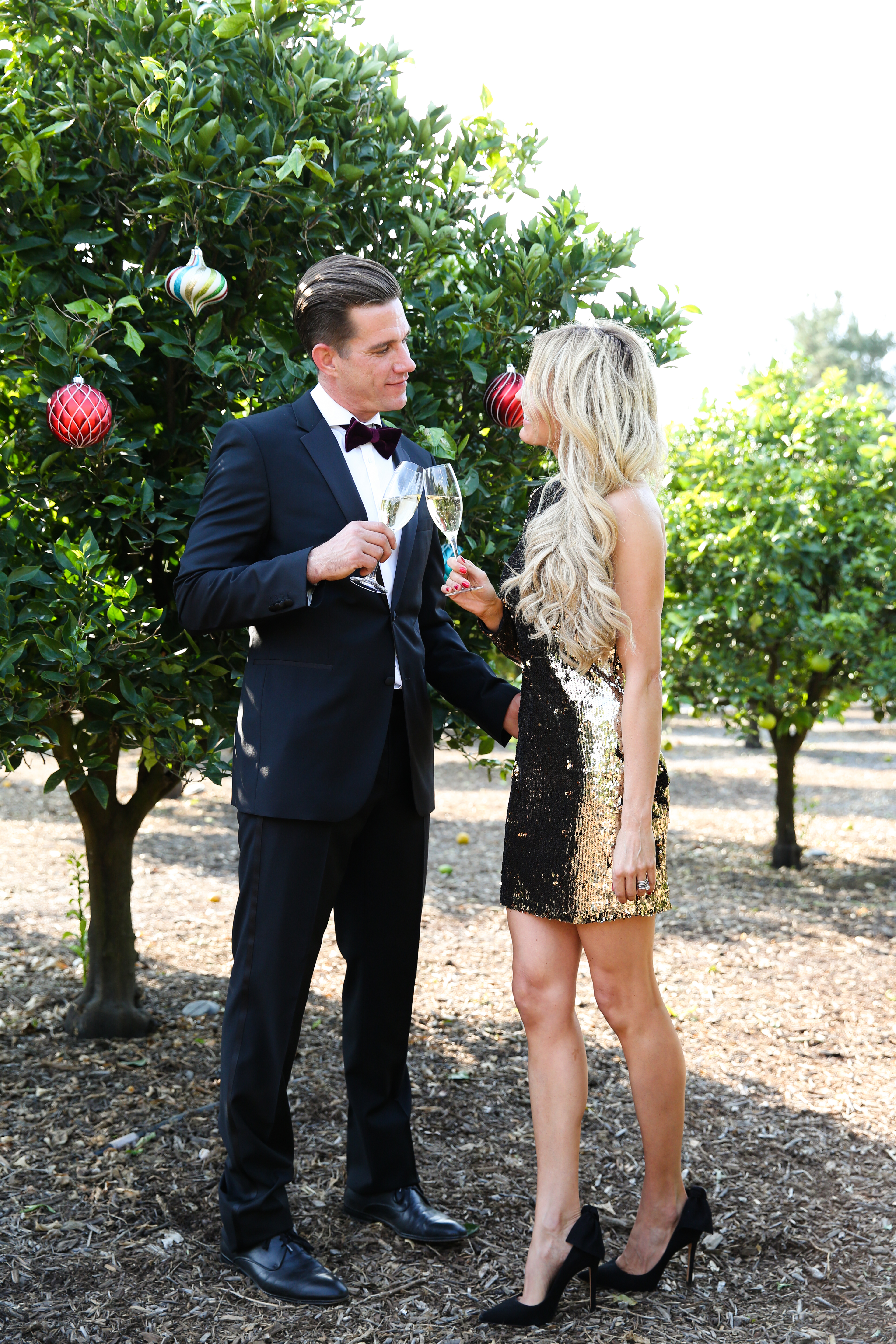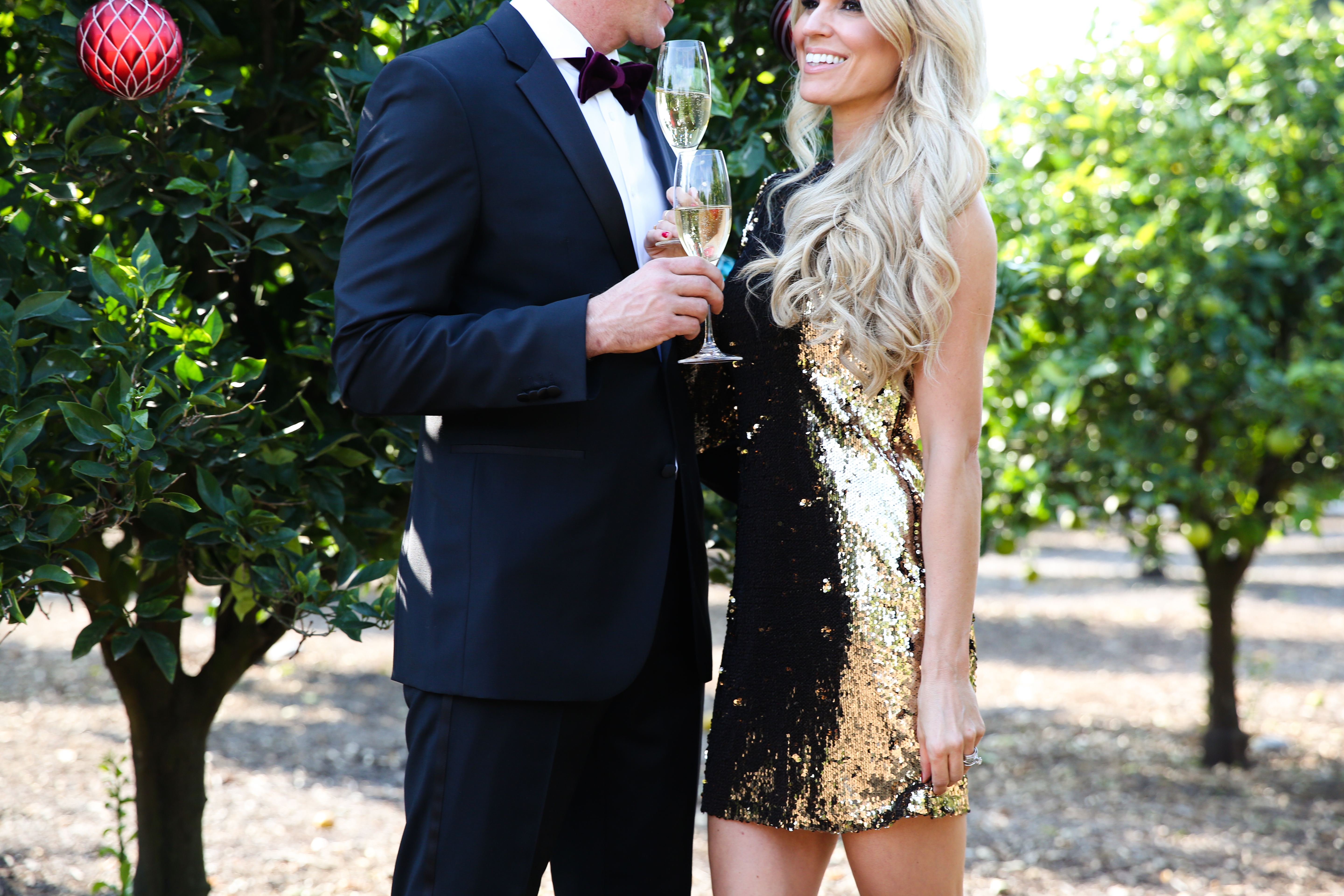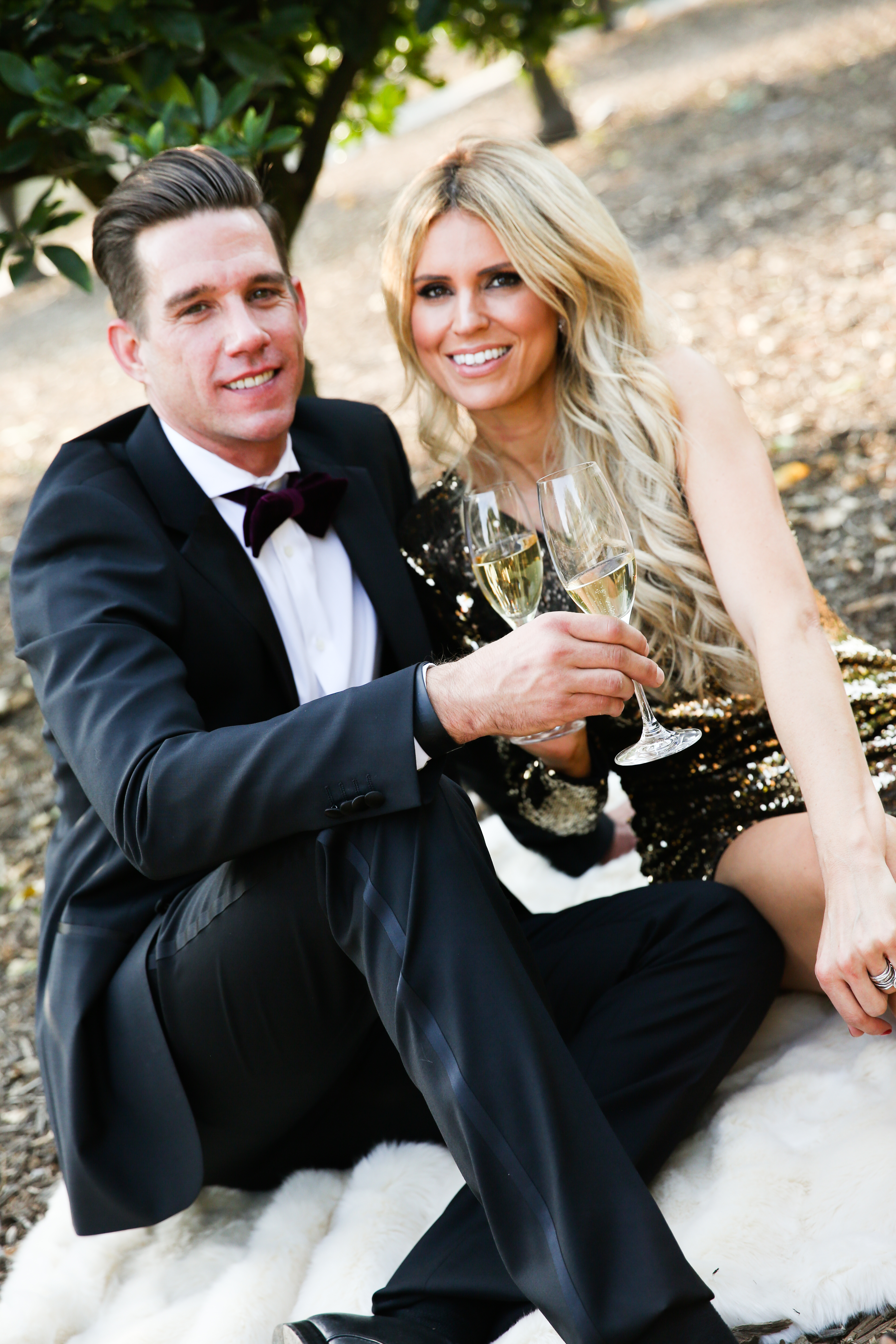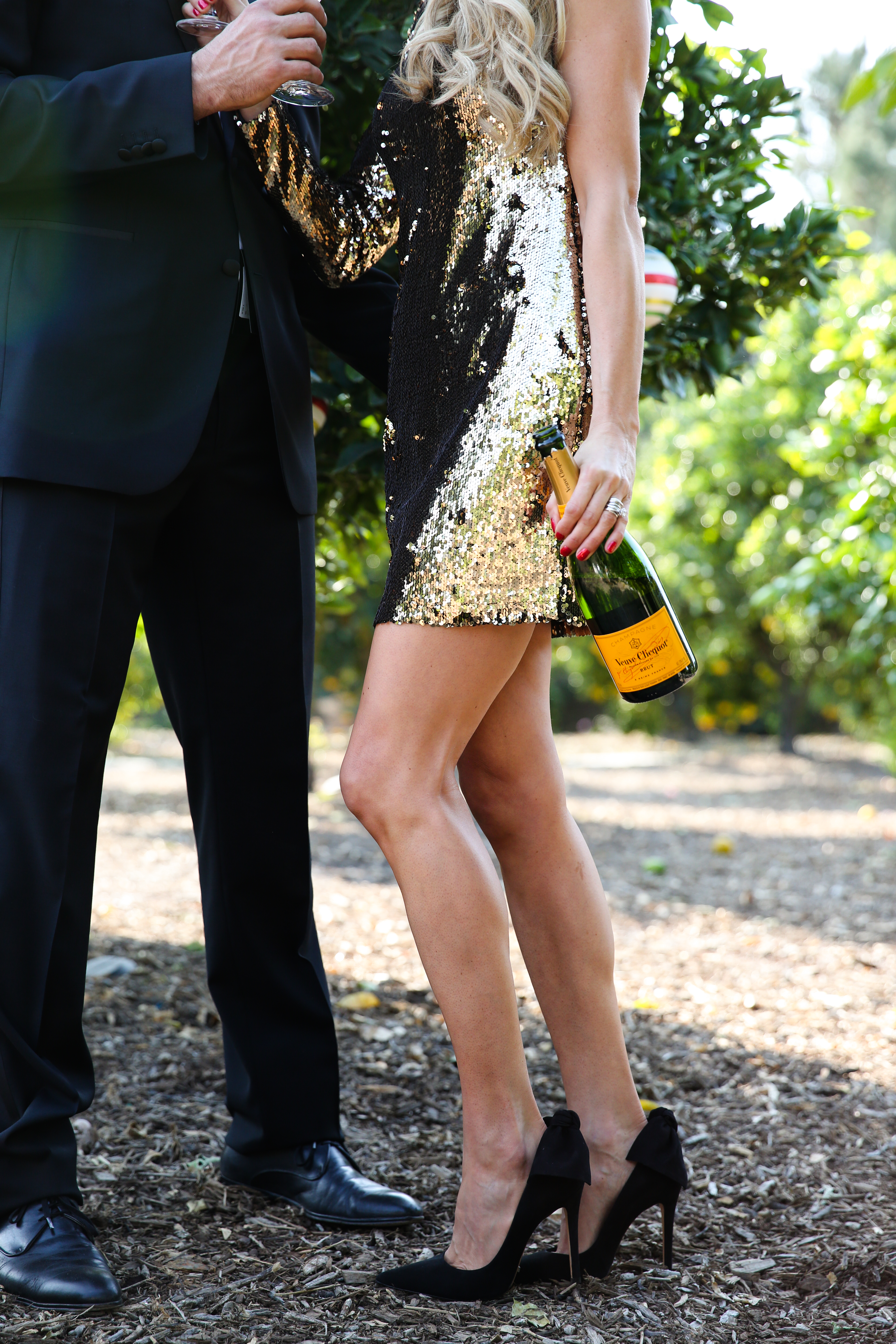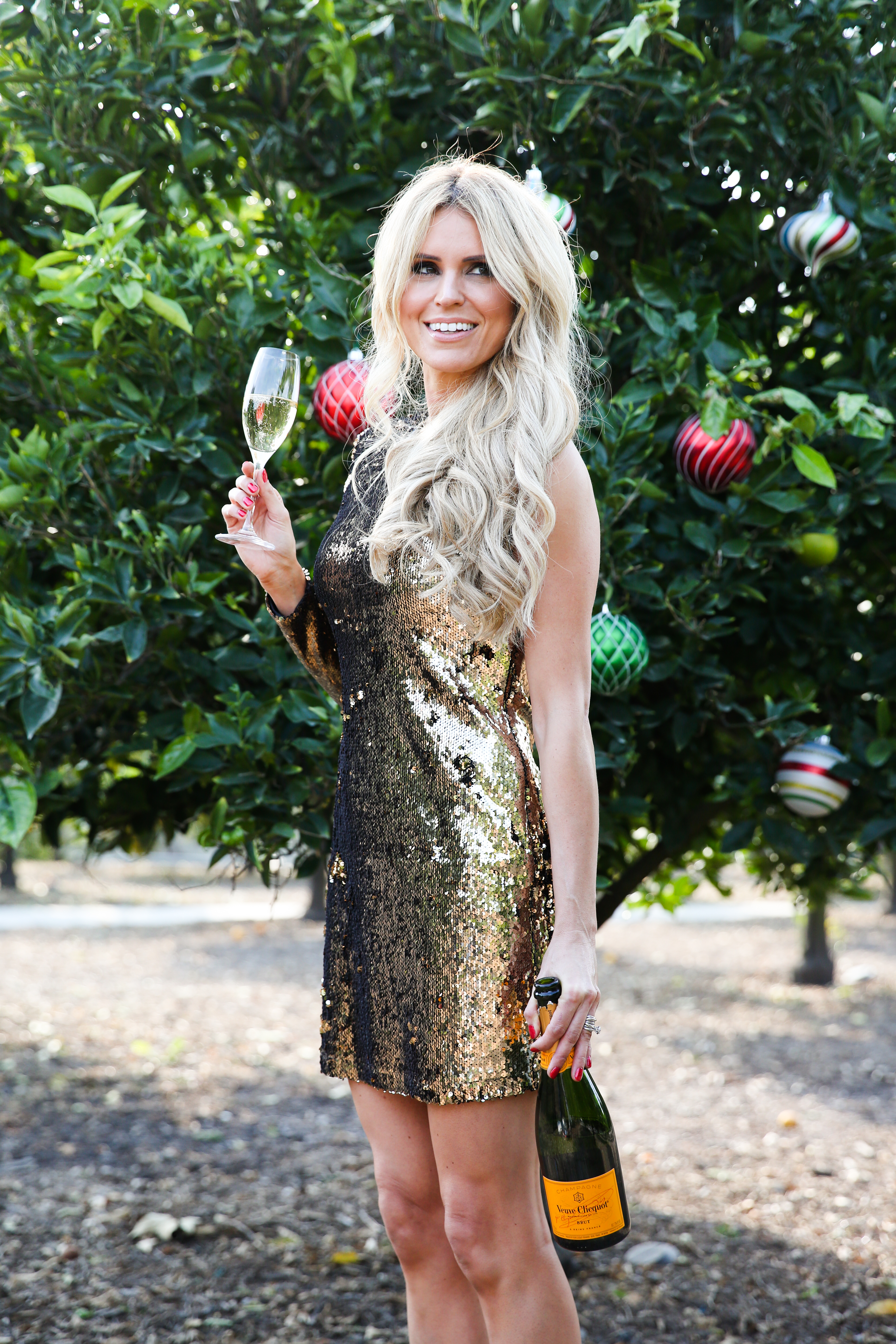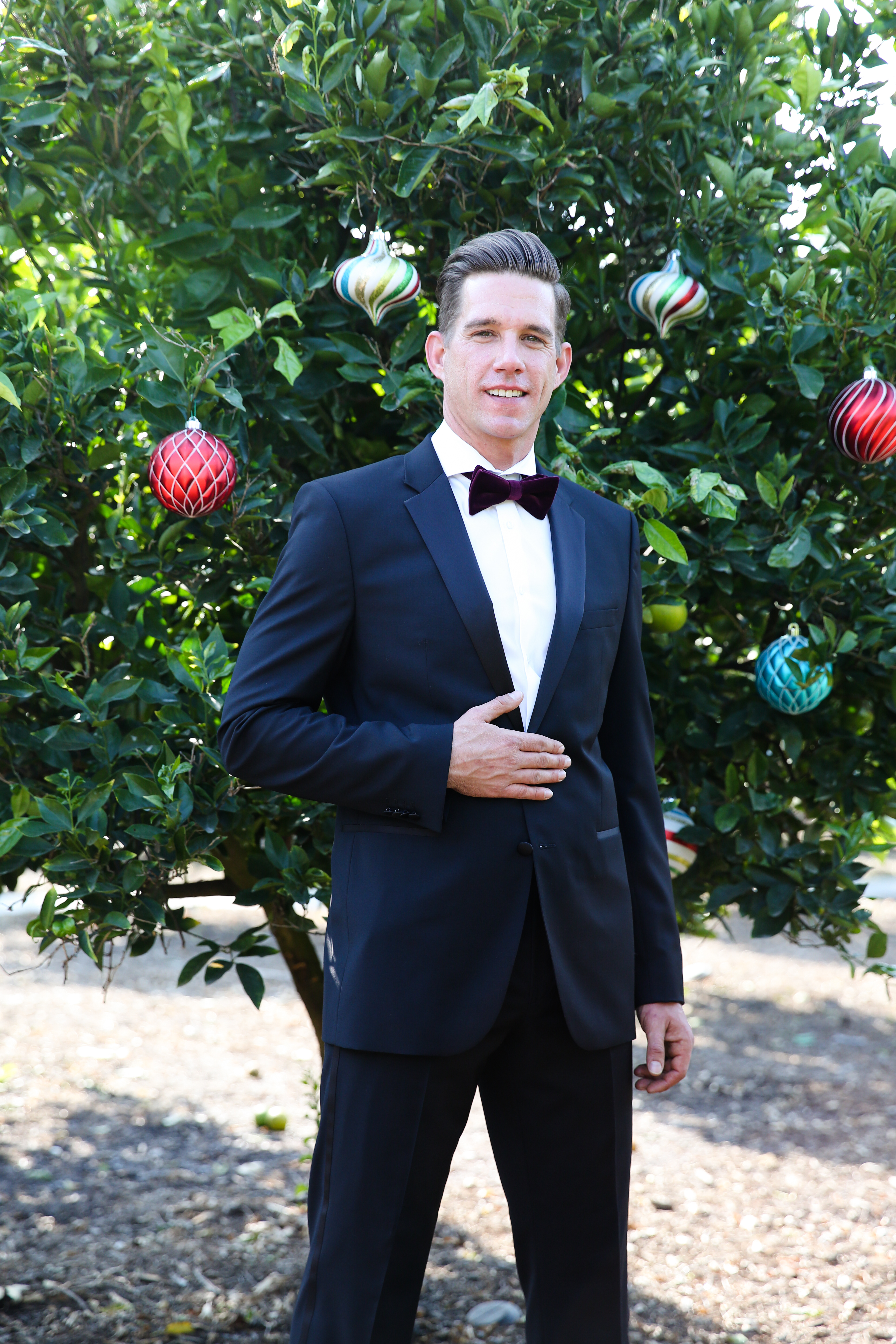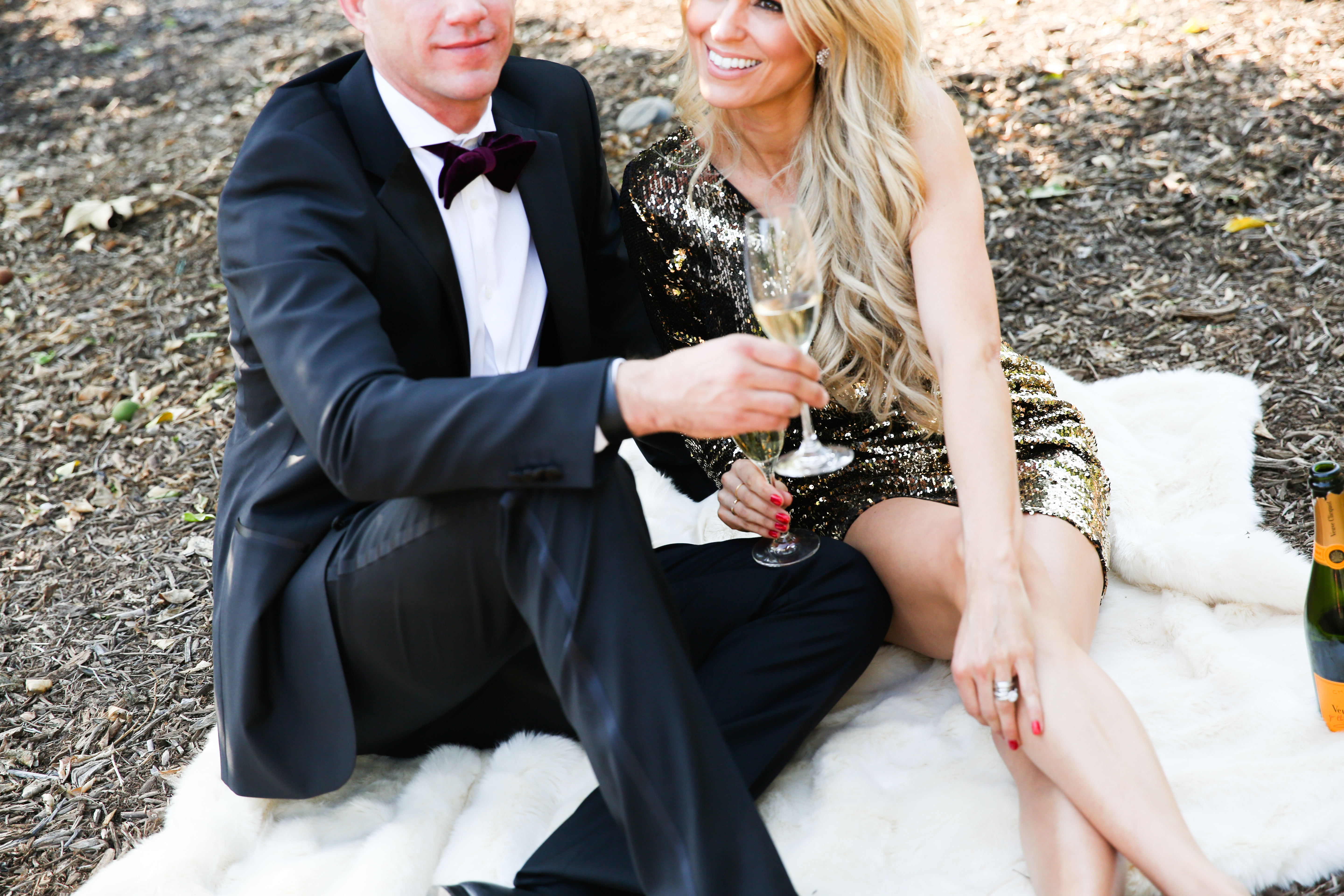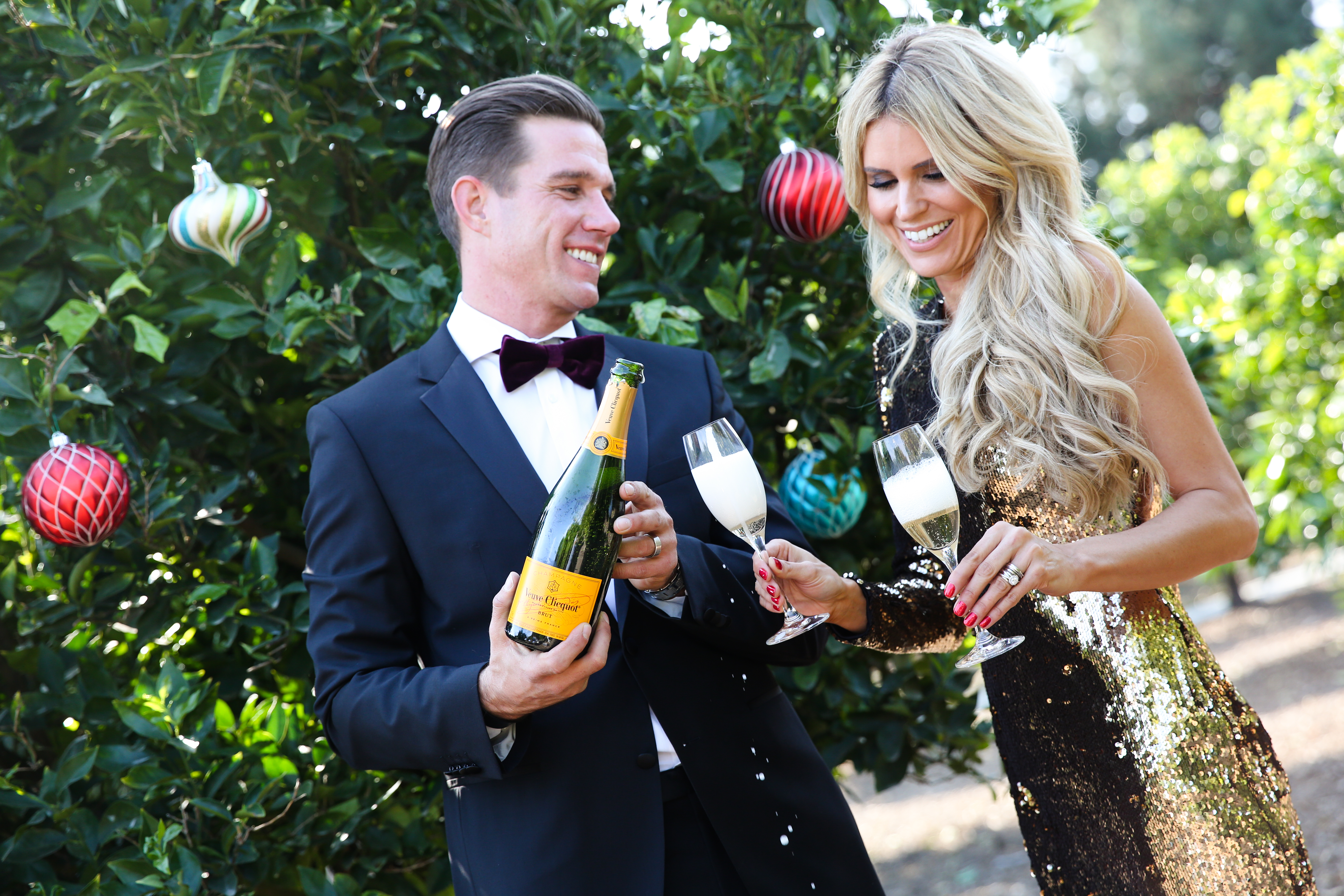 Chad's Tux: Boss The Stars/ Glamour Trim Fit Wool Tuxedo | Bow Tie: Velvet Bow Tie | My Dress: Sequin One-Shoulder Minidress (similar option that I love HERE) | Heels: Blasiana Bow Pump
That week between Christmas and New Year's is always an odd one. I never know exactly what I am supposed to be doing- working or resting and relaxing. For the moment, I am kind of shopped out. And I almost never feel that way hehe. This week has been even more strange because I caught some sort of bug and have been sick. I was smack in the middle of a huge house project where I pulled out a bunch of the kids' old toys to go through and all of the sudden had to lay down on the couch. So yeah, the pile of toys is still where I left them and it's driving me NUTS!
I am trying to rest up for New Year's Eve which is only 2 days away! We don't have any big plans but I'd like to feel good enough to wash my hair and enjoy a glass of champs.
I had so much fun dressing up Chad for this post. If you have fancy plans and your man needs a tux, I am over the moon OBSESSED with this one. I am even obsessed with the name- The Stars/ Glamour Trim Fit Tux… I mean. We completed his look with this velvet bow tie. Equally as obsessed.
There is only a small part of the year where it's not only OKAY to wear sequins but it's a MUST. So whenever I think New Year's Eve I think sequins. This dress has a one shoulder neckline, and I love the gold.
Both Chad's tux and my dress are from Nordstrom. Nordstrom was basically my second home leading up to the holidays haha. Gotta love their range of products, customer service, and return policy. There really is no competitor when it comes to Nordstrom!
And if I sound kooky in this post, I probably am since I am hopped up on cold medicine. My goal today is to get a manicure… and that's it! haha. I haven't been able to hit the gym the past few days and I think it might be a good thing since it will gear me up to make working out consistently one of my New Year's resolutions.
I have some BIG and fun things planned for Sapphire Diaries in 2018, and I am so so so excited to share them with you guys! Thank you for all the support you gave my blog in 2017. I wouldn't be able to do this thing that I love without you guys! I love you to the moon and back!
And also, I am SO looking forward to the new season of The Bachelor! It has been WAY too long. Just sayin!
Happy New Year's guys! xo
A big THANK YOU to Nordstrom for sponsoring this post! All thoughts and opinions are my own.
[photos by Vincent Elejorde. glam by Erica 10.11]