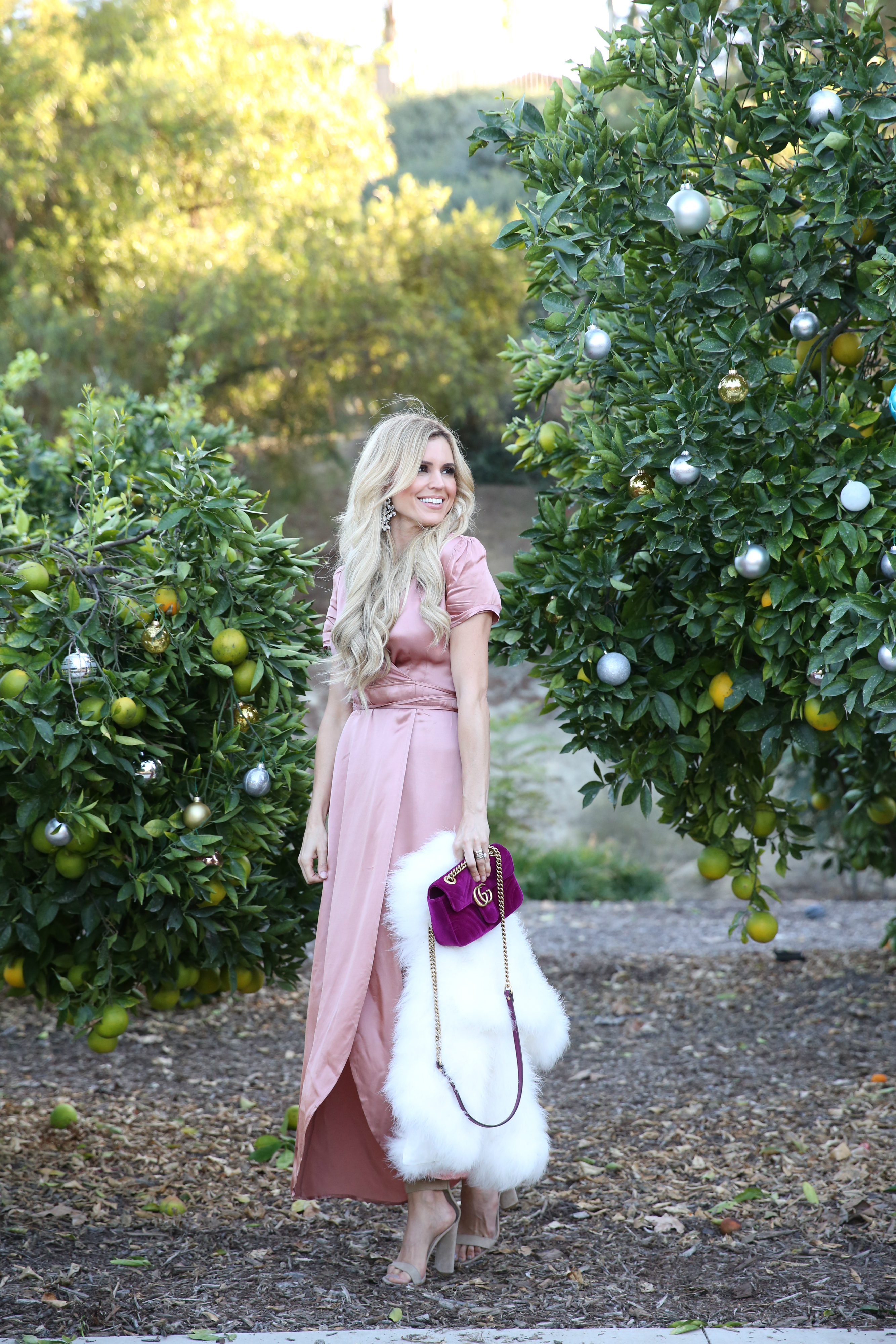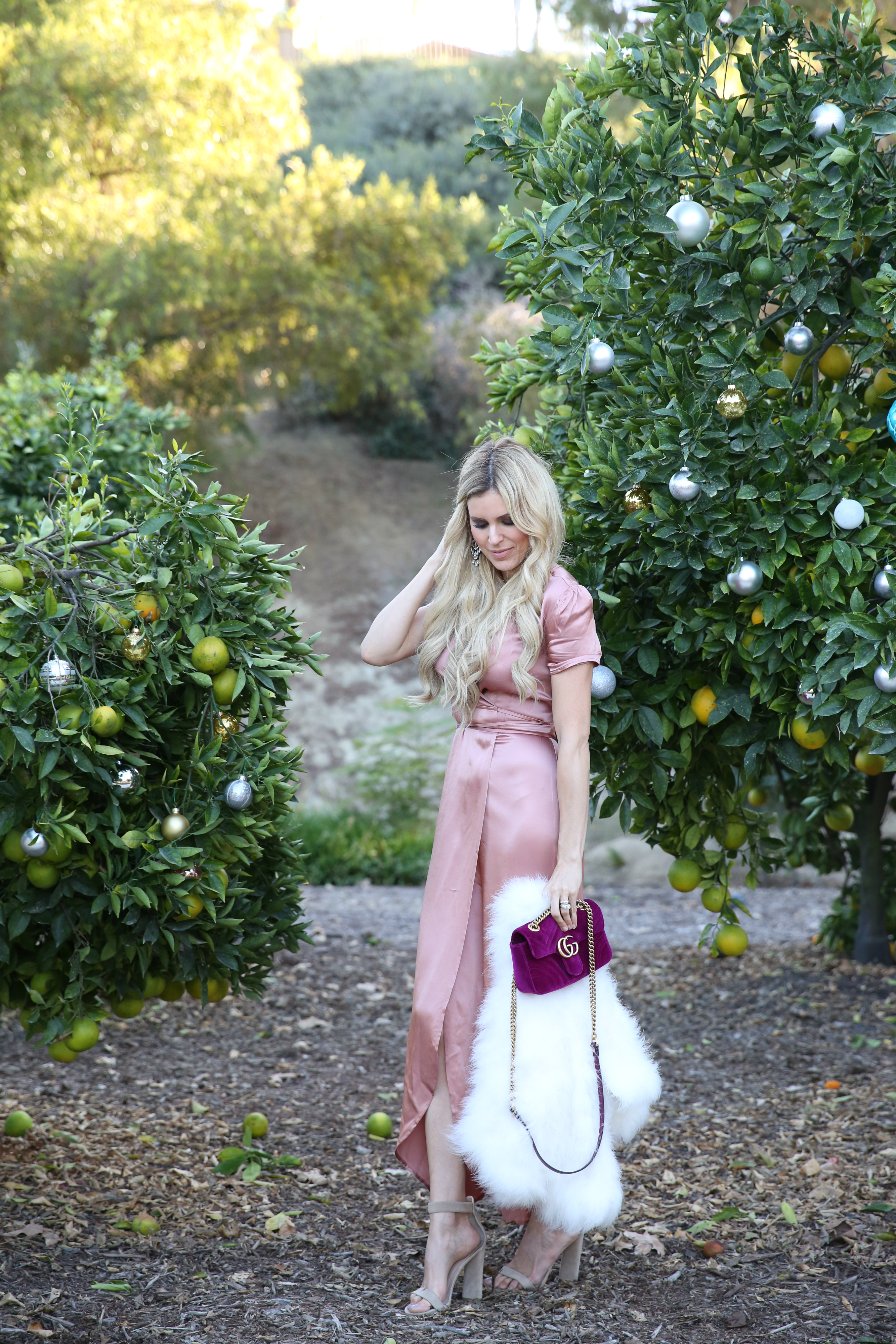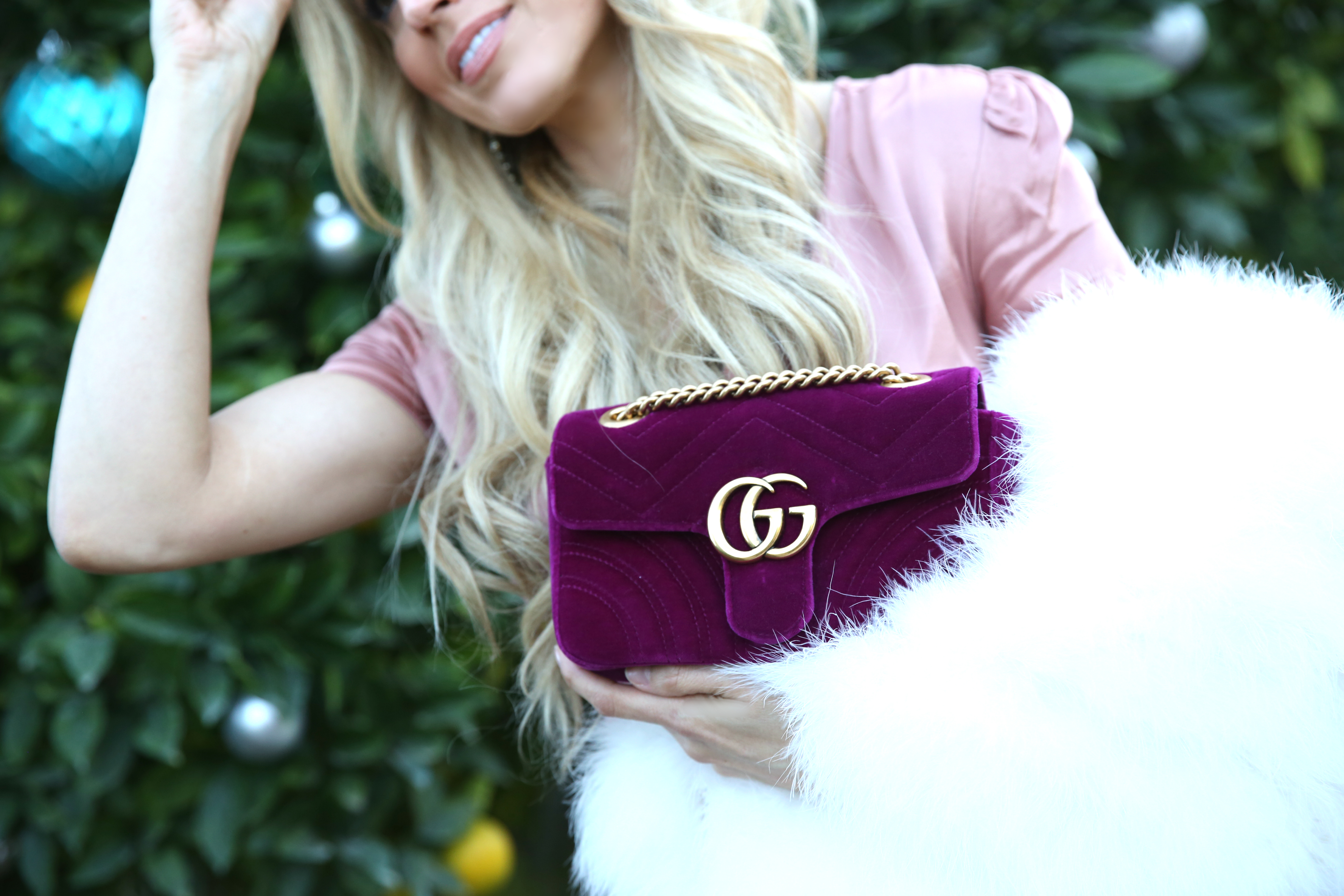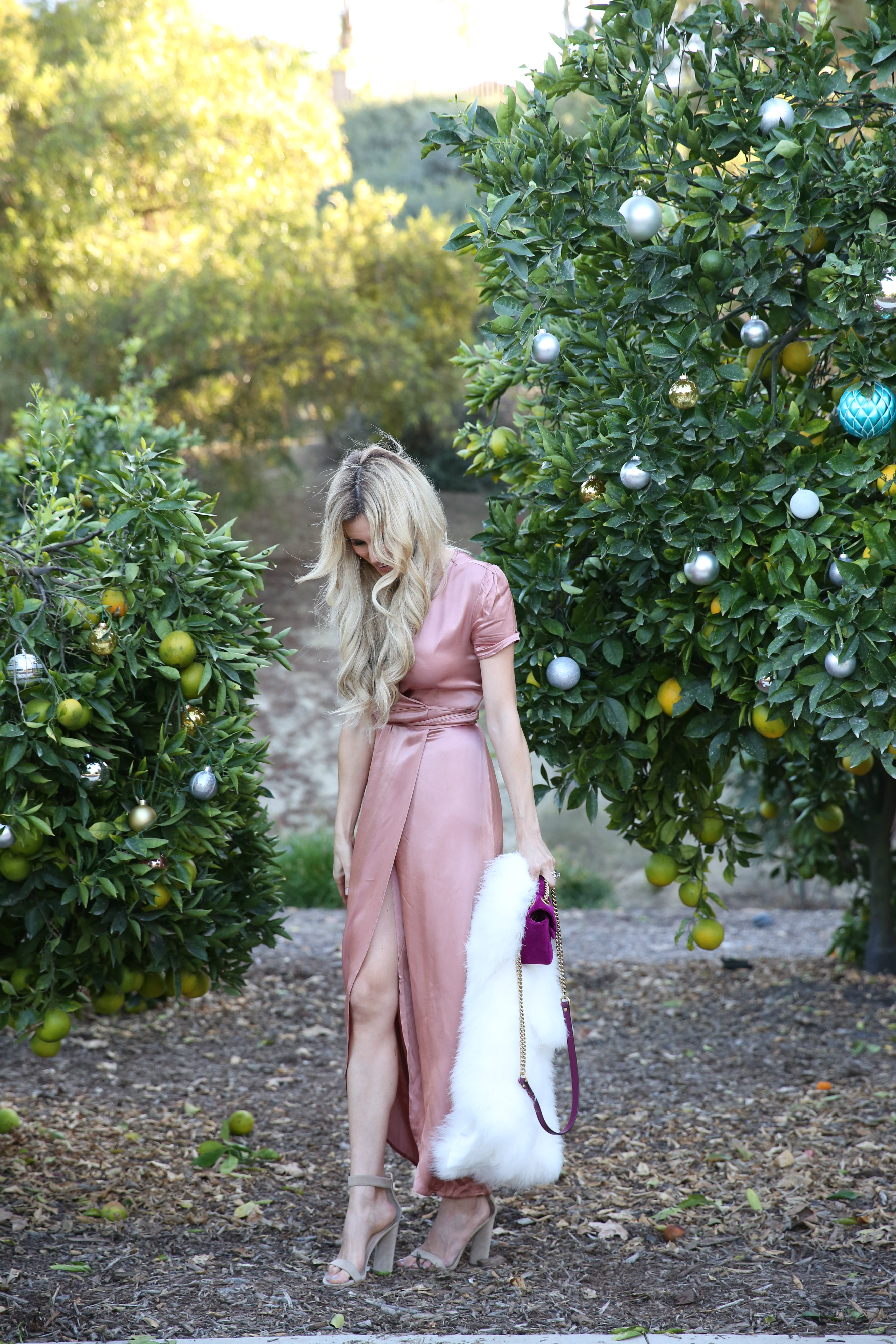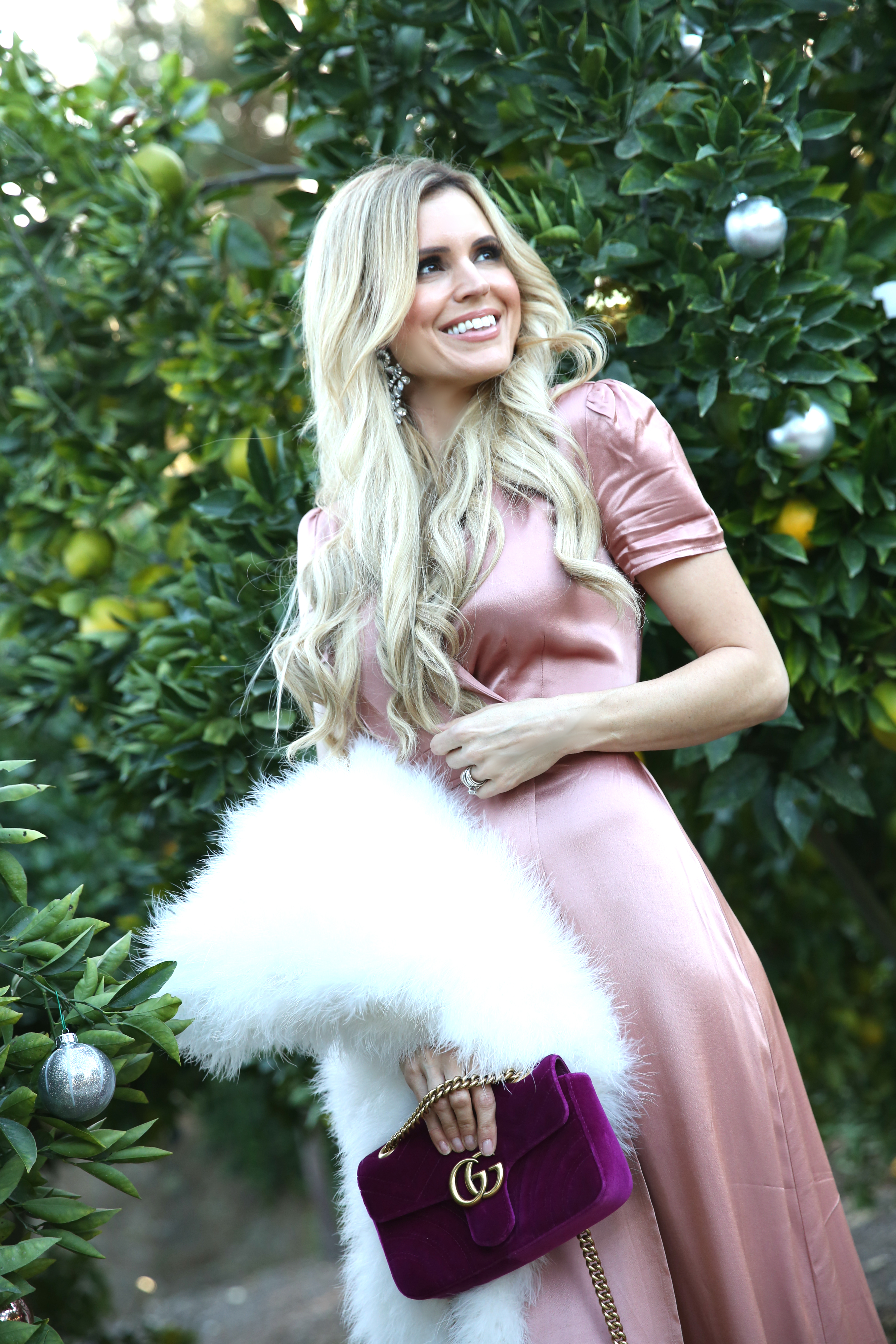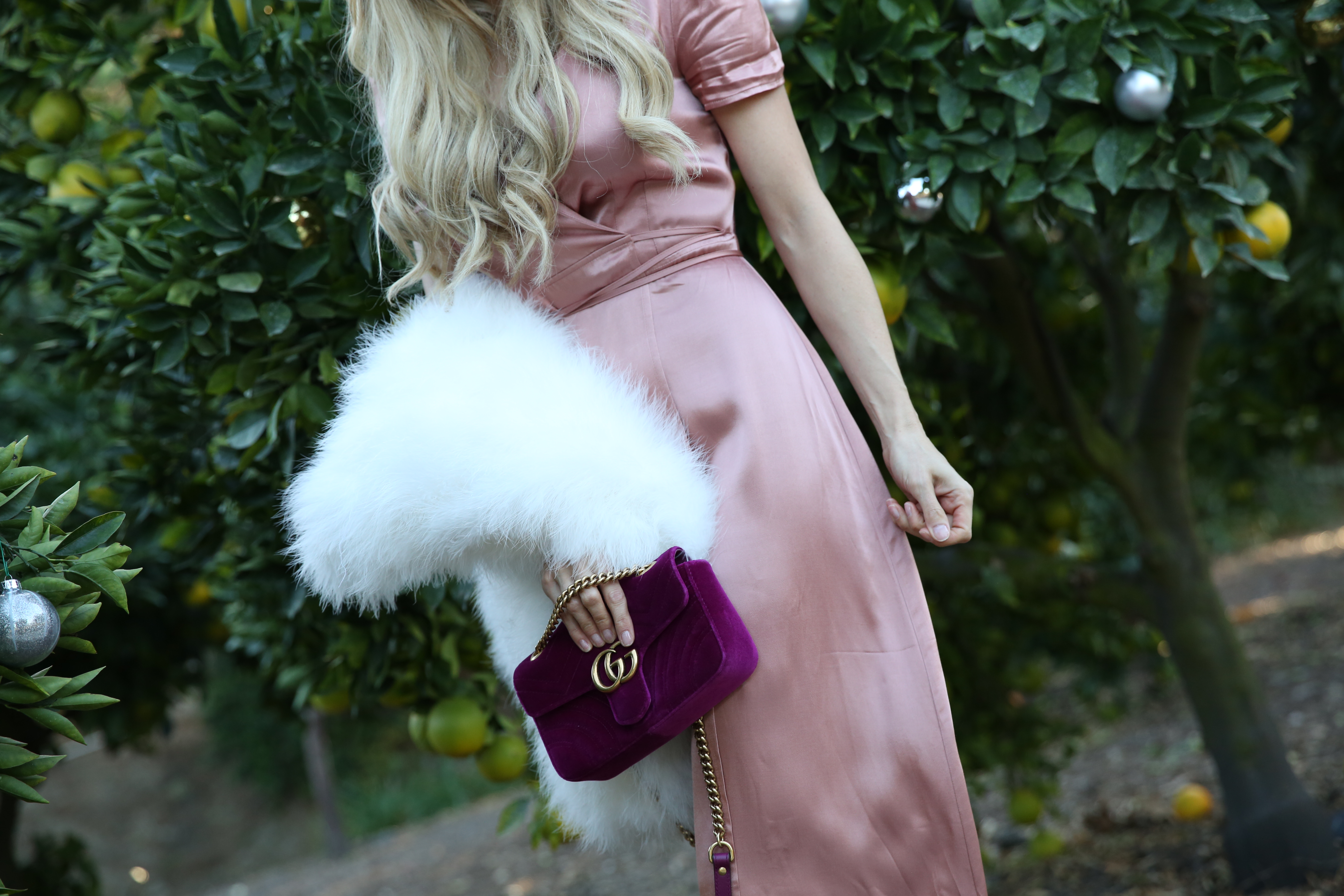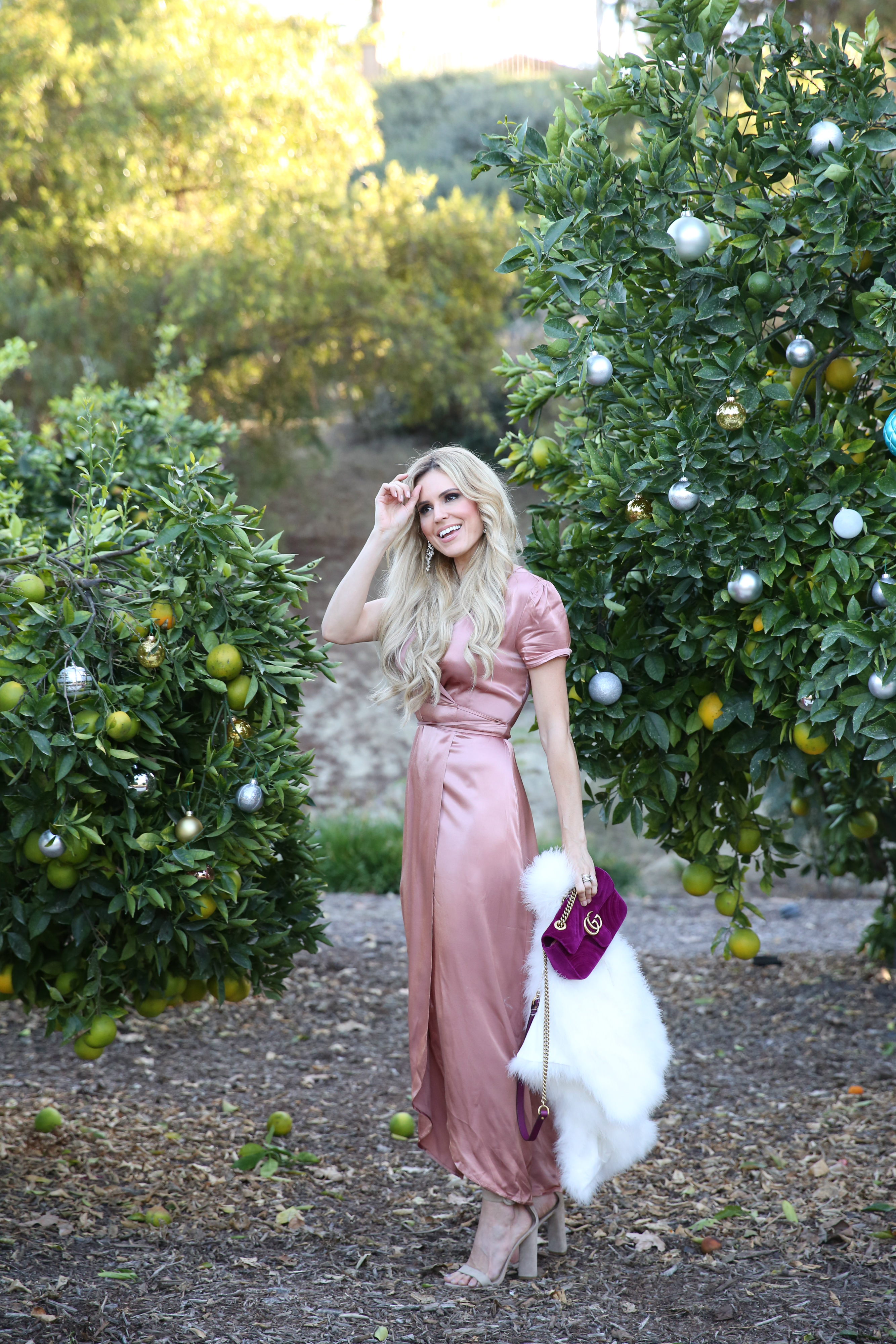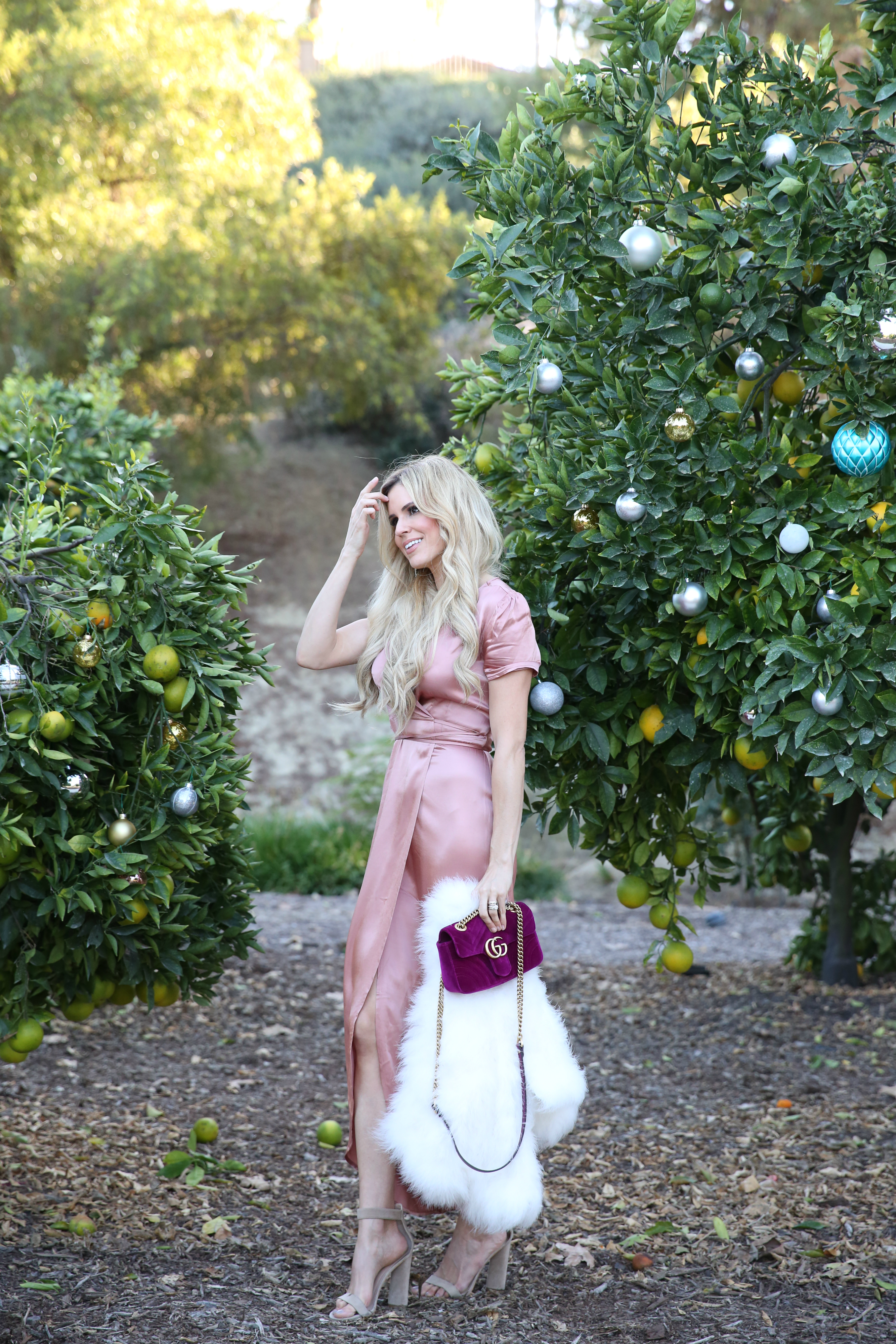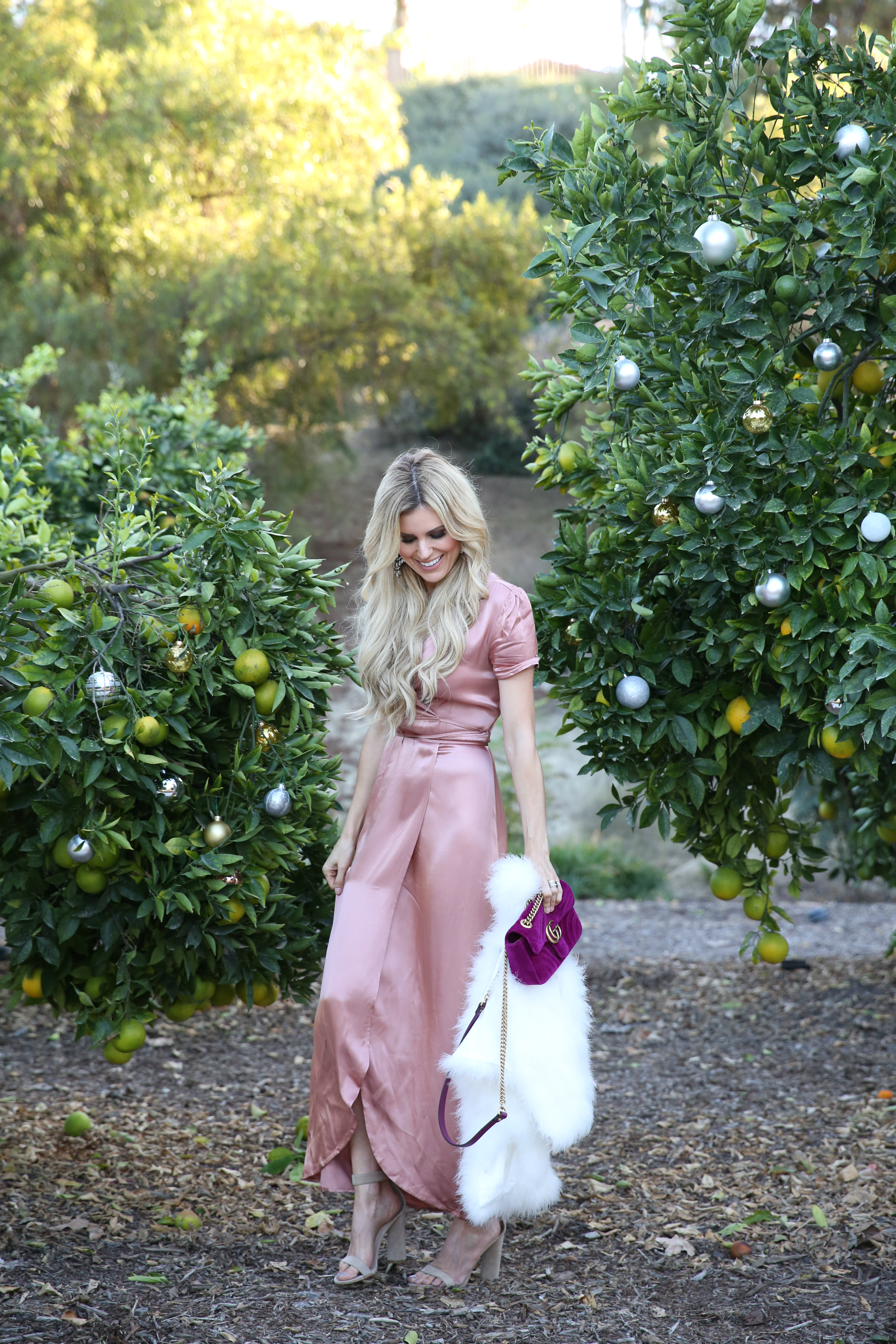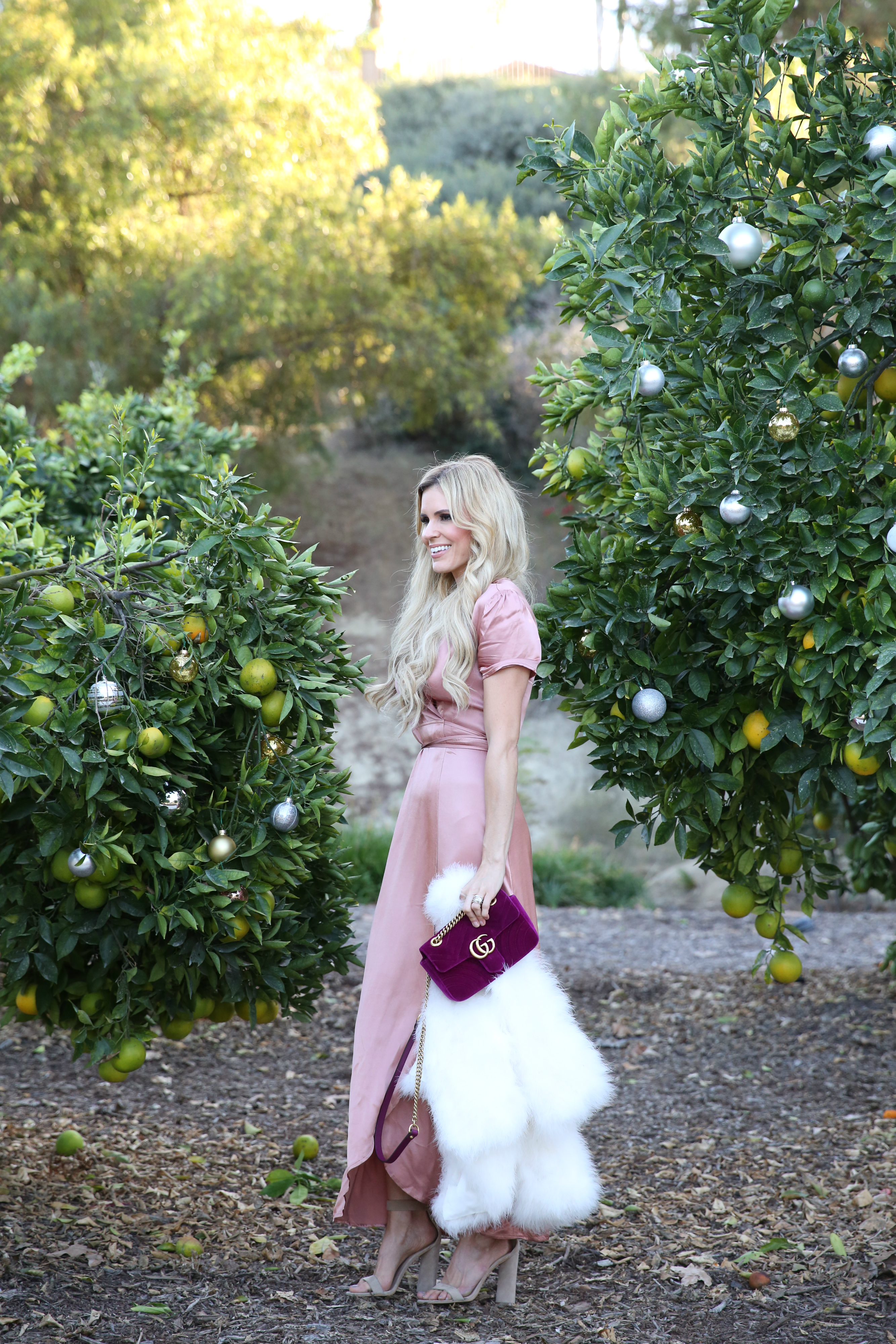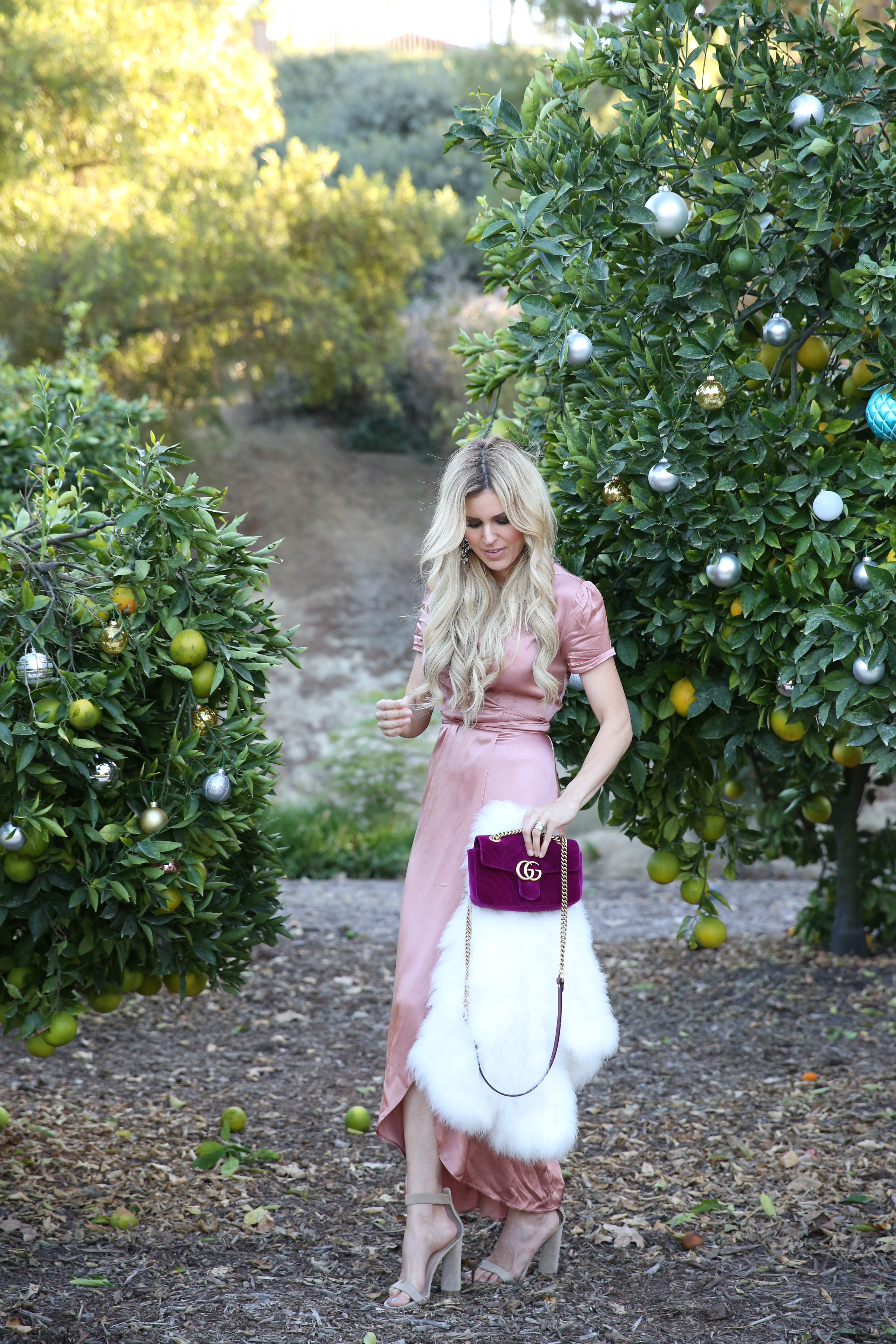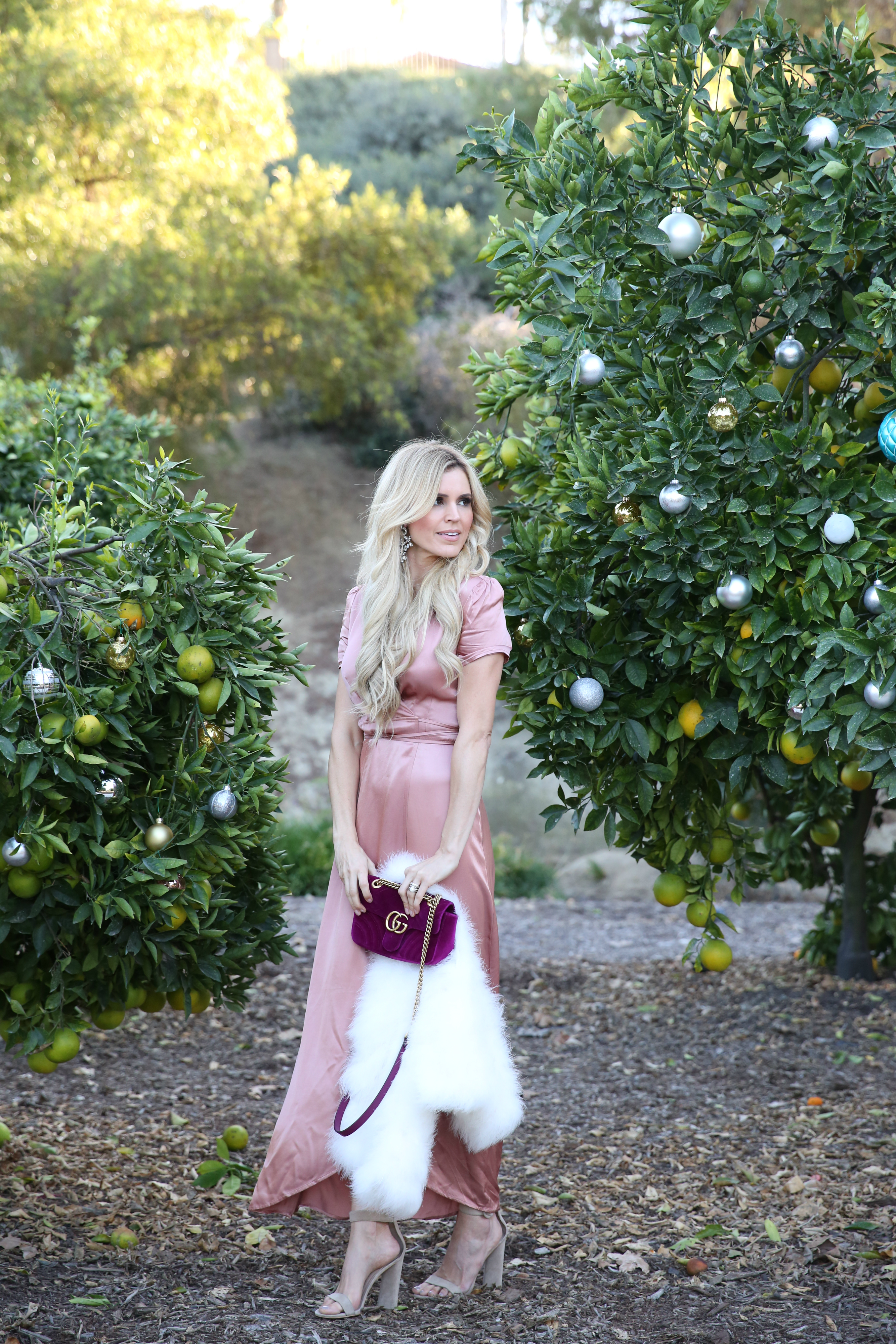 Dress: Gwyneth Wrap Maxi Dress c/o | Fur: Feather Bolero (faux options here + here) | Bag: GG Marmont 2.0 (larger size here, similar option here) | Heels: Giselle Strappy Sandal | Earrings: Symphony Crystal Statement Earrings
I spent the whole weekend decorating the house for Christmas, and guess what… I'm still not done! lol Lucky for me I enjoy the whole decorating process so maybe that's why I am dragging it out bit. I also get a little over the top trying to clean and organize everything exactly the way I want it before setting out the decorations.
You might recognize this setting from my last post, which if you missed you can catch it here! I am counting down the days to Christmas on Instagram with #25DressesTilChristmas so make sure you are following along. These photos were taken at a small orange grove in my neighborhood which we decorated with Christmas ornaments. I love taking photos at this grove because it has the most magical lighting + it's fitting since I live in Orange County. 🙂
Today's blog post is in collaboration with Nordstrom, and I'm sharing my favorite velvet designer pieces. The velvet trend is going strong and it's a beautiful texture for the holidays. Another bonus is that velvet material is usually better priced than leather or suede.
This Gucci crossbody is my favorite bag. It pops up on Nordstrom and then I notice it is sold out almost immediately so if you want it you have to be quick. It also comes in a medium size (I am carrying the mini which isn't that mini) and this similar option is in stock. This bag is a go-to for many of my holiday outfits, and the color goes with more than you might think. I am really digging this blush pink + burgundy color combo.
Nordstrom carries the designer brands I love. It is my first stop when looking to purchase a designer piece. It's a great time of year to treat yourself or put one of these fabulous designer pieces on your wish list. In the long run, it is an investment because these pieces typically hold their value and they're items you can use again and again, year after year instead of those affordable pieces which you cycle through more quickly.
Thanks for stopping by and wishing you a fantastic week! xo
Shop more of my favorite designer velvet picks here:
Thank you Nordstrom for sponsoring this post! All thoughts and opinions are my own.
Photos by Vincent Elejorde.