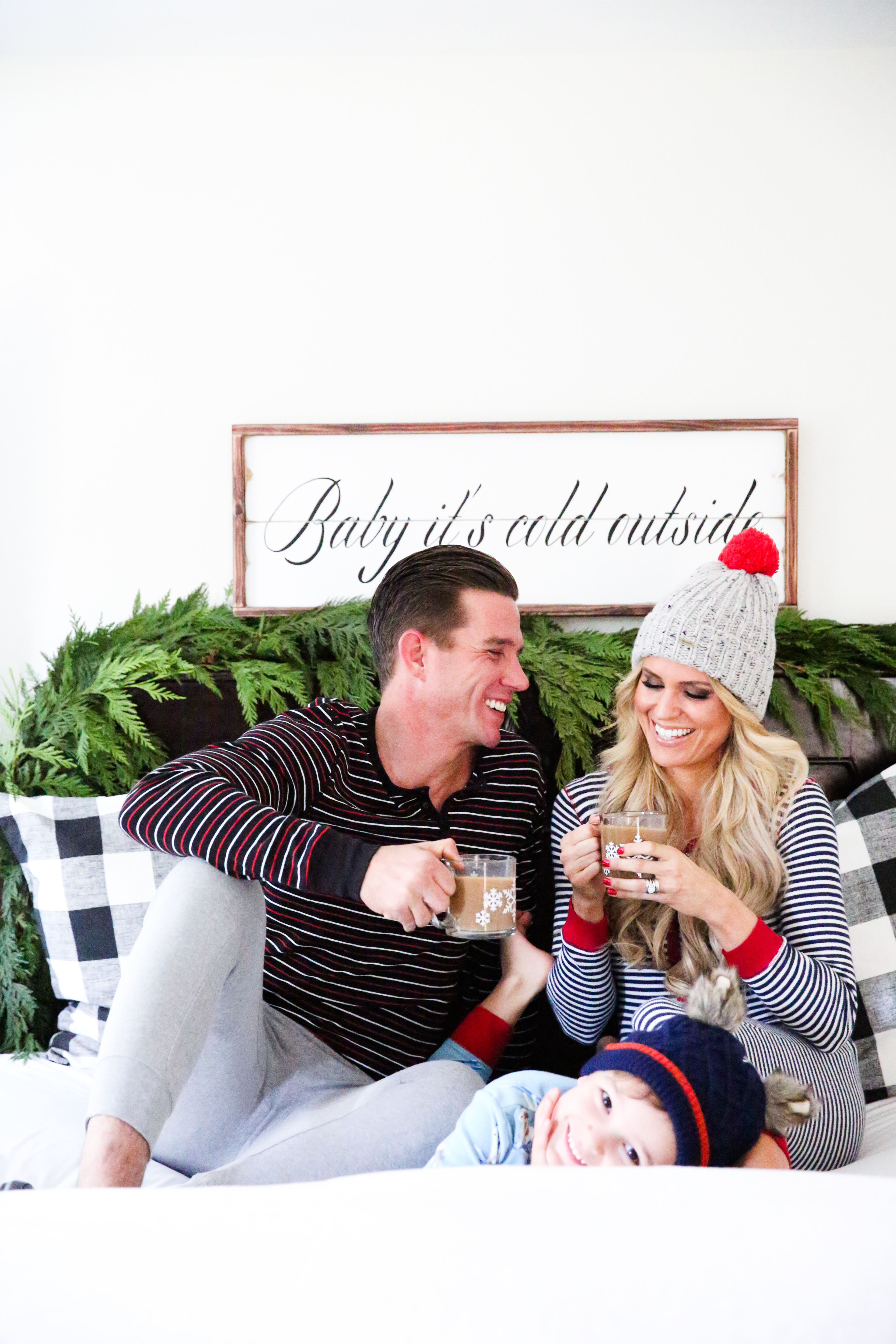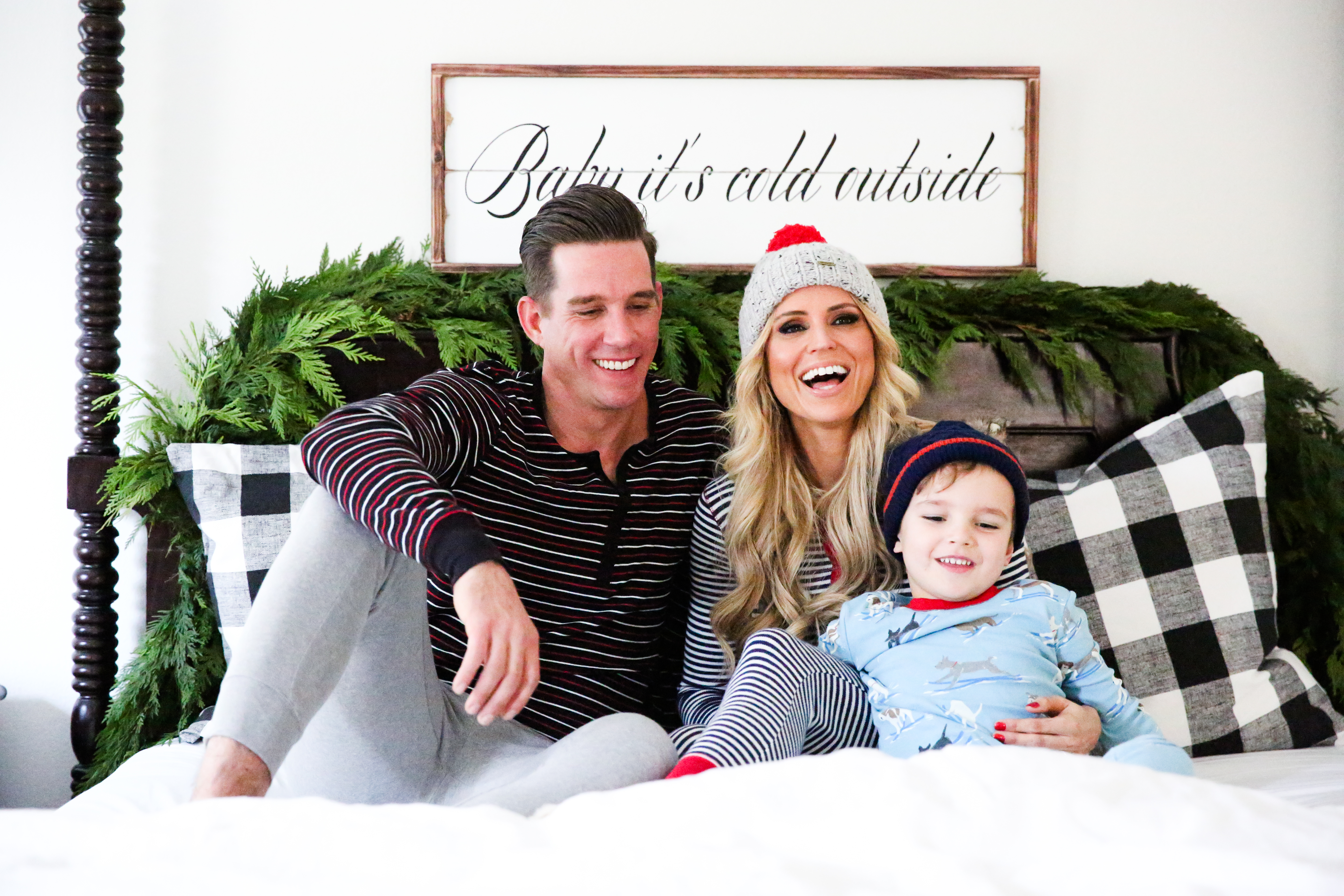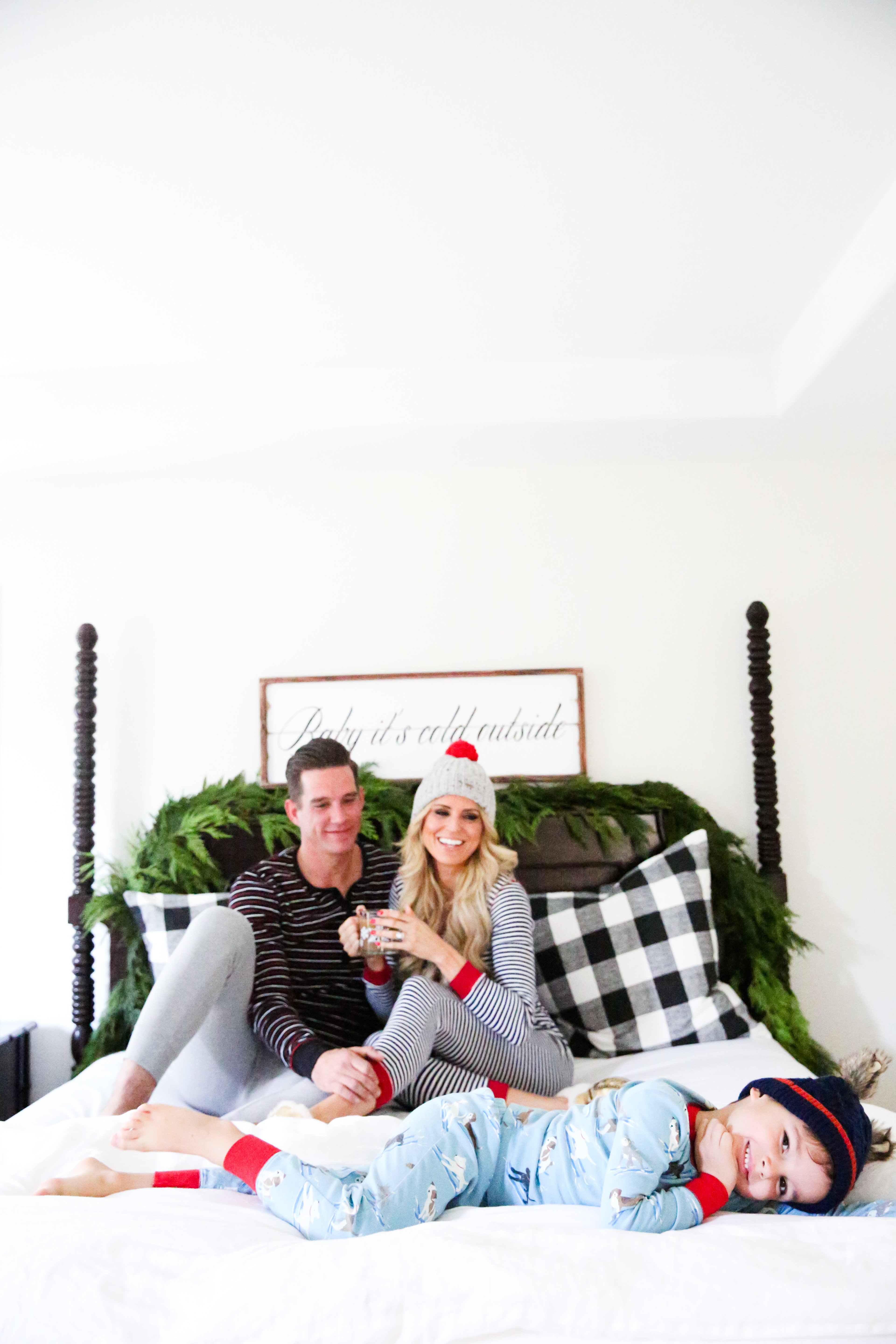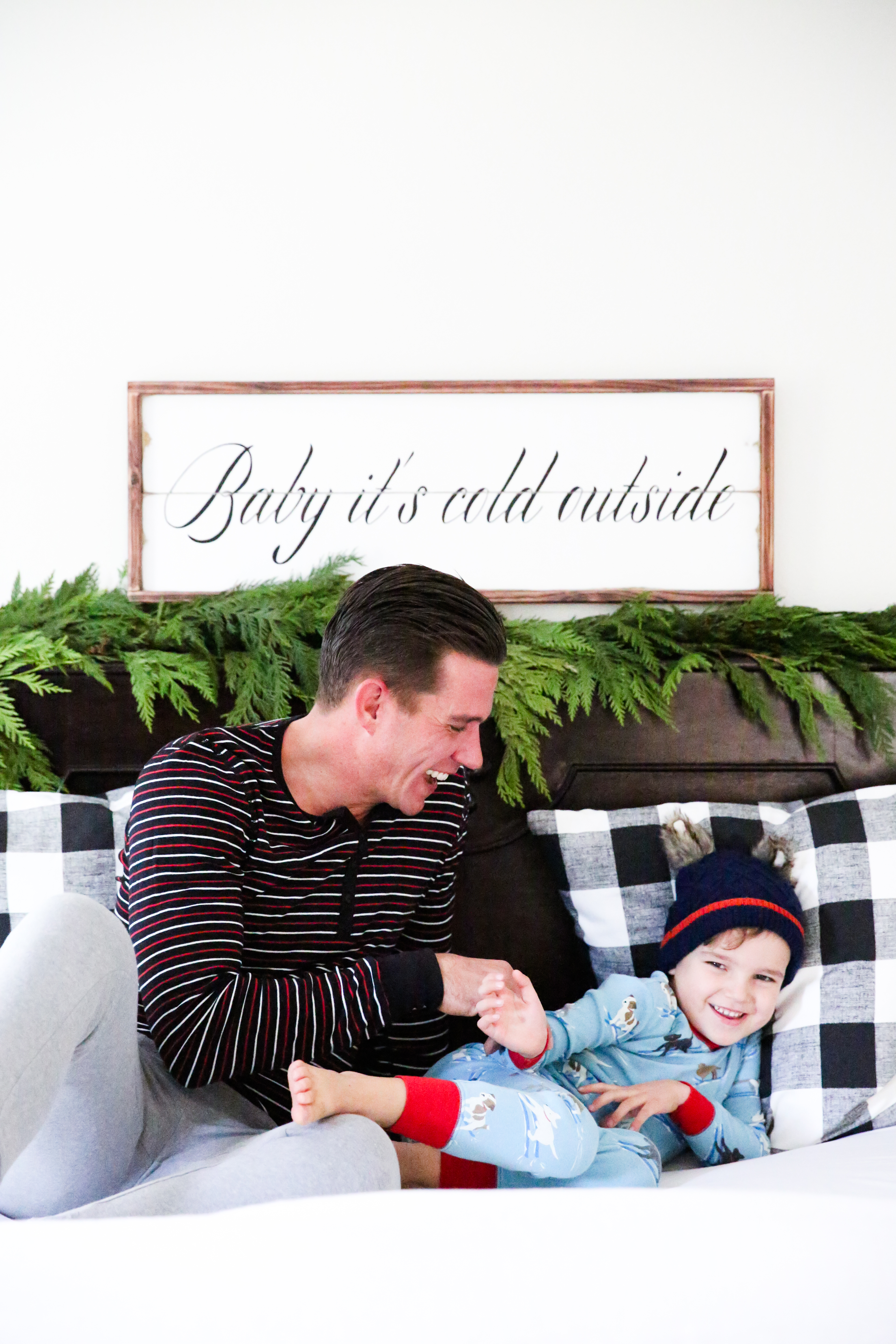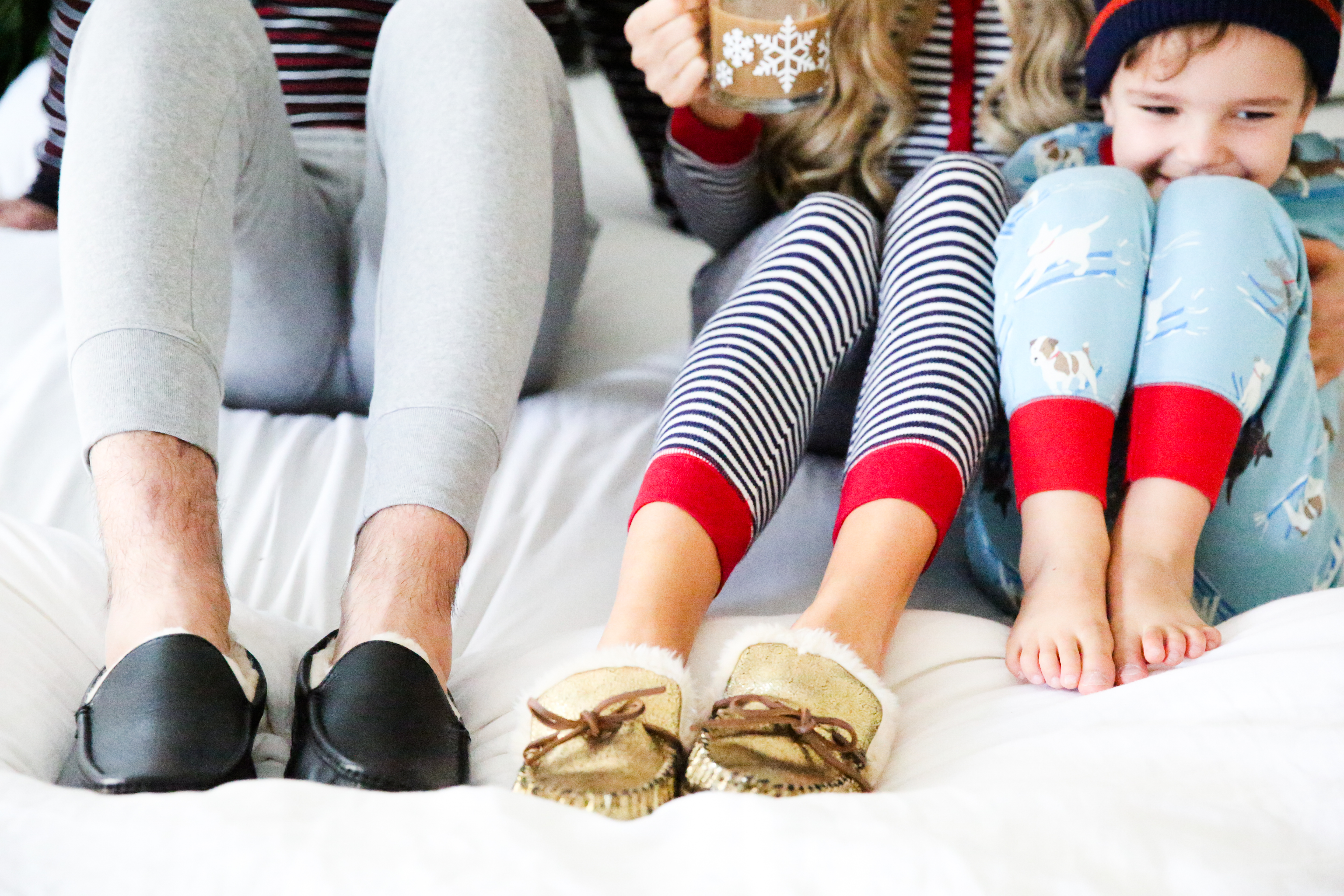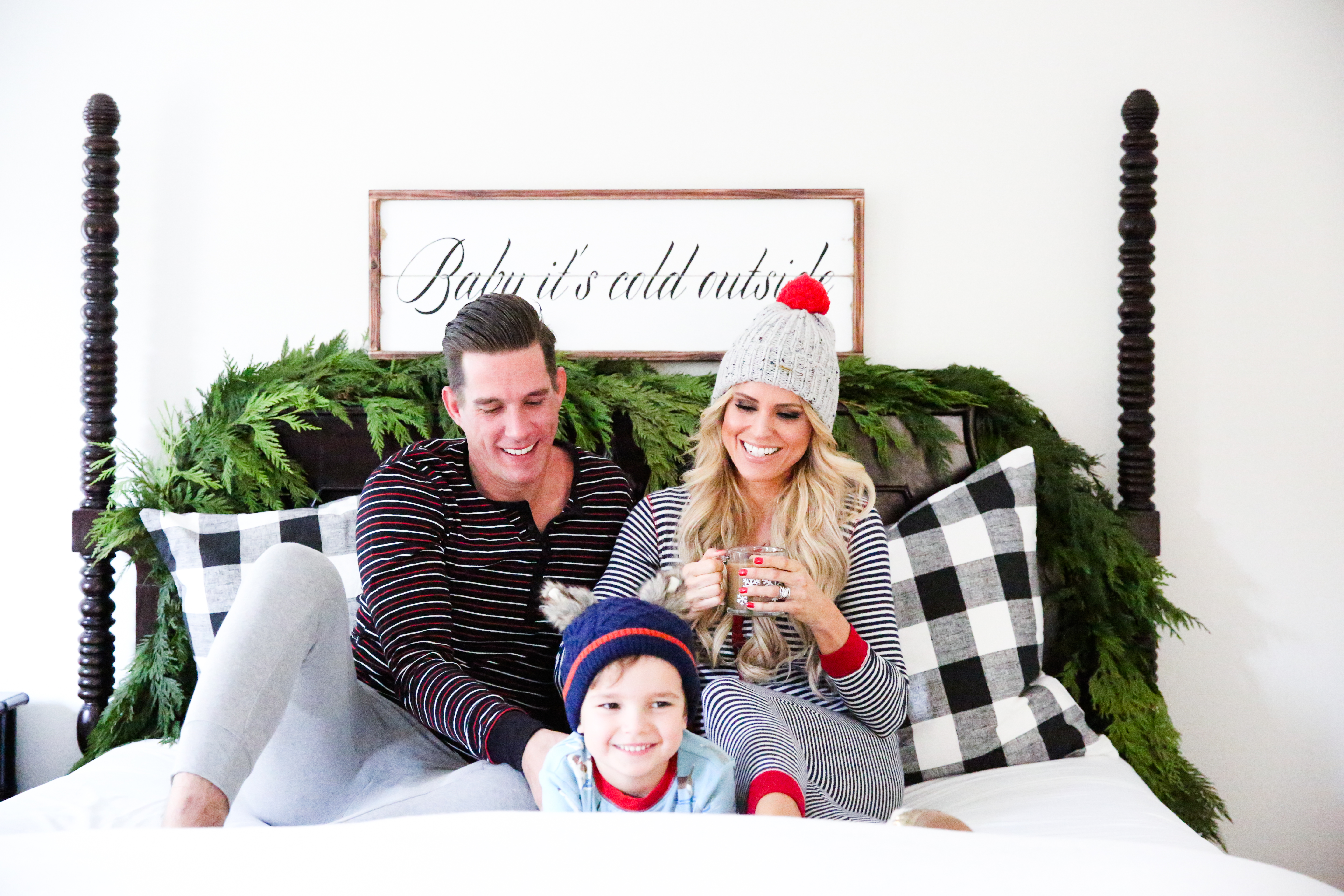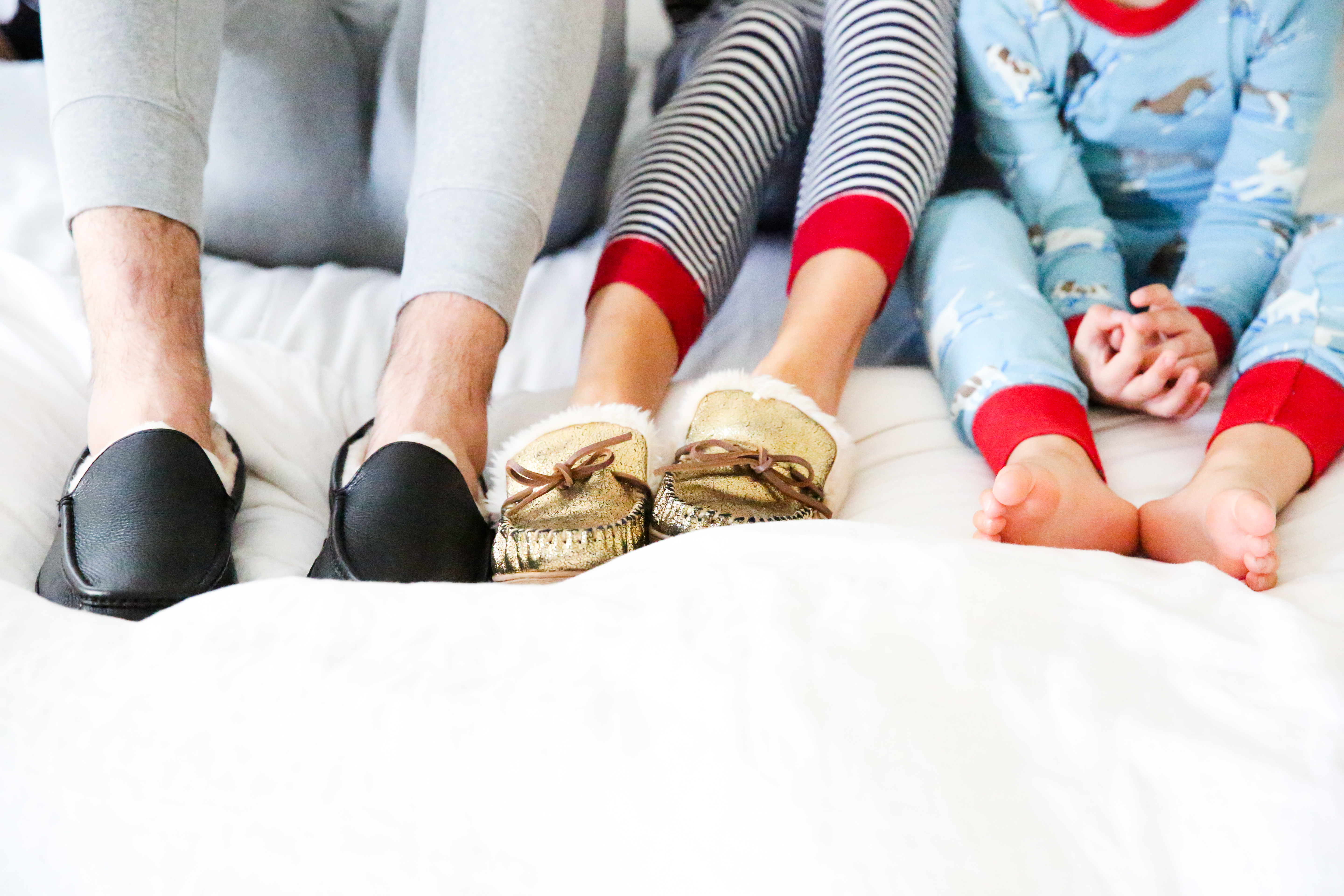 Chad's: Tee: Cotton Henley | Joggers: Brushed Jersey Cotton Blend Jogger Pants | Slippers: Ascot Leather Slipper / My: Onesie: Thermal One-Piece Pajamas (also bought the snowflake print, can't wait to wear!) | Beanie: Ribbed PomPom Beanie | Slippers: | Max's: Pajamas: Cozy Two Piece Fitted Pajamas
Just finished a marathon gift wrapping session, and I can't believe it but I am kinda/almost/sorta done. And it feels SO GOOD! There are still a few days to order online + get your gift shipped by Christmas. And if you need some last minute gift ideas for the man in your life I have you covered!
My husband doesn't really like to shop, but he appreciates having nice things. If I keep my gifts for him pretty basic- pajamas, sweaters, a new wallet, etc. he REALLY likes it because these are things he won't get for himself. I hate to generalize men, BUT this is the case for a lot of them.
I spent some time going through the men's selection at Nordstrom, and these are all my top picks. And they *might* include a few things I got for my own husband. Nordstrom is forever my go-to when it comes to buying gifts for Chad. They carry our favorite men's brands, all in one store, and it just makes life easy. And ever since becoming a mom, I need easy. 🙂
Rounding up all my favorite men's gift ideas from Nordstrom below. And if you want the opinion coming from a man, Chad said his top 3 are this lightweight hoodie, these headphones, and this cologne.
This cologne is my all-time favorite men's fragrance. It smells like the cologne at Abercrombie but stepped up a notch. It is amazing, and trust me when I say both you and your man will LOVE it. If you need one last gift for him, this cologne is a no brainer.
Thanks for stopping by! xo
Photos by Vincent Elejorde.
Thank you Nordstrom for sponsoring this post. All thoughts and opinions are my own.