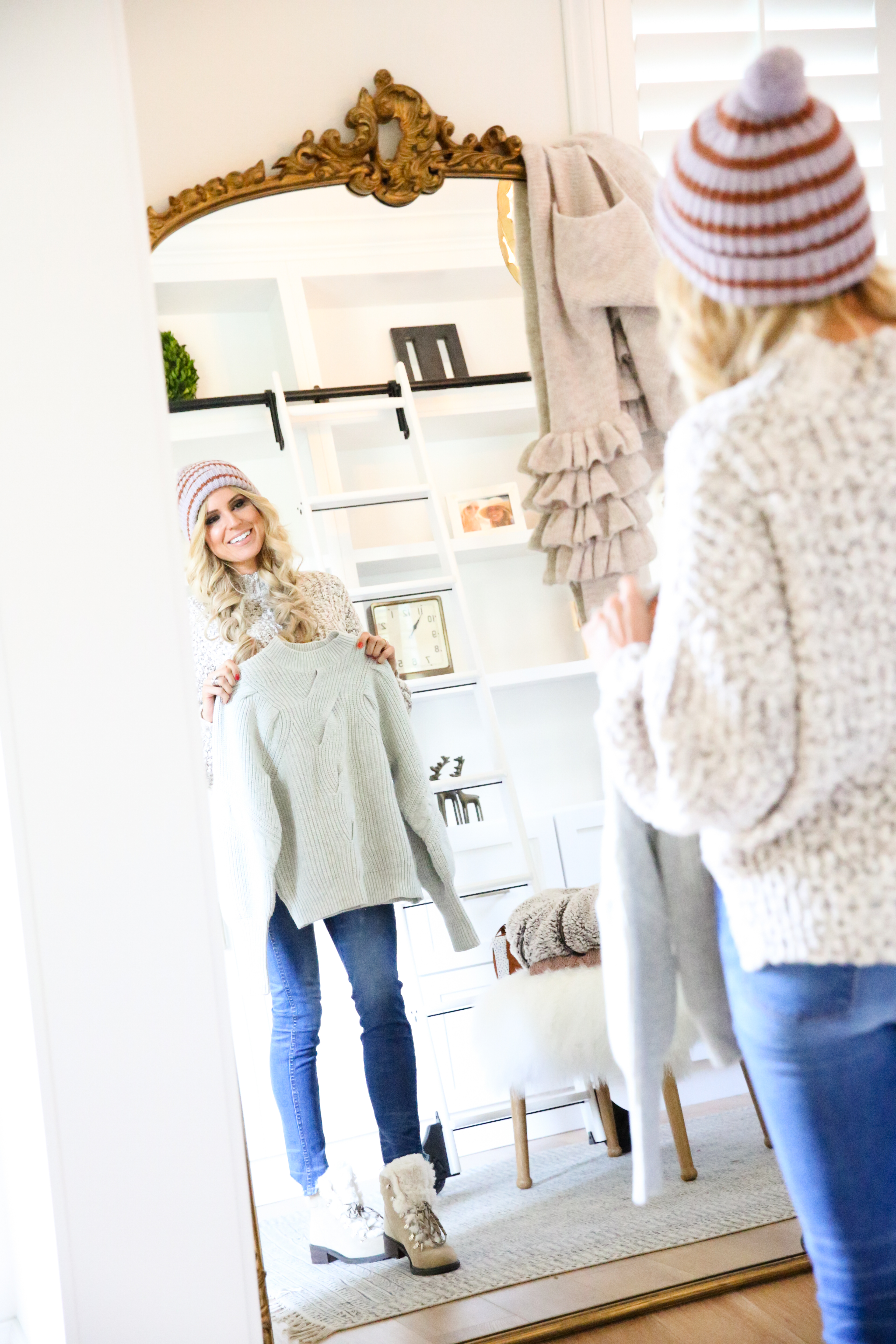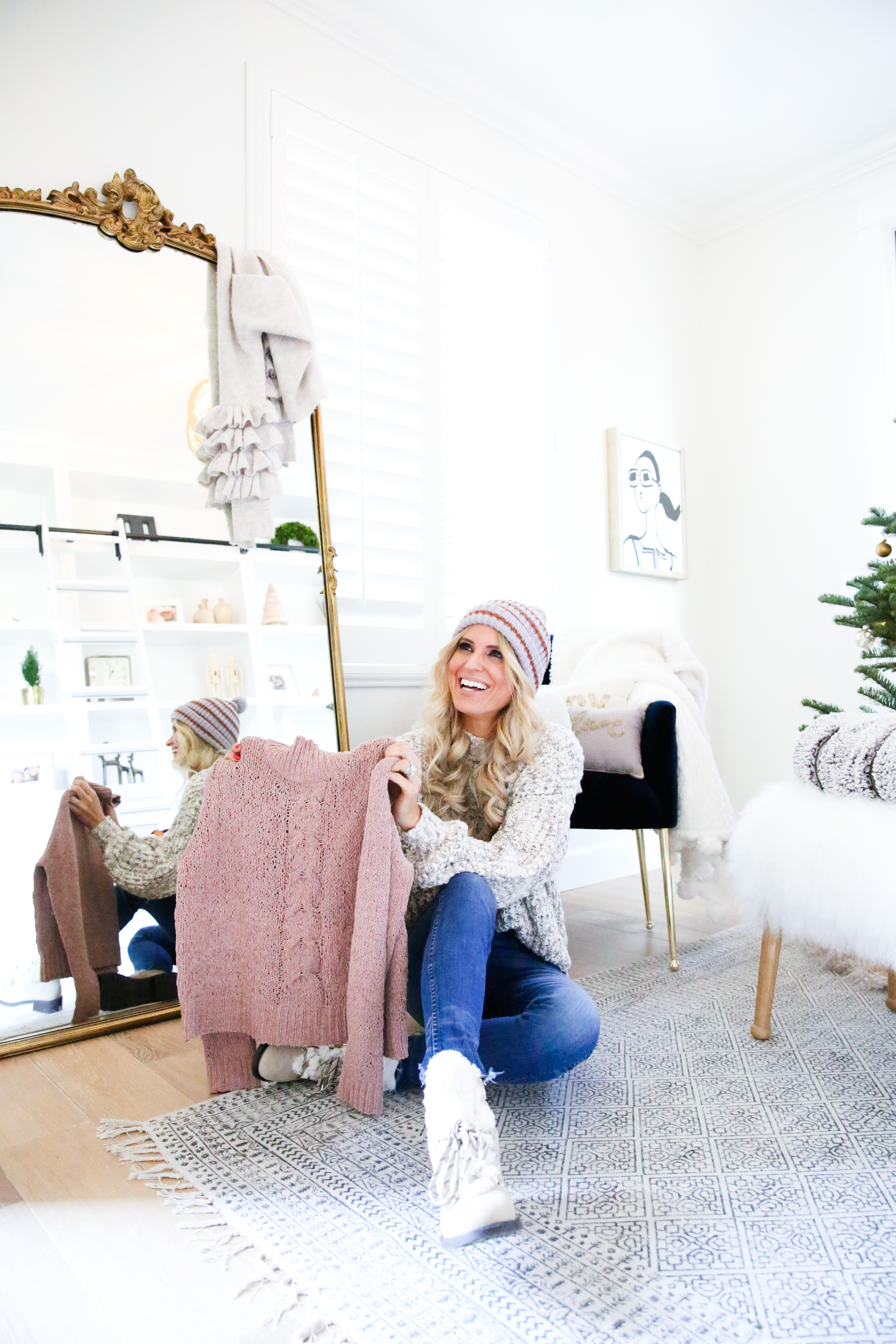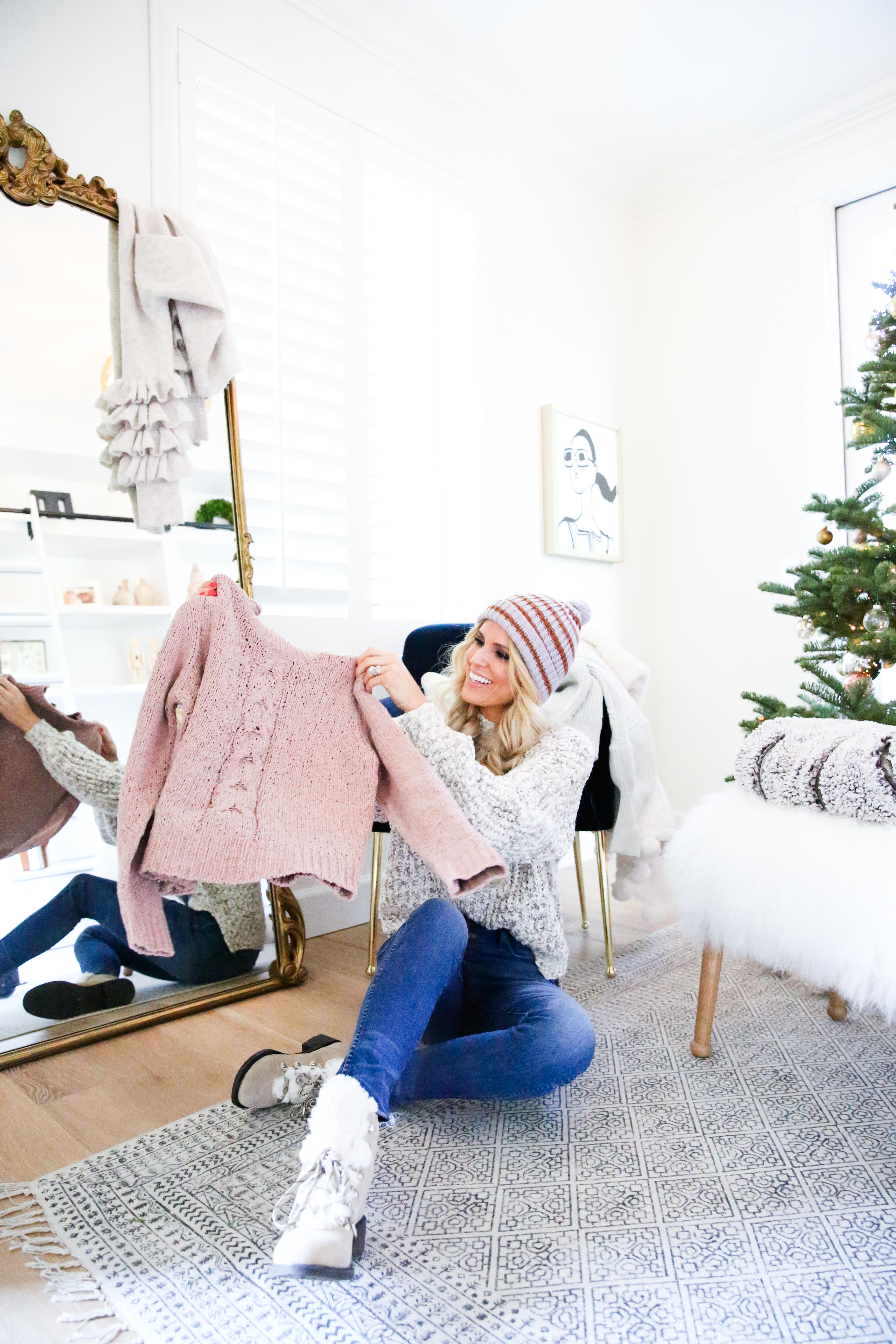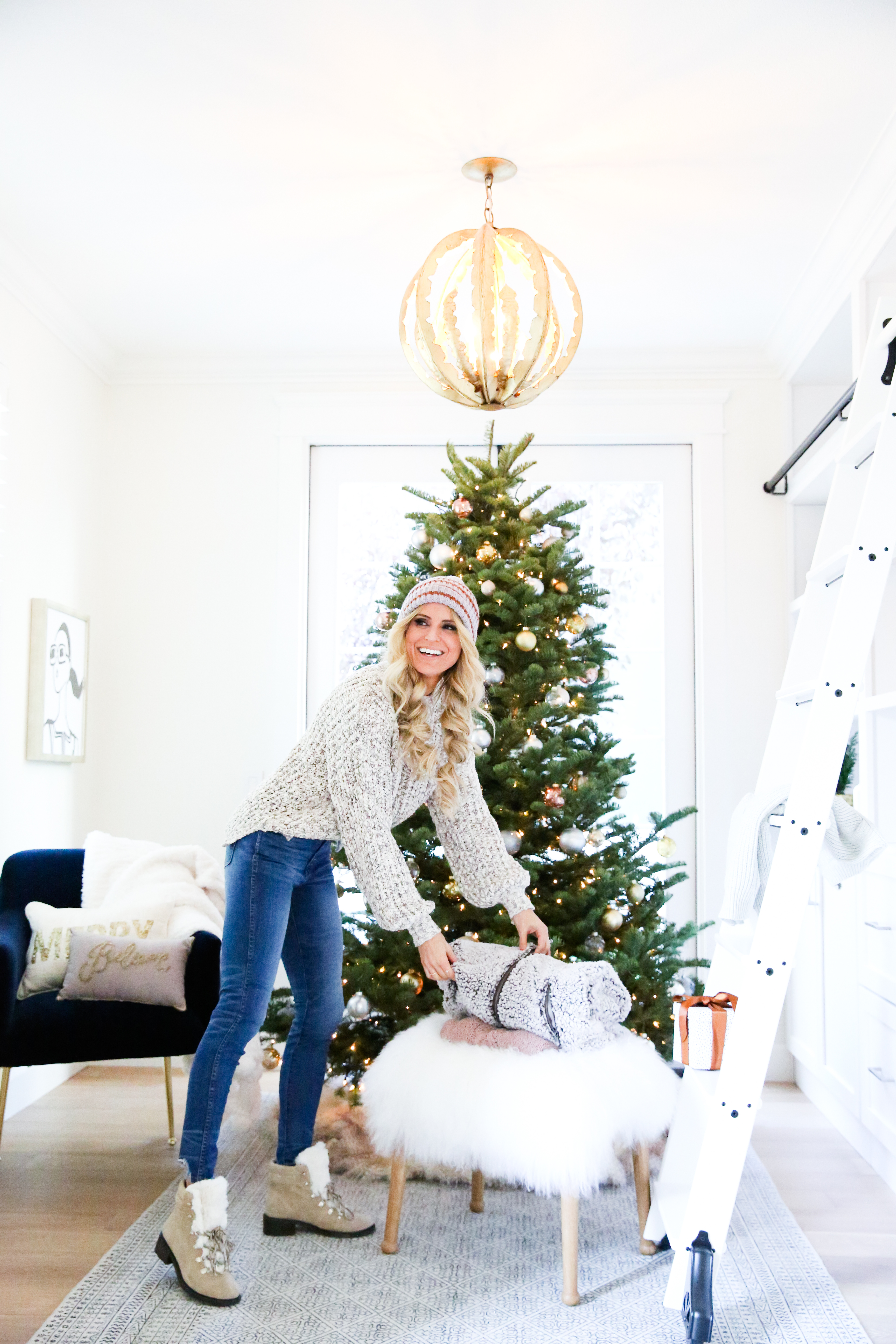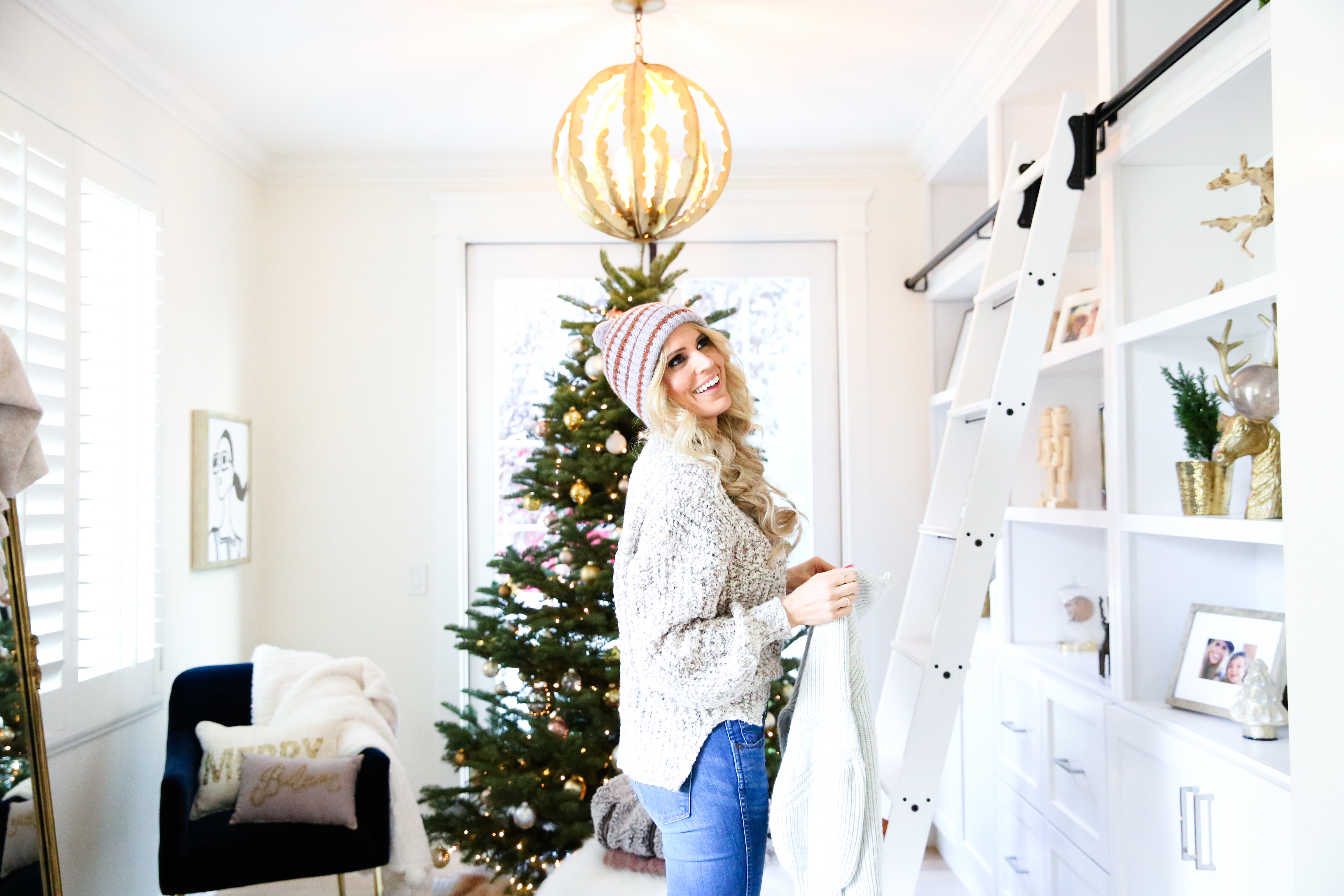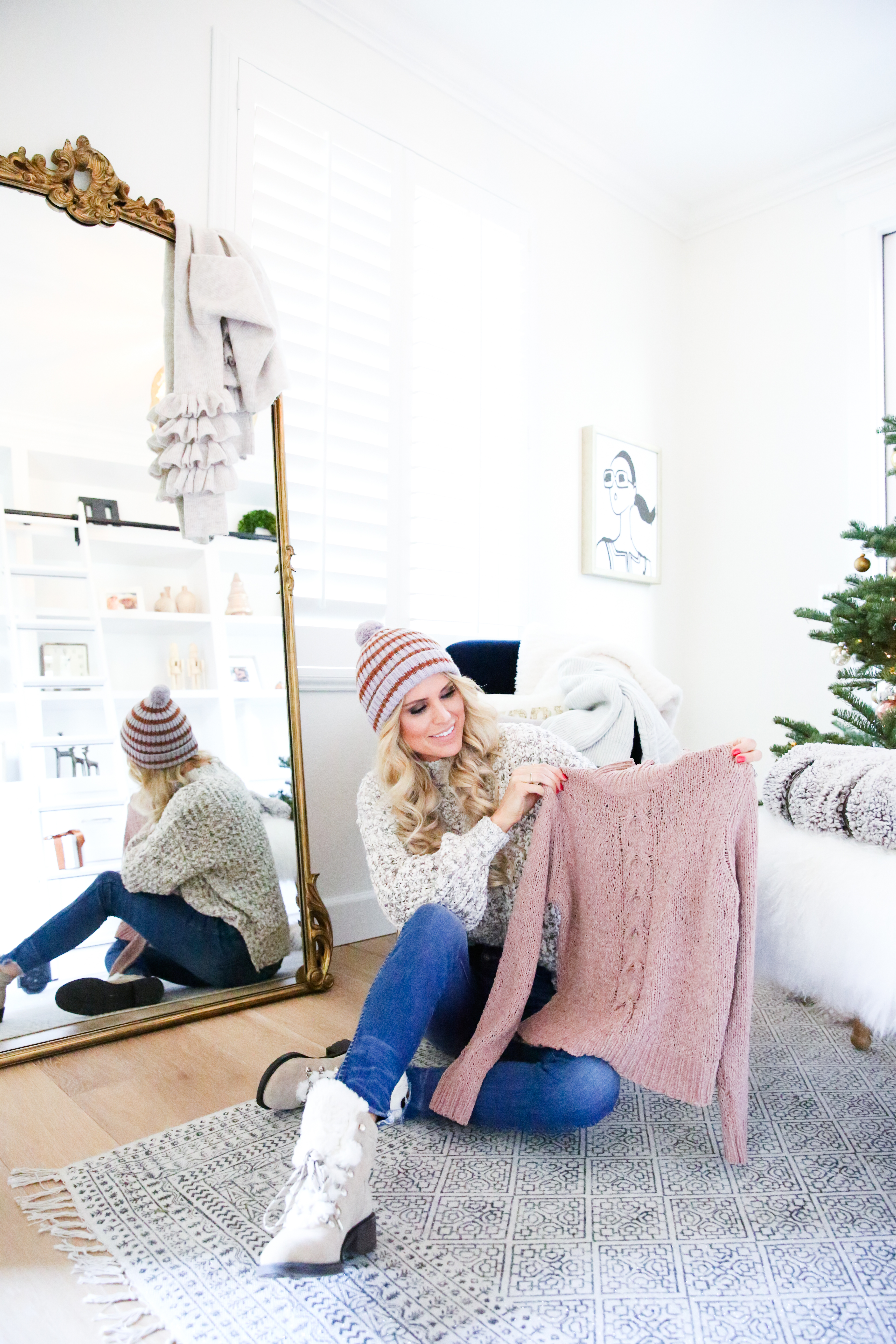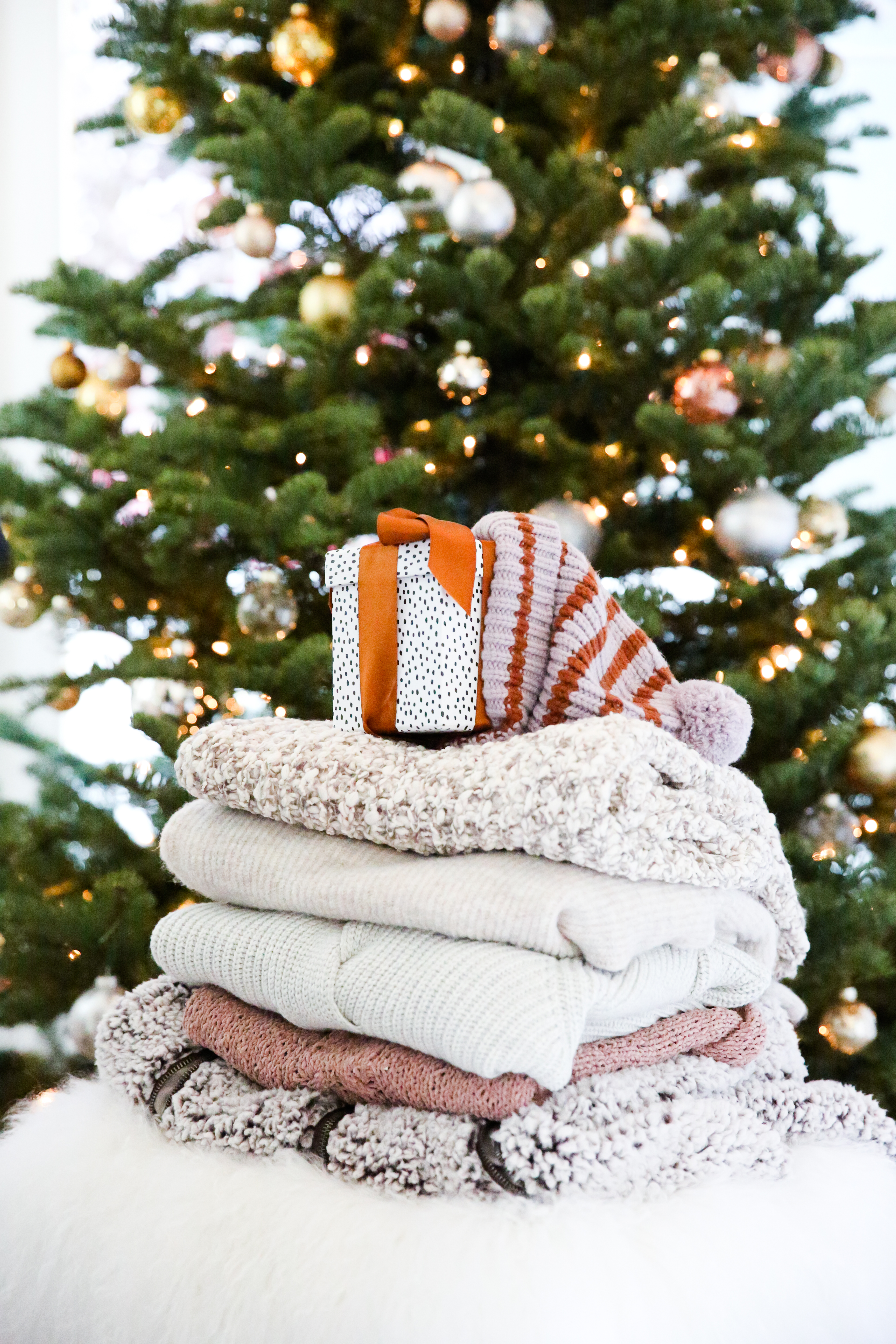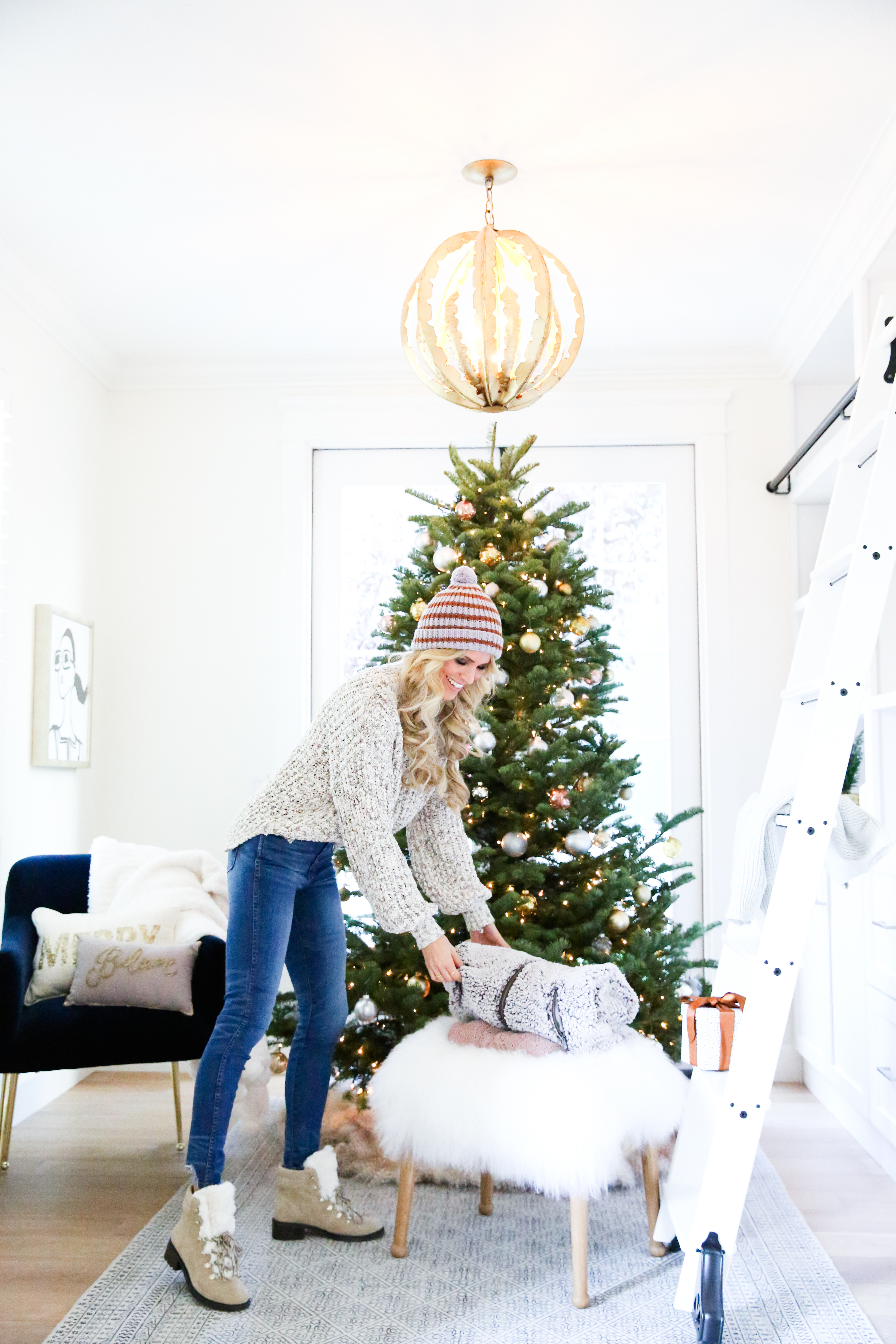 Sweater: Similar Option Here | Jeans: 10 Inch Chewed Hem Skinny Jeans | Beanie: Stripe PomPom Beanie | Boots: Darrah 2 Faux Fur Trim Boot
I am always a last minute Christmas shopper. Whenever that minute needs to be that I absolutely have to be done with all the Christmas shopping- like the hour we are leaving out of town- I finish my Christmas shopping then. No stress right?
In my defense, Max's birthday is exactly one week before Christmas. So I am geared up in birthday mode, and once his birthday has passed I am in a total panic. Every year I think to myself- will this be the year that I don't pull it off? …but somehow I always do (knock on wood).
Thank goodness for technology. I do a majority of my Christmas shopping online, and if I have to hit the mall I usually do it first thing or right before the mall closes.
This year my biggest saving grace is Nordstrom's buy online order + pick up in store. I've talked about how much I love and use this service, but I hadn't experienced the pure beauty of this option over the holidays. It's MAGIC!
Here is how it works- you order online, but instead of adding to your cart for shipment, you select the option below to pick up in a store in your area. And it gets even better- select Nordstrom locations are offering 24/7 online order/ in-store or curbside pick-up from now until store-closing on Christmas Eve. As if we didn't love Nordstrom enough! And actually I think I am going to try this out at Nordstrom South Coast Plaza tonight. 🙂
Select Nordstrom locations even have curbside assistance where you can text when you arrive and they will run the packages to your car. No seriously! I felt kind of guilty the first time I did curbside.  At the time, I had really bad cramps and Max with me, and it sounded delightful to not have to move. And ever since I have used curbside assistance quite a bit.
True story- last Friday night my husband was at an overnight hike and I had to pick up some last minute items for a shoot that was the next morning (that my husband was actually in- so he was going to hike all night without sleep and shoot photos with me the next day… TROUPER + also crazy). I had Max with me, and we ended up running into one Nordstrom to pick up my online order in store and then we jetted across town to another Nordstrom using the curbside pick up.
Nordstrom's 24/7 buy online/ pick up in store is so convenient for the holidays.  I have a shopping cart going right now, and once I have everything I need for the people still left on my list I can pick up everything at once.
If you need a last minute gift idea for one of your girlfriends, co-workers, or mom/mother-in-law, a sweater is a great go-to gift. Sweaters linked below, just click on the photo for details. Happy shopping!
Thank you Nordstrom for sponsoring this post! All thoughts and opinions are my own.
Photos by Vincent Elejorde.