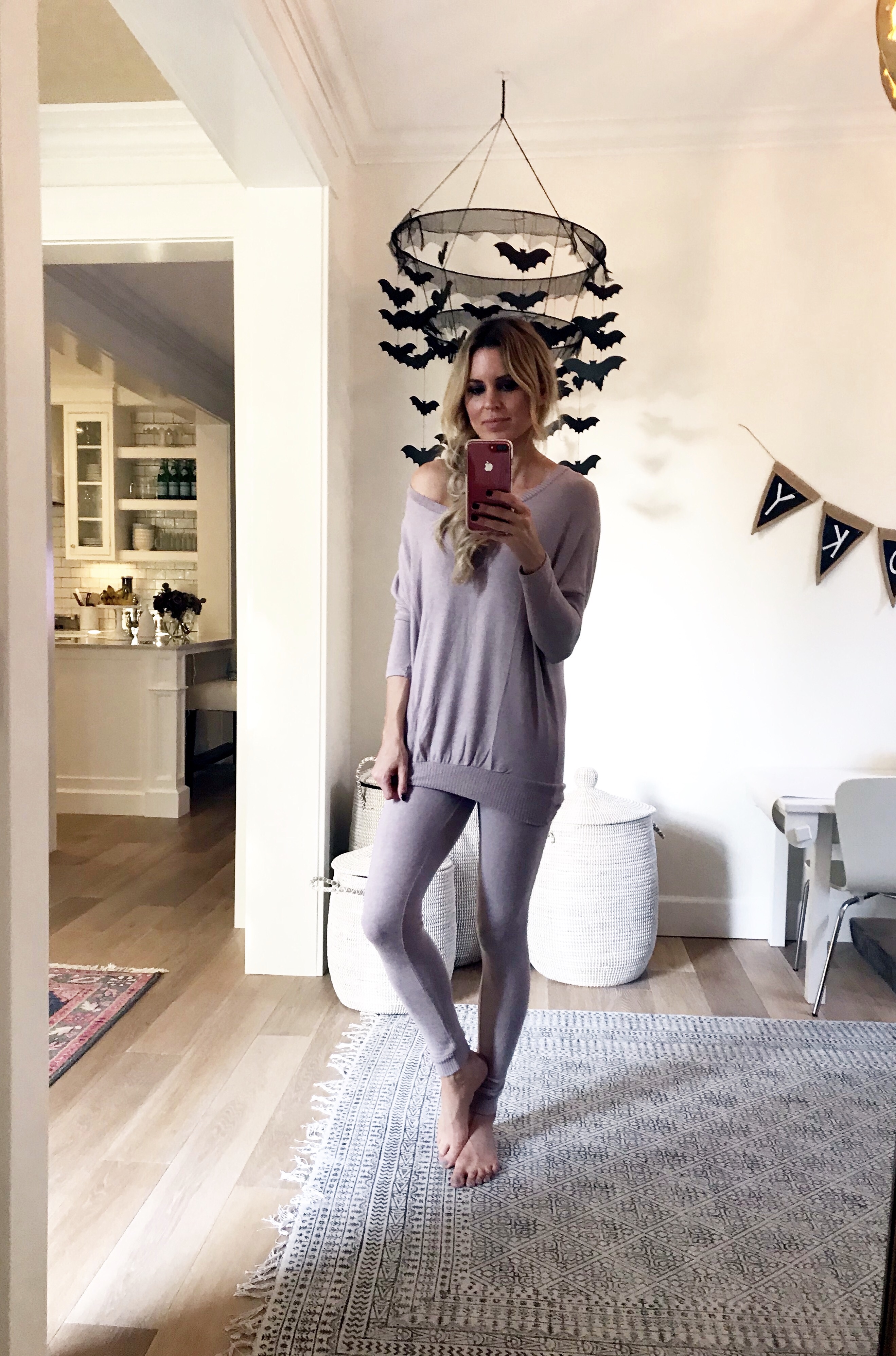 I have a guilt complex when it comes to throwing things away. It's an OCD thing. It's not that I particularly want to keep whatever the item is… it's more I need to make sure it goes to the perfect new home. Like- this dress would look so good on my friend Sarah… or so-and-so needs this for their new baby. In my two+ years blogging, I have accumulated stuff at an even more rapid pace. My poor husband was evicted from the closet because there just wasn't any room.
This sounds like a nice problem to have, am I right? But the reality isn't quite as glamorous as it sounds. You are probably imagining designer bags stacked haphazardly everywhere and racks and racks of clothes. And while that is slightly true, the bigger issues are just heaps of stuff that I don't wear and need to deal with.
I have written a few recent blog posts about streamlining my closet to only pieces I love and wear. This has been a slow and BIG undertaking. I haven't given up and am continuing to work on it, but unfortunately this project is going to take a while to finish. In the meantime, I am trying to be more conscious about what types of items I add to my closet, and whether it's something I truly will get a lot of wear out of and feel great while wearing.
Like just today, on a total whim I bought these amazing statement pants. I LOVE them, but seriously I would probably wear once. Thank you Revolve for making it easy to cancel orders immediately after for those of us suffering from buyer's remorse. 🙂
I took a drastic move last week and donated 80% of my pajama drawer. Here is the thing- I have one drawer in my dresser dedicated to pajamas, and it was overfilled to the point where the top item would get stuck behind the drawer and I couldn't shove it closed. And the sad thing was I didn't even really like any of it and wore only a few select pieces.
We spend 1/3 of our day asleep (if we are lucky!) and I don't know about you guys but I want to look pretty while I do it. haha. Why is it that we get dressed up for the day but then end up throwing on our husband's old T-shirt or boxers to go to sleep? I want to start my day waking up feel pulled together and refreshed and that wasn't happening.
I ordered a TON of pajamas and kept only the pieces I loved. I ended up loving a majority of what I ordered which was surprising because I can be tough to please. Pajamas can be hard to buy because you want them to be cute AND comfy and sometimes it isn't easy to do both. Personally I can't wear too many layers to bed. When we go to bed, I like to blast the A.C. and bundle under a lot of covers. I don't like being hot as I sleep. It makes me grumpy and my hair a hot mess. 😉
Here's what I bought (and scroll down for info on why I love so much):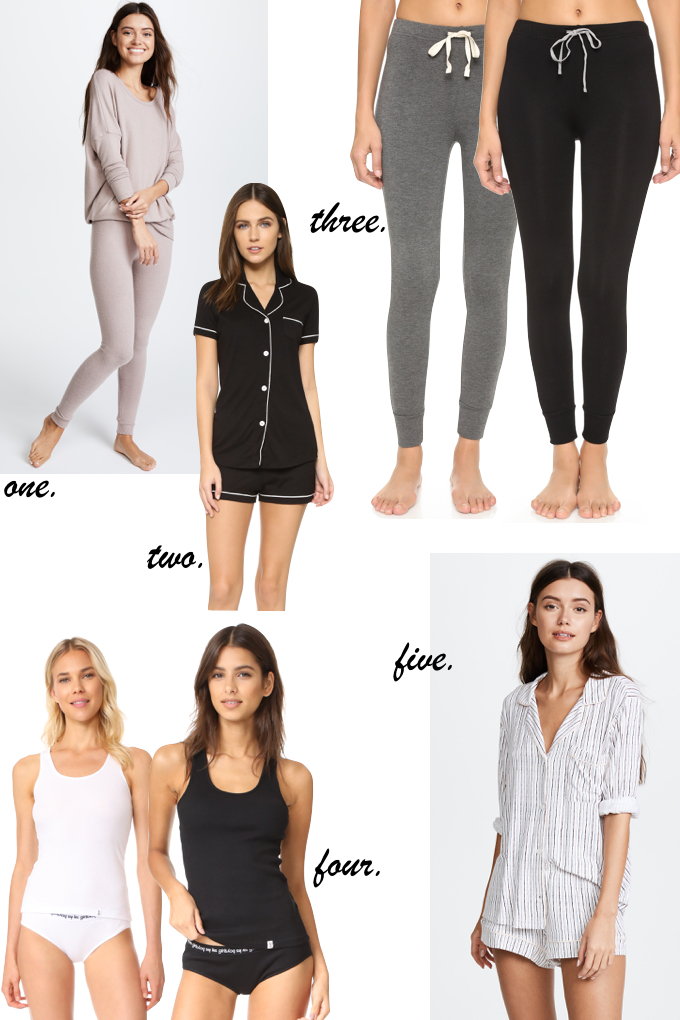 one. (also here!) | two. | three. | four: white + black | five
In the past I would stock up on fun, patterned pj's, but I noticed at the end of the day the ones I wanted to grab had more basic soothing tones. This set which I am wearing in the top photo is my favorite. It is so soft and cozy… I could just LIVE in it! The product tags say to dry clean, but in the reviews someone said they washed and hung to dry no problem so that's the way I am going with it.
I have been wearing this set nonstop. It's perfect for the kind of in between weather we are having. Light but still long-sleeved. This p.j. style should be in everyone's closet. It's really similar style to the Eberjey Gisele, but I went with Cosabella because I heard the Eberjey can have piling. And that is one of my pet peeves.
If you have been on the search for the perfect racerbank tank, this is it! I initially bought in black only, but the day my package arrived and I tried it on, I immediately got it in white too. It's that good. Fits perfect (I'm wearing a small), and it's a great layering piece.
These jogger pants have such amazing reviews… I had to try! Just like the tank, I initially ordered in just one color and then after experiencing the goodness I ordered it in the other. I am wearing a small in these too and the waist band is adjustable and length perfect.
At the end of the day we usually have the same routine. I clean up dinner and vacuum the downstairs while my husband gives Max a bath. When Max and Lily are in bed, I post on Instagram and then (the best part of my day) I take a bath and read my Kindle. It's been so nice to have new jammies to put on after a long day, and it's motivating me to tackle the rest of my closet!
xo, Missy