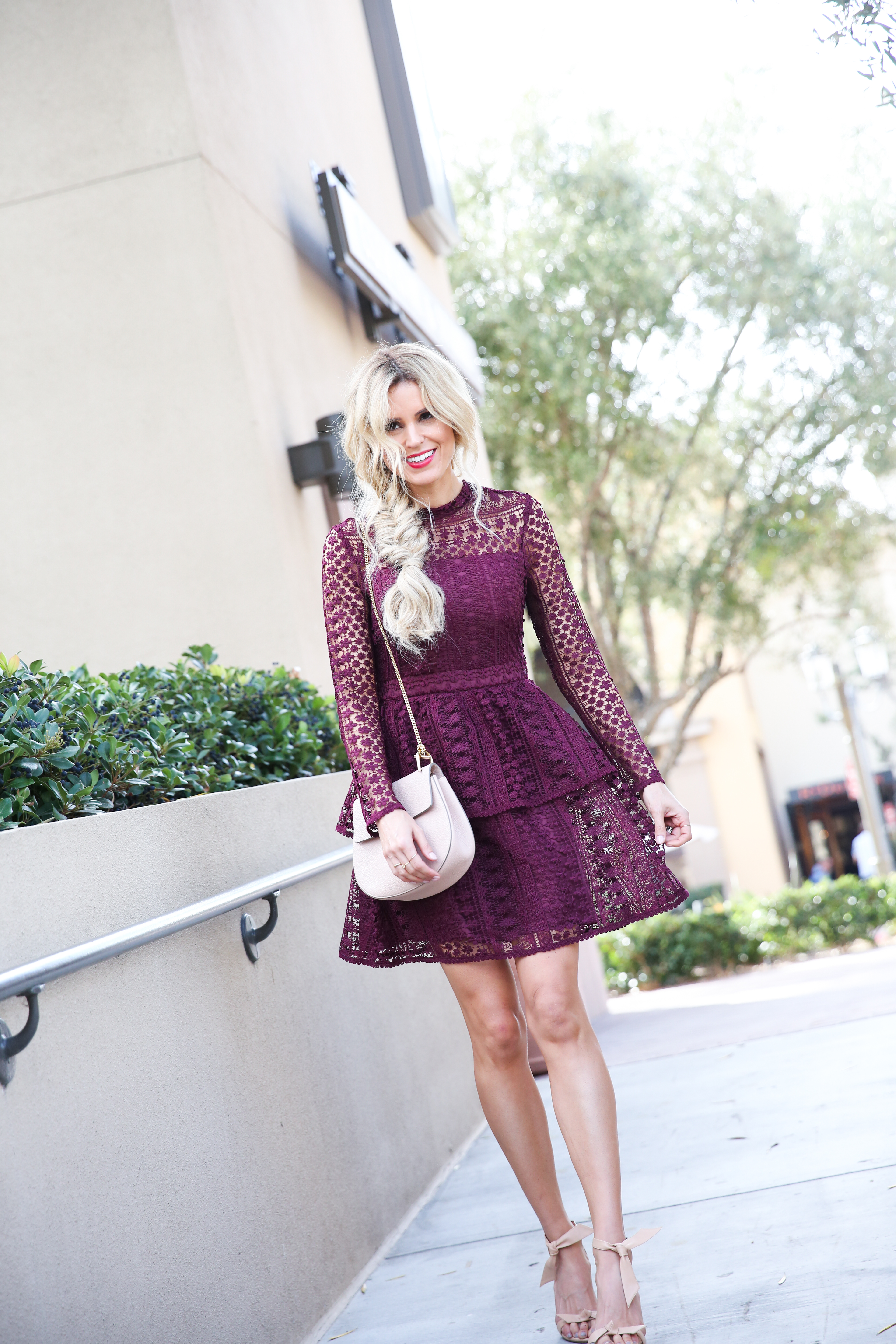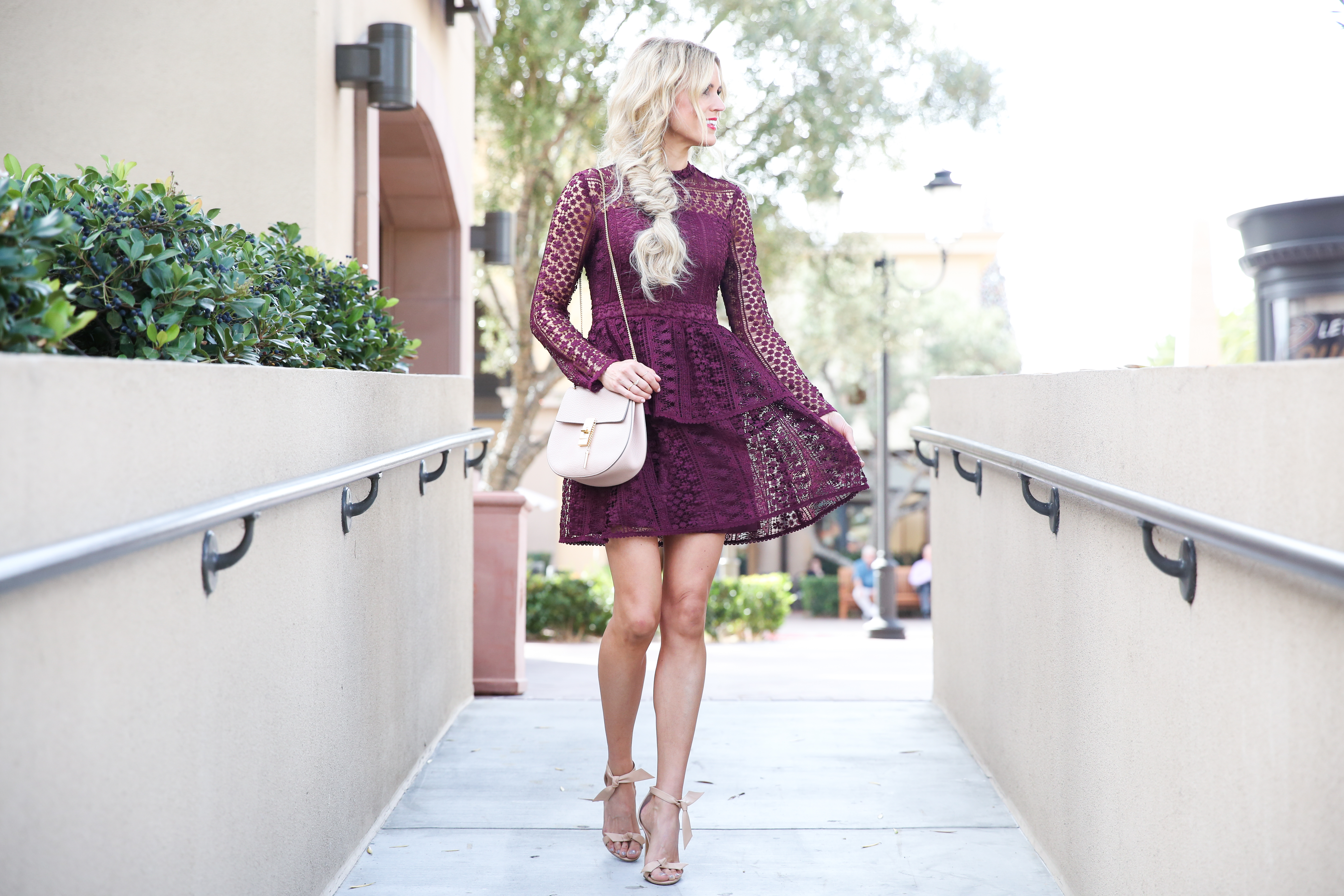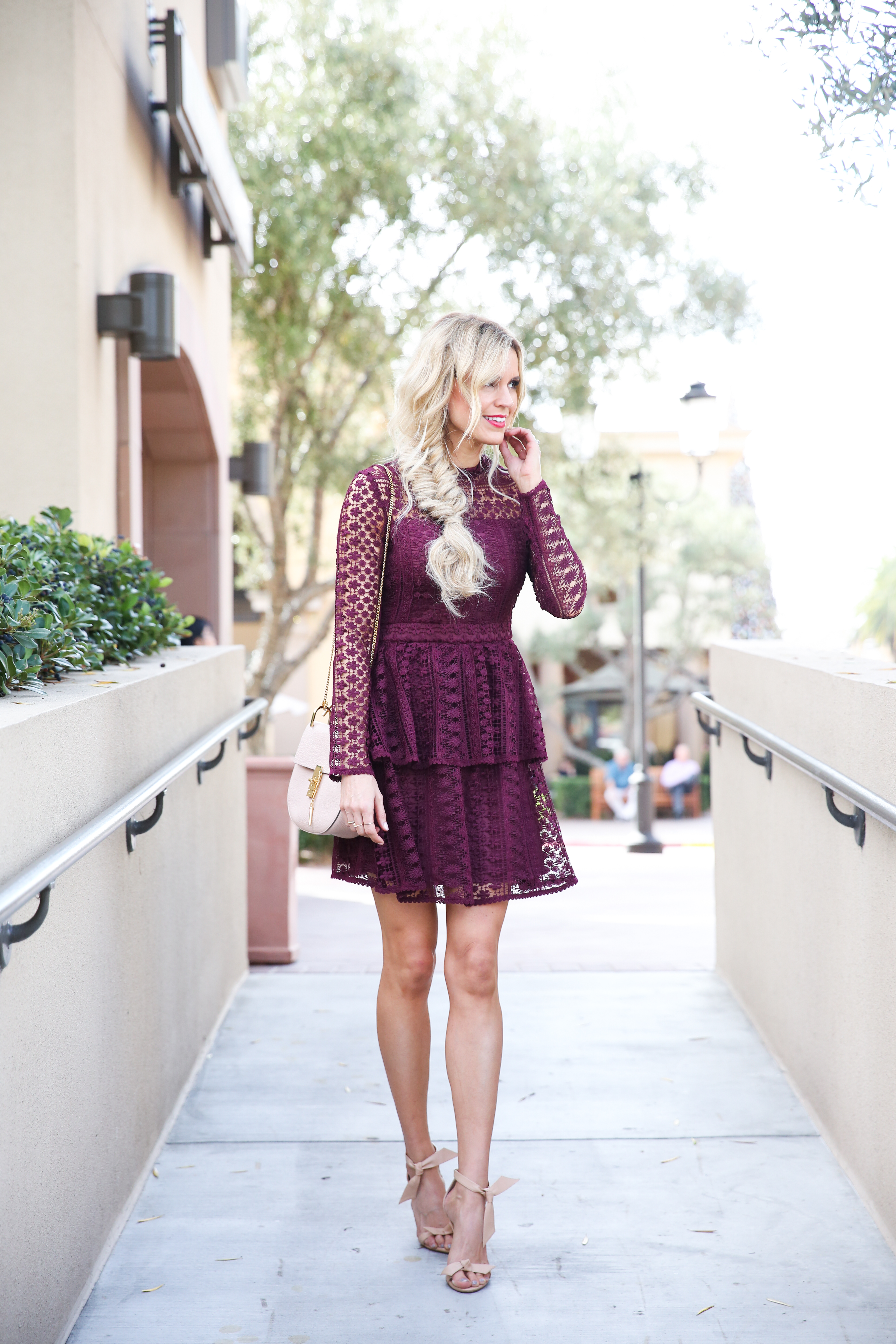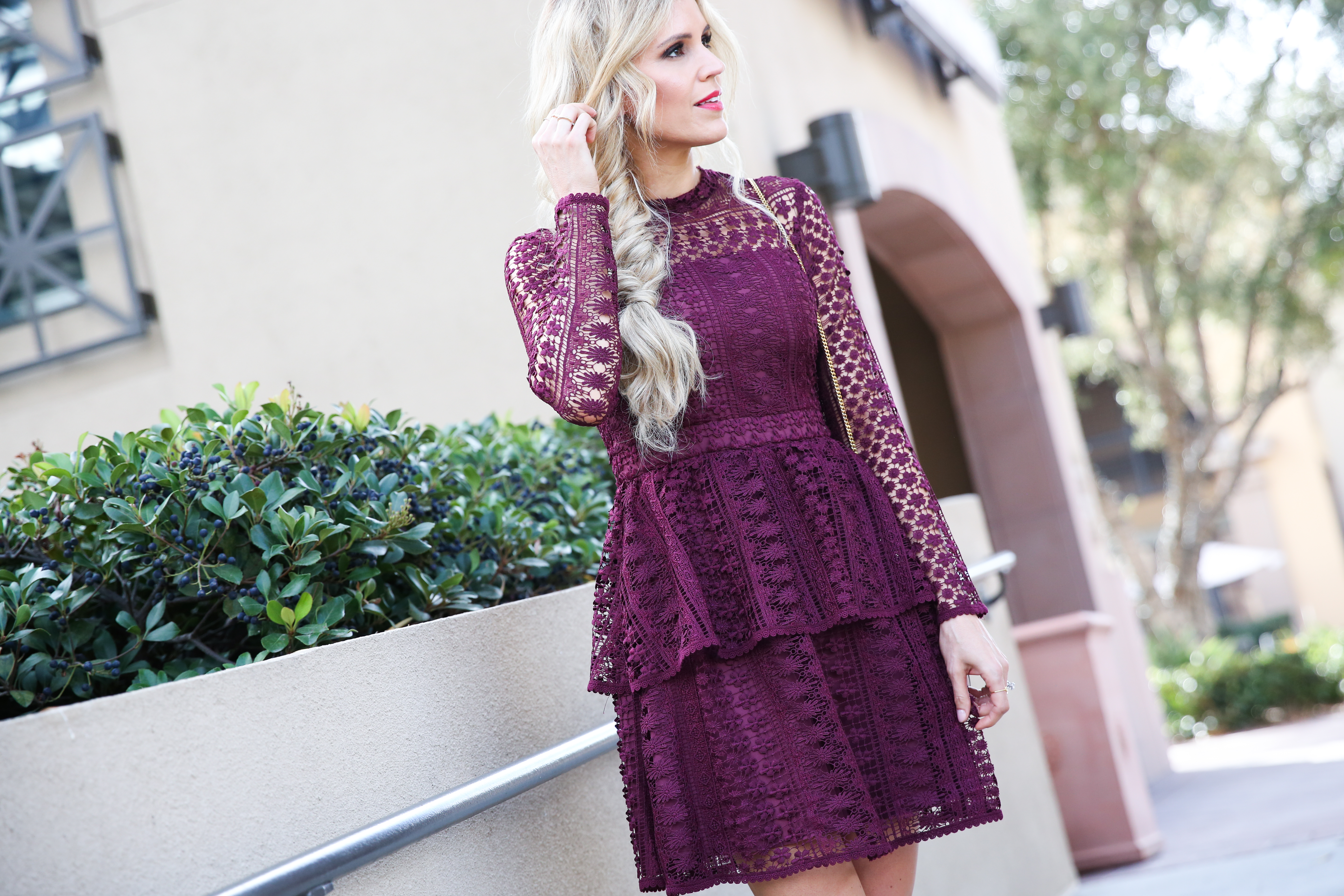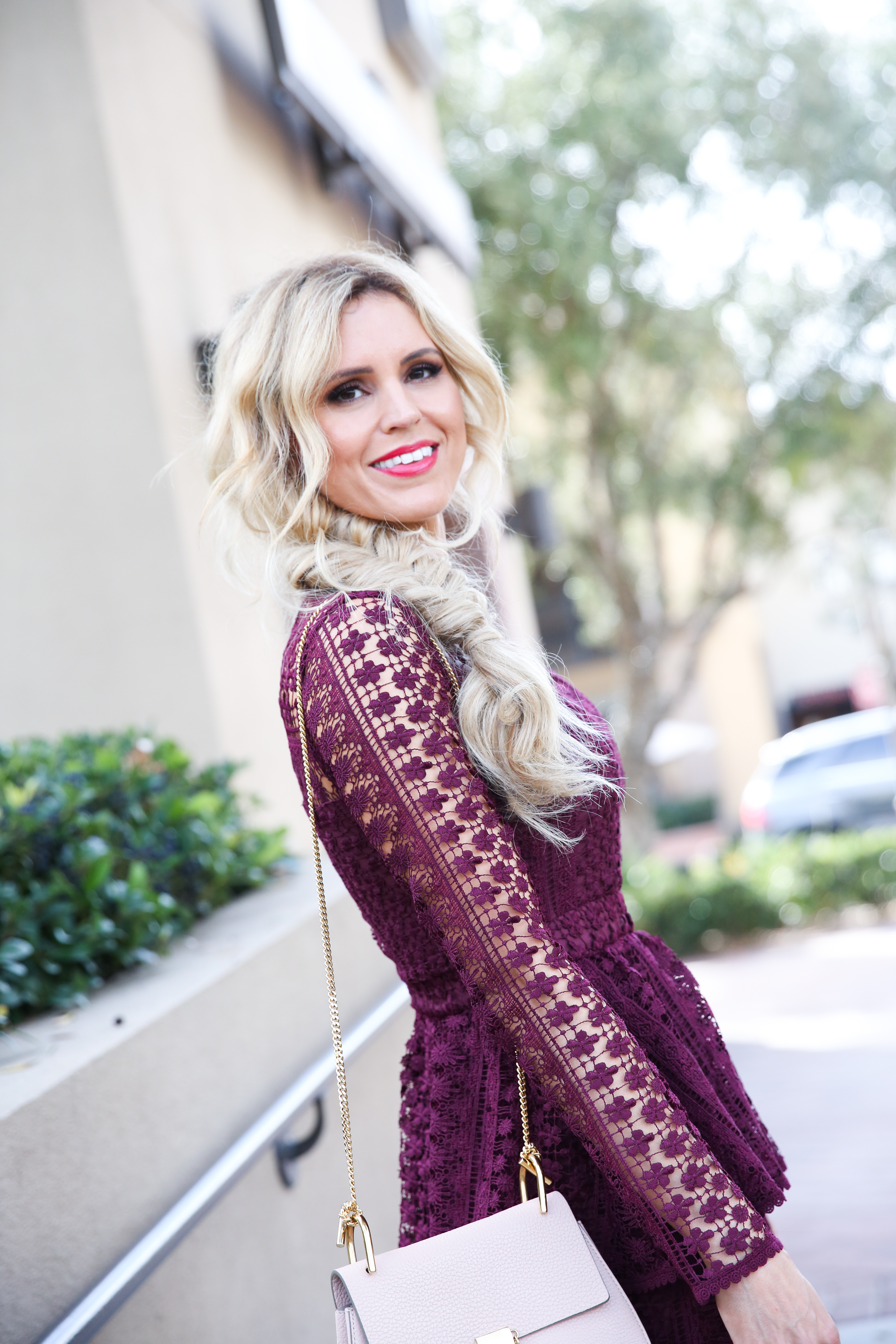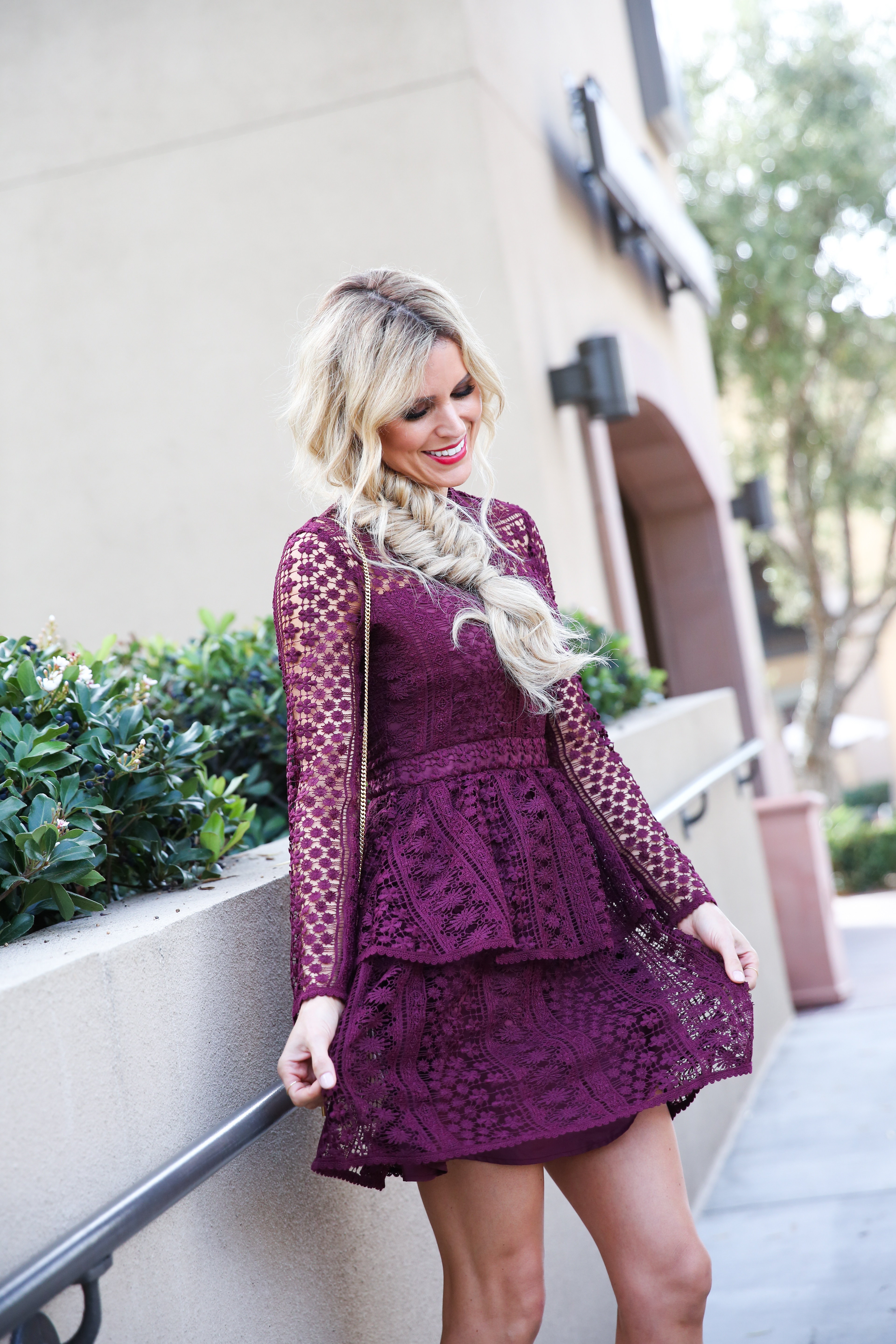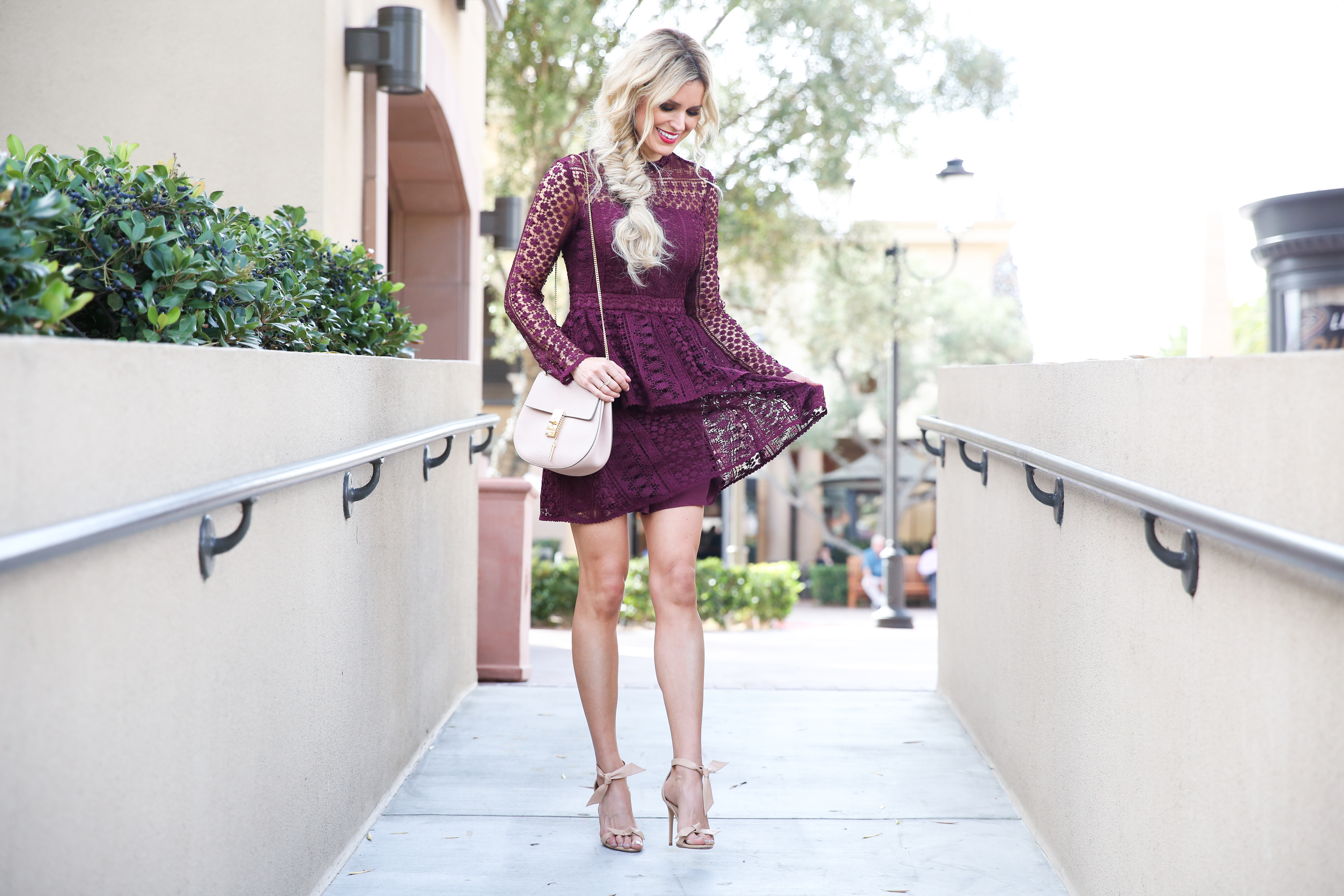 Dress: Symona Lace Dress | Bag: Drew Small Chain Saddle Bag | Sandals: Clarita Ankle Tie Sandal (similar option for less here)
It seems like Black Friday has come early this year as there are already some major sales happening. Unfortunately for my husband I have his credit card saved on my Shopbop account, and they are having a HUGE sale. It's my favorite type of sale where almost everything is included in the sale and the more you spend the more you save. You can get all those details HERE!
I recently bought this dress at Shopbop, and I noticed it keeps selling out and restocking. So if you truly want it, keep checking back because I've noticed with Shopbop there is a good chance it will be restocked. It is such a pretty holiday option and if you have a work event it is totally work appropriate. I love this dress paired with an unexpected orangey-red lip for a fun twist.
We are heading to Grammie's for Thanksgiving and I'm finishing up some last minute things around the house. I can't wait until I can get in the car and RELAX… But first let me share some of my favorites from the Shopbop sale that you *might* see styled on the blog soon.
Happy Thanksgiving! xx
Photos by Vincent Elejorde.