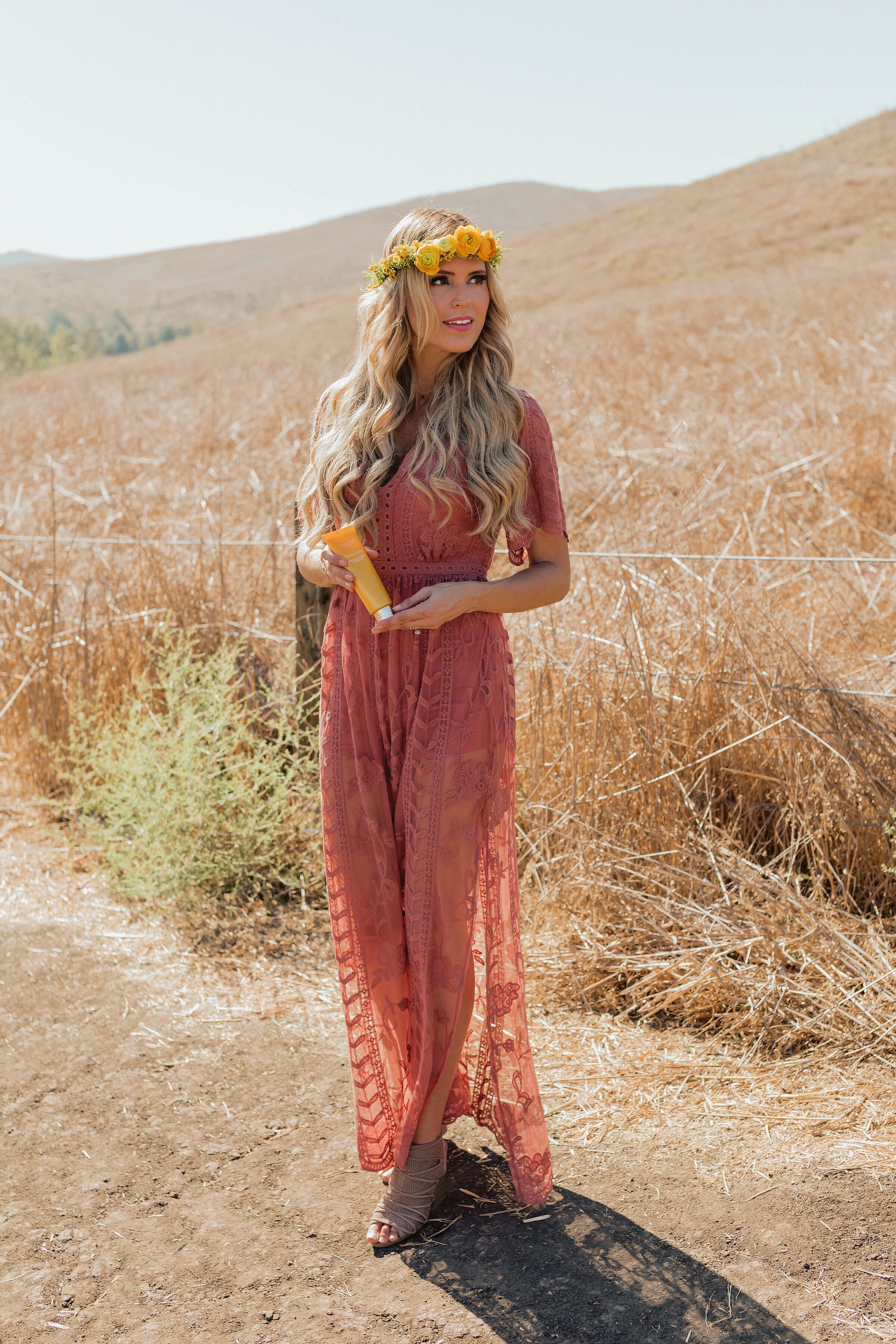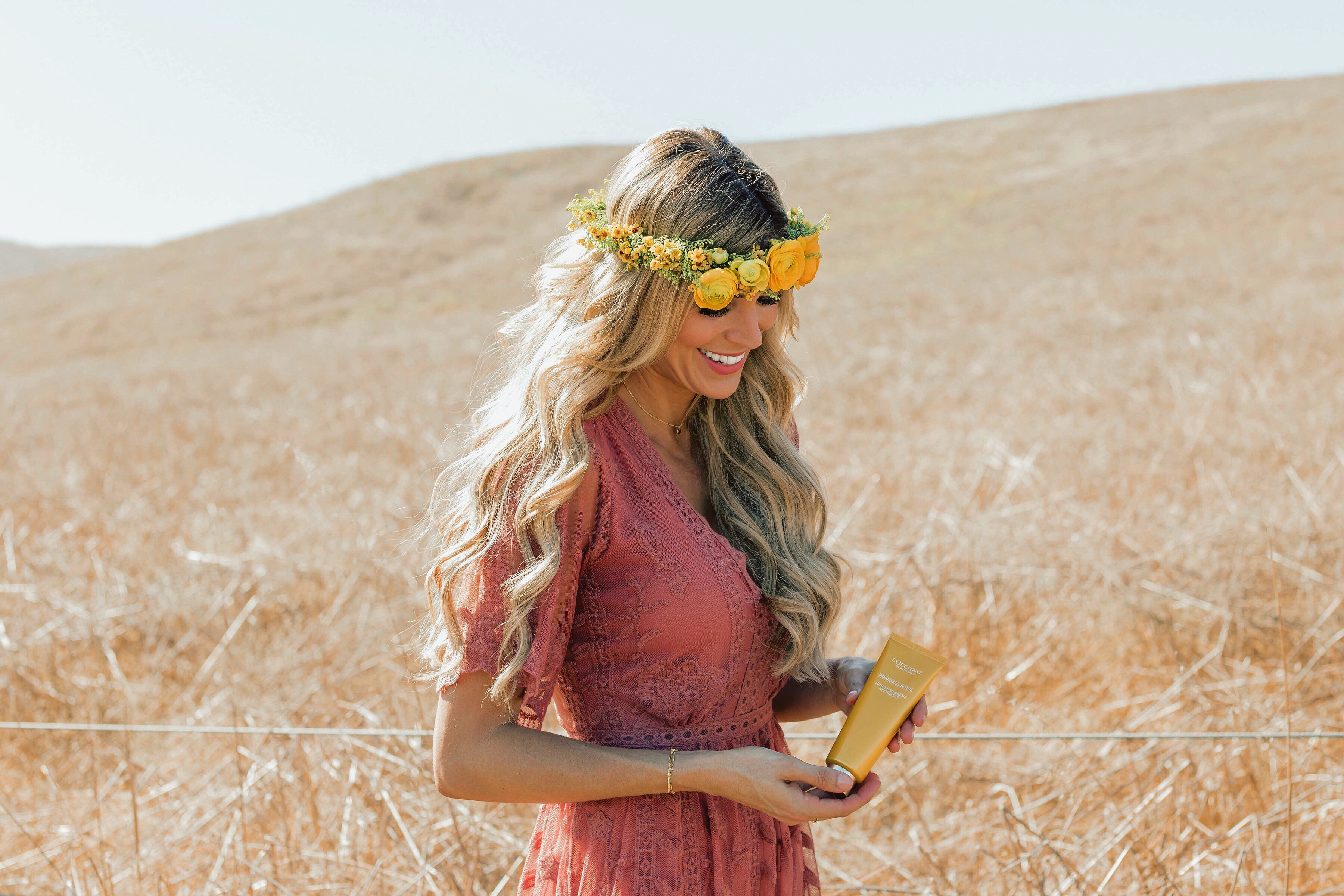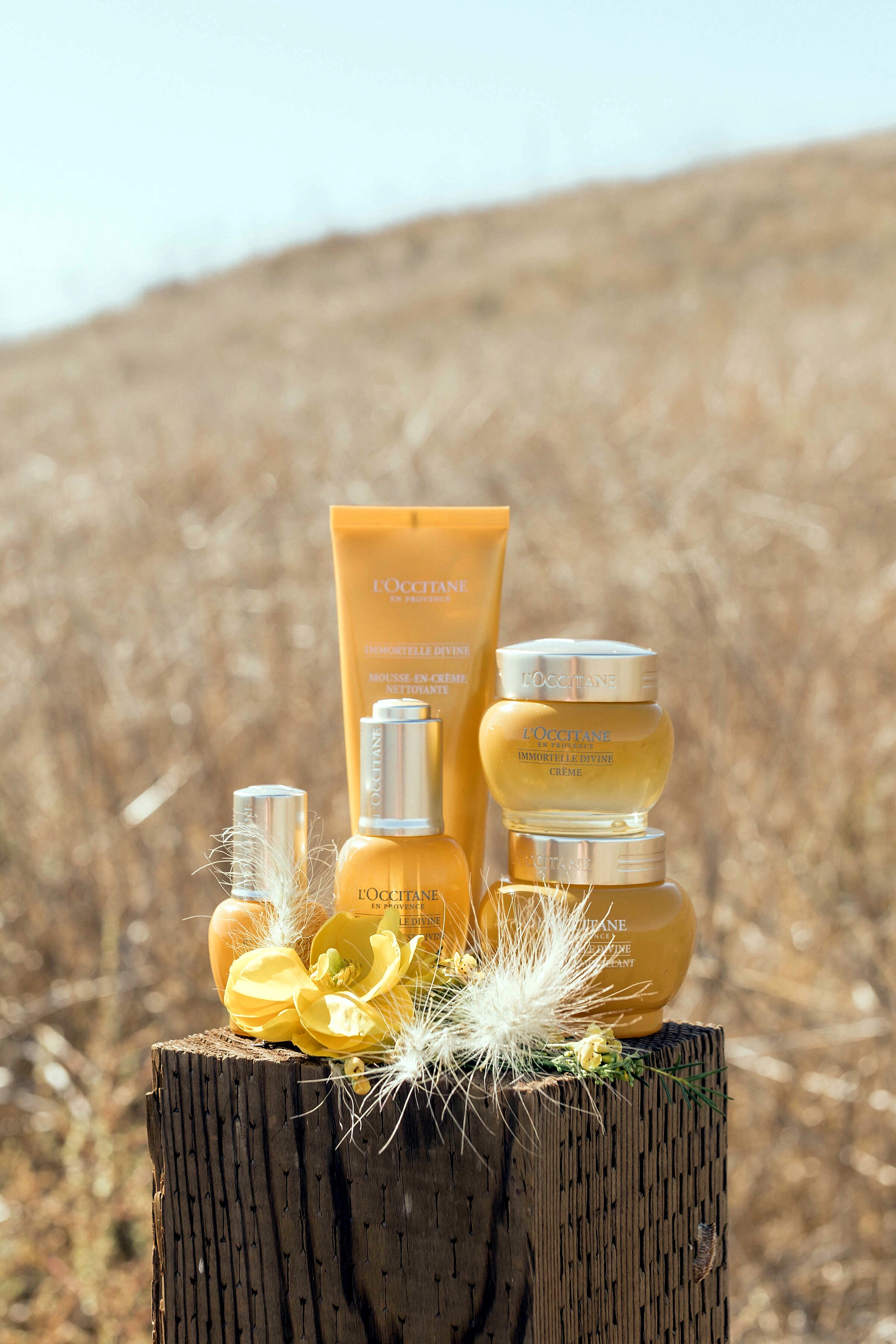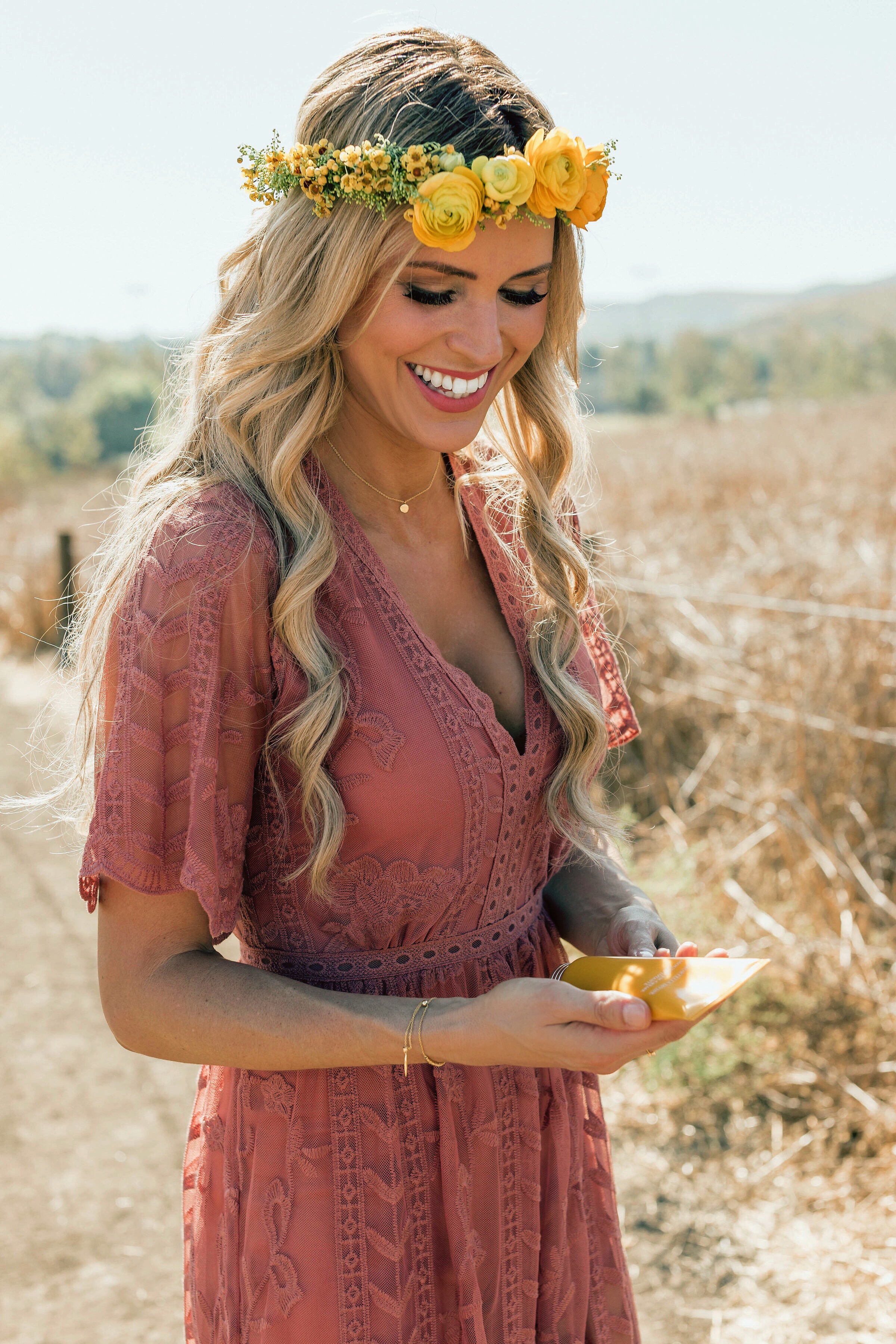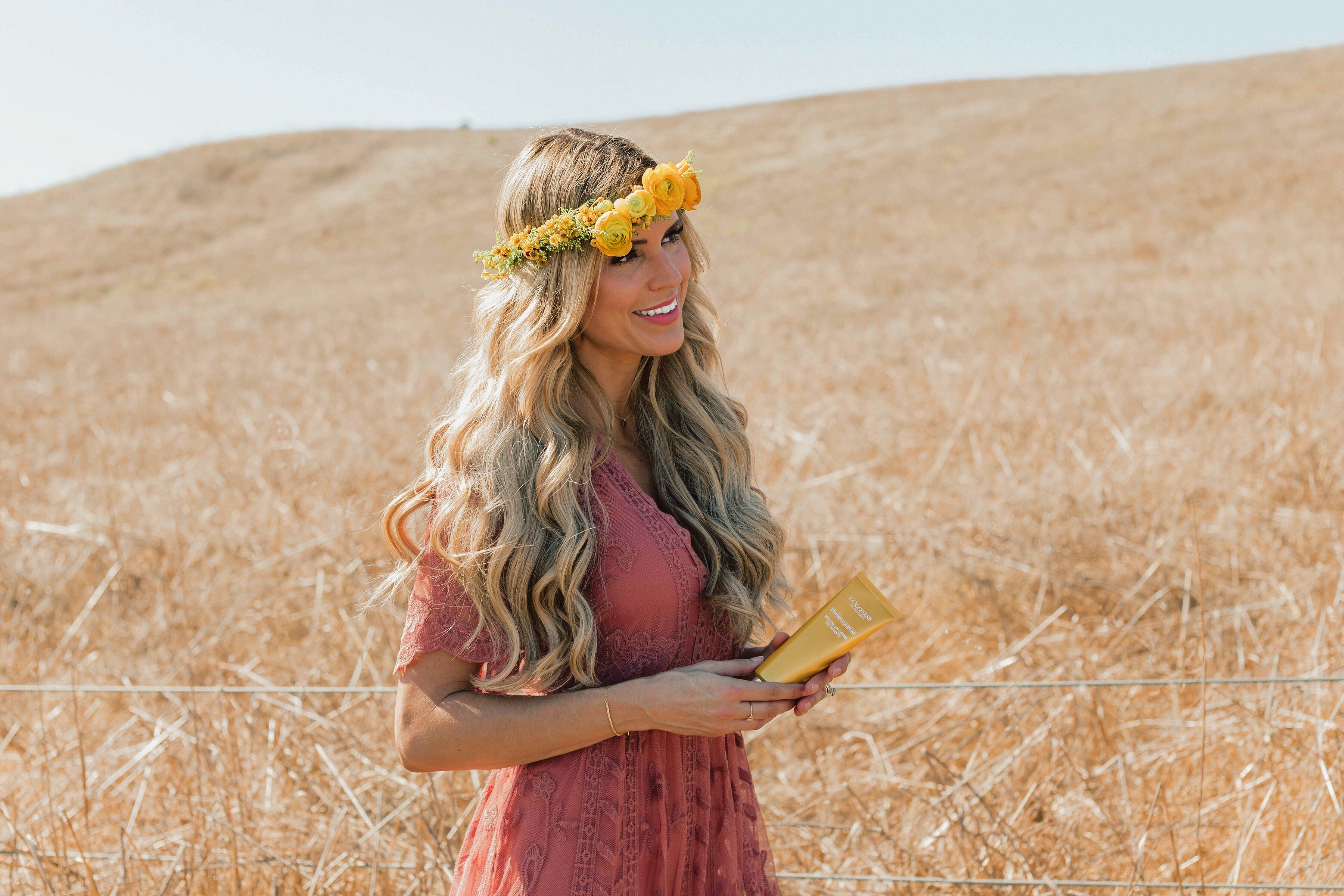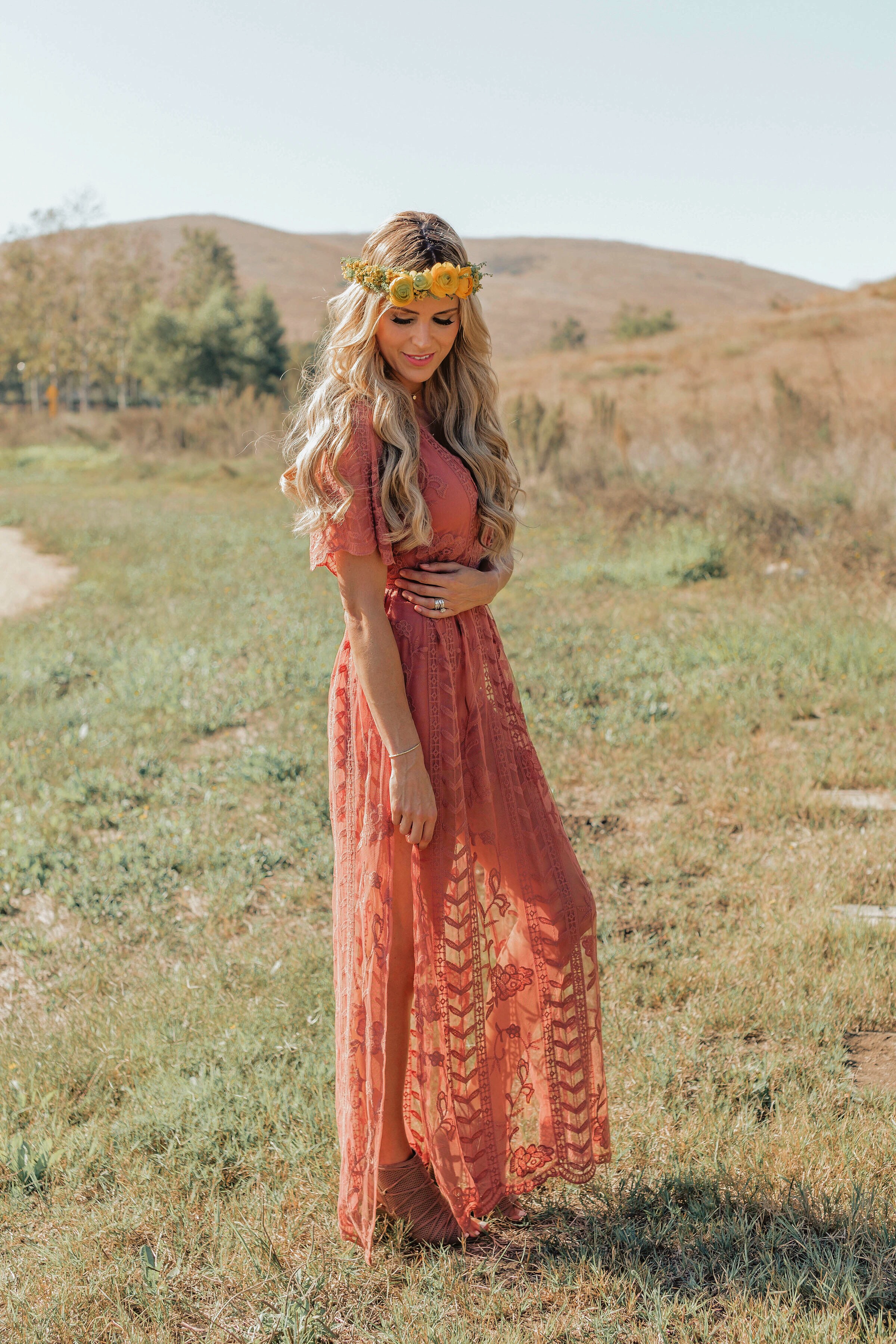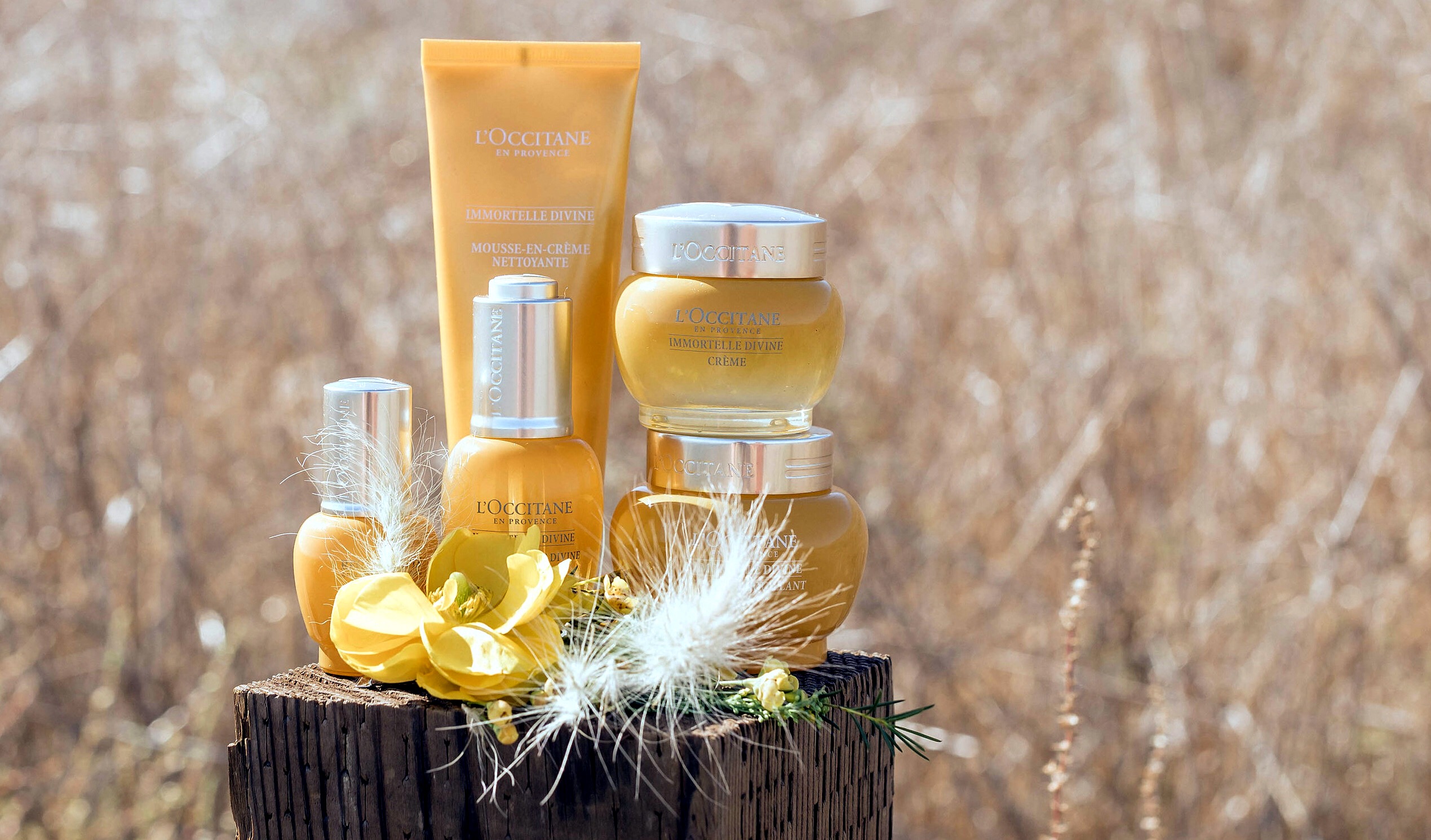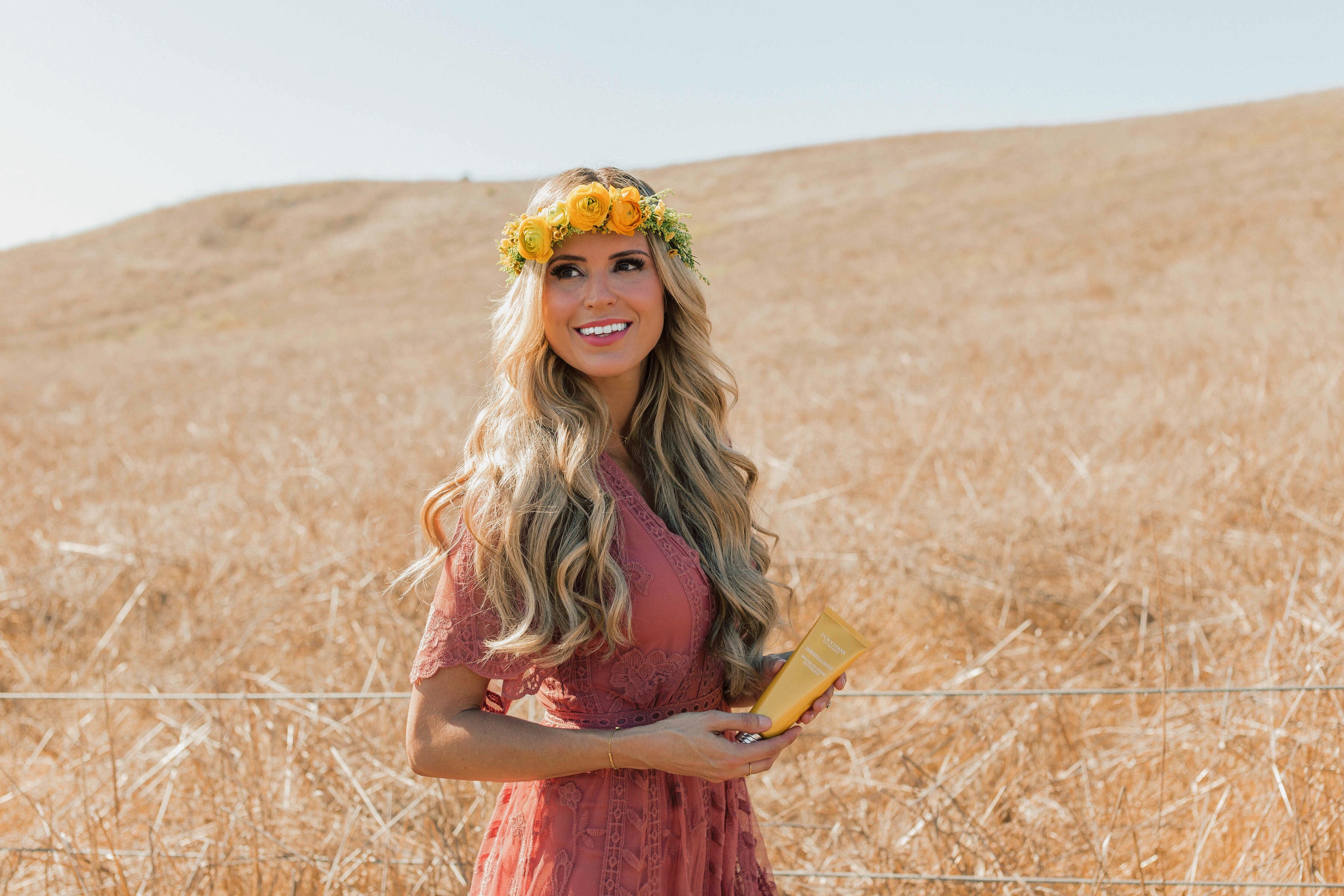 My mom, brother, and I have a running group text chat that we have been using for years. I am really close with them both, and it is an easy way to stay in touch and update each other on our lives. Whenever I get a particularly exciting collaboration or opportunity, I immediately have to share the news in our group chat. They are both so sweet and supportive of my blog, but lately their responses haven't been that thrilling.
However, when I told them I was partnering with L'Occitane to try out their Divine Skincare Line, their response was astonishing. For the holidays every year, I always gift them a L'Occitane soap or fragrance and we are all huge fans of the line. So needless to say, they were both SO EXCITED. My brother envisioned me frolicking among the wildflowers in France. Unfortunately, that was a bit out of budget (LOL) so William- this is my reincarnation of your idea.
After using the L'Occitane Divine line for the past few weeks, I am seeing HUGE results in my skin. Toward the end of summer, I got a laser treatment (my usual combination Pixel + IPL lasers) which I feel is a great reset button. If I have been neglecting my skin or it feels damaged from summer sun exposure, after my lasers I feel like it's a fresh start.
Immediately following my laser treatment I jumped into this line. The Divine Collection is so pure and clean that my sensitive skin post laser treatment healed so fast it was crazy. The collection contains Immortelle essential oil which is known for its anti-aging properties (yes please!).
Some of my favorite products from the line:
Divine Cleansing Balm– have you guys heard of or tried double cleansing? When I started using the L'Occitane Divine collection, it was actually my first time and now I'm HOOKED! It's especially great if you have dry skin like I do. The Divine Cleansing Balm has a balm-in-oil texture. The first thing I do at the end of the day to wash my face is smooth a bit of this on in circular motions on my face. It feels SO good. Then I use warm water (not too hot!) and I see all the makeup disappear down the drain. That way when I jump into the next step, my face is entirely free of makeup. Which leads me to the next product…
Divine Foaming Cleansing Cream– I have been on the search to find the perfect cleanser to use with my Clarisonic and THIS is it. I can't even tell you how many times I have Googled "best cleanser Clarisonic" to come up with nothing. The cleansers I used with my Clarisonic either foamed up WAY too much which accumulated build up under the brush head (gross) or didn't foam at all so my face didn't feel clean. I would be using way too much cleanser to compensate for the lack of foaming and then a bunch of makeup would be stuck on my Clarisonic brush.
I love the double cleansing starting with the Balm because when I use the foaming cream on my Clarisonic no makeup residue goes on the bristles. My face feels clean already but using the foaming cleanser with my Clarisonic it really helps exfoliate to prevent future break-out's. I never thought I would still be worrying about break-out's in my 30's, but unfortunately I do. After rinsing my face with warm water (I keep hearing not to use super hot water), I gently pat my face dry with a clean towel and move on to the next step.
Divine Youth Oil + Divine Cream– Oils and serums are my favorite! They are so great to add an extra layer of moisture to my dry skin. The Divine Youth Oil is made 100% with natural oils (including the Immortelle essential oil) and melts into the skin to help fight visible signs of aging. To simplify my skincare routine, I simply add a drop of this to the Divine Cream and smooth over my face in upward motions, my neck, and decolletage.
Divine Eyes– To finish, I dot the Divine Eyes product around my under eye area and lightly smooth it in since the area is so delicate. Divine Eyes has anti-aging properties and also reduces dark circles and puffiness. The dark under eye circles have been a huge problem for me lately (need more sleep) so I love this product.
I am really impressed with the overall line and see a huge difference in my skin texture and moisture. You can see the entire line here, and feel free to leave any questions and comments below! xo
In collaboration with L'Occitane. All thoughts and opinions are my own.
Photos by Gabi Wells. Flower crown by With Love Floral Co.