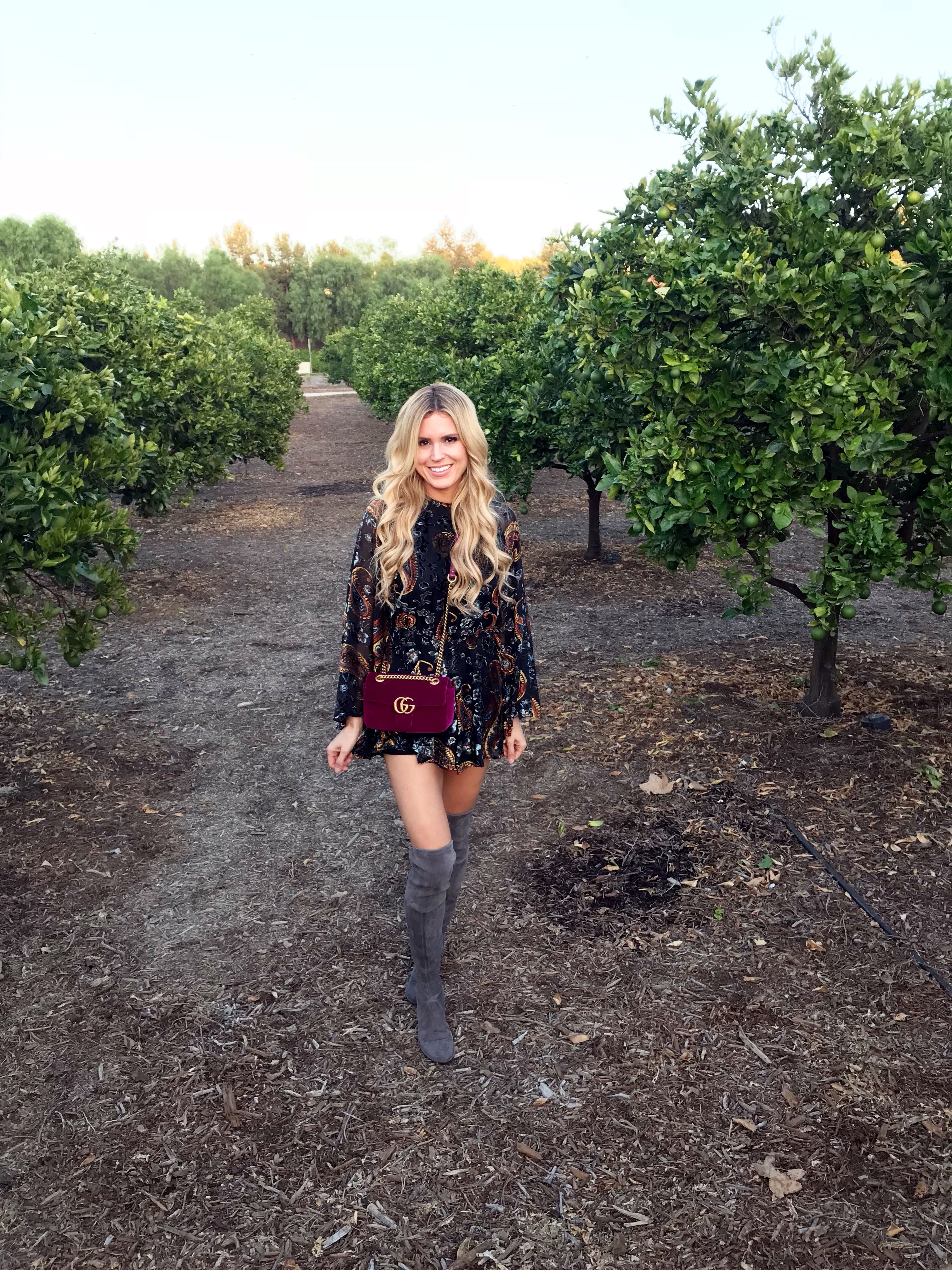 Happy Friday! This week was a week of firsts. I had my first laser hair removal treatment at LaserAway, my first cavity filled (sorry mom), and Max had his first class at Taekwando.
I can't wait to share more with you guys about my experience at LaserAway. My only regret is not starting the process sooner because you have to go consistently over a stretch of time to see the results. And the cavity hurt a LOT more than the hair removal.. I can tell you that much!
Anyway today on the blog I am sharing some of my favorite outfits I've posted on Instagram lately. If you aren't following me on Instagram (and you want to), you can do that here!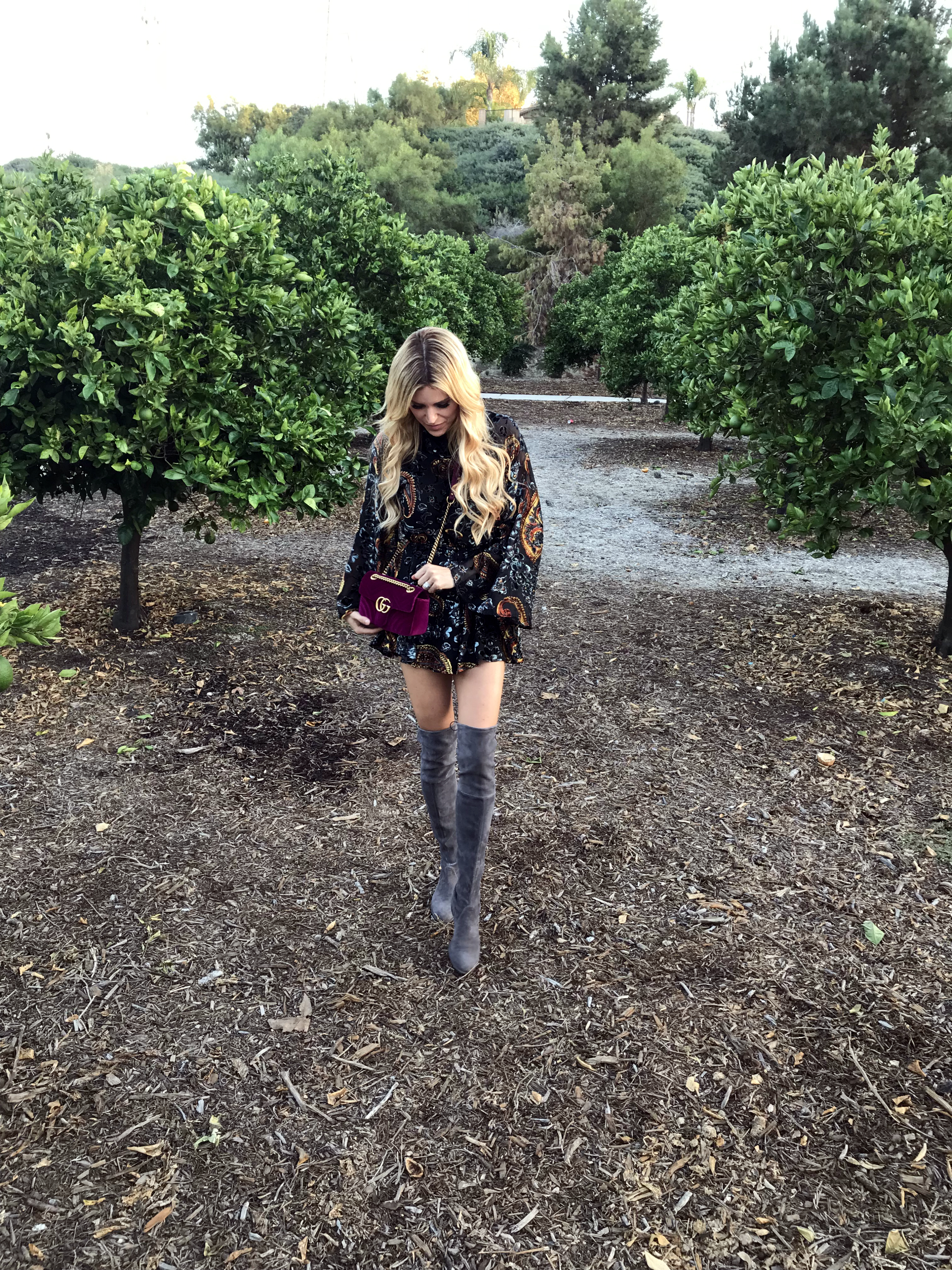 romper (and here) | boots | bag
I wore this outfit out to date night last week, and I can't wait to wear this romper (also here!) again. It has the prettiest burnout velvet details, and you can't see it here but it is backless. If you aren't into backless, I found this similar option. It was so nice finally being able to finally wear my over the knee boots again. Thank you fall.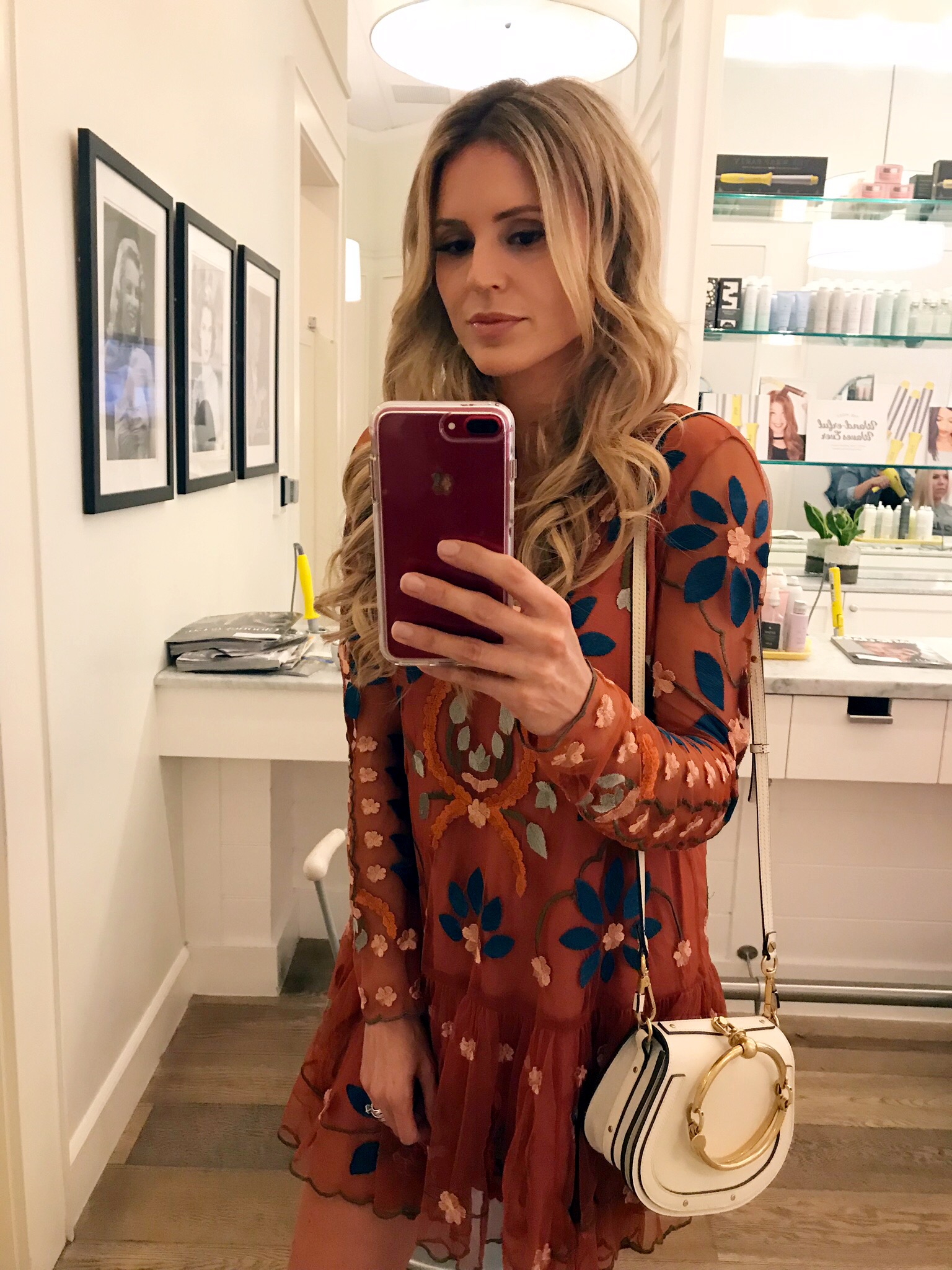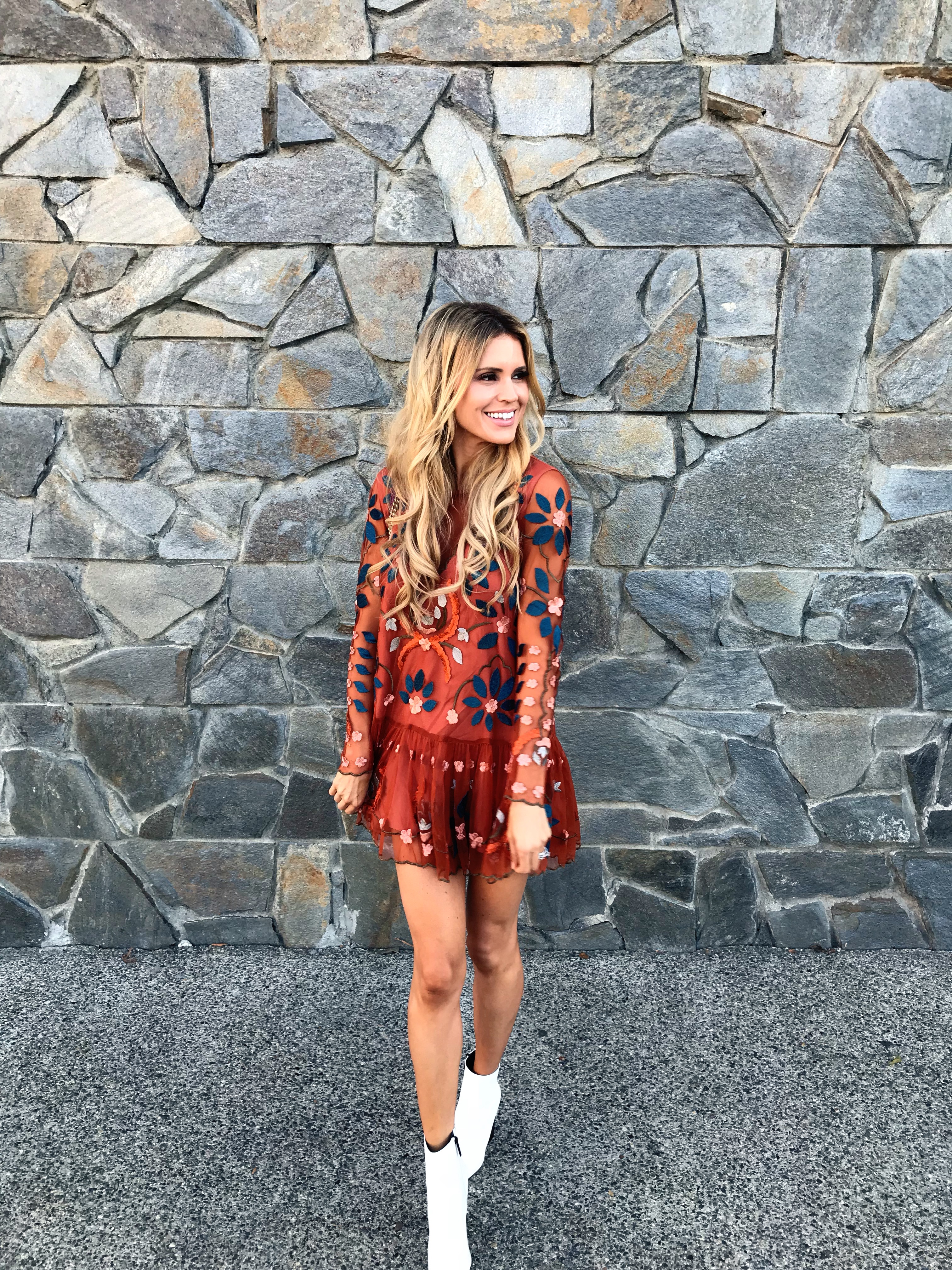 I wore this dress for my birthday last week, and I can't even tell you how many compliments I got and how many people stopped me to find out where it is from. I love the color… it reminds me of pumpkins. In the evening, I dressed it up with white booties, but I see myself also wearing with over the knee boots or taupe booties. I am wearing an XS (it runs oversized).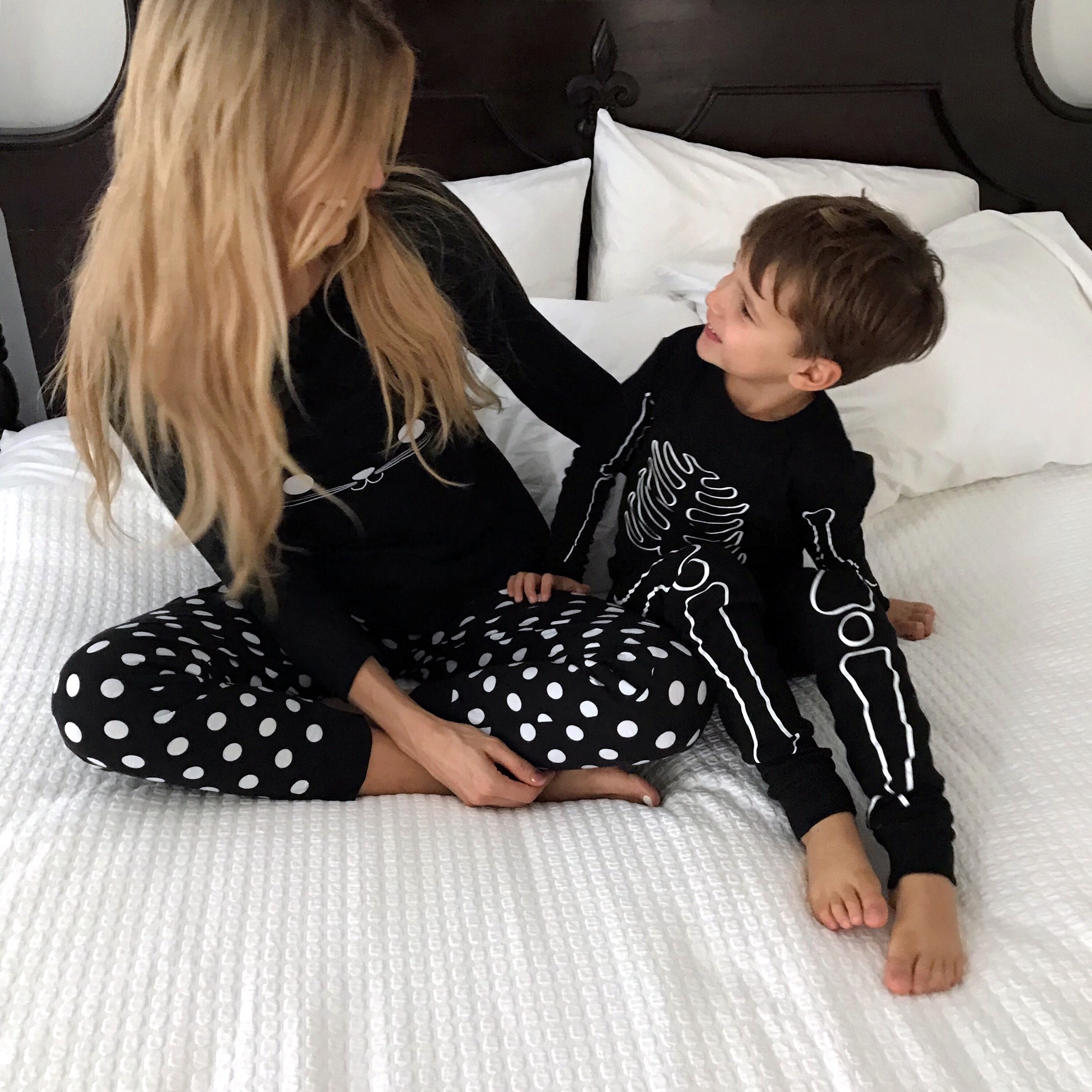 Both our Halloween pj's are from Target, and Max's are under $10 and feel just as nice quality as Gap Kids.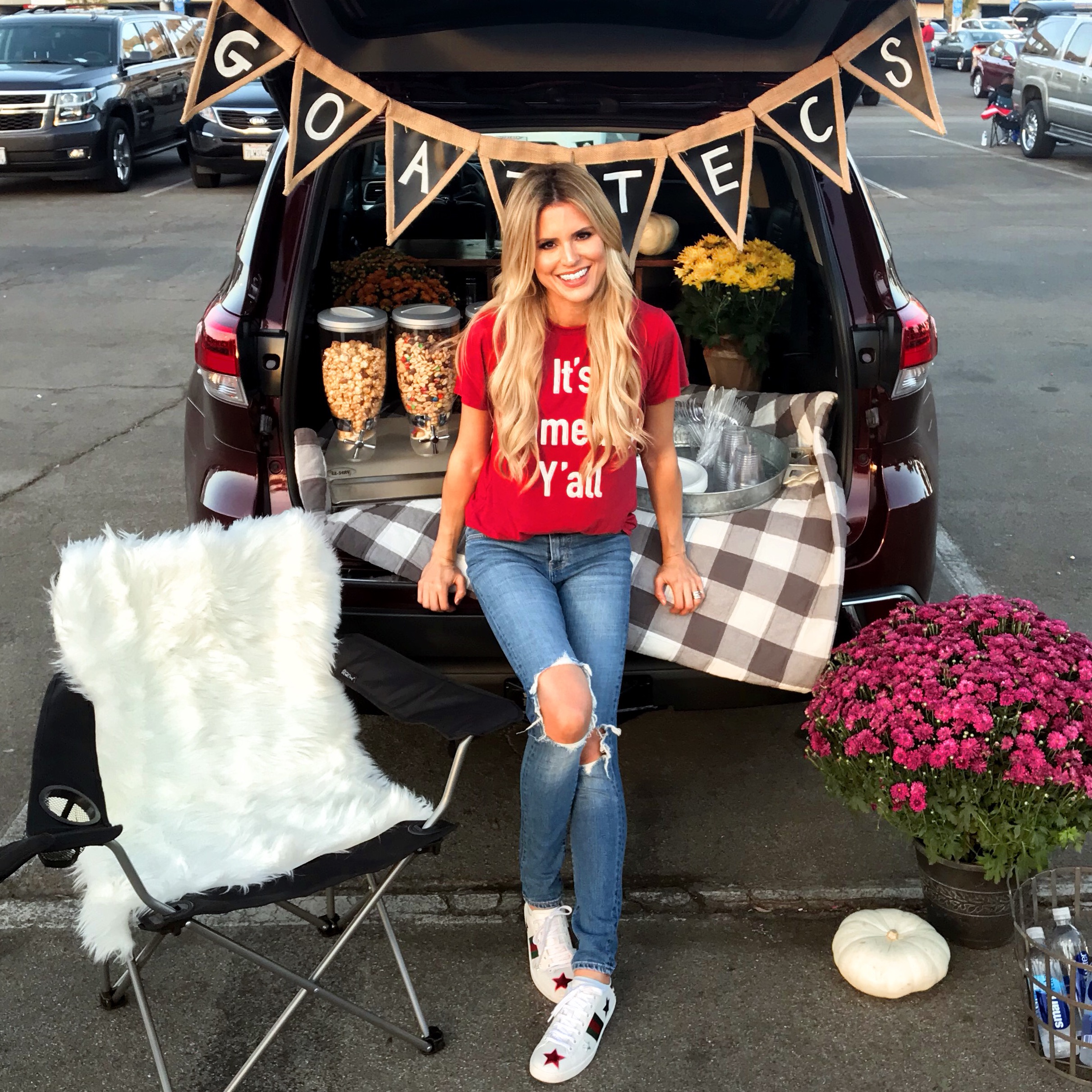 Last weekend we went tailgating (another first for me), and this is what I wore. I am obsessed with this tee for football season. Let's get this straight- I am obsessed with the tee. Not football. ha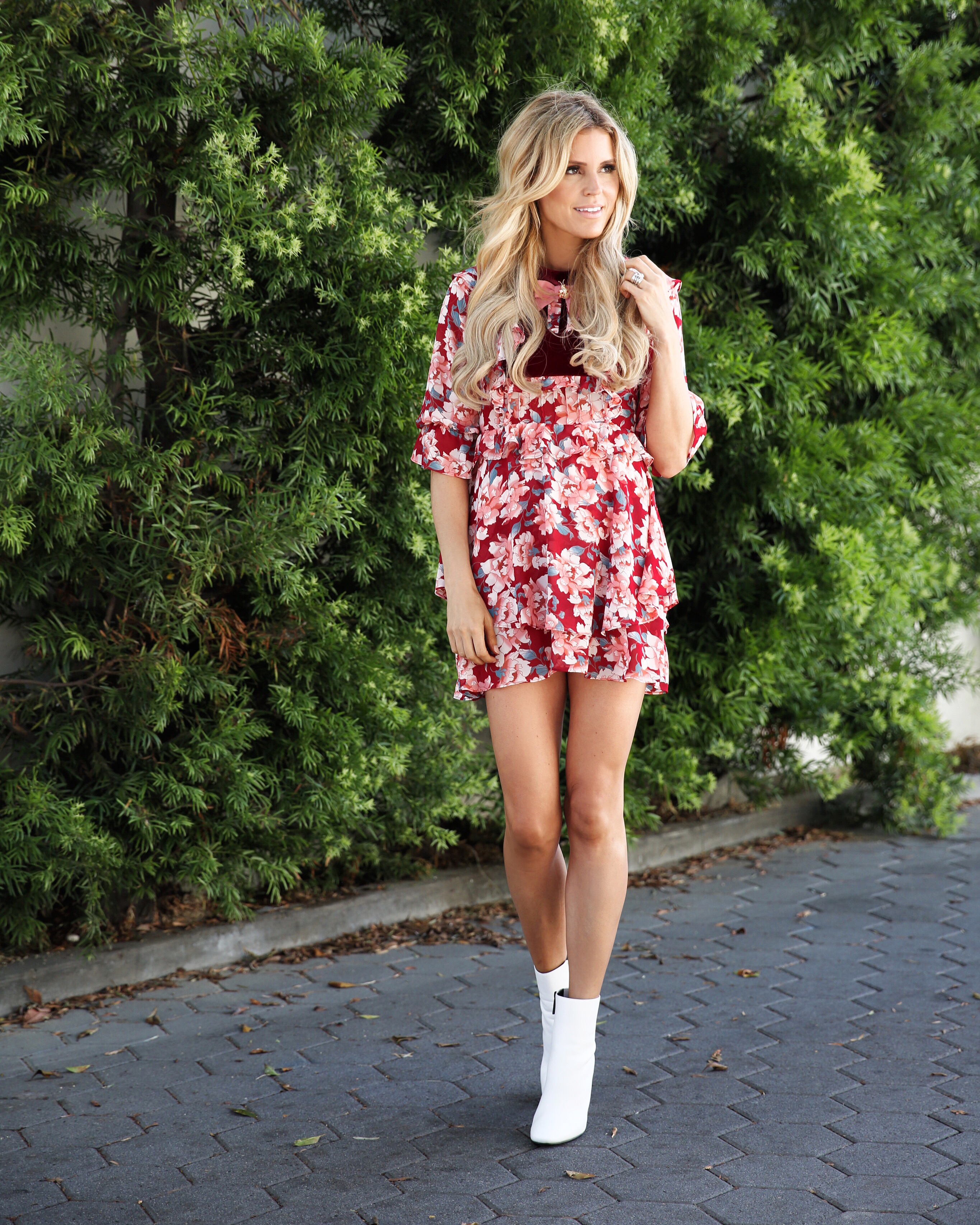 I will post more of this dress on Instagram, but as you can see the white booties are back. I originally bought an investment pair by Stella McCartney but took them back and got this more affordable option. I am trying to be wiser with my *investments* and splurge when I know I will get a lot of wear out of the item. I am surprisingly getting a lot more wear out of my white booties that I thought they would. They are so easy to pair with printed dresses. And whenever I wear them I feel like I'm an Austin Powers movie. lol
Thanks for stopping by guys and have a fantastic weekend! xo