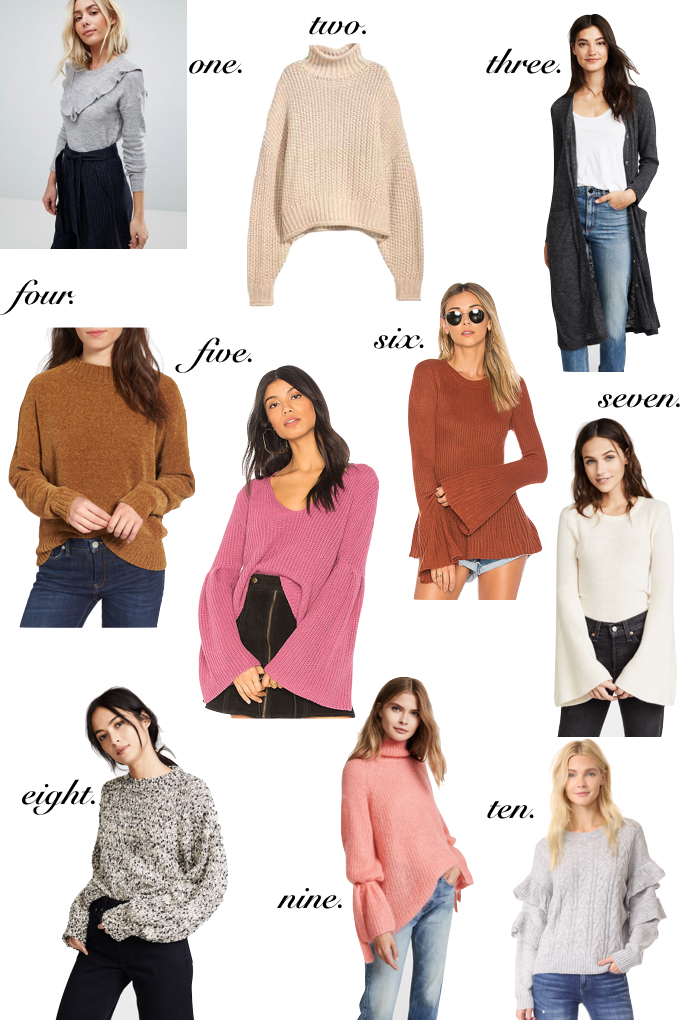 one. | two. | three. | four. | five. | six. | seven. | eight. | nine. | ten.
I have my eye on SO many sweaters right now, and I wanted to share my absolute favorites with you guys. Unfortunately it isn't sweater weather here yet BUT I have been pairing sweaters with my denim cut-off's so at least I can kind of pretend it's fall.
I just bought this sweater, and I can't stop wearing it. I love the color, and it is so soft and cozy (and the price is right!). If I had to pick just one sweater from this list it would be my top pick for sure. See how I styled it on Instagram here!
Most of these sweaters have fun ruffles or sleeve details. I can definitely see this as the biggest trend in sweaters this fall. Ruffles are so pretty and feminine, and I am a huge fan so I see a lot of ruffled sweater purchases in the near future.
Which is your favorite?
xo, Missy