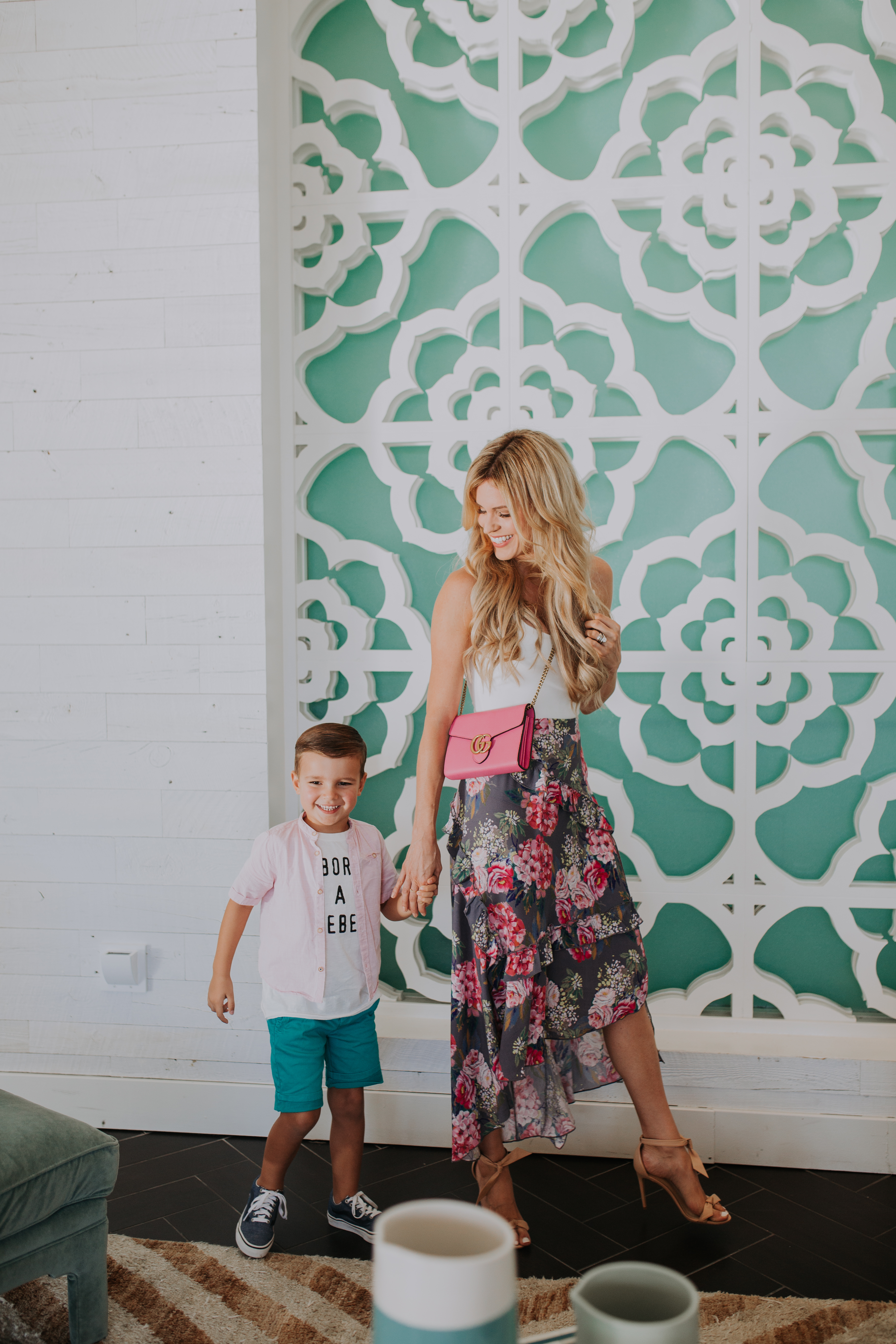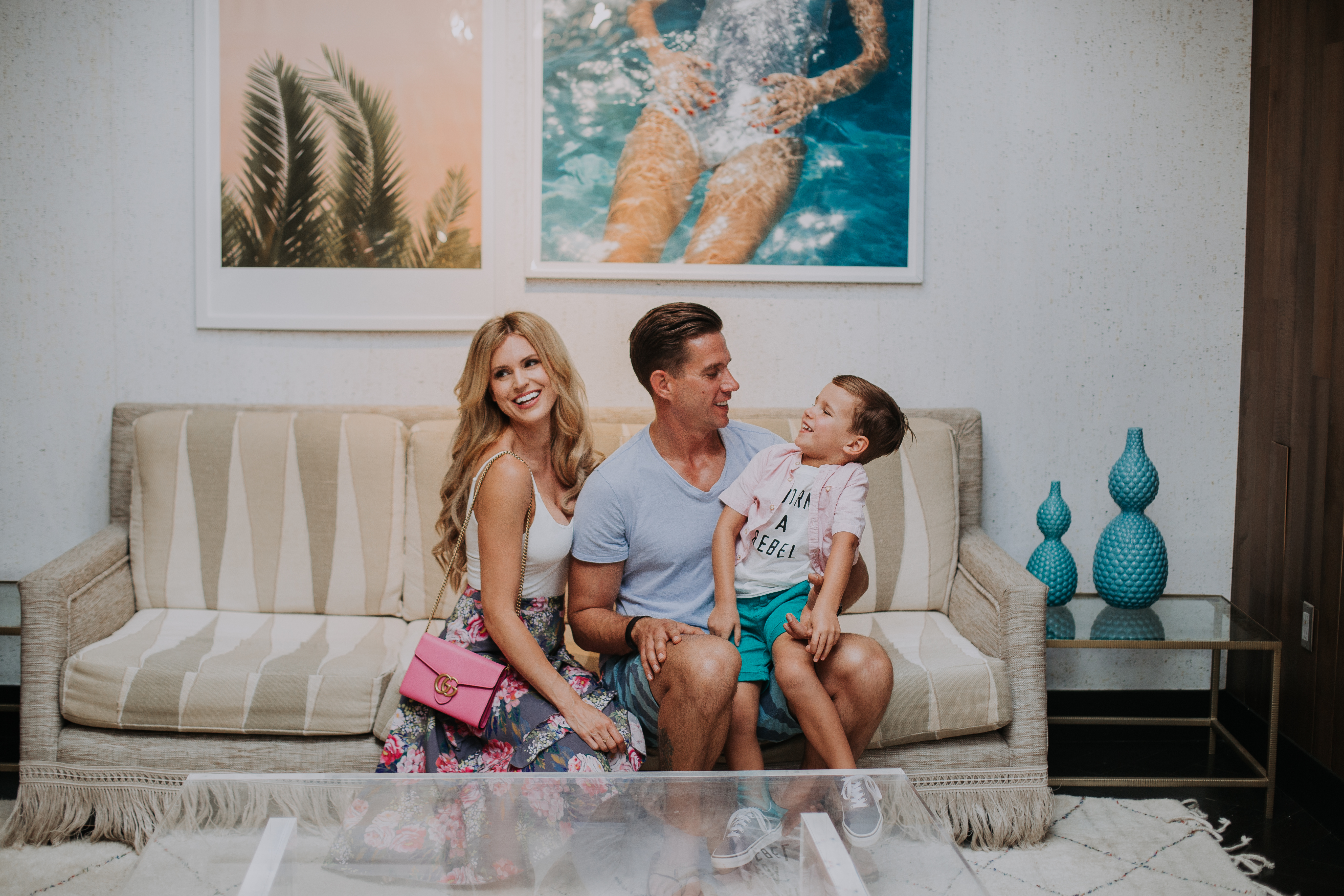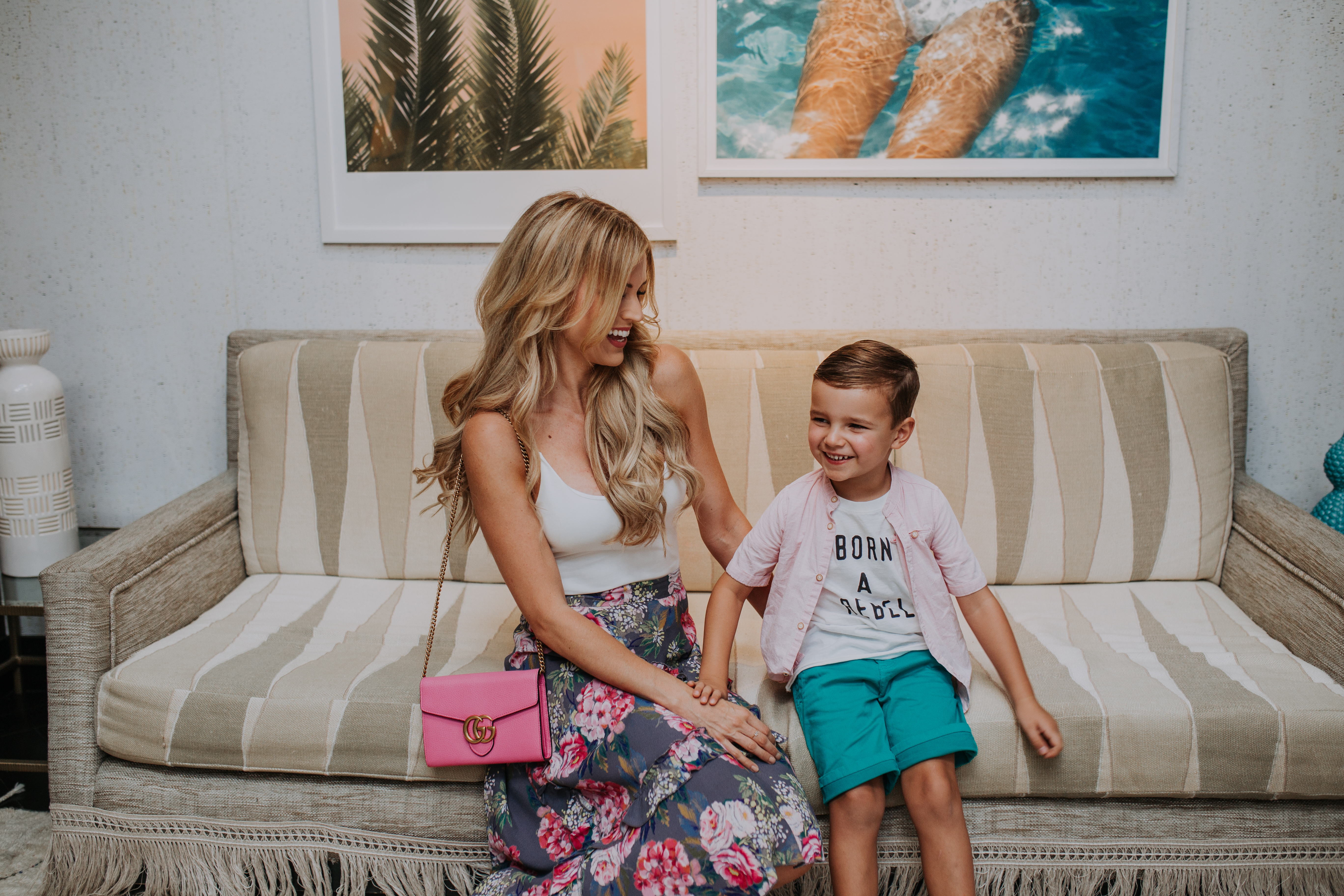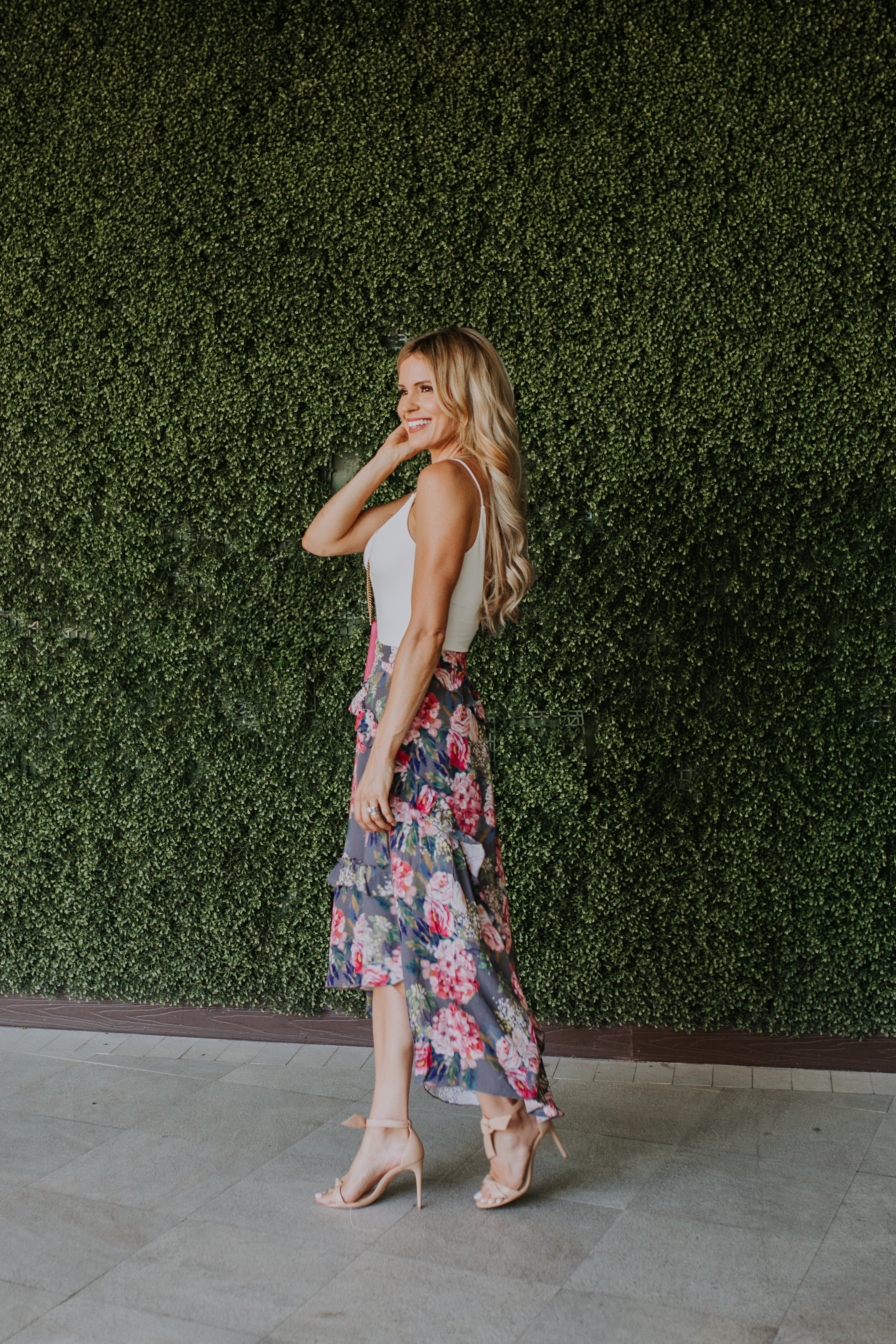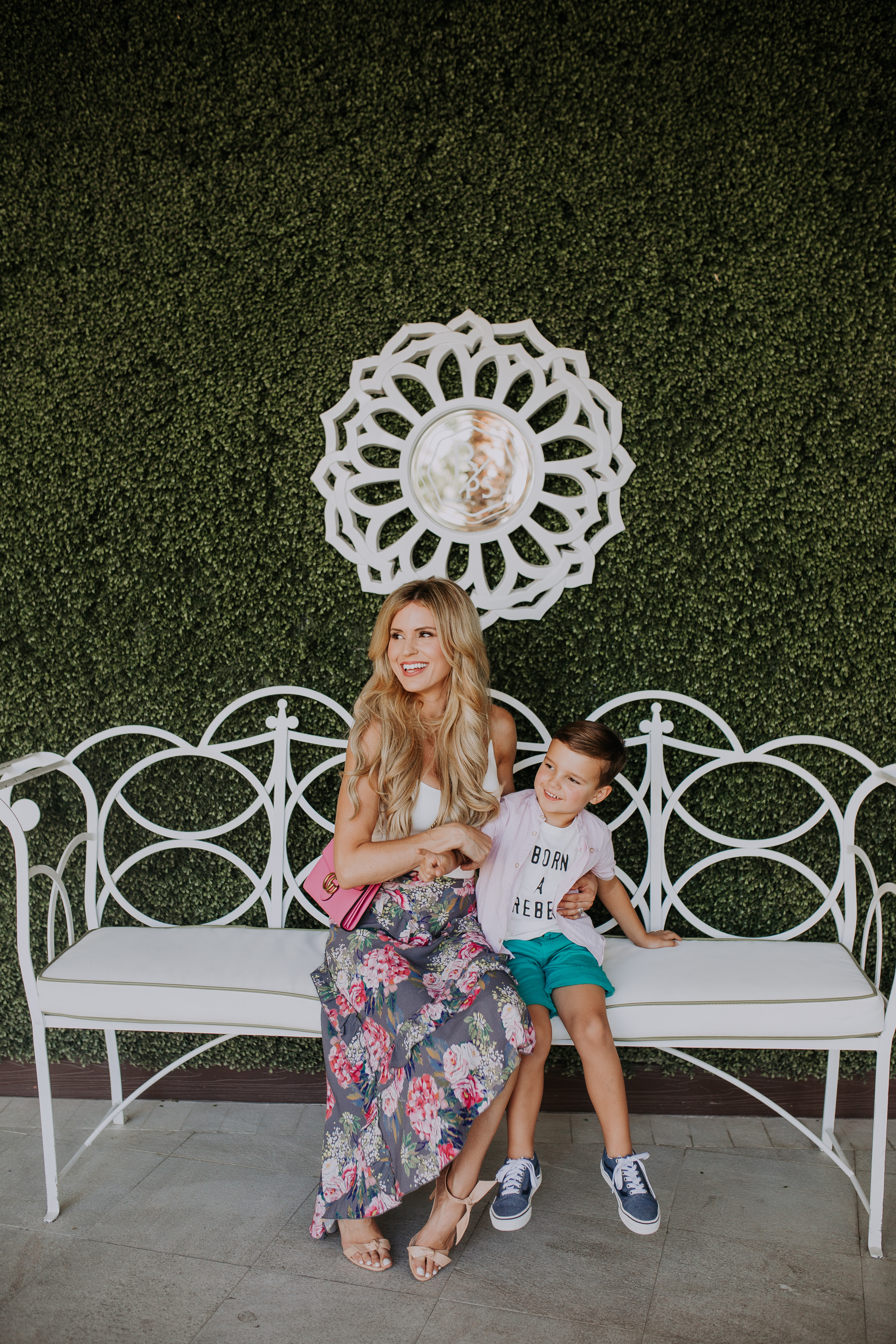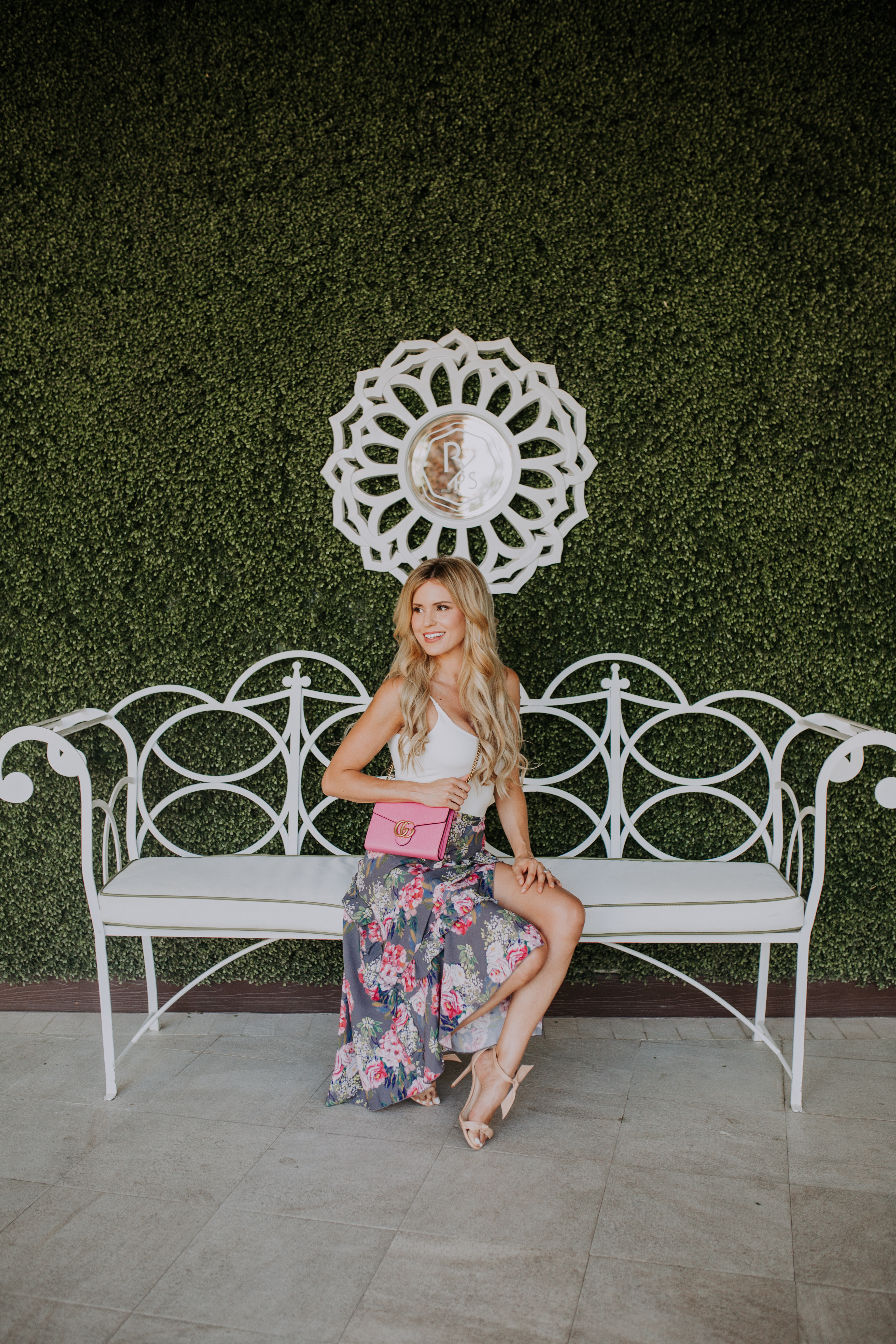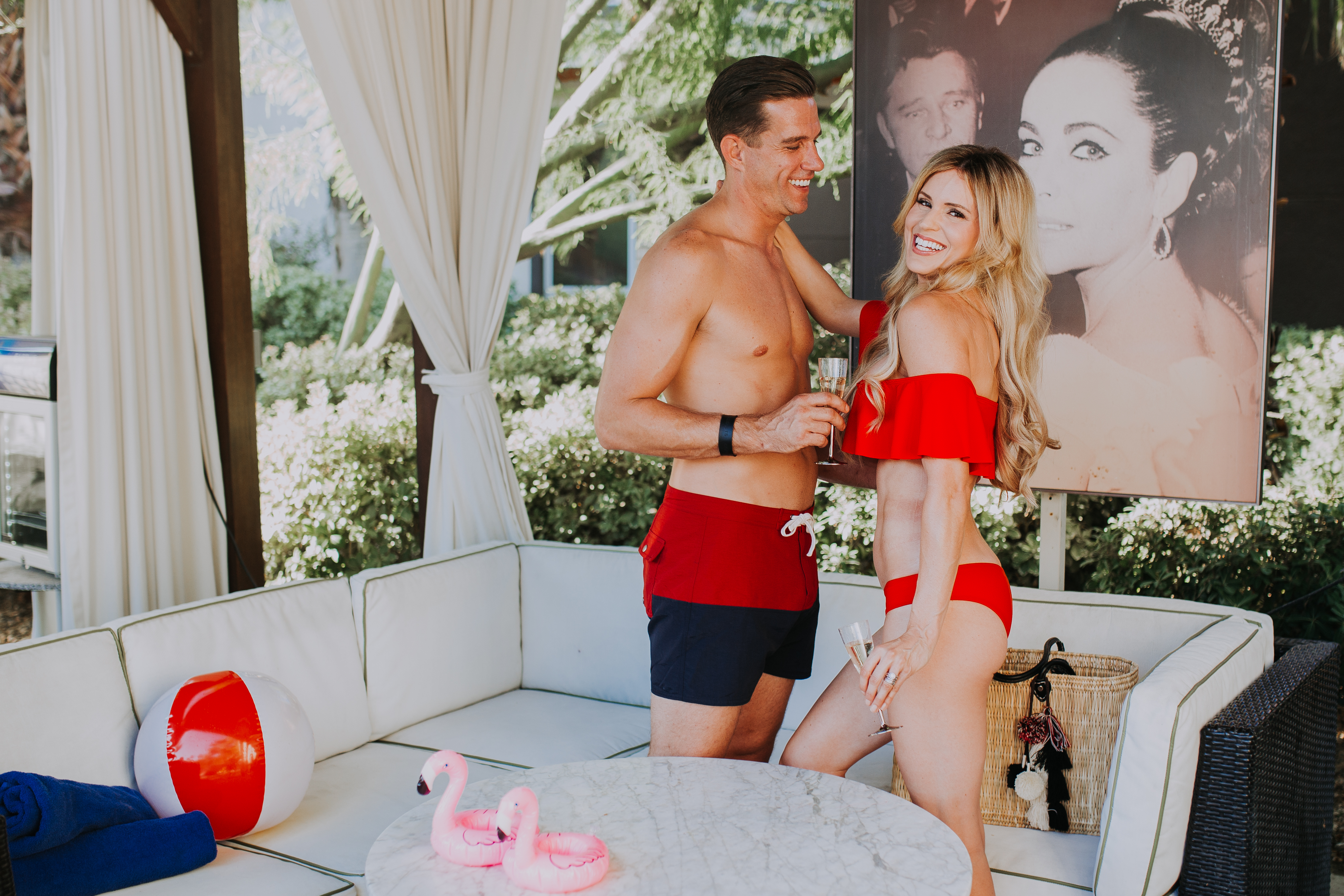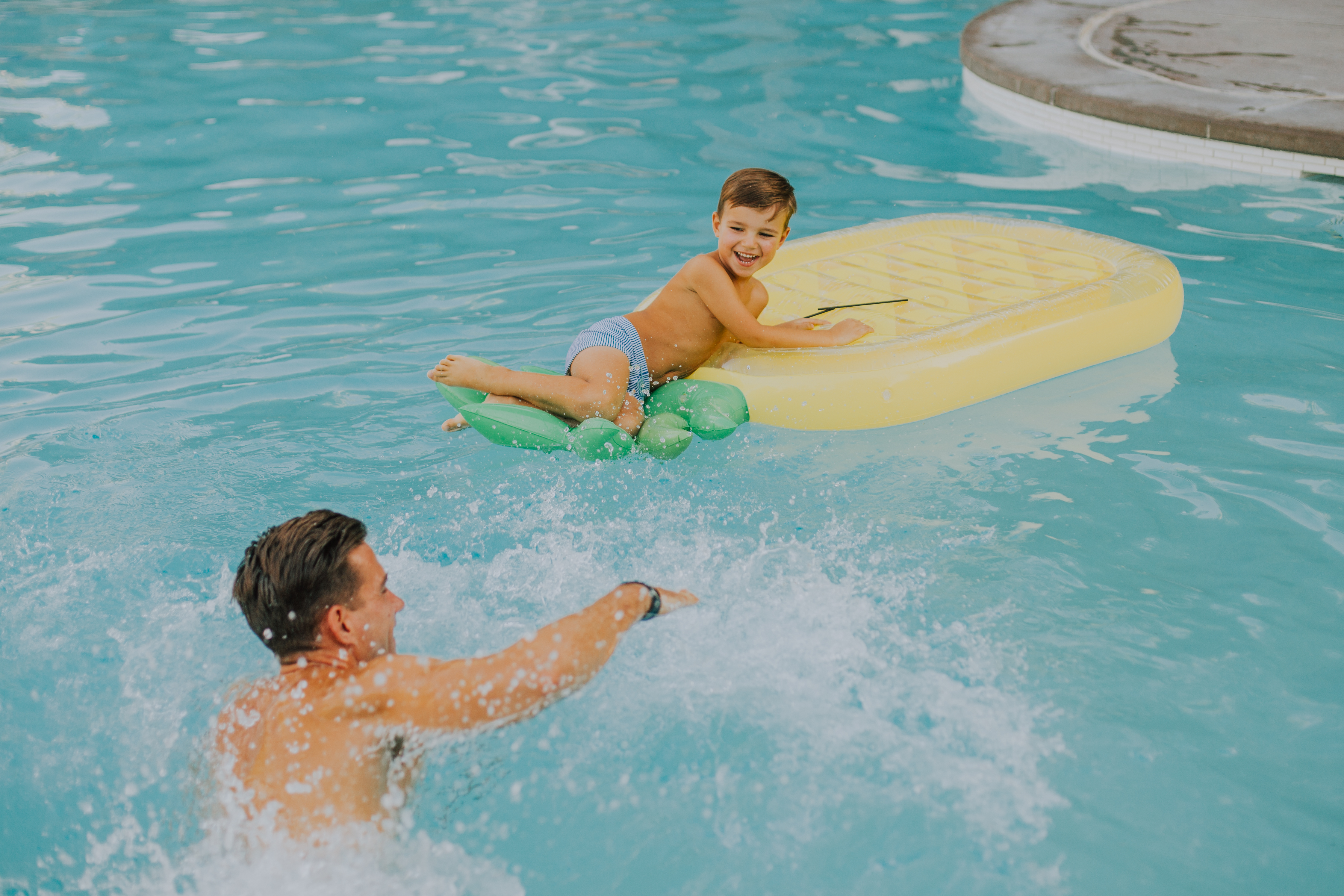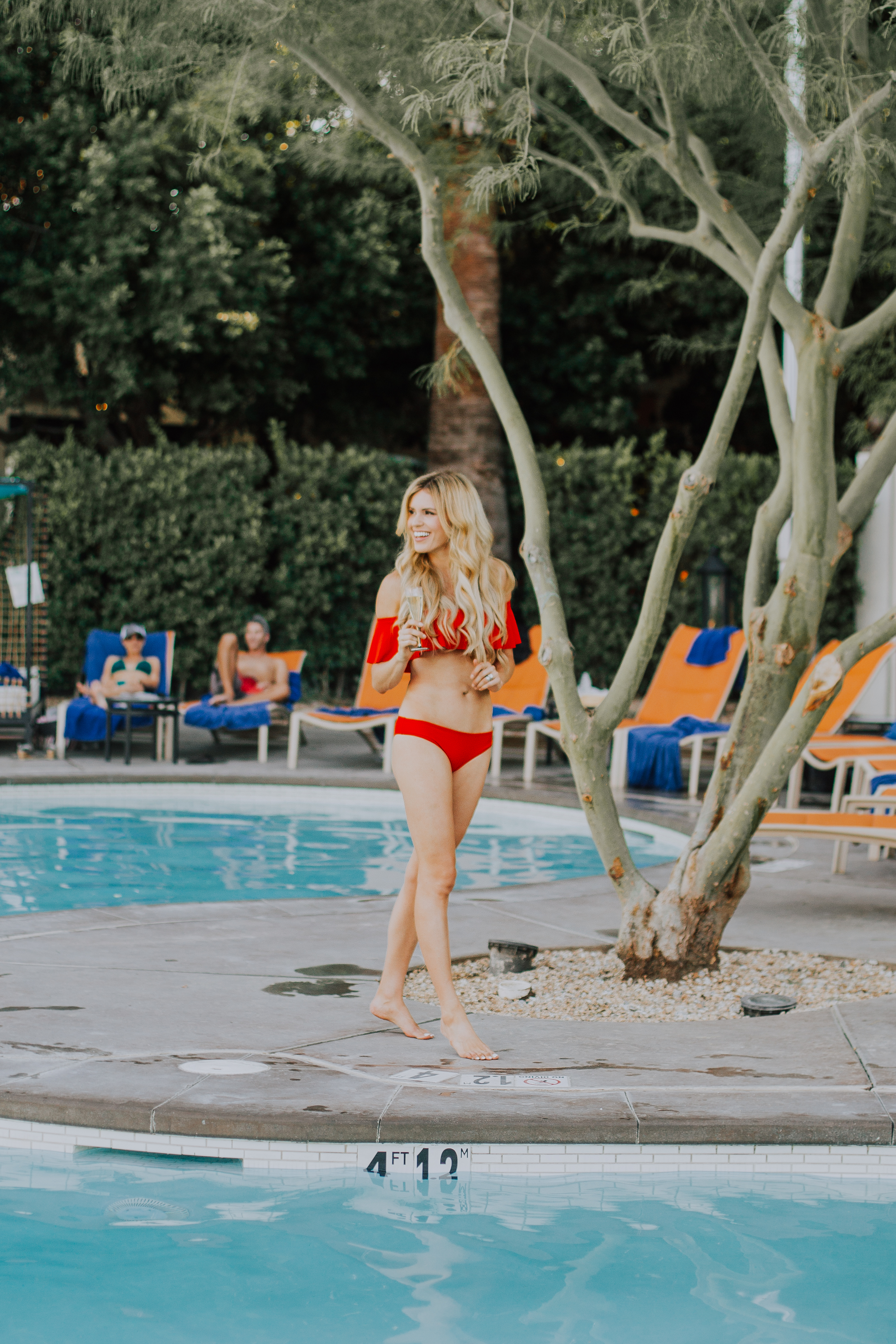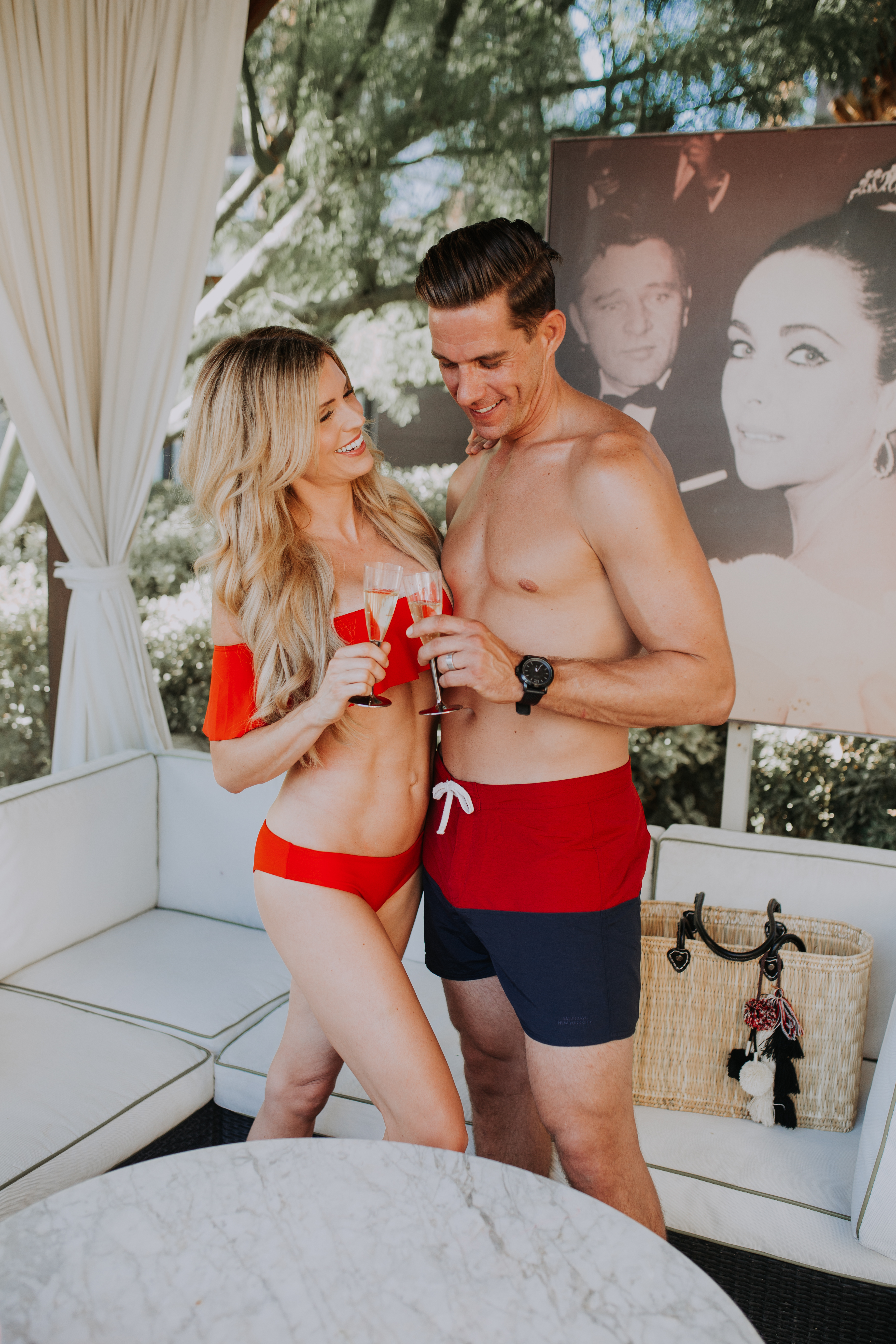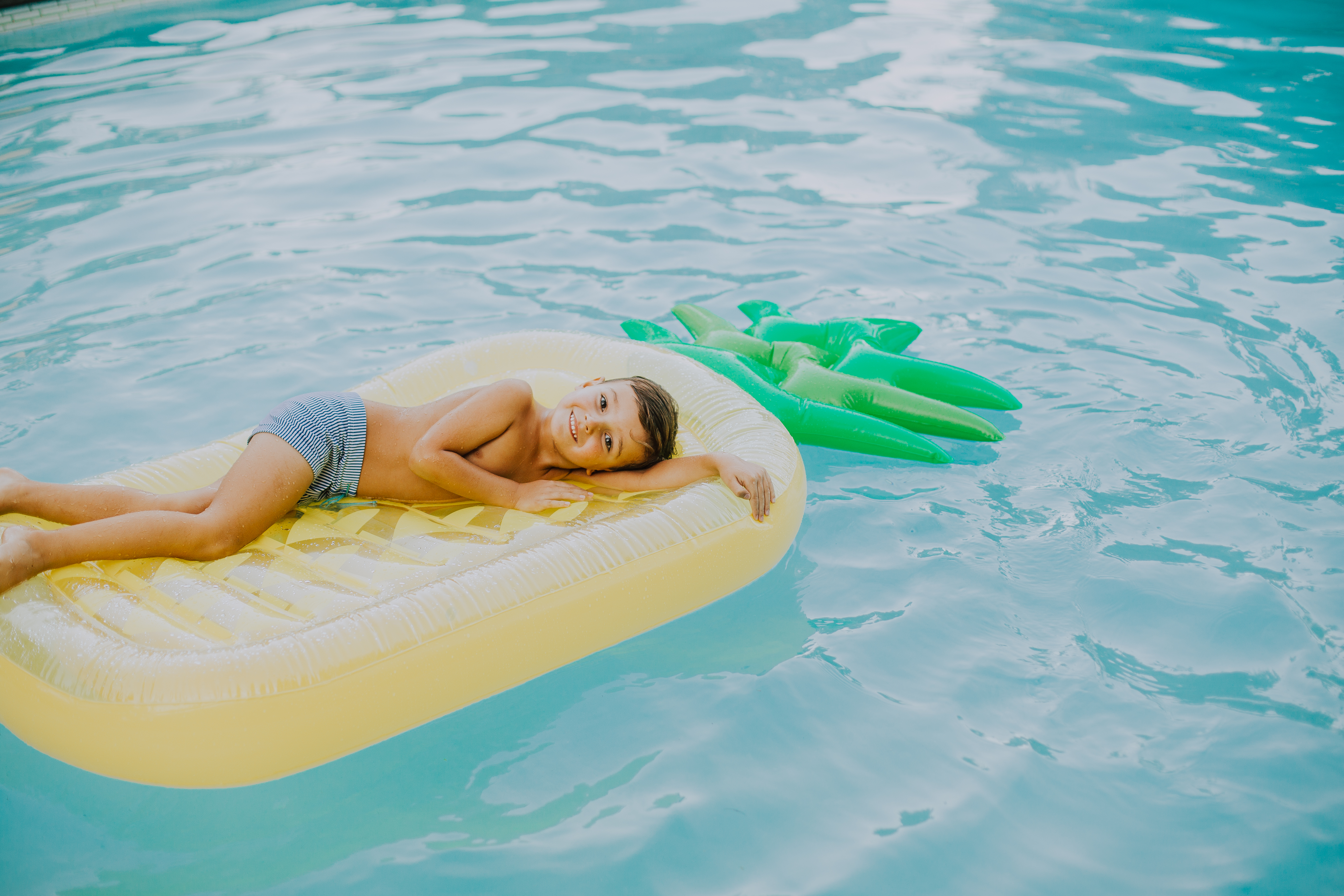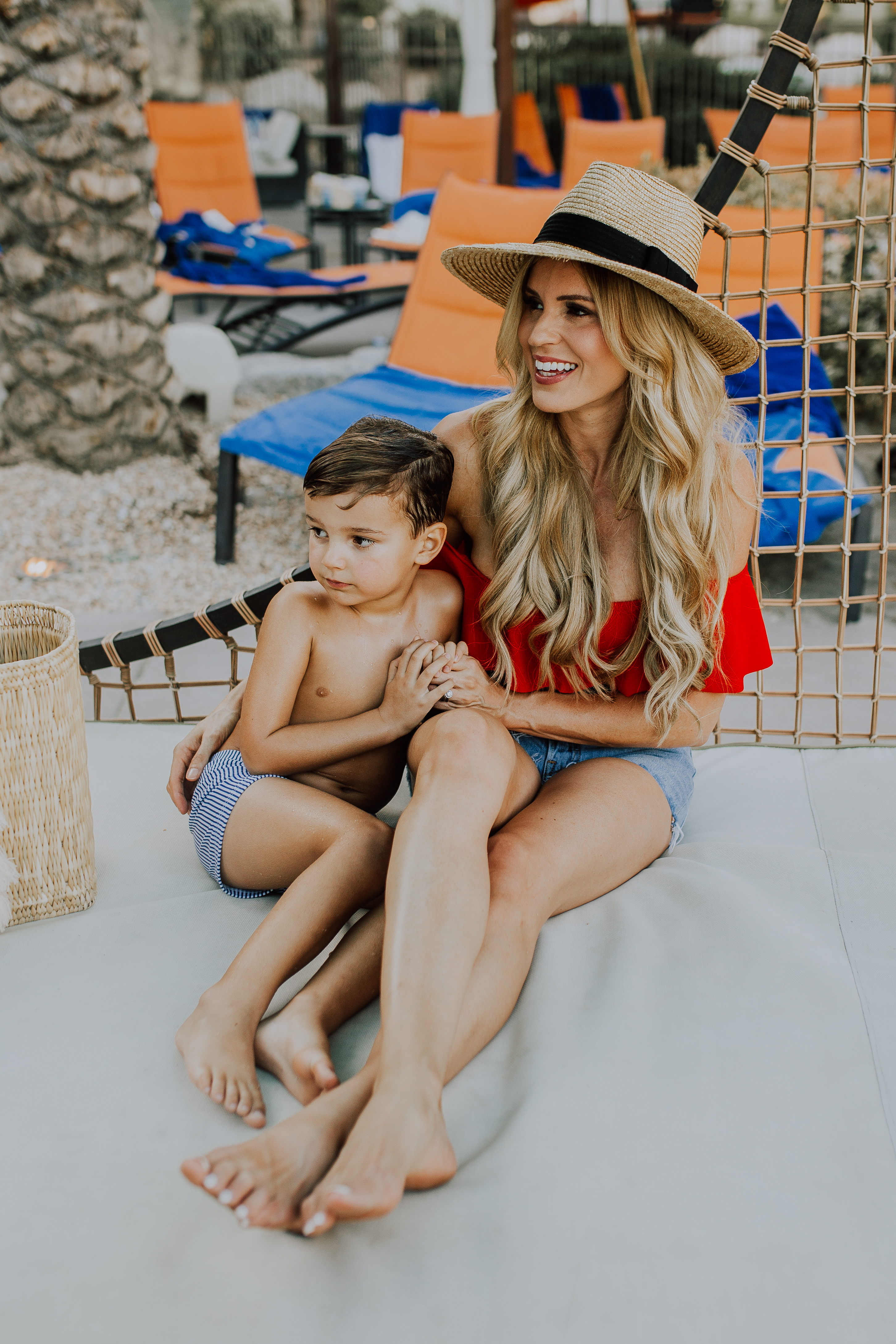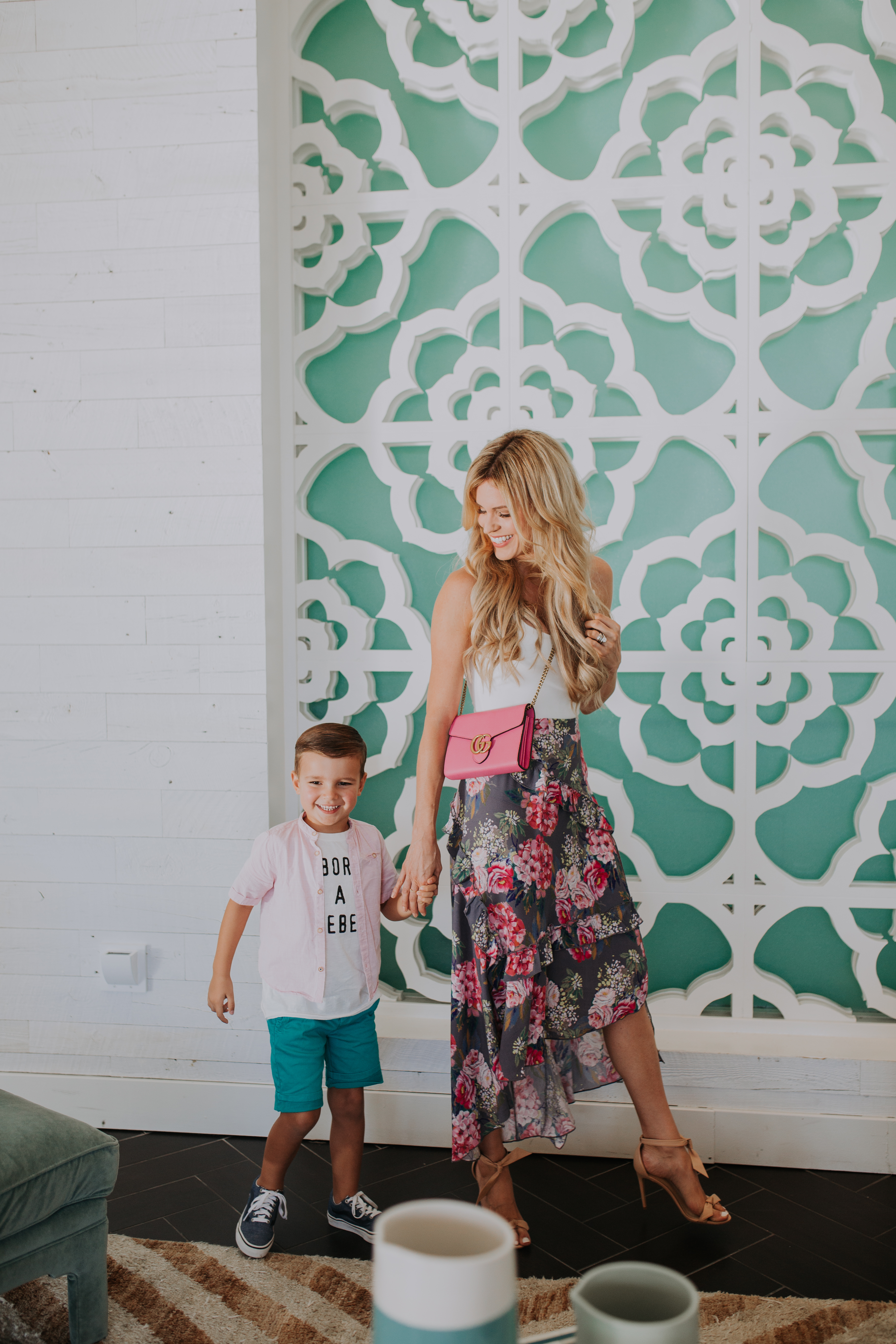 Tank/ Bodysuit | Maxi Skirt | Bag Similar | Sandals
Max's Tee | Shirt | Shorts | Sneakers 
Bathing Suit Top + Bottom | Beach Tote
Max is at that that perfect age. He's young enough that my husband and I can take him away on our "romantic" weekend getaways and old enough that on those getaways we don't have to worry about him getting into TOO much trouble. haha
He is definitely all-boy and a stubborn one so we had to really watch him like a hawk until pretty recently. Nowadays if he has a Hot Wheels car, he will stay pretty occupied and we don't have to worry as much about him running off. I swear those first couple years of his life AGED me lol.
Most recently we did a weekend trip to Palm Springs and stayed at the newly renovated Riviera Palm Springs. It's just a quick two hour trip from where we live in Orange County, and the weather was so perfect. It was still in the 90's, but everyone that worked at the hotel kept commenting how beautiful the weather was since it can get over 110 there.
We didn't have much on the agenda. When I am on vacation, I want to relax… not run around a do a bunch of stuff. Because that's basically what my everyday life is. #nothanks
My favorite part of the Riviera was the cabana. Unfortunately, out of Chad, Max, and myself I am the only one who drinks. Bad joke, anyway… there was way too much champs (wait, is there such a thing?) and I was the only one to drink it. You can tell I was getting pretty smiley and giggly in the bathing suit photos. In all honesty, when being photographed in swimwear it is pretty nice to have some bubbly to take the edge off.
Palm Springs is a great destination for bachelor/bachelorette parties, and the cabana that we had was actually their Bachelorette V.I.P. Cabana. So worth it if you can spring it! It really made our day so much better! So many yummy food and drinks, and it was nice to have a spot to cool down in the shade. I also love the privacy and more homey feel of a cabana.
Some of the highlights of our trip, besides the cabana, were- room service (it was Max's first time getting room service and he loved having breakfast in bed) and then dining in downtown Palm Springs which was a super quick trip from our hotel.
Our weekend basically consisted of eating and laying down and I wouldn't have had it any other way!
Photography by Brianna Broyles.
In collaboration with the Riviera Palm Springs. All thoughts and opinions are my own.