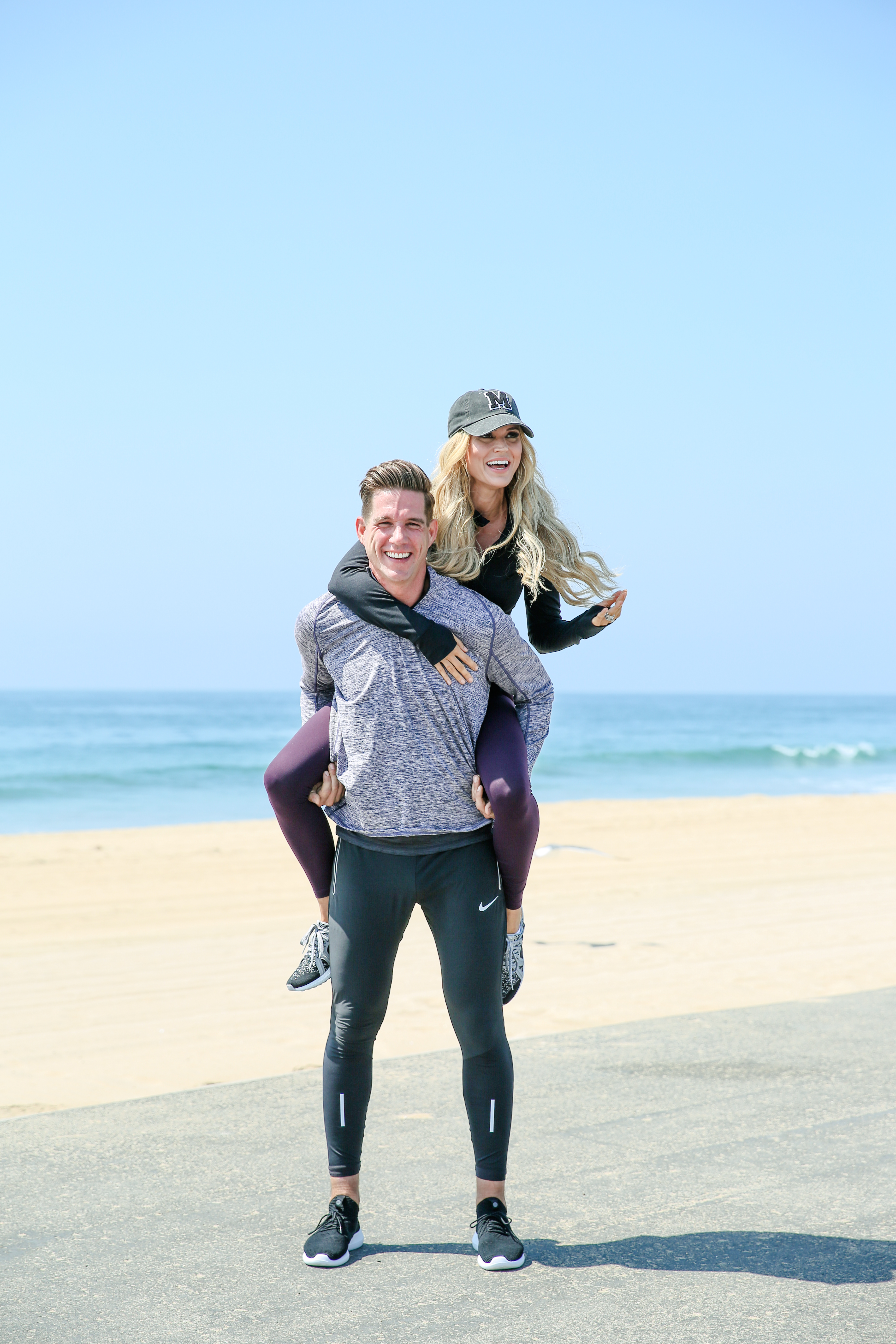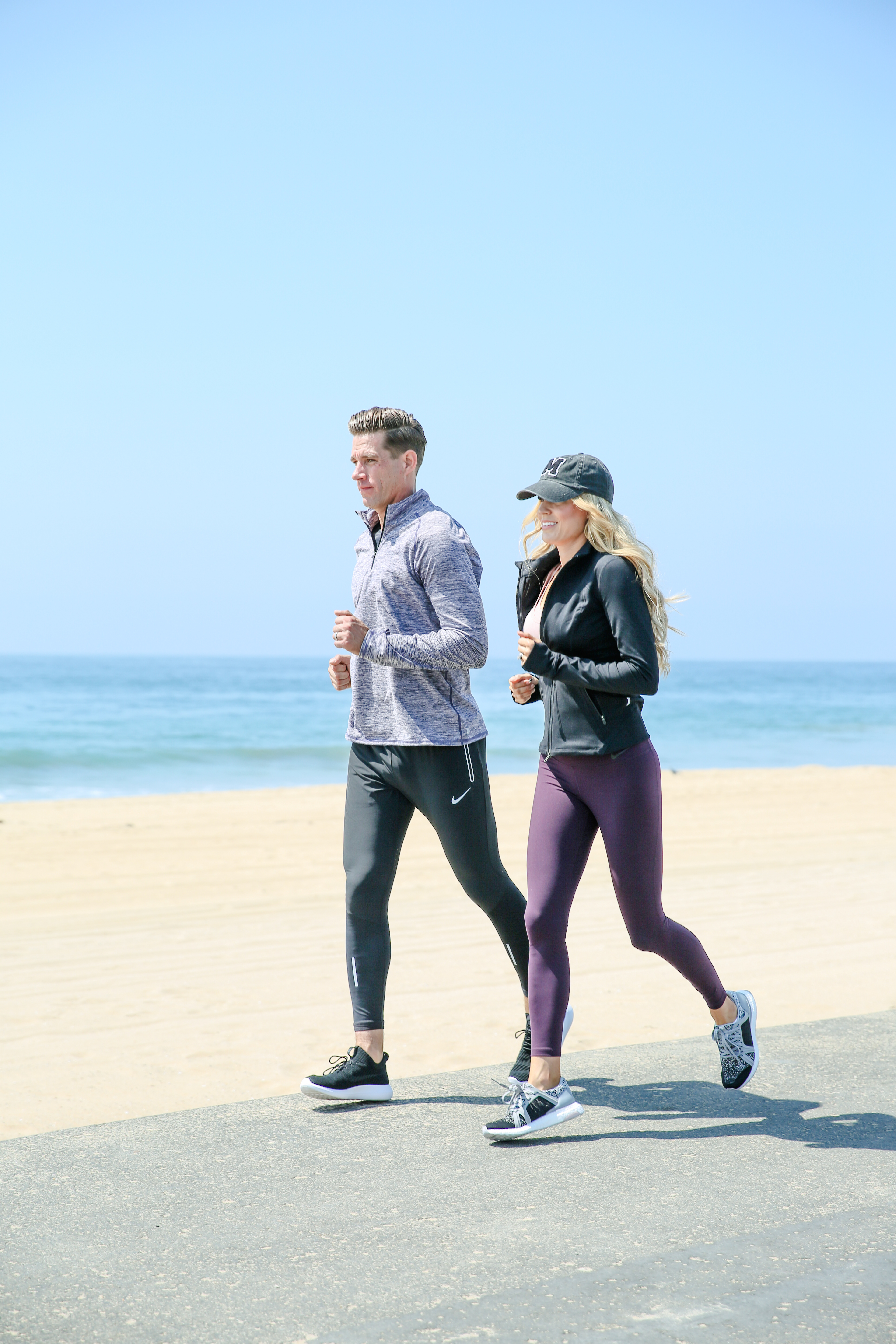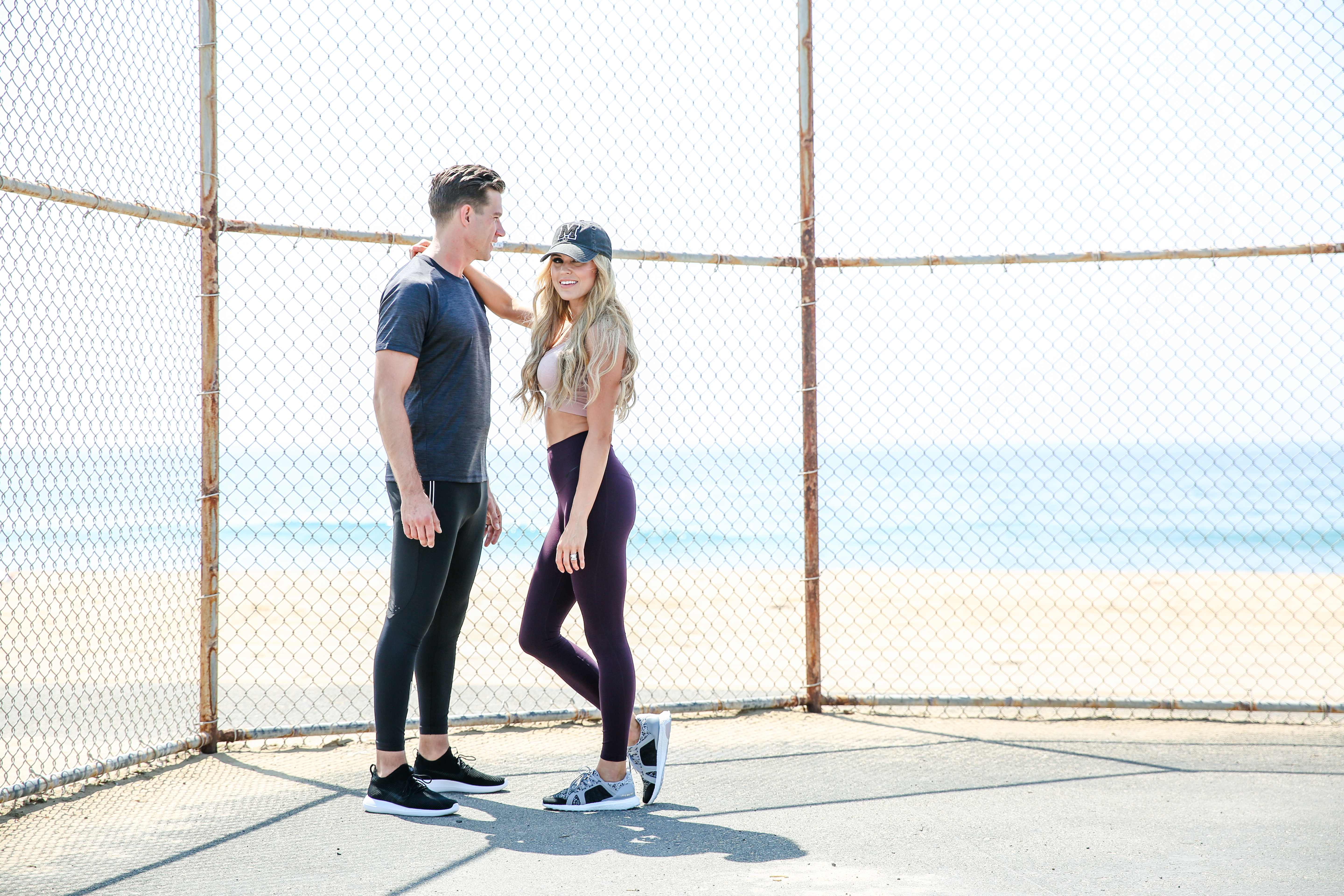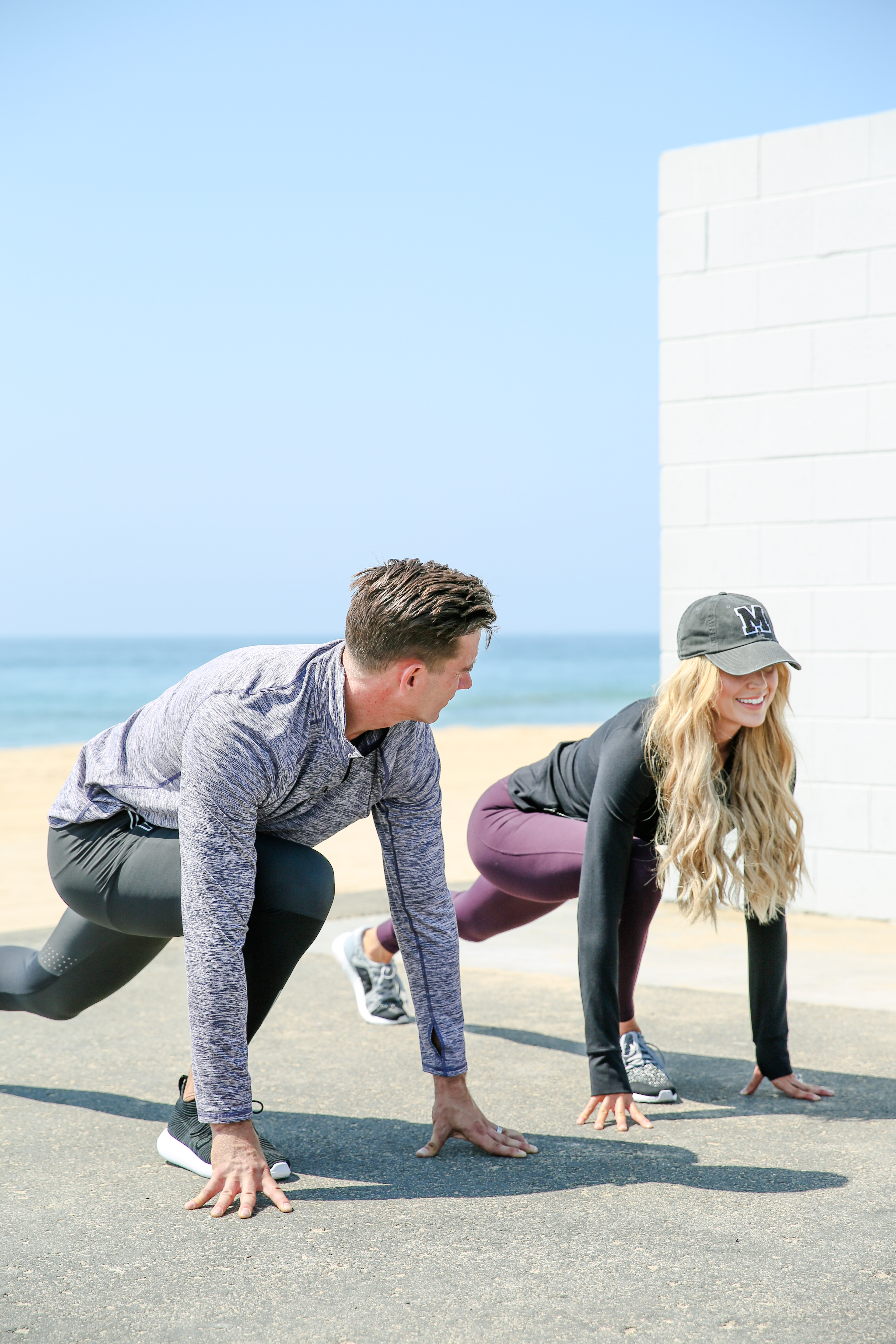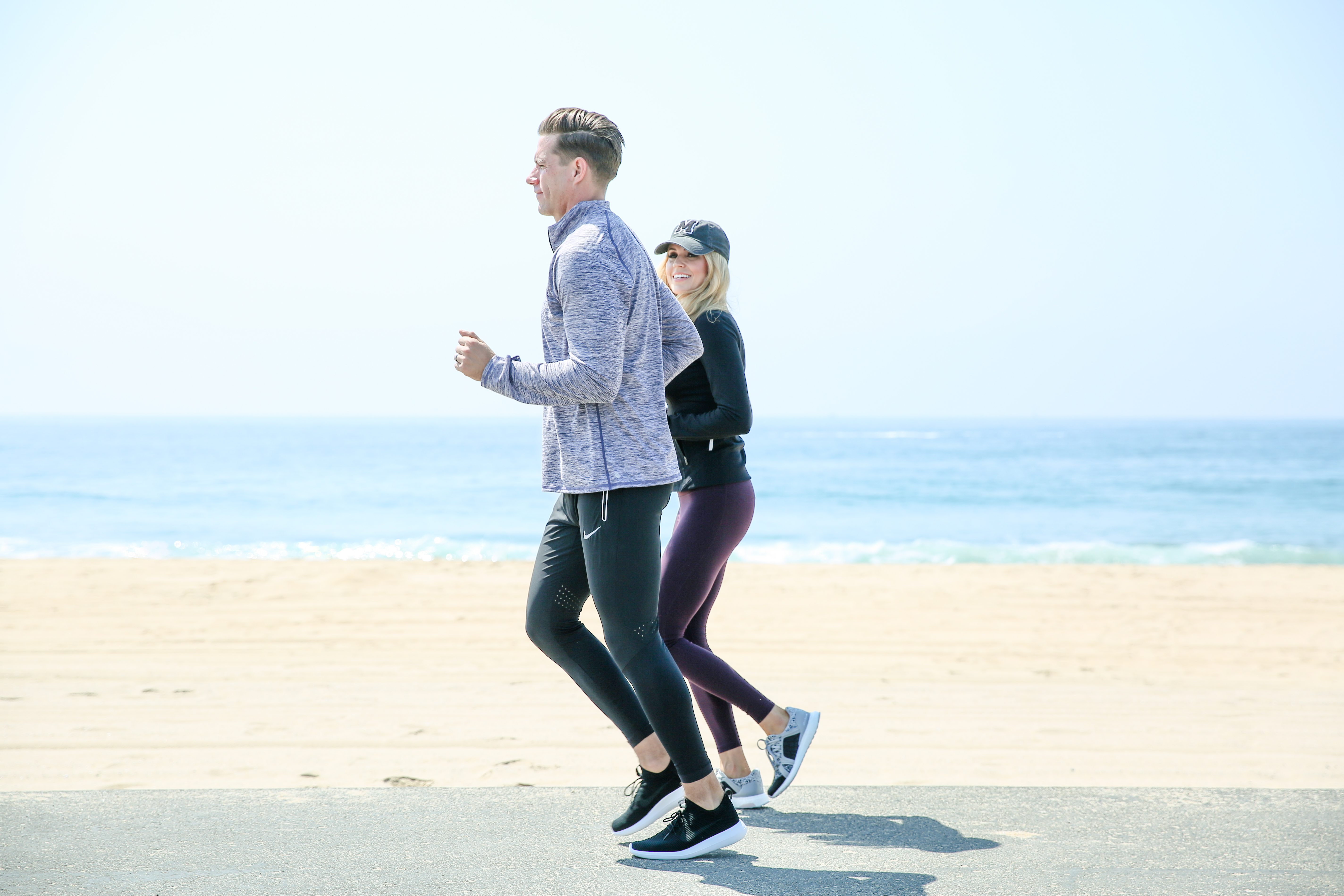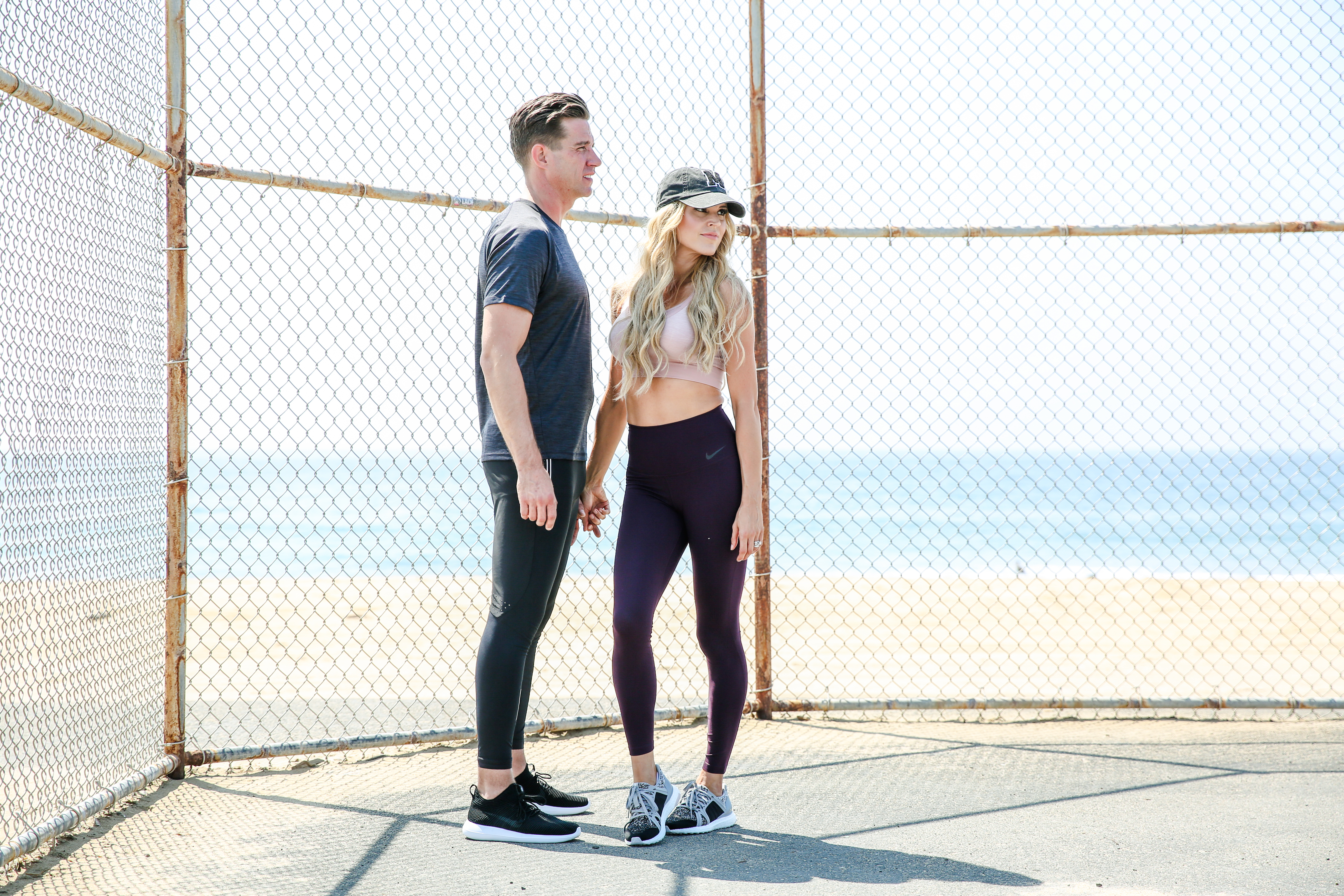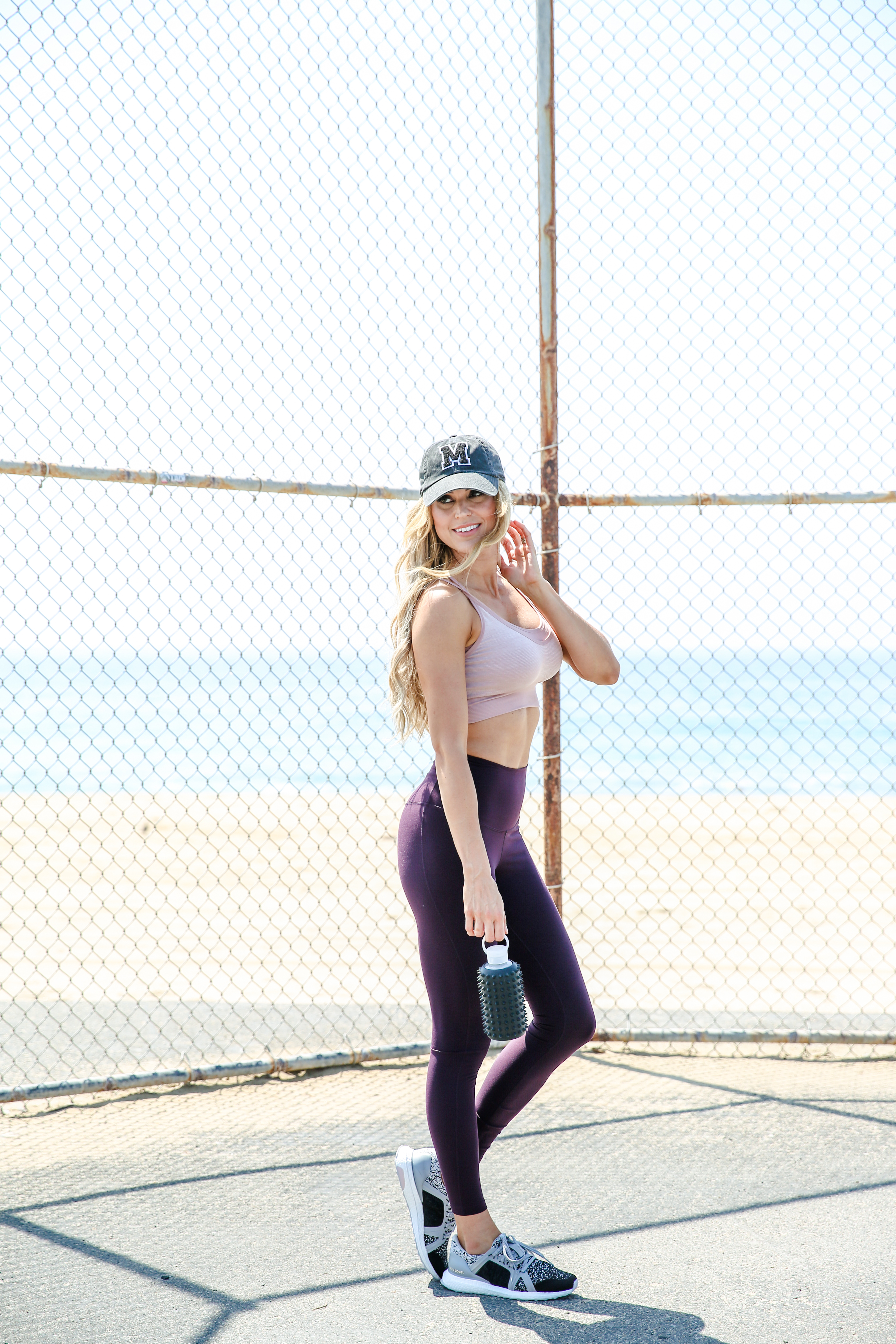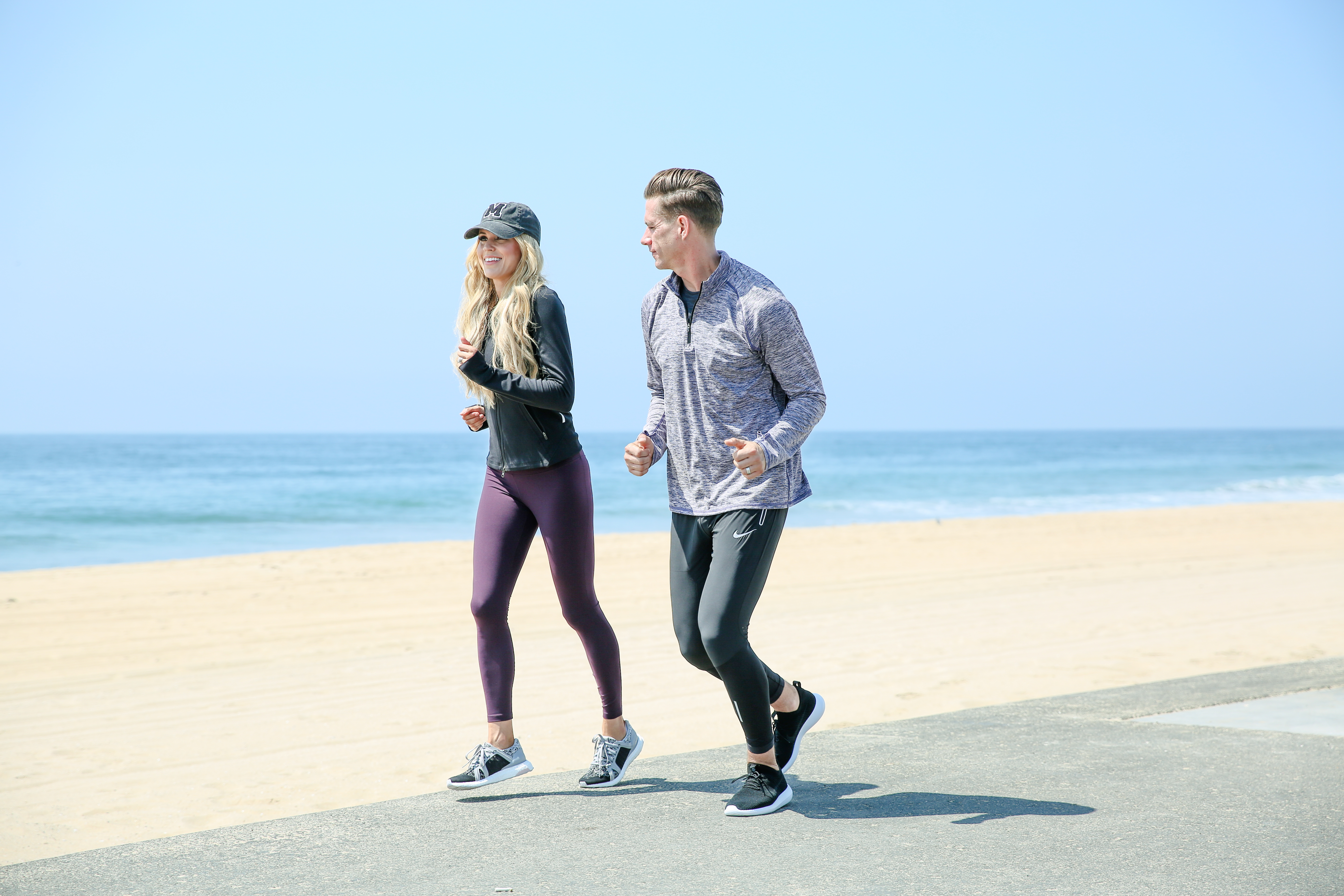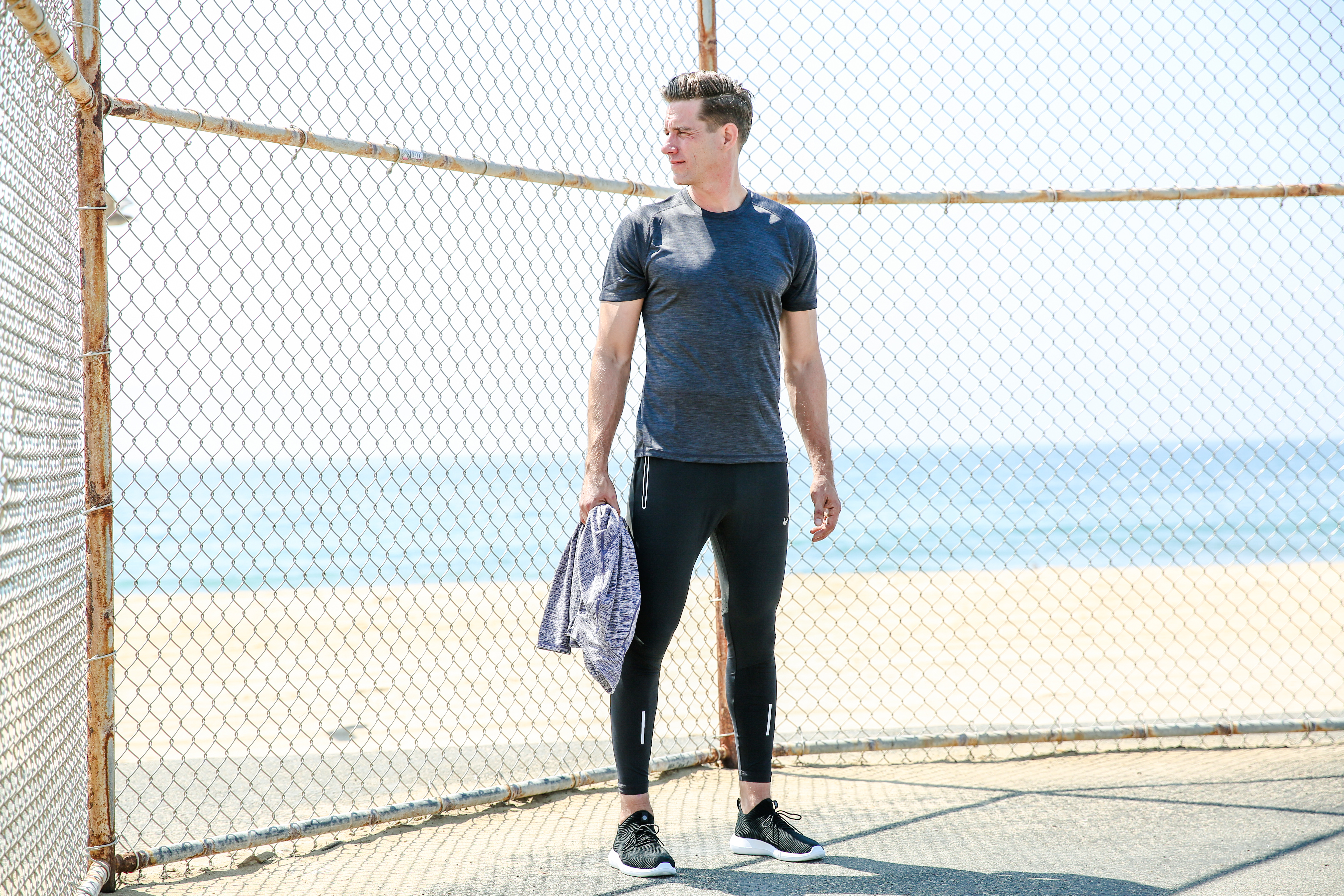 Jacket: Zella Presence Training Jacket | Sports Bra: Zella Layered Longline Sports Bra | Leggings: Nike Power Legendary High Waist Tights (run small, size up one size) | Sneakers: Adidas Ultraboost Running Shoe | Hat: Initial Baseball Cap | Water Bottle: Spiked Glass Water Bottle
Hubs: Jacket: Zella Celsian Quarter Zip Pullover | Tee: Zella Triplite T-Shirt | Leggings: Nike Flex Running Pants | Sneakers: Nike Running Shoe
I've been getting questions on my fitness routine + diet on Instagram lately so thought I would share an update with you guys! I've done a few recent fitness posts, but this one is a switch since my husband is making a guest appearance. I had fun styling him up in all new activewear from Nordstrom. And everything I'm wearing is from Nordstrom too!
My husband is one of those guys that will wear the same workout clothes year after year and not splurge on something new. *Maybe* now this is just a theory… but "maybe" he is compensating for my shopping habits. Personally, I never have buyer's remorse when buying activewear. I know it will get a lot of use, and I am more motivated to hit the gym when I have something new to wear.
I am still working out exclusively at Orangetheory Mission Viejo, and we spend half the class on the treadmill in front of a mirror. I get very bored staring at myself in the same clothes. And also the same hats! This one is my current favorite!
My husband and I are still trying to figure out the best workout schedule for both of us. Right now we are both doing early mornings. He goes at 5 a.m. (5 AM!!!) and I go at 6 a.m. The hats come in handy to throw on for those early mornings when I am not wearing makeup and just throwing my hair in a ponytail.
It is just starting to feel a little breezy in the mornings so this zip-up jacket for me and this pullover for him is perfect to add a light layer. I am also extremely obsessed with these sneakers. I usually wear Nike Free's to work out, but I had to try these sneakers after hearing all the hype. I love how they look and feel. It is literally like walking (and running) on a cloud.
As far as my workout routine, I have been averaging 4 classes a week. On the best weeks, I can sometimes squeeze in 5. I usually shoot photos for my blog on Thursday mornings so I take off Thursday's and the weekend. They say that diet is 90% of results (I think I heard that somewhere) so I am really trying to make permanent changes in my diet to take advantage of all the hard work I am putting in at the gym. I think I might even try counting macros and get a fitbit.
How hot does my hubby look?! He is always such a good sport about taking photos for my blog. Even though he doesn't like to shop, he really enjoys the feeling of having new clothes and he really liked everything we picked out from Nordstrom. His shirt + jacket and my sports bra + jacket are all Nordstrom's Zella brand. Zella is one of my favorite activewear brands… I especially love their leggings. The line is quality and lasts but affordable too. If you haven't tried Zella, start with these leggings (have and love!) which have a cult following. And perfect for the cooler months ahead!
Thank you for stopping by the blog today… I will do another blog post in the next month or so going into depth on what we eat (after I get that all figured out!)
xo
Photos by Vincent Elejorde.
Thank you Nordstrom for sponsoring this post! All thoughts and opinions are my own.