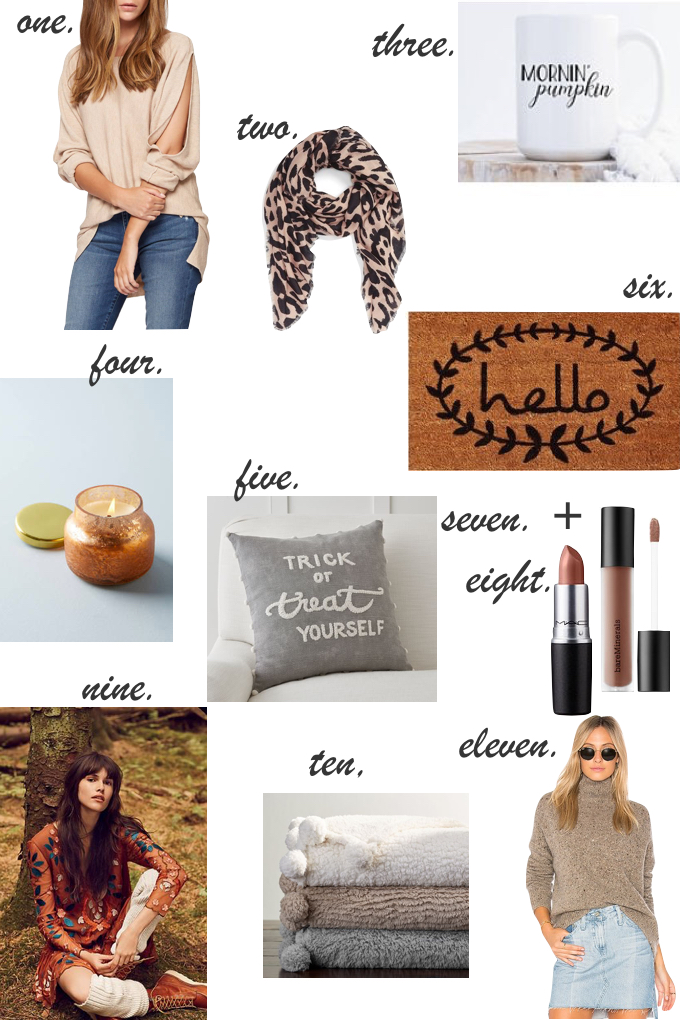 one. | two. | three. | four. | five. | six. | seven. | eight. | nine. | ten. | eleven.
Happy First Day of Fall! I am definitely getting in the fall mood and slowly adding decorative touches around my home. It all started with this pumpkin candle (which I am burning right now!) and now I am searching Pinterest trying to figure out how I want to decorate my front porch for fall.
Whenever the seasons change, I like to switch up the doormat. For some reason I am head over heels crazy about this one, and when I went to purchase it was backordered until November. Sp apparently I am not the only one crazy about it. I might wait until November, but I found this similar option which is cute and available now.
It's my birthday this weekend, and I got this dress to wear to my birthday brunch. It's great for fall weather here in Orange County, and to me it is the color of pumpkin. I am really into rust/pumpkin colors right now which is a first. Like this sweater!
As we move into fall, I have moved on from wearing pink on my lips. I usually keep it simple and wear the same pinkish nude lip color, but I put my go-to shade on the other day and had to wipe it off immediately. My current shade of choice is more nude brown tones than pink. I just ordered this lipstick which I've heard so many great things about. I have a feeling it will be my new go-to!
Thanks for stopping by guys! Happy Fall and have a terrific weekend!