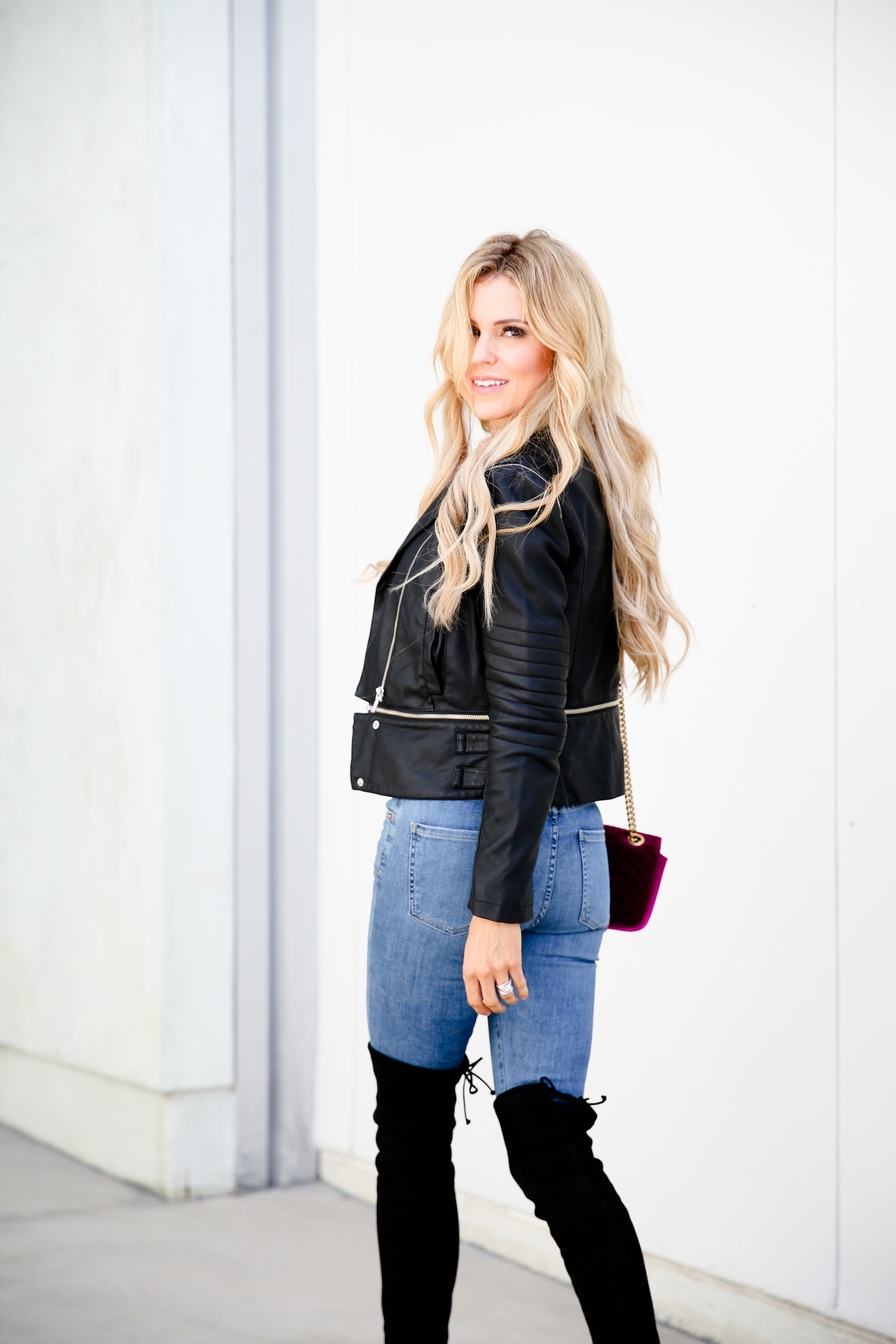 Hello loves! I am extra excited about today's post because I am showing how to wear this (faux) leather jacket a bunch of different ways. I think we have all seen a leather jacket paired with jeans + a tee or added as an edgy touch layered over a floral dress. I also think I have may even done a post like that in the past. ha!
But this is different! This is WAY more fun because the jacket in itself can be transformed. See the zips on the jacket? They not only add a funky detail, but they also have a purpose. The sleeves can be removed to turn the jacket into an edgy vest. The bottom half of the jacket can be removed to create a cropped jacket or vest.
The possibilities are endless! Well, at least there are 4 possibilities! I have been chatting on the blog a bit about downsizing my closet to a more intentional, well-thought out wardrobe with more mix + match options. So when I saw this convertible leather jacket online at Nordstrom, I knew this would be a great piece to achieve just that.
I absolutely LOVE how this jacket can be modified to complement your outfit. Wearing a dress? You can play around with the jacket to see which option flatters the shape of the dress- a cropped jacket or standard leather jacket.
This jacket is also affordable… it's part of Nordstrom's Halogen line and retails at $129. You get a huge bang for your buck on this one! There are some really cute pieces in the Halogen line right now like these shoes (on my wish list!) and this sweater (sure to be a blogger favorite!).
I was actually kind of surprised which way I liked wearing this jacket the best. I guess you can tell I am a child of the 80's hint hint… Make sure you scroll down all the way to the end…
LOOK 1: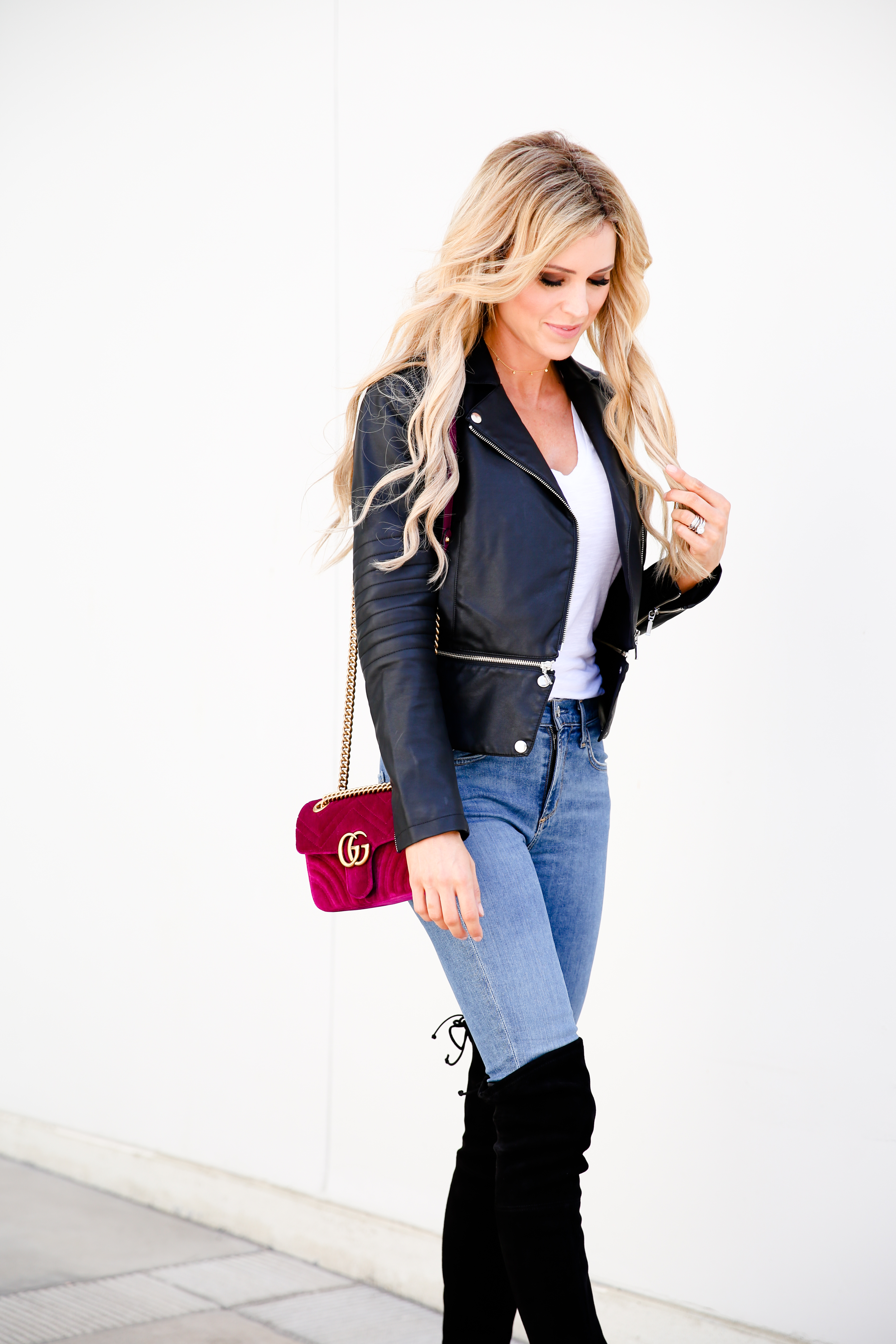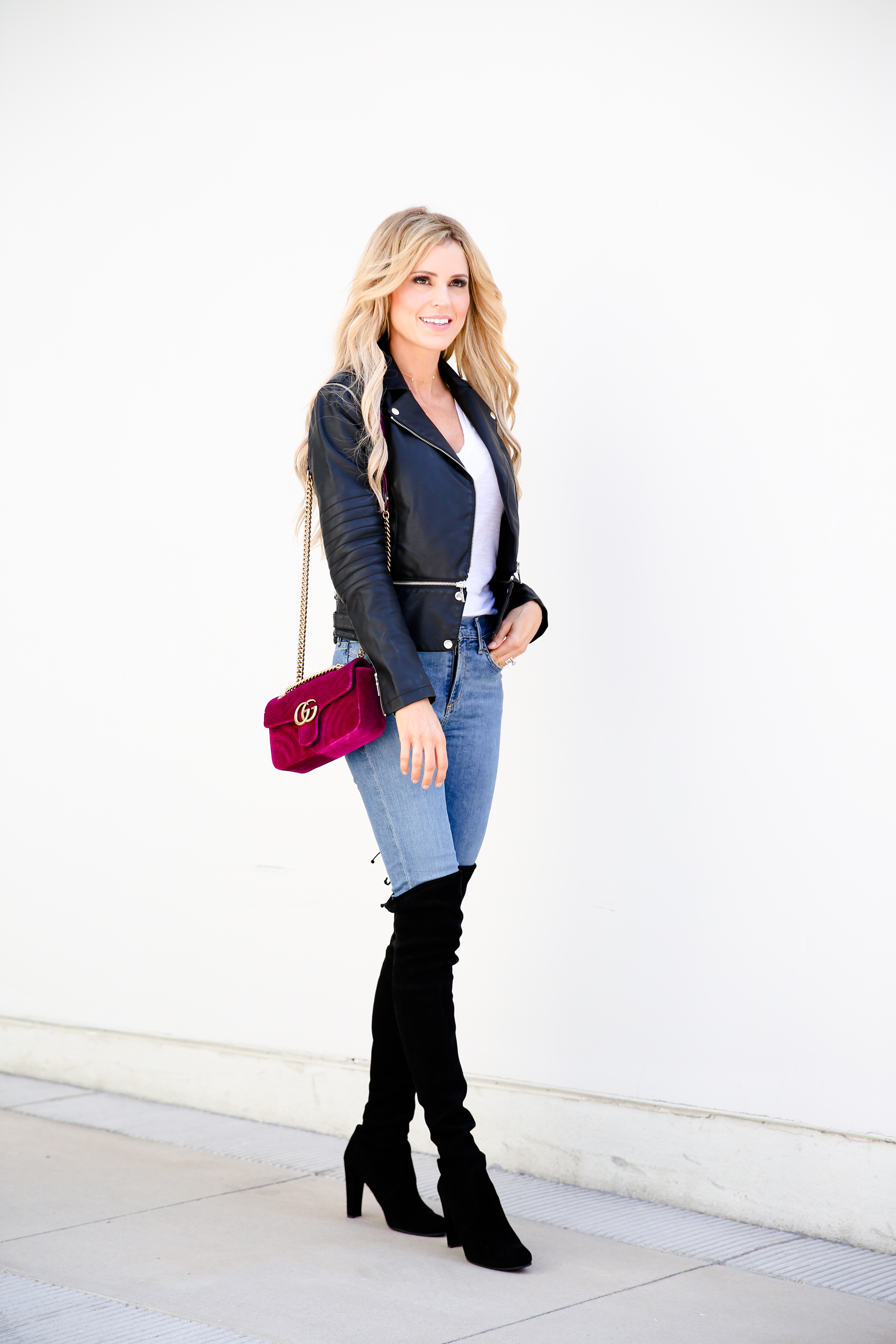 LOOK 2- Made the jacket cropped by removing bottom portion (kind of obsessed! My photographer called me "hot mom")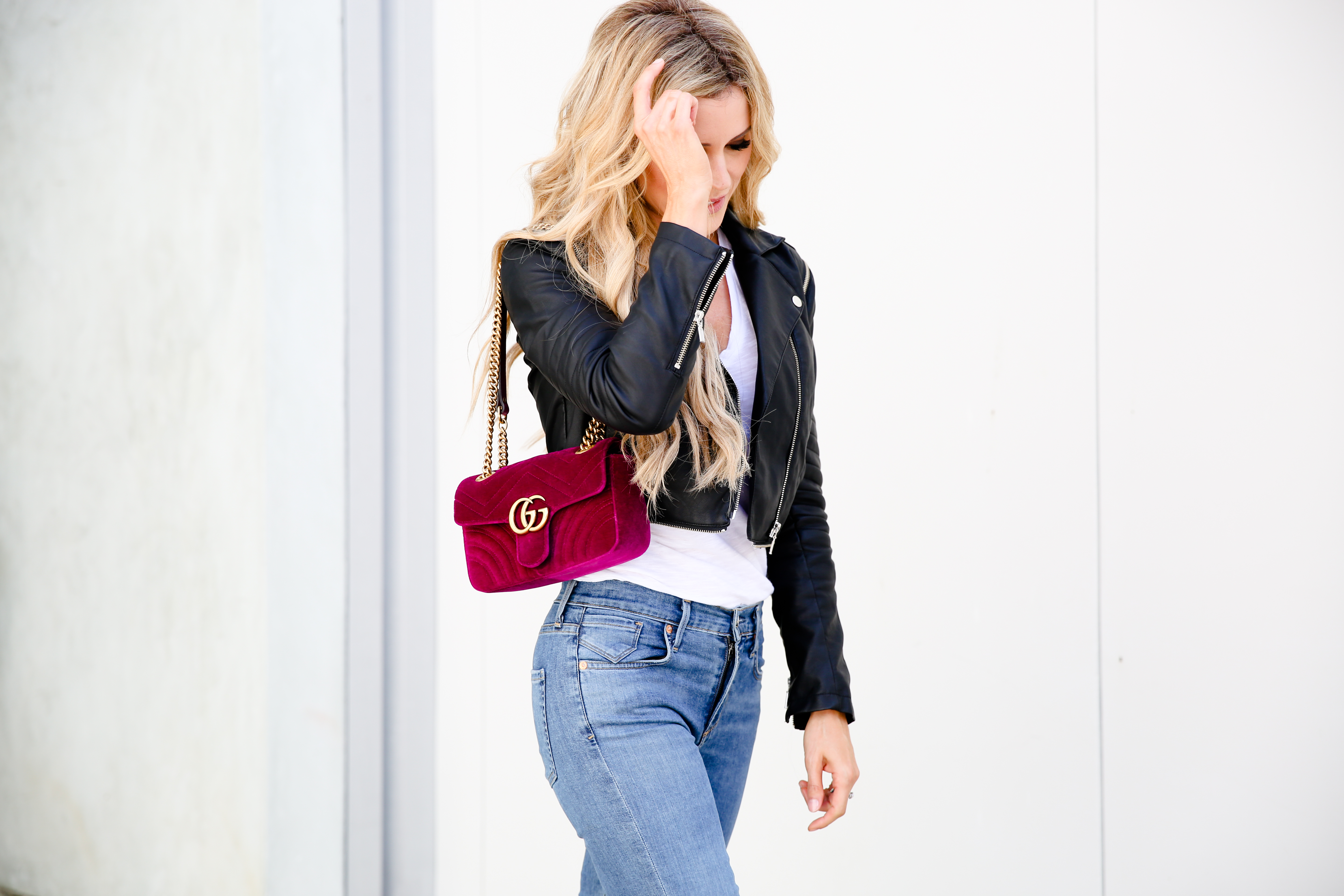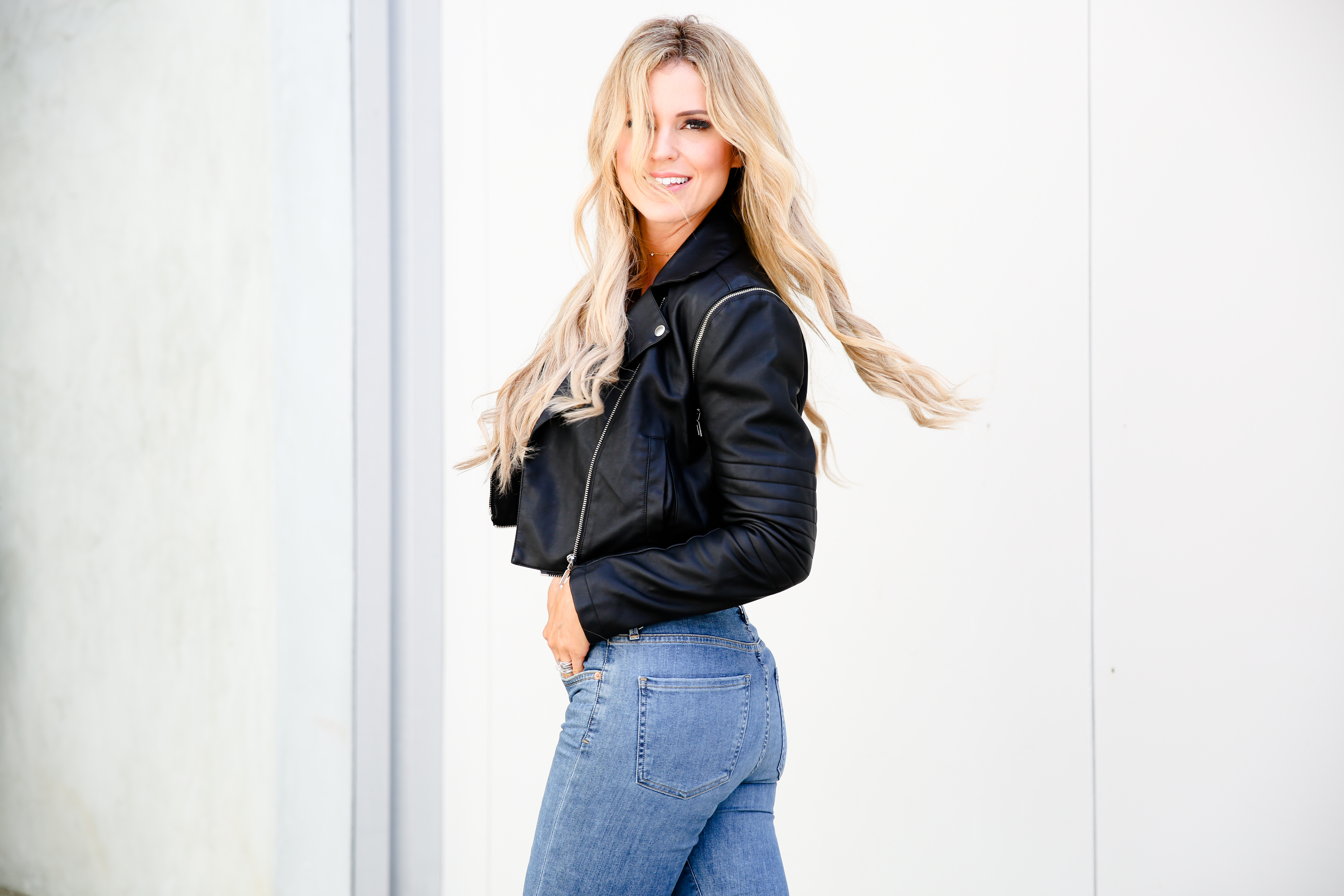 This feels so Grease Lighting ha!
LOOK 3- Removed sleeves to make jacket into a vest.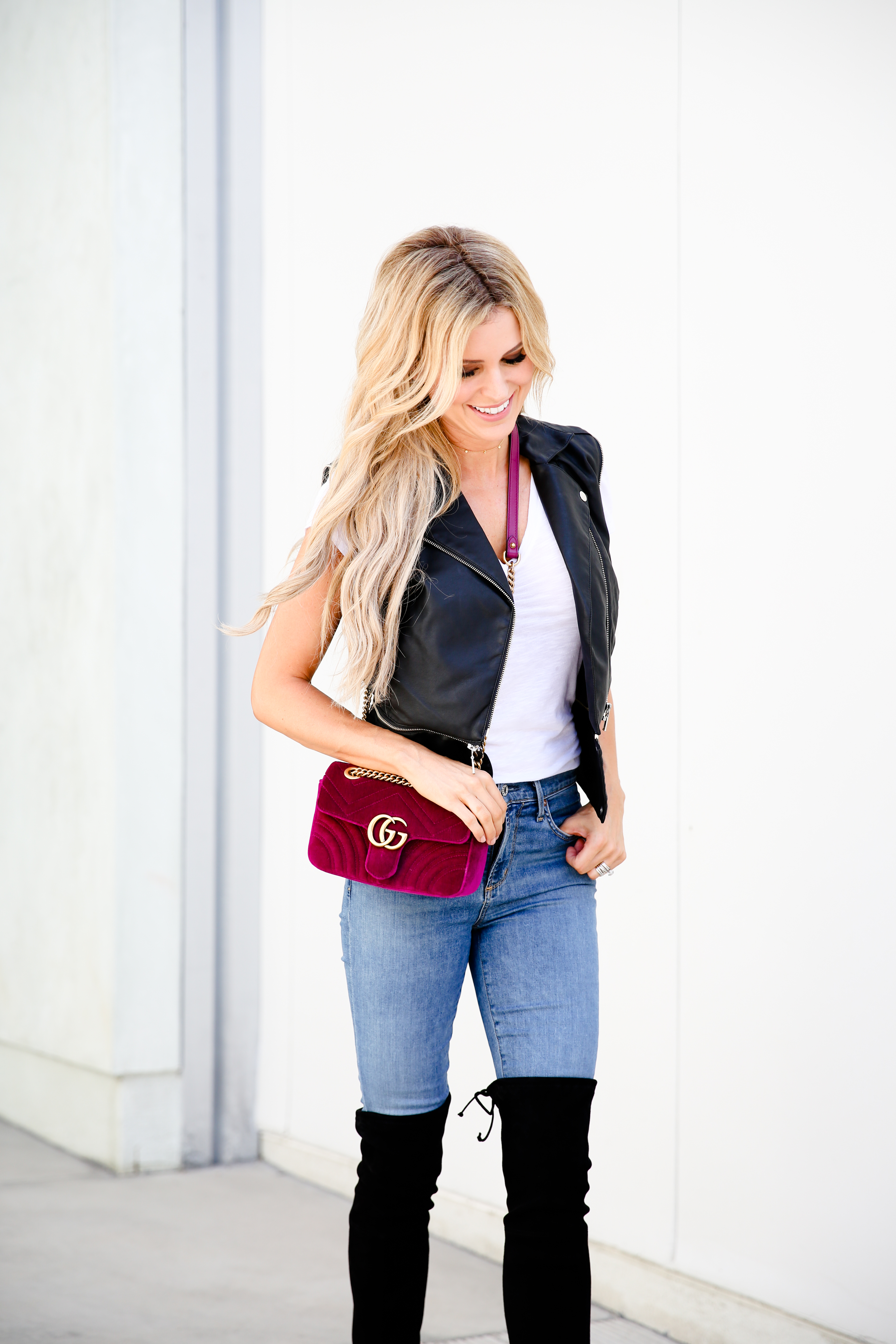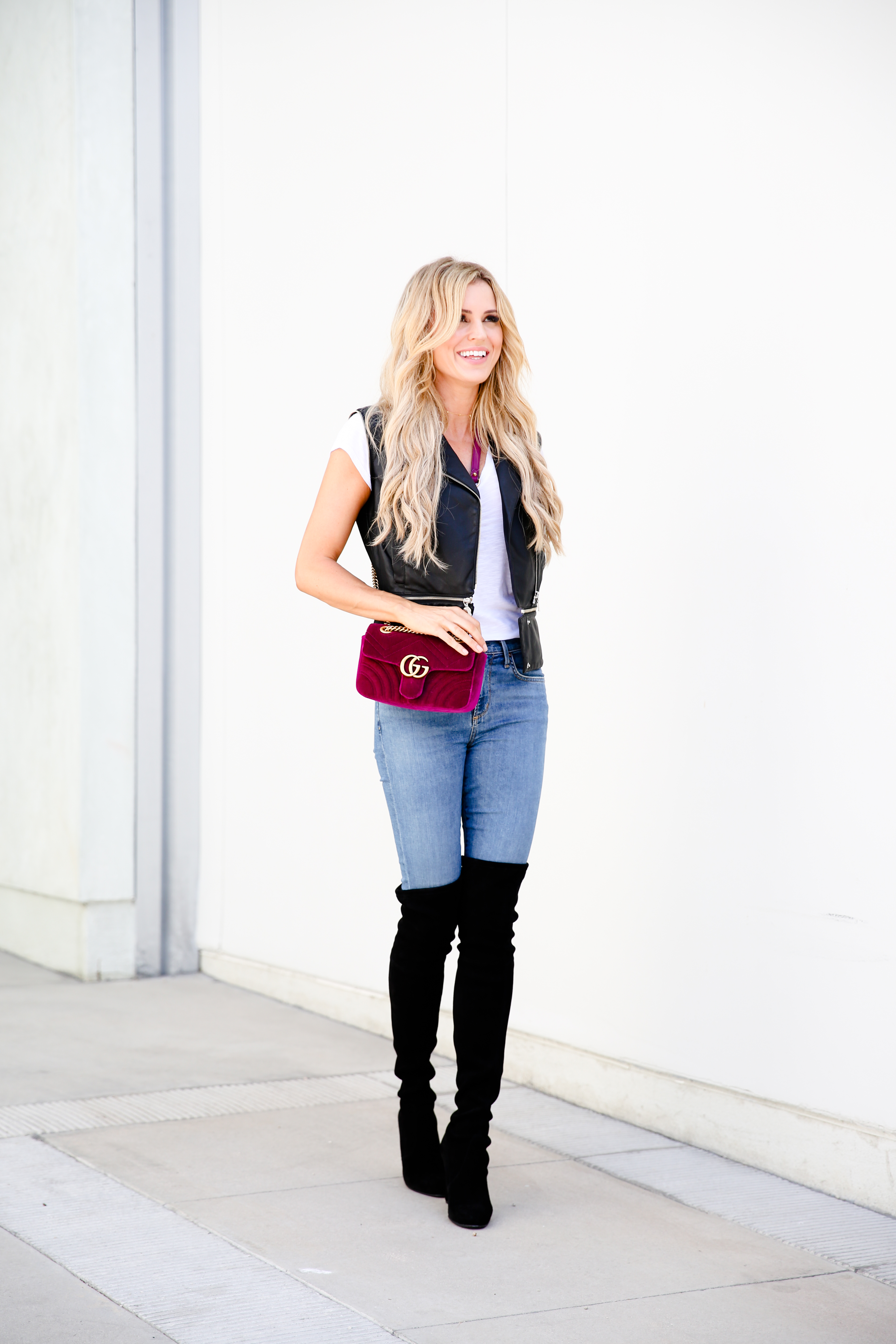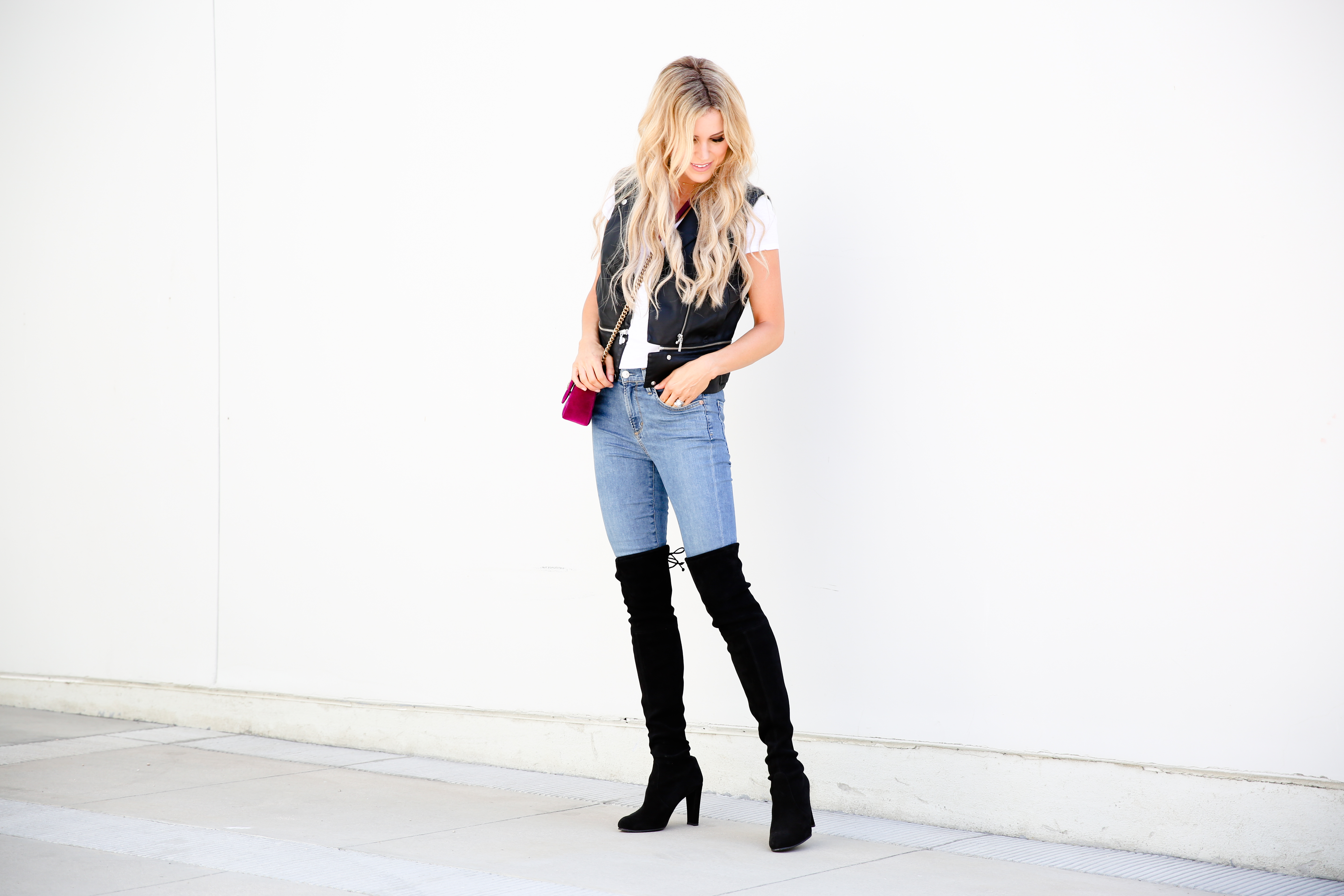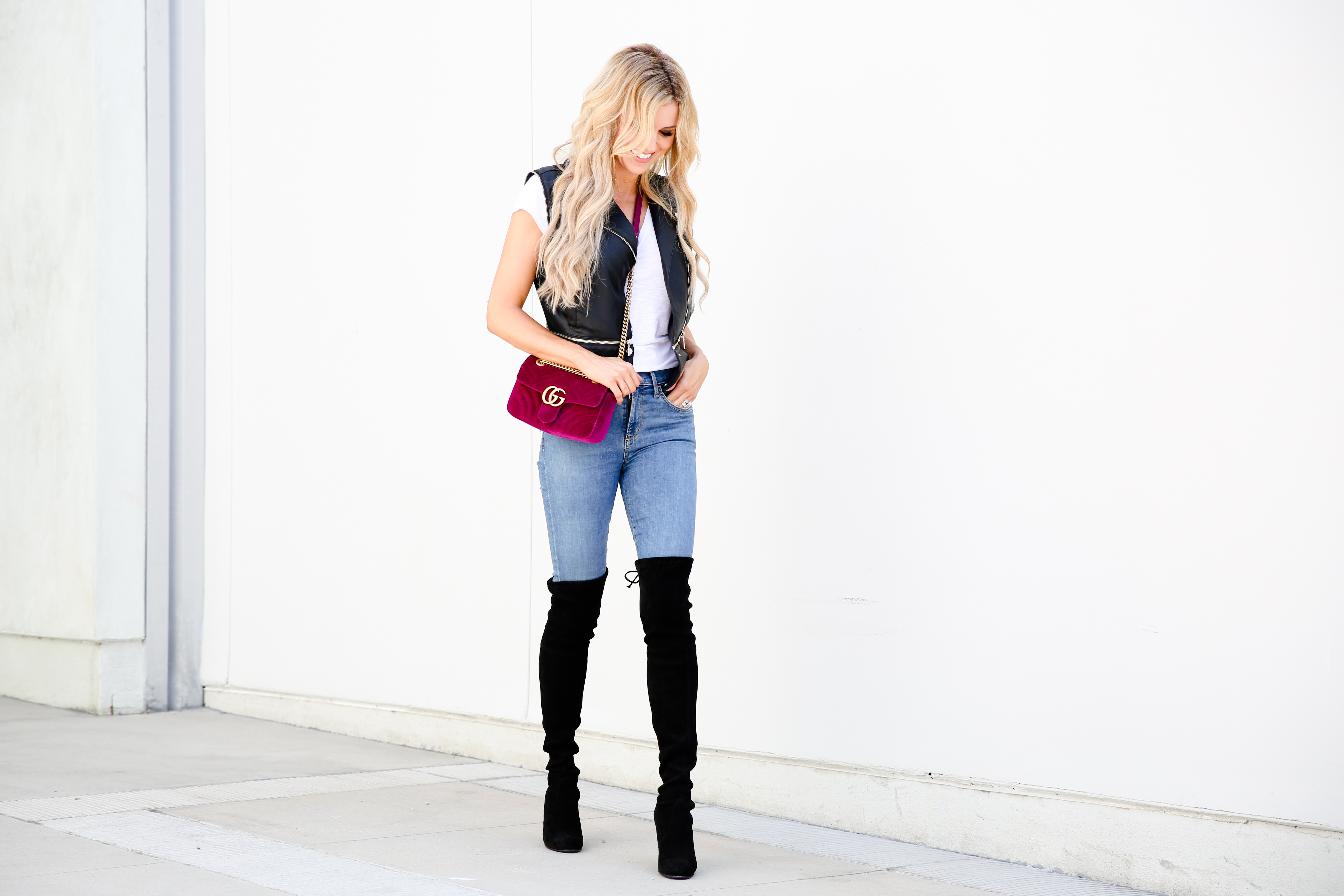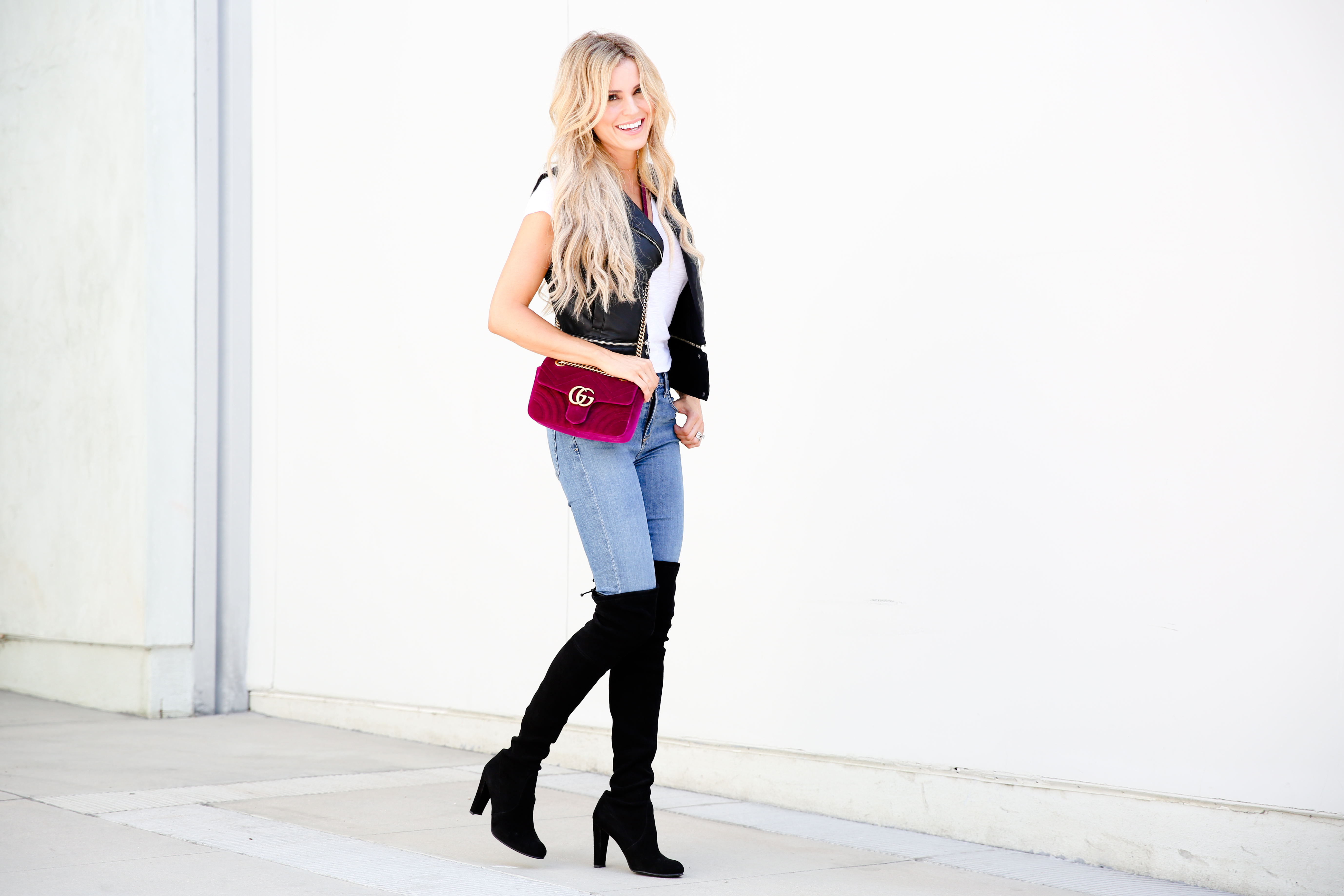 LOOK 4- had to do the leather jacket over floral dress (and was so excited to bust out my leather boots)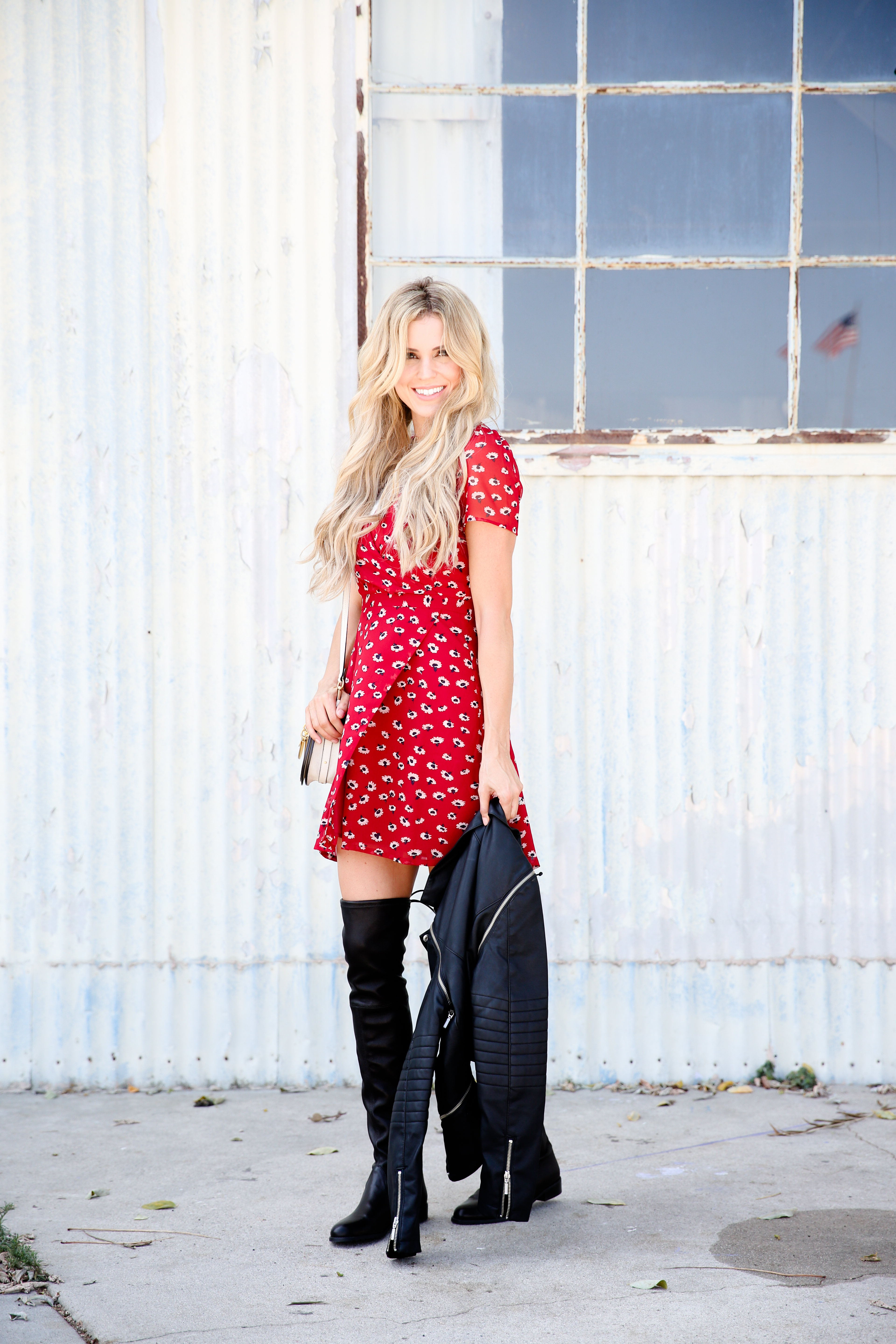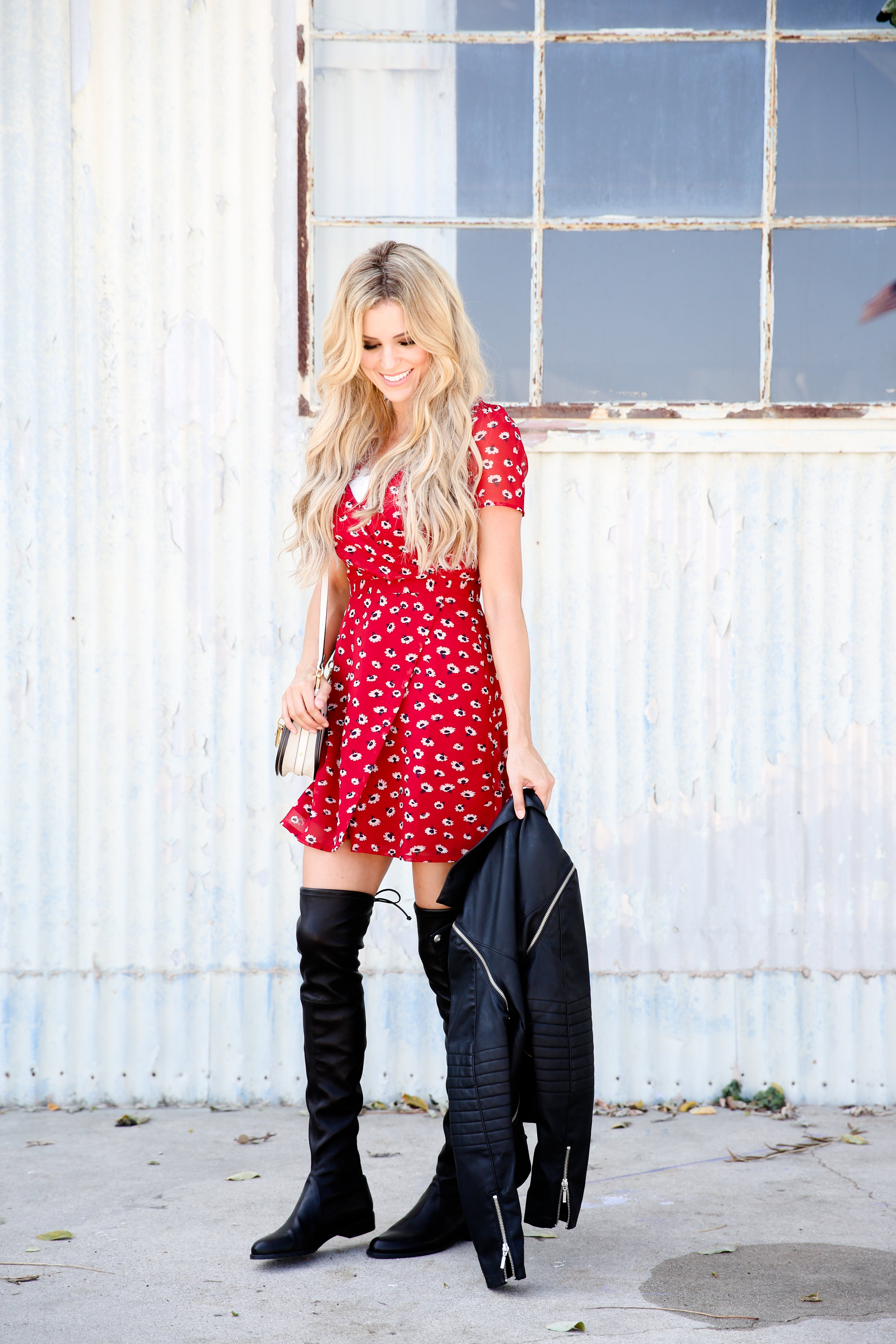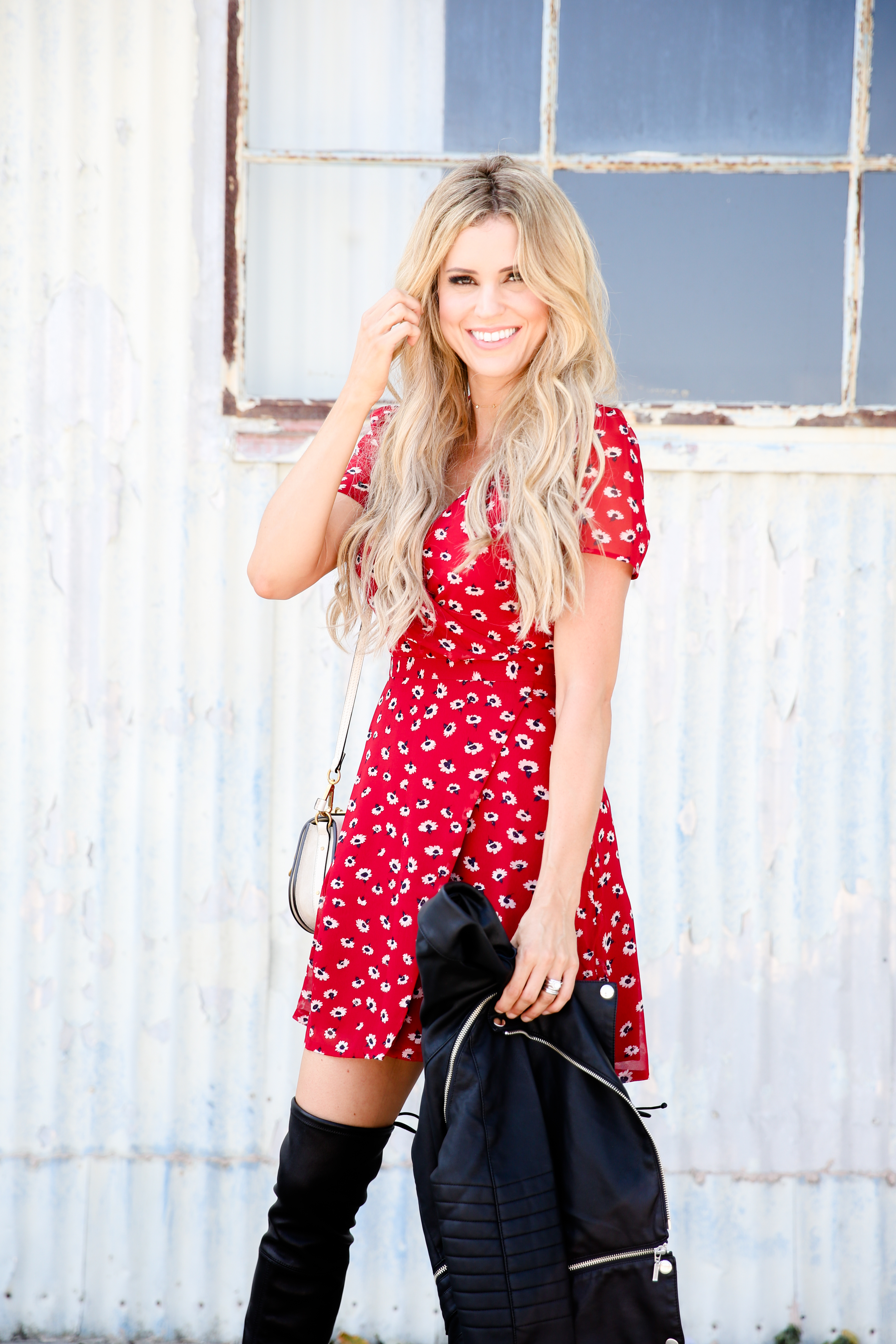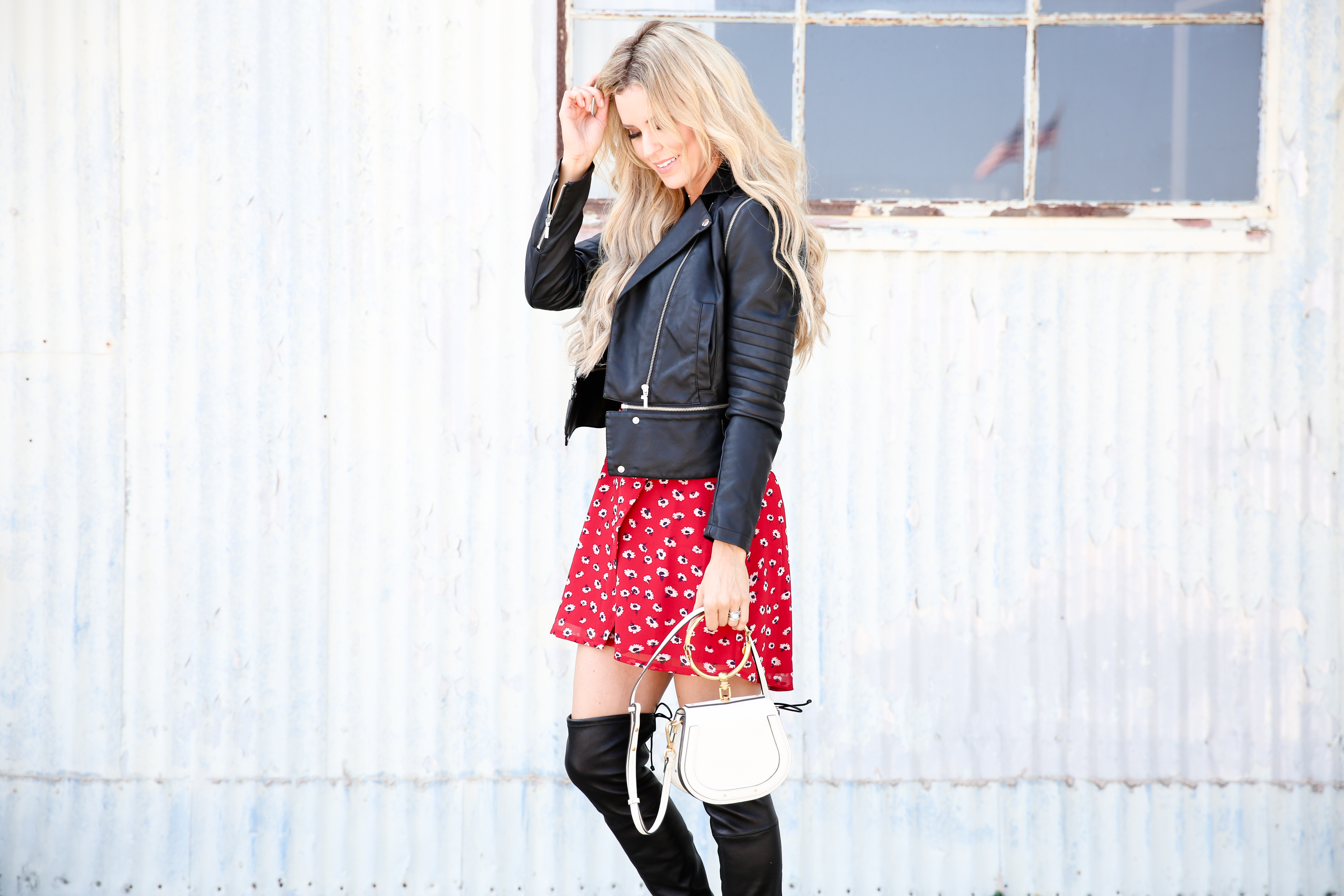 Jacket: Halogen Convertible Faux Leather Moto Jacket (wearing an XS) | T-Shirt: Whisper Cotton V-Neck Pocket Tee | Denim: Sophie High Waist Crop Skinny Jeans | Bag: Small GG Marmont 2.0 Velvet Shoulder Bag (love this one!) | Boots: Highland Over the Knee Boot | Dress: Floral Faux Wrap Dress | Bag: Small Nile Bracelet Leather Crossbody Bag | Boots: Lowland Over the Knee Boot
It's funny because I NEVER would have thought this but I actually loved the leather vest option the most! I don't think I would purchase a leather vest in itself so this jacket is a fantastic option since it can do both! The quality is really nice, and I am wearing an XS for reference.
I had a lot of fun putting together this post and hope you guys liked it too! I love this time of year when we are transitioning to fall. Although I must say getting these over the knee boots on and off in this heat is no easy task!
xo
Photos by Vincent Elejorde.
Thank you Nordstrom for sponsoring this post! All thoughts and opinions are my own.