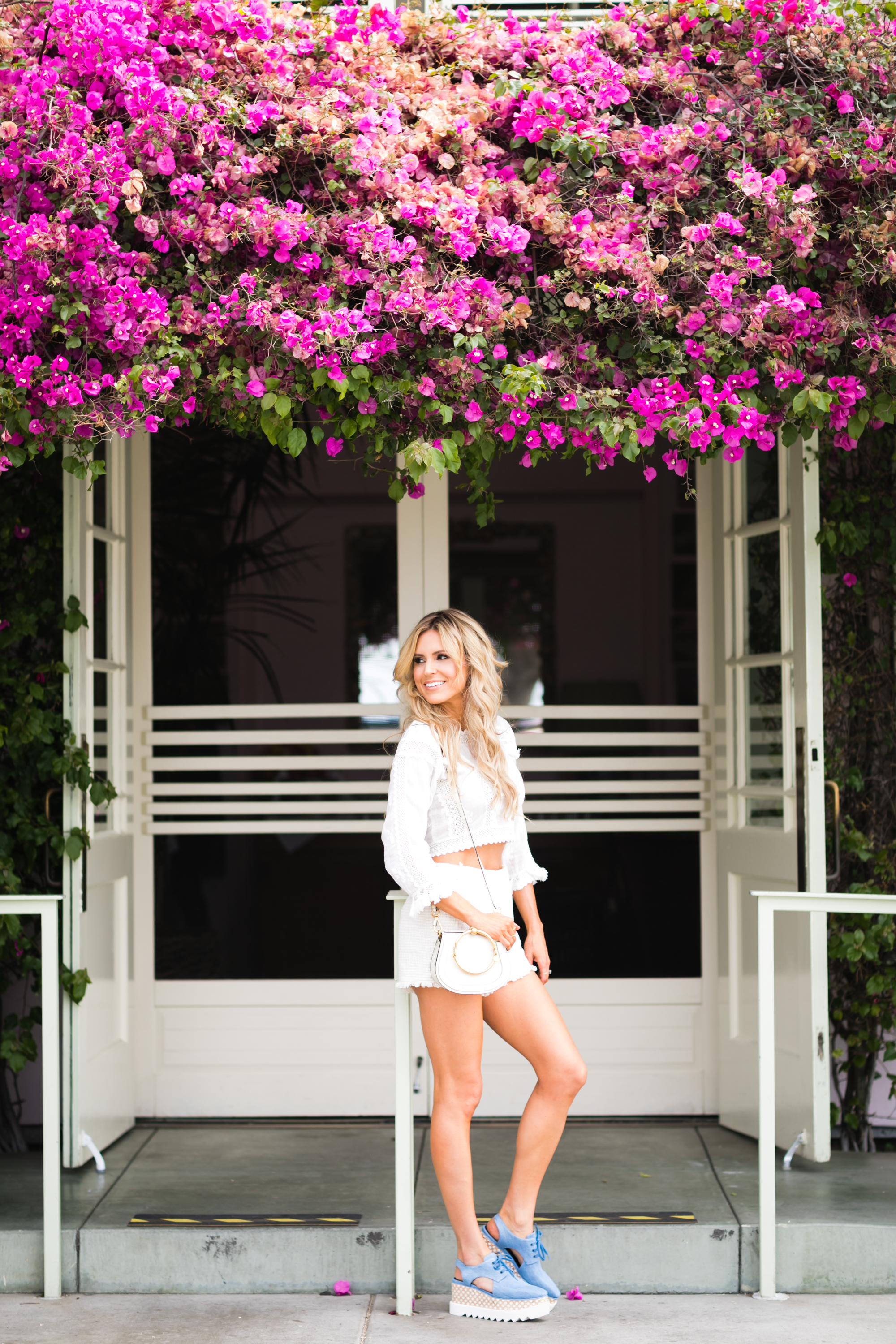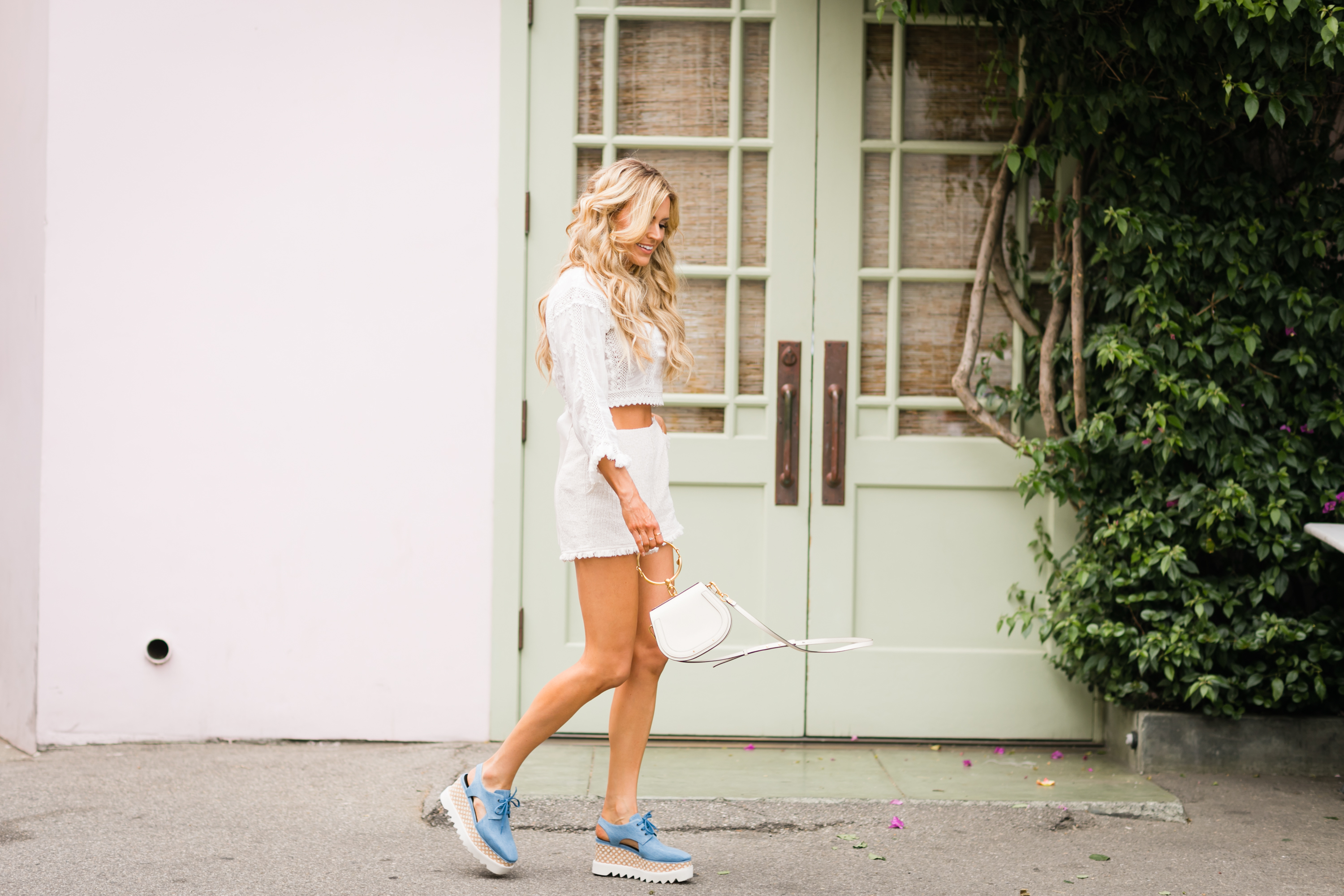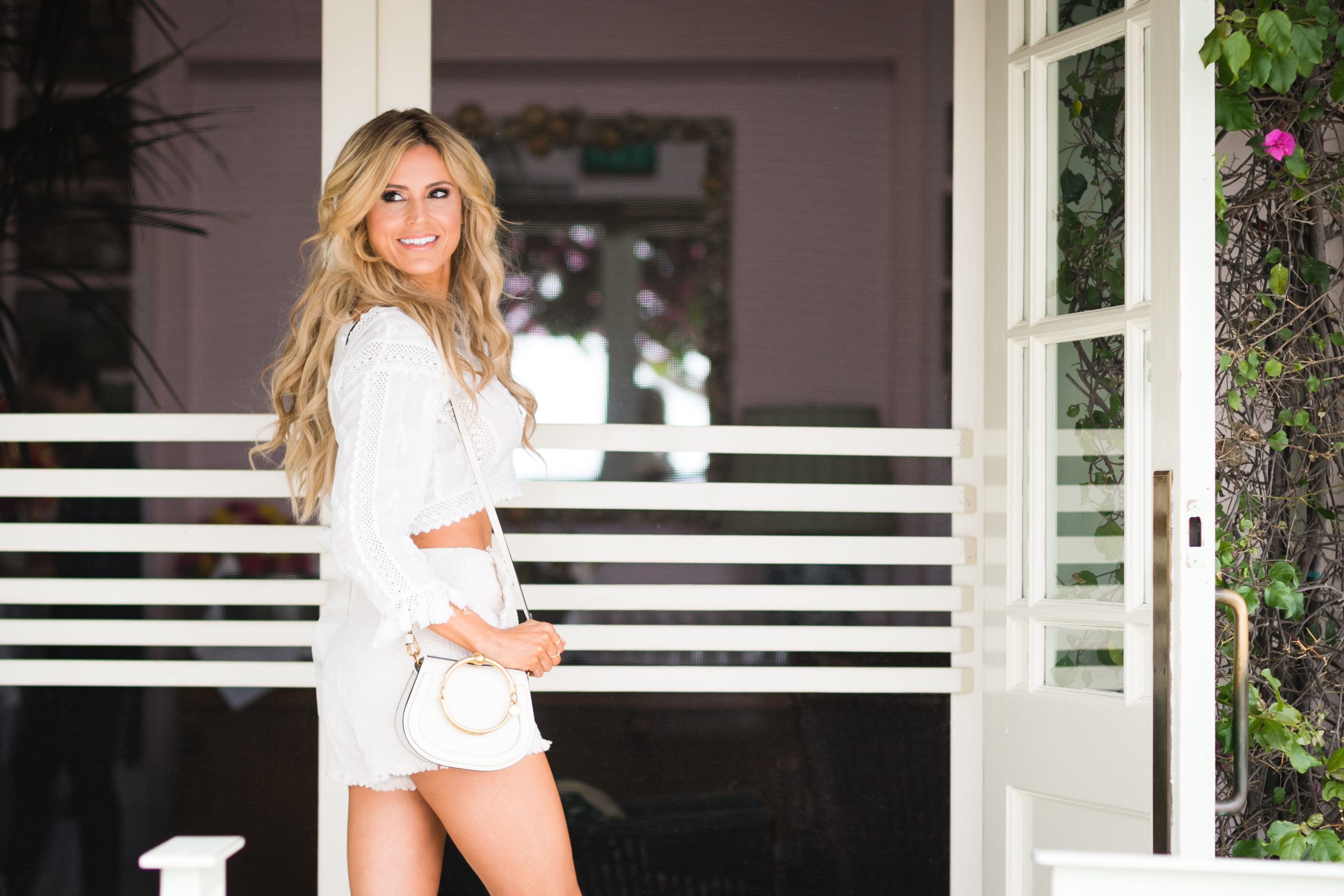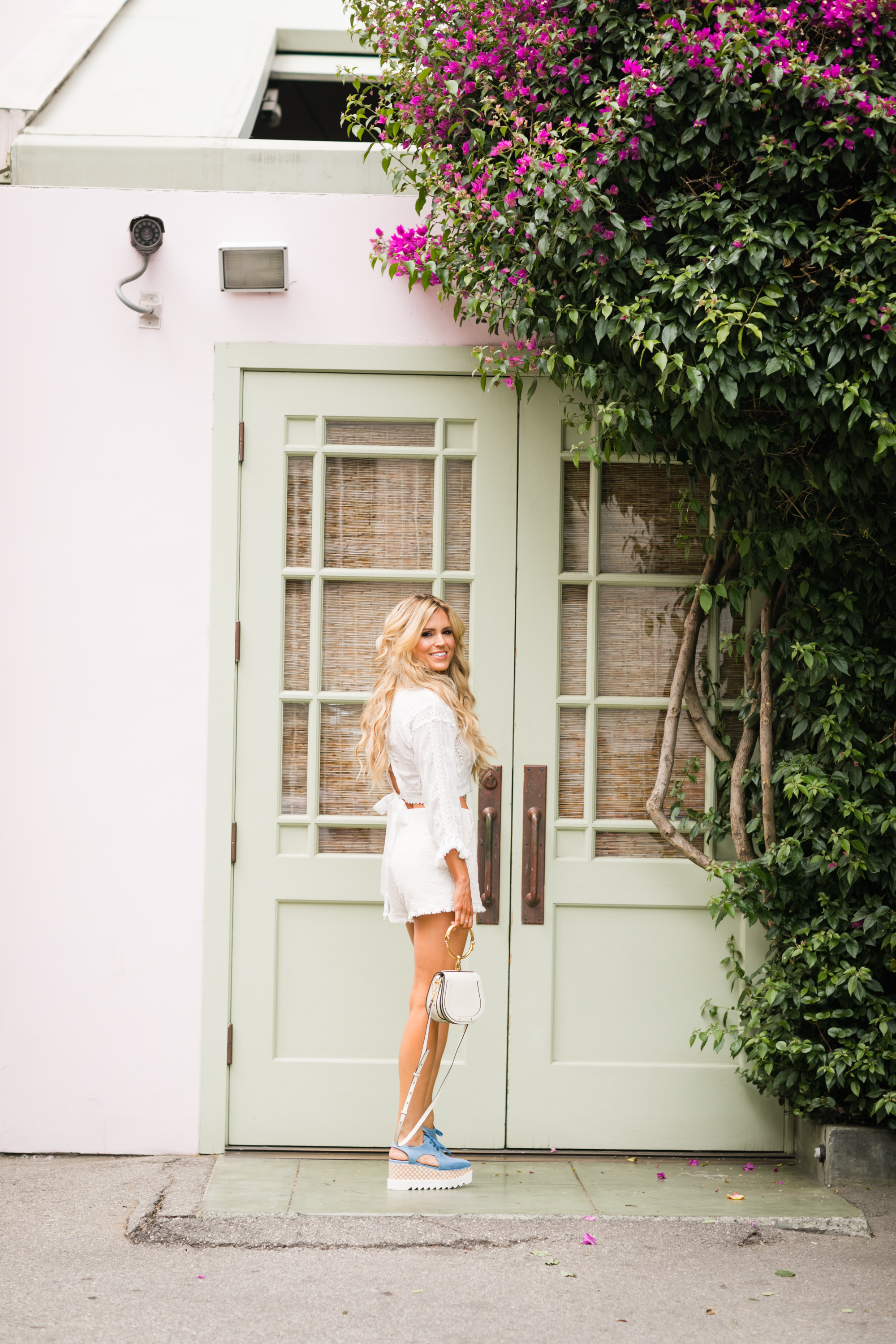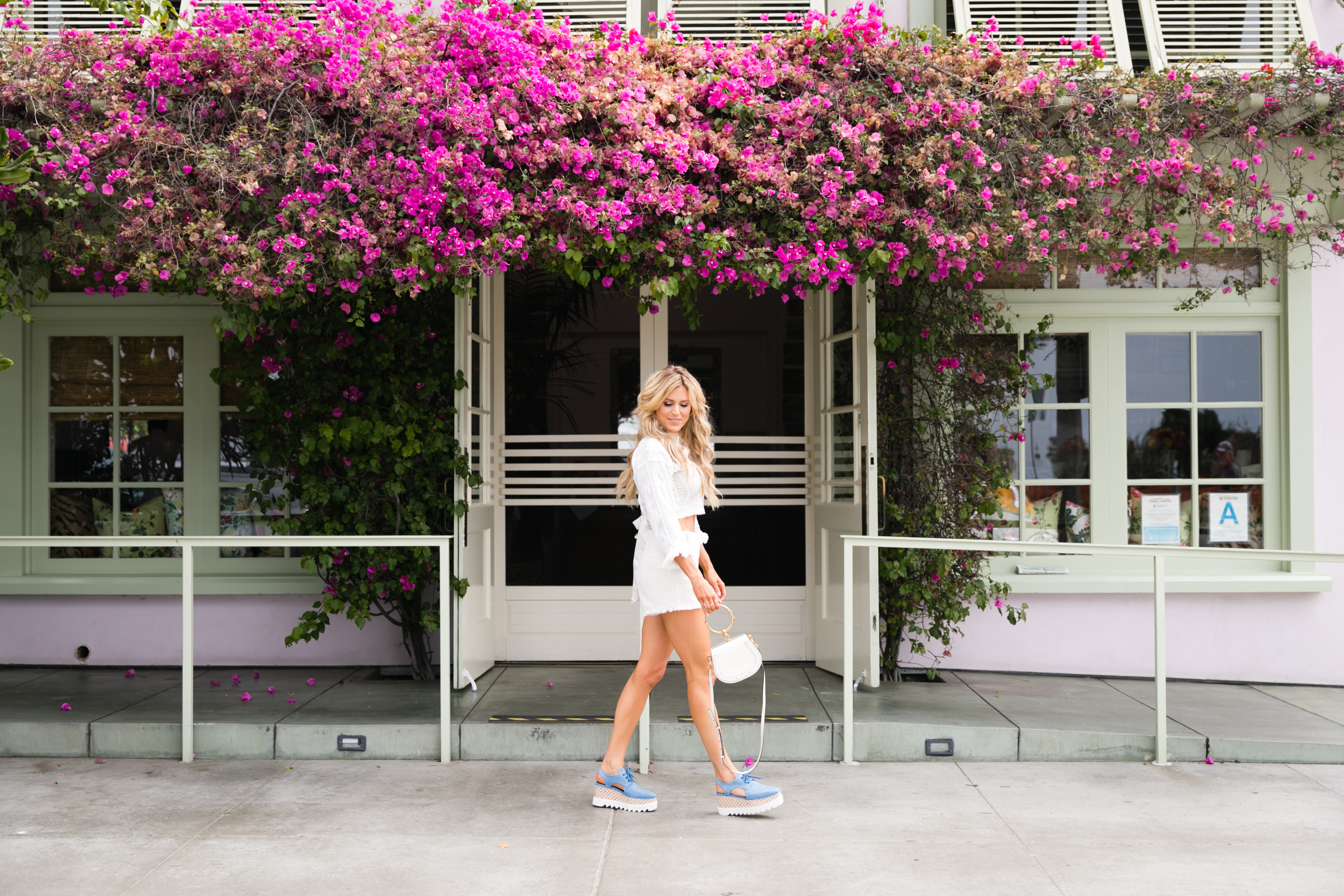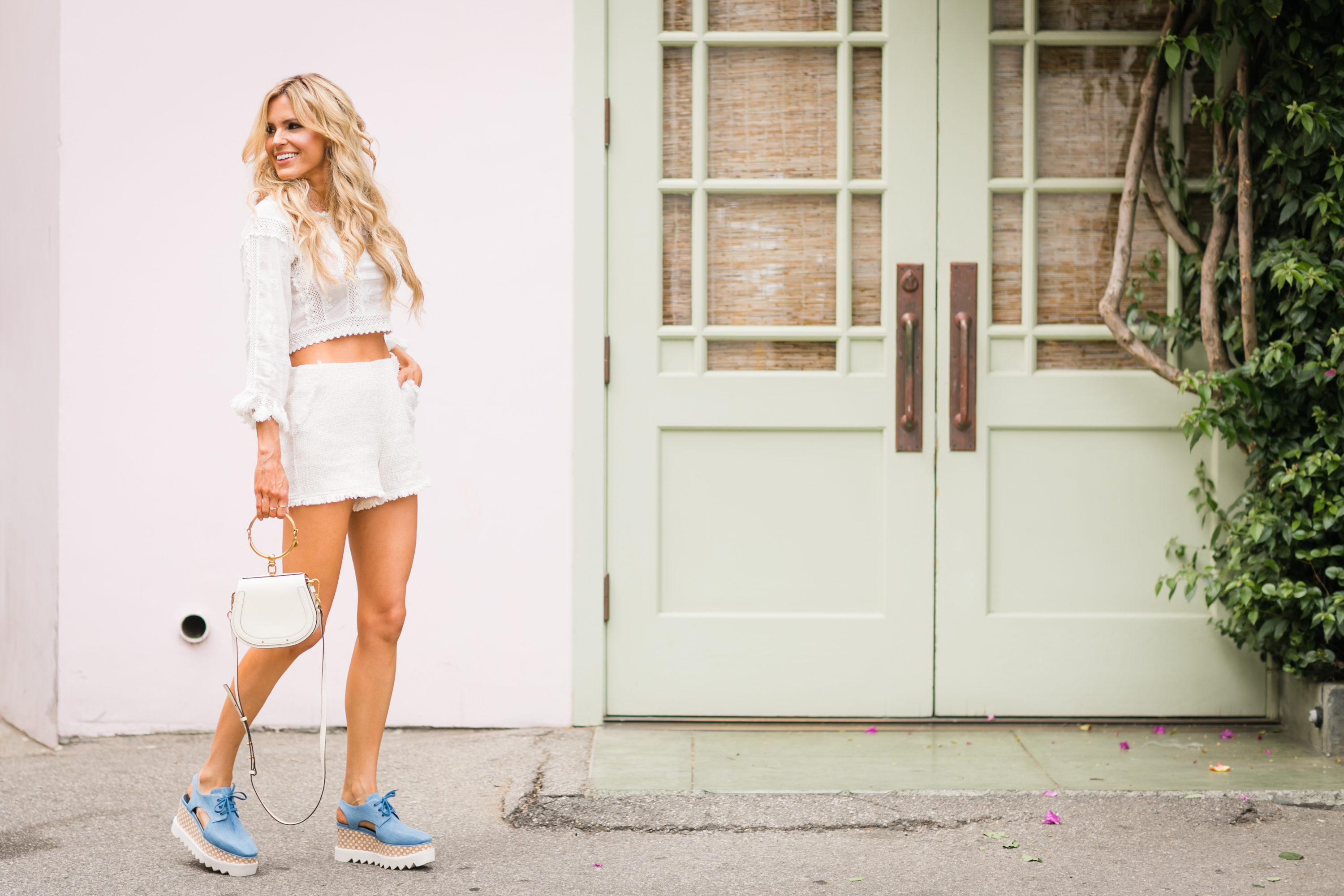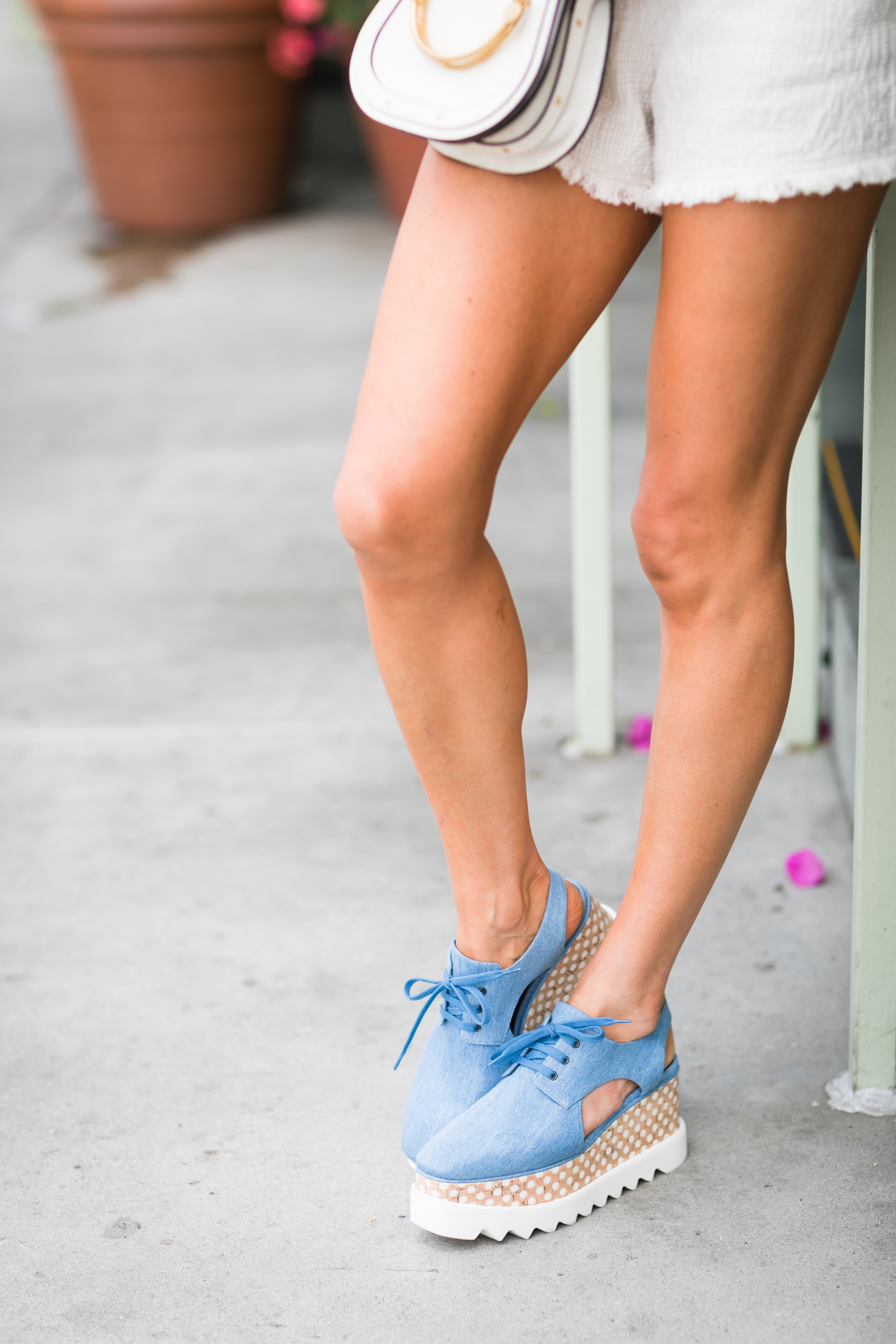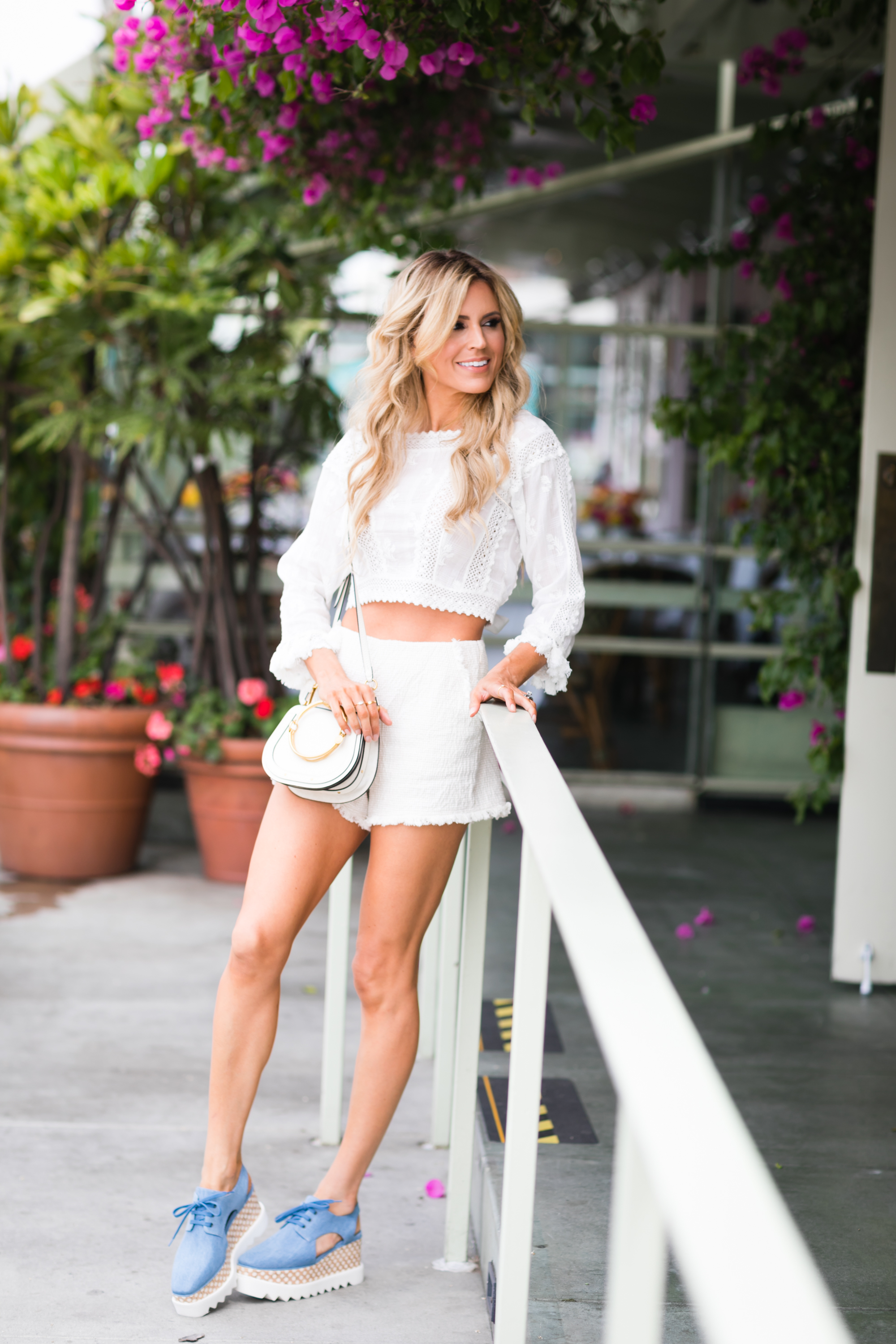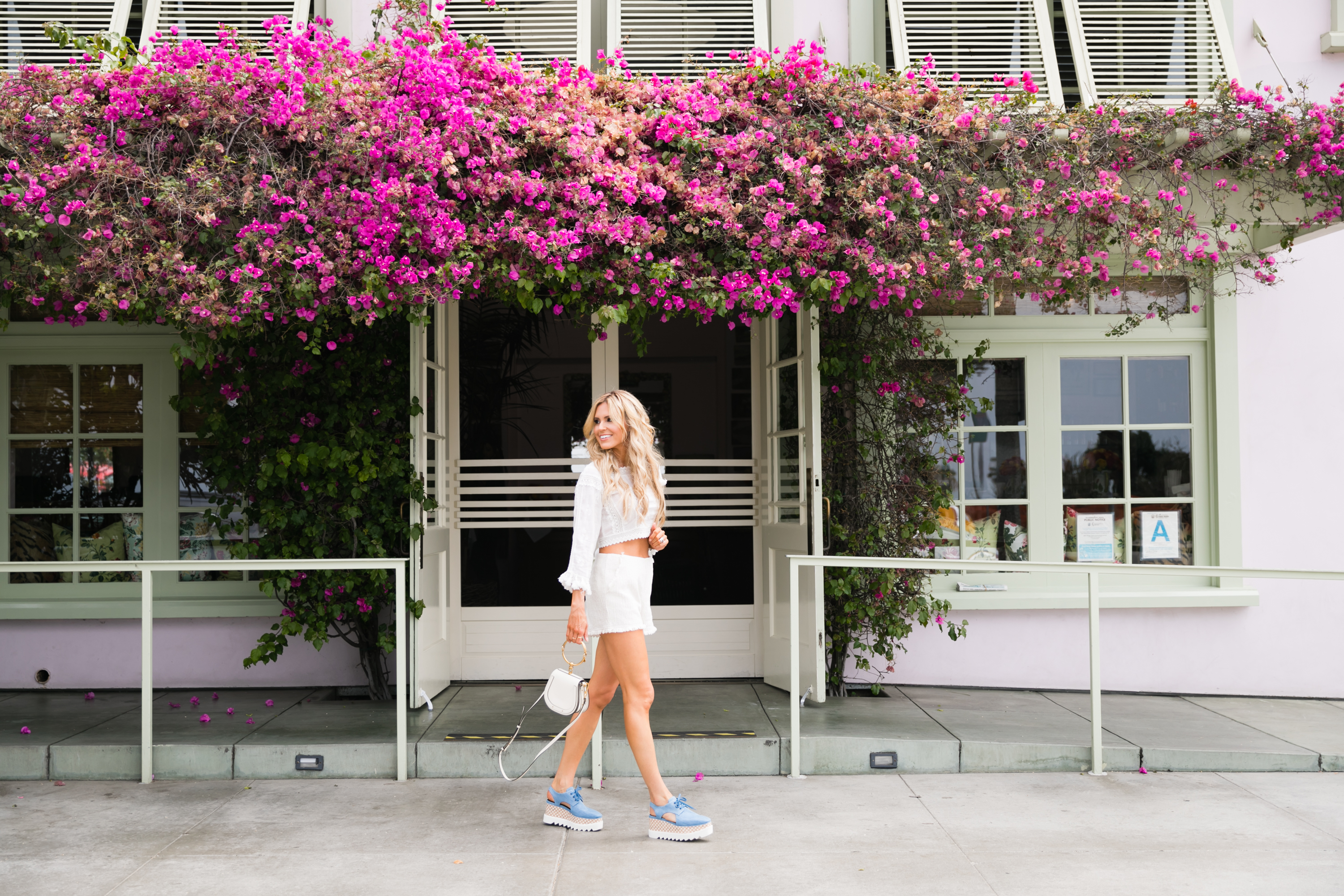 Top: Topshop Dobby Tassel Crop Top | Shorts: Nordstrom/ sold out (love this similar option that's on sale!) | Bag: Chloé Nile (medium size here) | Shoes: Stella McCartney Elyse Denim Shoes
Love them or hate them, but you have to admit these Stella McCartney platforms make a statement. I've seen some bloggers wear these style of Stella shoes called the "Elyse," and they have gotten beat up on Instagram about it. Like people will hate on them! These shoes create such a strong reaction and for me it's a L O V E.
When I shot my outfit wearing these shoes the other day, I can't even tell you how many people came up and complimented me on my shoes. I think it's a refreshing change-up, and I absolutely adore them! My favorite detailing is the white polka-dots along the sides.
Because the shoes are kind of loud, I didn't want my outfit to over-power so I went for a simple all-white look- this white crop top (the detailing is so pretty!), shorts, and my white Chloé Nile bag. I love the Chloé bag, but I just recently got the iPhone Plus and it doesn't fit in the bag so that's kind of a bummer. If you are going to invest in the Nile bag go for the medium size which is more wearable. There's one in stock at Nordstrom here!
Thanks for stopping by! Have a fantastic weekend!!! xo
Photos by Valorie Darling.