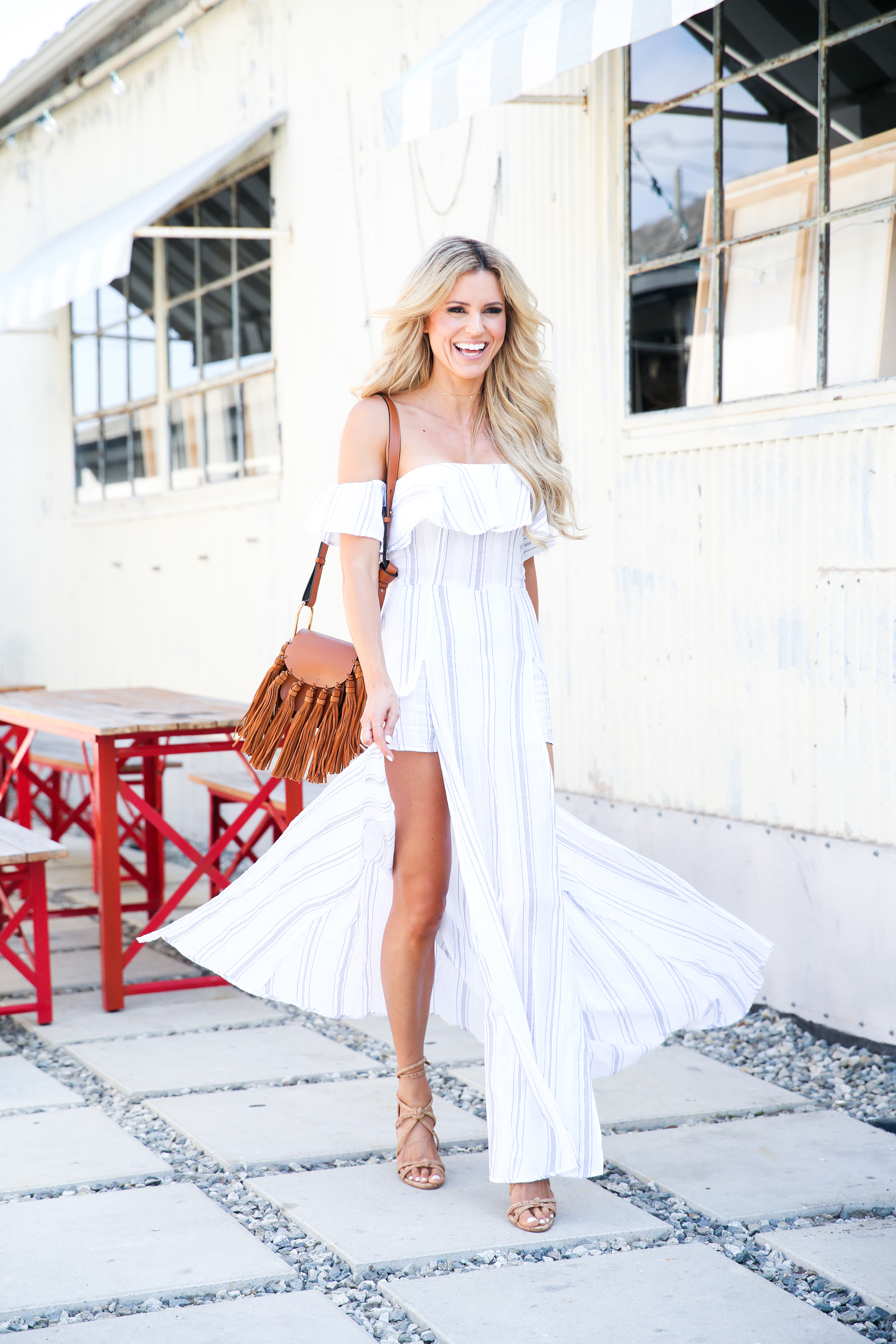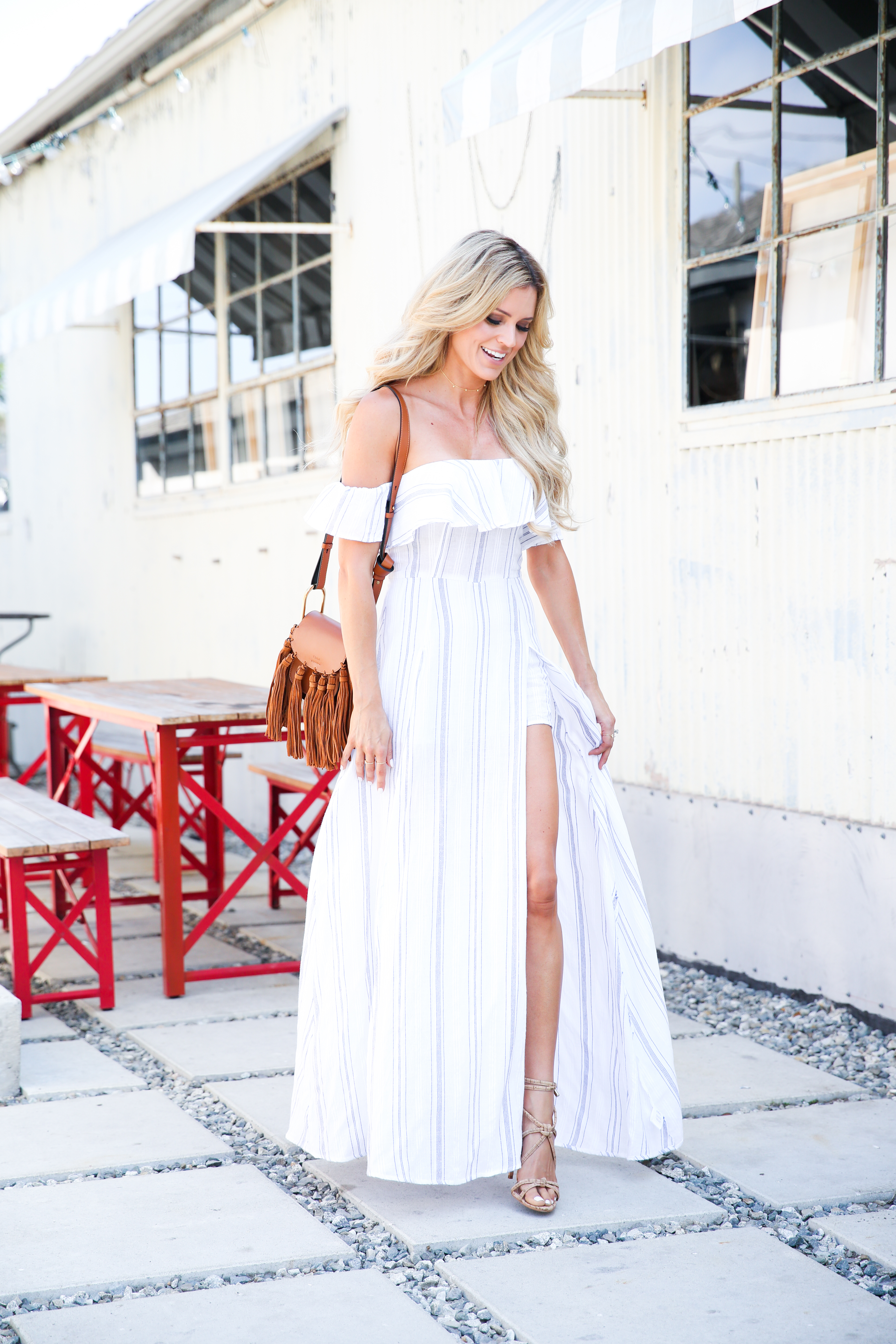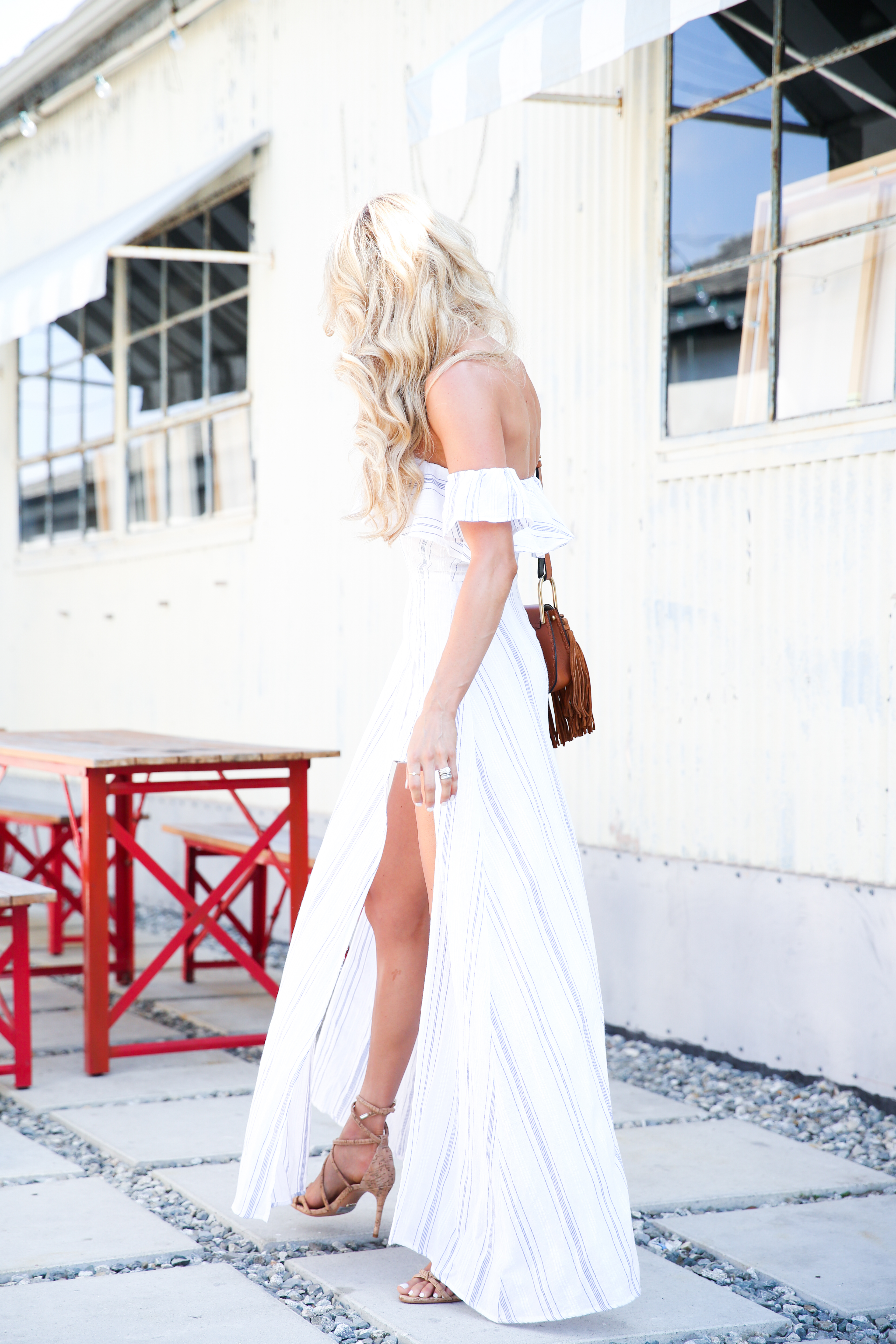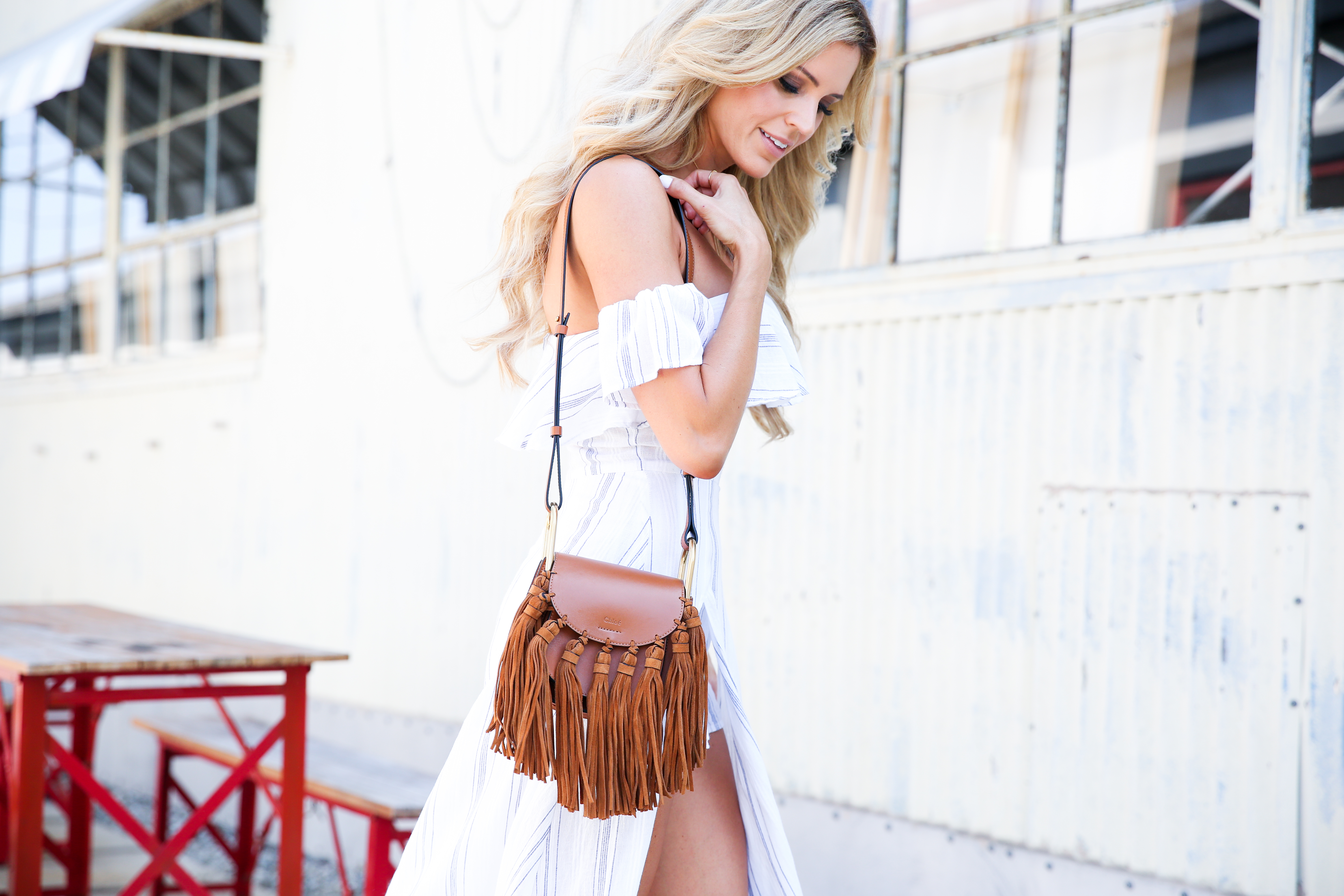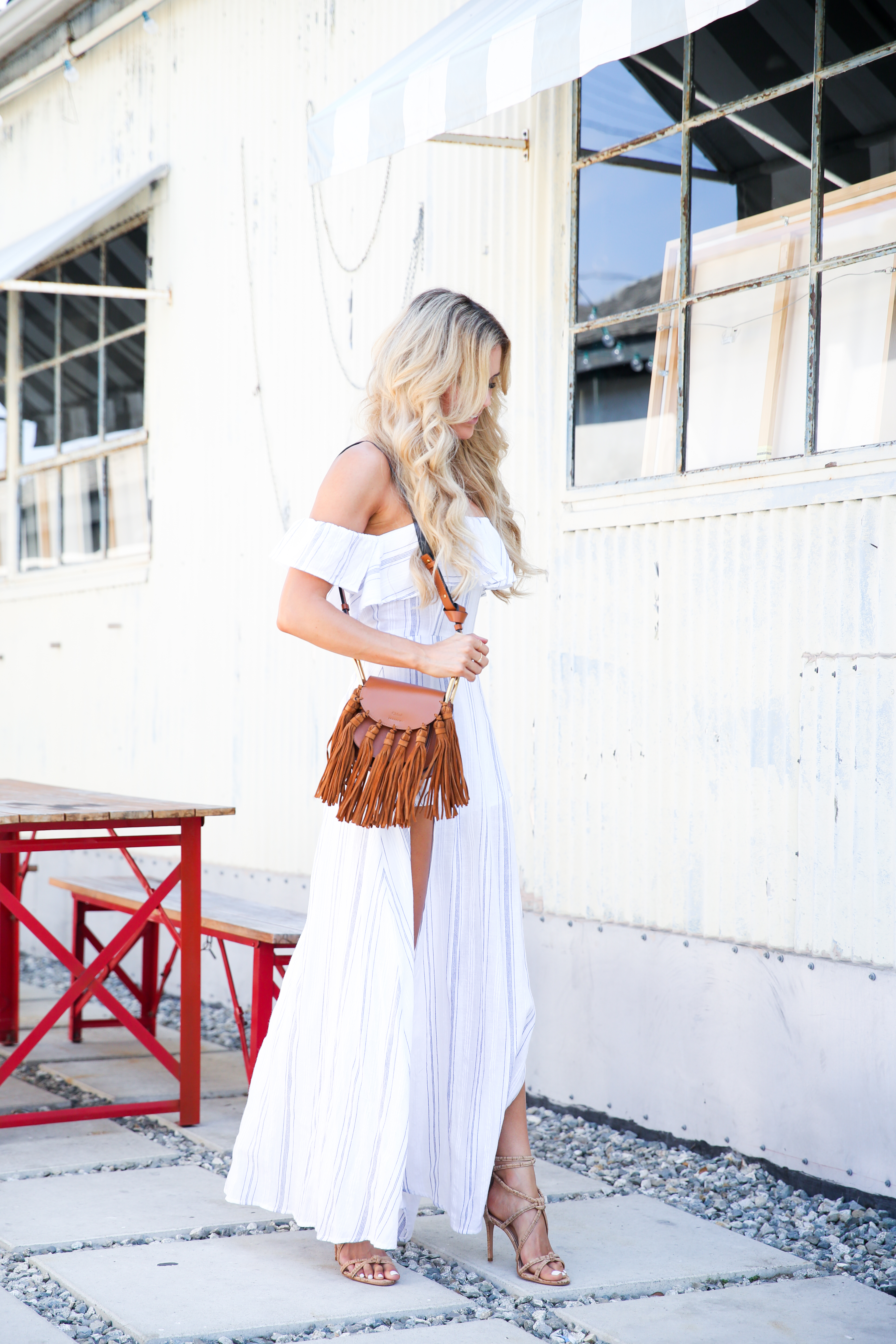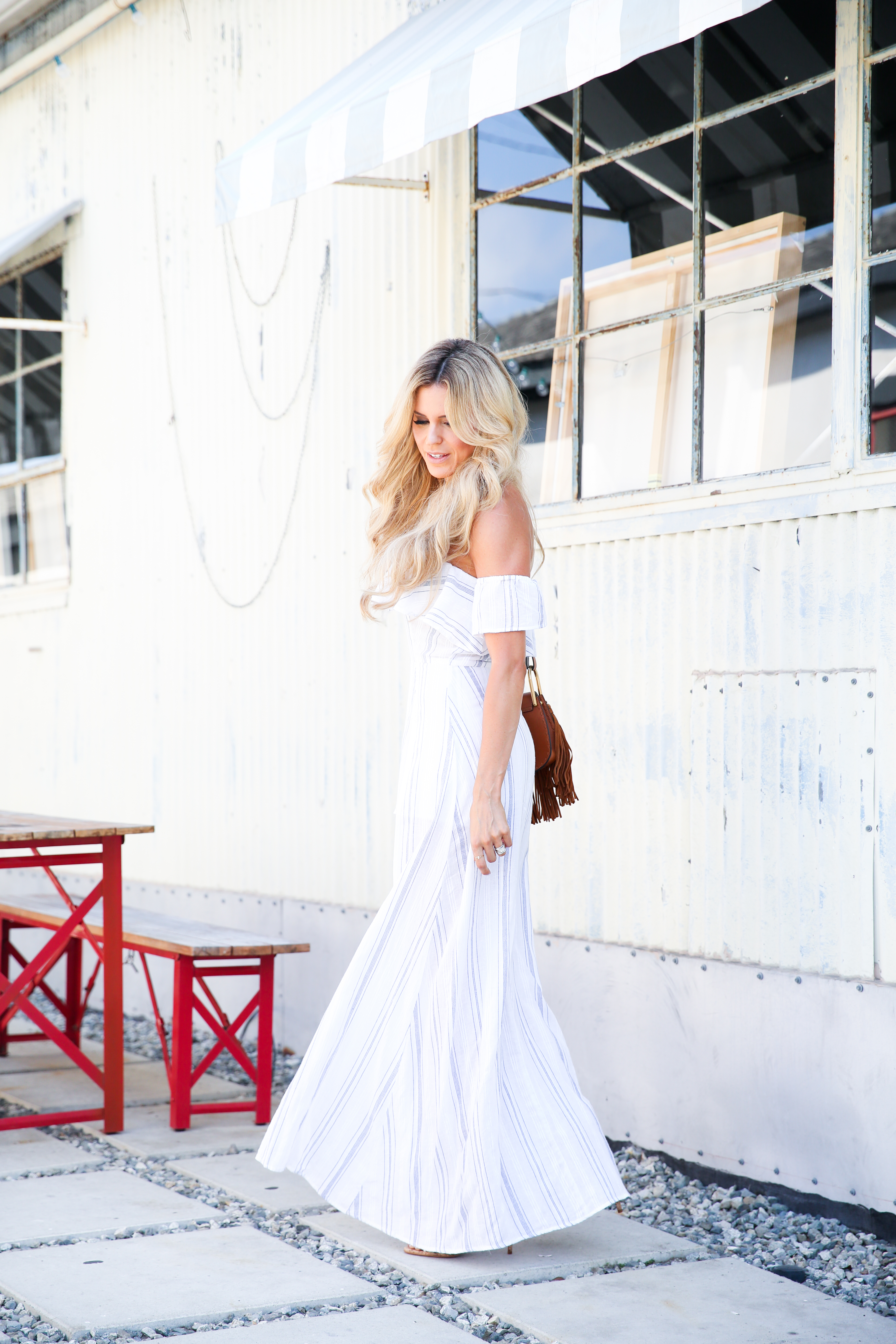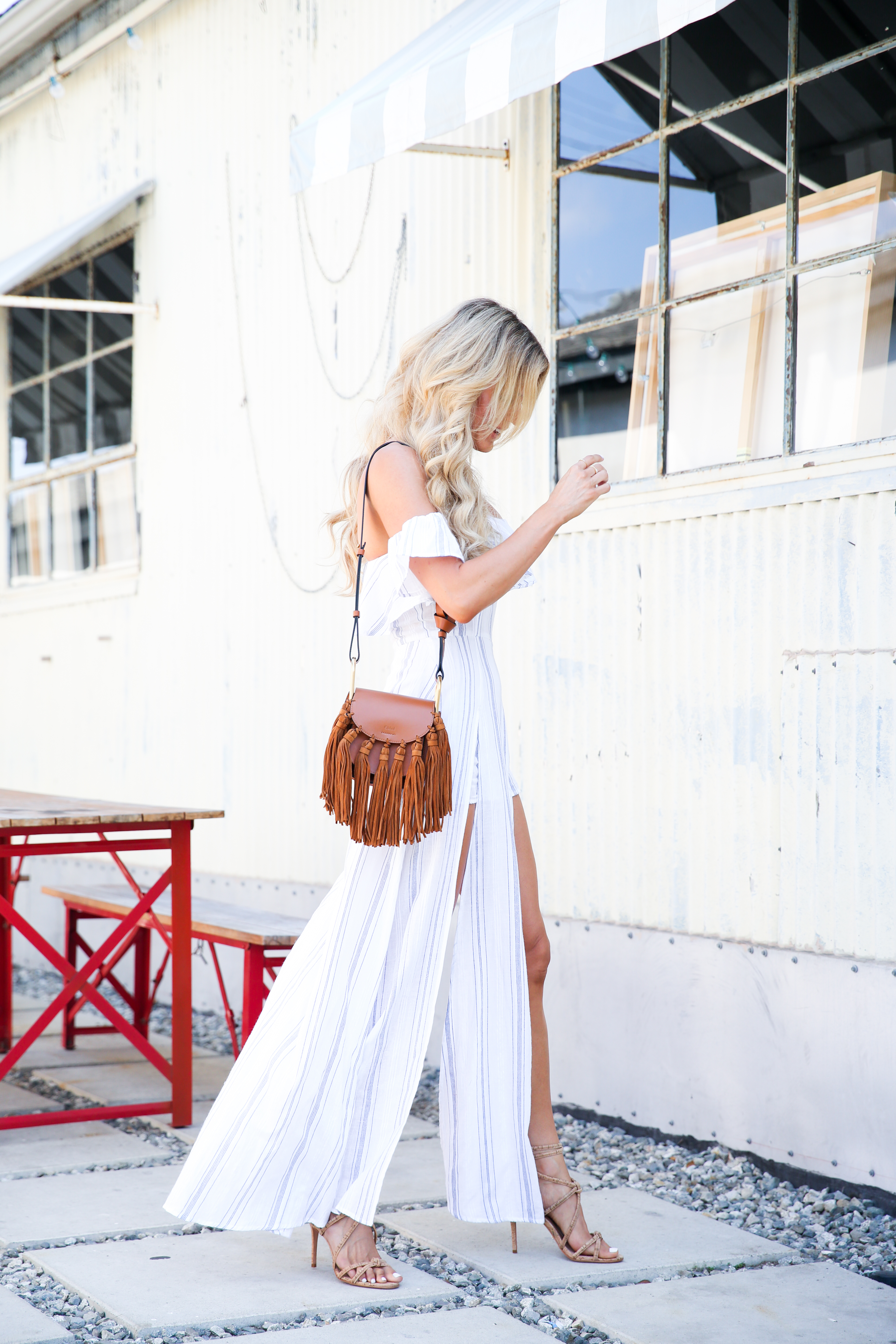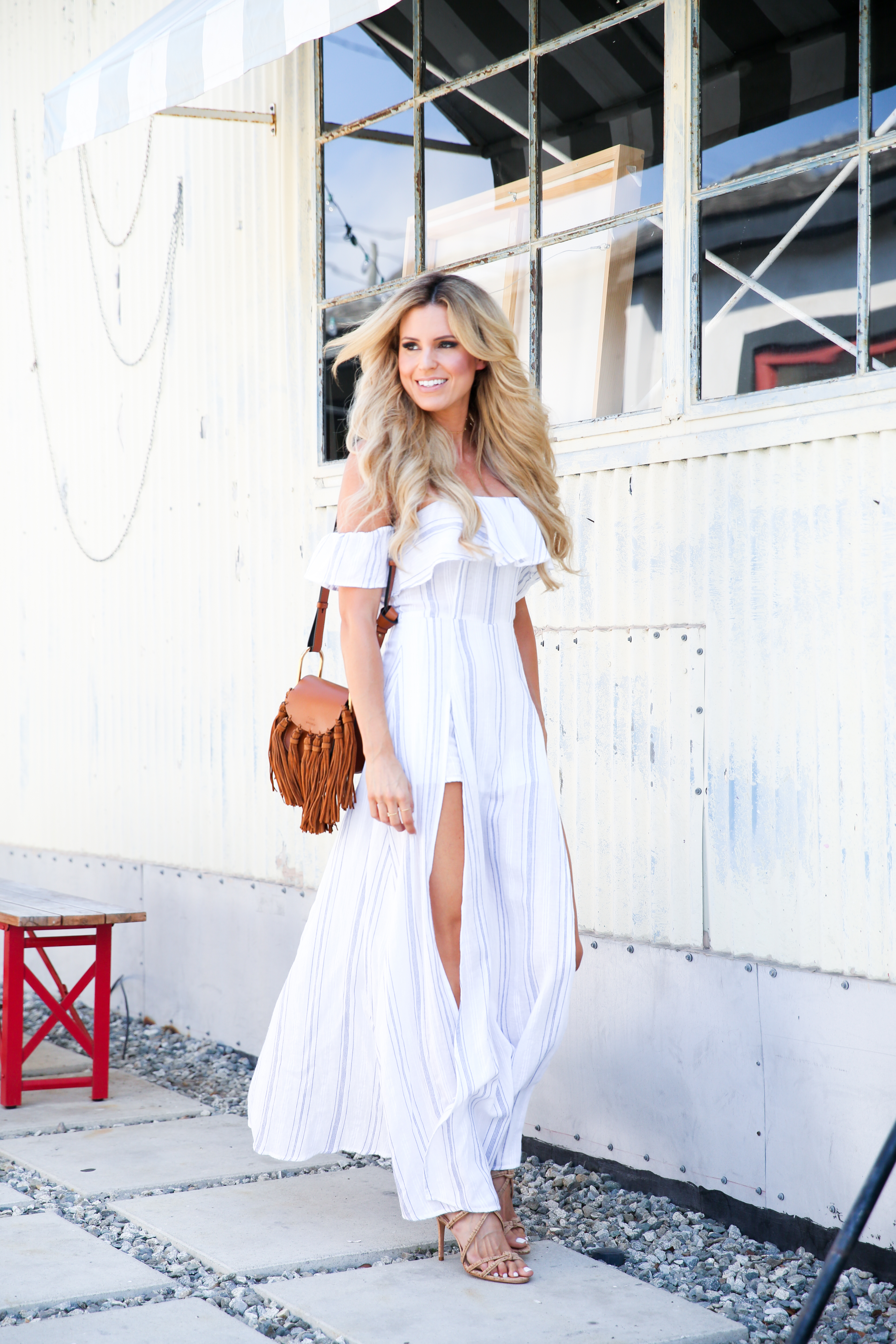 Romper: Betina Maxi Dress (similar option that I LOVE for less here) | Bag: Hudson Fringe (similar option here) | Sandals: Nadira Sandal  (and here) | Choker: Charm Choker Necklace
So it's Tuesday morning, and I am counting down the hours until Bachelor in Paradise comes on again tonight. Only one show in, and I am hooked! The scandal *might* have something to do with it! I haven't read too much about what exactly happened with Corinne so I am dying to find out.
I made a commitment to myself this past Sunday, that this week I would be in bed with the lights out by 10:30. I personally need 9 hours of sleep each night to fully function, although if I get a solid 8 I am pretty good. Lately I have been getting maybe 7 hours of of sleep (if that), and I am not feeling or looking my best. I didn't start Bachelor in Paradise until almost 9:30, and I promised myself I would only watch half and then go to bed.
Unfortunately I was so captivated by the show, I watched the whole thing… my husband passed out on the couch next to me. (He wakes up at 5 am every morning to work out). Anyway, after I watched the show I then got sucked into this book that I am currently reading (so twisted but so good!), and I went to bed after midnight. Oopsie.
I used to be such a morning person, but after Max was born that all changed. Now I am always the last one in the house to go to bed. It's finally the time of day where I can have some quiet "me" time to watch my shows and read. And I LIVE for it! But yeah I am kind of tired today.
I posted a sneak peek of this outfit on my Instagram last night and captioned that it was my first maxi romper. When I posted on the blog, I realized not only is this not my first maxi romper, it's my THIRD! 😉 I swear I have the WORST memory ever, and I need to Google immediately on how to work on that. Or maybe I just need to reread above- not. getting. enough. sleep.
Last I checked, the exact maxi romper I am wearing was sold-out, but I also linked this option which is very similar and a fraction of the price. The maxi-romper concept is brilliant if you ask me. I love maxi's, especially with the long slits. I was wearing a maxi dress on Sunday while out shopping, but I kind of had to walk with the opening held closed because I was worried a lot more than my legs would show. If you know what I mean! With a maxi romper, you know you are covered, and they are on trend right now.
Thanks for stopping by! 🙂
Photos by Vincent Elejorde.