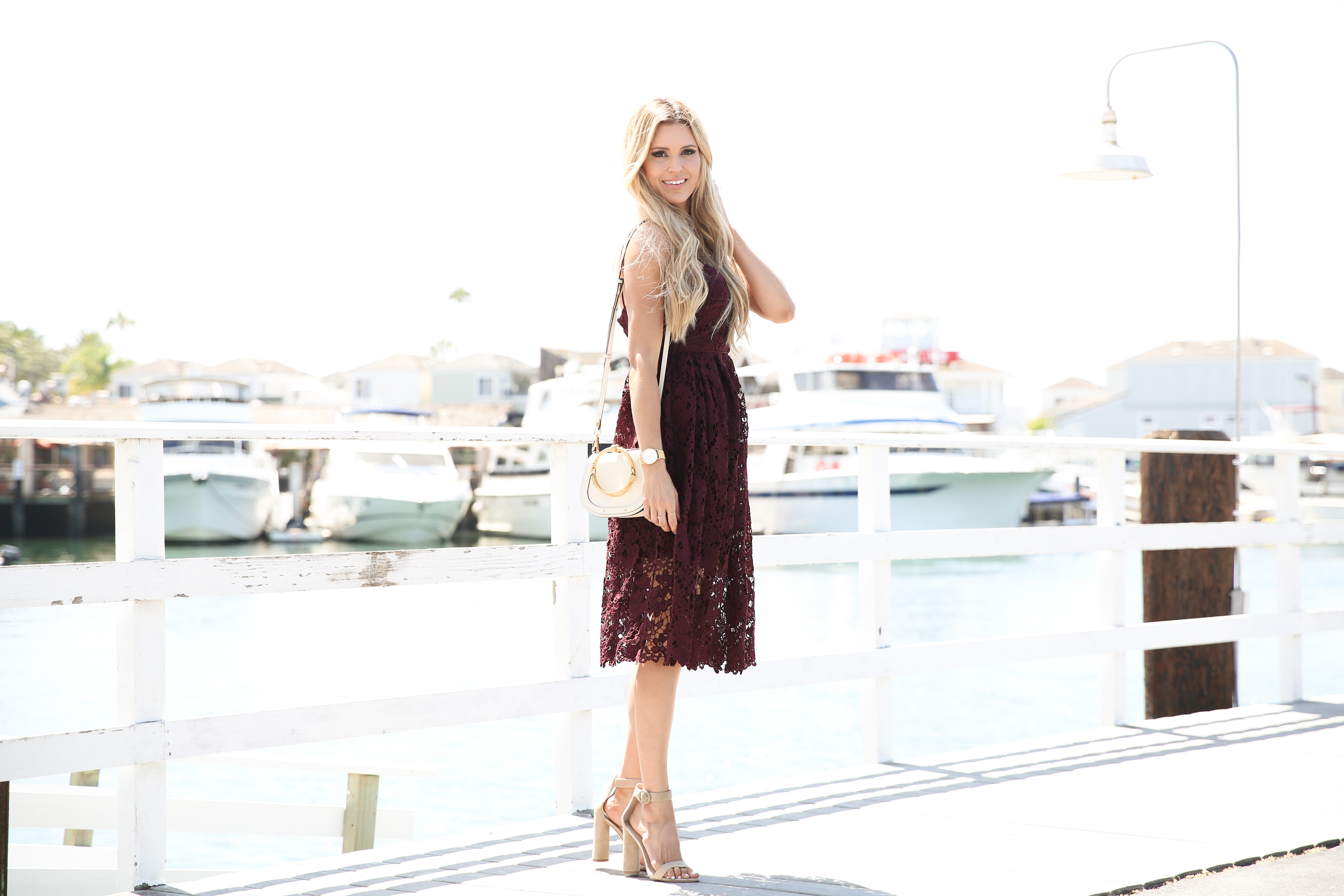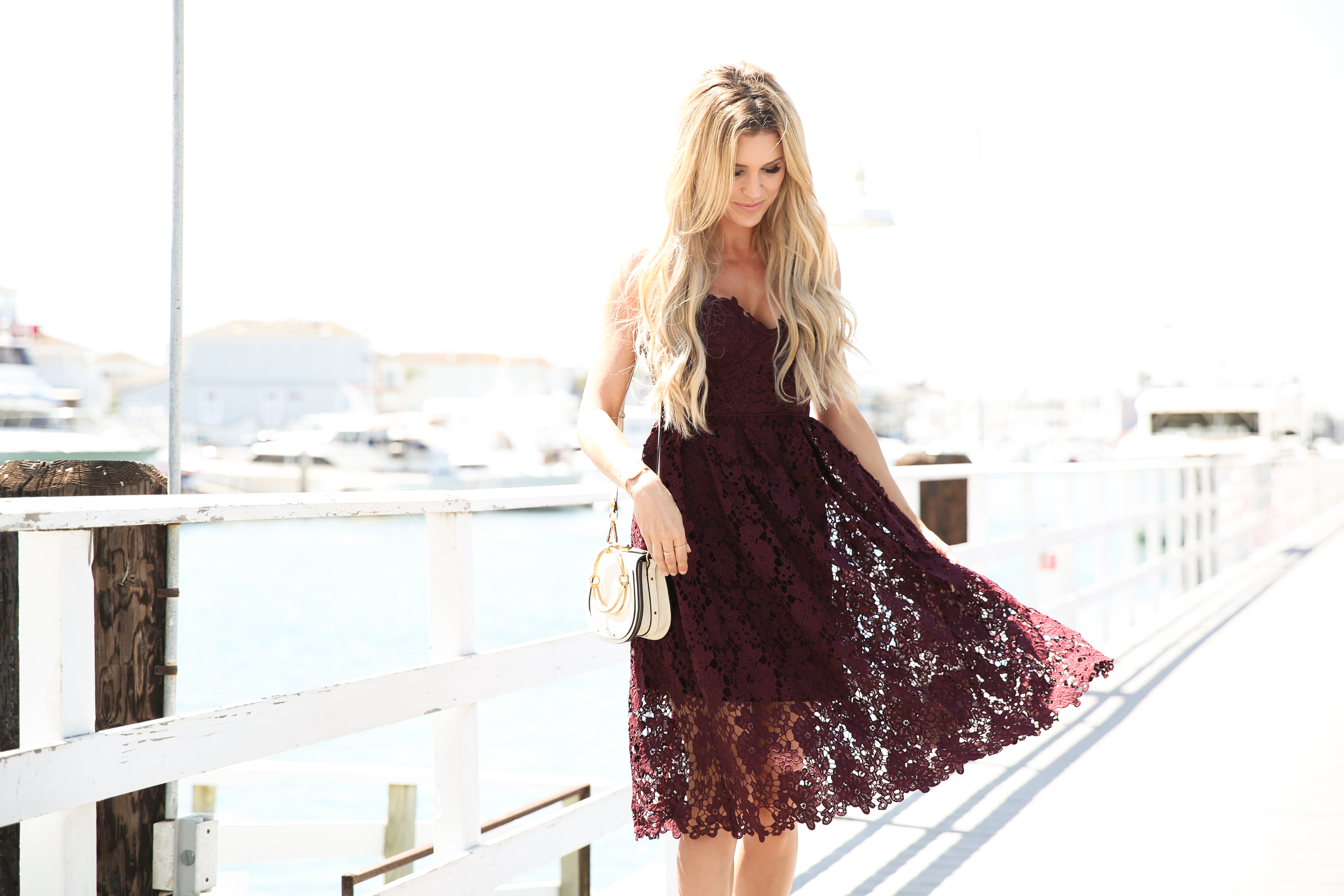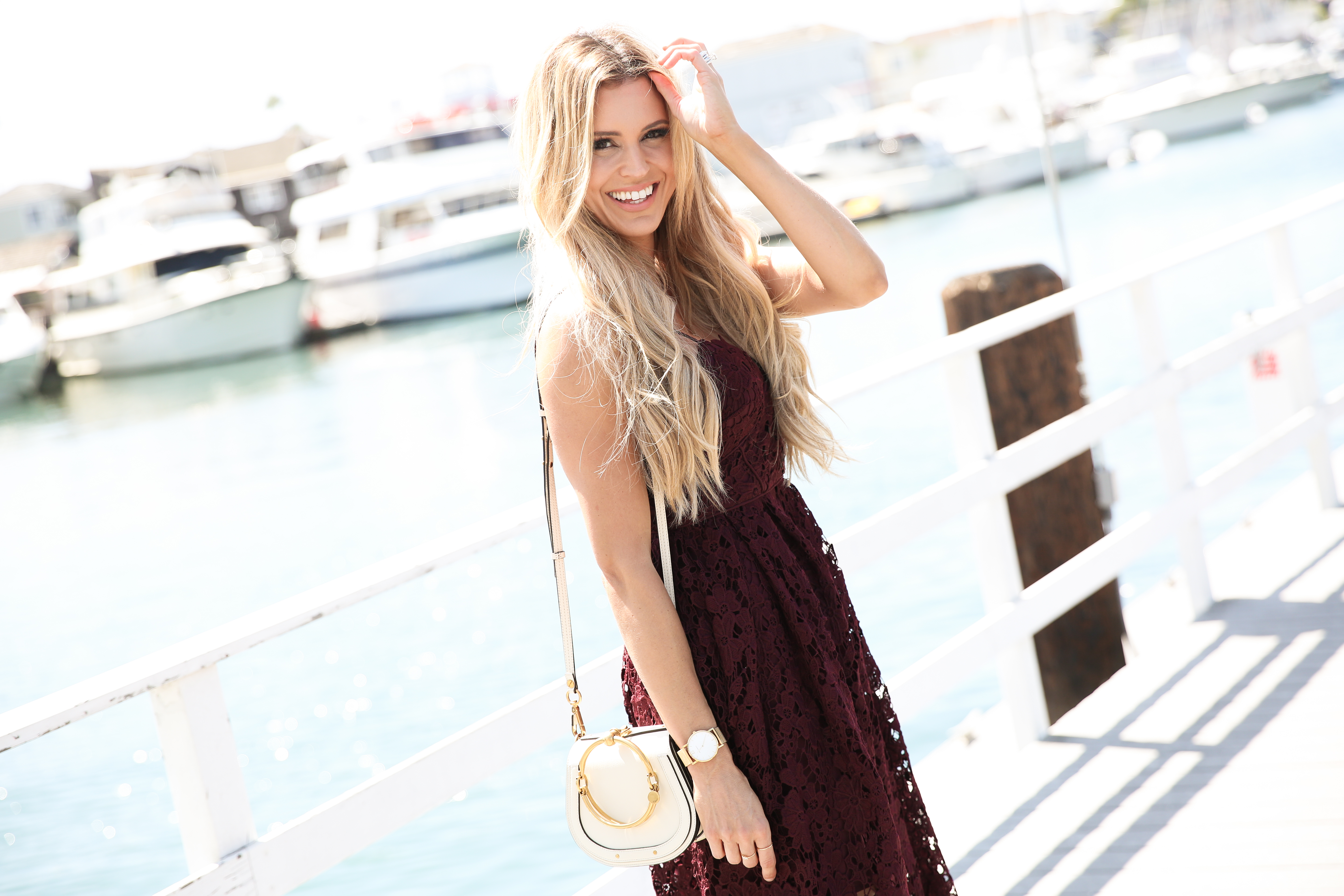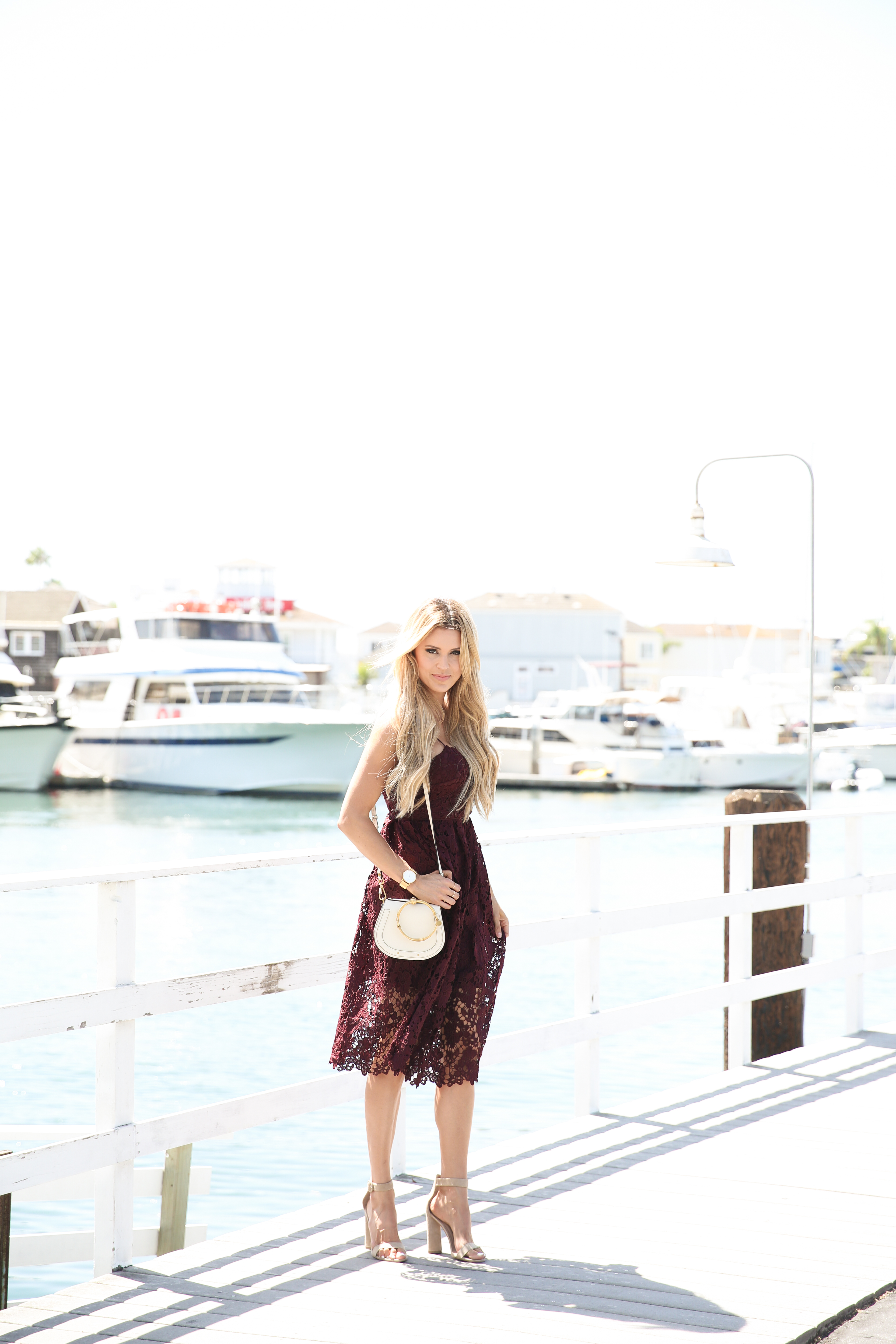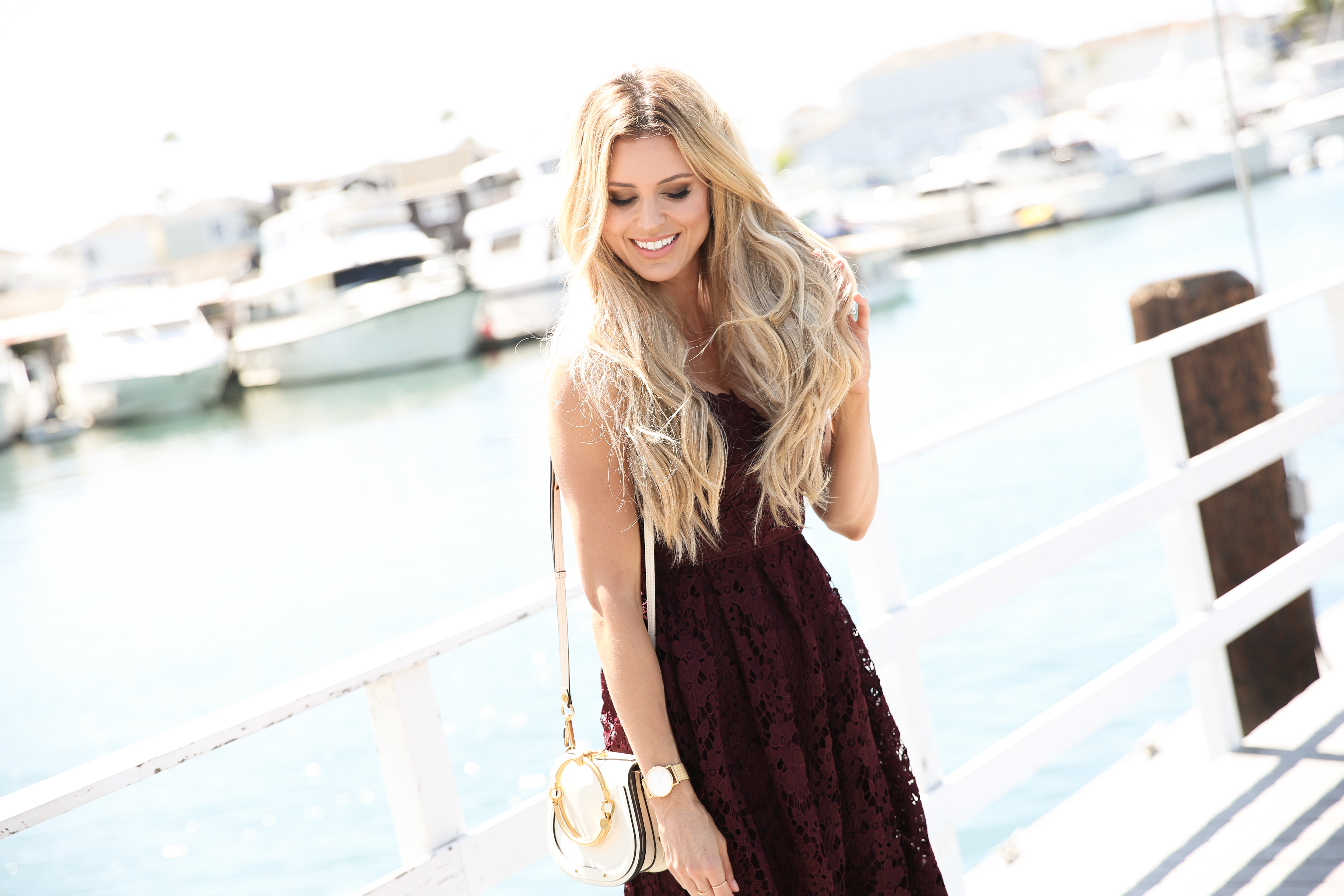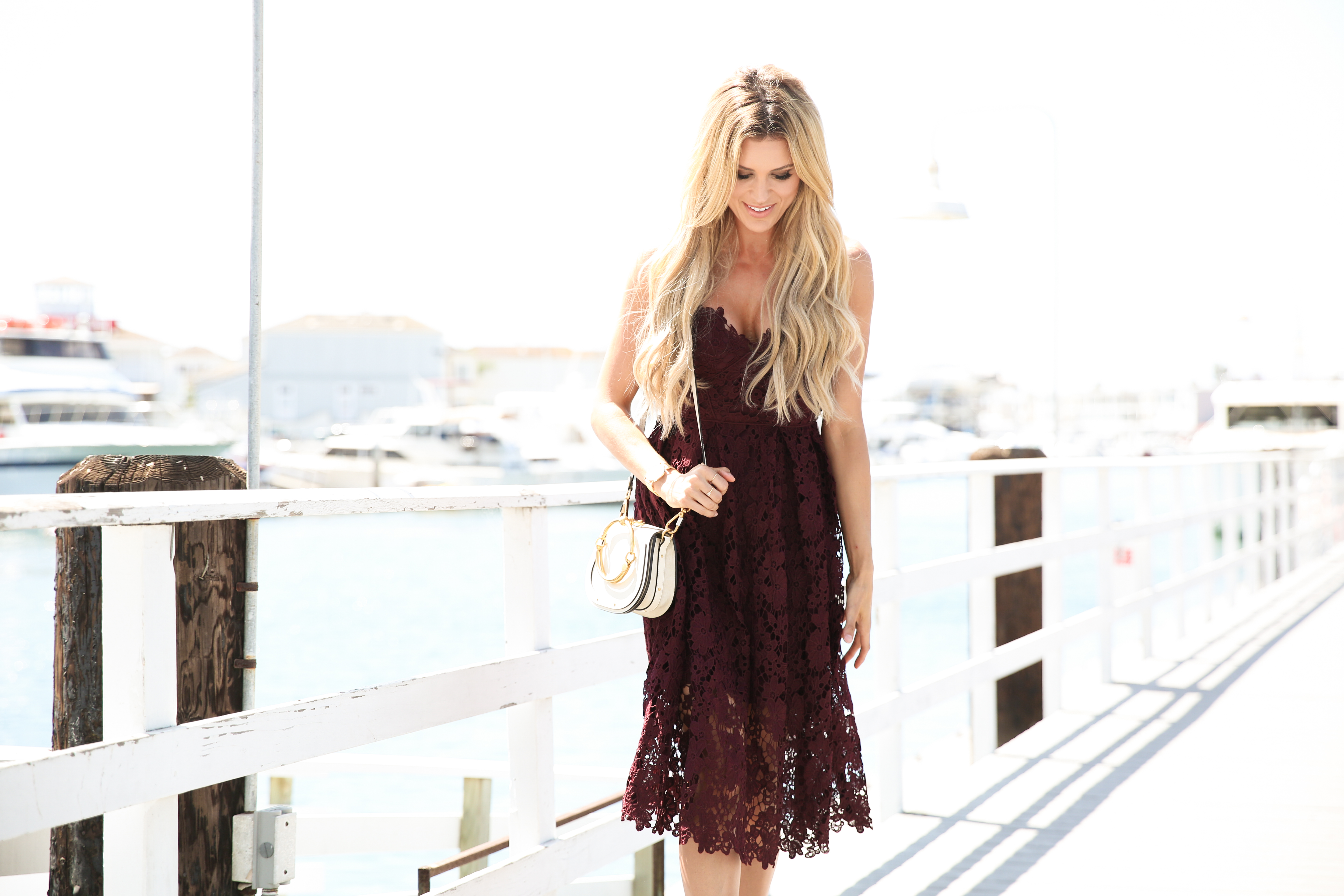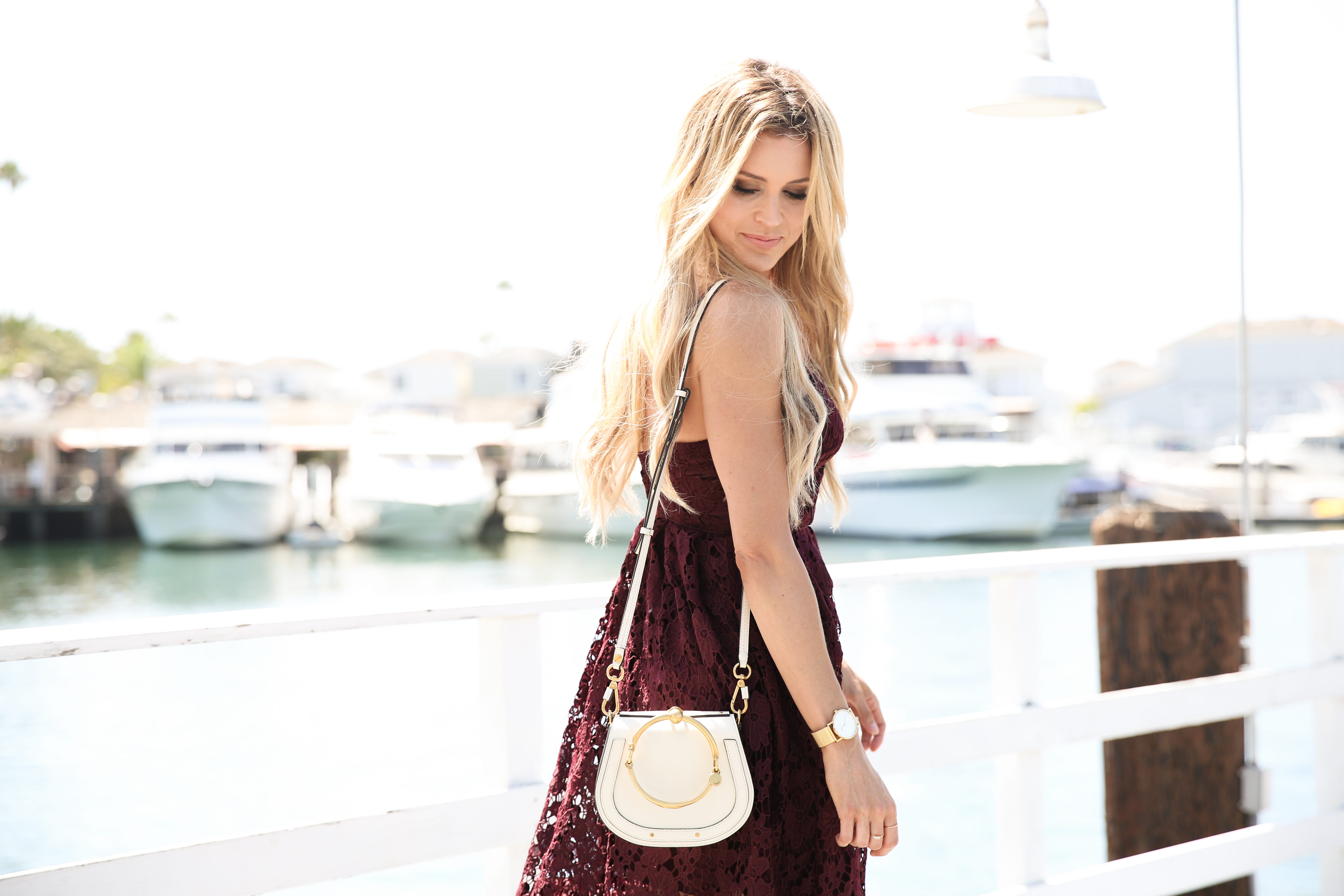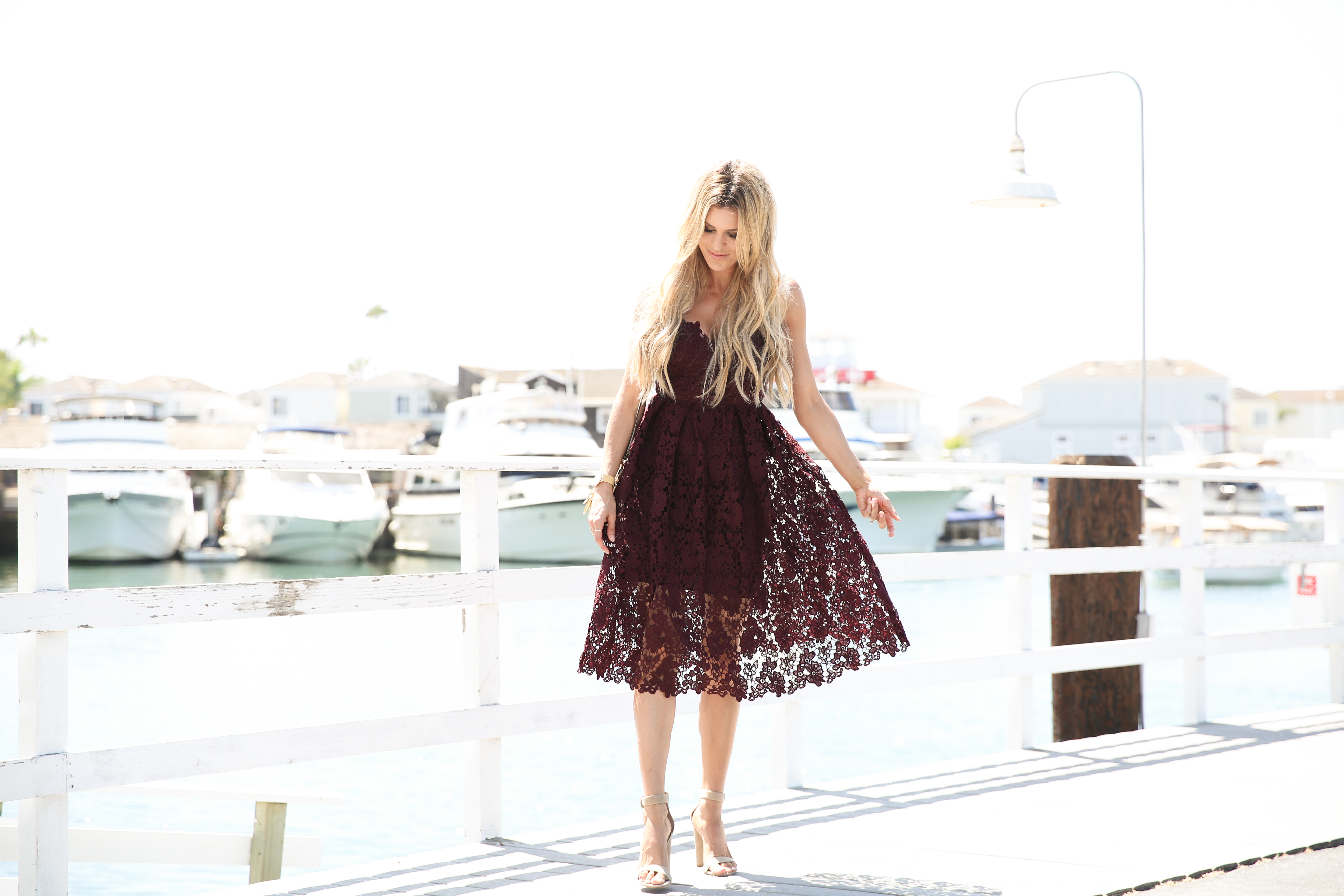 Dress: Renata Lace Dress c/o | Bag: Nile Small Bracelet Crossbody Bag | Heels: Giselle Strappy Sandal (and here)
Today is day one of Max's summer break, and we are spending the week at Grammie's. I don't know who is more excited- me or Max. My mom and I are extremely close, and she is actually the one who really encouraged me to start my blog. Even now, some people don't really get or understand what I do. But my mom always does and supports me every step of the way. (Love you mom!) And she is actually a food blogger (lucky me to get good home-cooking allll week), and you can check out her blog here!
Of course somehow during the drive to my mom's house, which is around 4 hours, Max developed a fever. He said "the only things that can make me happy are Grammie and Hot Wheels." Which I thought was so cute, but then he had to ruin it with "and not you because you don't look that pretty today." LOL okay kids say the best AND worst things, am I right? But yeah it's is in the 100's today, and I am hot and tired and won't be posting any selfies today. Just FYI.
All of the sudden, it feels like we are in the thick of summer. It is SO hot right now, and I don't even want to move out of the air-conditioning or even move in general. In my mind though, I am ready for fall. When do the pumpkin spice lattes start, cause I am READY! Is it too early to start putting out fall decorations? 😉
I adore this lace dress which is the perfect fall wedding guest dress. If you have been looking for that perfect dress to wear to a fall wedding, this is your one! The color is so incredibly pretty, and I love the lace detailing. I am wearing a size 0 here, but I recommend sizing up especially if you need to in the chest area. The dress is so pretty and feminine that I didn't want to take away from it so I paired with this chic crossbody bag and these nude heels which go with everything.
Now I am off to tend to my sick child (and hopefully wash my hair!). Kind of counting down the minutes until Bachelor in Paradise is on. Such a good one this season!
Thanks for stopping by and have a fantastic week! xo
Photos by Vincent Elejorde.