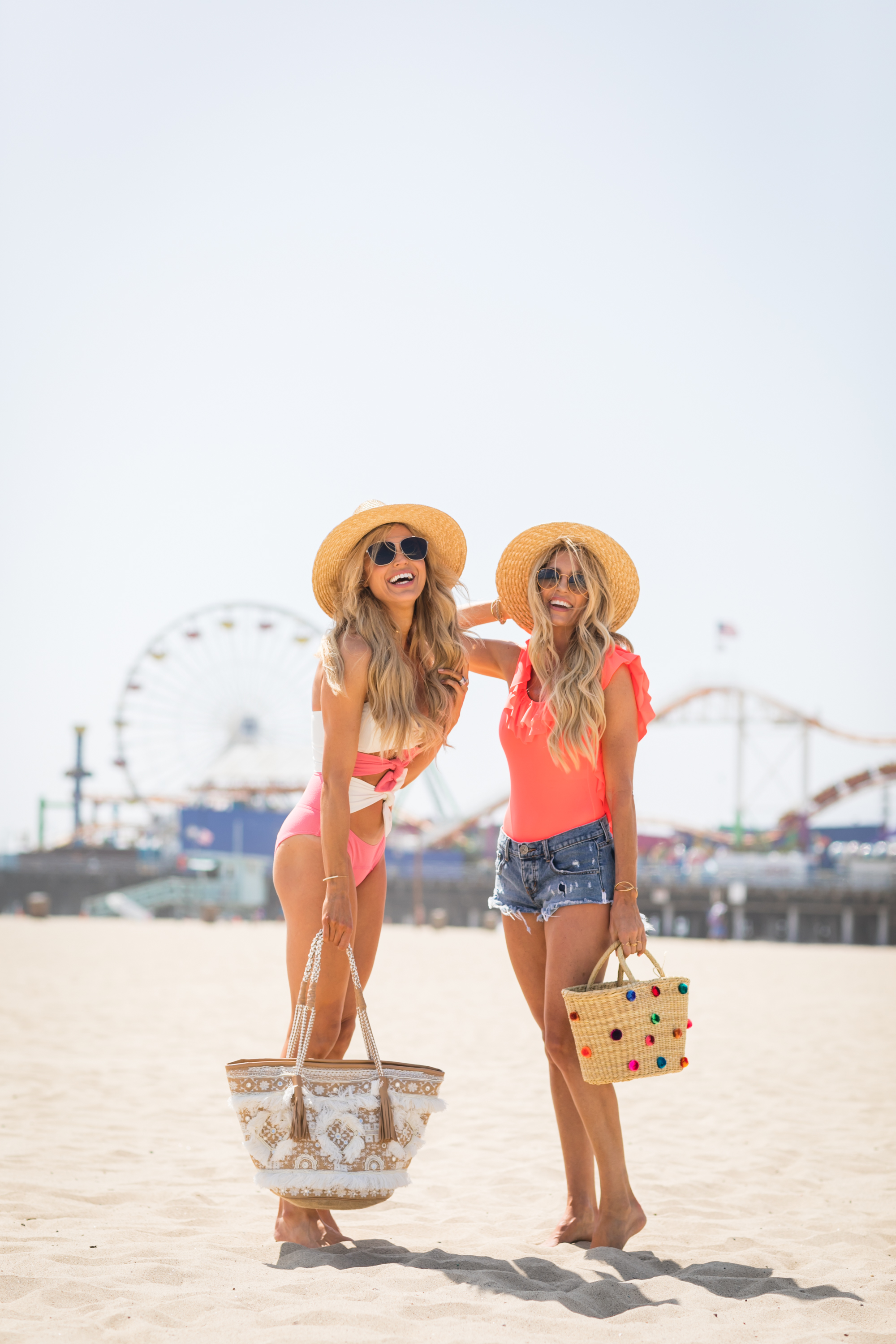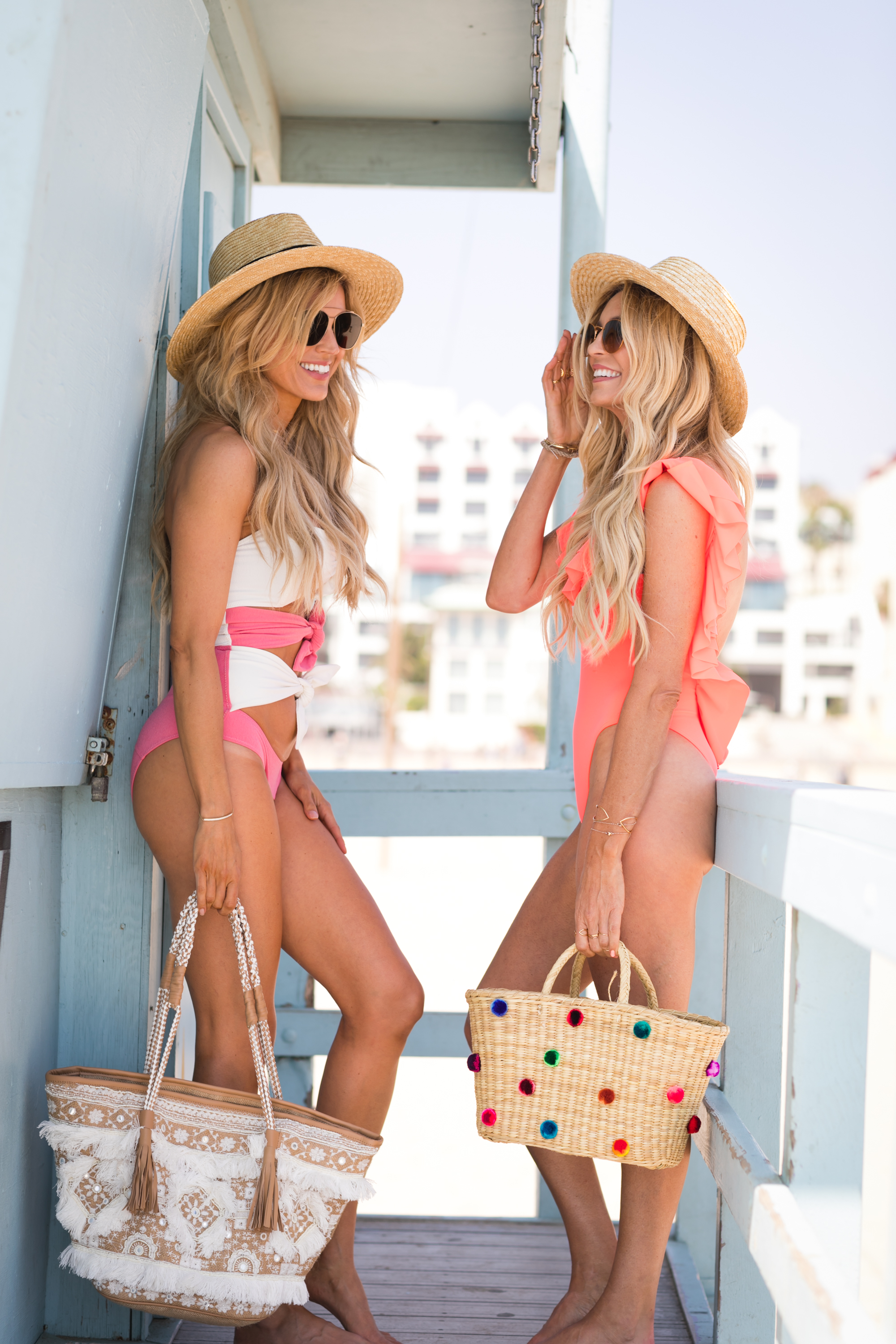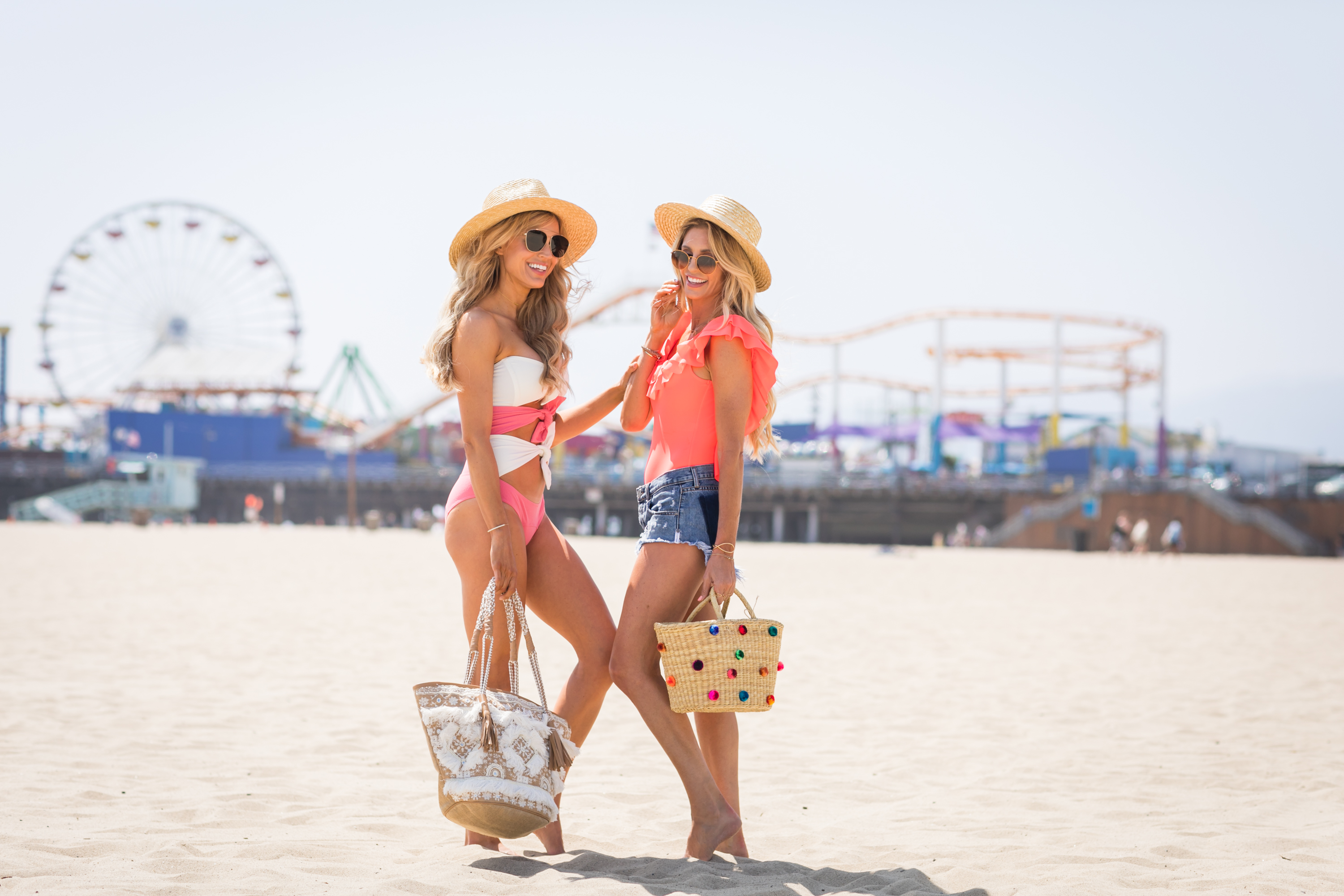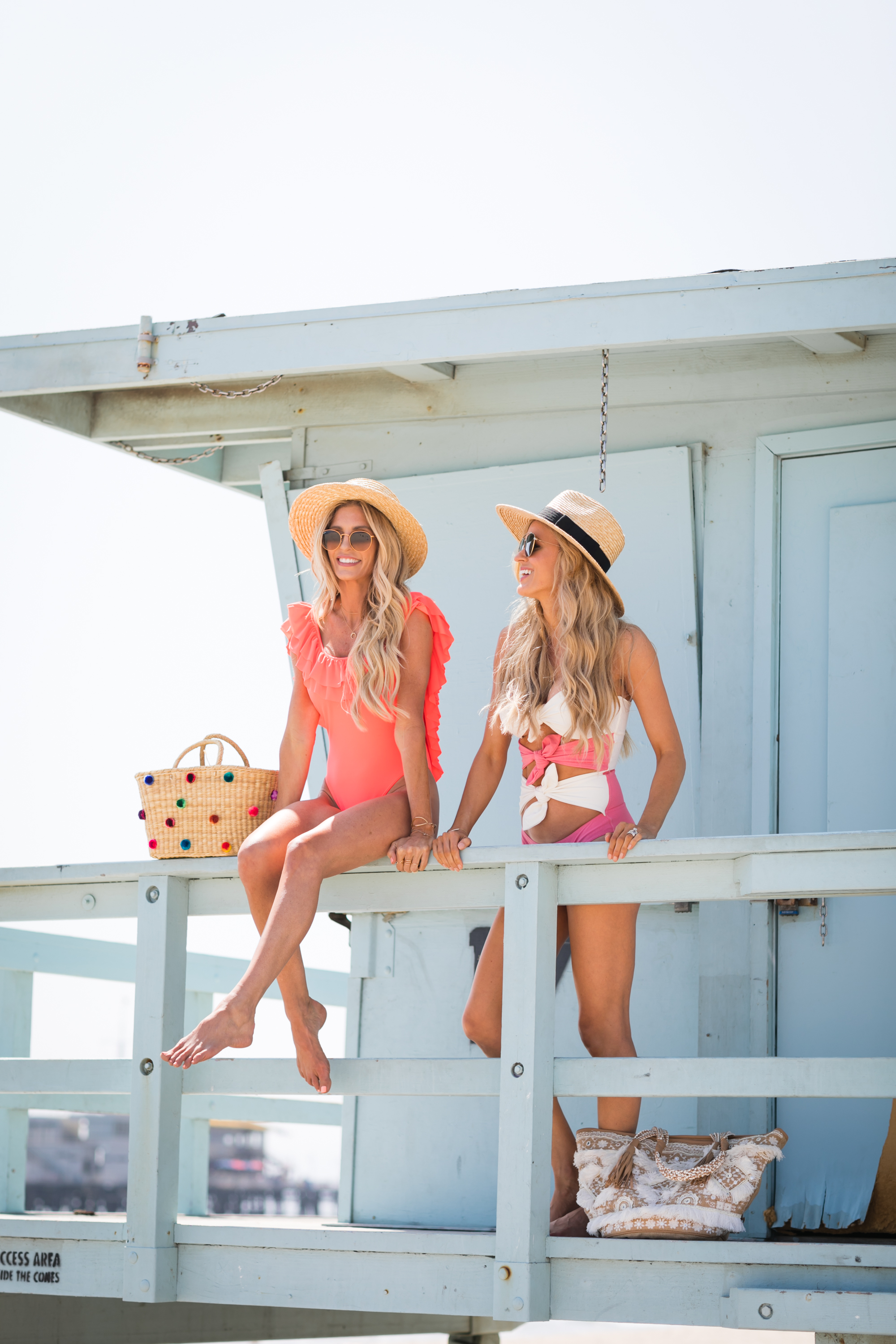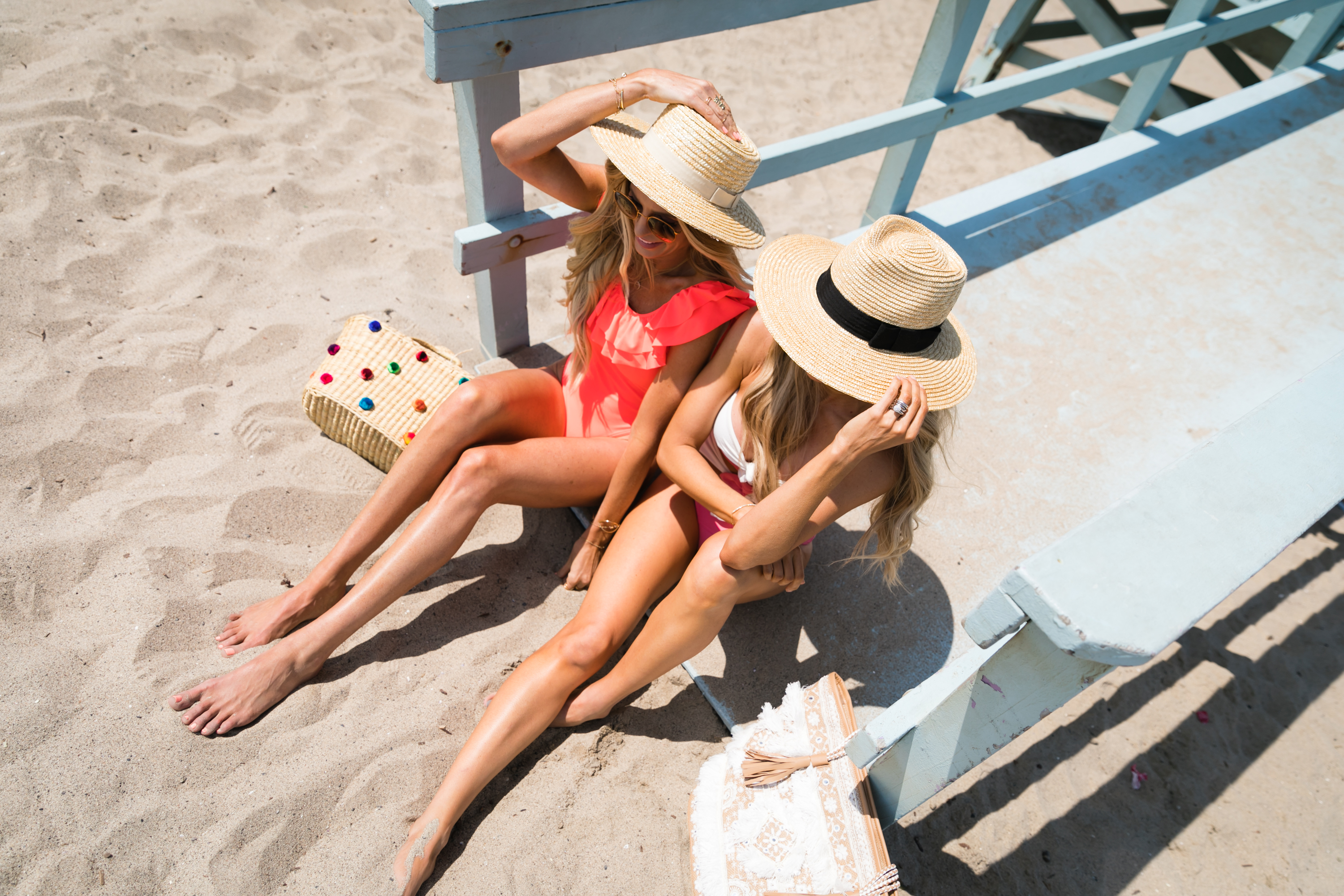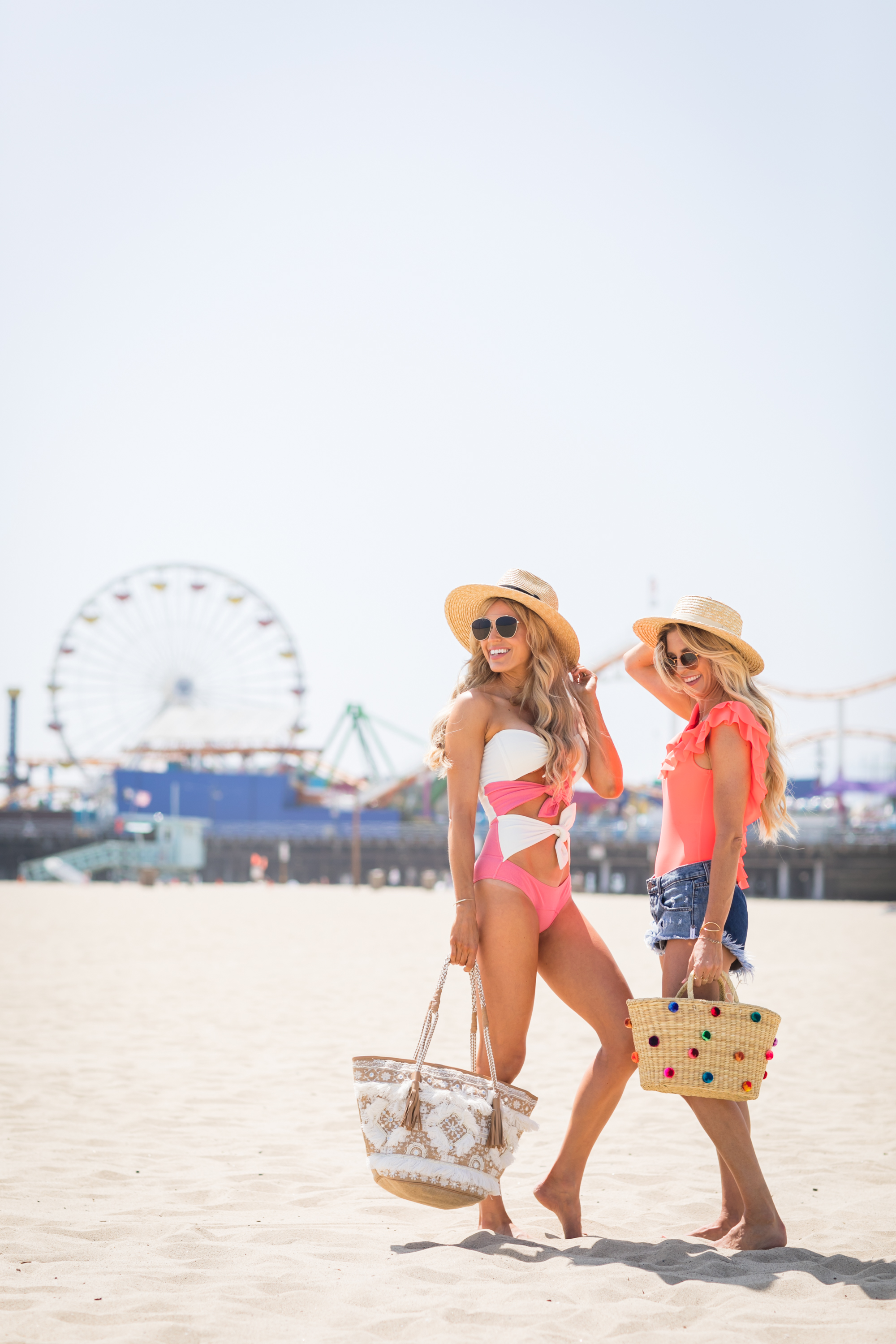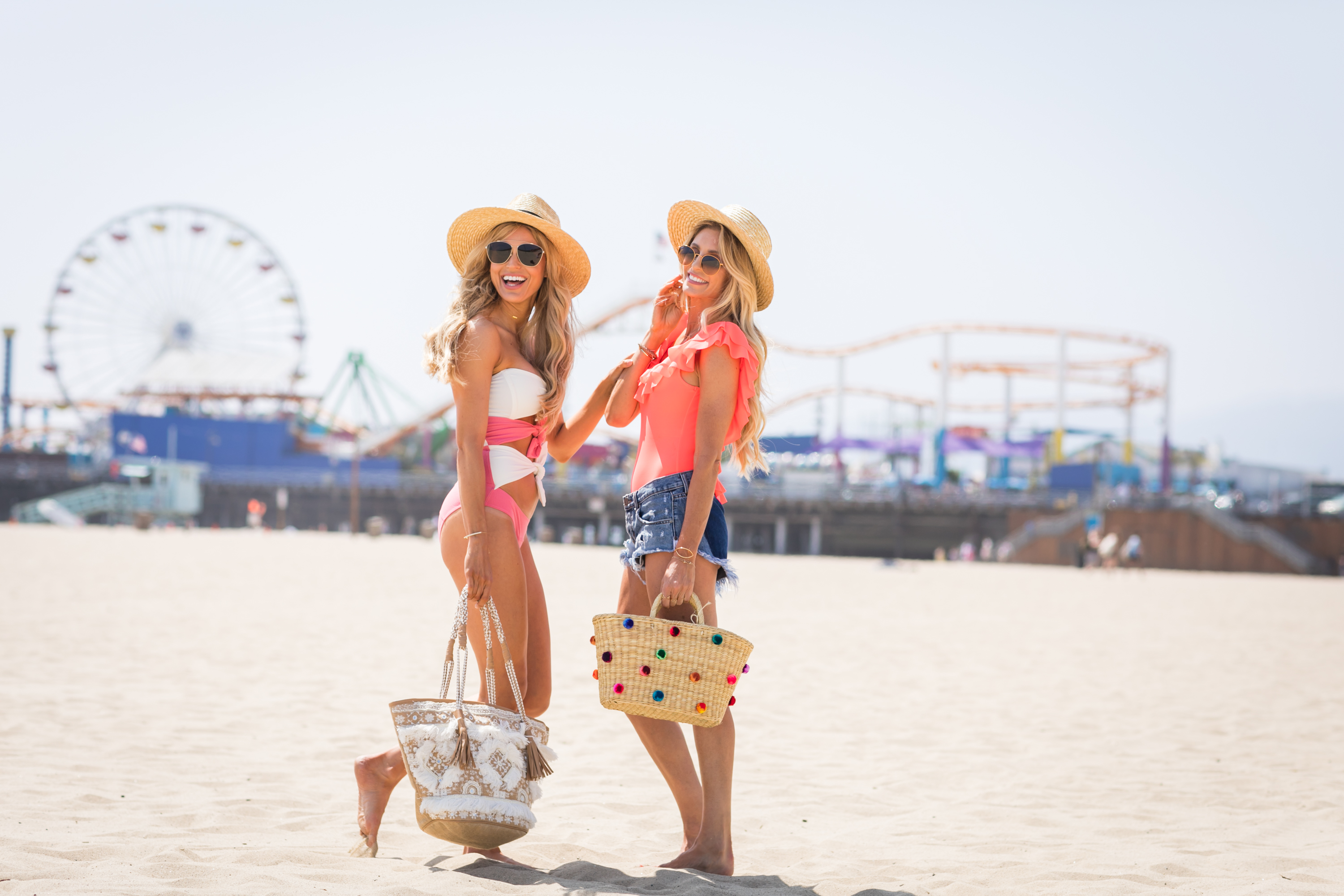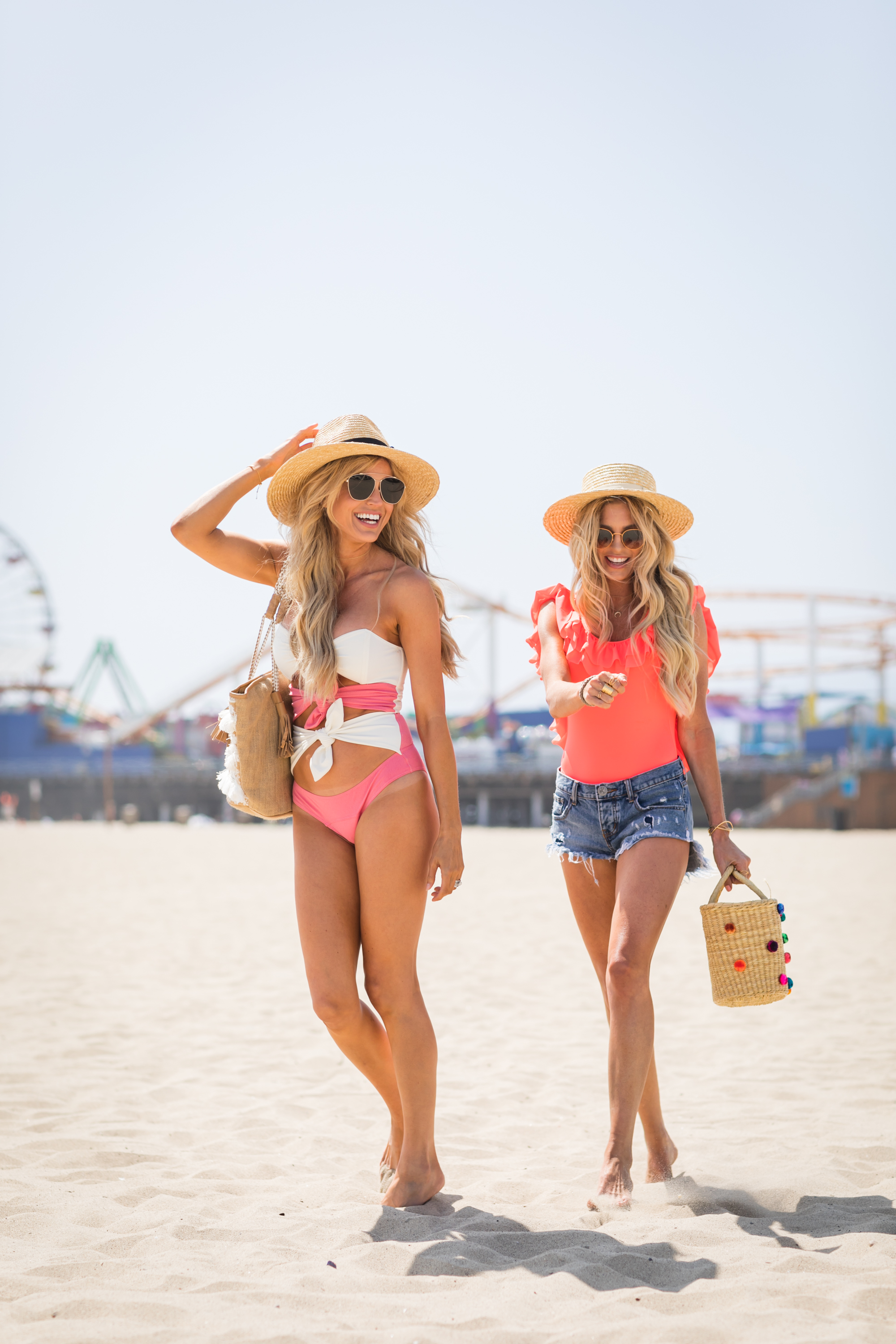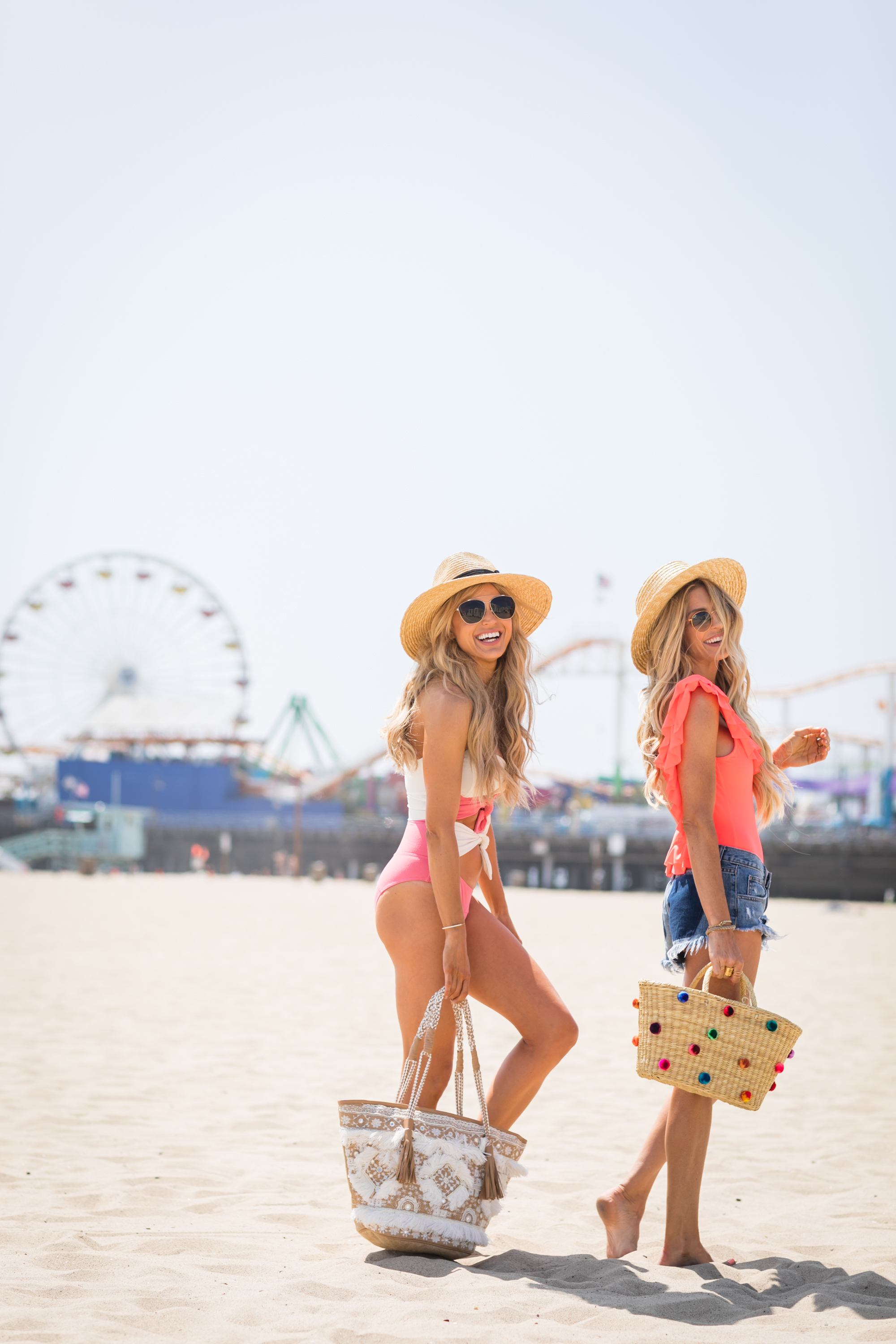 Photos by Valorie Darling.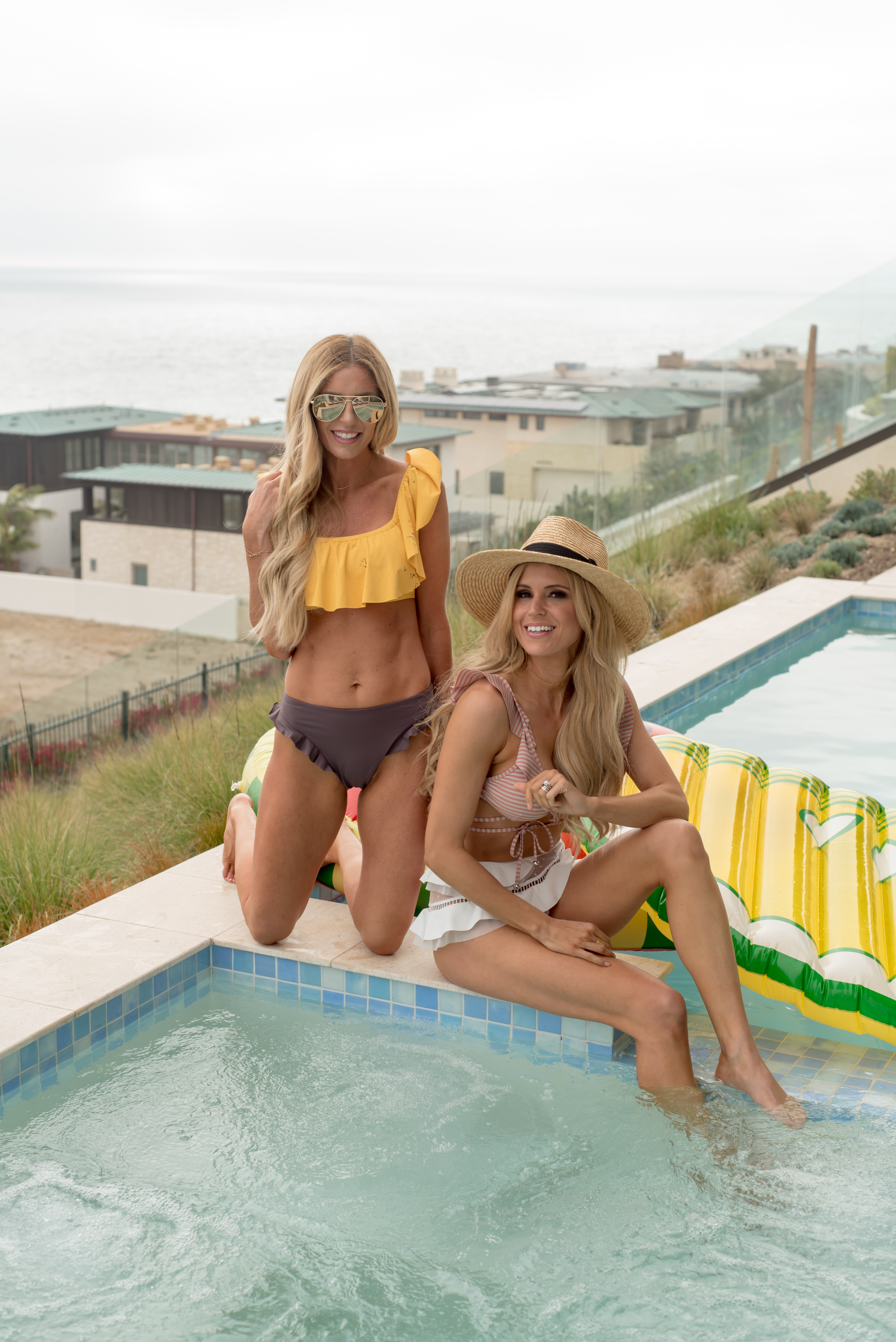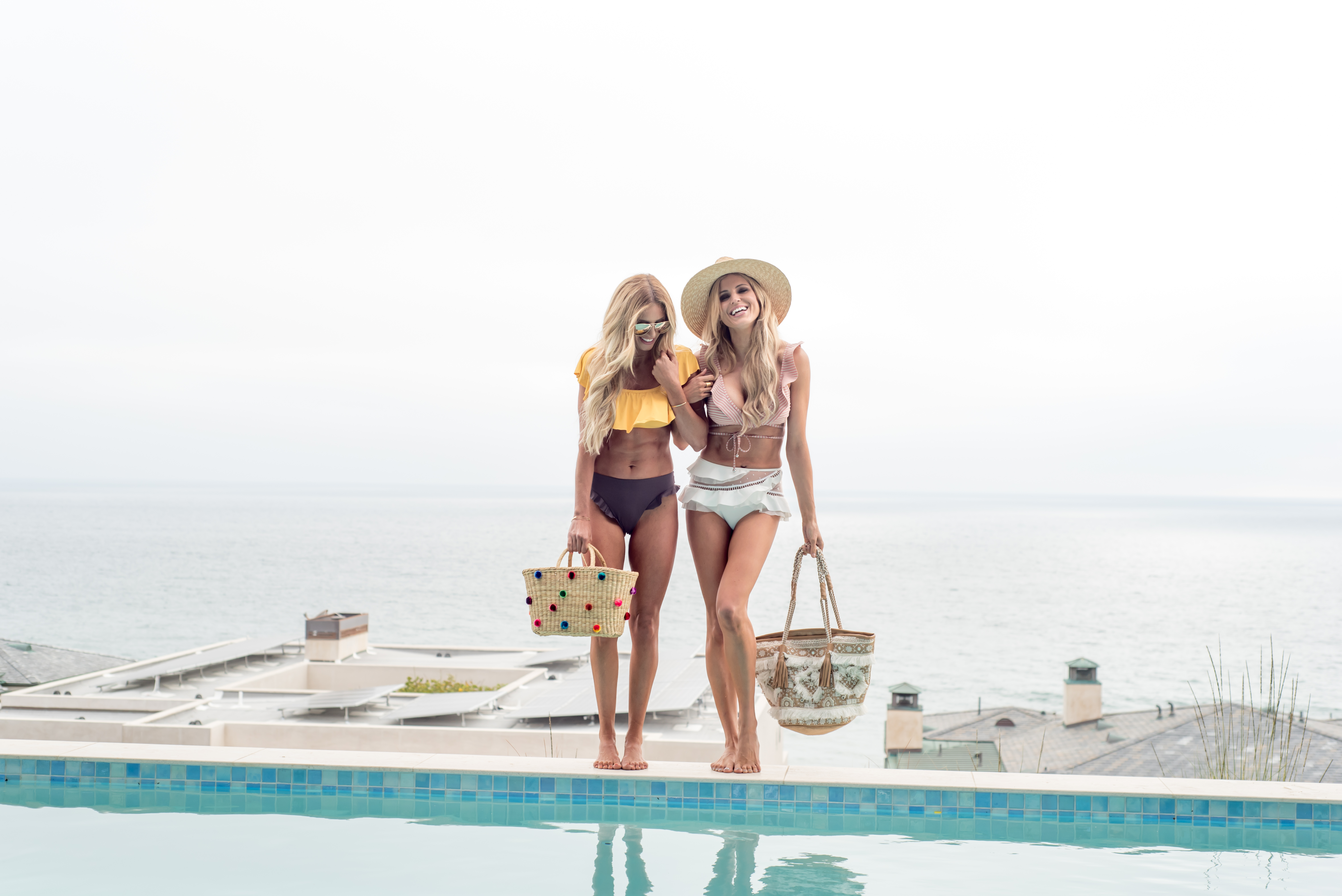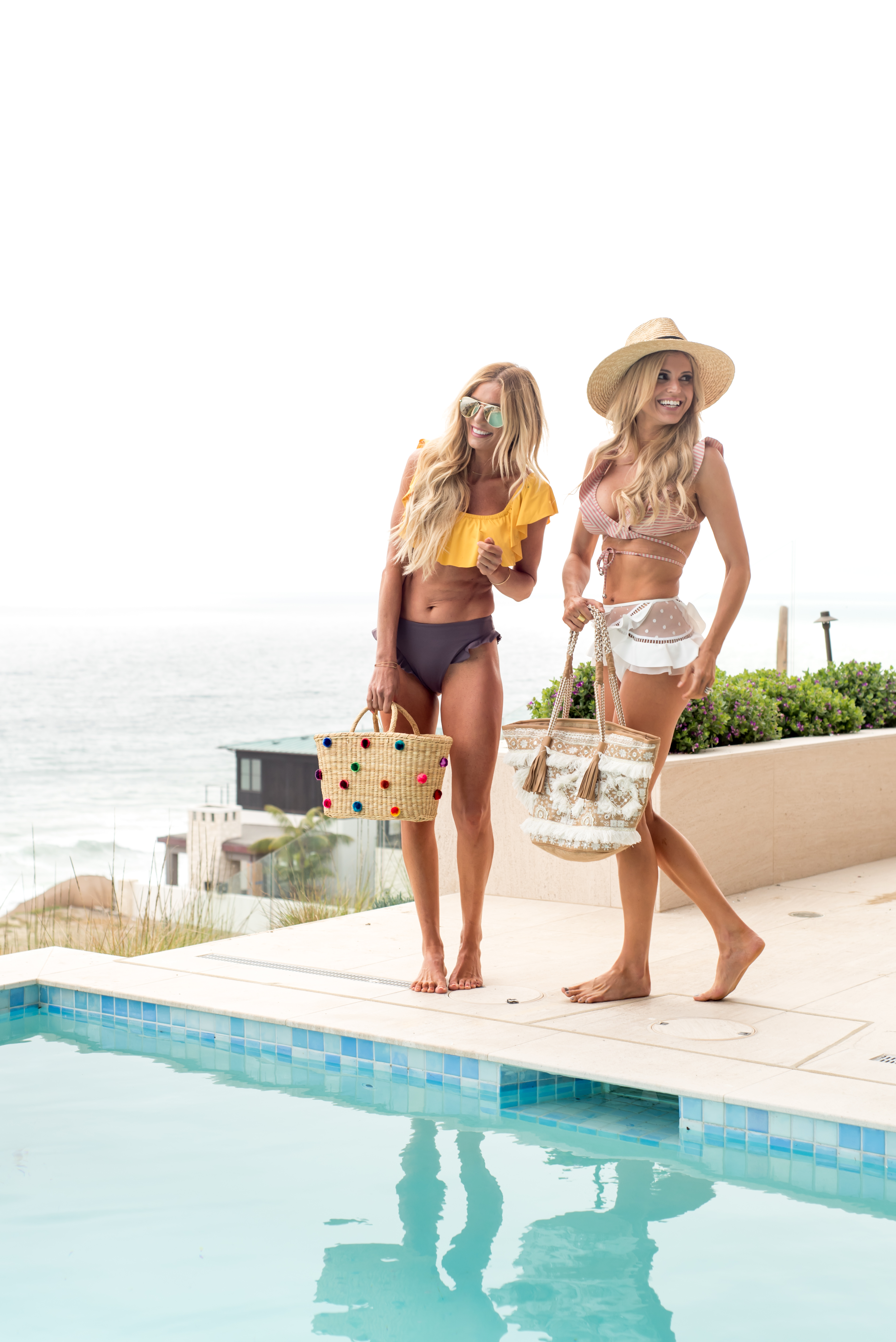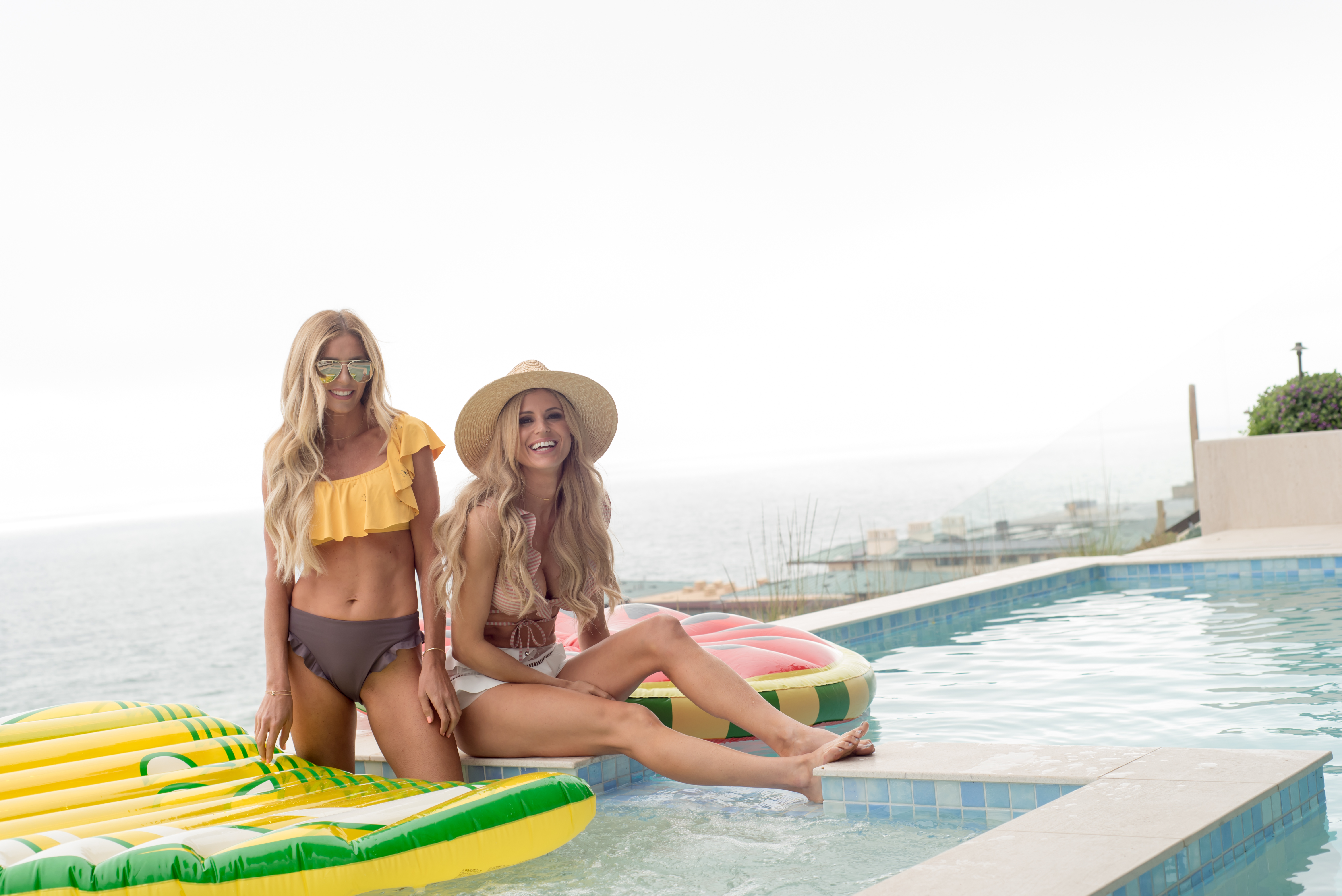 Photos by Paul Cook 7 Pixels Photography.
My Outfit: Swimsuit: Lisa Marie Fernandez Triple Poppy One-Piece (and here similar style for less here!)  | Bag: Shashi Belly Tote | Hat: Brixton Joanna | Sunglasses: Givenchy Aviator
Lyndi's Outfit: Swimsuit: Asos Ruffle Swim | Bag: Nannacay Joana Pom Pom Tote | Hat: L Space J'adore Hat
My Bikini: Top: Zimmermann (similar here) | Bottom: Zimmermann Jasper Frill High Pant | Hat: Brixton Joanna | Bag: Shashi Belly Tote | Pool Float: Watermelon Pool Float
Lyndi's Bikini: Top: L Space Ruffle | Bottom: L Space Vista Bottom | Sunglasses: Le Specs Drop Top
Apparently it's #nationalbikiniday so it's the perfect time to share some of my favorite suits for summer with my friend Lyndi who's also a blogger (check out her blog Lyndi in the City). I am a bathing suit fanatic. It's my thing. Actually, right after college I had dreams of becoming a bathing suit designer. Never mind that I had literally just graduated with a degree in Sociology.
I have put the bathing suit designer thing on hold for now, but at least I have the blogging excuse to splurge on some fun ones. Up until a few years ago, you would never ever have convinced me to wear a one-piece. I thought they were unflattering and momish. And now that I am a mom, shit… I think they are pretty cool. One-pieces have made a serious comeback and there are so many good options out there! I have purchased a few new suits for summer, and they are mostly one-pieces. In fact I wore this one yesterday for the 4th.
This pink + white one-piece definitely does not scream I'm a mom. And I won't be wearing this one when it's just me and Max haha. There are way too many things that could go wrong with the strategic bow placement. It is an investment piece, and I couldn't resist… but I did a little digging and found this similar option for less.
The cool thing about bikinis is the ability to mix + match which is also so in right now. Get a great basic top or bottom and you can switch it up with pieces you already own. I do this all the time! It's also perfect for vacationing because you can use the same piece twice for a completely different look. Both bikinis that Lyndi and I are wearing are pieces that we purchased separately.
Thanks for reading guys! xo, Missy