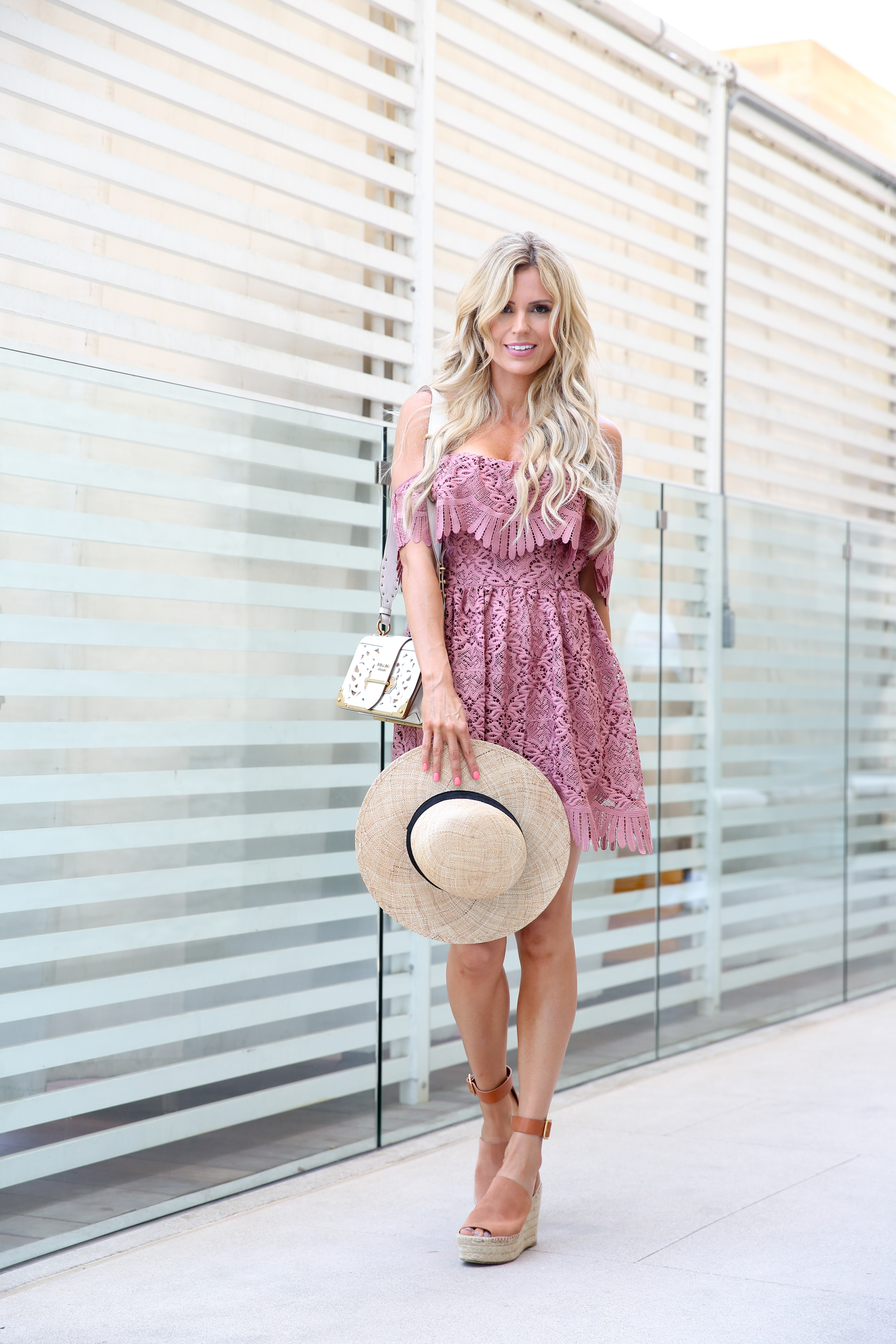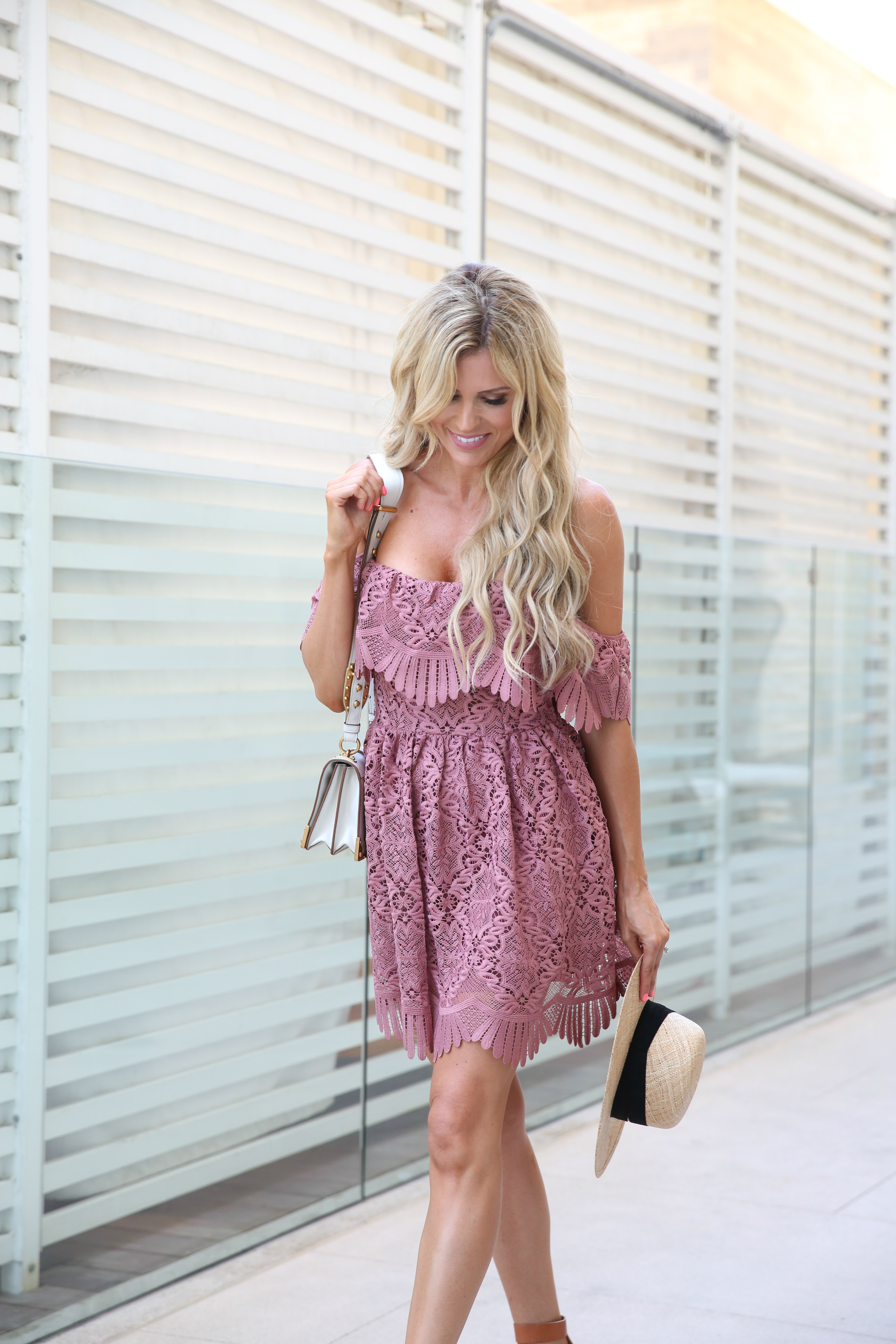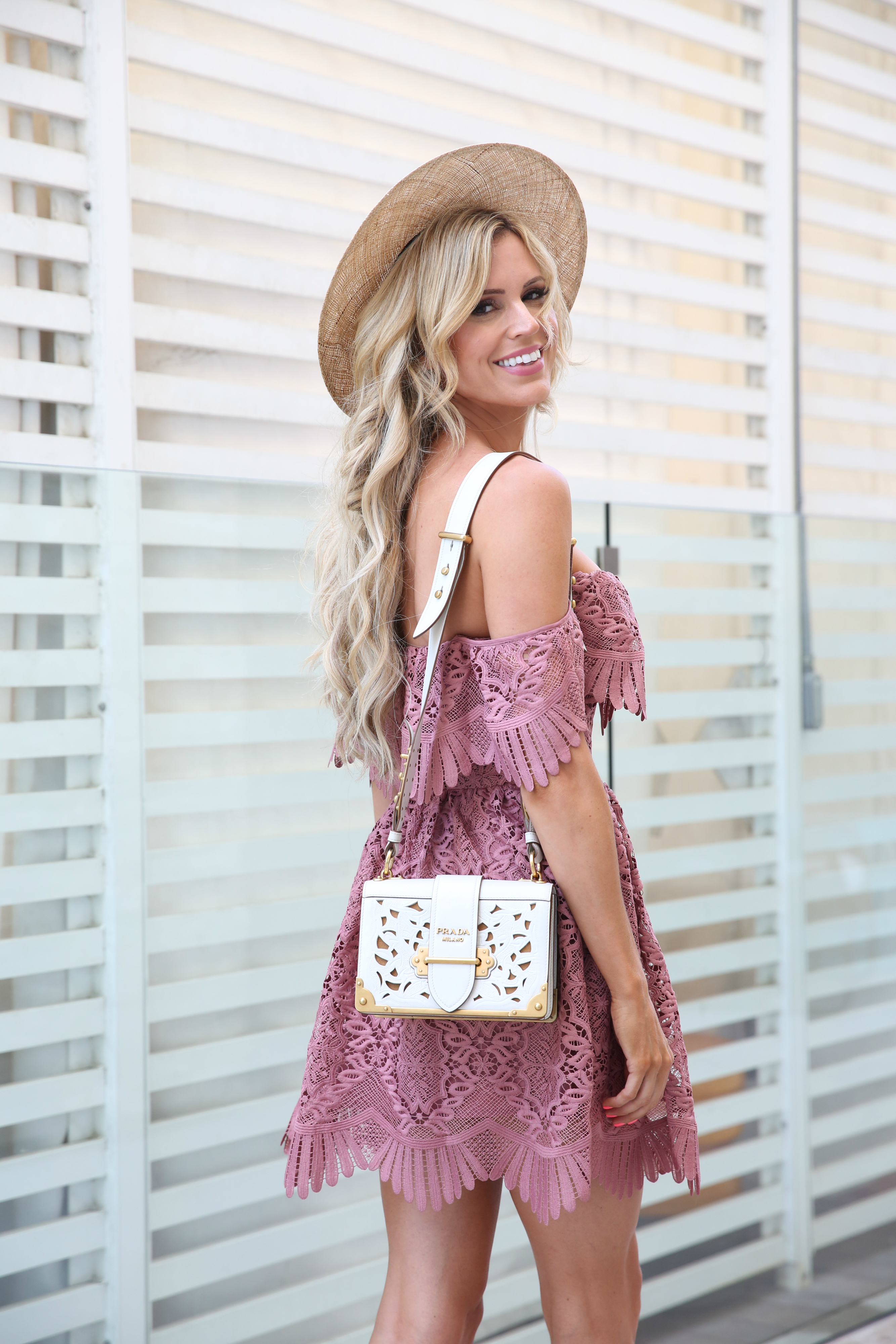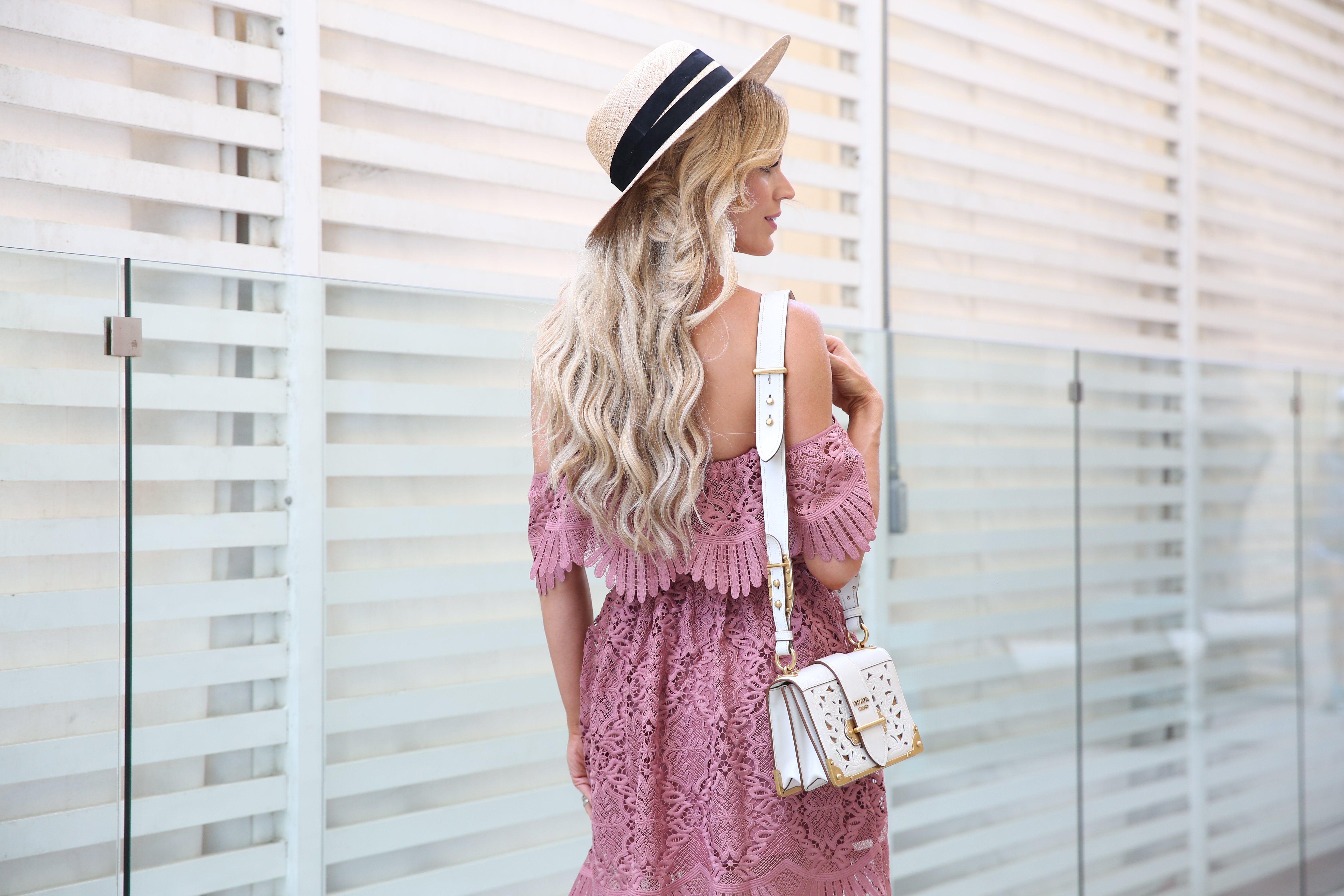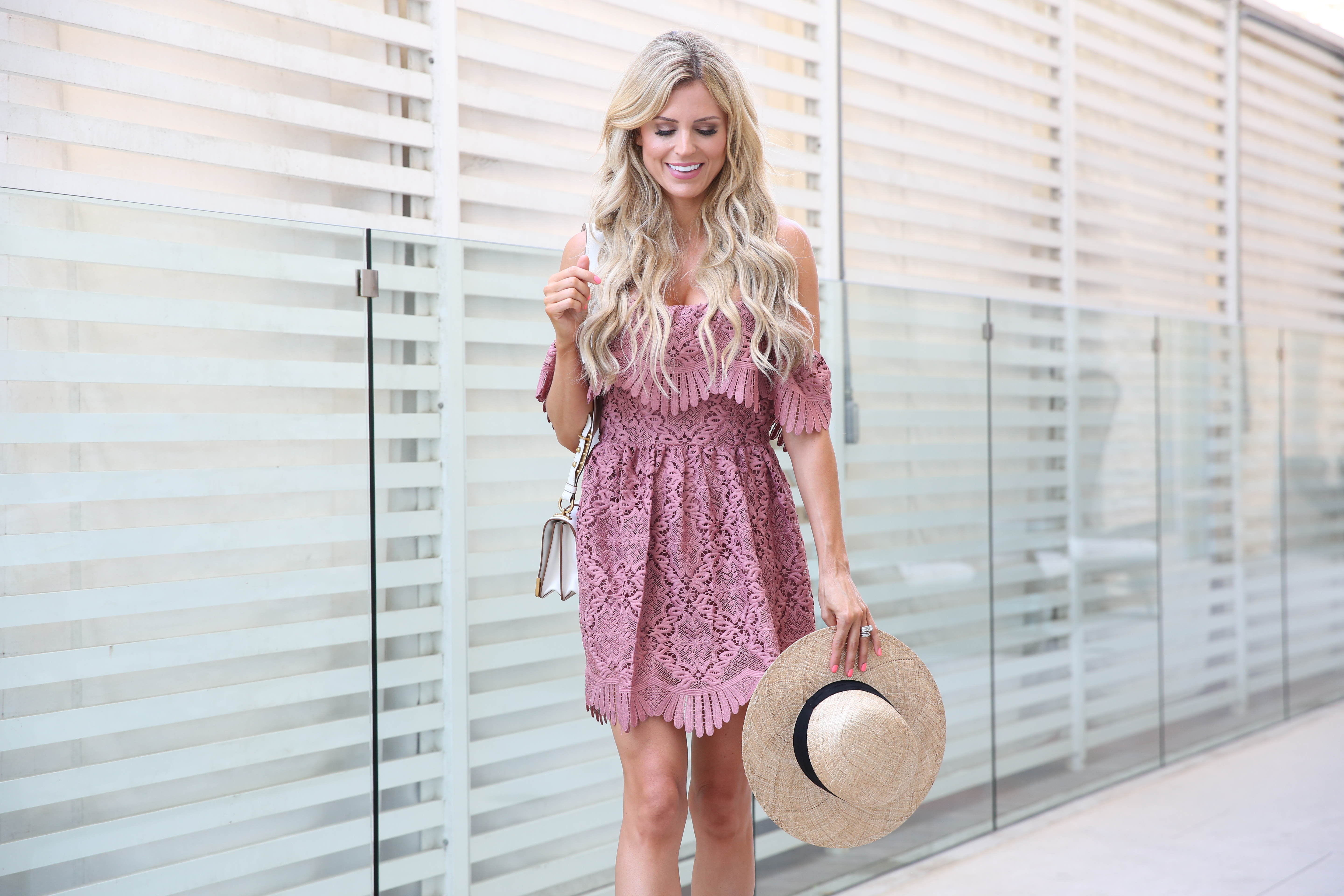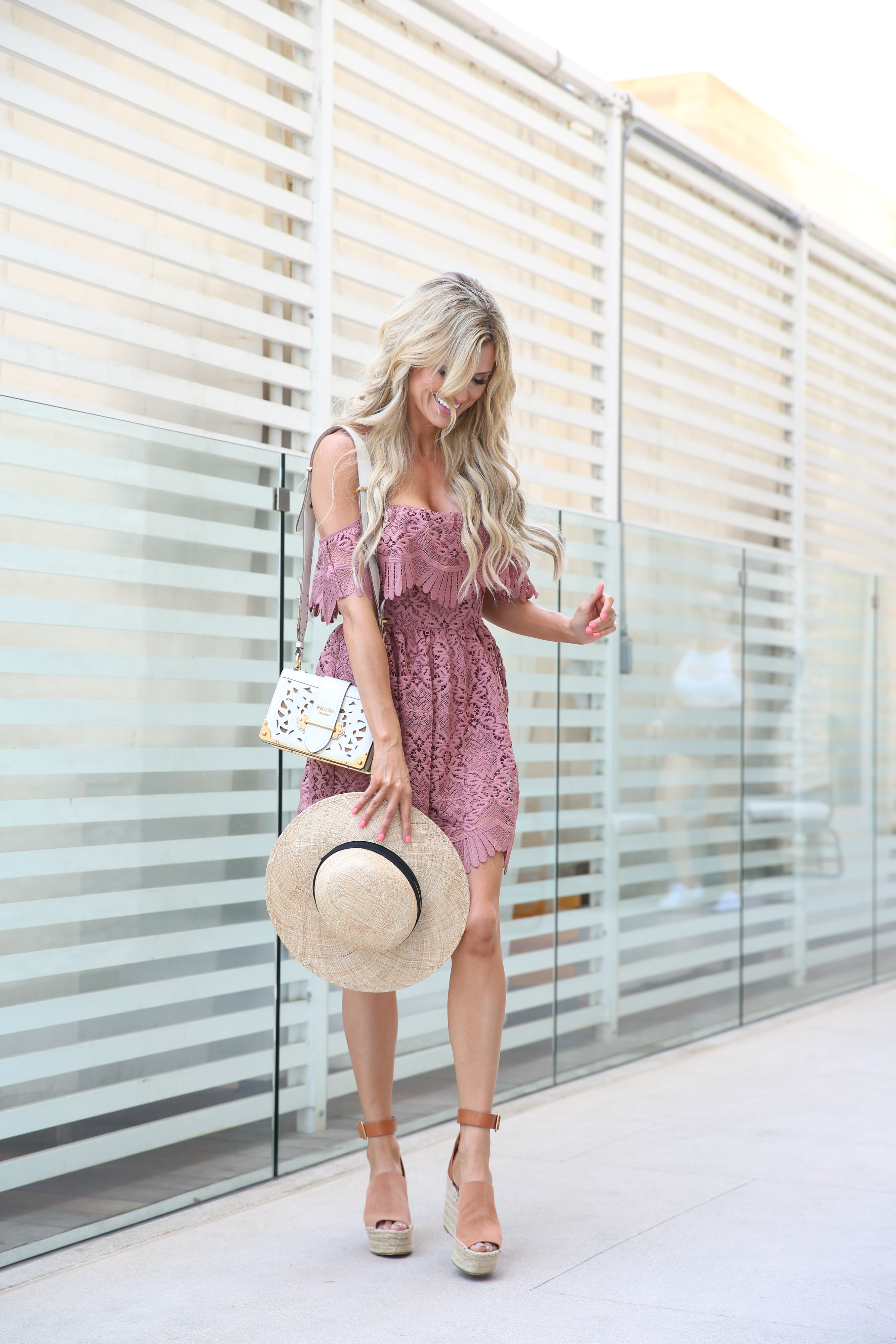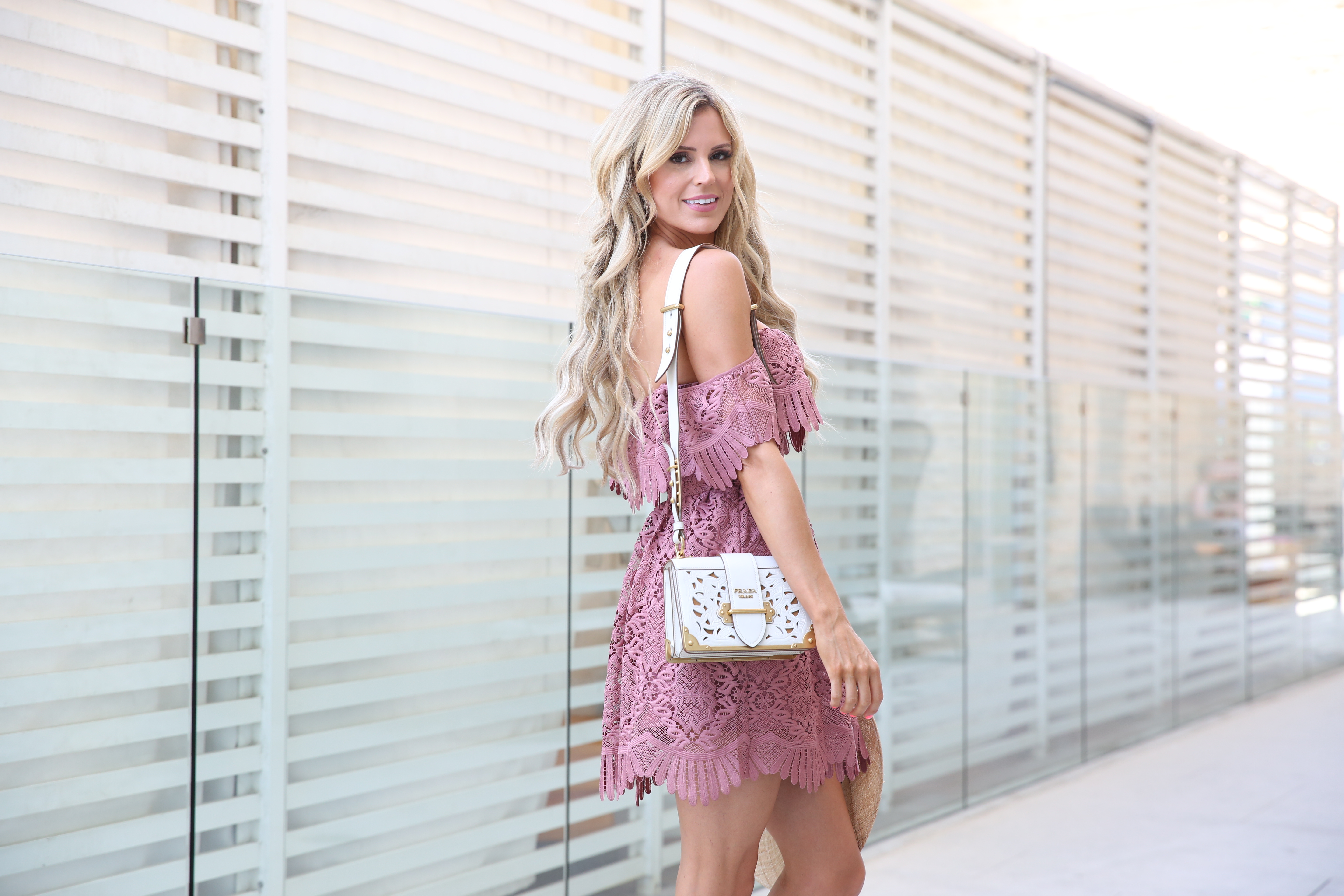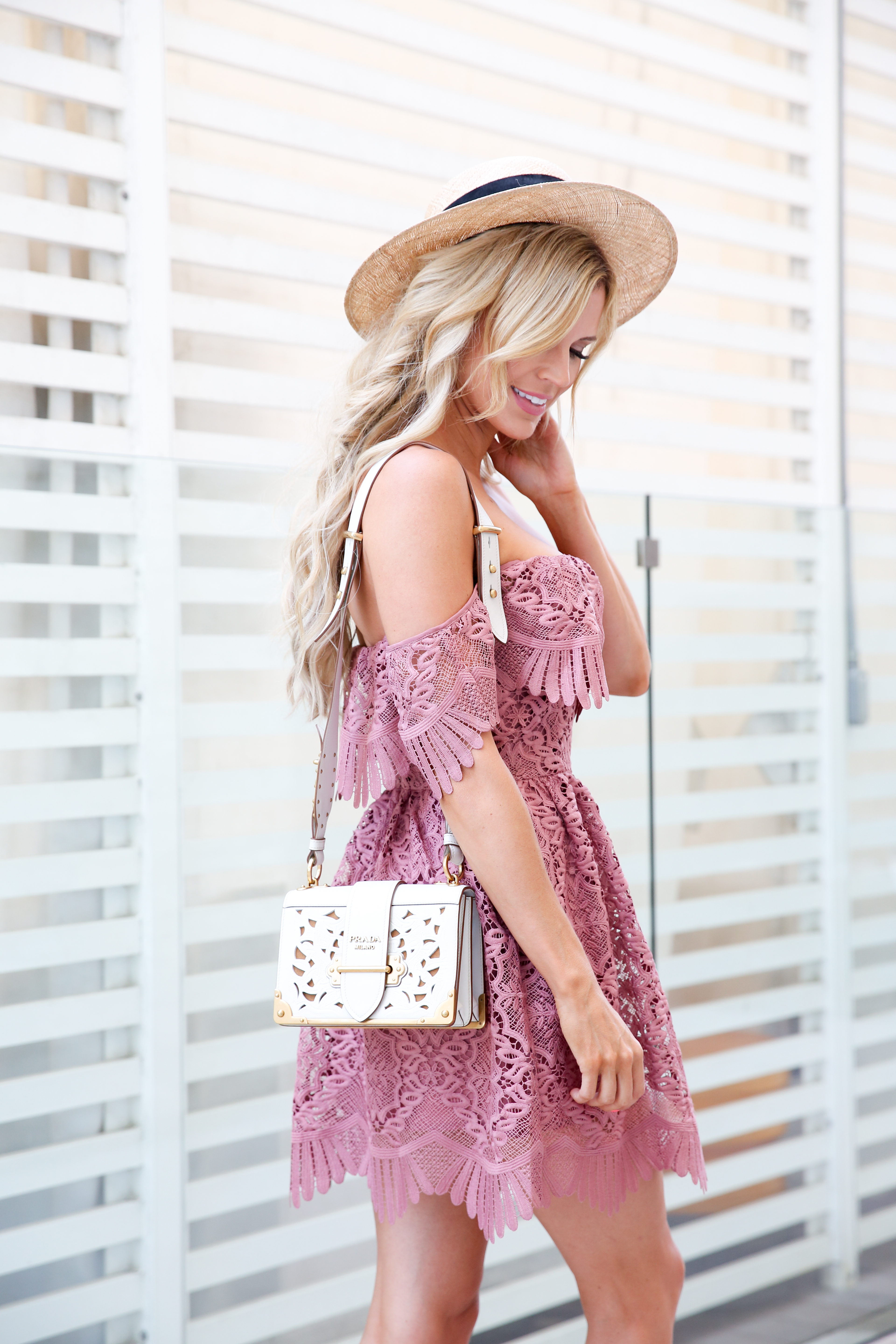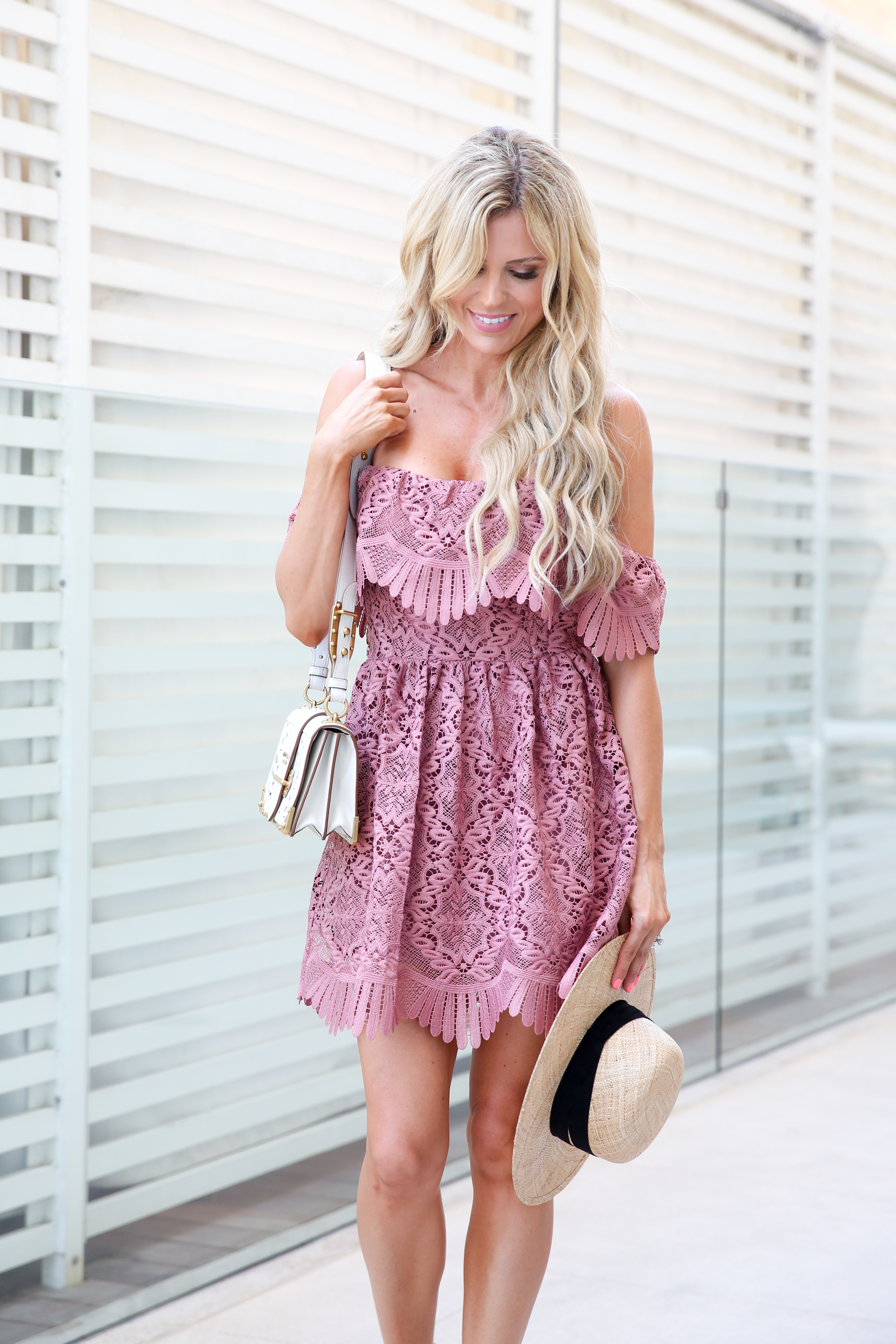 Dress: Lovers + Friends Dream Vacay Dress | Bag: Prada Cahier (love this season's version) | Sandals: Chloé Espadrilles last season this season's here (similar style for less here) | Hat: Janessa Leone Six Hat
This dress is a lacy, ultra-feminine DREAM. I got mine last week at Nordstrom, but when I went to link it I noticed it was completely sold out there. Luckily, it is still available in all sizes here. As far as sizing goes, I am wearing a small and probably could have gotten away with an extra small except I wouldn't want it to be much shorter. This dress is perfect for all your summer events! On another note, can you believe how fast summer is zooming by?
To switch things up on the blog, I thought I would share some random thoughts and answer some questions I have been getting recently.
The number one question you guys wanna know is which pre-workout drink I am taking. I didn't really want to publicize in case it wasn't super good for you, but if you still want to know… it's this one. I try and take it 30 minutes before I work out on an empty stomach. Don't take it too late in the day- I am usually good as long as I take it before 4- or else it might keep you up. It tastes yummy too!
Lately I have been getting a lot of DM's on Instagram about my hair and where I get it done. Yes, I wear hair extensions and I have consistently for over two years now. I go to Danielle at DKW Styling in Laguna Beach, and she is the best. In the past, I have tried other places and all types of extensions and A- my hair never looked that good except the day I got it done and B- it really damaged my hair. I only trust Danielle for my extensions because she has created a type of extension that limits damage to the hair. And it looks totally amazing and natural. I also love how she colors and styles my hair. It can be hard to find a stylist that does every aspect so well!
I am an avid reader, and I am totally hooked on this book right now. If you like psychological suspense thrillers, then you will be into this. I love the genre but typically most of the books I read in that genre fall a little short somewhere. Like its entertaining but the writing isn't amazing. I love this author, and I can't wait to finish this book and see what happens. If you are looking for more book recommendations, check out this recent blog post.
I bought way too many one-piece swimsuits this summer, and two new ones just came in the mail today. But I have to tell you about them because they are so cute, such a good price, so you know that means… they might sell out fast! Anyway it's this one and this one. So flattering on! I wasn't sure about sizing because the size chart seemed small but a 4 worked well for me.
Thanks for stopping by guys! I am off to wash my hair (ugh)….:)
Photos by Vincent Elejorde.