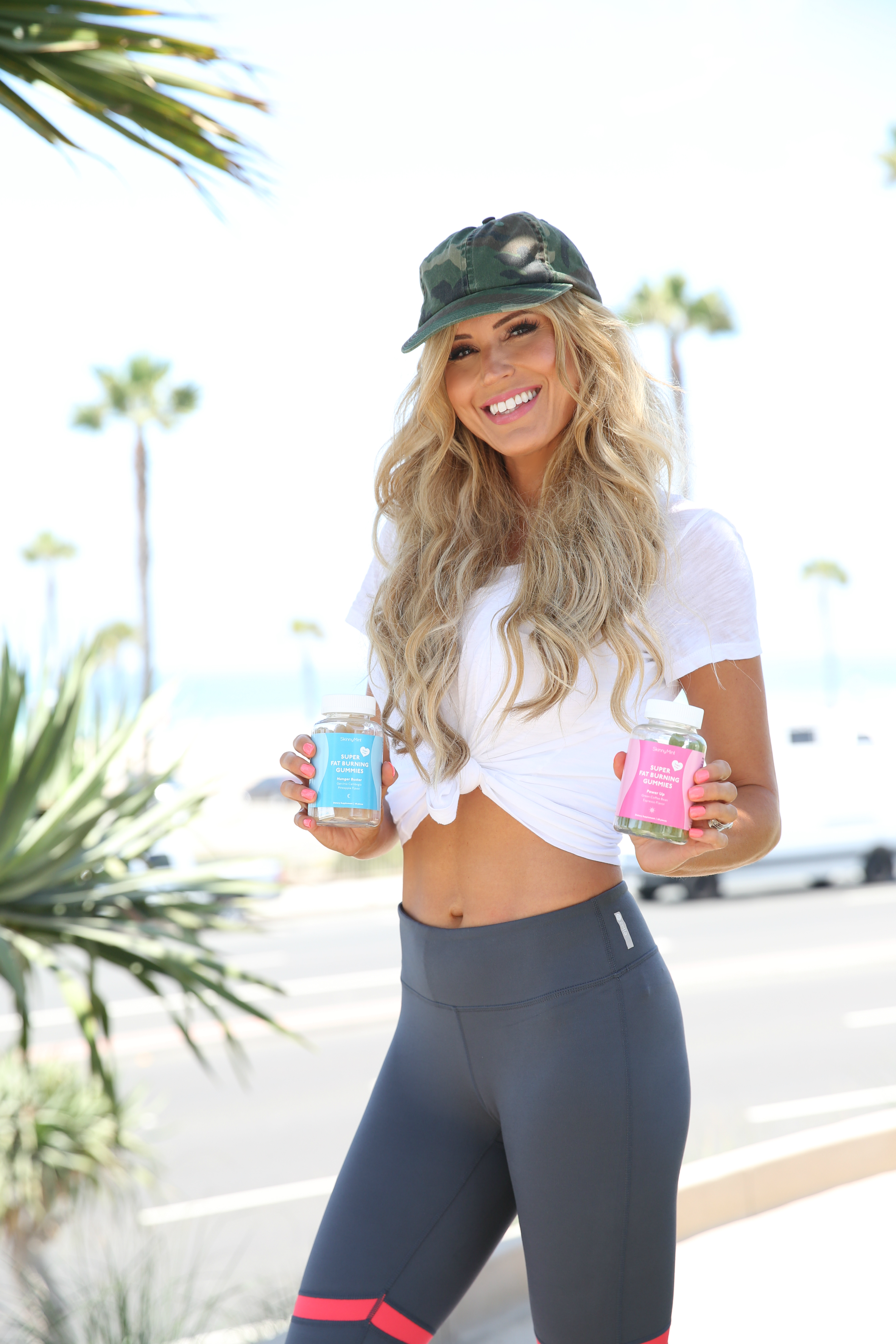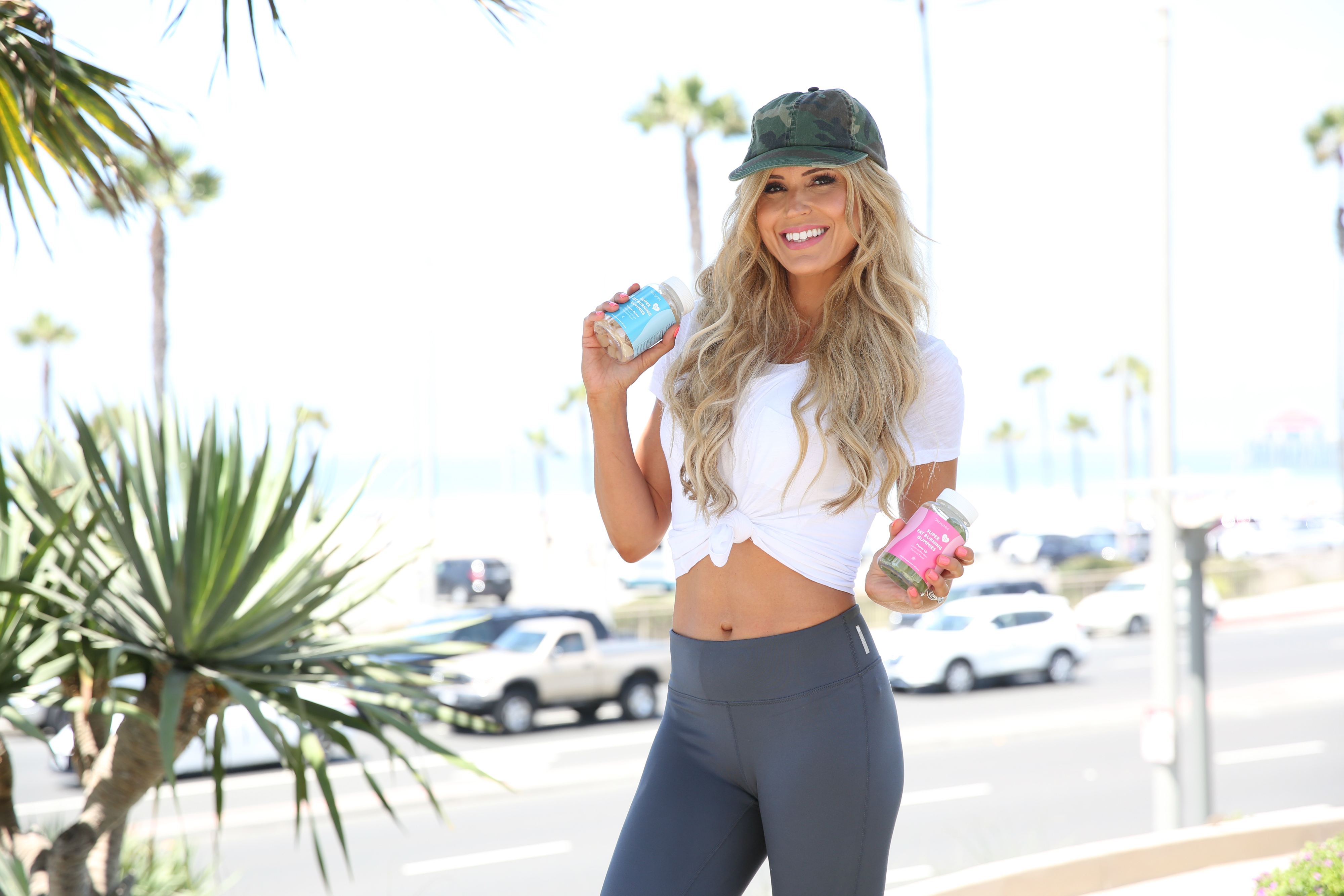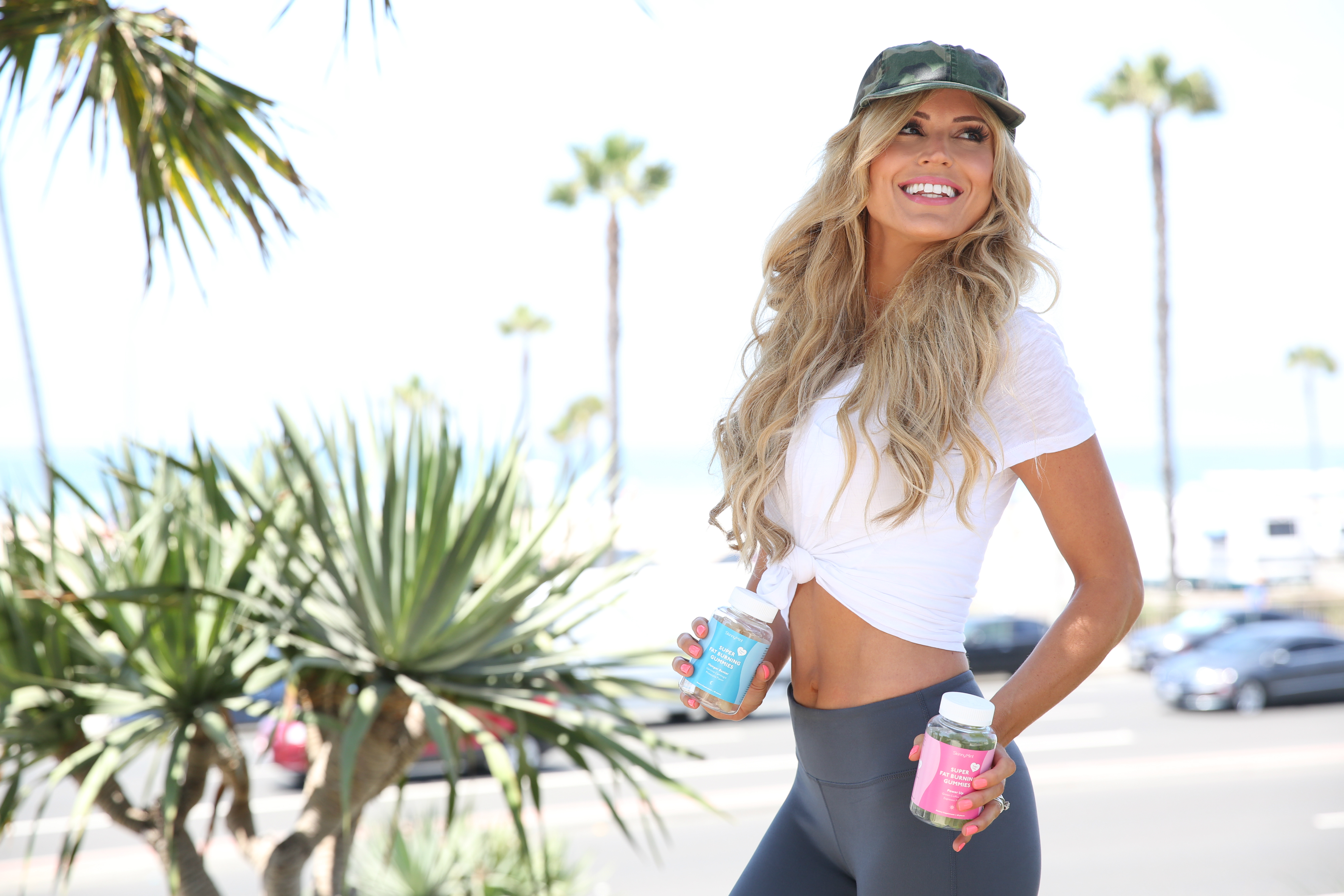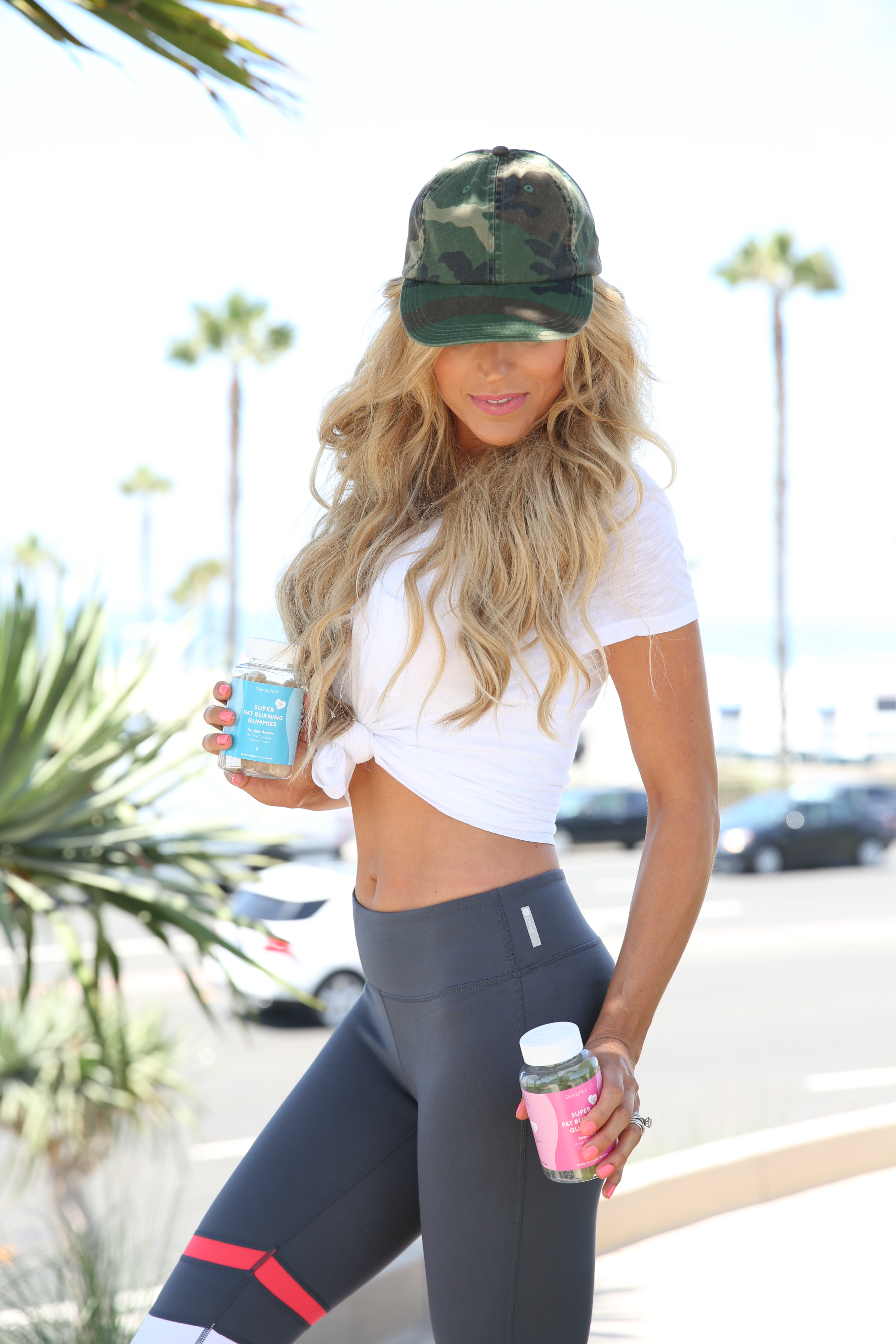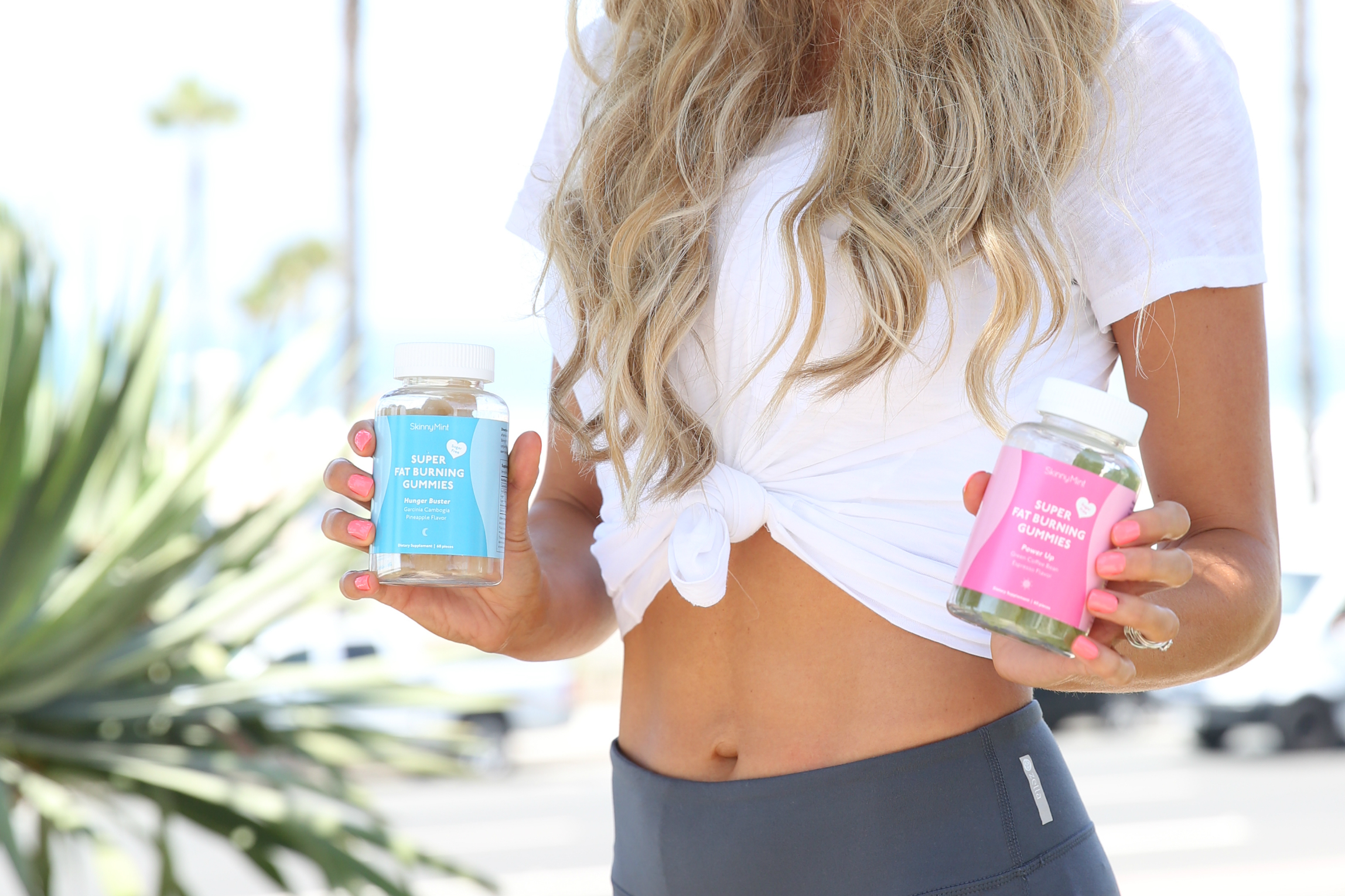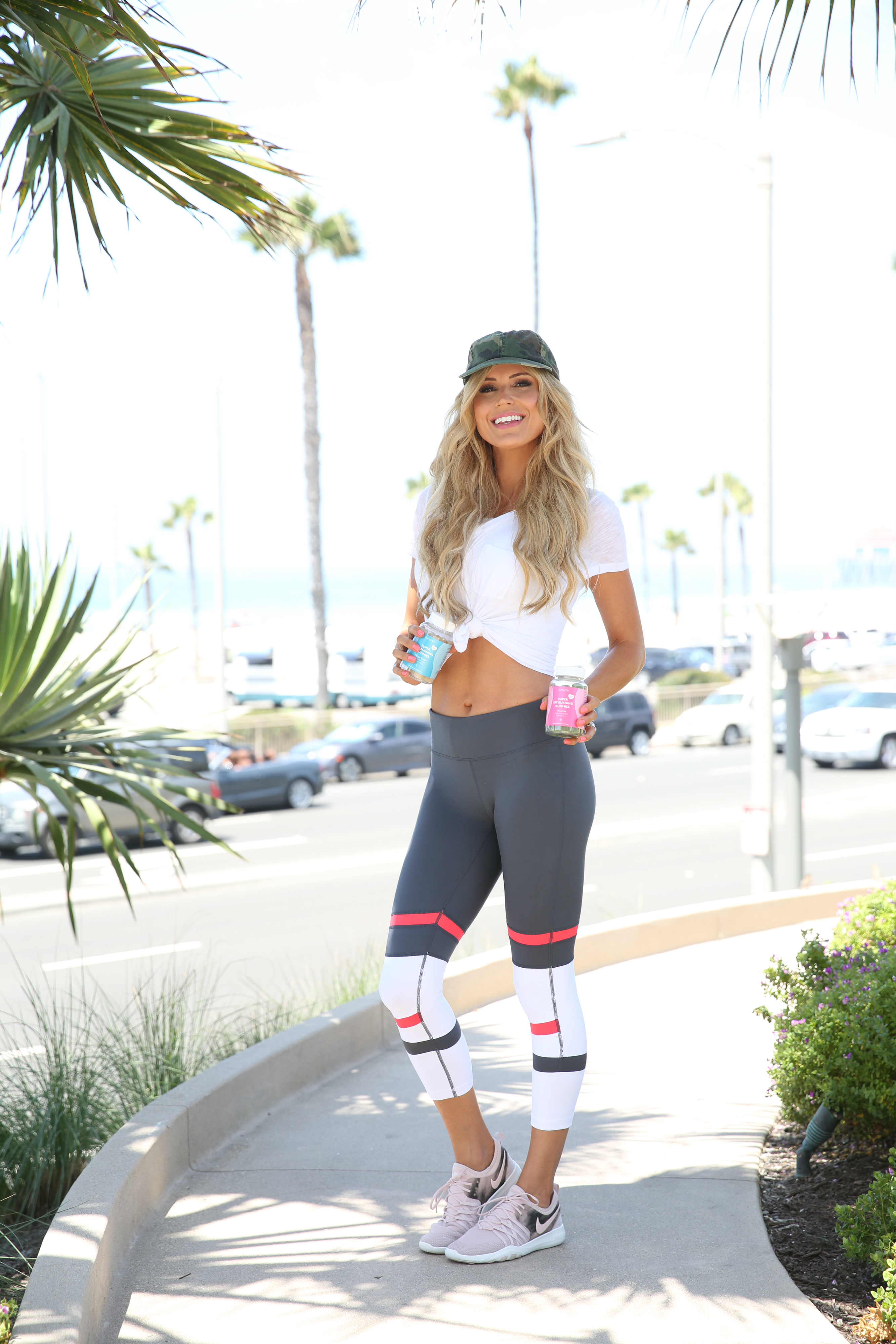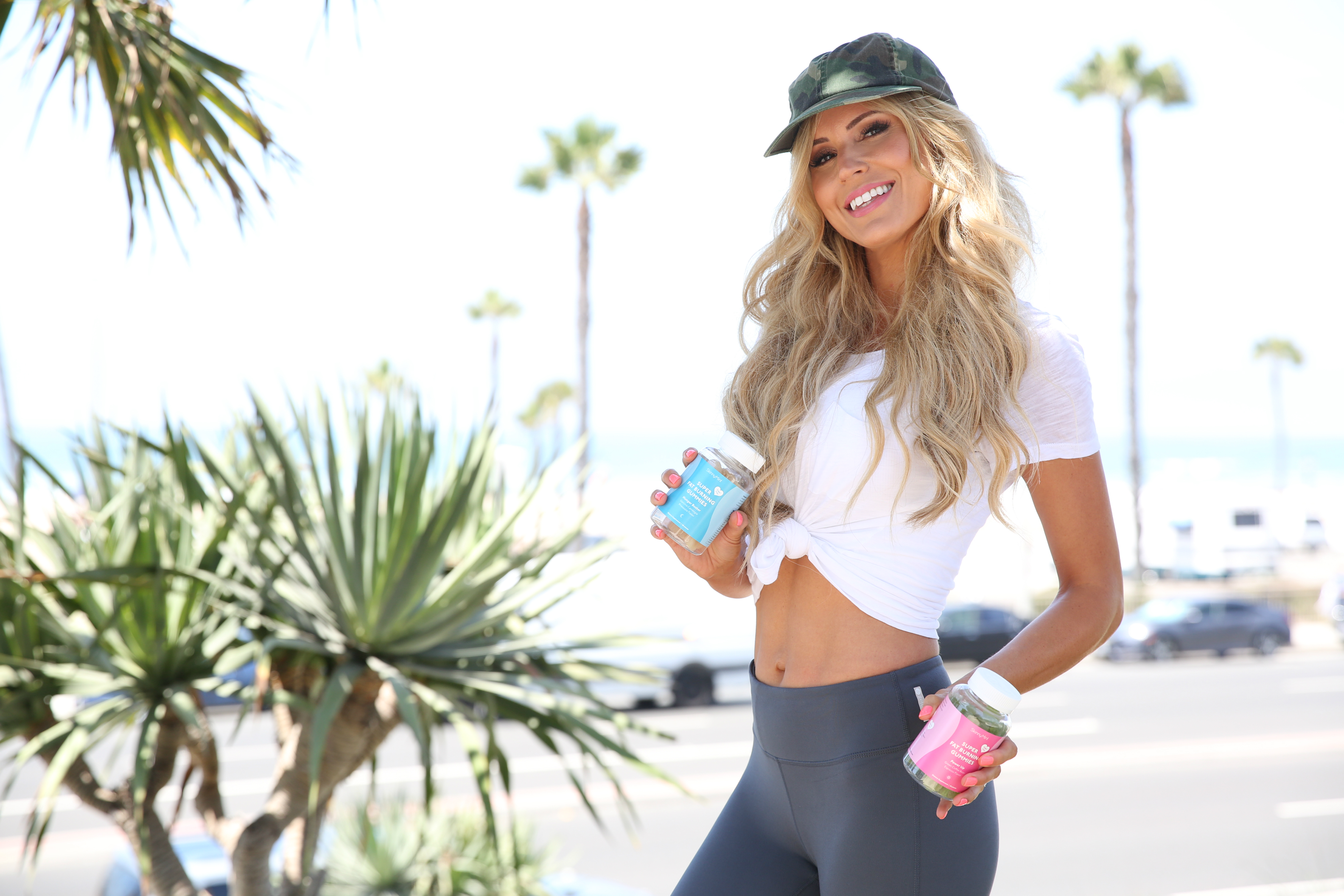 I recently shared with you guys what I've been doing fitness-wise to keep in shape for the summer. The overwhelming question I got from that blog post was- "what pre-workout drink do you take?" 🙂 I think this means we are all tired! Life is so busy, but we want to fit that work out in and need a little boost.
Today's blog post I am sharing the energy supplements I am taking to get that extra boost. As a blogger I am reached out to by many brands and get to try their products- many of them new- and share the ones I like with you. Thank you for supporting the brands that support my blog.
You might already be familiar with the brand SkinnyMint with their popular Teatox (tea detox) program. They recently launched a new product to accelerate fat burn and weight loss, and it's their Super Fat Burning Gummies. I have to admit- I am kind of a gummies addict. The vitamins I take are usually in the form of gummies because I know that I will take them religiously because to me they are a treat.
When SkinnyMint reached out to me to try their new Super Fat Burning Gummies, it was a no-brainer. The gummies are a two-step program. The "Power Up" flavor is taken with breakfast in the morning or an hour before your work-out, and it's a green coffee/espresso flavor. The "Hunger Buster" is taken in the afternoon with your snack and has Garcinia Cambogia which helps suppress appetite. I prefer the taste of the pineapple gummies the best. Both are sugar-free, gluten-free and vegetarian. They are made using high quality ingredients which based on scientific research are known to drive weight loss, fat loss and reduce fat absorption.
When I take the Hunger Buster gummies in the afternoon, I notice an extra boost of energy and get more things accomplished which feels great. Make sure you do your research and/or consult your physician before taking this product. For me, it doesn't replace exercising or healthy eating. It's an added bonus to get results faster.
Thank you for stopping by, and have a fantastic week!
Thank you SkinnyMint for sponsoring this post. All thoughts and opinions are my own.
Missy