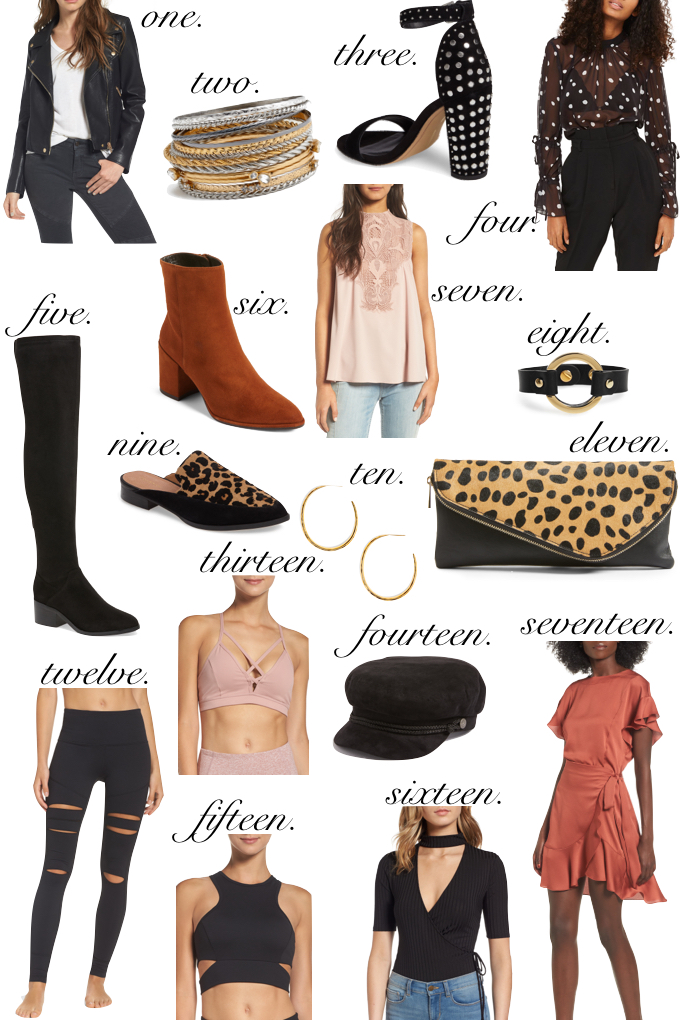 one. | two. | three. | four. | five. | six. | seven. | eight. | nine. | ten. | eleven. | twelve. | thirteen. | fourteen. | fifteen. | sixteen. | seventeen.
The Nordstrom Anniversary Sale is Nordstrom's biggest sale of the year. It's a great time to pick up fall items at a discounted price. And they have some cute items for summer too! After the sale, prices switch back to regular full-price. If you are a Nordstrom cardholder, you can shop the sale right now. They call it the "Early Access" period, and the general sale is open to the public starting Friday, July 21st (through August 6, 2017).
Apparently a lot of people are Nordstrom cardholders, because I have stopped by Nordstrom twice during the Early Access period and it has been CRAY. Personally, I prefer to do my sale shopping online or better yet online with an in-store pick-up. That way I am in and out in 5 minutes and don't have to wait for the package to come in the mail. With that said, I spotted this sports bra on the way out of Nordstrom the other day, and I LOVE! And it's probably something I would have skimmed over if I was just browsing online.
Once I did some online digging, I found so many GEMS included in this sale. Every single item that I included here I am head over heels for. My number one pick is these studded heels. They are so incredibly gorgeous, and I am already putting together tons of outfits in my head centered around these shoes. My second favorite is this dress which to me looks designer (expensive) but is under $50! I have a feeling it will sell-out quick, because last I checked only limited sizes were available. Other favorites include these high-waisted leggings (cute to work out or hang out), this moto jacket (under $70!), and this blush top which also comes in white.
During the anniversary sale, stuff sells out quickly so if you are on the fence just purchase now and return later if you need to… gotta love Nordstrom and their easy, breezy return policy.
Hope you are all having a fabulous weekend! xo