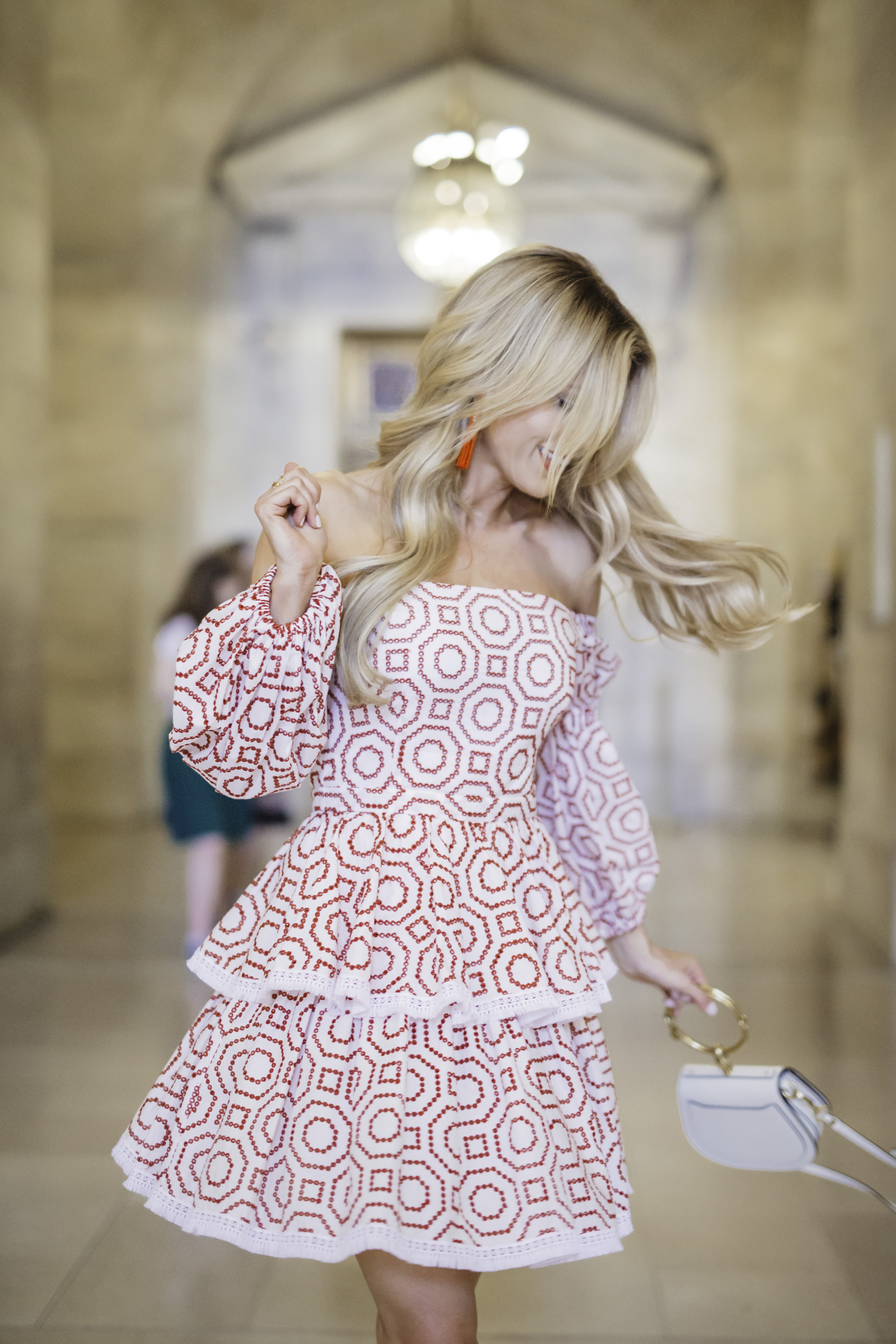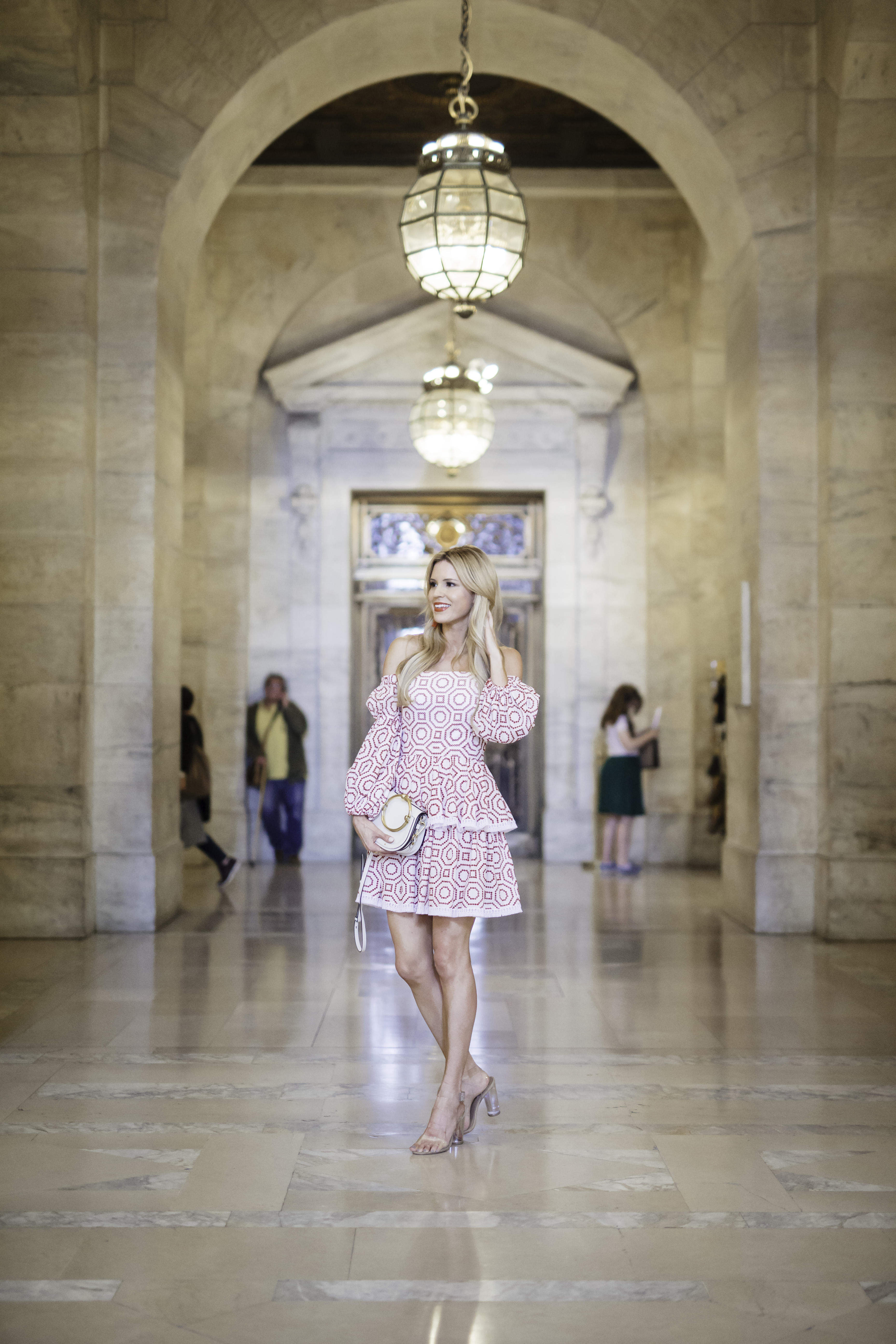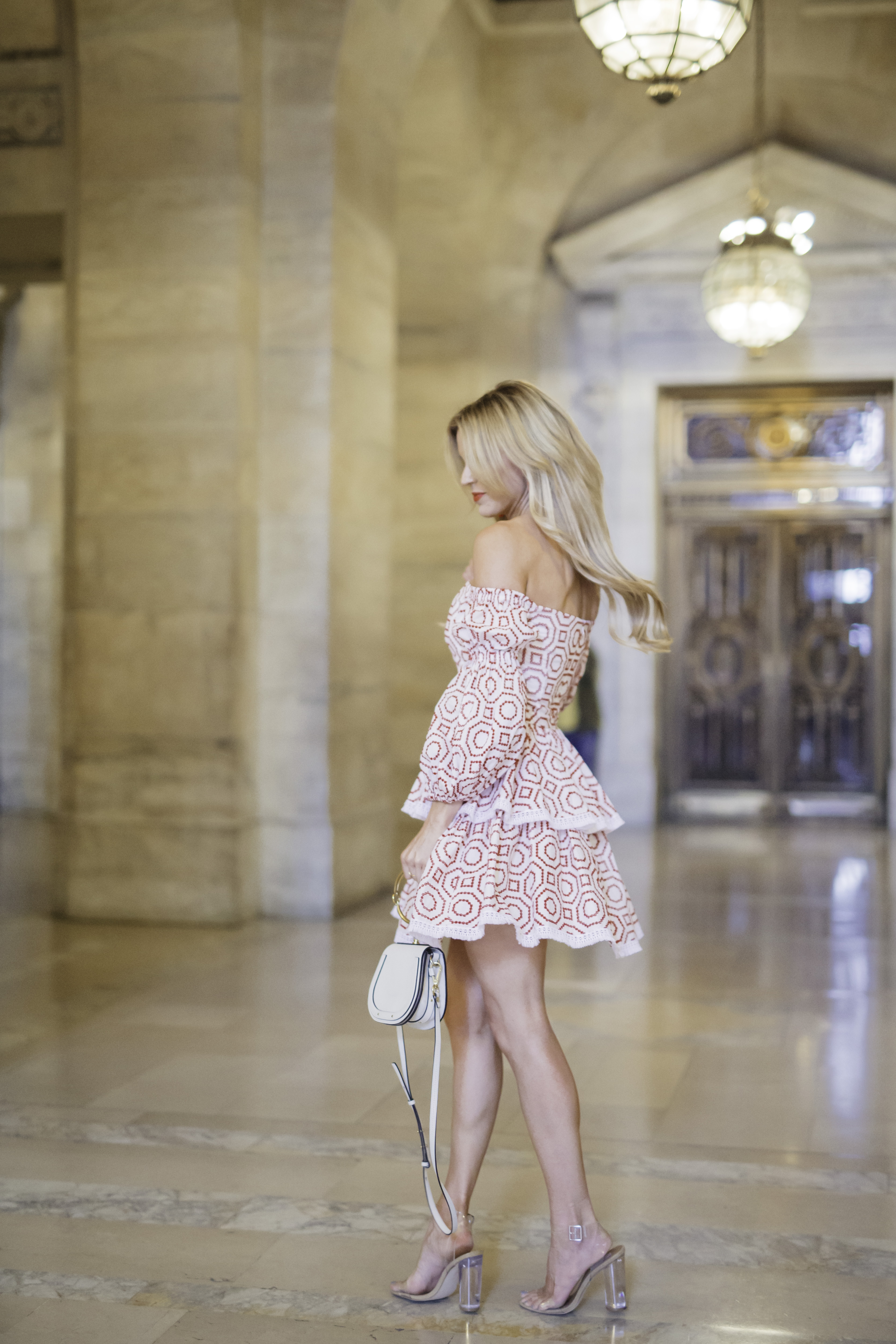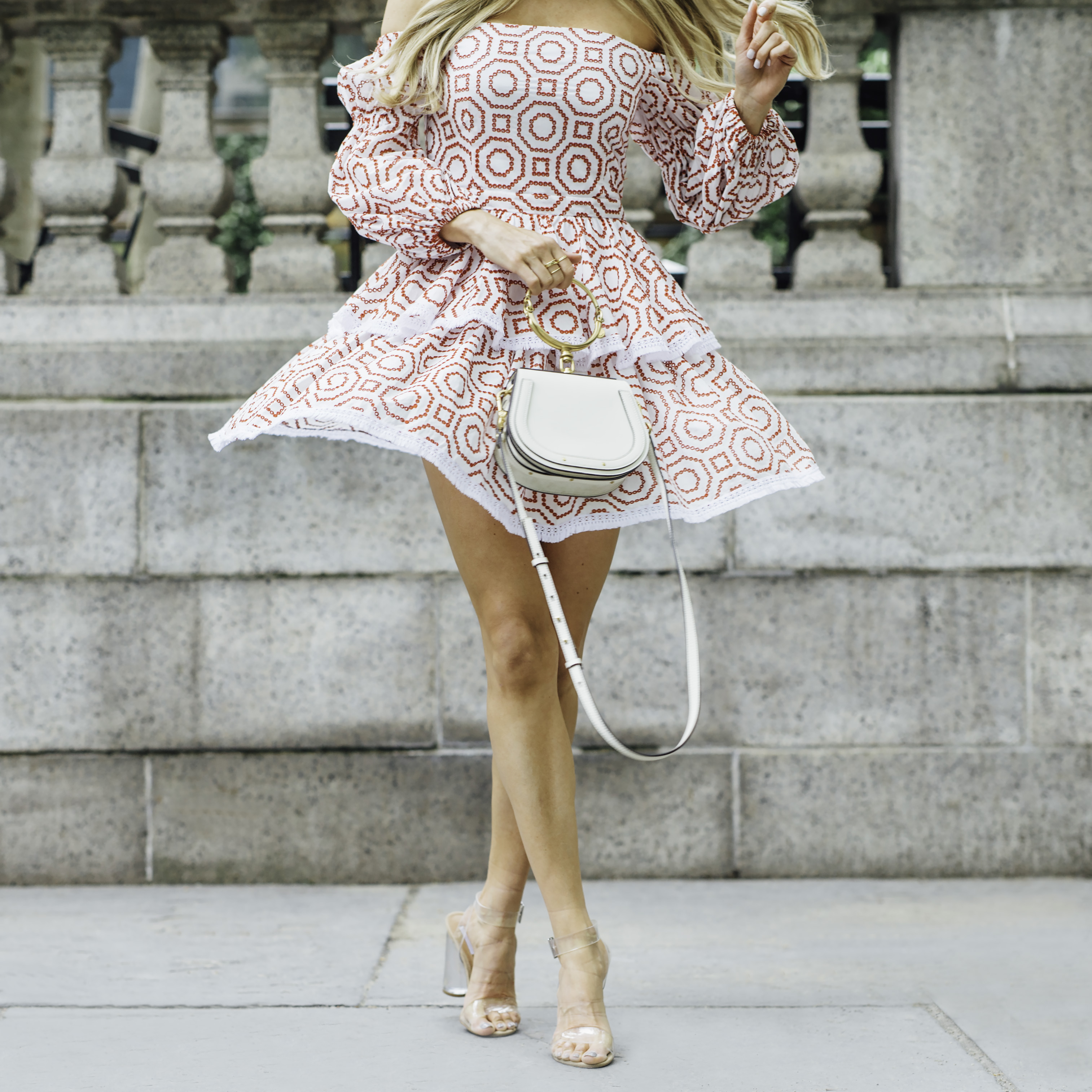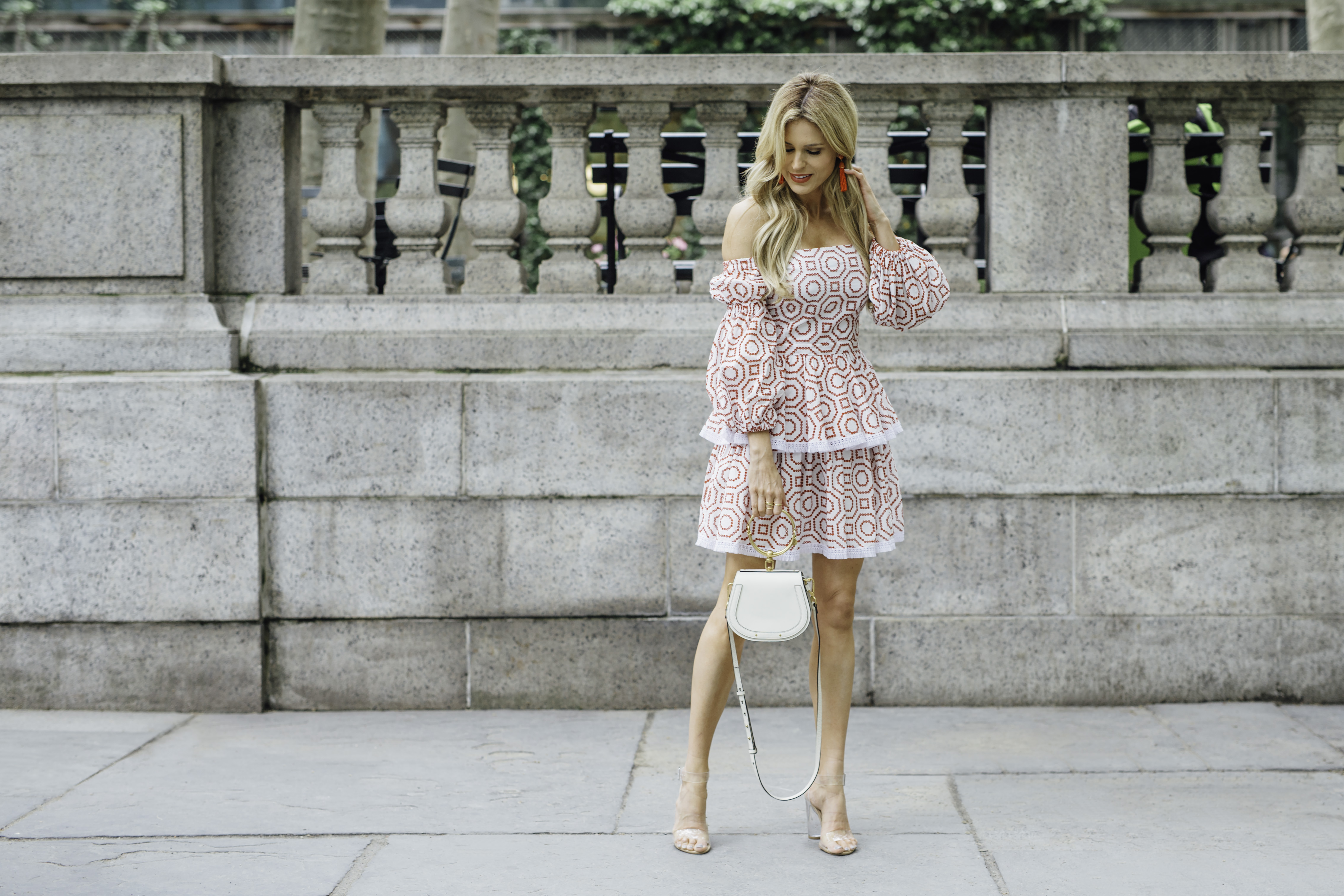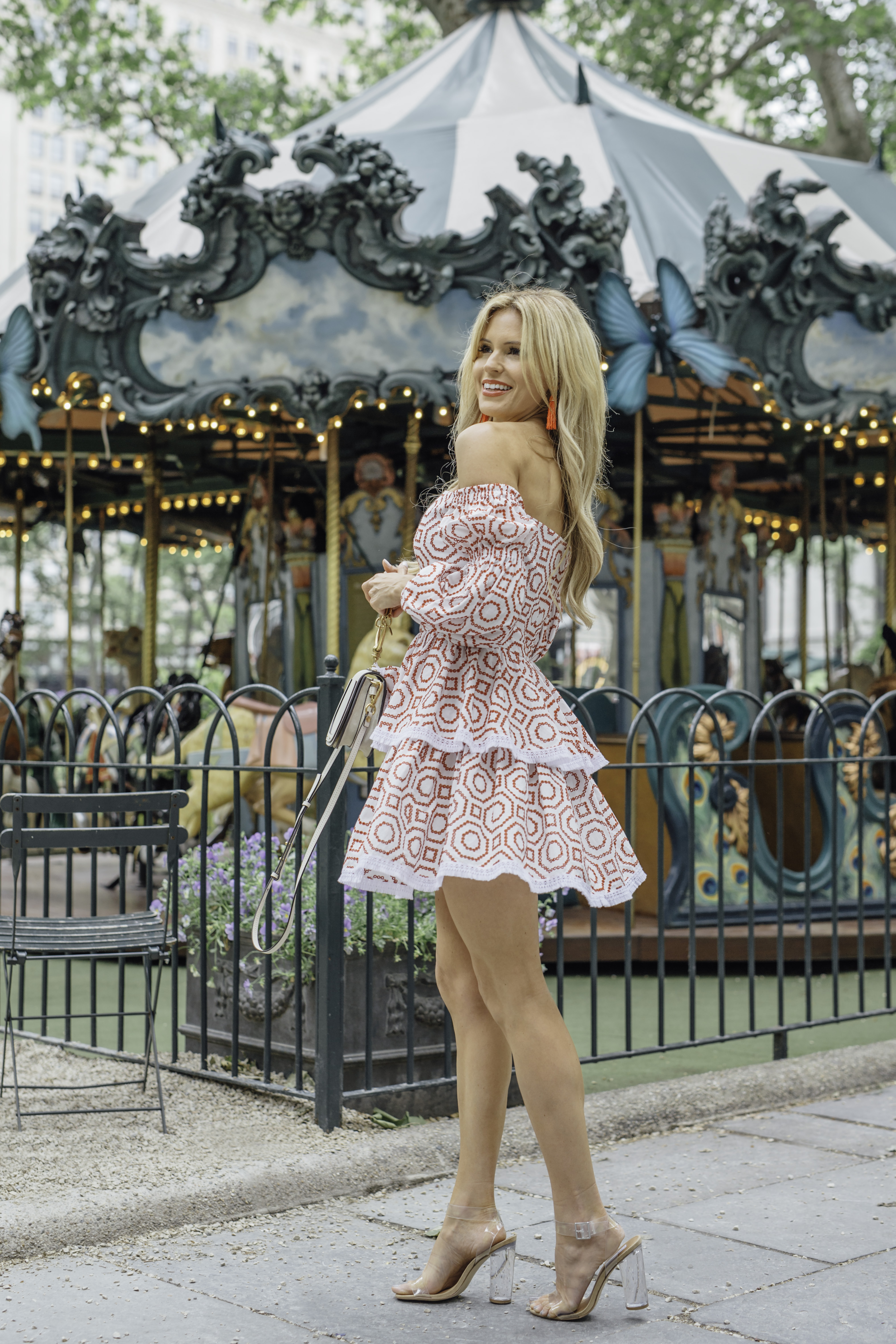 Dress: Alexis Lezah Dress | Bag: Chloé Nile | Heels: Steve Madden Clear Column Sandals (similar option here) | Earrings: BaubleBar Piñata Tassel (also love this pair!)
I wore this outfit a few weeks back while in NYC, and I love how playful and fun it is. It was actually only my second time in New York, my first being this past September for fashion week. My brother Ian is a pianist, and he gave a solo performance at Carnegie Hall so my whole family came out to see him. It was a really incredible experience, and I am so proud of him!
When I was in New York for fashion week, we were so busy with fashion shows and getting lost and such, that we had no time to do all the touristy things. This time around it was the extreme opposite and we did all the things- Statue of Liberty, Ellis Island, 911 Memorial, Top of the Rock, etc. One of my favorite things we did was see Sunset Boulevard on Broadway followed by an eight course meal. I wore this outfit for the musical and dinner, and I'm so glad this dress was the one I chose. It is so comfy and forgiving, and I was completely stuffed Thanksgiving-style after our meal.
I was really expecting the weather to be warm in New York, and it changed last minute so I didn't pack appropriately and was freezing my butt off for most of the trip. When I look at these photos, all I can remember is walking down the street in the drizzle wearing a very conspicuous outfit looking a like a lunatic in clear-heeled sandals while everyone else was bundled up in dark colors and sneakers.
I wanted to bring a dress that had a fun, Sex and the City vibe for my New York trip. We shot these photos at the New York Public Library which is actually where Big and Carrie's first wedding was filmed. See how I am bringing this all together?
Thanks for stopping by my blog today! xoxox, Missy
Photos by Paige Campbell.