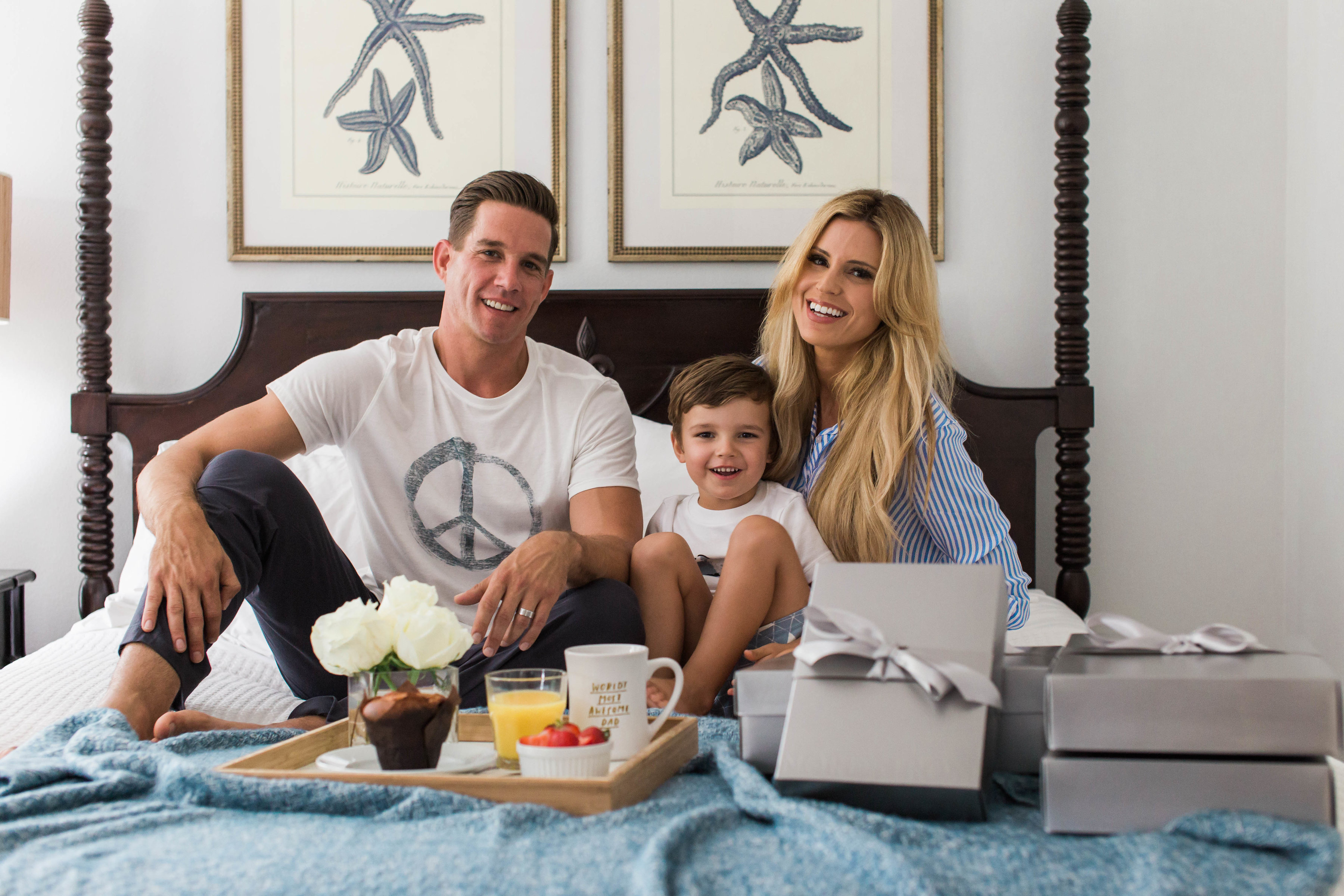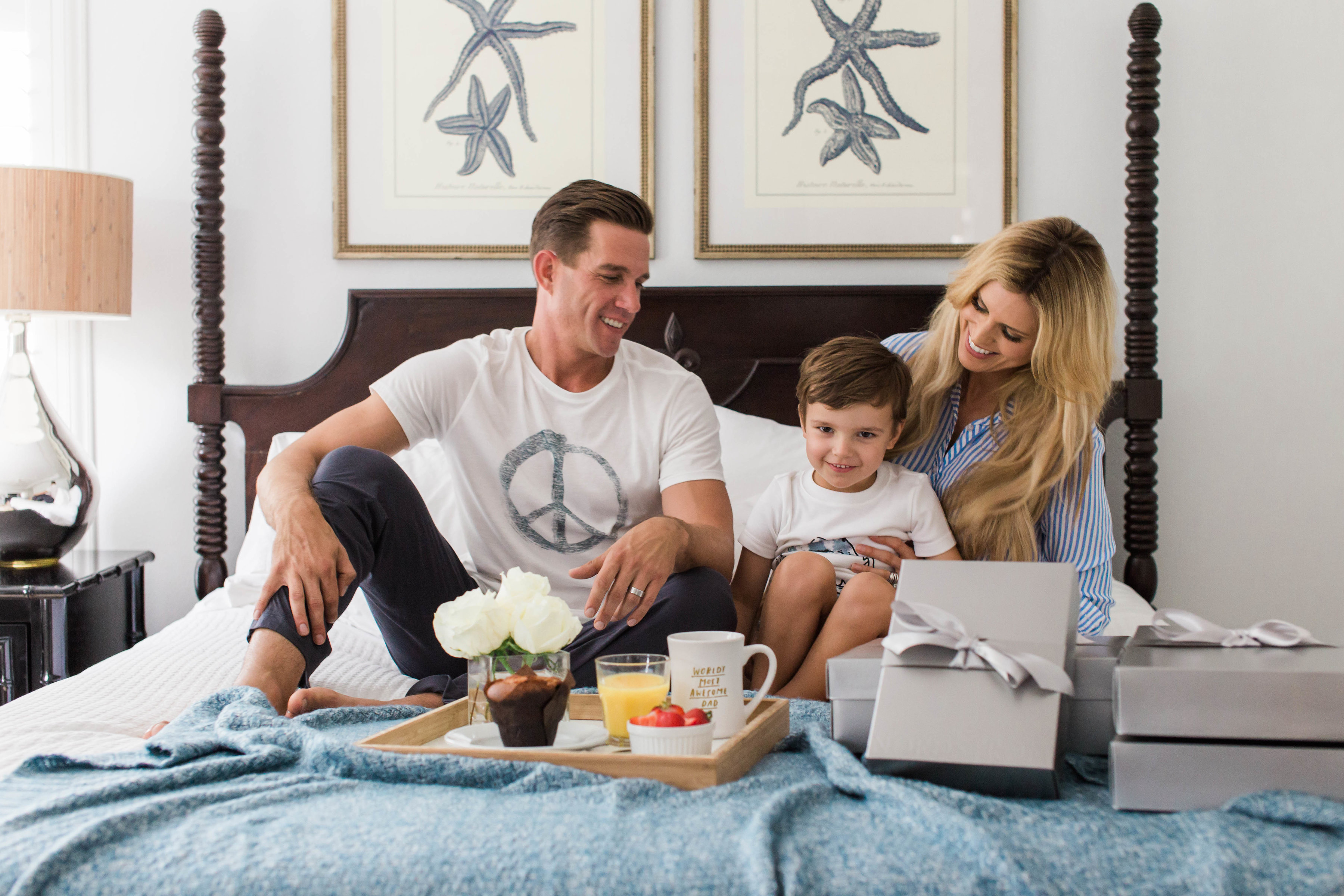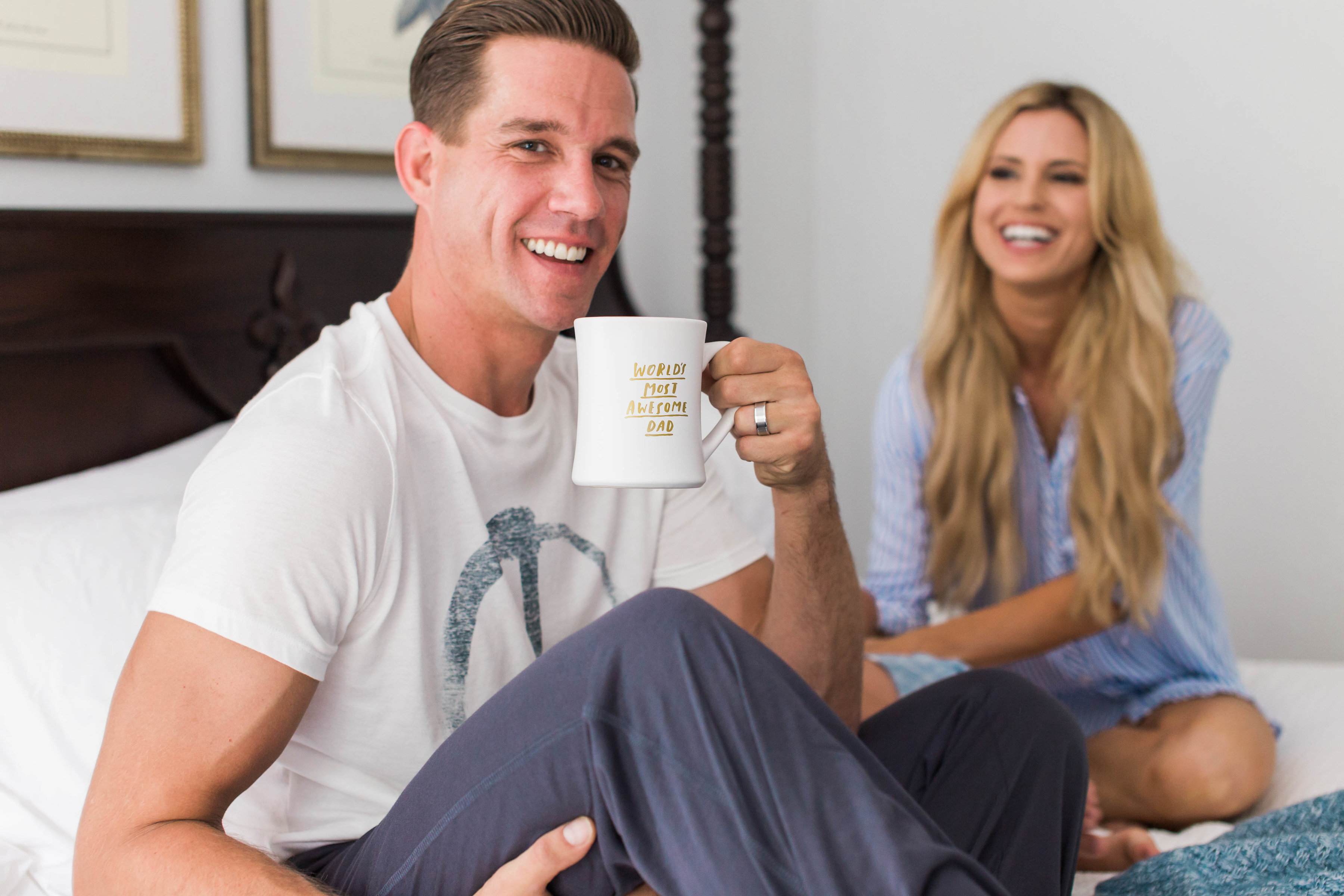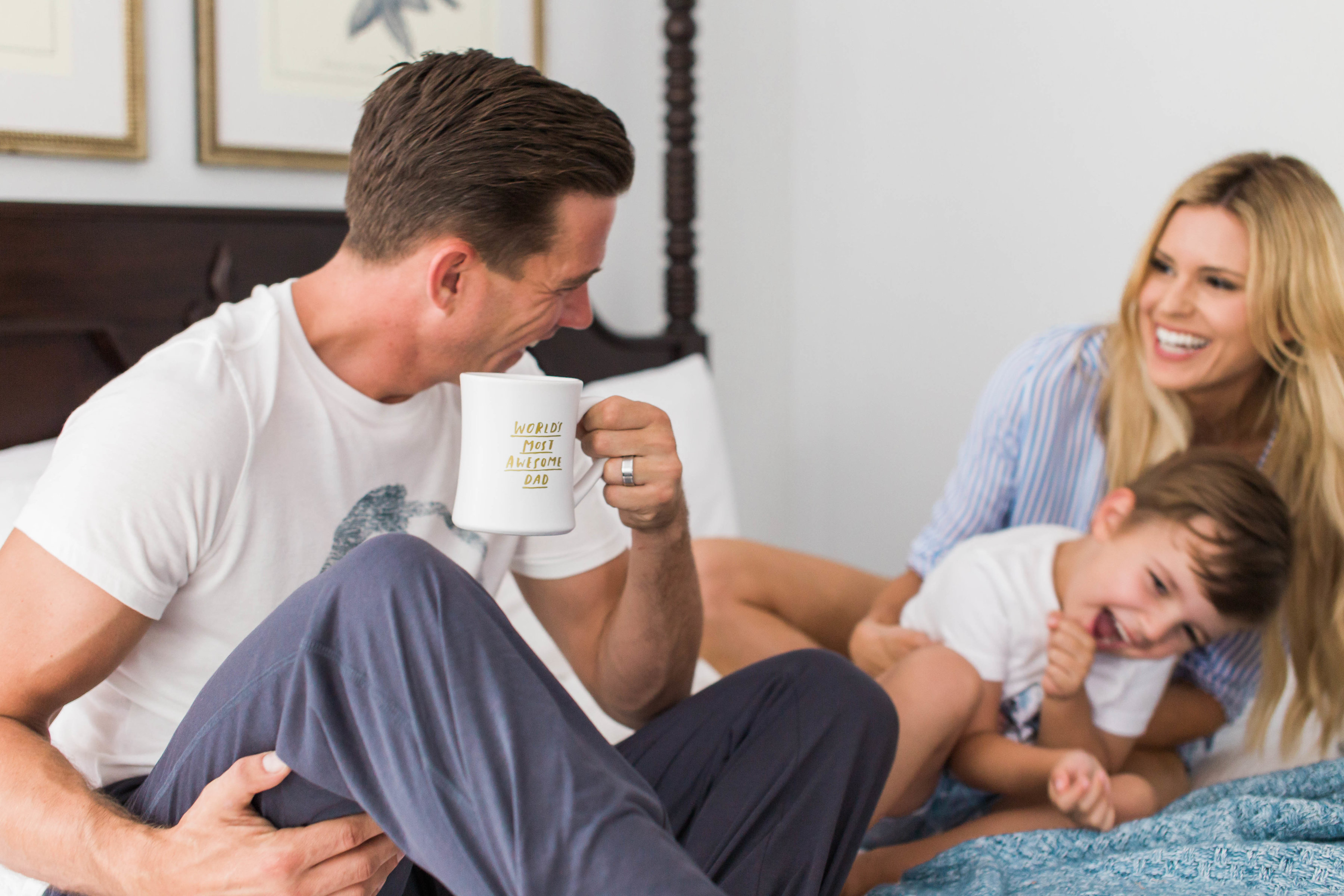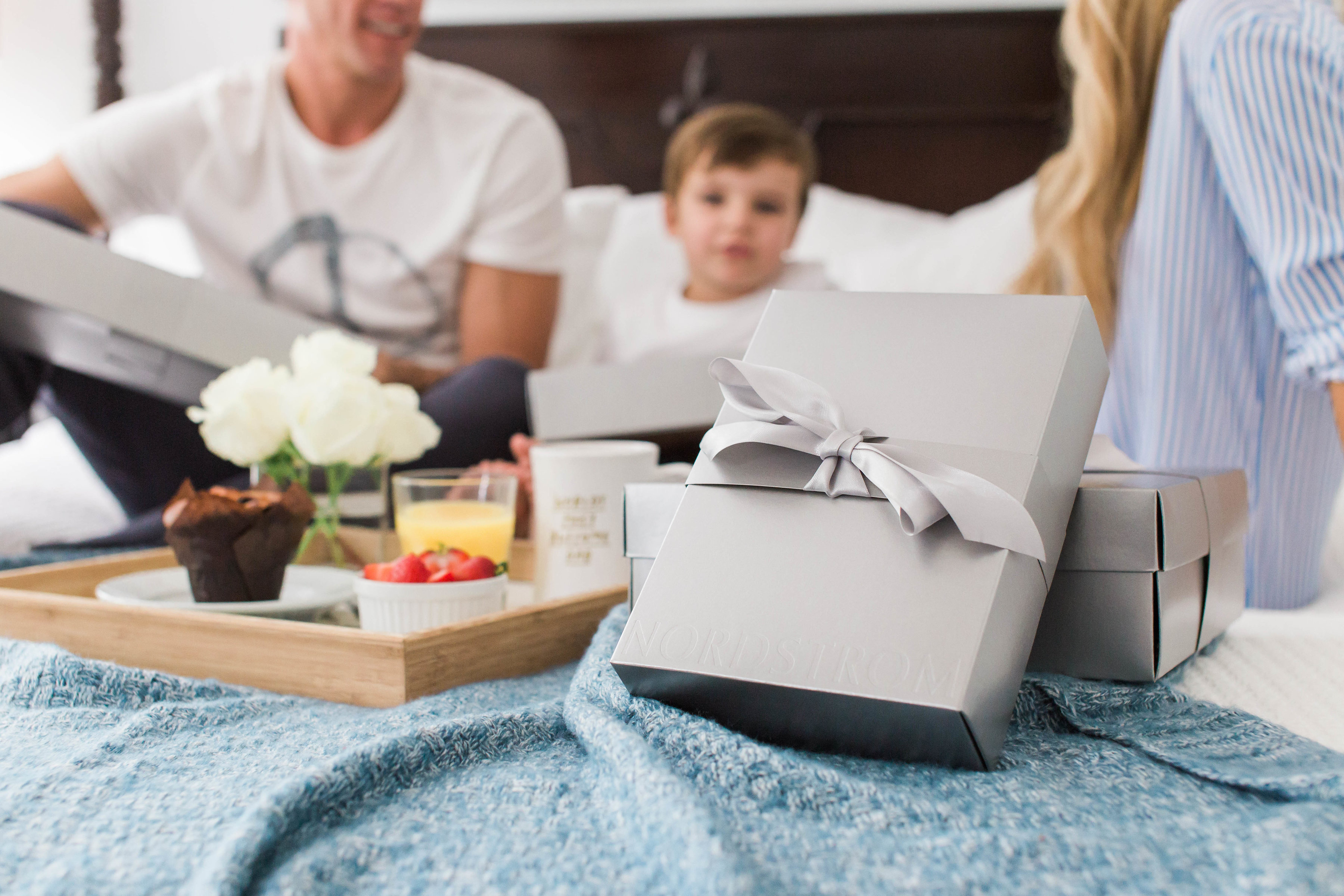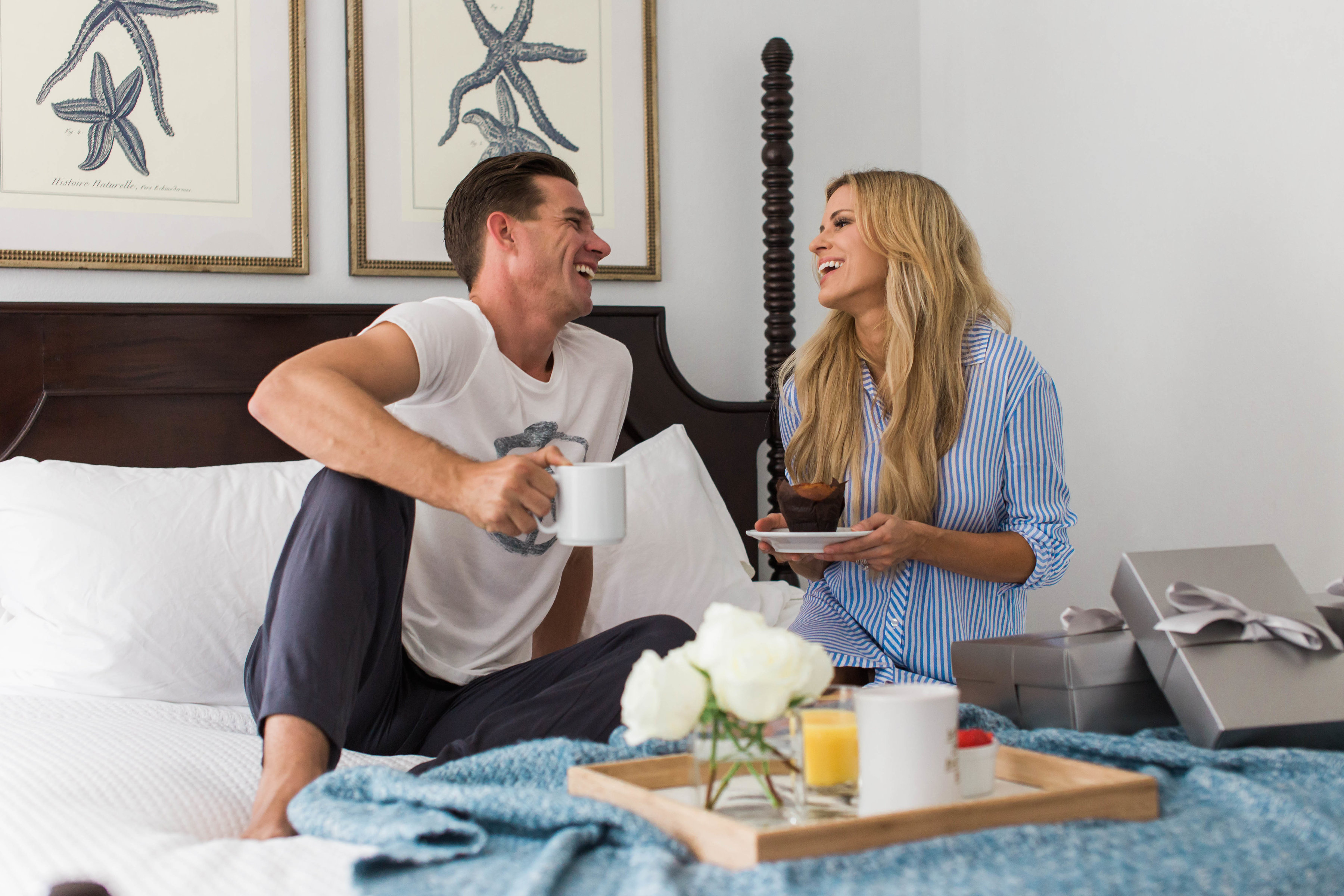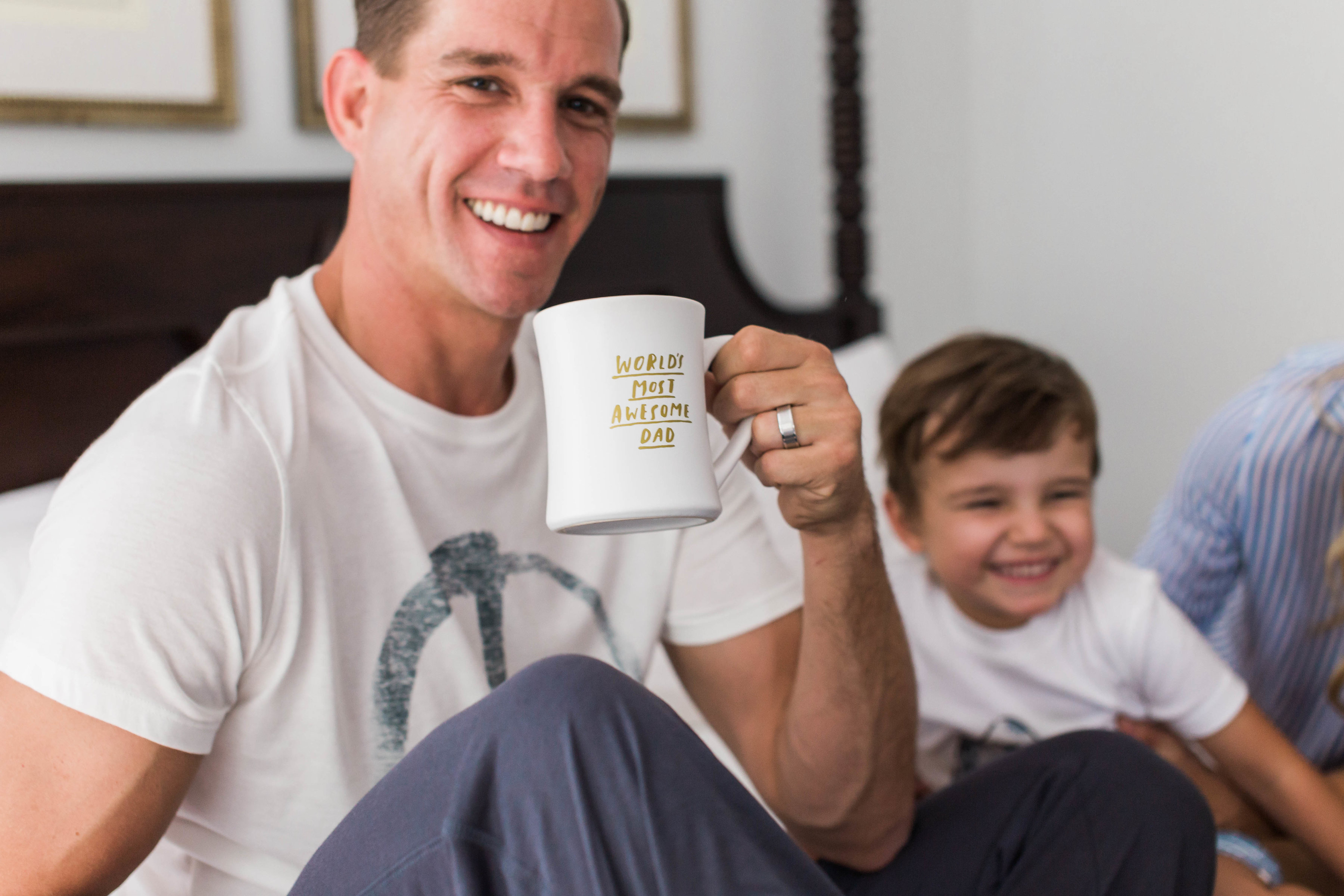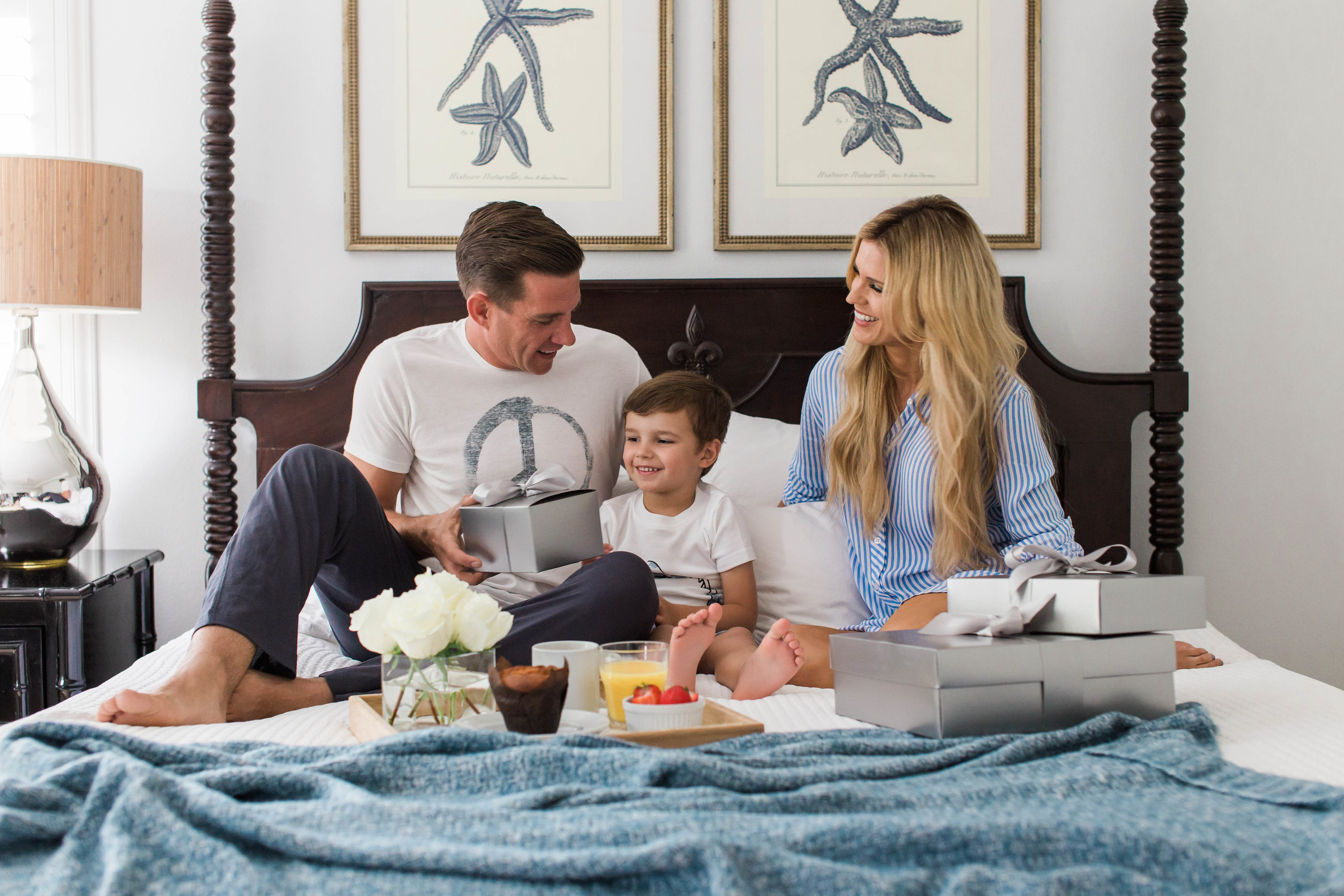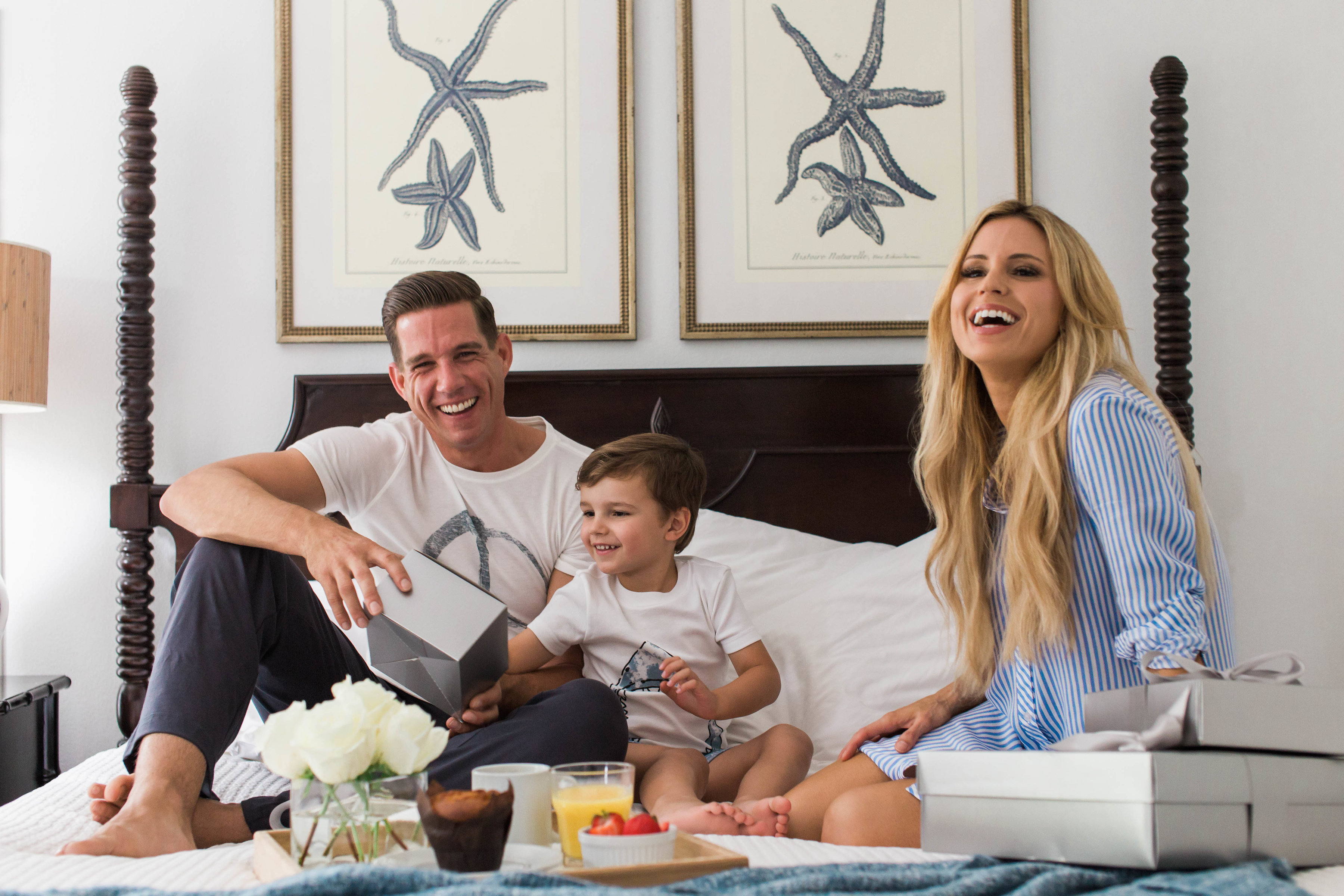 Chad's Tee | Chad's Pj Bottoms | My Pj's | Max's Pj's | Tray | Throw Blanket | Mug
Happy Friday guys! Father's Day is a little over a week away so it has definitely been on my mind. If I am being honest, on Mother's Day, the best gift you could give me is a day of relaxing… BY MYSELF! 😉 My husband must be a nicer person than I am because he likes to spend Father's Day with us as a family. It's always a good idea to start with breakfast in bed. We usually spend the rest of the day at the pool, and then I make a special dinner at home, something that is his favorite like lasagne or chili. And we can't forget about the best part, the presents!
Today I am partnering with Nordstrom to share some luxury Father's Day gift ideas. I have to say that 99.99% of the time I do my Father's Day shopping at Nordstrom. I am usually a last minute kind of girl, and I know that if I pop into Nordstrom I will always find something nice that he will love. And if he doesn't love, Nordstrom makes it super easy to exchange. I also love their simple, classic gift wrap which makes Father's Day preparation a snap.
For Father's Day, I typically do several smaller gifts or one big daddy gift. I rotate depending on what he needs… but it's usually cologne, a wallet, sunglasses, some great tees,  and always some underwear + socks. And in case you were wondering, my all-time favorite men's fragrance is this one. My husband wears it when he is trying to get on my good side. haha!
I've rounded up some of my favorite luxury gift ideas below. In the photos, Chad is wearing a John Varvatos tee, and I'm just crazy about it! It would make a great Father's Day gift for your husband- to wear as loungewear or out and about. It's also perfect for him to wear on the 4th!
My husband is getting to the point where he needs a new wallet, and I really like the texture of this one because it seems like it will hold-up. I am also dying to get my husband a Gucci belt. I think the ship has sailed for me to get one for myself, but I haven't seen many men wearing them and it would be so cute! You can check out my other picks below!!
Thank you for stopping by today, and have a fantastic weekend! xo
Photos by Gabi Wells.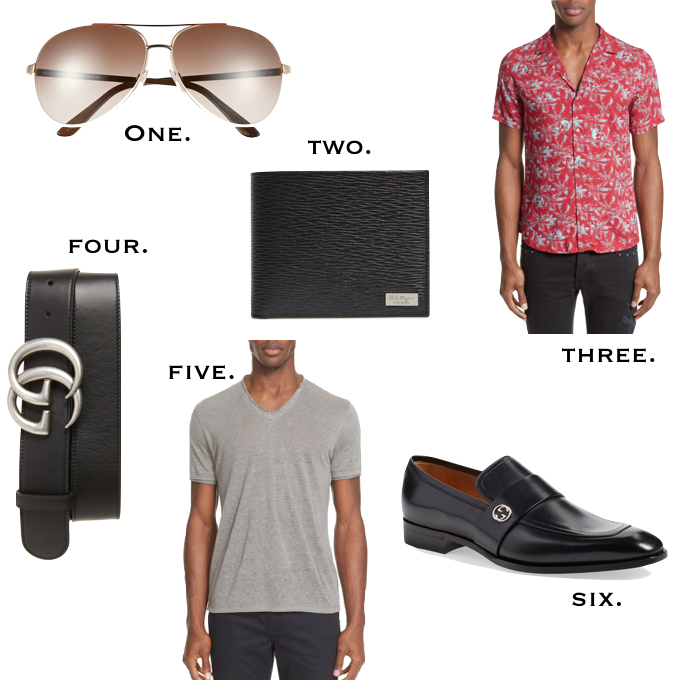 one. | two. | three. | four. | five. | six.
Thank you Nordstrom for sponsoring this post! All thoughts and opinions are my own.