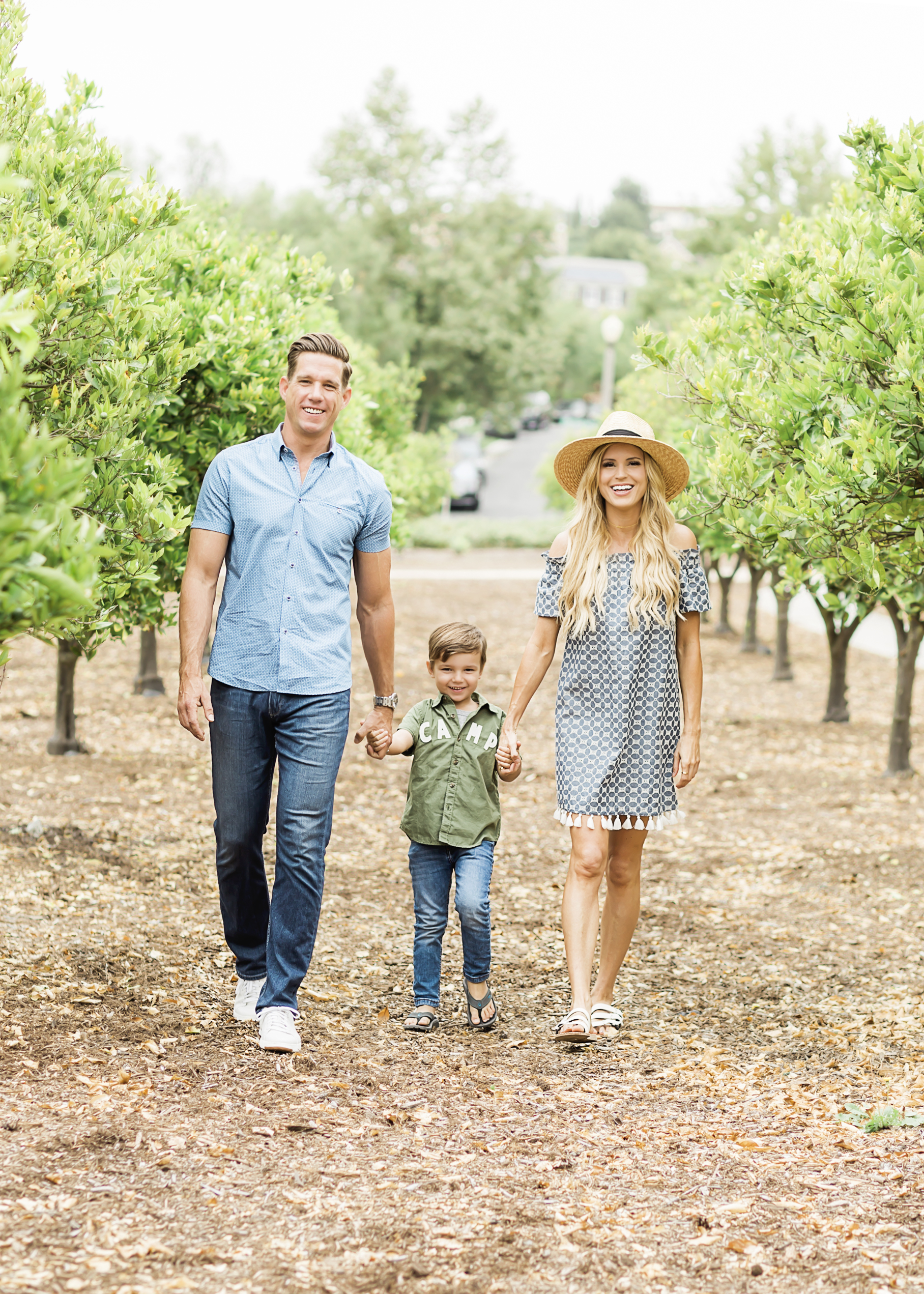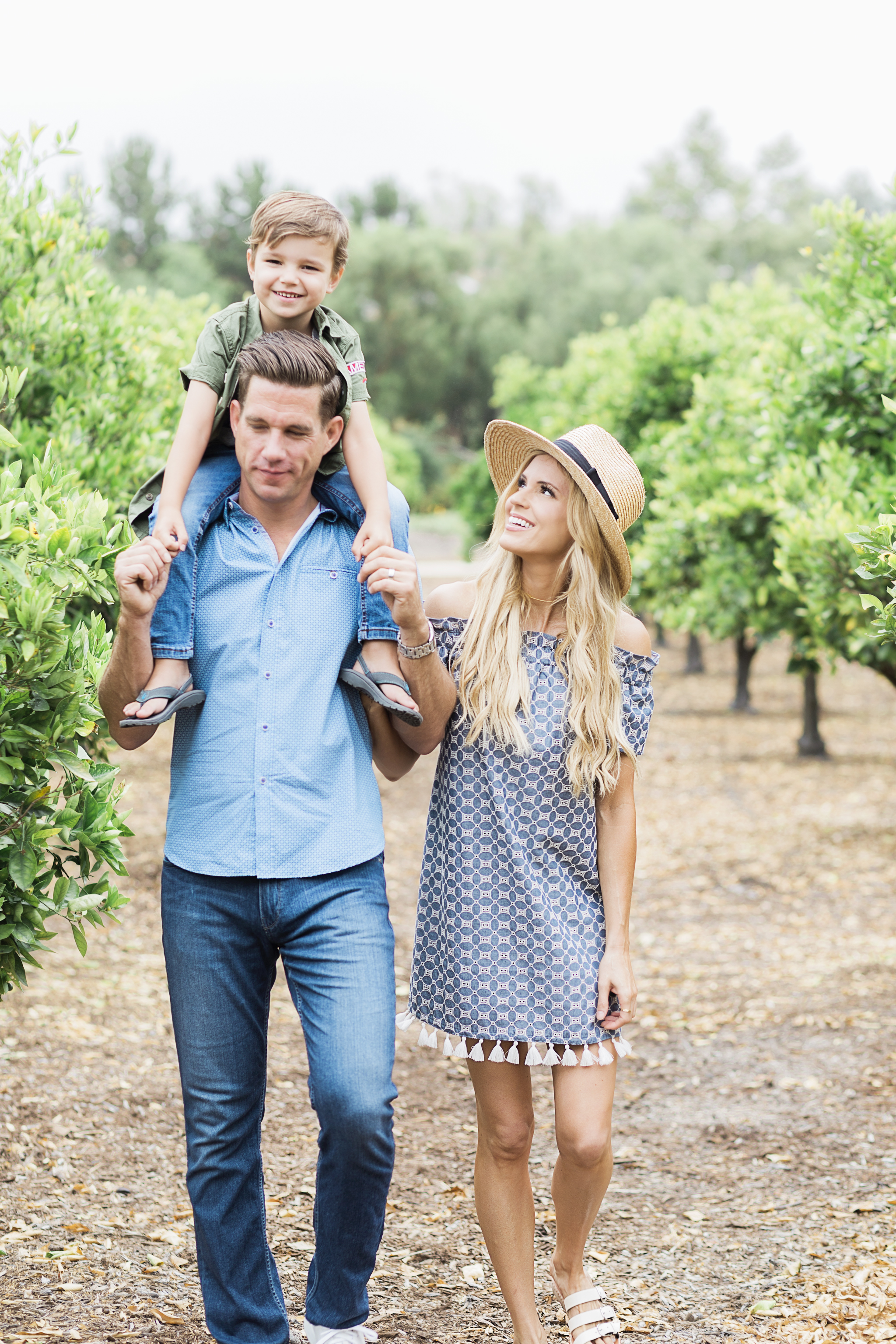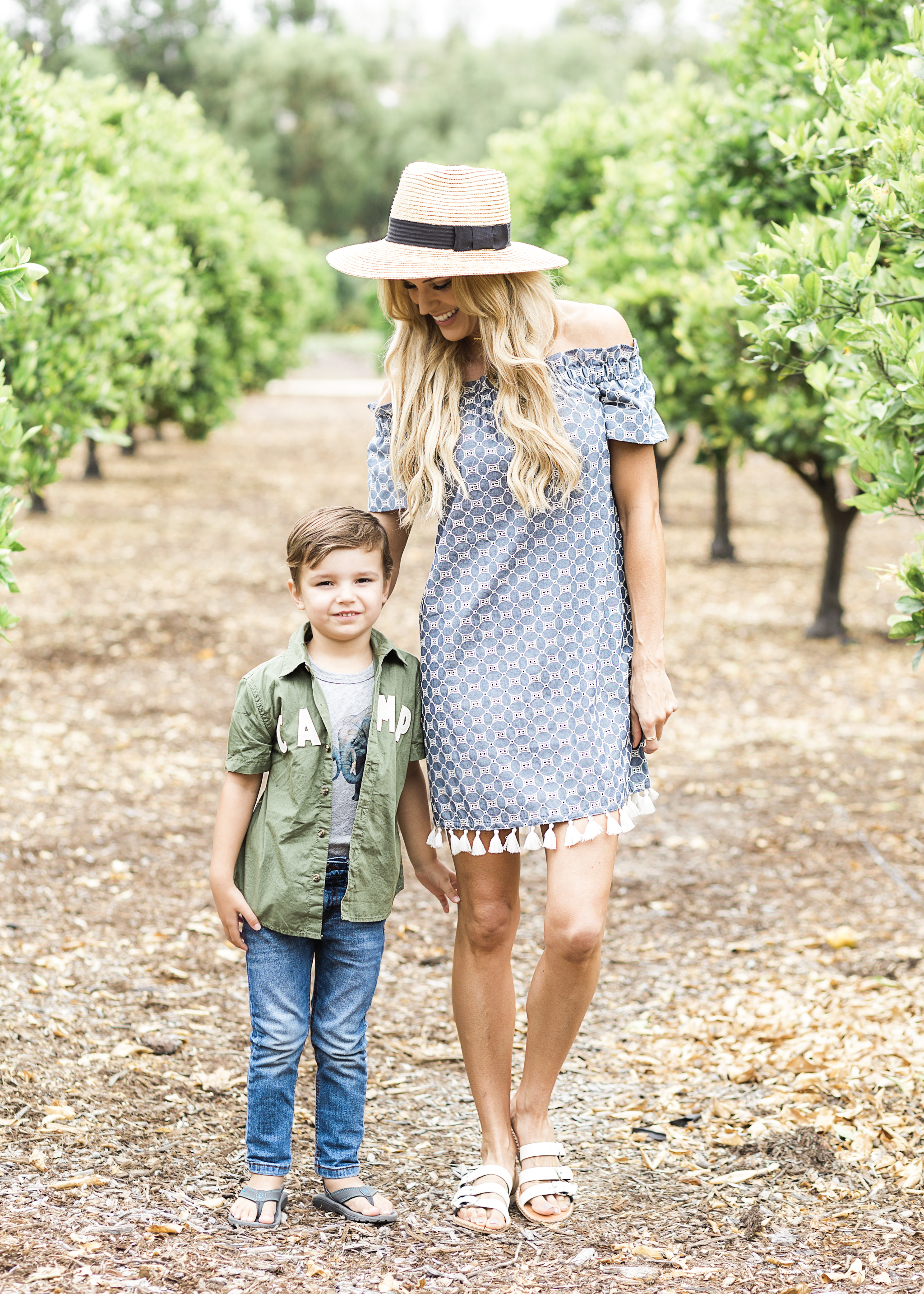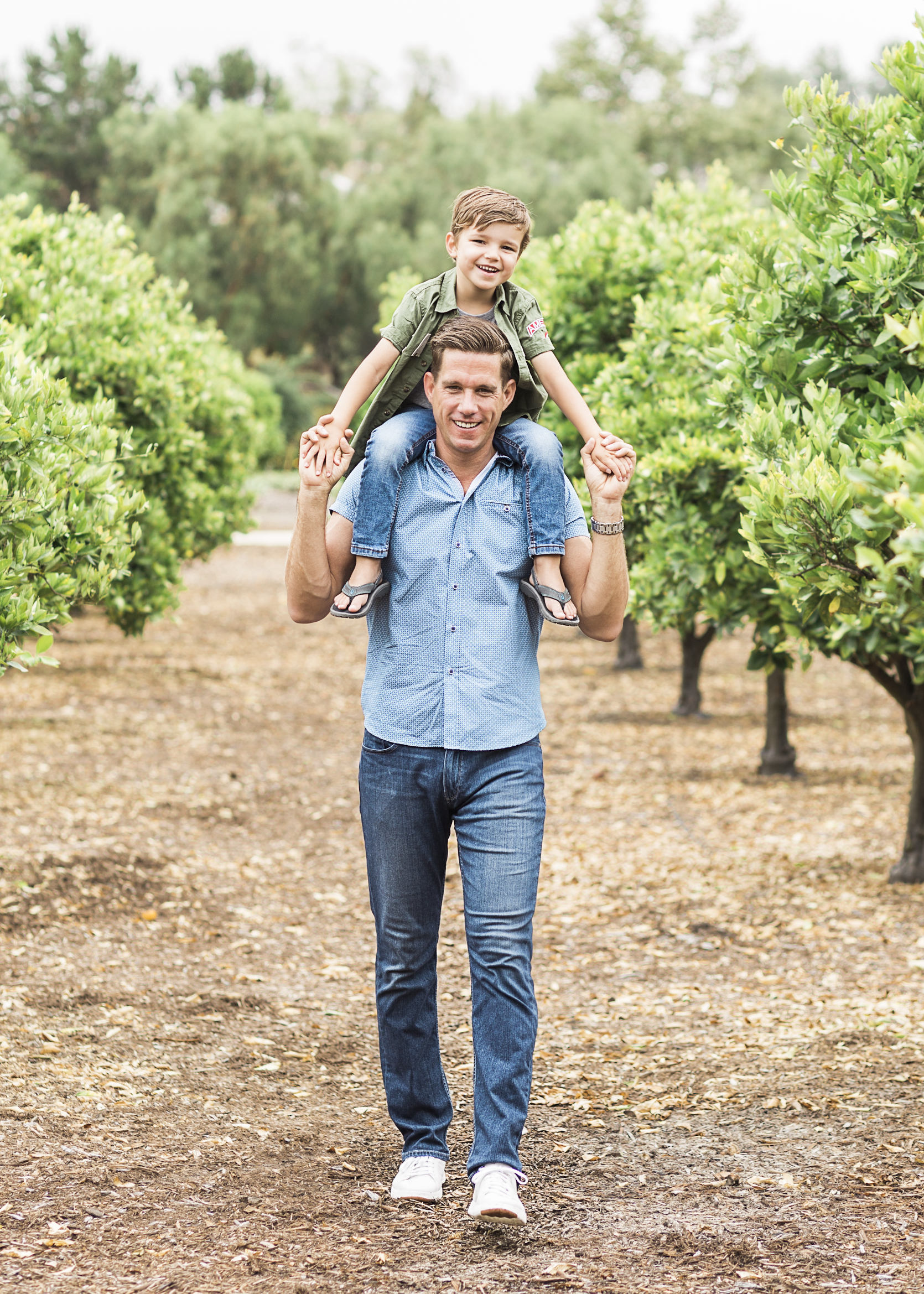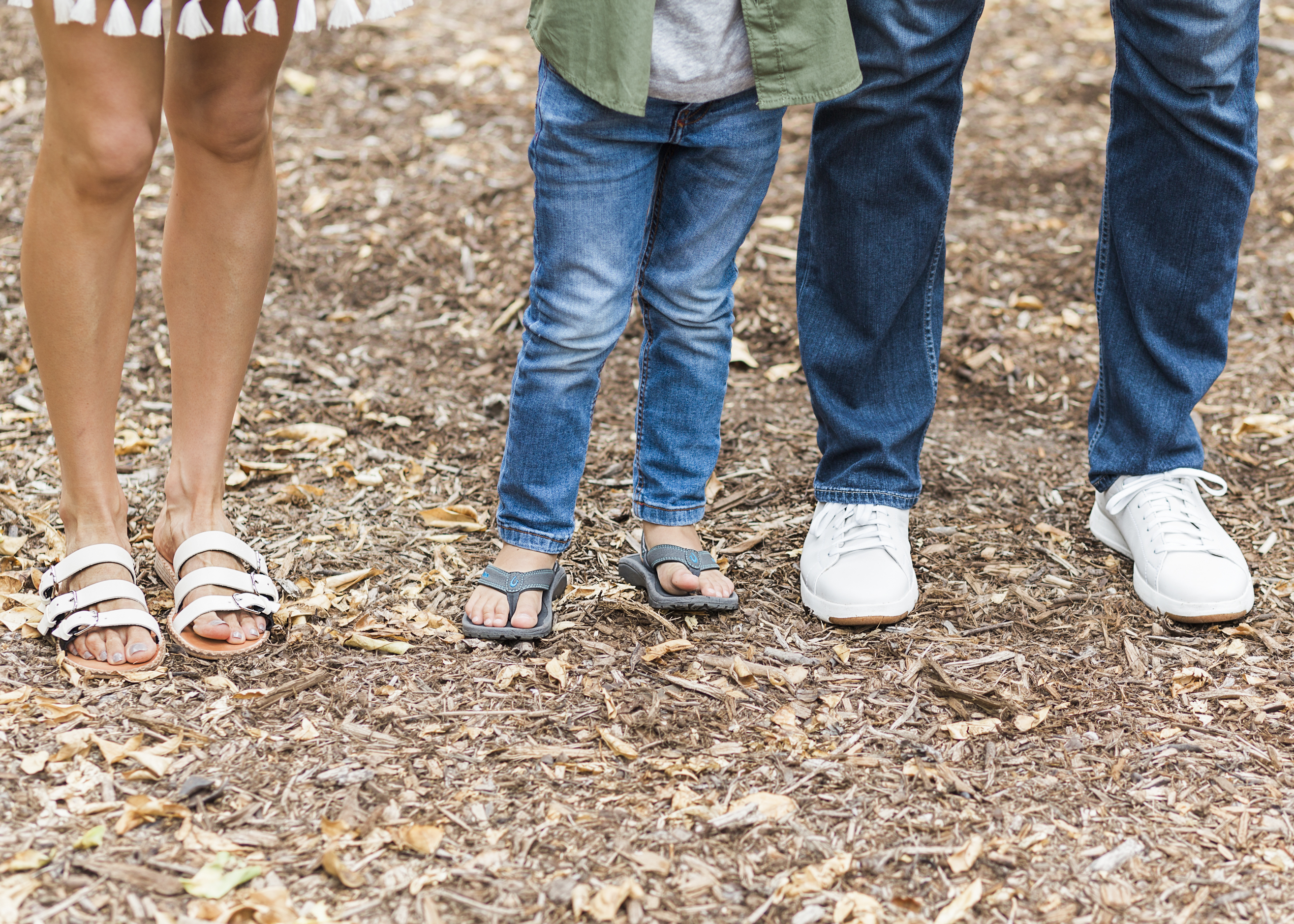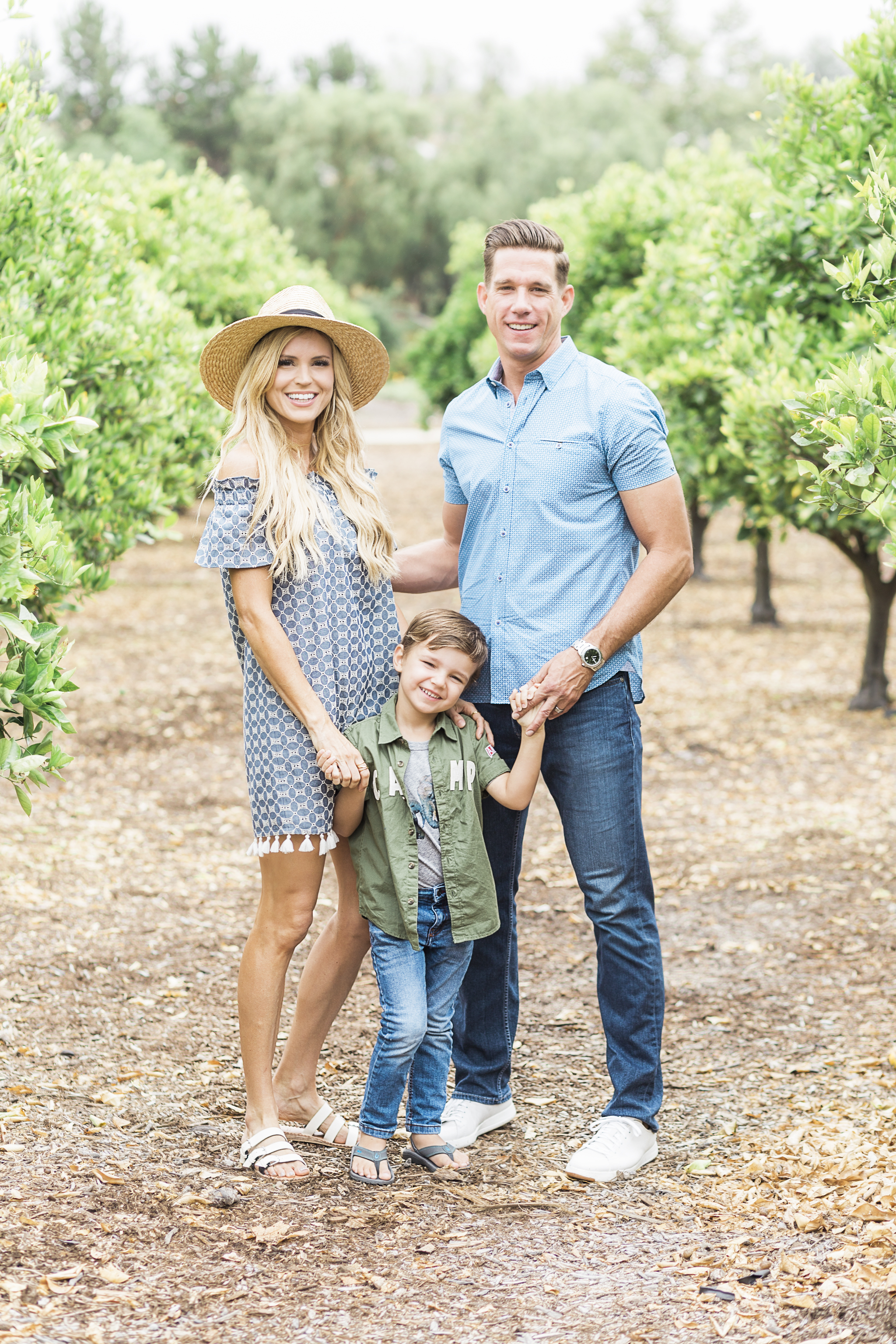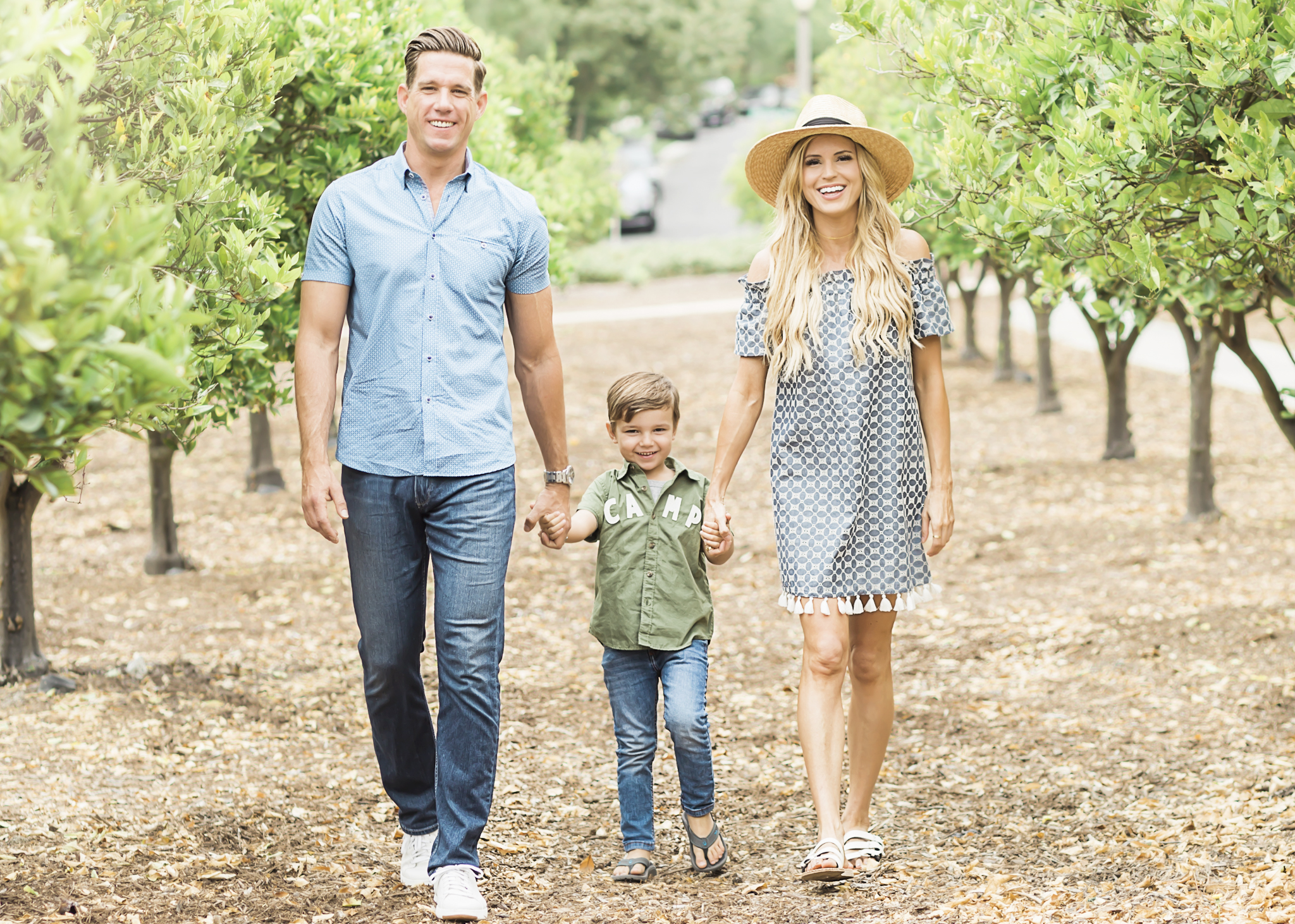 My Dress: Chelsea28 Off the Shoulder Dress (similar option here) | Sandals: Dolce Vita Para Sandal (also love this color!) | Hat: Brixton Joanna Straw Hat
Chad's Shirt: Ted Baker Extra-Slim Sport Shirt | Jeans: 7 for All Mankind | Sneakers: Cole Haan Sneakers
Max's Shirt: Tucker + Tate Camp Shirt | Flip-flop's: Olukai Sandal
Happy Monday guys! I for one am HAPPY it is Monday, for a few reasons. First, my husband and I recently finished The OA on Netflix and are out of shows to watch. Tonight The Bachelorette is on so at least I have that to look forward to (notice my use of I and not we haha). We tried starting a few Netflix series over the weekend- Better Call Saul (we both fell asleep, BUT must admit we were really tired) and Stranger Things (ehhh). If you guys have any show recommendations, please leave them in comments below!
The other reason I love Monday's is completely terrible to admit, especially since this is a Father's Day post… but here it goes! After a weekend filled with family time and activities for the kiddos, on Monday I get some much needed alone time. Everyone goes back to work/ school, and I get a moment to breathe. As much as I like to be social, I am more of an introvert by nature and I need some alone time to recharge.
Because Father's Day is this weekend, today's post is all about my hubby Chad. Unfortunately, Max completely stole the show! 😉 In these photos, he looks more like a handsome little boy than a baby and I just DIE over them. AWWW. In case you missed my last Father's Day post, you can catch it here.
Chad's favorite gift to get for Father's Day is clothes… he loves having new clothes but hates shopping for them. Sound familiar? So for Father's Day, I usually get him a few things from Nordstrom, depending on what he needs. Chad is basically a t-shirt and jeans kind of guy (and flip-flops) so if I pick him up any of these items I know he will be a happy guy. I love shopping for him at Nordstrom because they always carry the trendy men's brands that I love.
Lately Chad and I have been especially digging Ted Baker shirts like this one that he's wearing. They are so flattering, and they wash so well! Ted Baker has unique sizing… Chad typically wears between a medium and a large, and in Ted Baker he wears between a 4 or 5. The 4 fits a little small, and the 5 is a little loose. Hope that helps if you are debating. This shirt would make an incredible Father's Day gift, and Chad has been hinting that he would love another one in a different print.
One trend I've been loving for men is white sneakers. And if you don't believe this is a thing, check out the selection at Nordstrom here. Prada, Gucci, and all the designers have a white sneaker version. Chad is wearing the Cole Haan's which we love! (they fit true to size). We were debating between the Cole Haan and the Adidas, but the Cole Haan's won out.
If you are a last minute Father's Day shopper (like I am!), hopefully this post has given you a few ideas. Thanks for stopping by and have a terrific week! xo
Photos by Sara Tinnelly.
Thank you Nordstrom for sponsoring this post! All thoughts and opinions are my own.