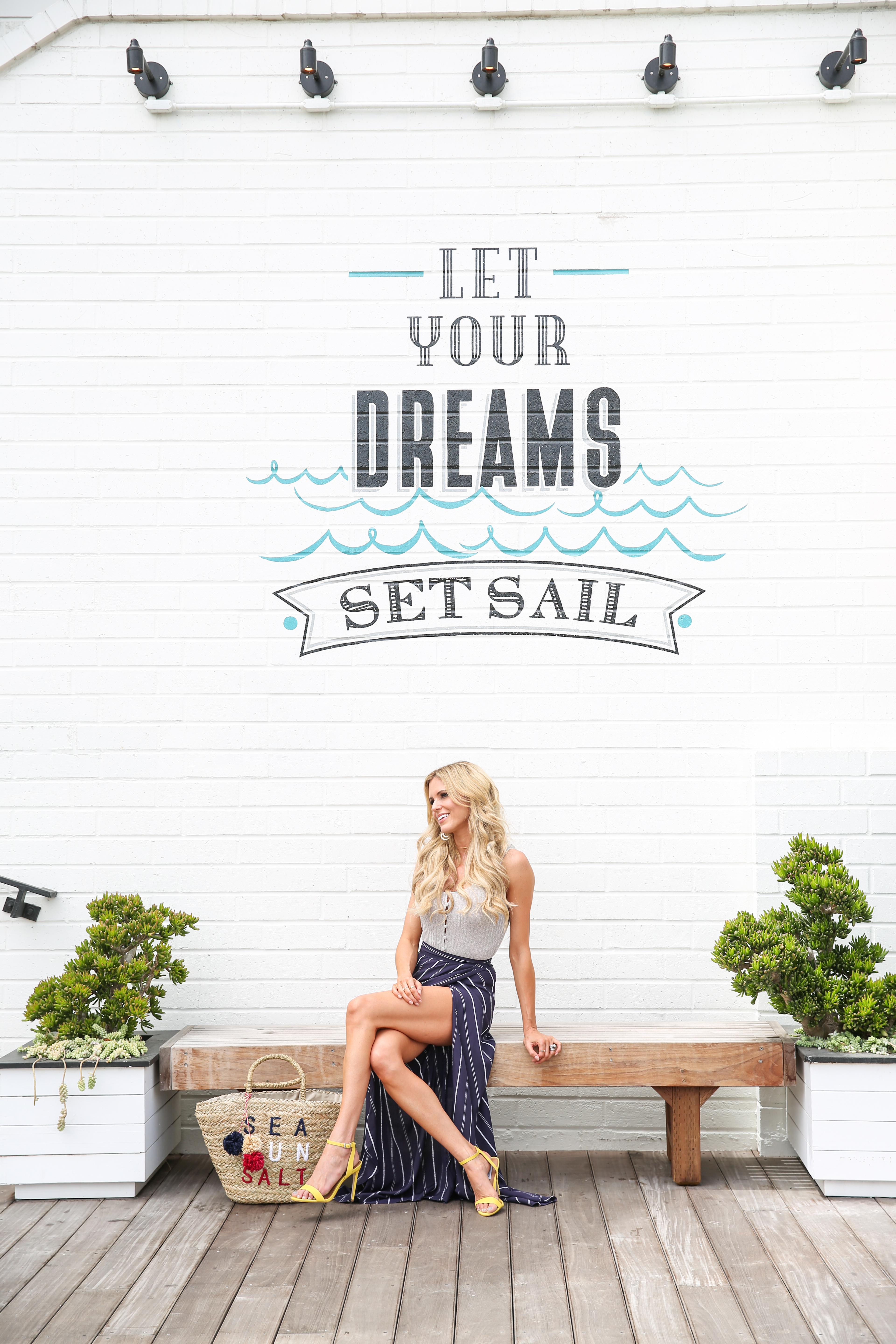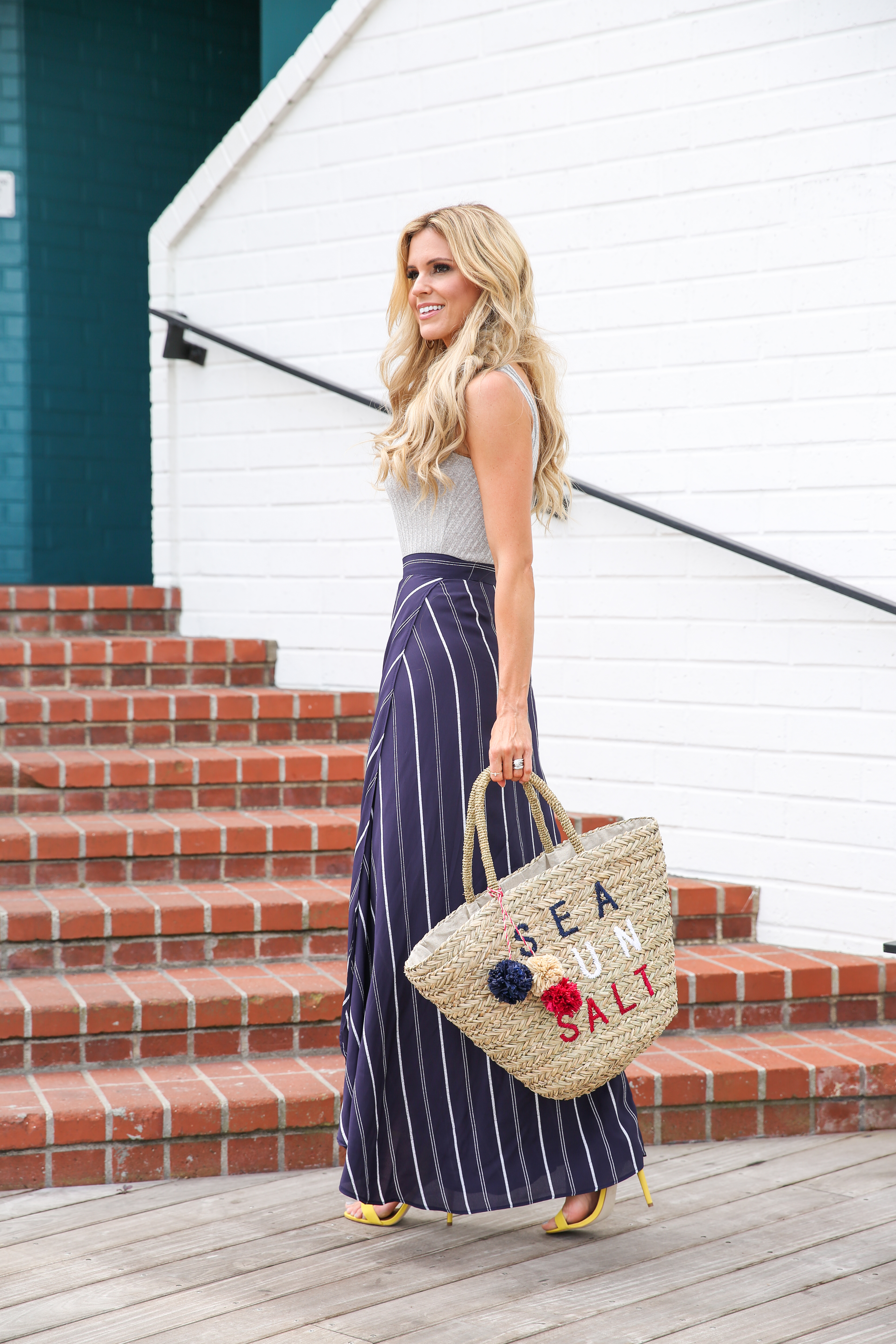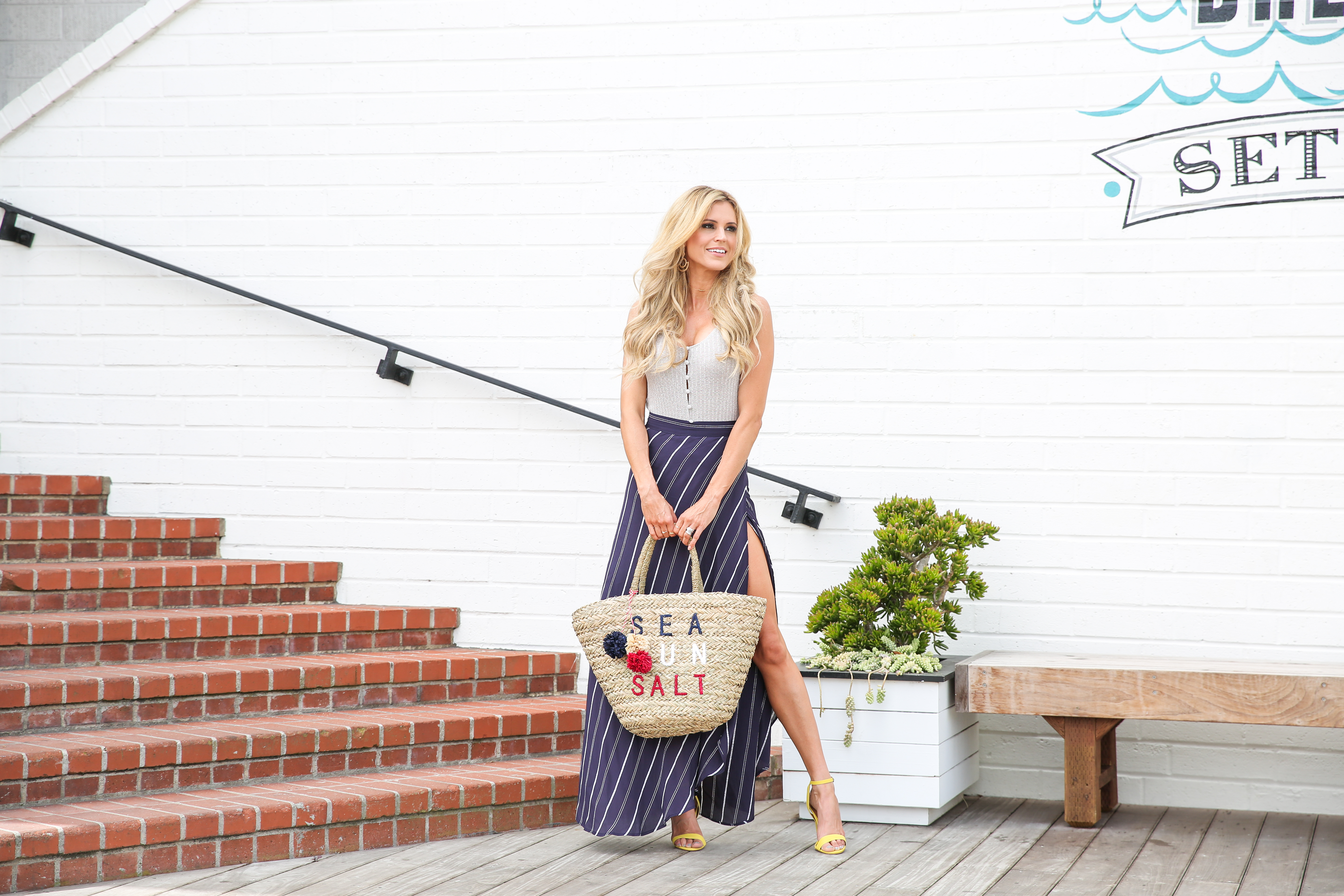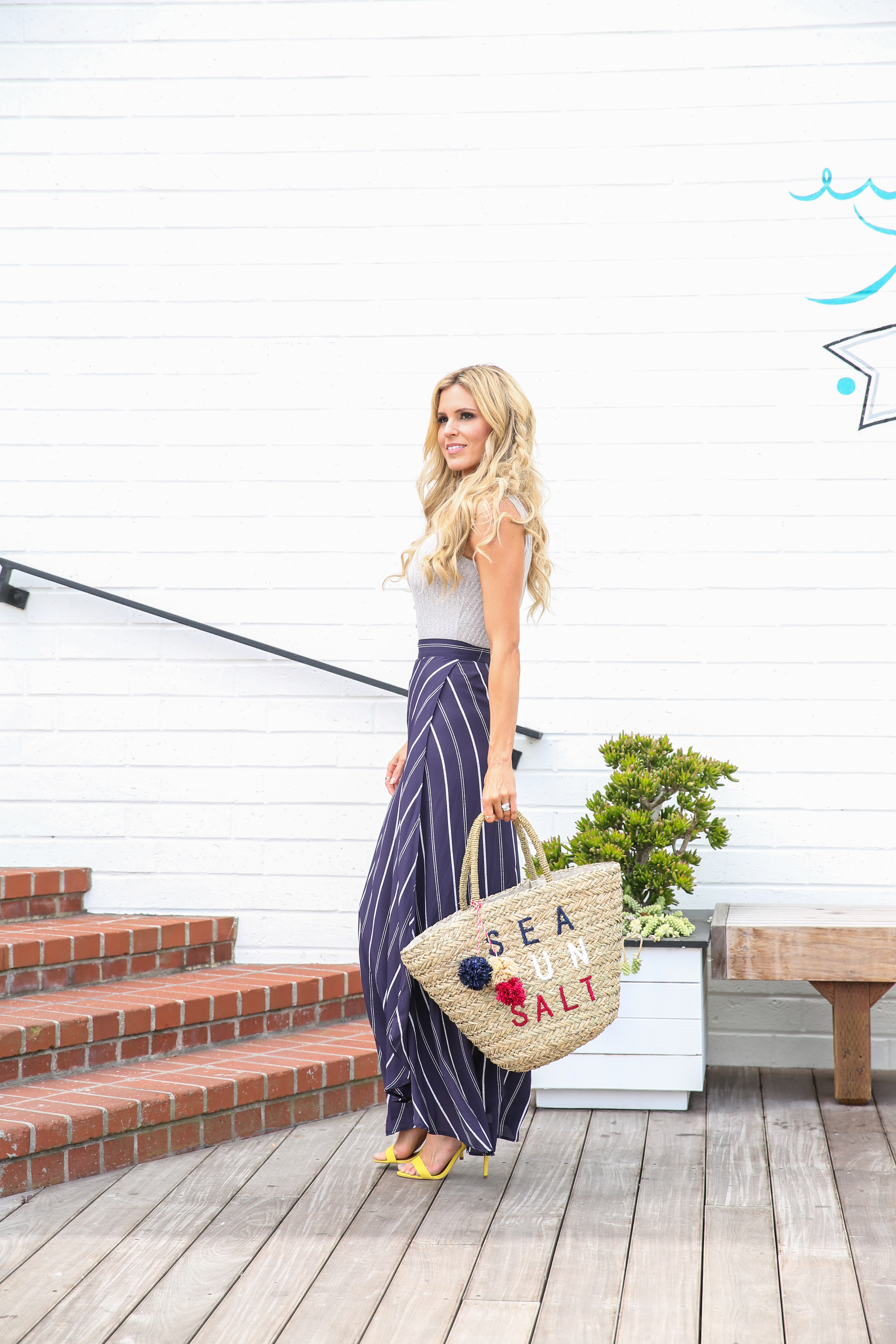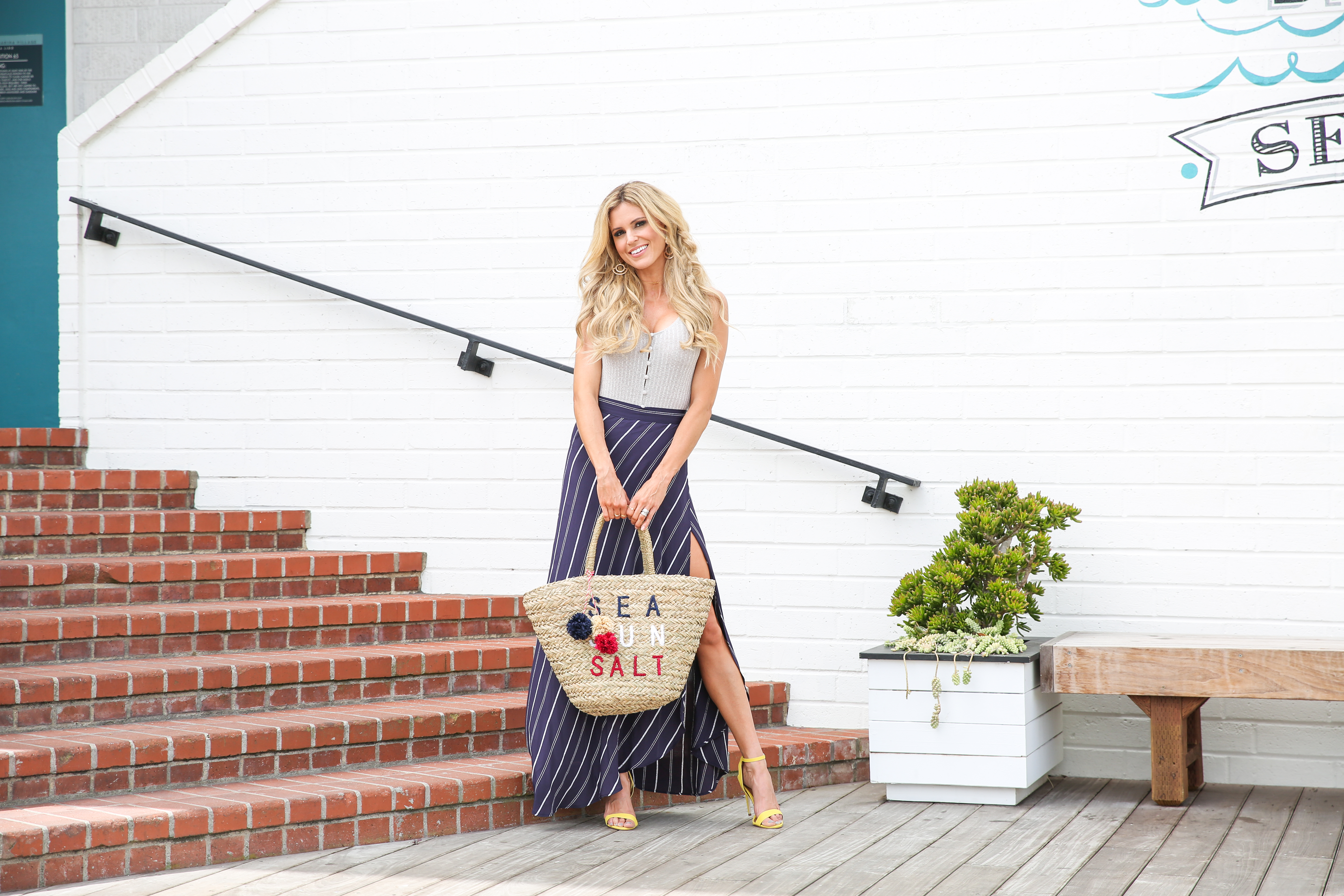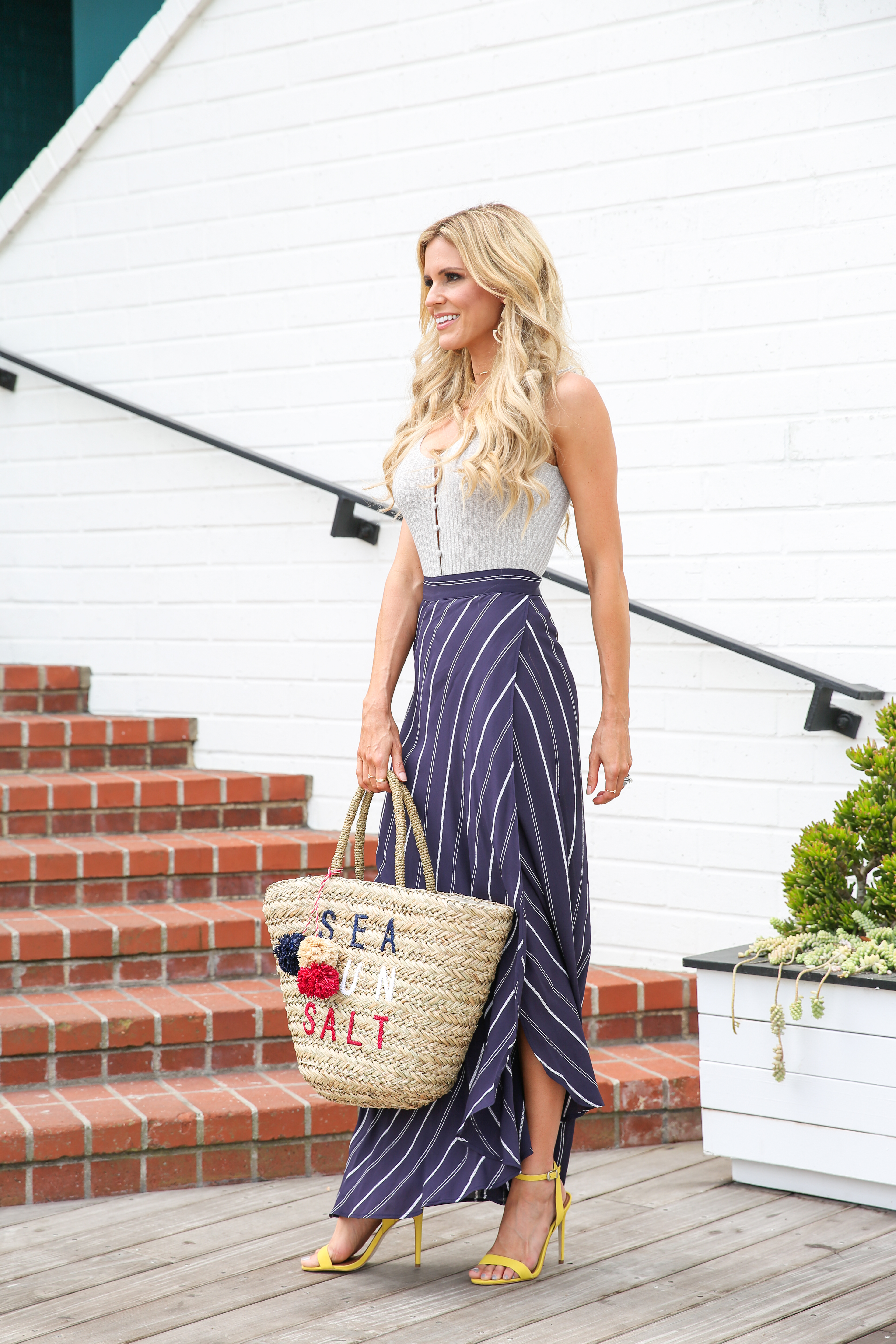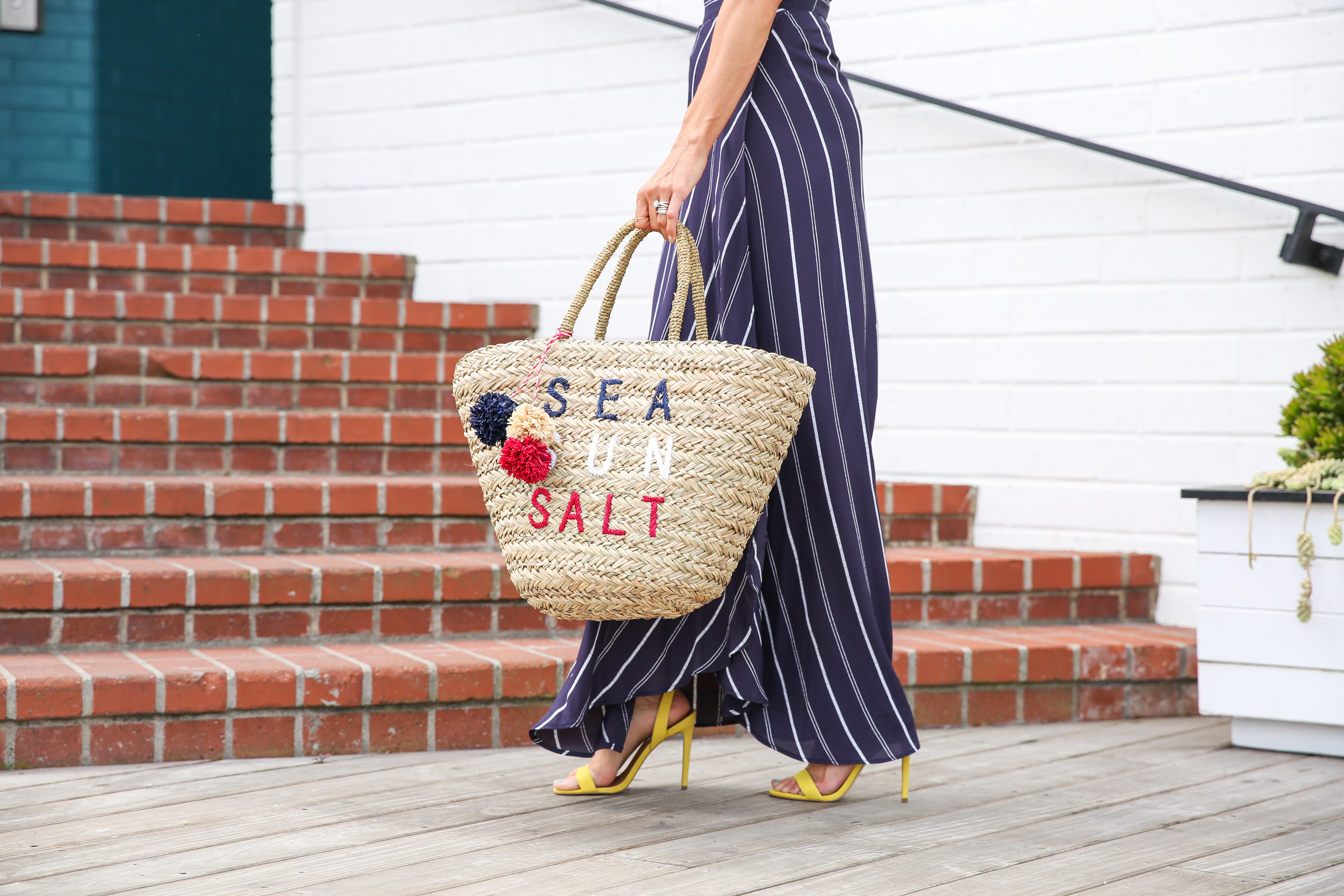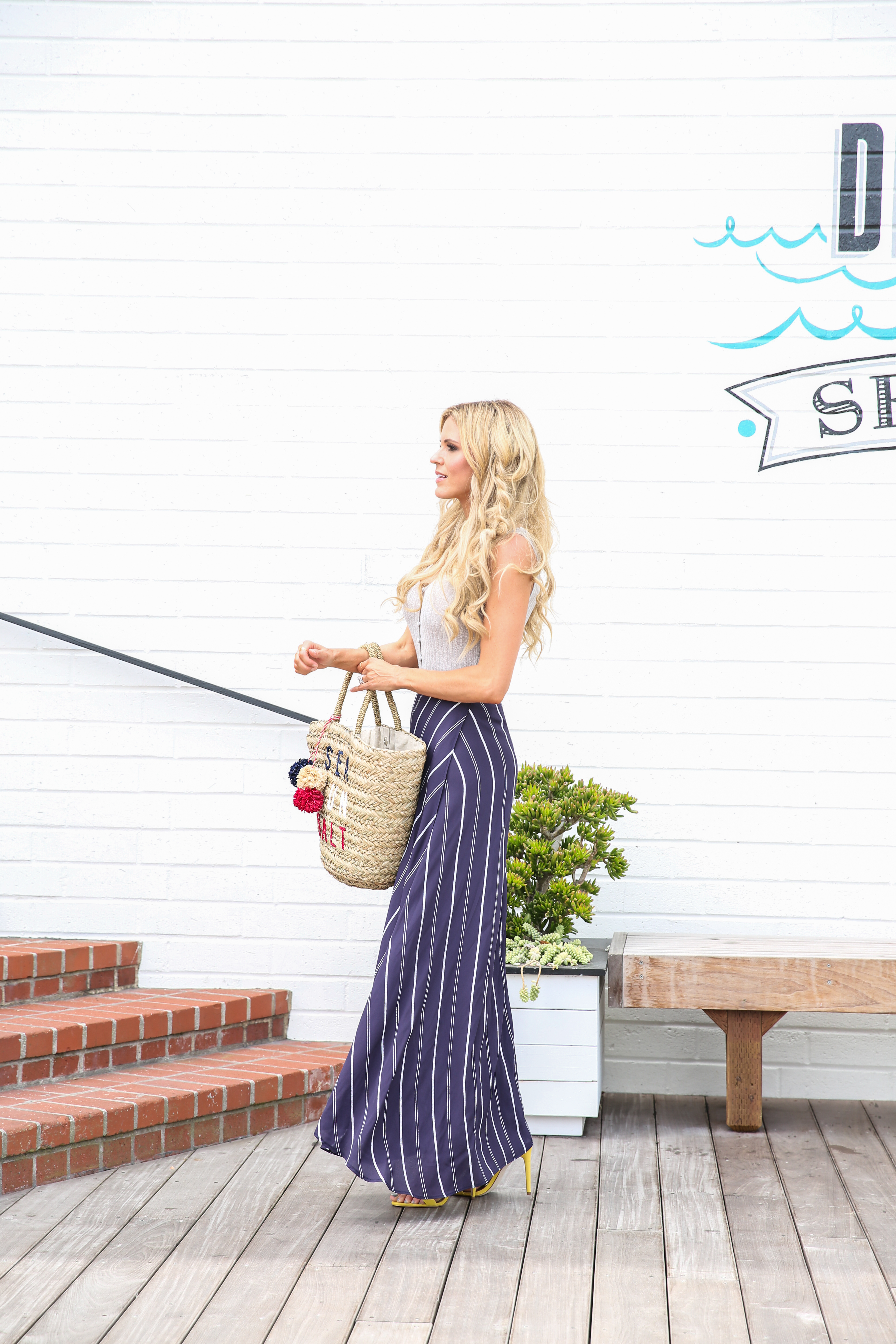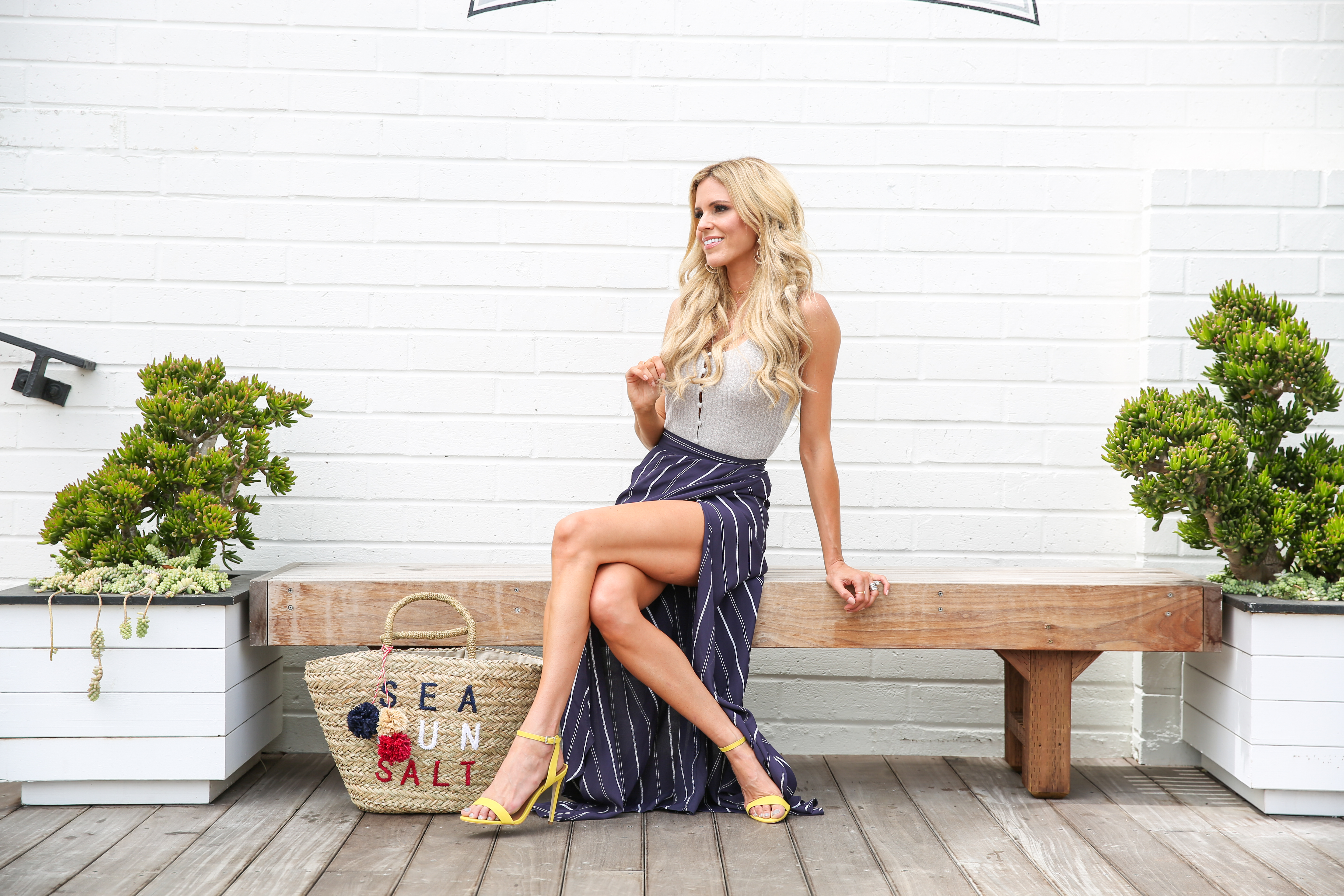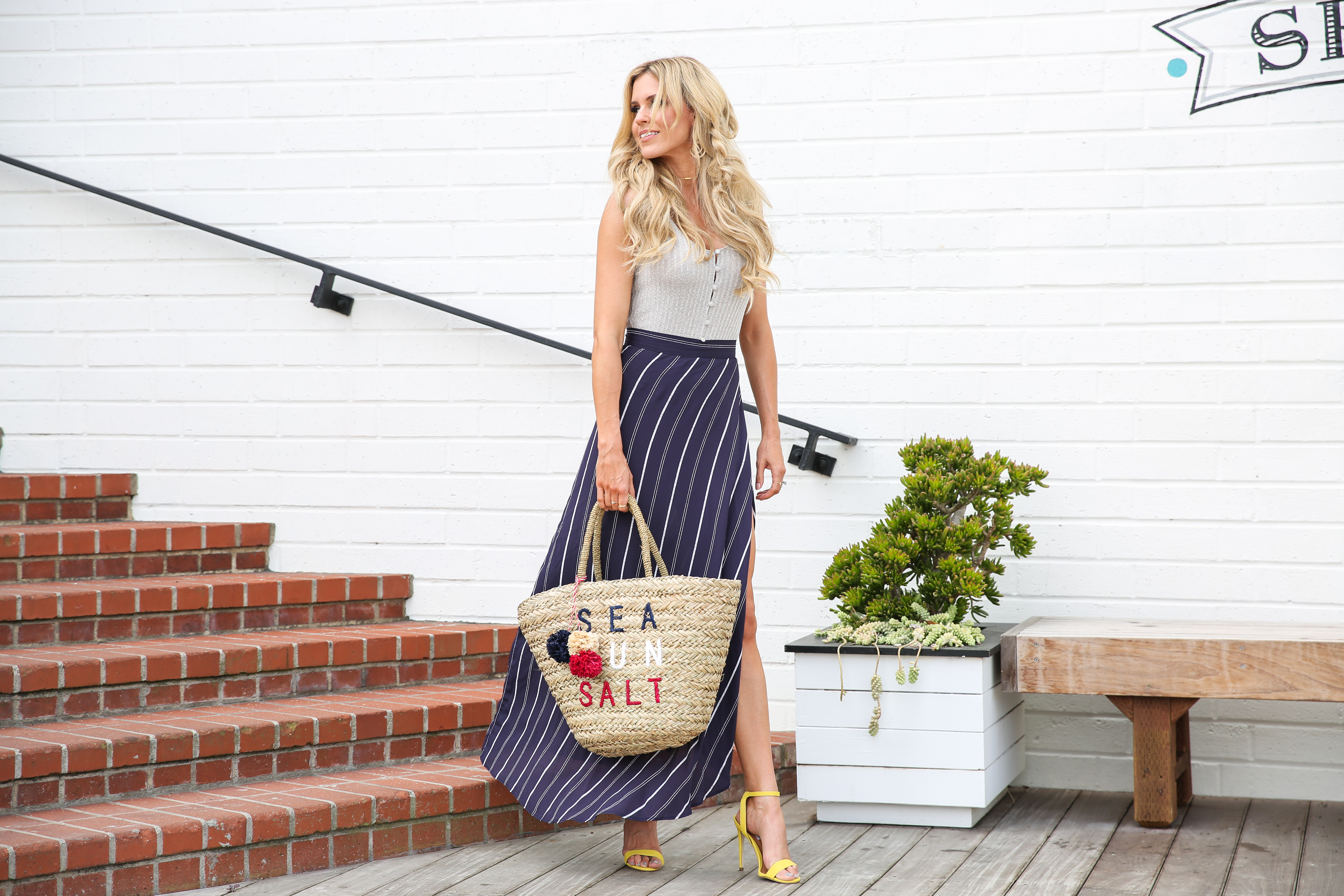 Bodysuit: Privacy Please Gyle Bodysuit| Skirt: Flynn Skye Wrap It Up Skirt (similar options here + here) | Bag: Sundry Sea Straw Tote (and here) | Sandals: Steve Madden Landen Ankle Strap | Earrings: Shashi Abigail
Last Monday I was all pumped up because I thought The Bachelorette was going to be on, and lo and behold it wasn't. Because it has been a whole two weeks, I am extra excited to watch tonight. What do you guys all think of Rachel so far? I love how strong of a woman she is, and clearly she has great self-esteem. I was surprised that she sent Demario off the second time without any any hesitation. I am not as hooked this season as I've been in the past maybe because I am not as invested in any of the relationships.
And if I am being completely honest… I am having a hard time telling some of the guys apart… because they kind of all look the same! And I'm talking about the white guys!! Rachel must have a type. 😉 Hopefully things will pick up with tonight's episode. My husband and I started watching Lost on Netflix, and I'm completely hooked. I have never seen it before, and there are over 120 episodes so that should keep us busy for a bit.
Today's outfit is total patriotic, American style perfect for the 4th of July! Although let's be honest, on the 4th we are probably all wearing swimsuits and cut-off's but if you want to fancy it up a bit this is something different to try. And whether you are hanging poolside or BBQ'ing, I love this tote so much! It is a really versatile size and totally works for the beach.
I layered a bodysuit with a wrap skirt and it is such a flattering combination! I've linked a few different options for the bottoms including this skirt and these pants which I just spotted at Nordstrom and swooned over them (so much cuter in person)!
I own these Steve Madden's in both tan and yellow and they are so great for summer and a good price point! I love the unexpected pop of yellow with the shoes. It adds a fun twist, and yellow is still my favorite color for summer!
Just got home from working out at Orangetheory which was tough after over-indulging on Father's Day- see Instagram). I am working on an updated fitness post so please leave any questions or topics you want me to cover in the comments below. I get a lot of questions on what I eat in a typical day and how many times a week I work out. Is there anything else you guys want to know?
Thanks for stopping by! Some fun posts coming to the blog soon!! xoxox, Missy
Photos by Vincent Elejorde. Hair + Makeup by Erica 10.11 Makeup.