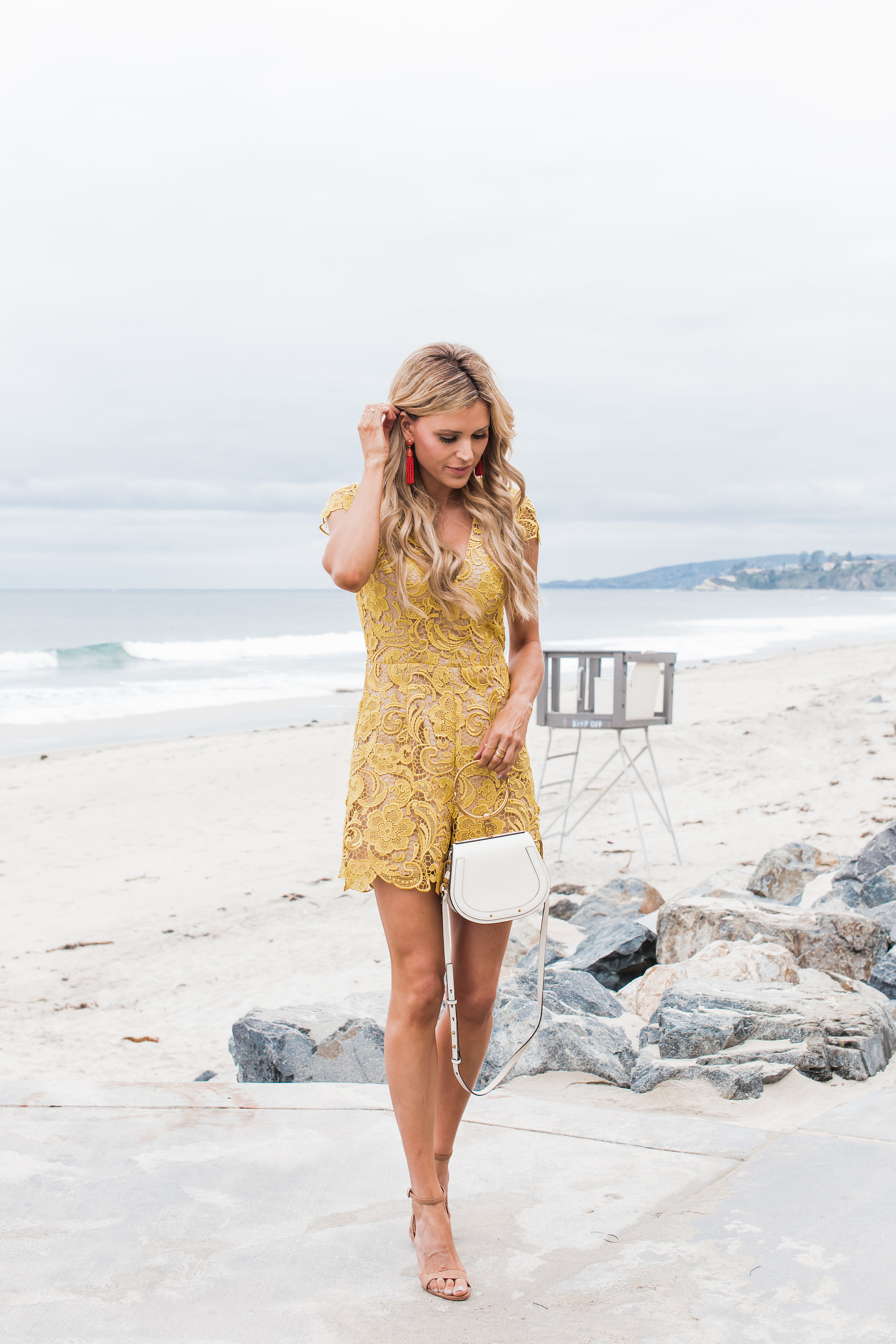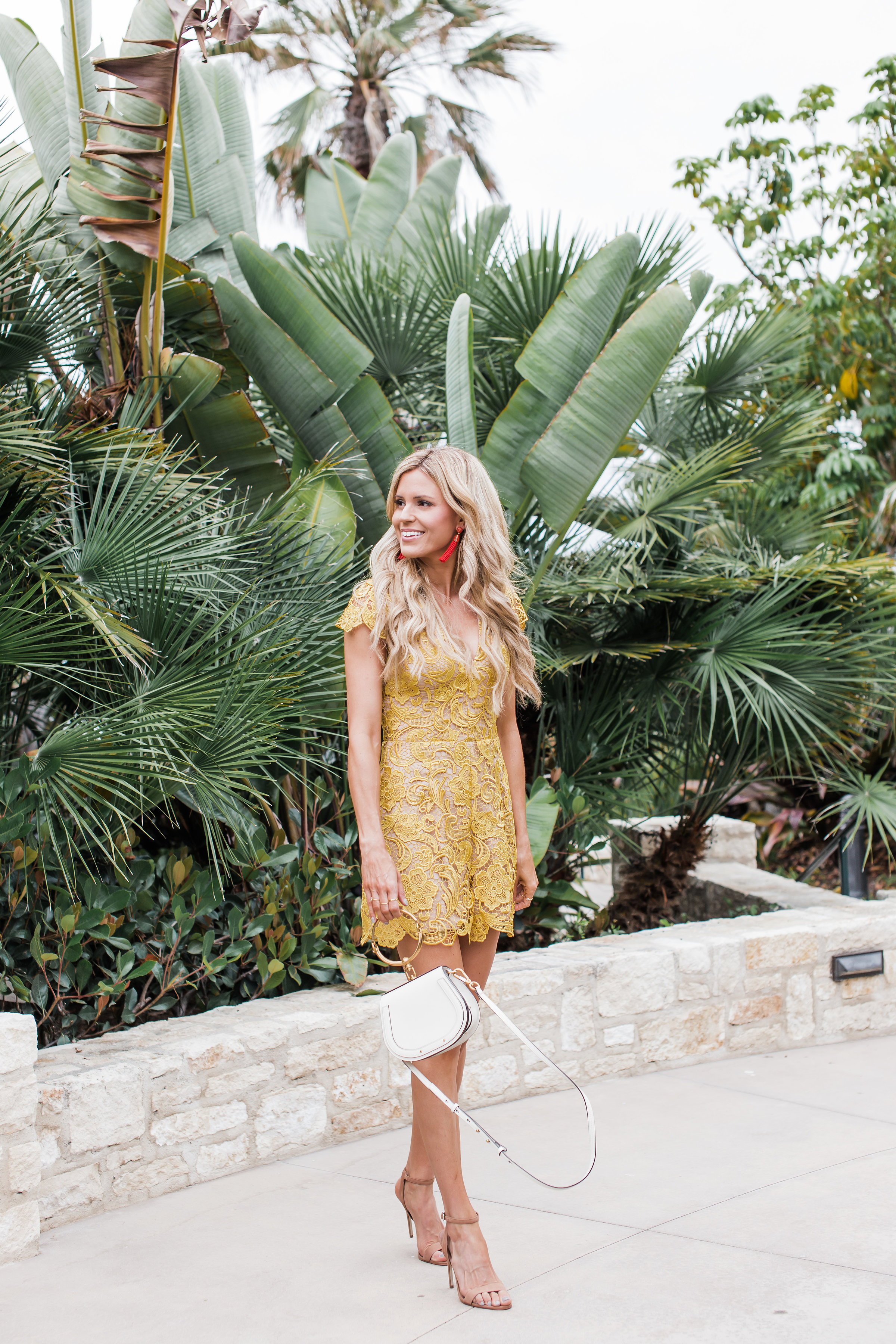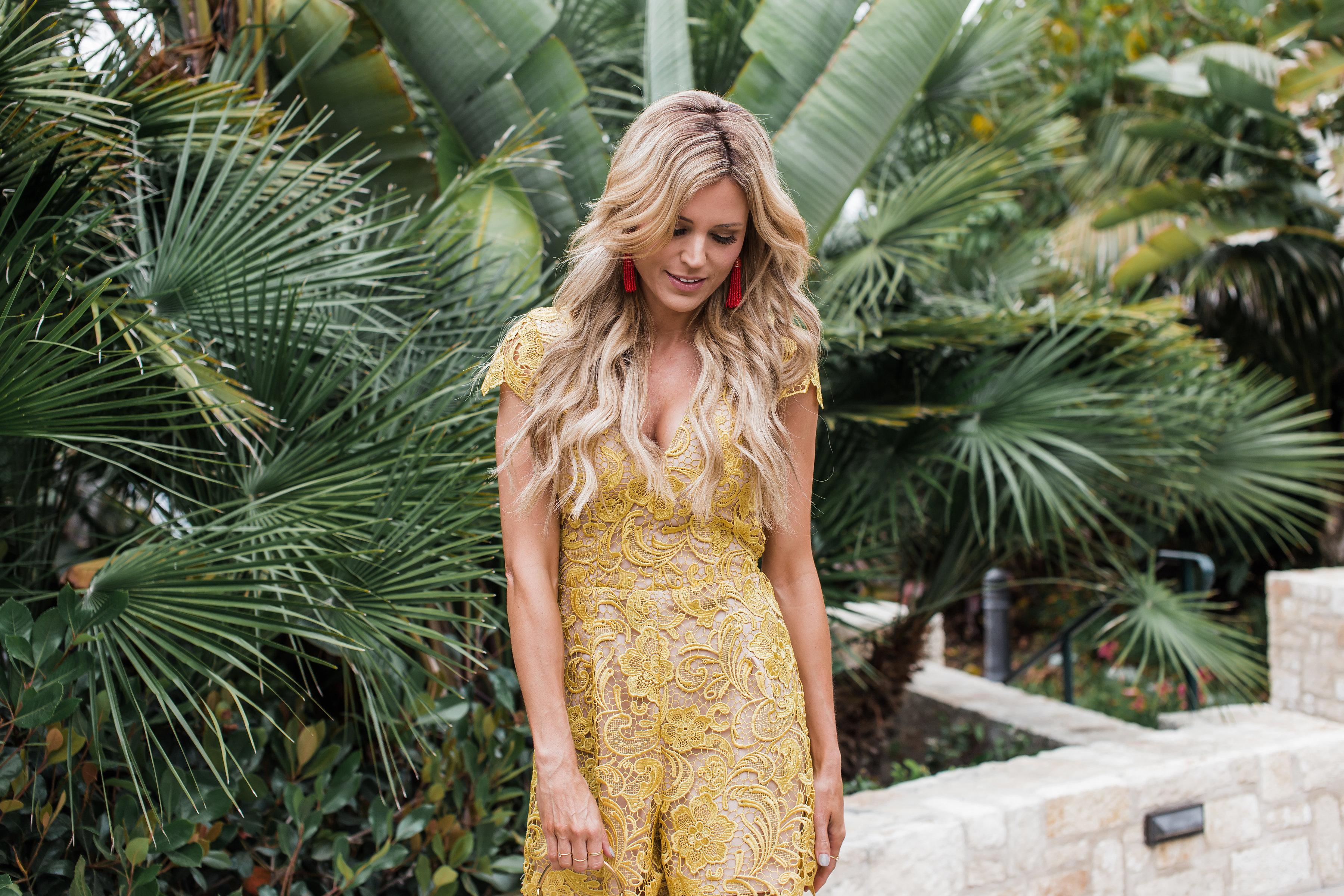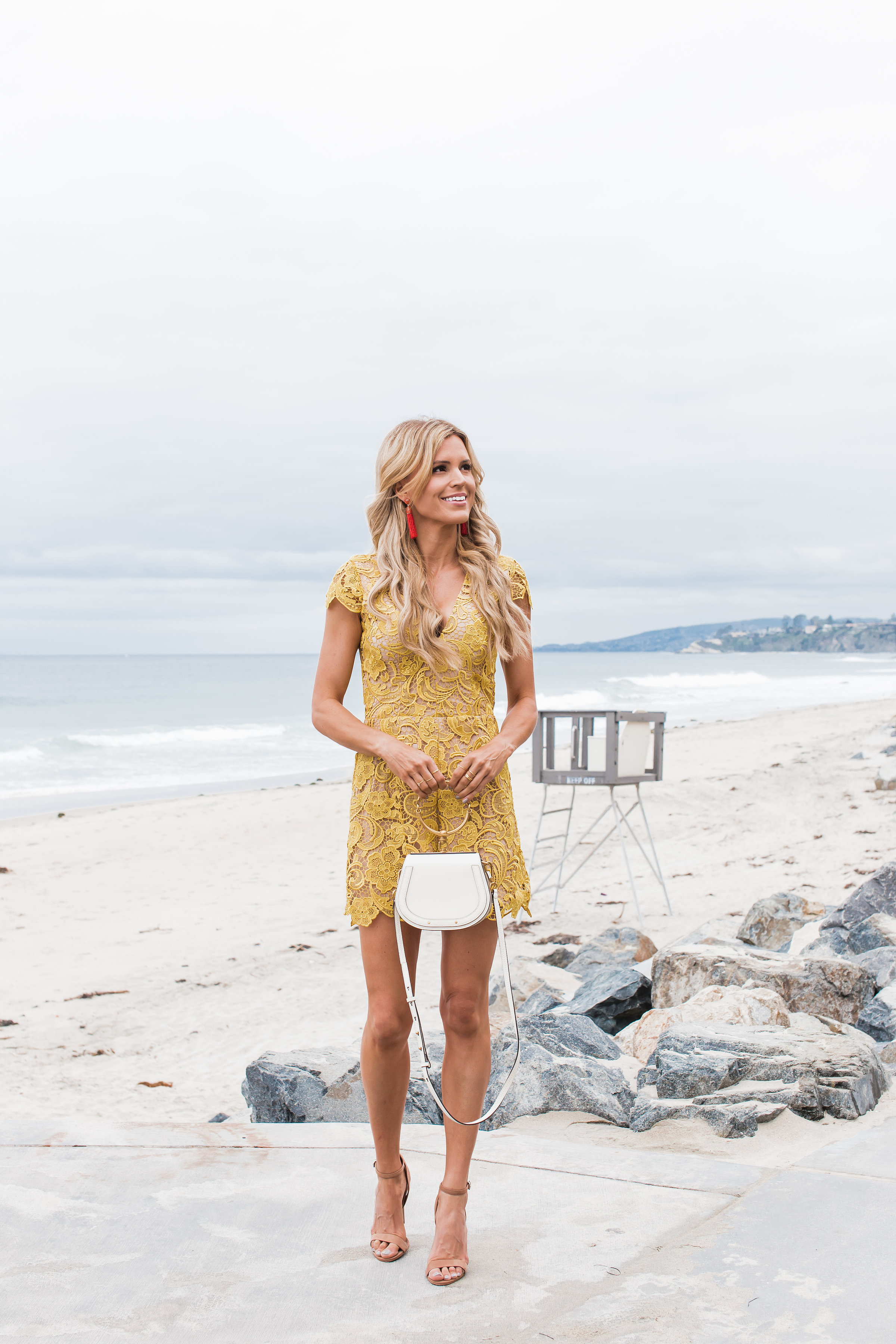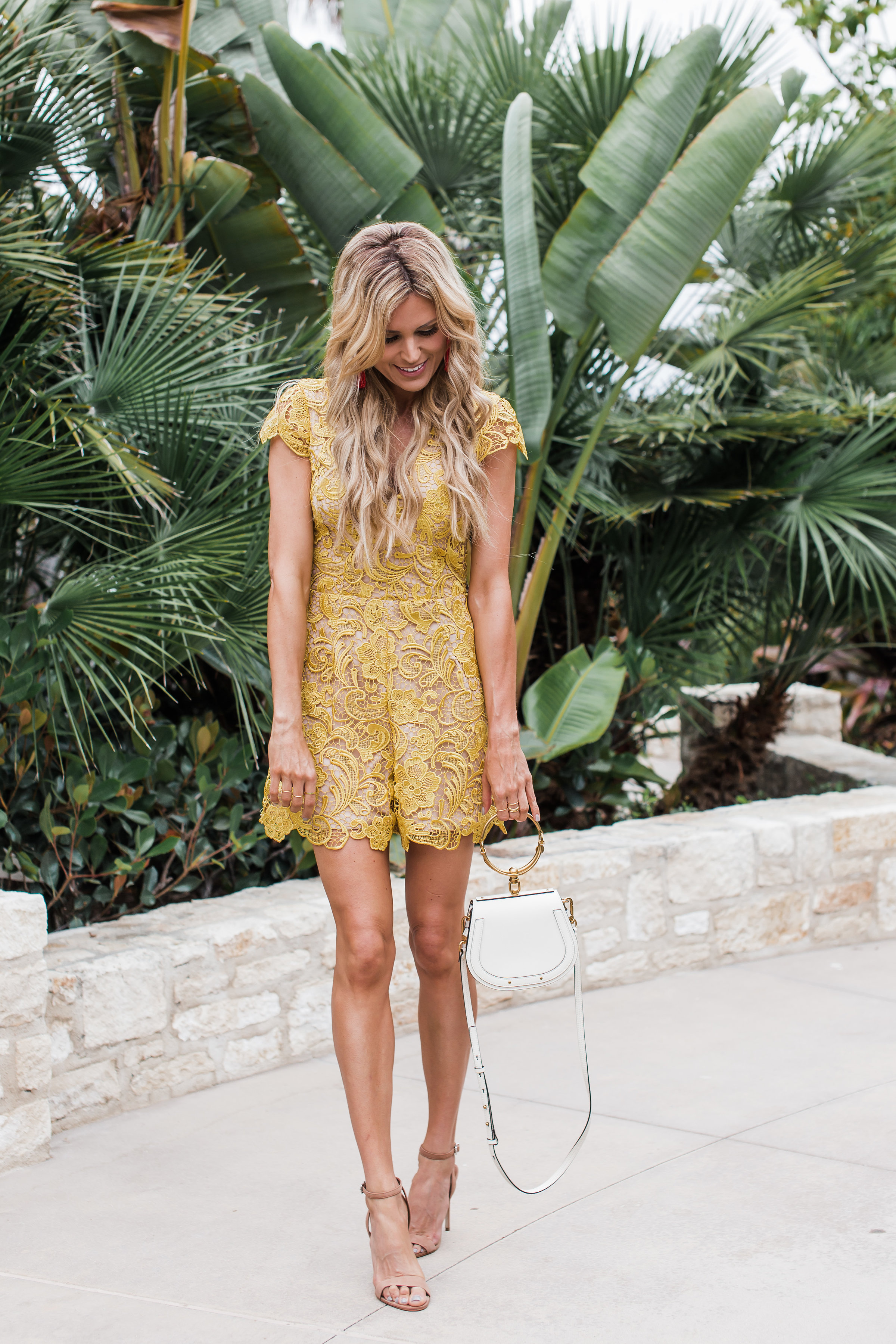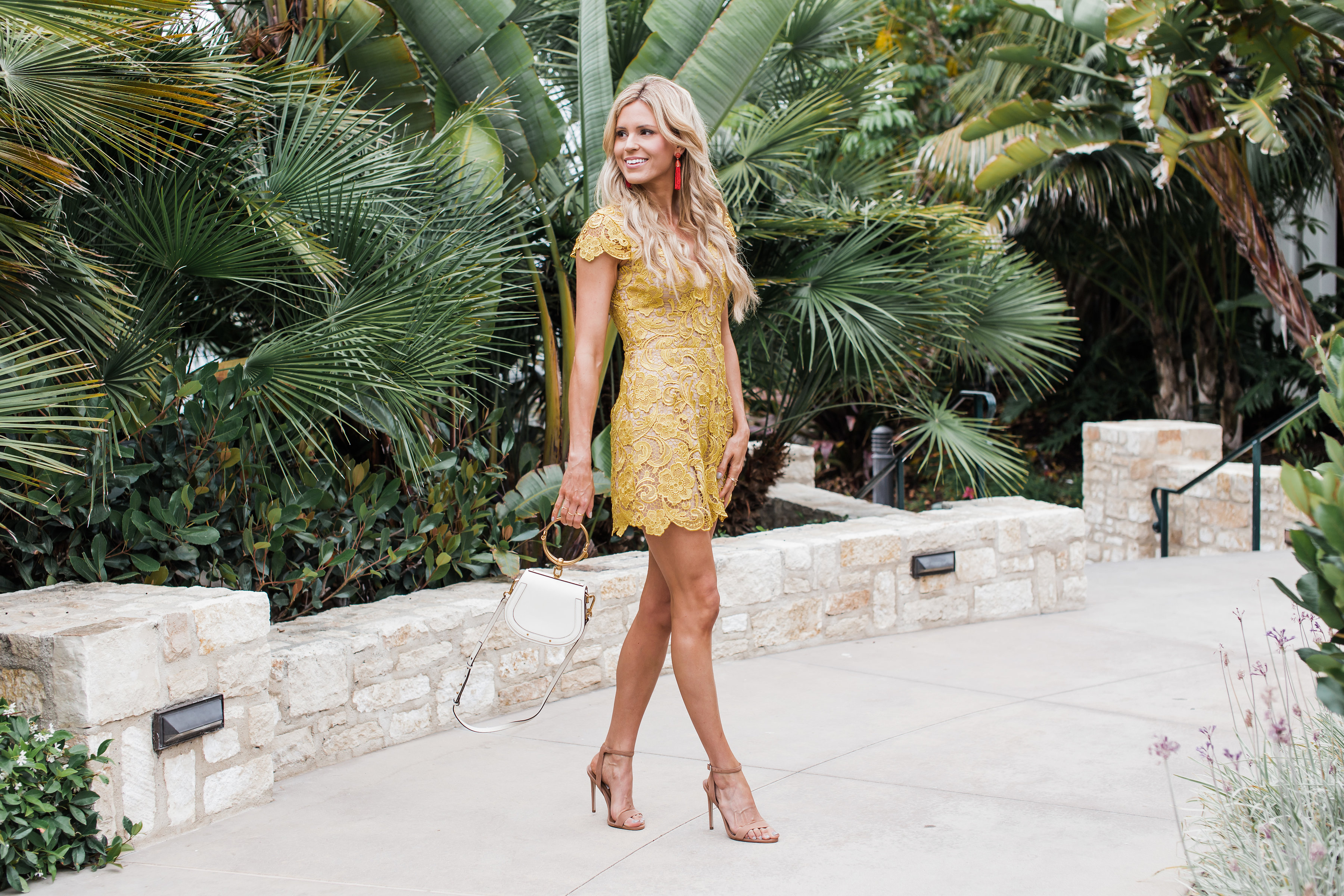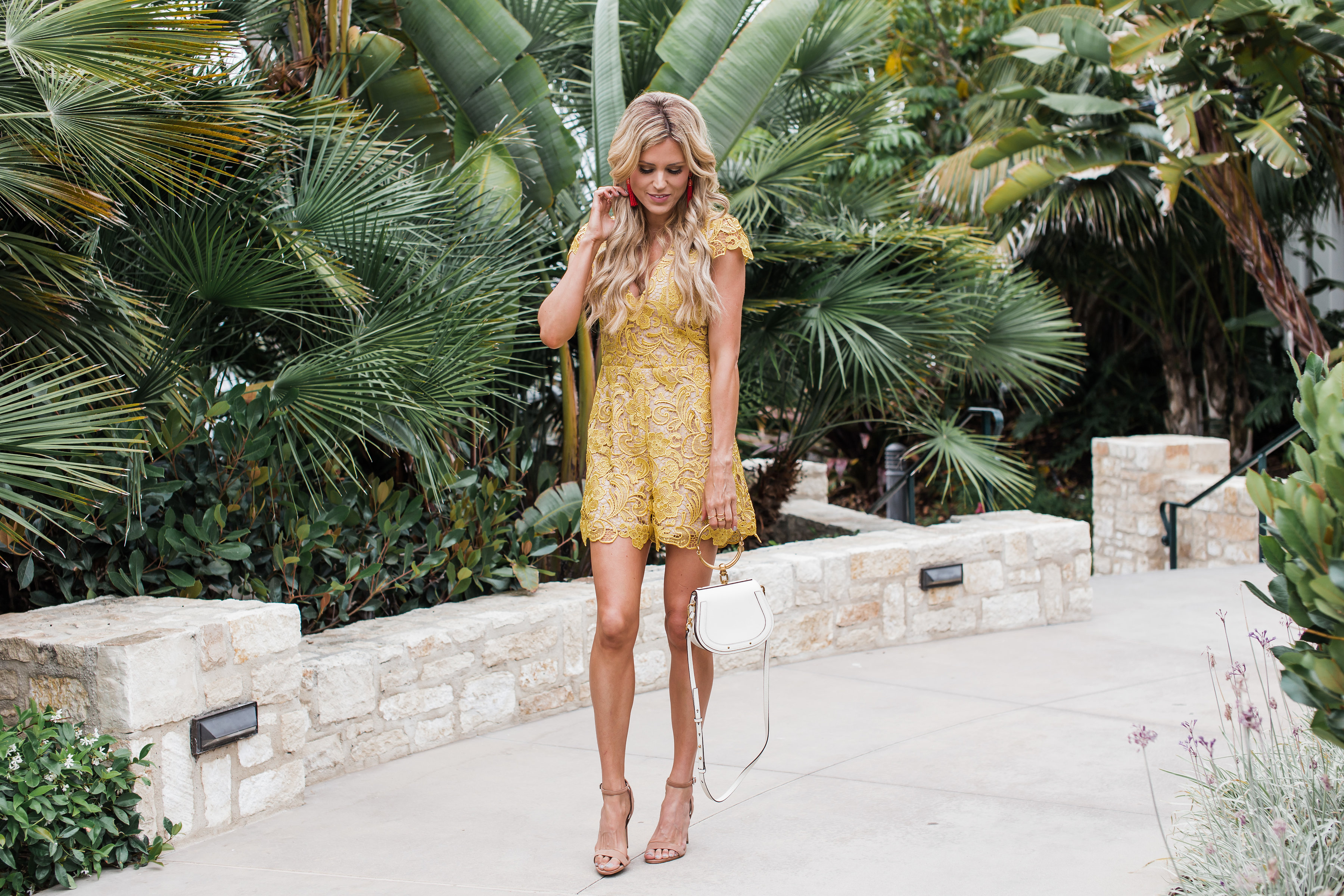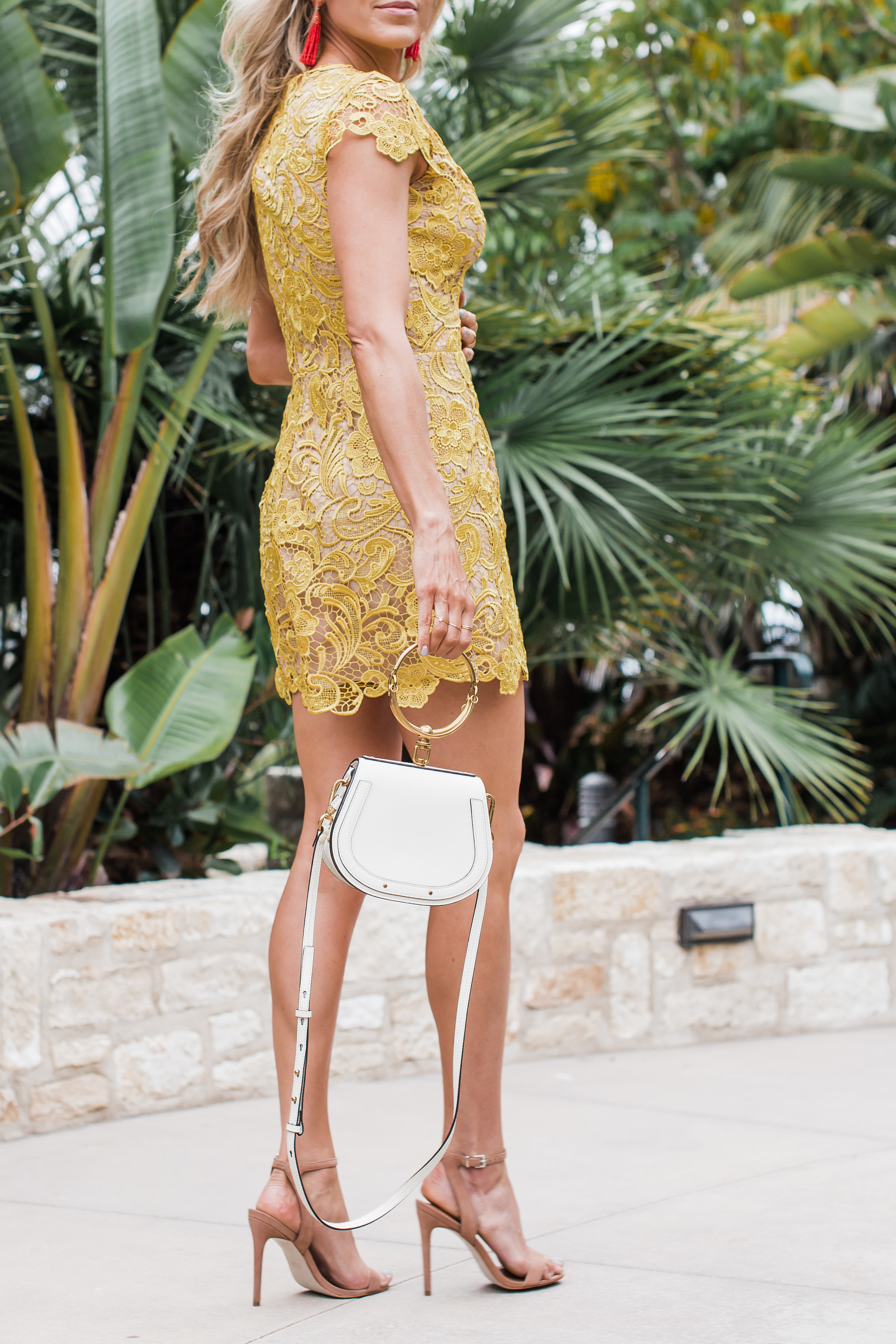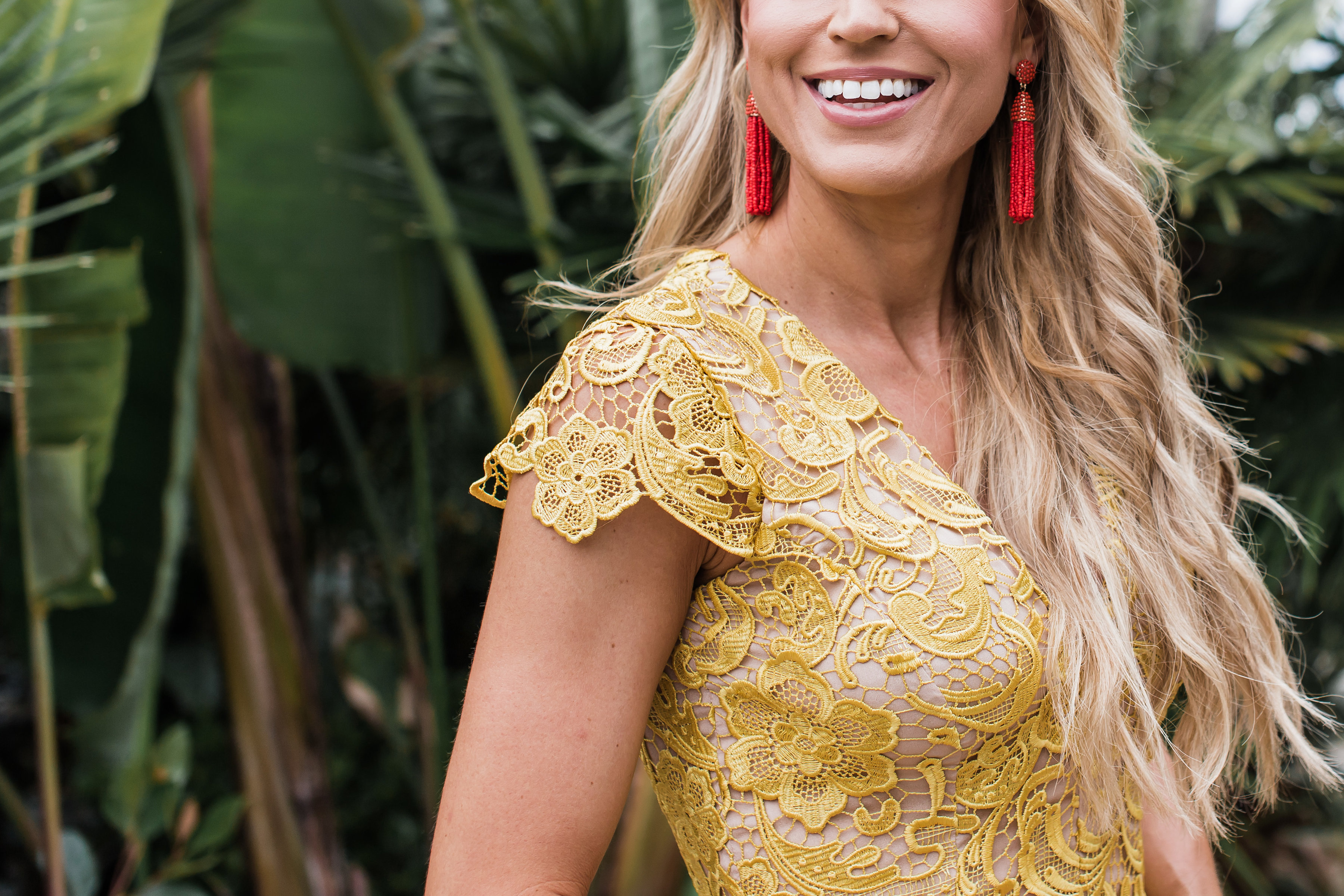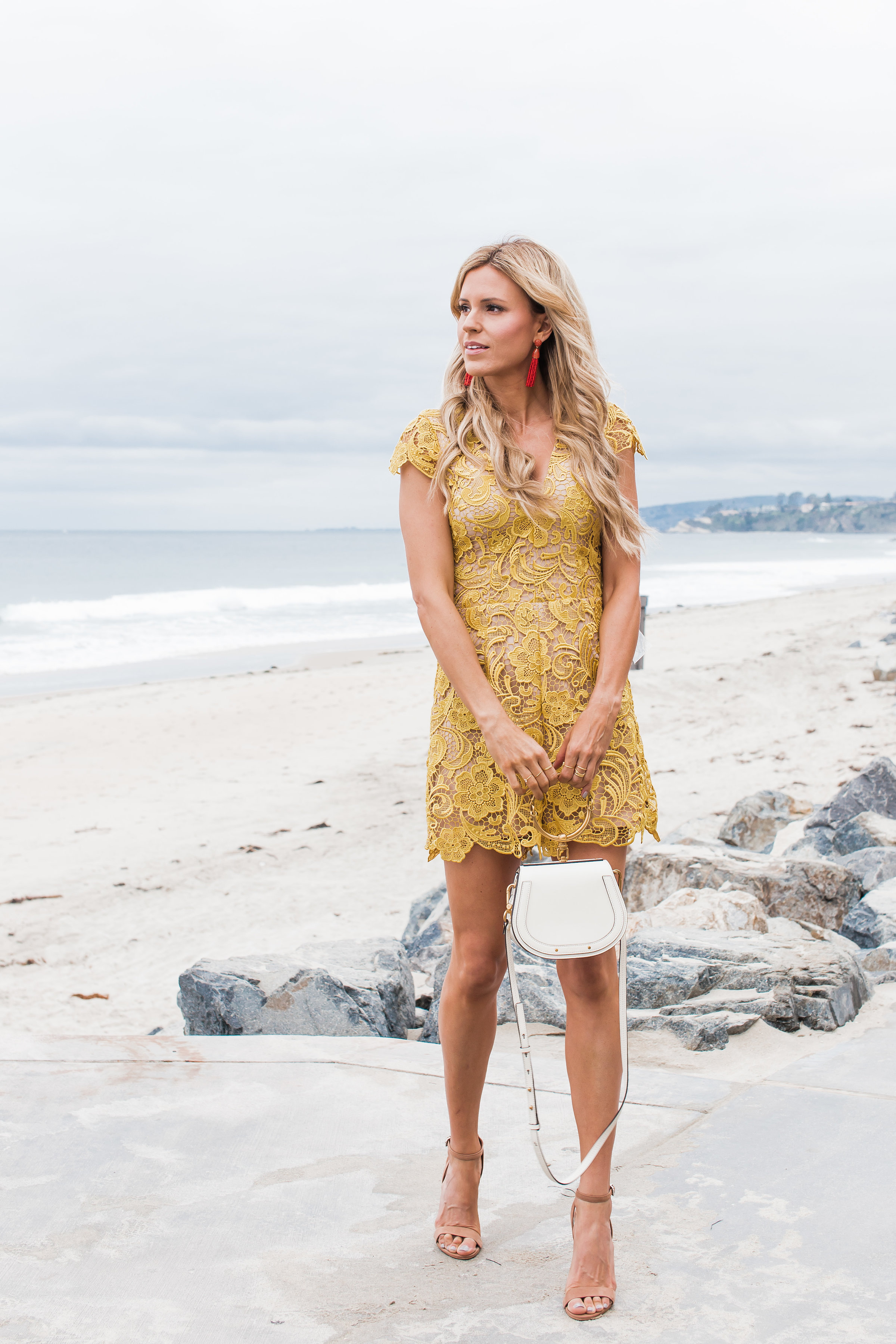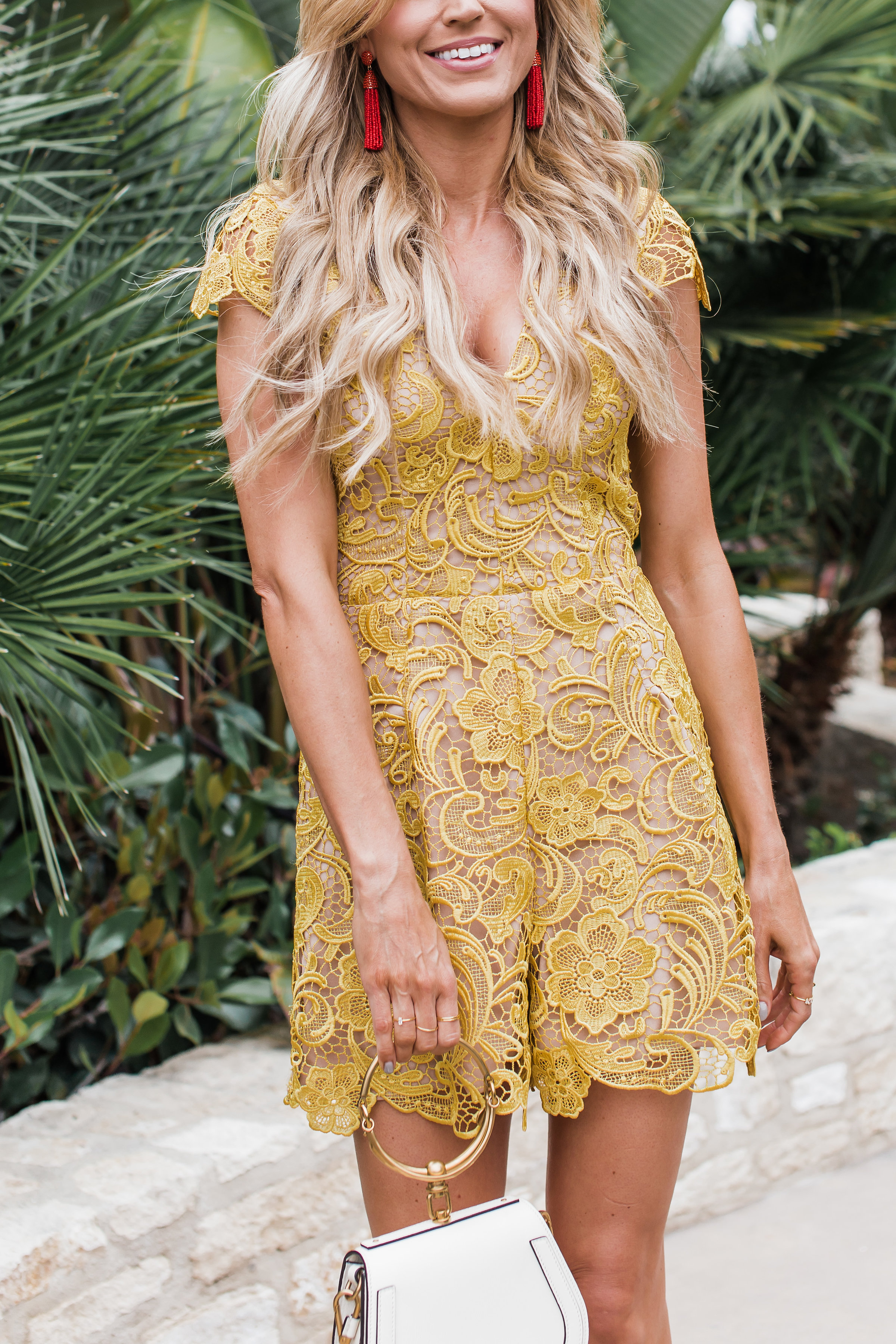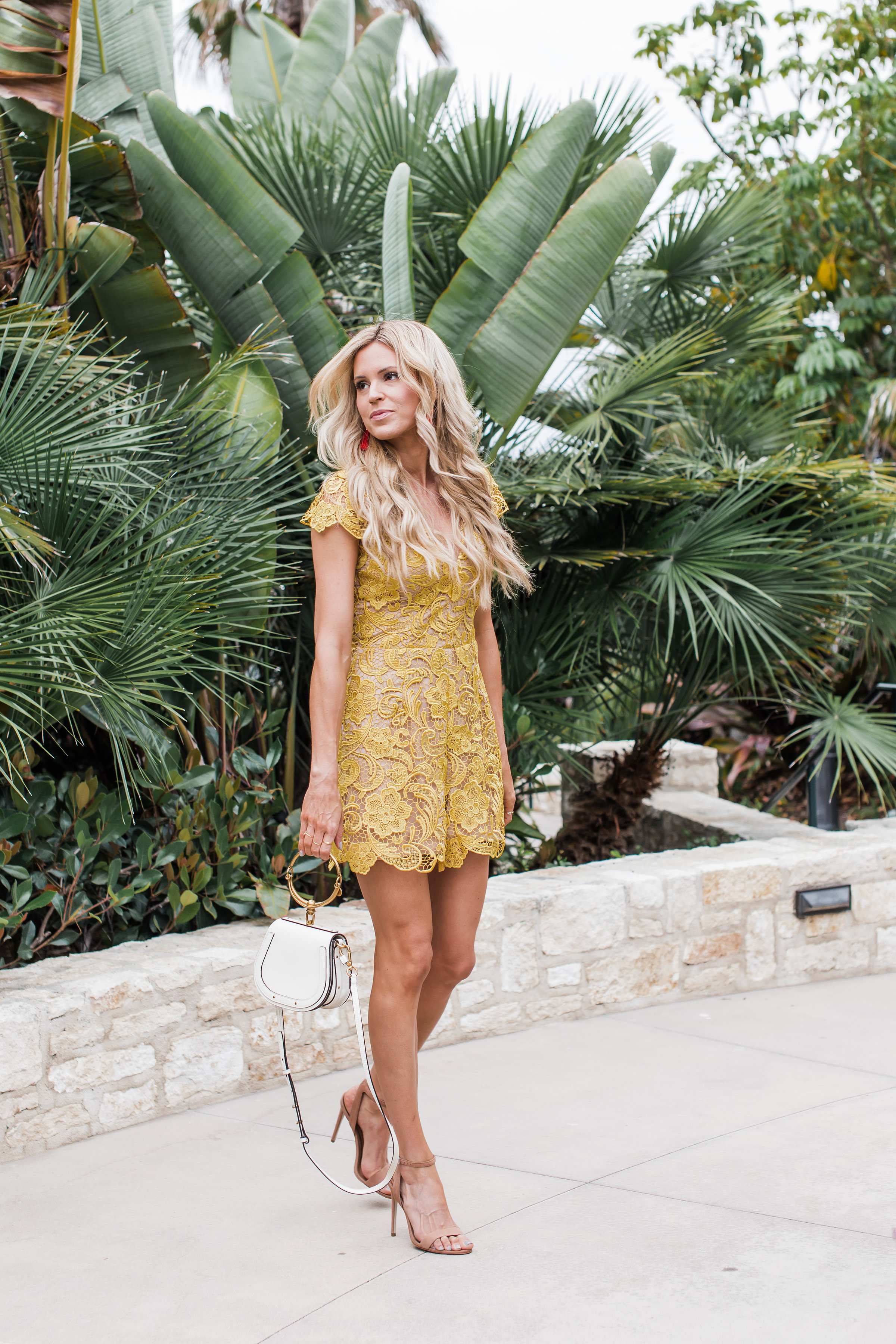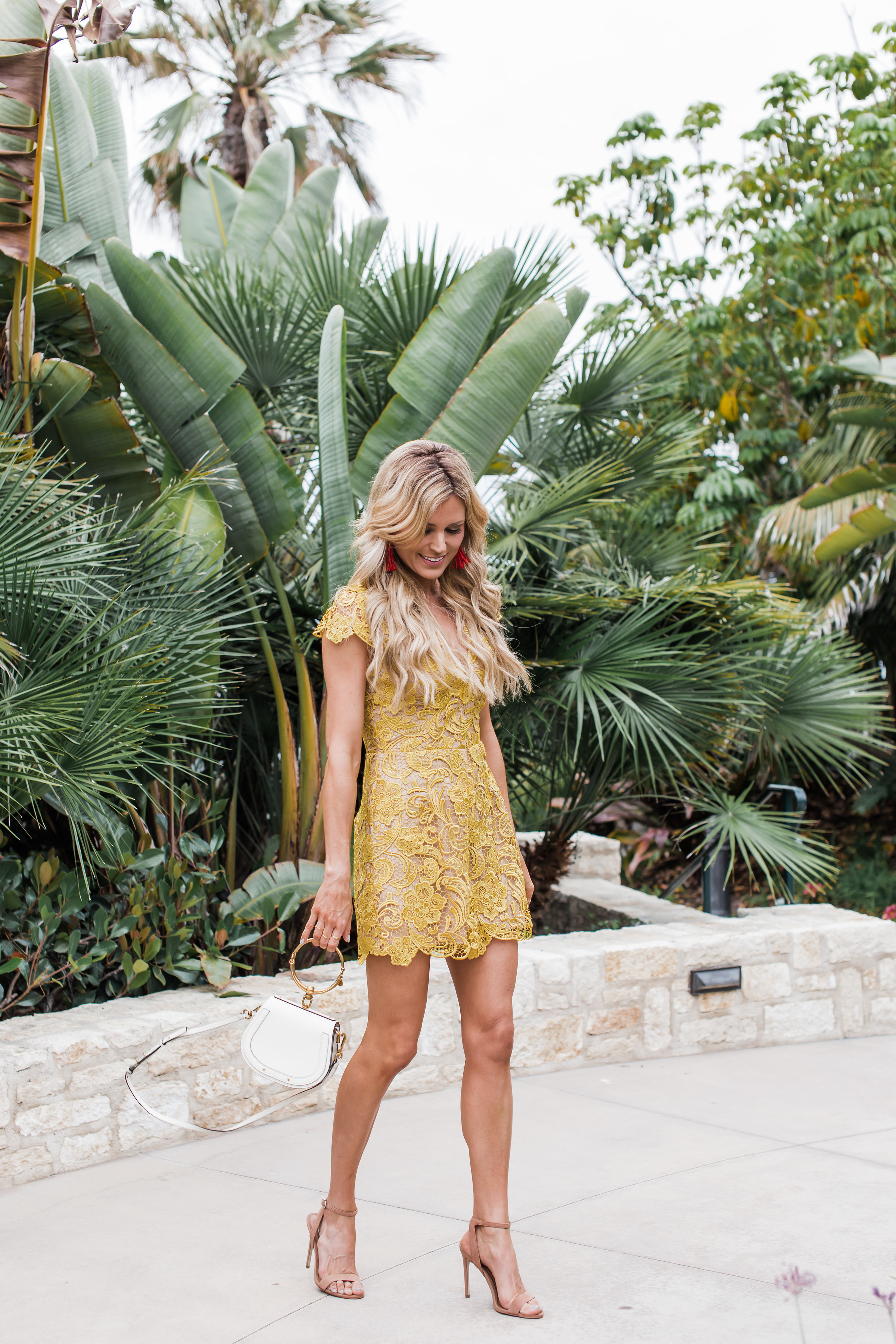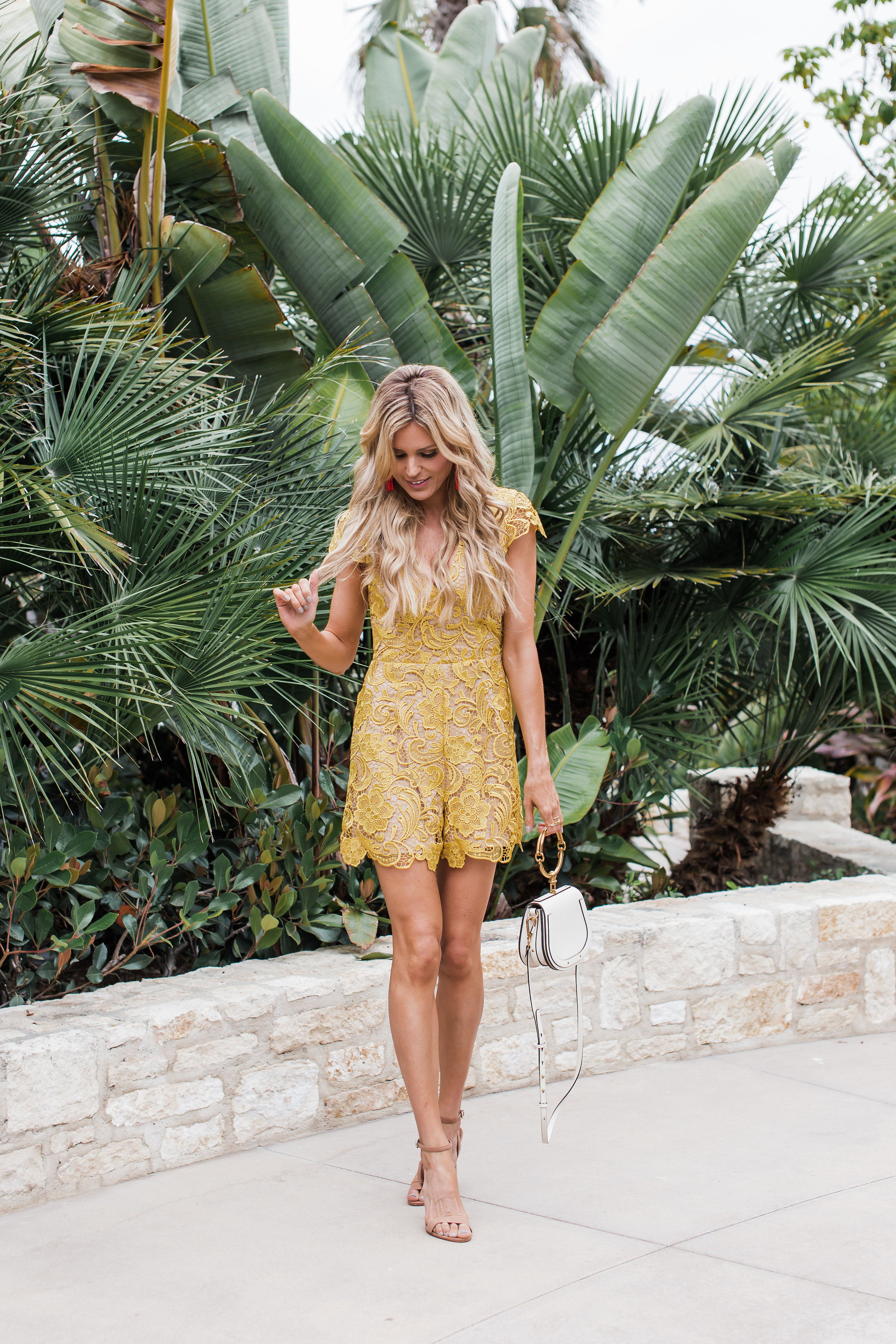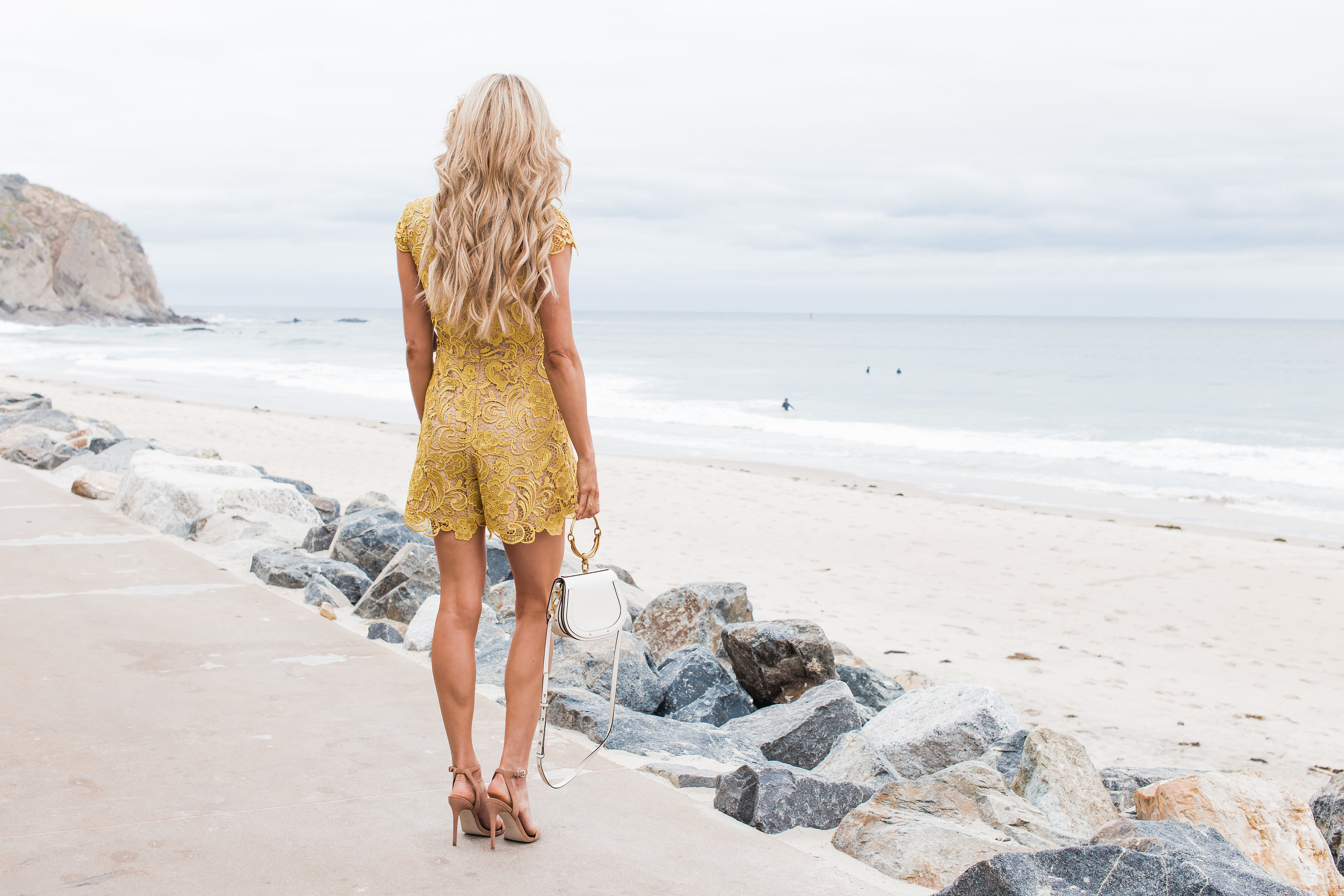 Romper: Dress the Population Juliette Plunge Romper | Bag: Chloé Nile small size (similar style for less here) | Sandals: Steve Madden Landen Ankle Strap | Earrings: Baublebar Piñata Tassel Earrings | Rings: Gorjana Stacking
Happy Friday friends! It's going to be a good one because it's Memorial weekend!! I am heading out to NYC early tomorrow morning (it's a kid-free trip!) so make sure you are following along on Instagram. That sounds so bad to get excited about being kid-free, but you know what I mean. 😉
There are a few spring/summer trends that I'm especially loving and I'm partnering with Nordstrom on the blog today to share some of my very favorites! Nordstrom is my number one go-to when it comes to shopping. There is a Nordstrom a few miles from my house, and sometimes when I only have 15-20 minutes after my work-out before I need to pick up Max from school I will sneak over there for a coffee and a quick walk through. I also do a lot of my Nordstrom shopping online with in-store pick-up. It is so convenient when I have Max because I can literally be in and out in 5 minutes. We don't mess around haha!
I am especially loving today's post! One of my favorite color combinations of the moment is yellow with a pop of red. I saw it in an ad somewhere and knew I had to try it our for myself. I'm wearing some of my favorite warm-weather trends in this outfit.
Anything Yellow
Statement Earrings
Feminine Detailing (lace)
Rompers
White Handbags (bonus points for the Chloé Nile)
This romper is so gorgeous… it is sure to be a show-stopper! It comes in 6 other colors my second favorite being the pale blue. A romper is a fun alternative to wearing a dress for a night out. I swear anytime I wear a romper out, I get more compliments rather than if I was wearing a dress. A note on sizing- I feel like the romper runs true to size. I am wearing a medium, and a small would have been better. I usually size up in rompers because I am 5'9″ with a chest. There's nothing like wearing a romper and having a wedgie all day. But anyway, if you plan on ordering I say order your normal size. I also spotted this yellow romper which is more causal for daytime and under $50!
I'm also in love with these red tassel earrings. I shot several outfits that day and didn't end up taking them off because somehow they worked with everything. Even outfits I would never have even thought. And I just recently purchased these nude sandals which are under $100 and a great summer basic. They are surprisingly comfortable and the shade is just perfect. Order your normal size as they run true to size.
Ending this post with a word about the Chloe Nile. It is THE BAG of the season. It is extremely hard to get your hands on one, which is how I know it is so hot. And it might be why people are going crazy for it. That whole wanting what you can't have! I see one pop up on the Nordstrom website every now and then so if you want one I would check on a daily basis because that's what I did. I went for the small size- it comes in a small and medium. Keep in mind that the small size doesn't fit the larger iPhone, but the bigger size is better for daytime. I love how versatile the bag is in that you can wear as a cross-body or use the gold bracelet to wear on your wrist.
My husband and I got in a conversation last night starting with- who can afford these bags? Maybe you are thinking the same thing? For me, I LOVE a handbag over even jewelry and I treat these handbags like gold. They hold their value and are a good investment for me. When I was in my 20's, I would only dream about such a bag, but now that I'm in my 30's it's a little more within reach. So if you are a twenty-something keep in mind I would much rather be young + hot than have a designer bag. Ha!
Thank you so much for stopping by! Have a terrific Memorial weekend!! xx
In collaboration with Nordstrom. All thoughts and opinions are my own.
Photos by Gabi Wells.