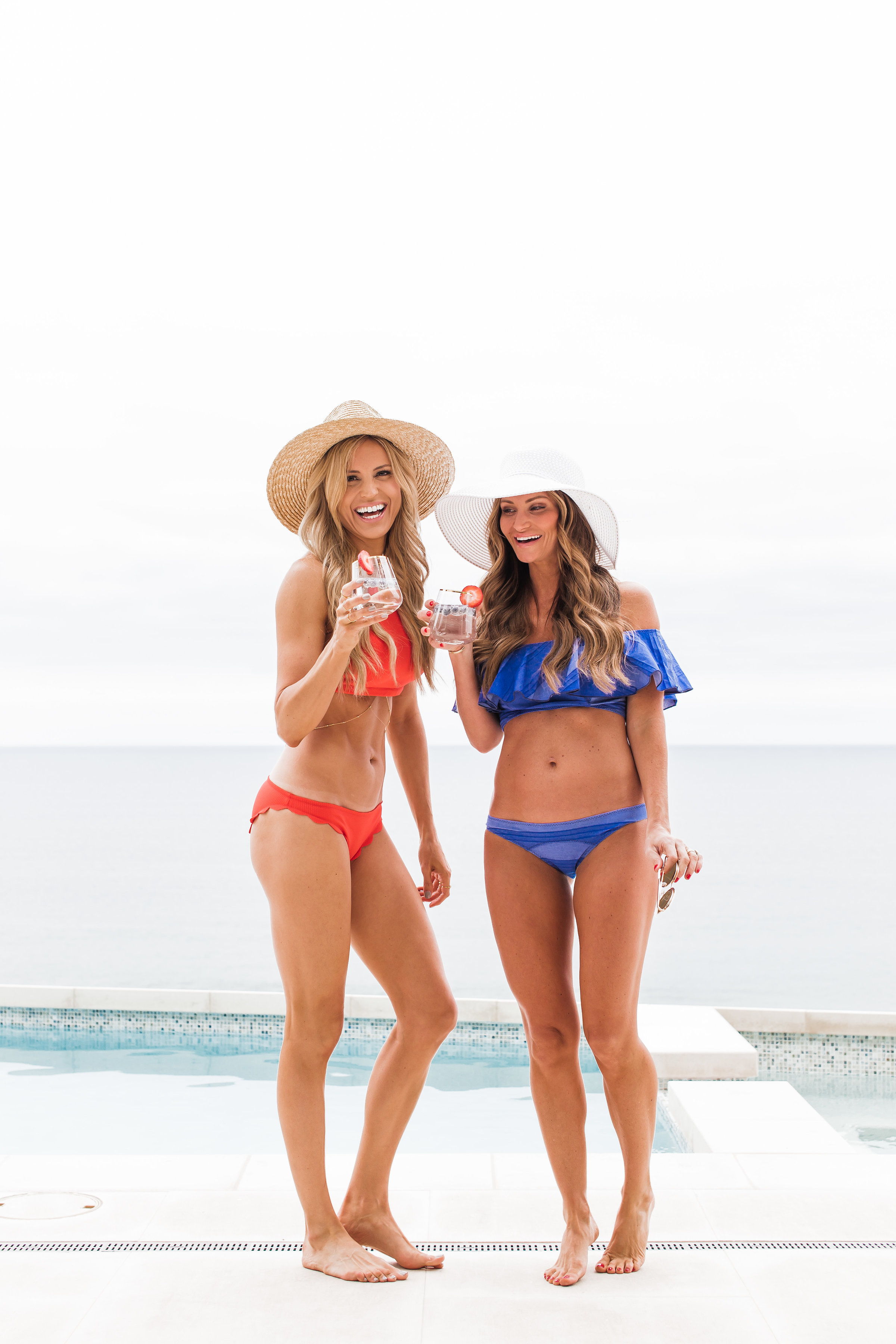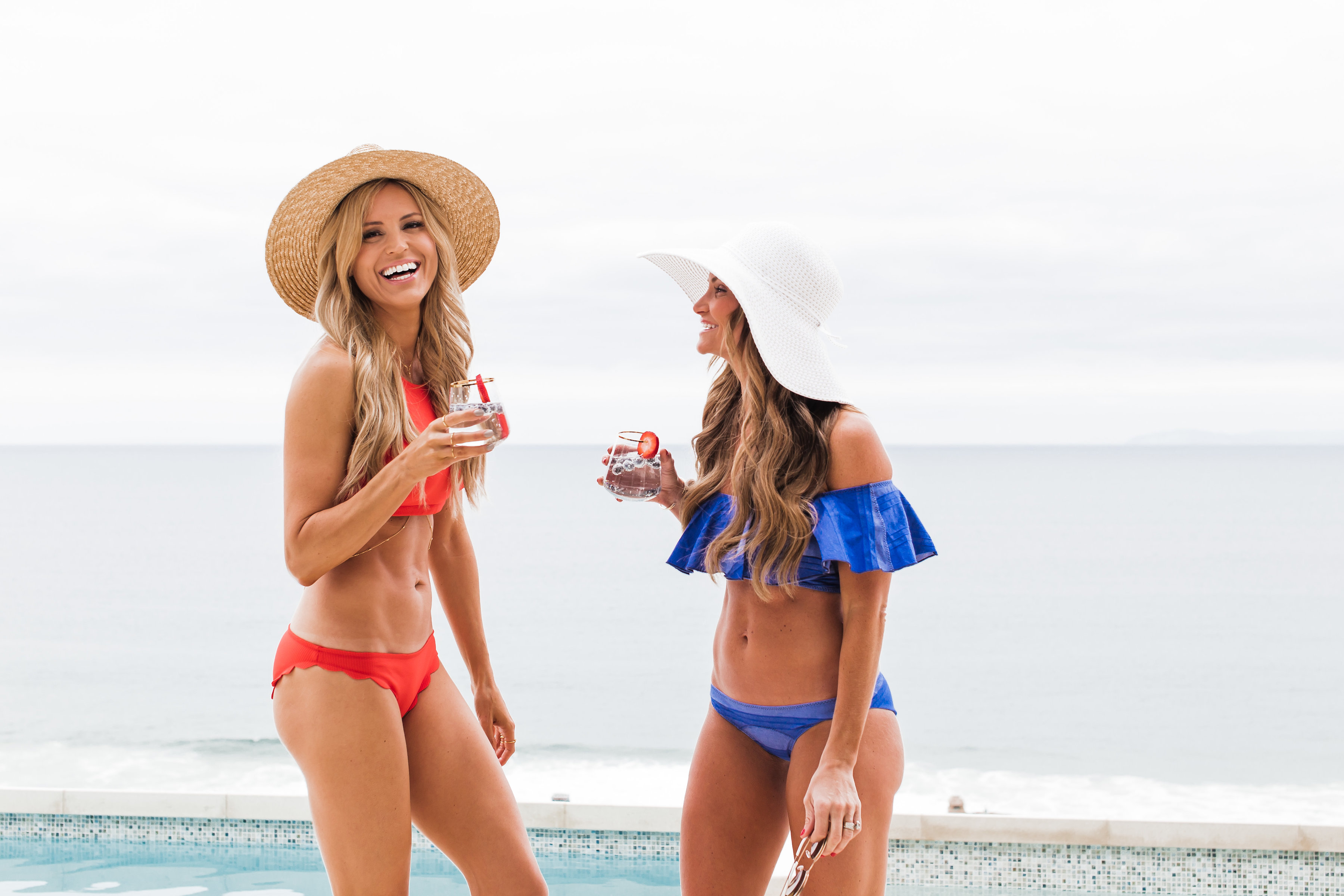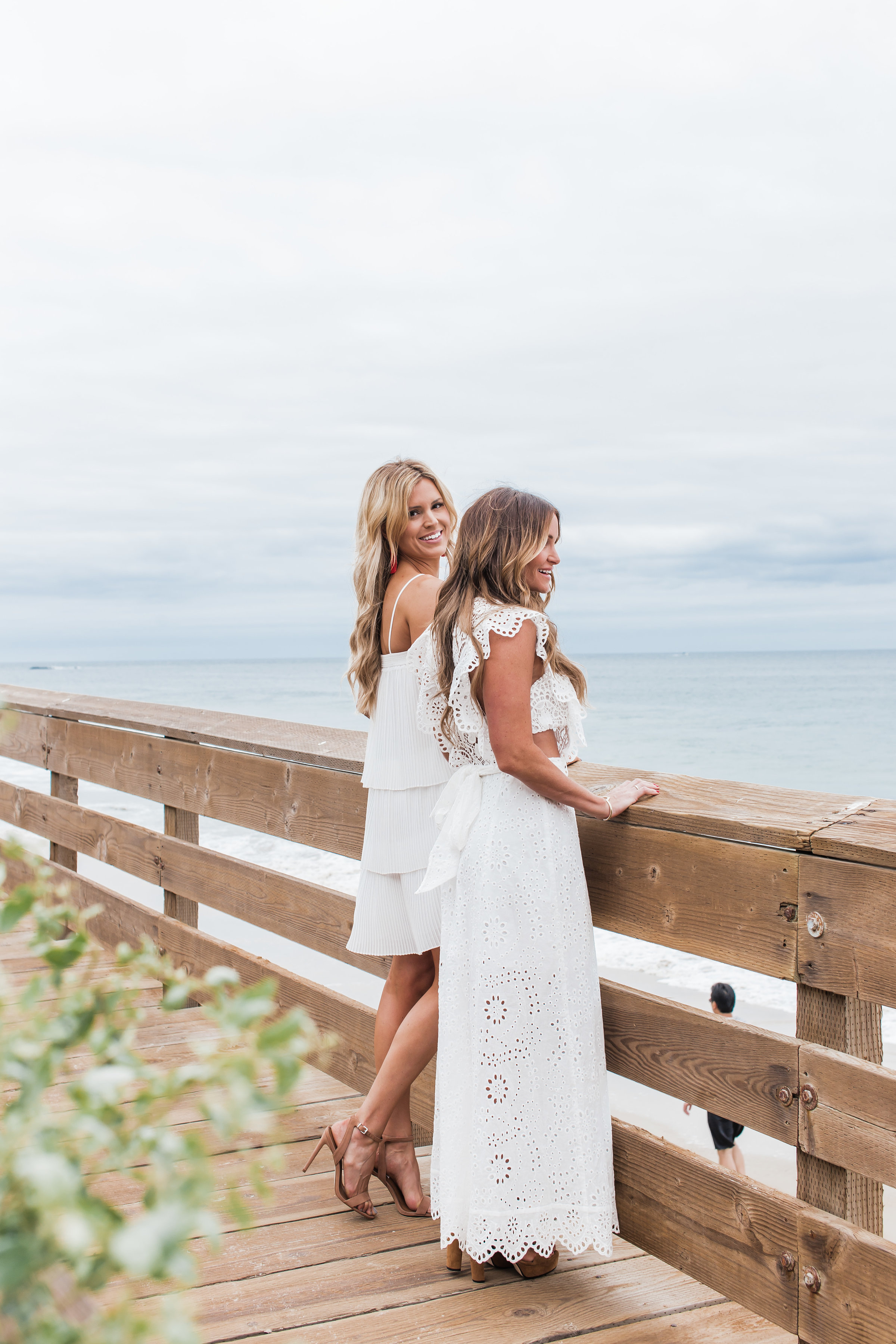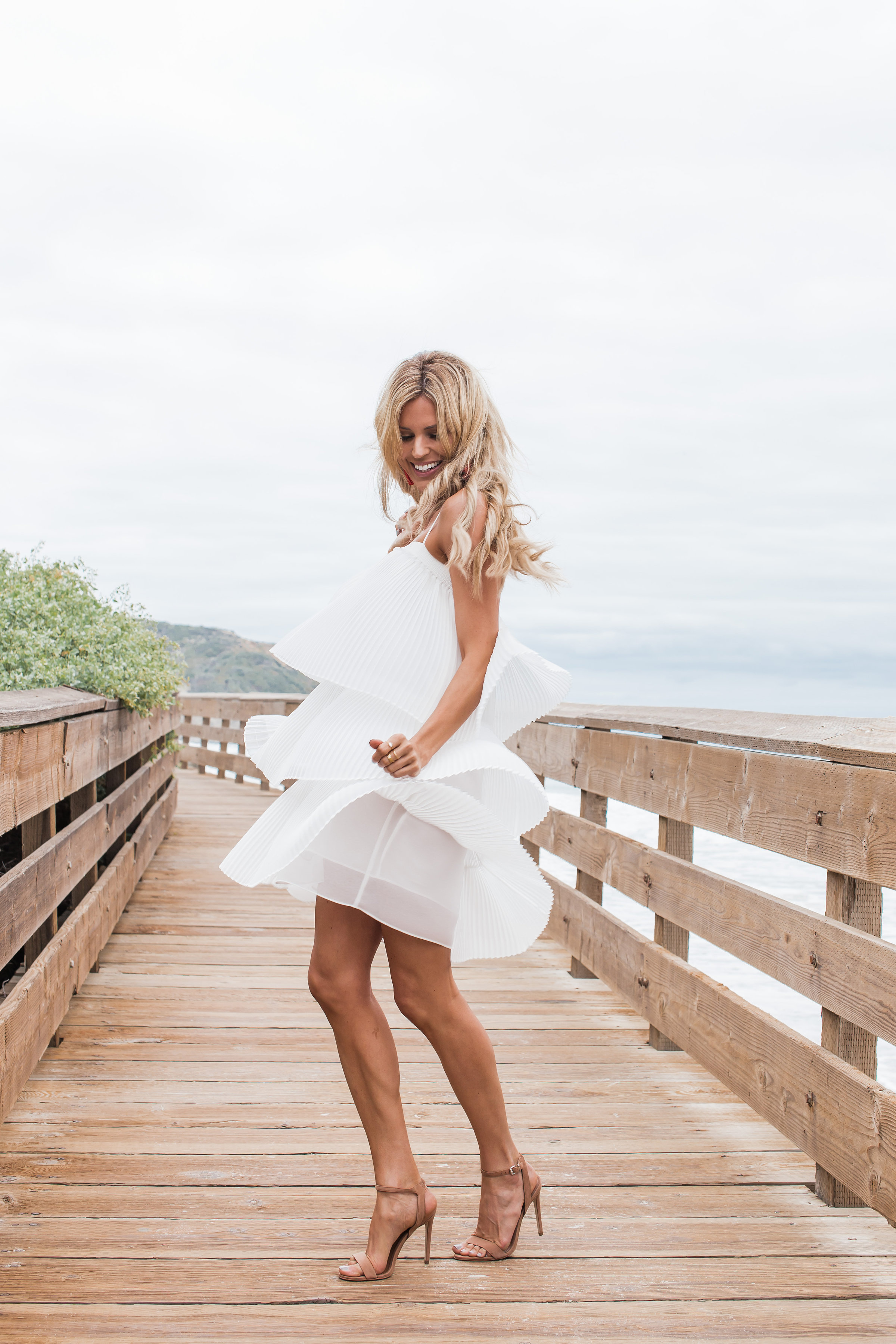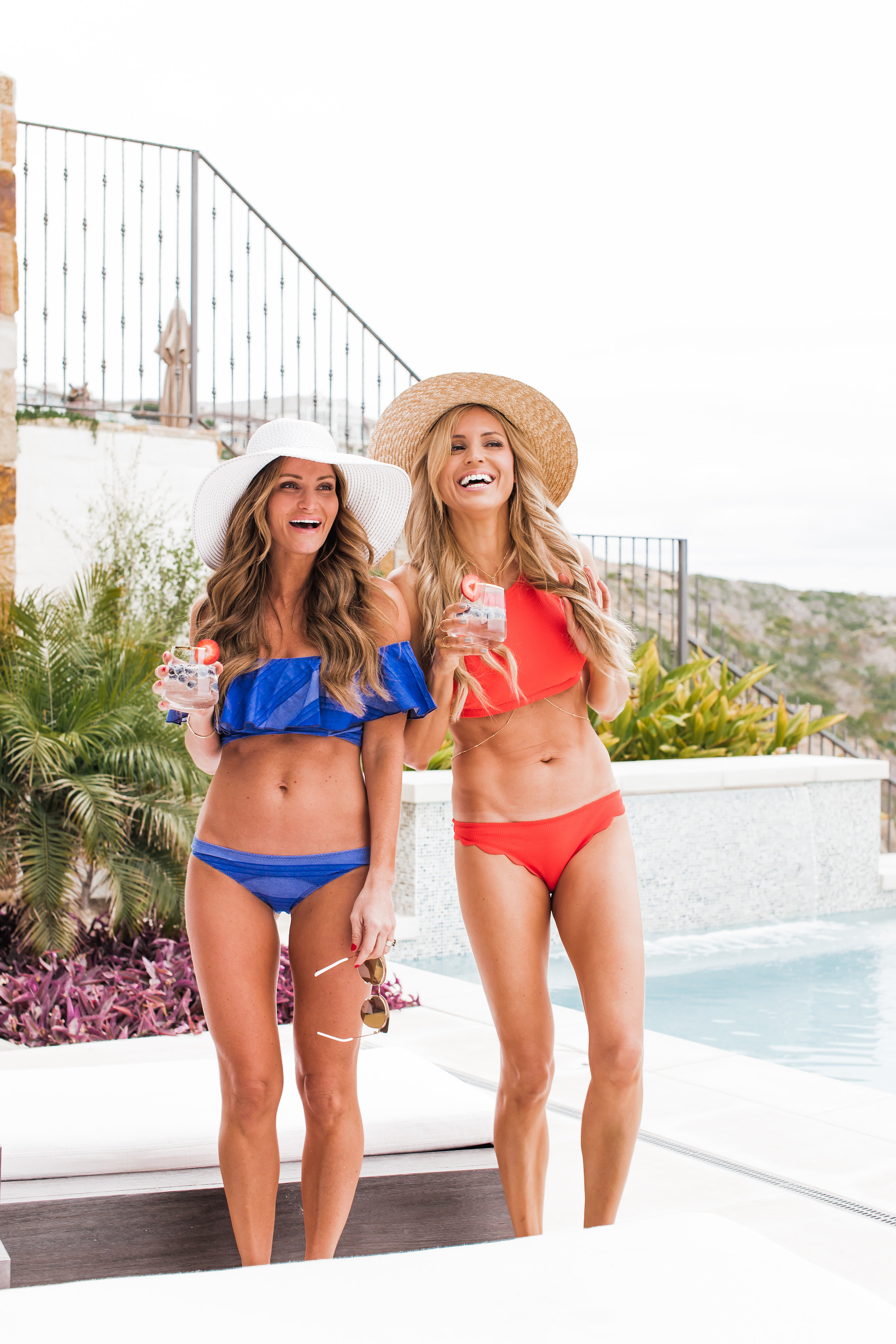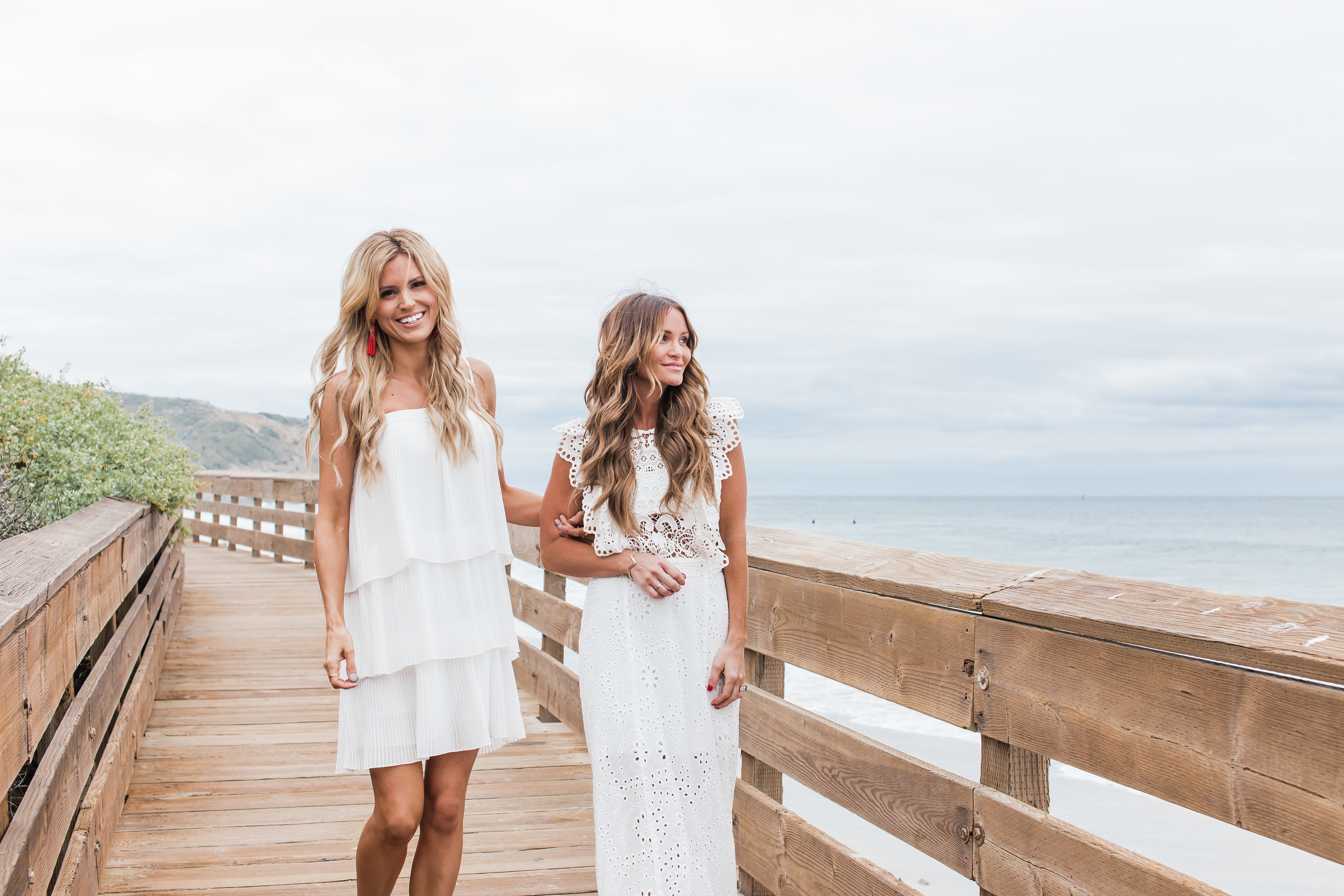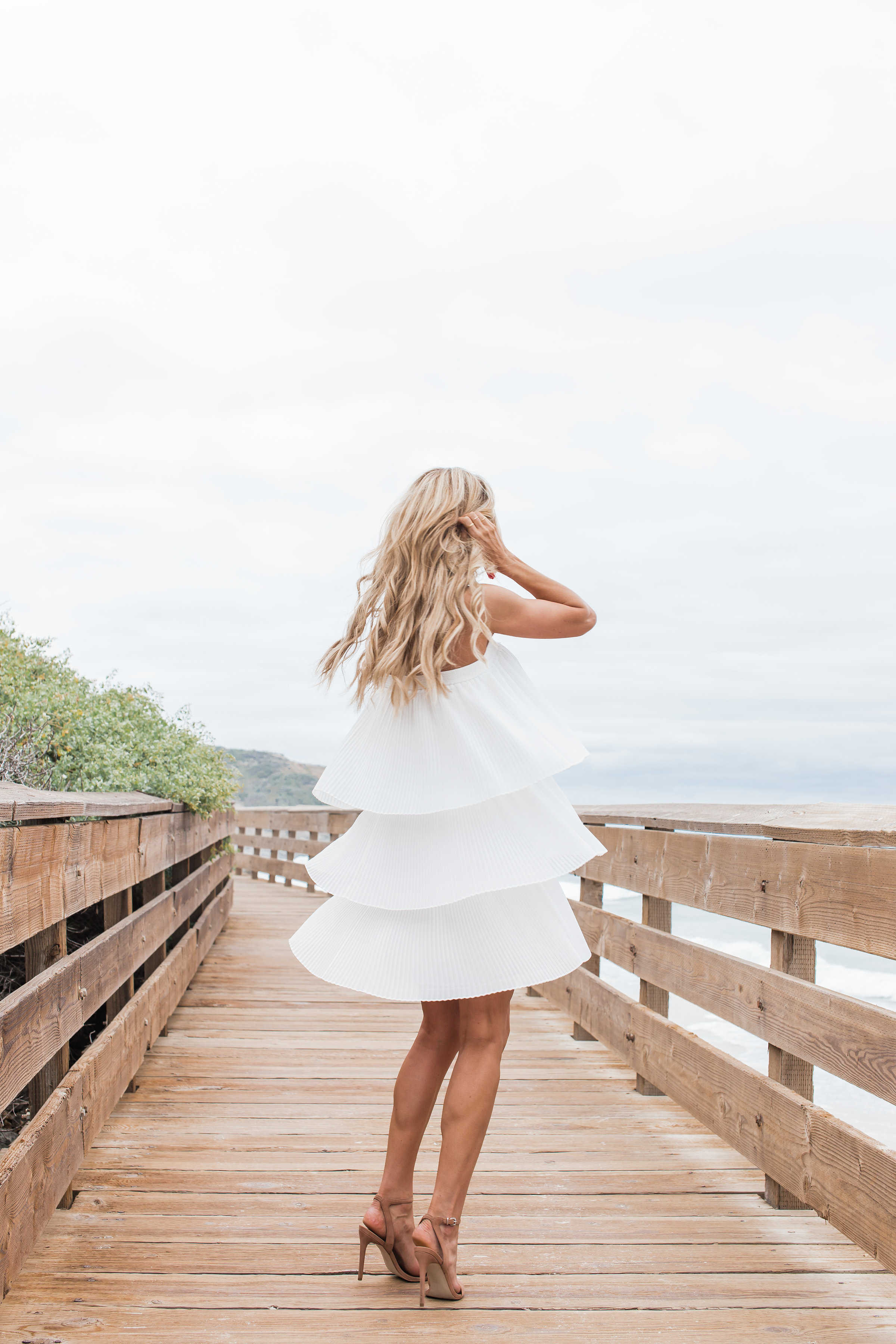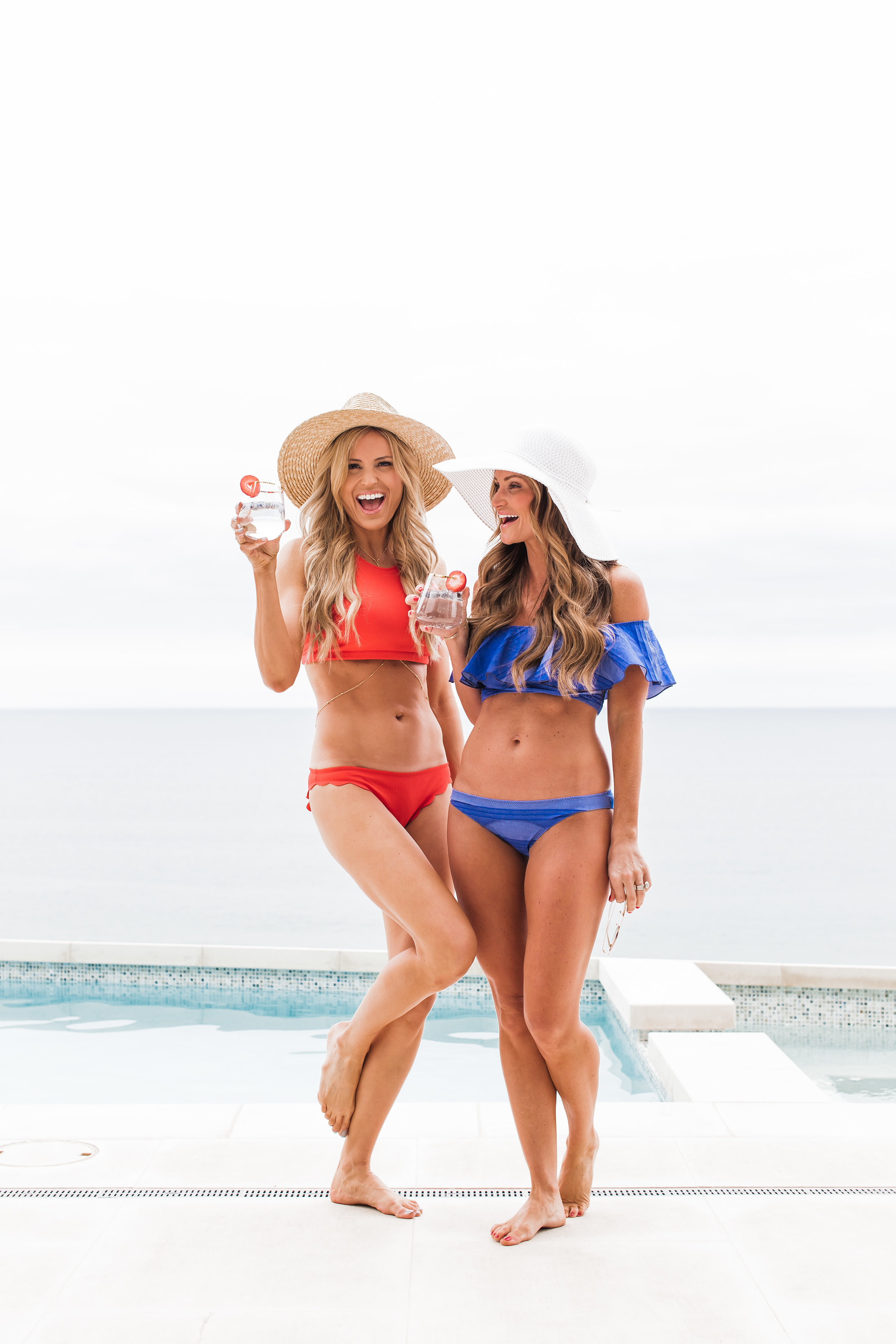 My 1st Look: Bikini: Marysia Antibes | Hat: Brixton Joanna | Body Chain: Chan Luu 
My 2nd Look: Dress: Chelsea28 Tiered Chiffon Dress | Heels: Steve Madden Landen | Earrings: Baublebar Piñata Tassel
Danielle's Looks: Bikini: Lisa Marie Fernandez | Dress: Nightcap Eyelet Apron Dress (jumpsuit version here)
Hi loves!!! Happy Memorial Day! Thank you so much for stopping by my blog today. I am actually still in NYC and my friend Danielle from DKW Styling and I shot these photos at her gorgeous house the other day. When I first started blogging, Danielle and I collaborated a few times (you can check out one of my favorite posts we did together here).  Today we are sharing some outfit inspiration for Memorial Day!
One of my favorite things to wear for Memorial is something white and then just accessorize with a punch of red or blue. I just picked up this dress from Nordstrom (under $100!!), and I love the fun movement of the tiers. I paired the white dress with red tassel earrings, which is a cute outfit for a classier Memorial affair. If you are keeping it casual this Memorial day, then swimwear is key! I think every girl needs at least one red bathing suit in her closet! I wore mine with a gold body chain (I wish you could see it better in the photos!). I've never worn one before, and I am seriously obsessed and plan on wearing it all summer long!
Okay, we are off to do very touristy things! Hope everyone has an amazing Memorial Day11! xo
Photos by Gabi Wells.