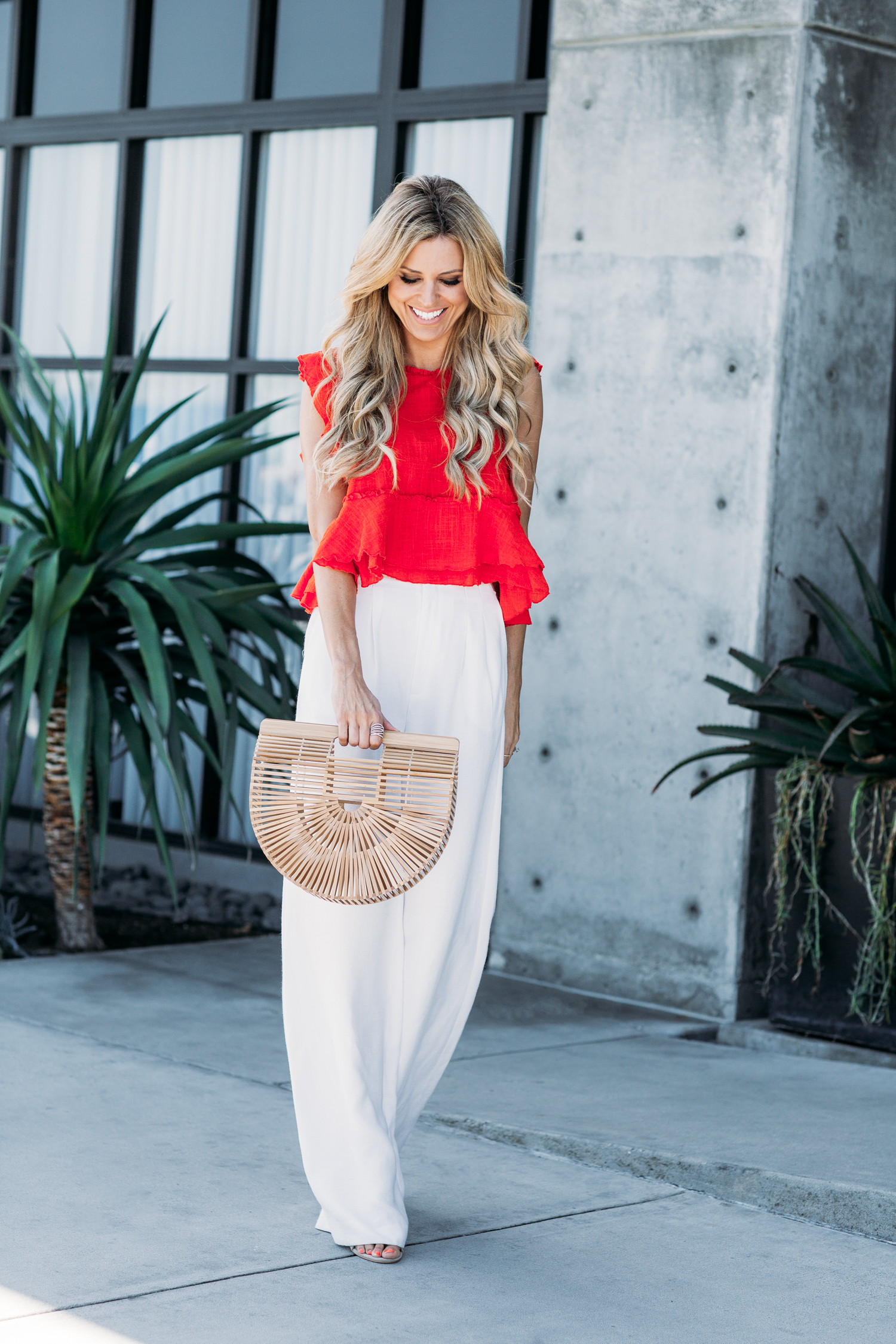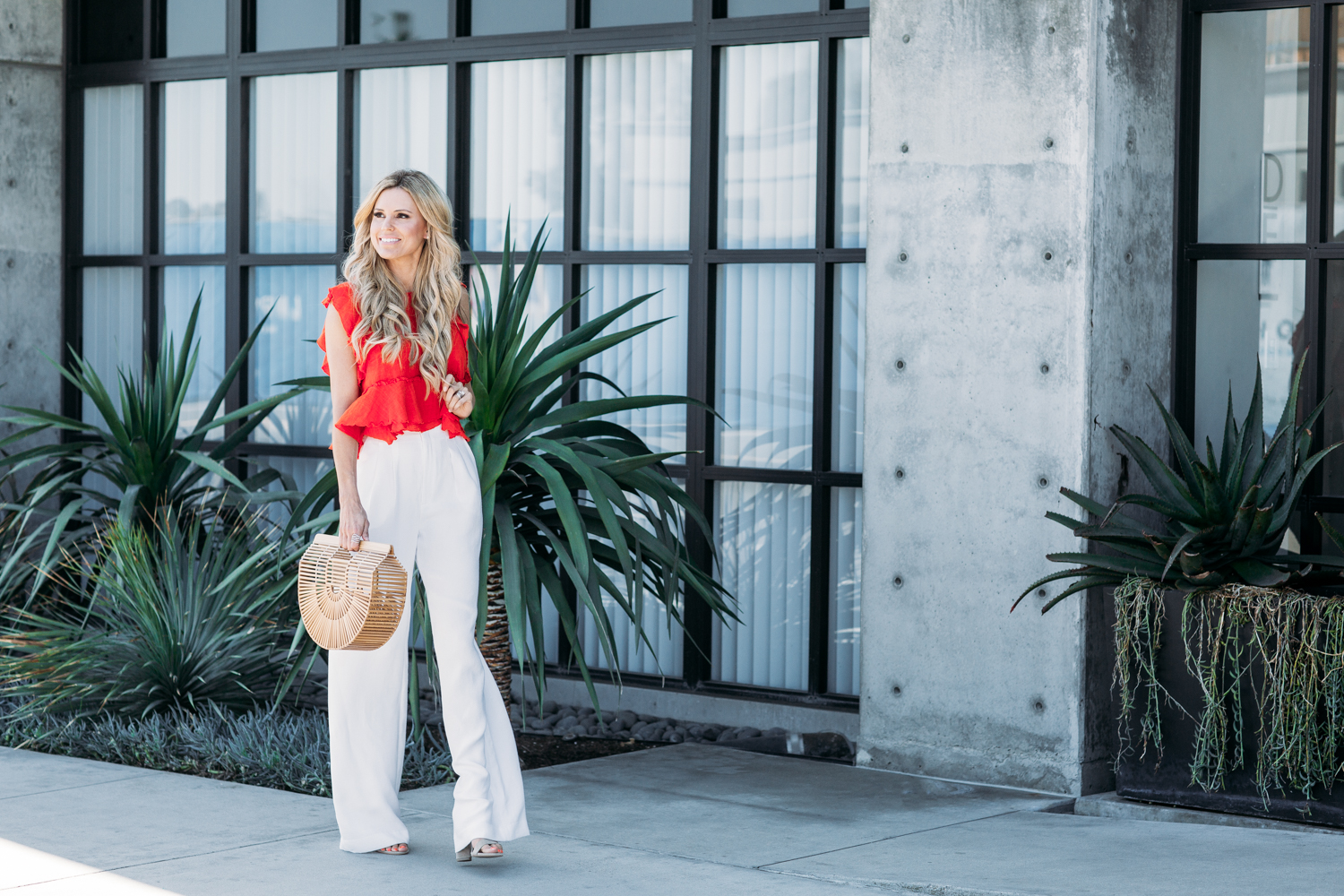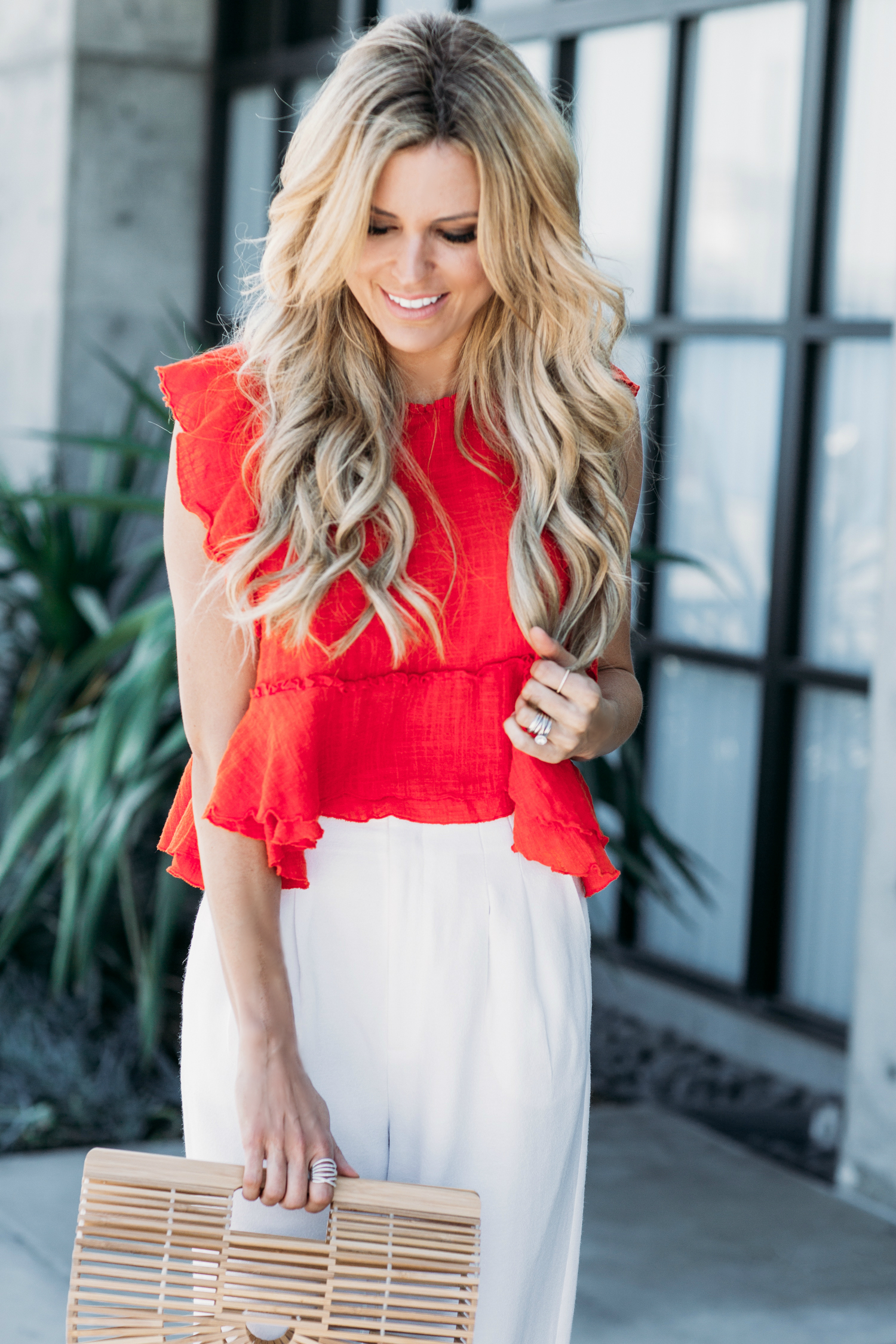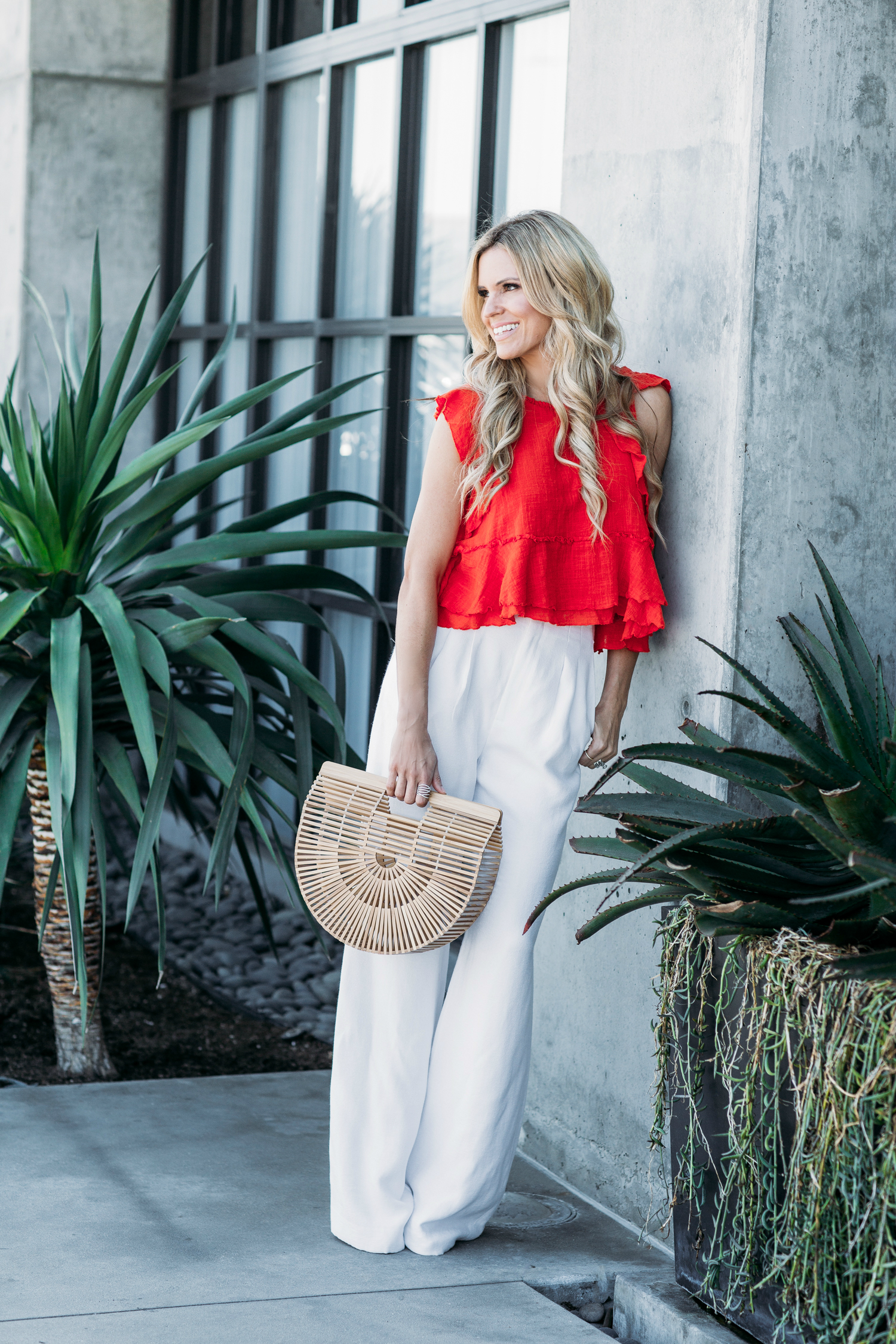 Top: Maeve Cascade Tiered Shell | Pants: Chelsea28 sold out (similar styles here and here) | Bag: Cult Gaia Ark Bag Large | Heels: Kendall + Kylie Giselle Strappy Sandal | Jewelry: Berricle c/o
Hi guys! I am so sorry I haven't posted much lately. I have been traveling all week, and it's been a crazy one. If I am being honest though, I kind of like it that way. I love being on the go and busy. If I have too much time on my hands, I spend way too much of it in my head and thinking. Libra brain.
The rest of my week is shaping up to be busy too. Later today I am heading to Beverly Hills for a micro-needling or laser face treatment (not sure which yet) and then heading out of town to my mom's for Mother's Day weekend. We are also planning a Yosemite trip on Saturday so lot's of fun stuff! Make sure you are following along on Instagram. 😉
Speaking of Instagram, I posted this top on insta and got such an amazing response on it I wanted to do a full blog post. It's the perfect chic mom top. The color I am wearing is red but to me looks like more on an orange-red. It also comes in two other colors. The funny thing is I am so obsessed with this top, and my best friend's birthday was coming up and knew it would be perfect for her. I was going back and forth on whether to get this top for her as a gift, and when I showed up to her birthday party she was wearing the exact same top. haha! How weird would that have been if my gift to her was a top she was wearing?! In case you were wondering, I ended up getting her this top instead which is so freakin cute (and totally want one for myself!).
Thanks for stopping by! Heading on the road…xx
Photos by Felicia LaSala.