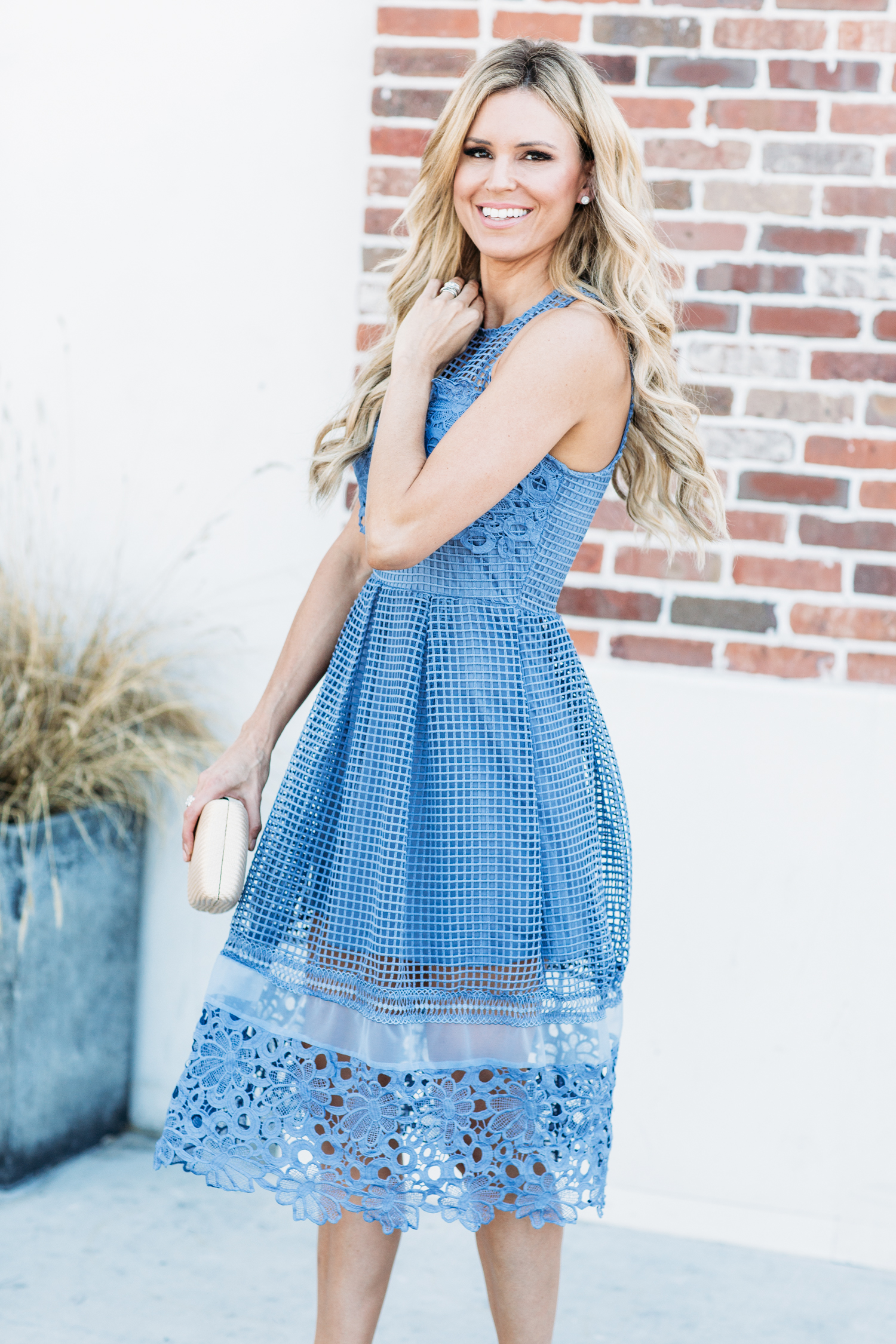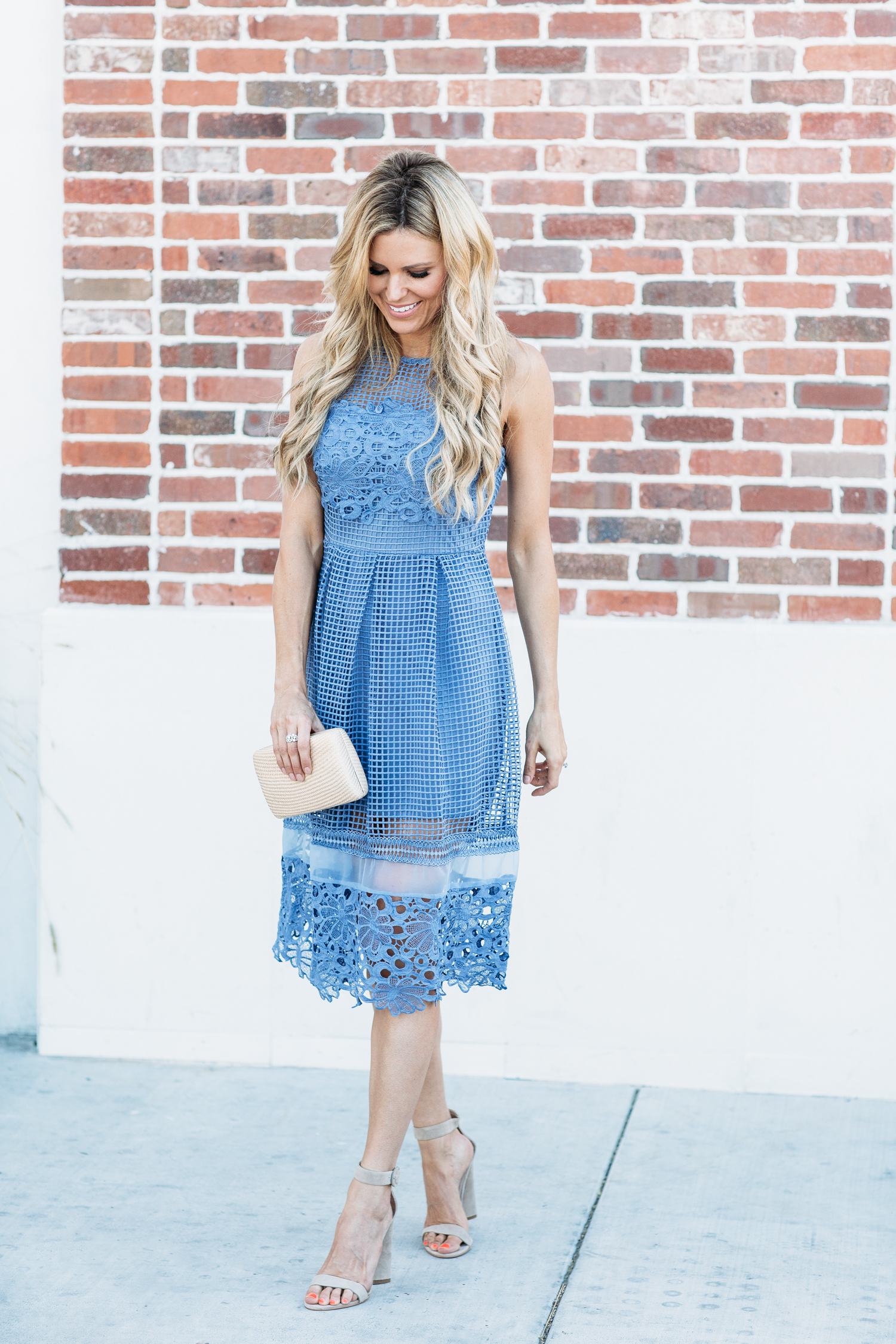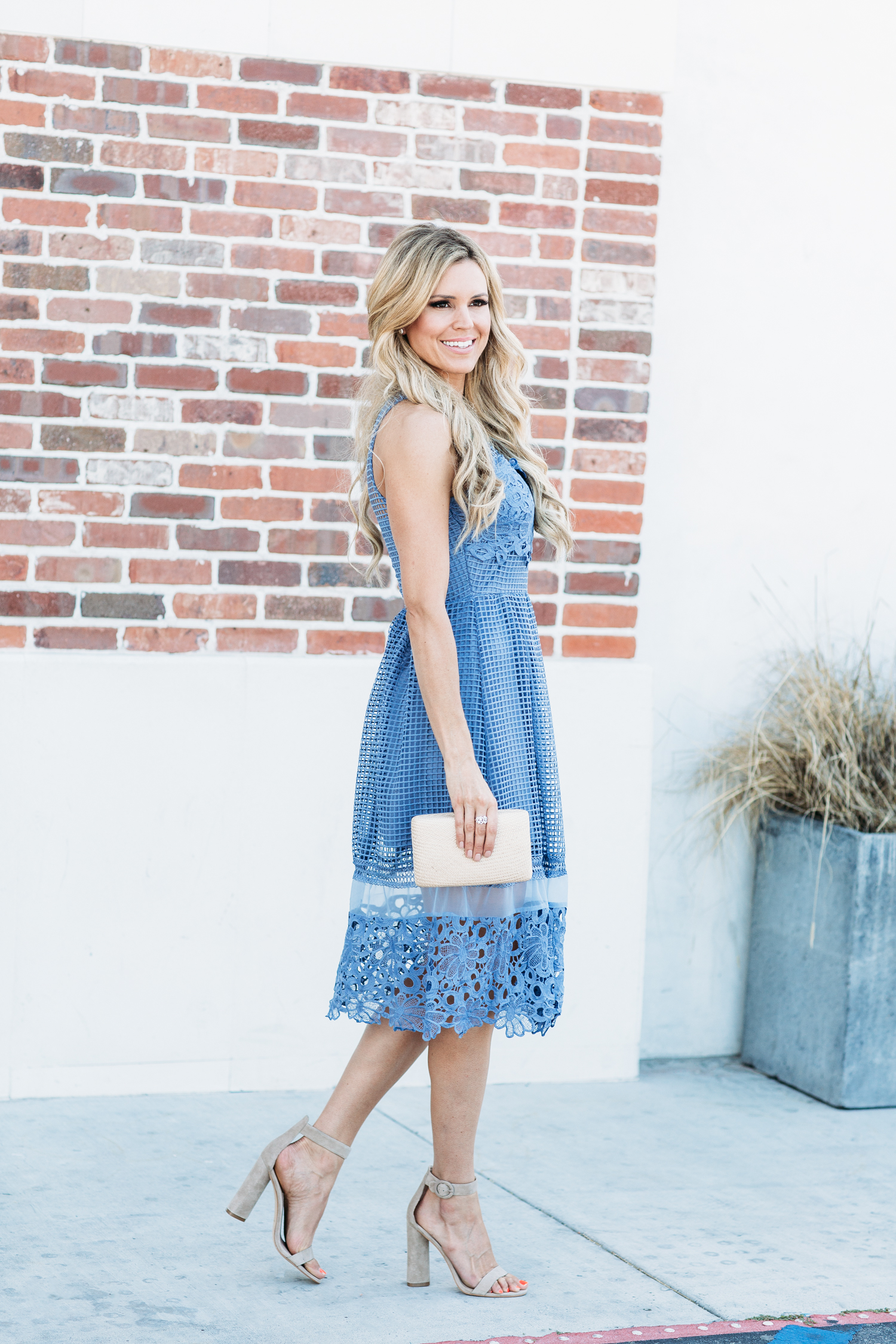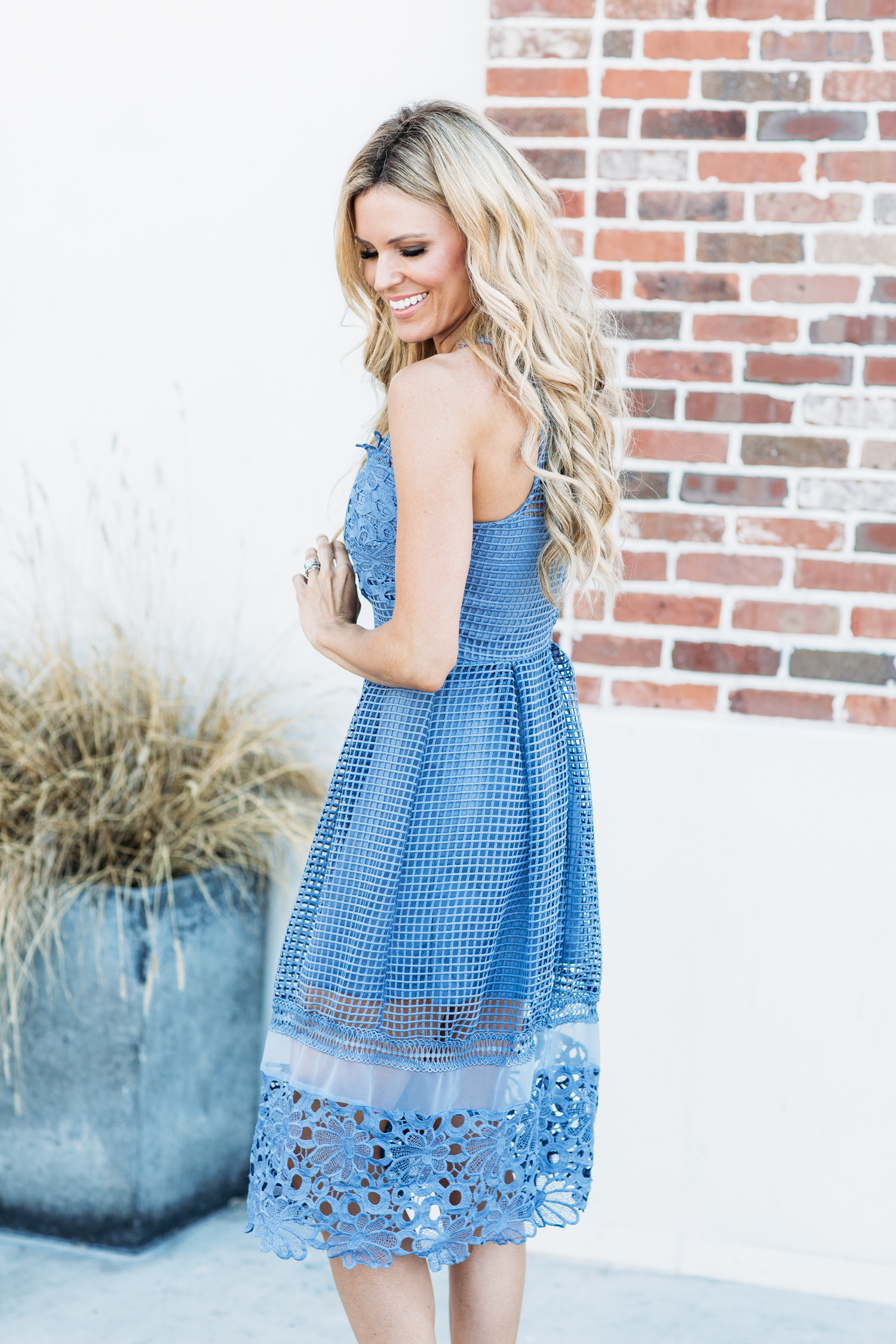 Dress: Morning Lavender Lynette Blue Lace Midi Dress c/0 | Heels: Kendall + Kylie Giselle Strappy Sandal (similar styles here + here) | Clutch: Kayu Jen Clutch (similar option here)  c/o | Earrings: Berricle Sterling Silver Halo Studs c/o | Ring: Berricle: Bubble Ring c/o
Hello long lost friends! I chatted about it on Instagram a bit, but I have been in a weird place lately. I got sucked into that show 13 Reasons Why, and once I got started I couldn't focus on any goals other than just finishing it lol. I am not sure if I liked it or what, but it definitely affected me. I watched the finale a few days ago, and it keeps running through my head like a car accident where you want to look even though you don't want to look. Ugh.
So on a brighter note, I am sharing a few of my favorite wedding guest dresses for spring and summer. This one that I'm wearing is a no-brainer. I got such a great response on my Instagram that I decided to share it here too. I feel like it runs slightly big. I am wearing a small so if you are debating between a small and medium, I say size down. It is really feminine and pretty, and I love the texture with the lace. It is also perfectly conservative which makes it completely wedding appropriate.
As far as wedding guest dresses go, in my book there are only two rules- 1. Don't wear white (if you are debating whether the dress you are considering is too white, IT IS!) haha and 2. Keep it classy.
I've linked some of my favorite wedding guest dress options below- at a bunch of different price points. Can you tell I am still digging yellow? 😉 Which is your favorite?
Thanks for stopping by! xoxoxox, Missy
Photos by Felicia Lasala.