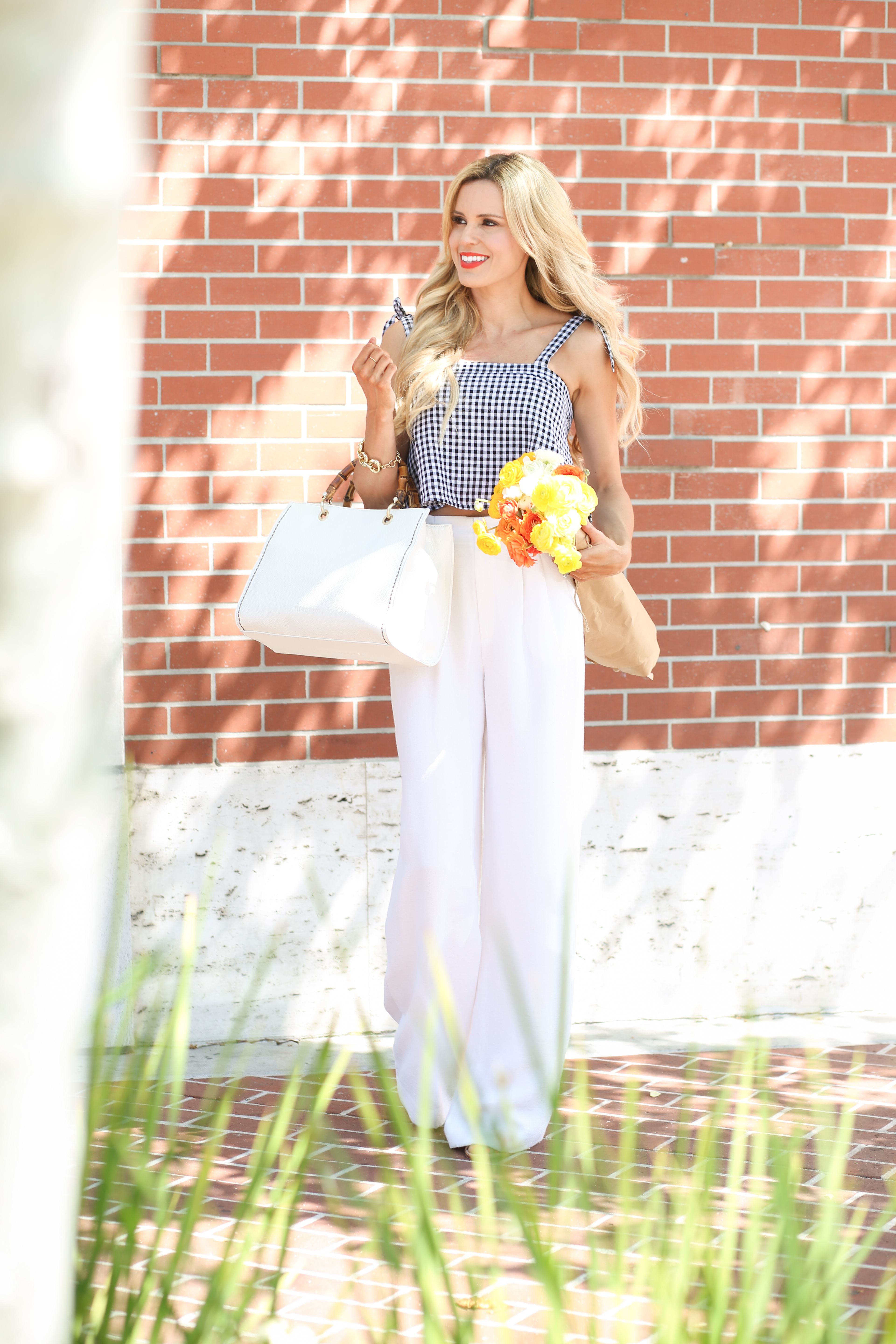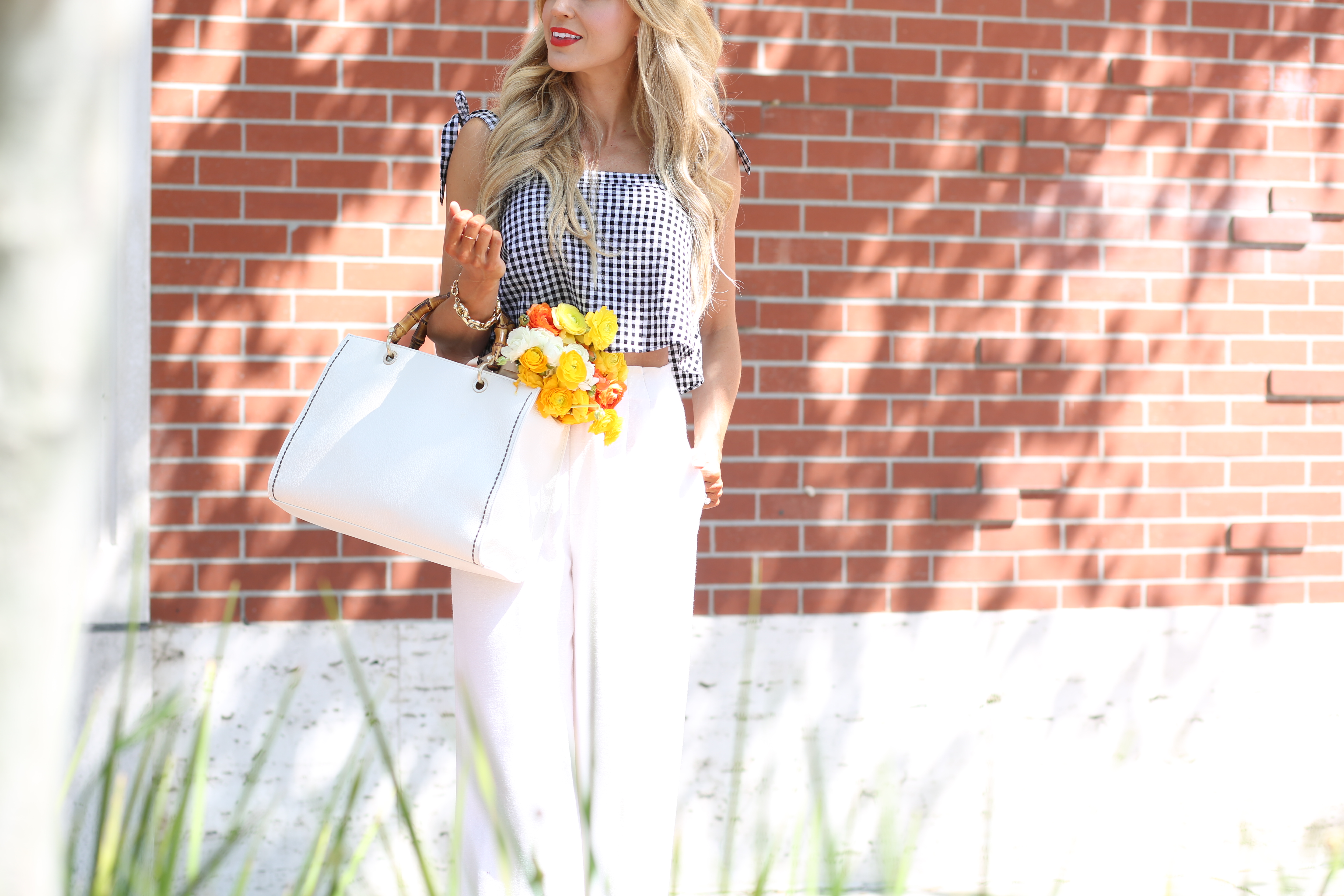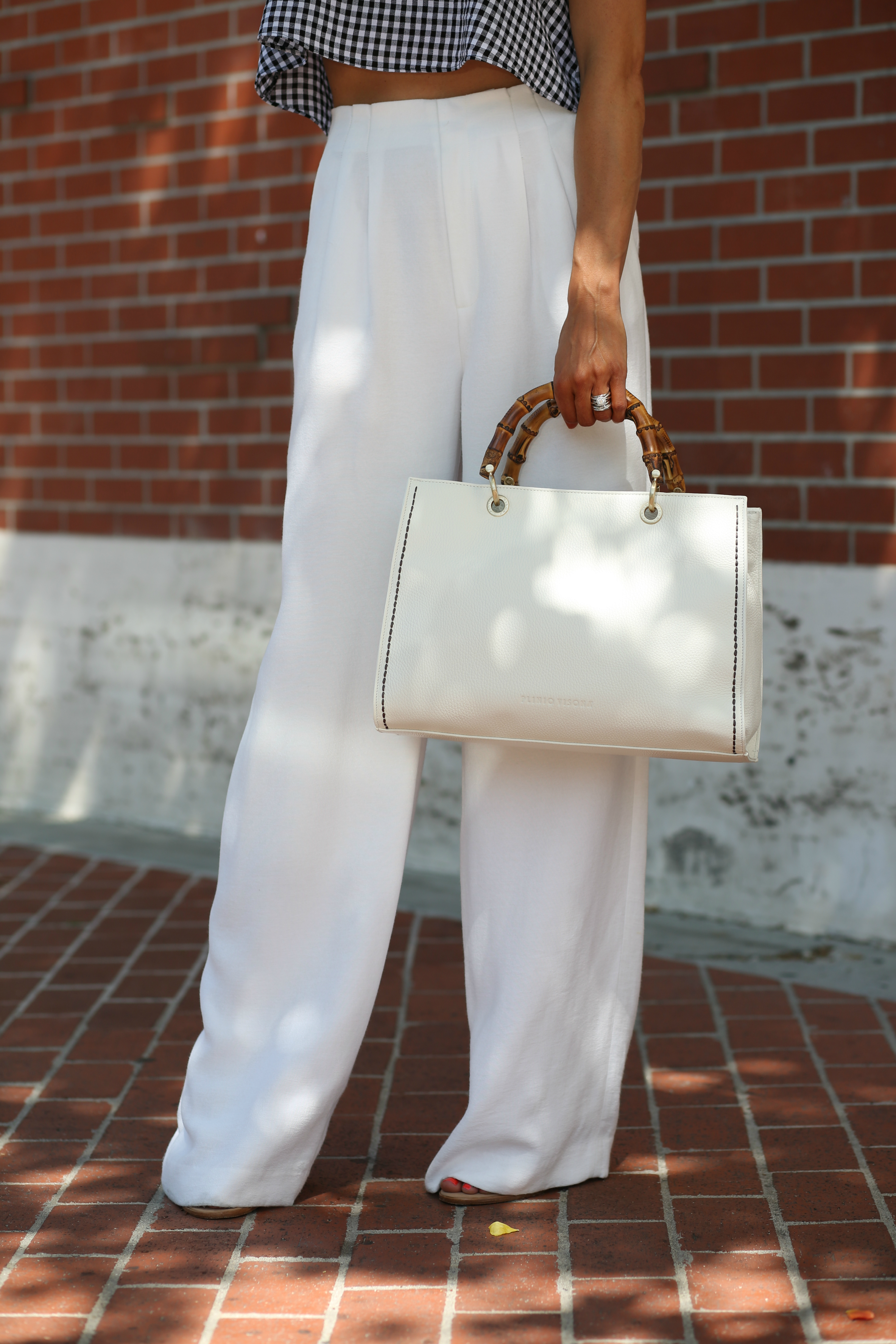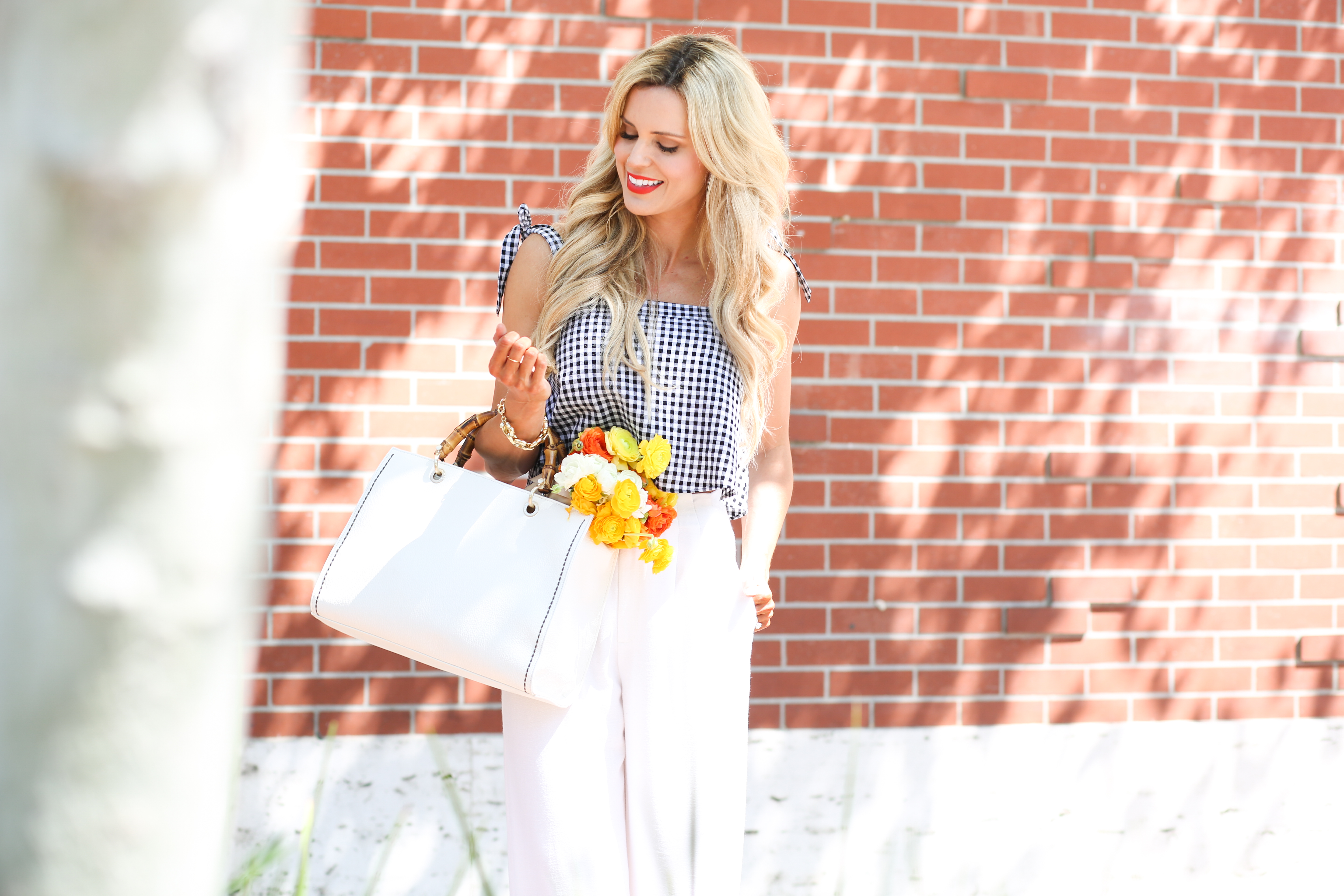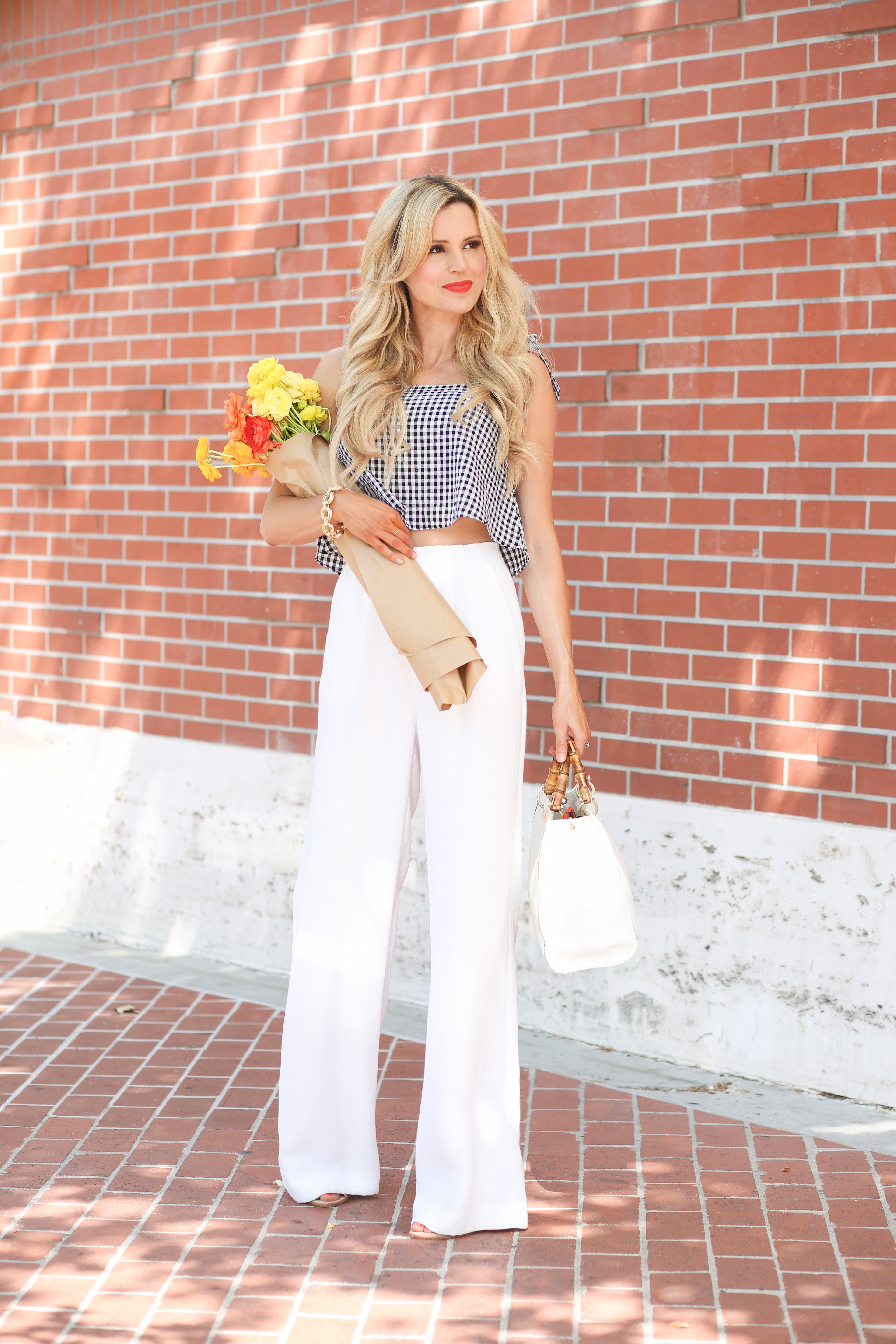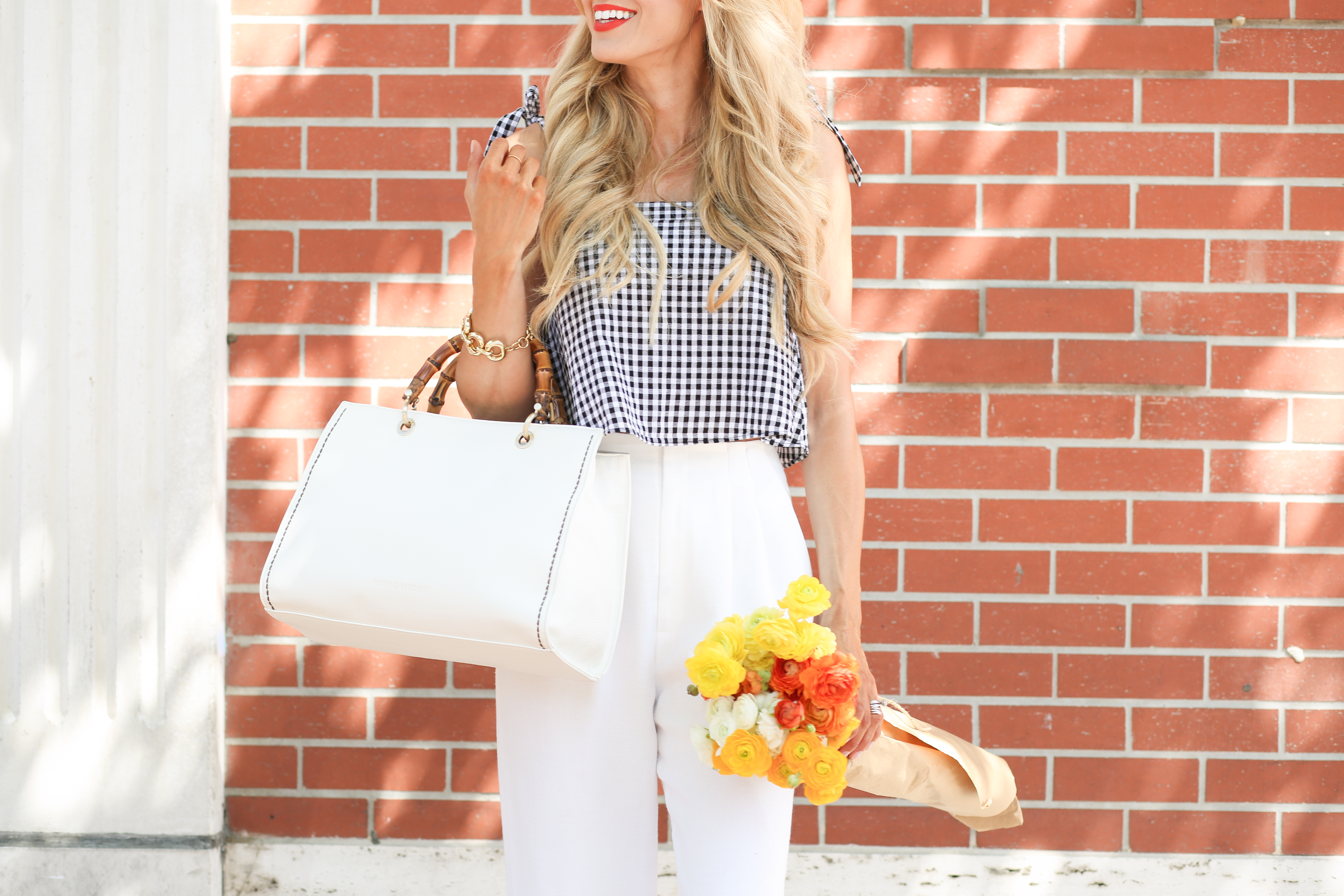 One of my absolute favorite trends for spring is a white handbag. It looks so fresh and pairs perfectly with all your spring prints and bright colors. I have been on the hunt for the perfect white handbag for a while, and I am so glad I never pulled the trigger and got one because I am absolutely smitten with this one. With it's clean and simple lines, it is both modern and sophisticated, but the bamboo handles give it a playful edge. I am so excited to wear with all my spring dresses. I especially think this bag would look so cute with a colorful spring maxi!
This bag is available through Armadio. I love the concept of Armadio and think you will too!! Armadio creates curated collections with luxury Italian artisans and then sells directly to consumers. Basically this means there is no crazy mark-up so you get a designer handbag for less. Take my white bag for example. It is genuine Italian leather, handcrafted in Italy, and retails for $359! If you purchased a similar caliber bag in a department store, the mark-up would be intense and you could spend upwards of thousands. Who would do that? 😉
Make sure to take care of your designer bags by storing upright in their original dust bags (Armadio supplies one!). A white handbag requires a little extra TLC, and I would invest in a good leather protectant and wipes. Let's be honest a white handbag is beautiful, but it takes a little extra work keeping it that way. That makes it especially nice to get a luxury bag for less. If you aren't a fan of the white like I am, I also LOVE this darling cross-body bag (which wasn't available when I got mine) and also O-B-S-E-S-S-E-D with this one, which is a more versatile, everyday option.
Thank you for stopping by! Talking about one of my favorite sales on the blog tomorrow so make sure to check back!! xo
In collaboration with Armadio. All thoughts and opinions are my own. 
Photos by Vincent Elejorde.