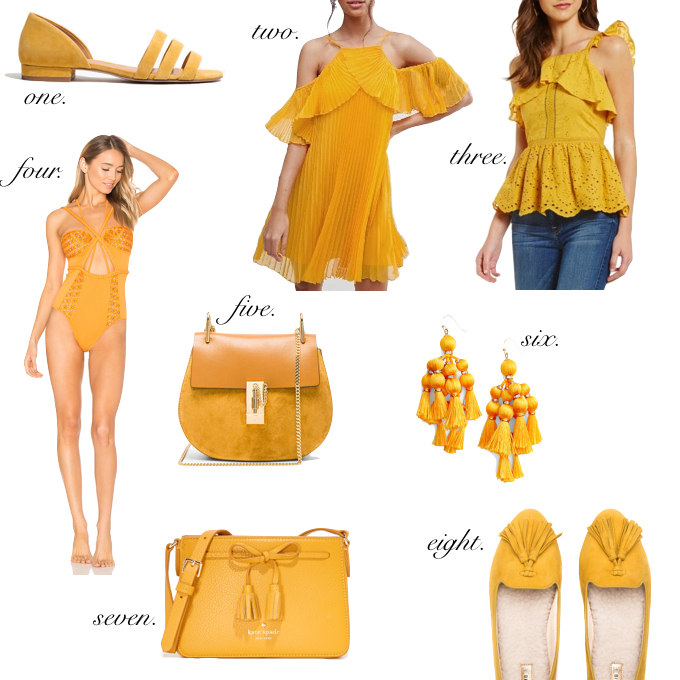 one. | two. | three. | four. | five. | six. | seven. | eight.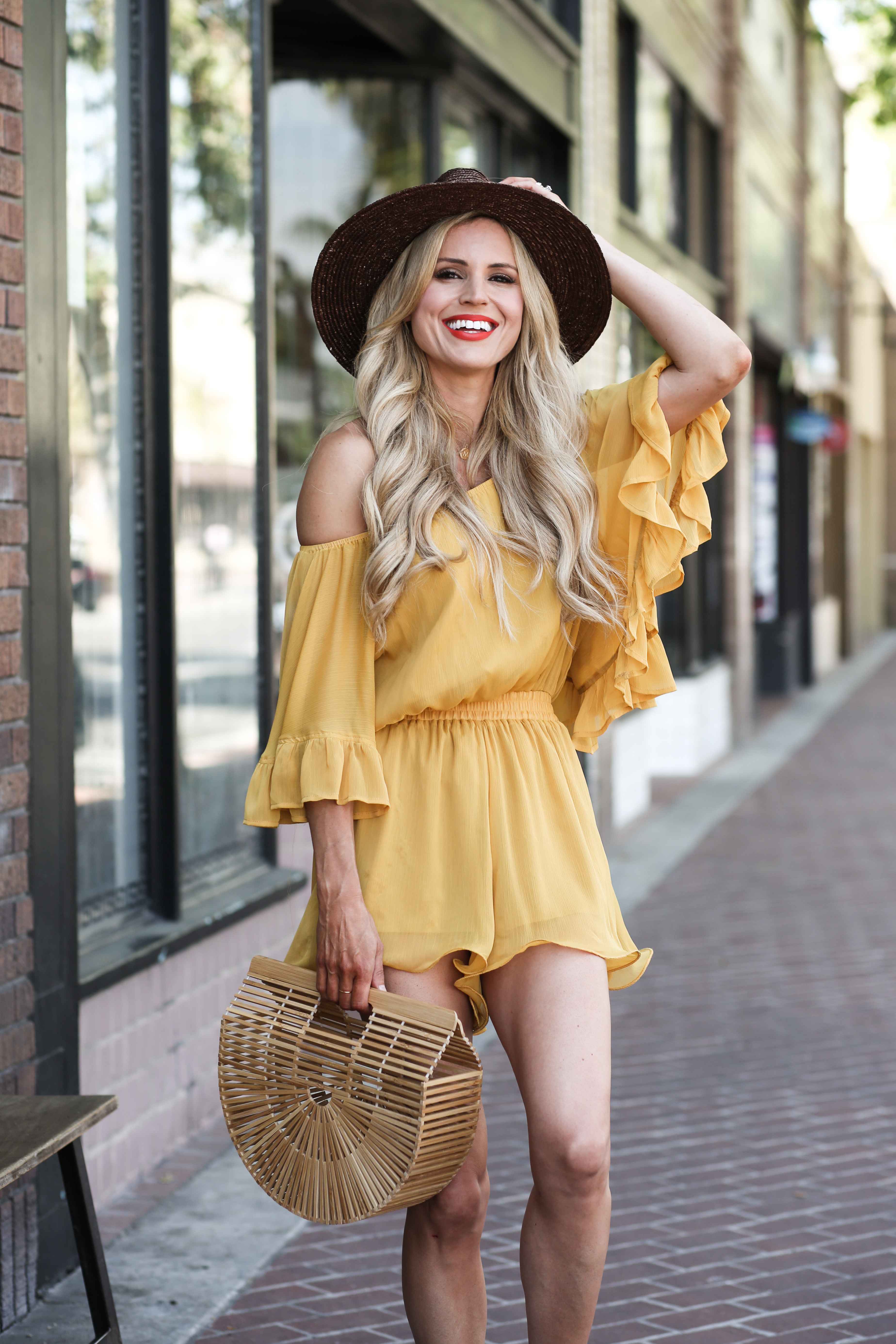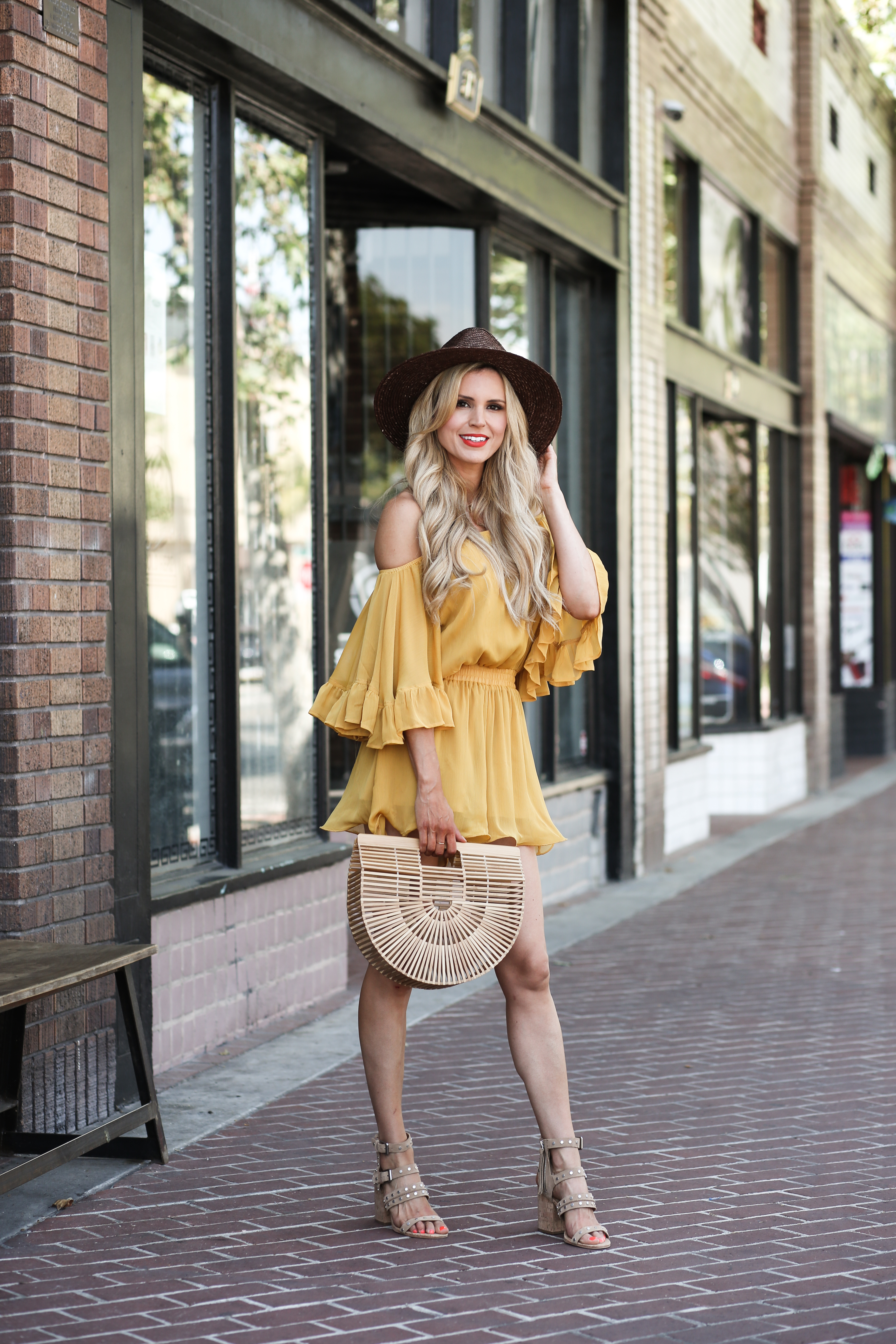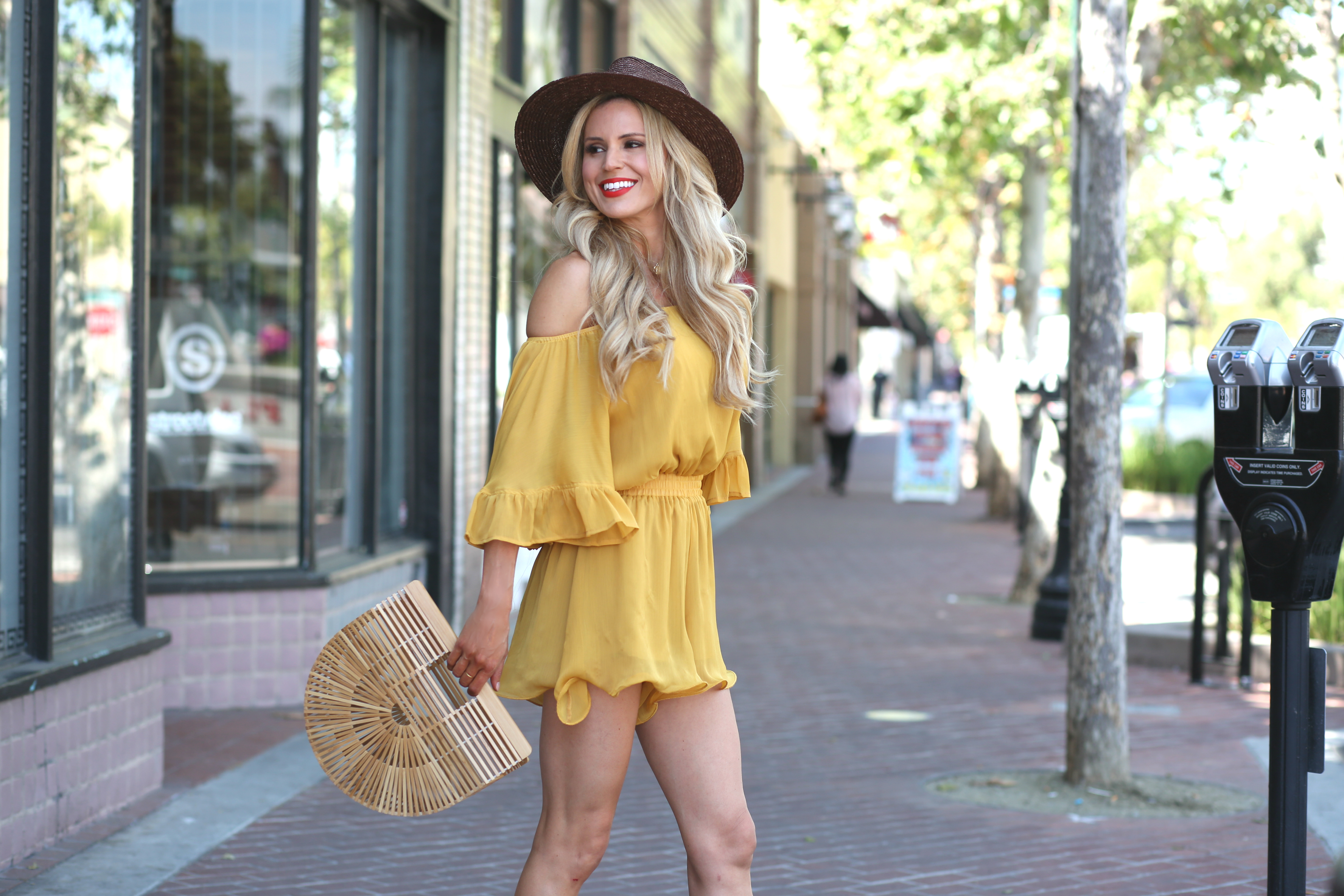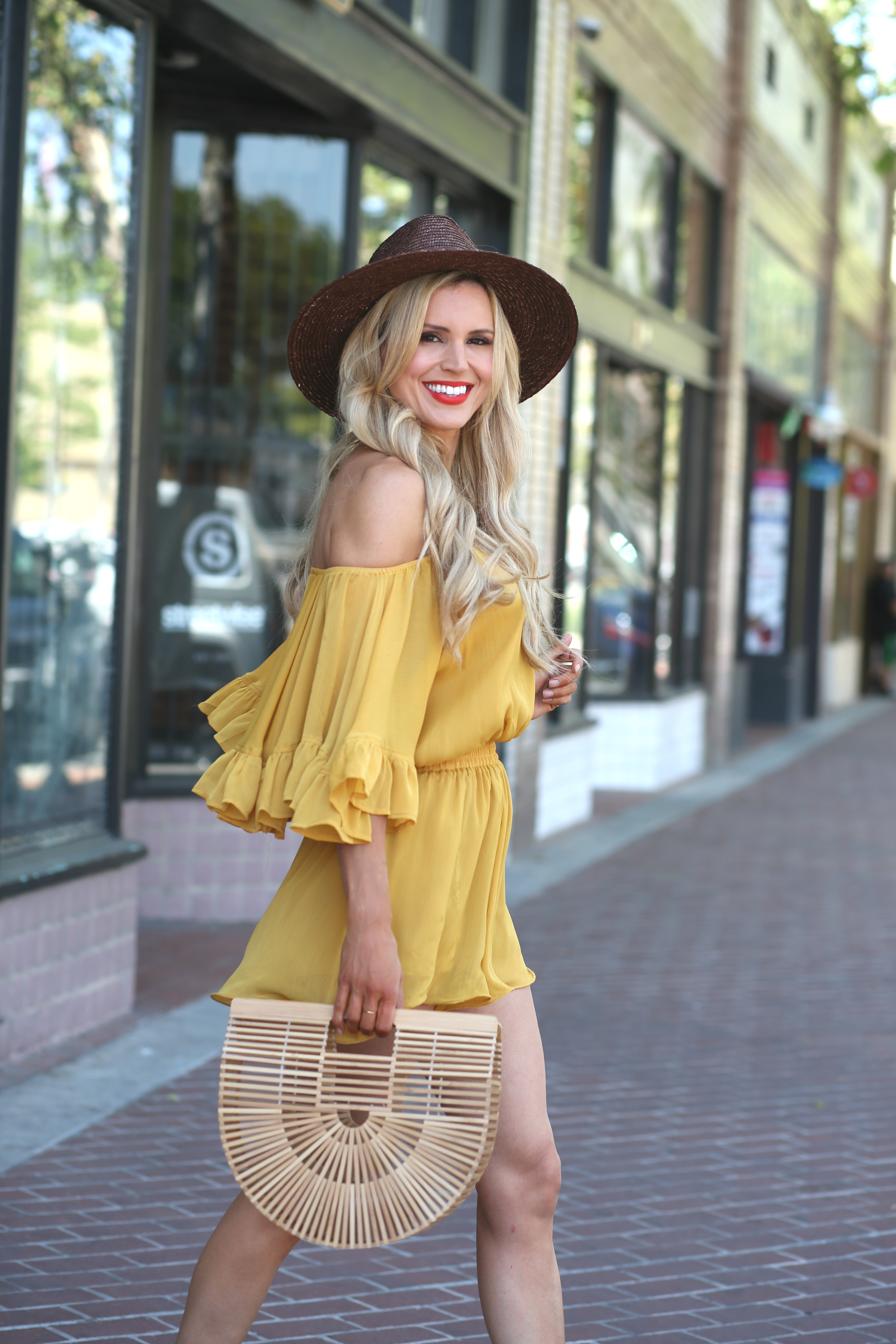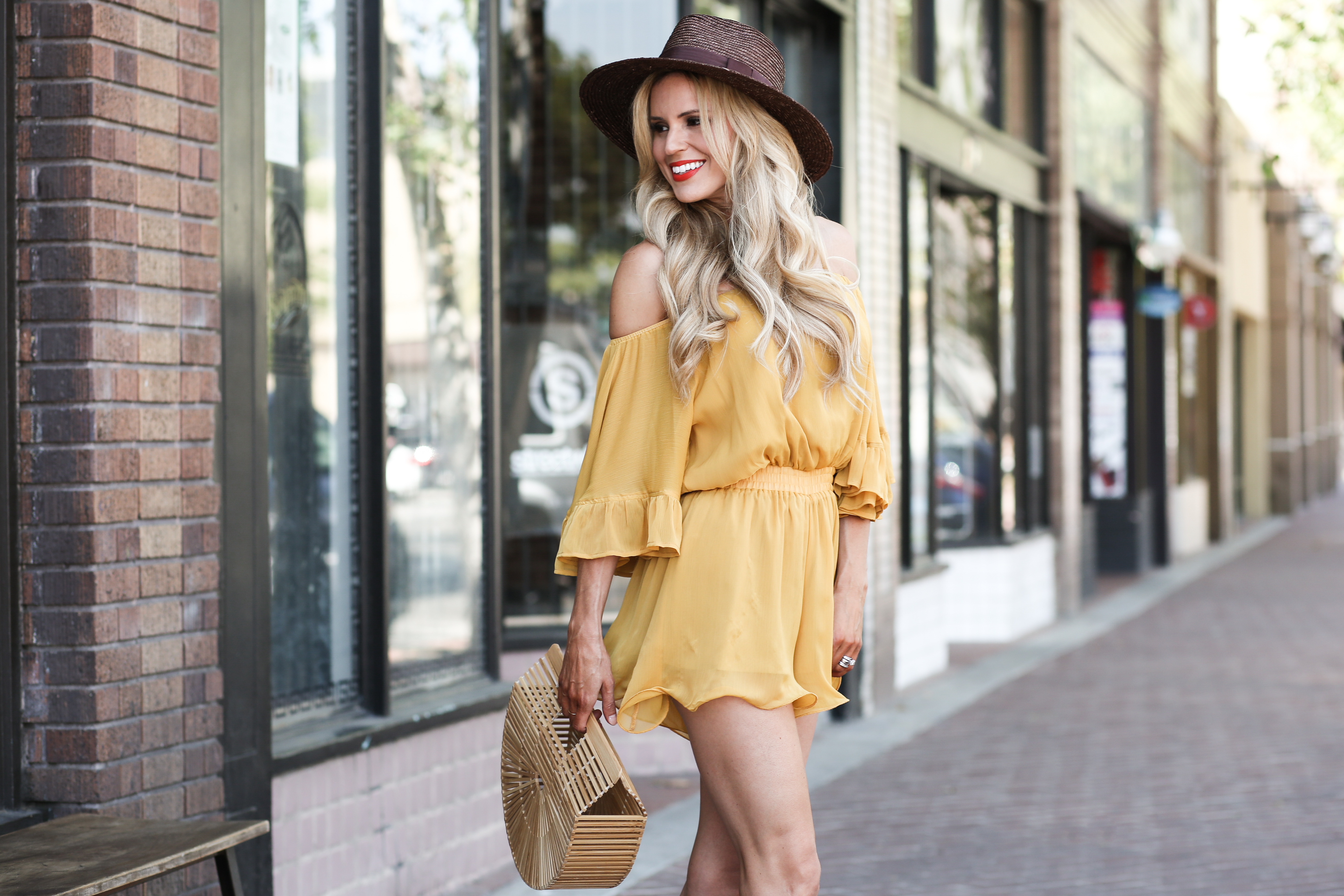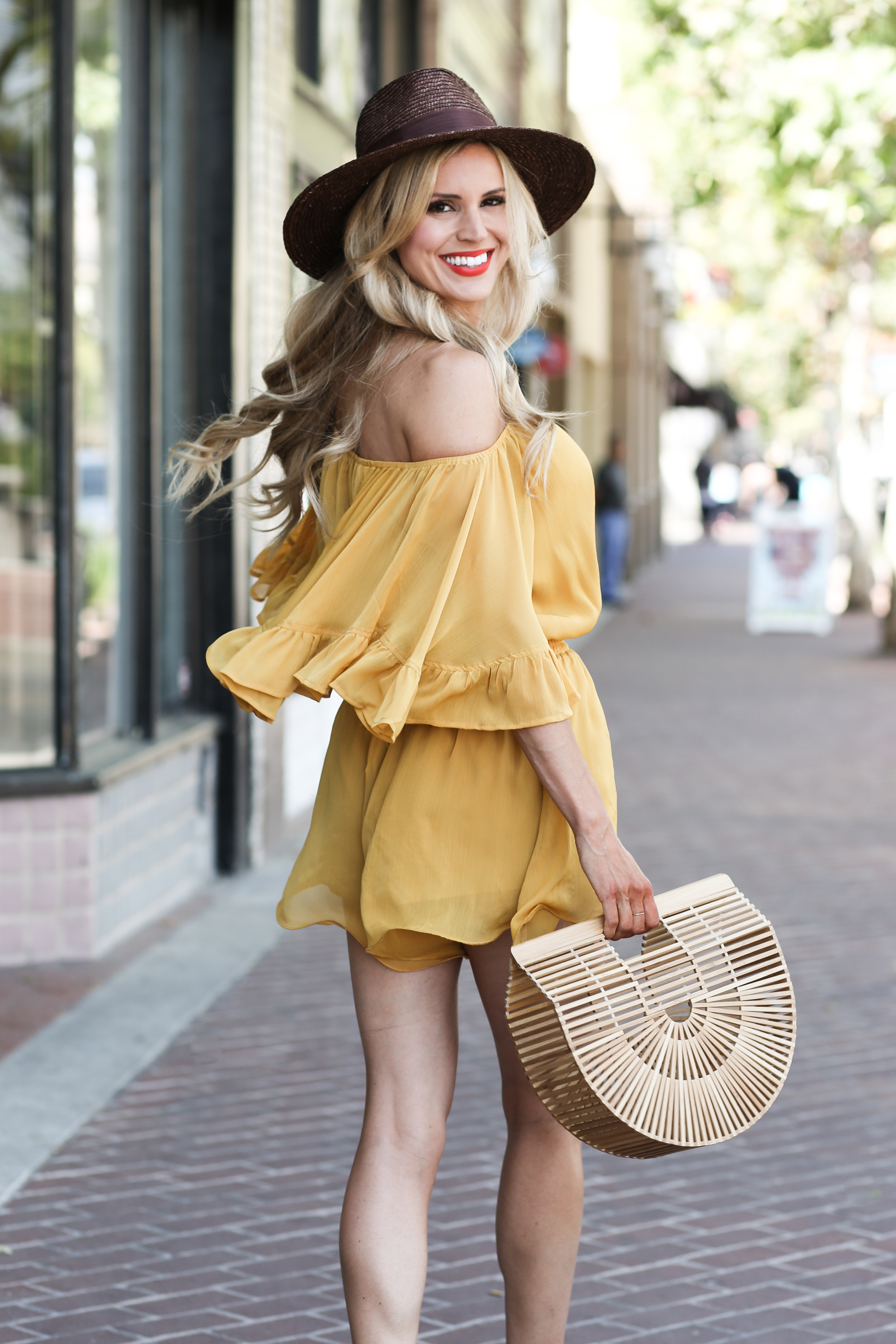 Romper: Endless Rose Ruffled Sleeve Romper | Bag: Cult Gaia's Ark Bag (and here) | Sandals: Dolce Vita Effie Sandal | Hat: Brixton Joanna | Necklace: Kate Spade Initial Pendant | Lipstick: MAC Lady Danger
I can't remember ever crushing on a color this hard. I am literally in the midst of an obsession, and it's forcing me to buy all kinds of things that I probably don't need. ha! Mustard, canary, or marigold (whatever you call it)- it's yellow with an edge, and it is so perfect for spring.
It all started with a hat. This one. Which I wear ALL THE TIME. In case you were wondering. 😉 It's a great hat to throw on with a casual outfit or work-out in (see it styled on my Instagram here & here).
It quickly parlayed into this dress that I wore on vacation in Hawaii (Instagram post here), this ruffled cover-up top (Instagram post here) and then this top (Instagram post here). Now I feel like I am seeing this color everywhere!
My favorite is this ruffled romper. The ruffled sleeves are so good! And the price is right… which is why it keeps selling out. Get yours on pre-order before those sell out too. I was lucky to get my hands on the last one in my size.
I don't see my obsession fizzing out anytime soon. I just got this one-piece (which is a little more on the orange spectrum) and plan on ordering these flats. And I just spotted this cute cross-body bag which is part of the Shopbop Sale which ends tonight! But for real this time. 🙂
Thank you for stopping by, and have a fabulous week!
P.S. Did anyone watch the season finale of Girls last night. I REALLY hope that's not how they are going to end the show. And this is coming from a mom who breast-fed. Just sayin!
xo
Photos by Vincent Elejorde.