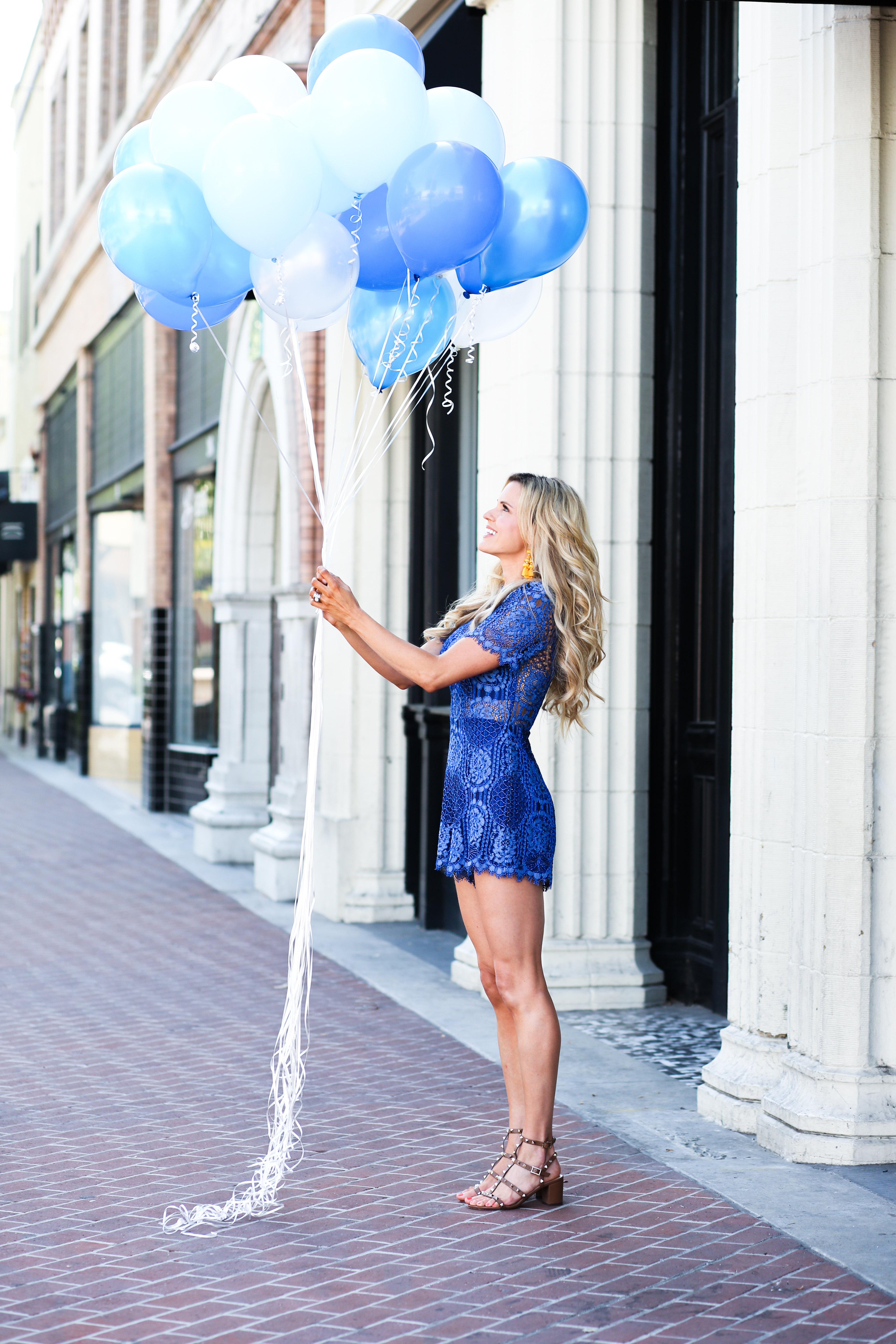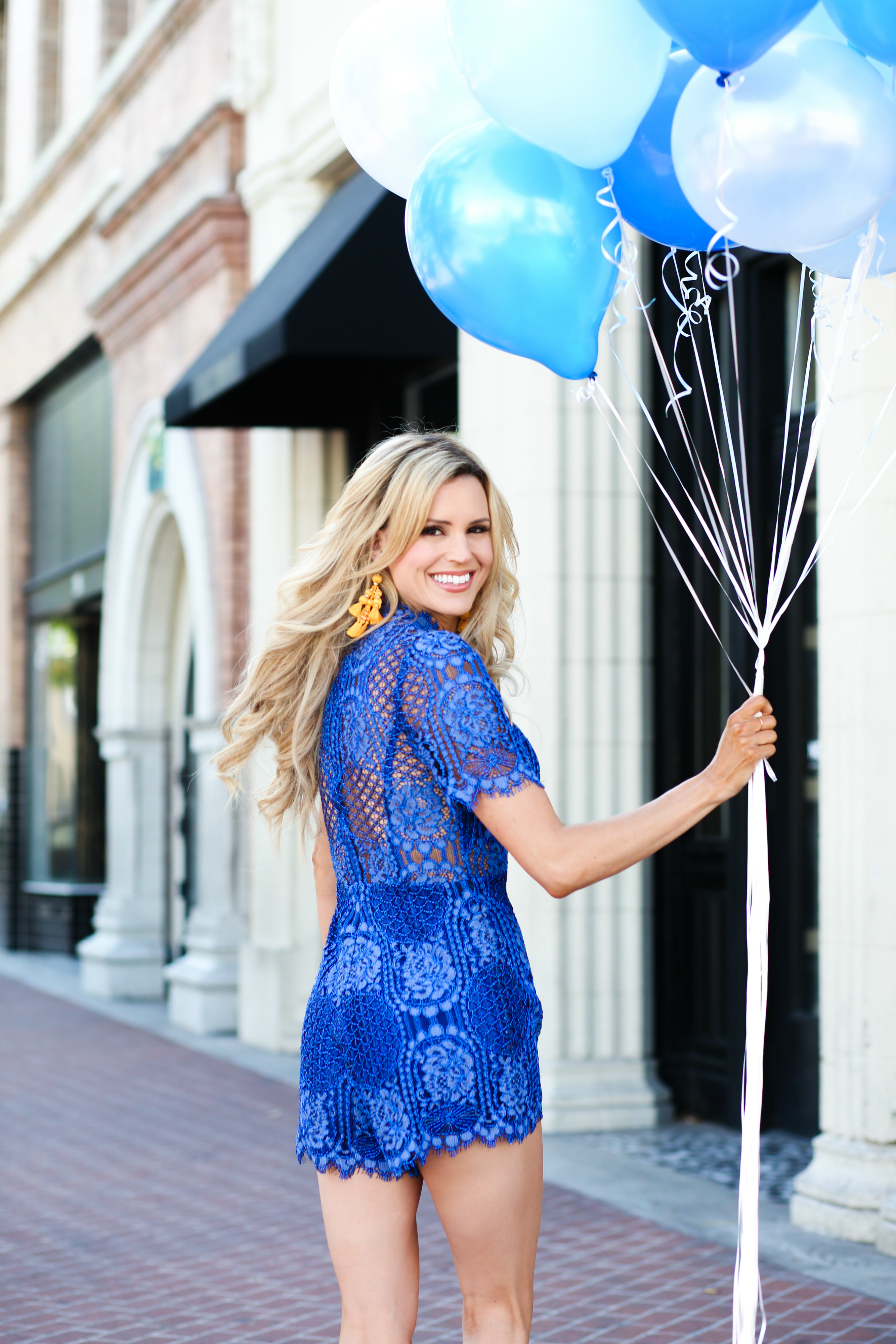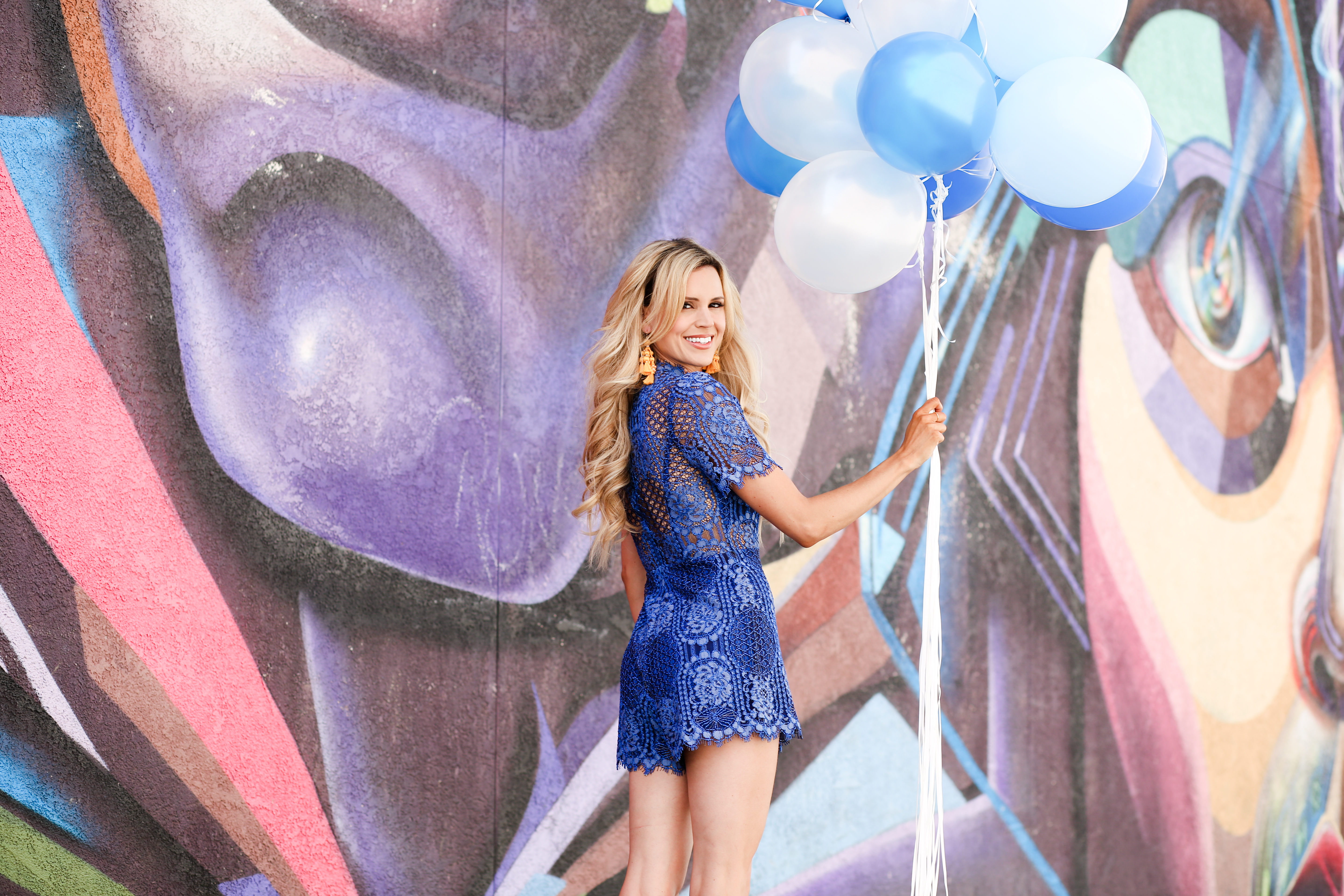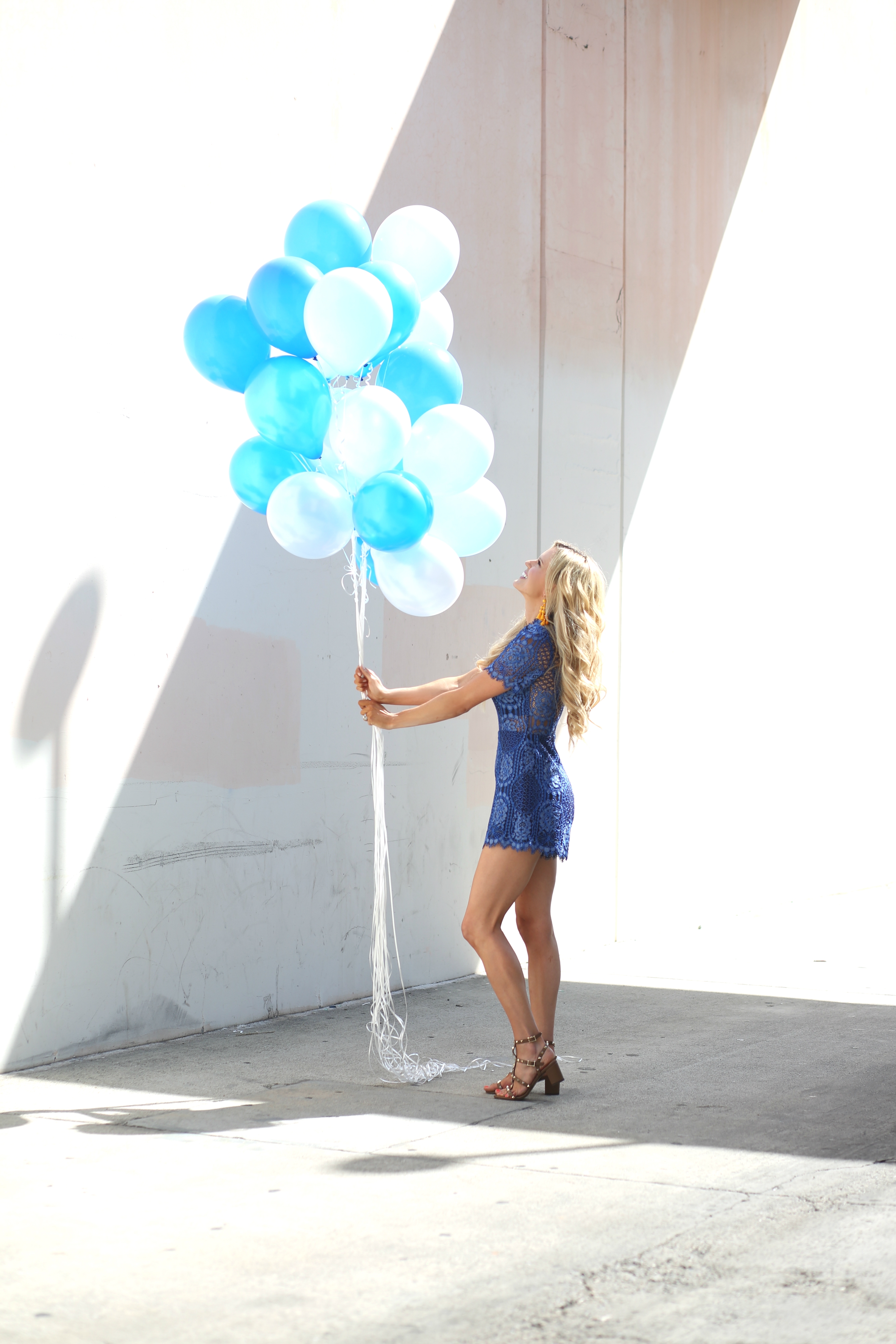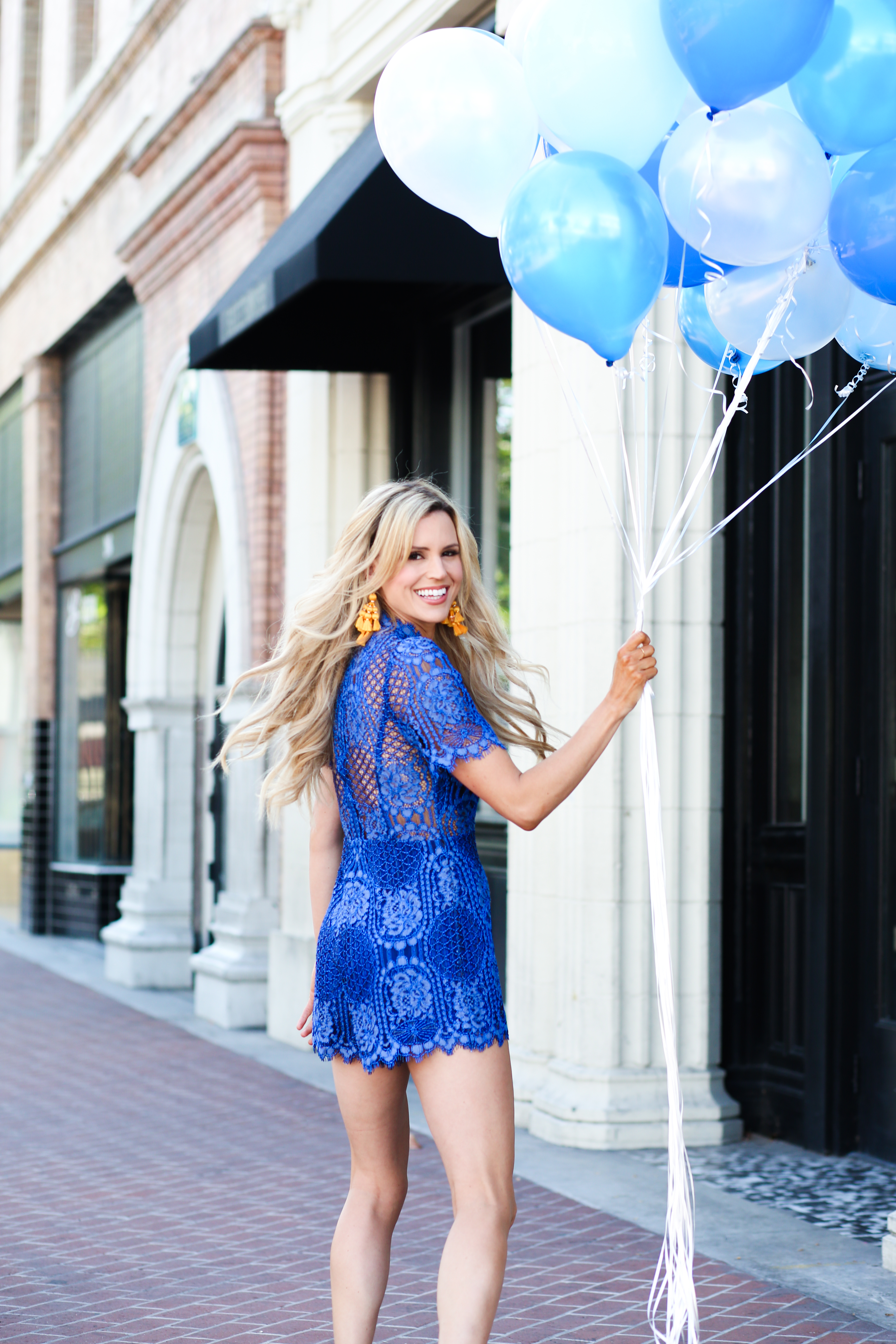 Romper: Alexis Heidi Lace Romper (similar in black here) | Sandals: Valentino Rockstud Sandal | Earrings: Kate Spade Tassel Statement (included in Shopbop sale!)
I can't believe it has been two years! 🙂 Thank you so much for stopping by to celebrate with me!! And don't worry this will probably be my last cheesy blogiversary post, welllll until I hit the 5 or 10 year mark. Do you think blogs will still be around in 10 years? Geesh, by then I will be in my 30's. 😉
Speaking of age, you have to check out my first blog post… but please don't judge! ha. I look like a BABY! I don't know if it's the stress of having a child or a blog that has aged me, haha. Or maybe it's that my current photographers don't photoshop. Anyway, I seriously DIE when I look at my first post. I am still digging the white lace romper, but I would style it differently for sure. You can read the story of why I started my blog in my one year anniversary post, but today I just wanted to share some reflections.
I have an extremely competitive nature, and it's really hard for me to lose or not be the best. There are so many bloggers out there, and I keep discovering more and more literally every day. It's crazy! There are girls out there that started their blogs way before me and have been building their following longer and it would be almost impossible to catch up. There will always be someone prettier, younger, more driven, funnier, or with a bigger budget than me. ugh. Lately I have really tried to shut out all that outside noise  and focus on me. Being the best I can be. If I get hung up on what other bloggers are doing, it just gets me down. Stay true to yourself. Work hard and do the best job you can. And the brands will come.
The biggest challenge I have right now is time management. My blog has grown so much in the last year, that sometimes I joke that I have no time to actually blog. I am working with more brands and planning photo shoots, and sometimes writing the blog posts has taken a backseat. My son goes to pre-school 5 days a week, but it's only for 4 hours and that time goes fast. Usually I am shooting 1-2 of the days while he is in school and the other 3 I am trying to fit in writing blog posts, working out, and shopping/prepping for shoots.
In an ideal world, I would pick up Max from school with everything done so that I can focus 100% on him. But lately that's not been the case. This is something that I am working on. I have been getting up earlier in the morning to write blog posts before he wakes up which is helping. At some point soon, I plan on hiring an assistant to help with things like steaming, responding to emails, and being someone I can bounce ideas and outfits on… instead of my husband.
The best part about blogging is being able to use my creative side and getting paid to do it! I love thinking up new ideas- whether it's for a blog post, styled shoots, or just an outfit. I truly believe that blogging was what I was meant to do, and I feel so blessed to have found a career that I love. Thank you so much for supporting my blog! I wouldn't be able to do this without you!! I have lots of fun things in the works for this next year, and I can't wait to continue this journey with you.
All my love ~Missy
Photos by Vincent Elejorde.