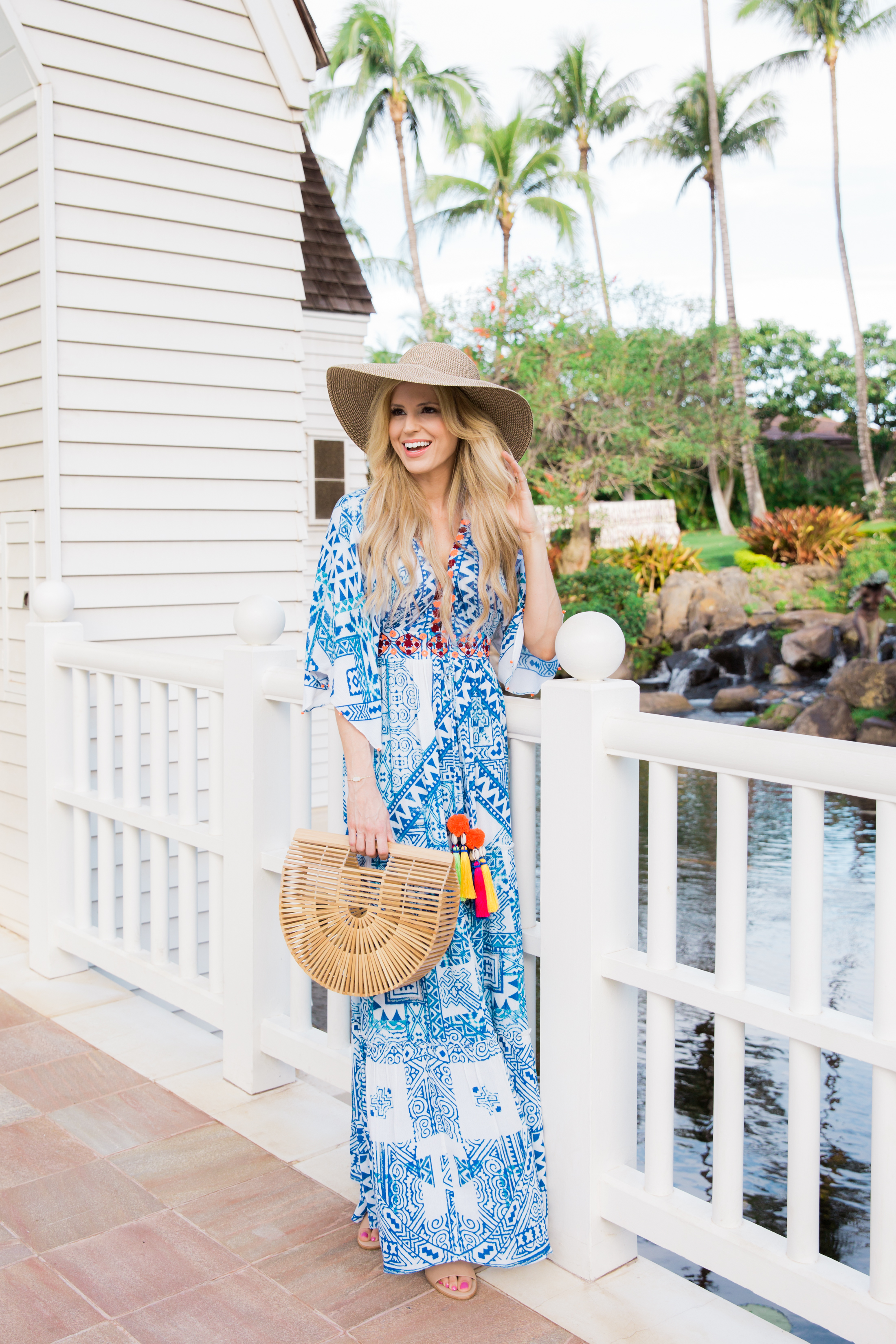 Dress: Hemant and Nandita Maxi | Bag: Gaia Ark Bag | Hat: Floppy Straw Hat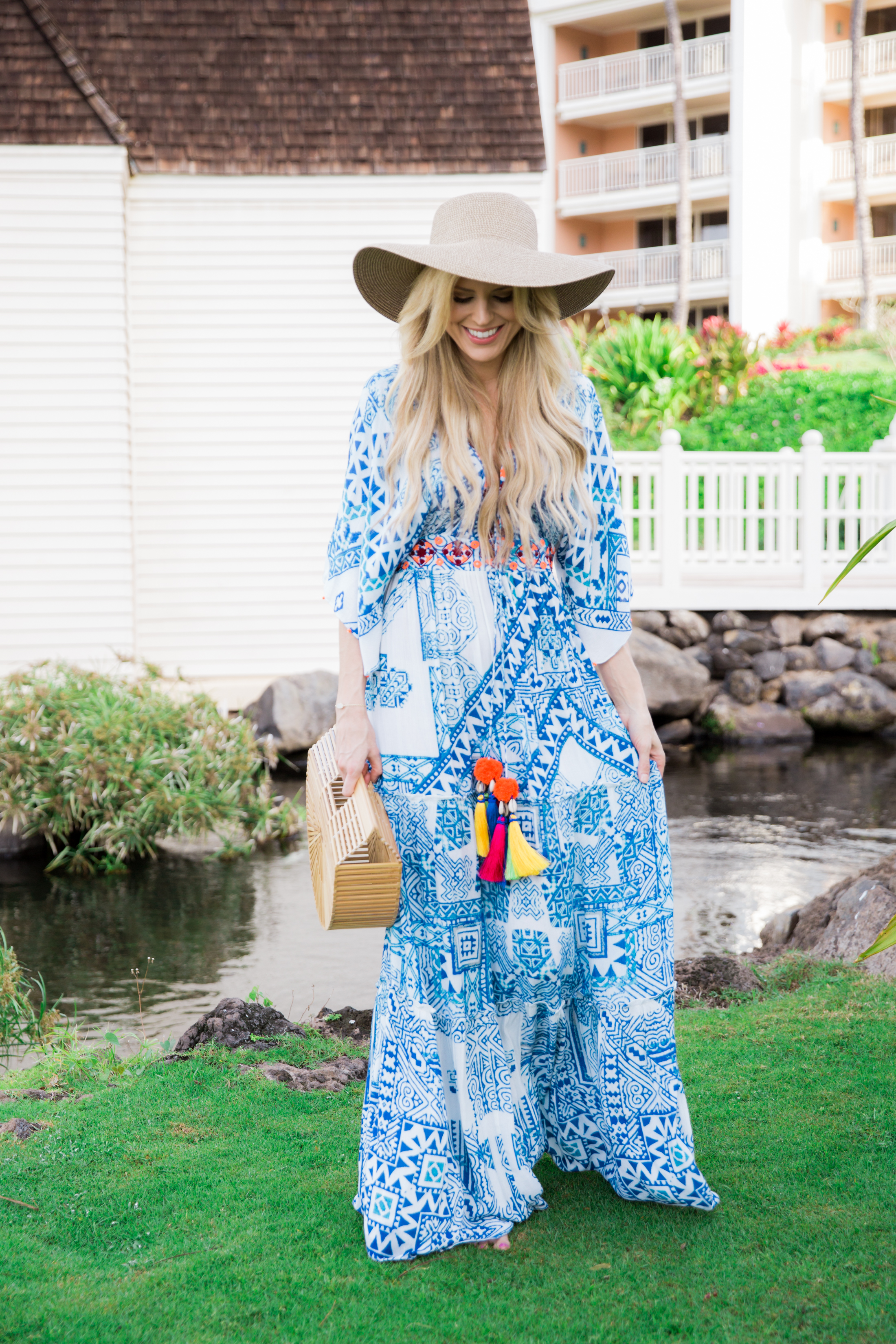 Swimsuit: Kiini Chacha One Shoulder | Hat: Brixton Joanna Straw Hat | Bracelet: Snake Wrap Bracelet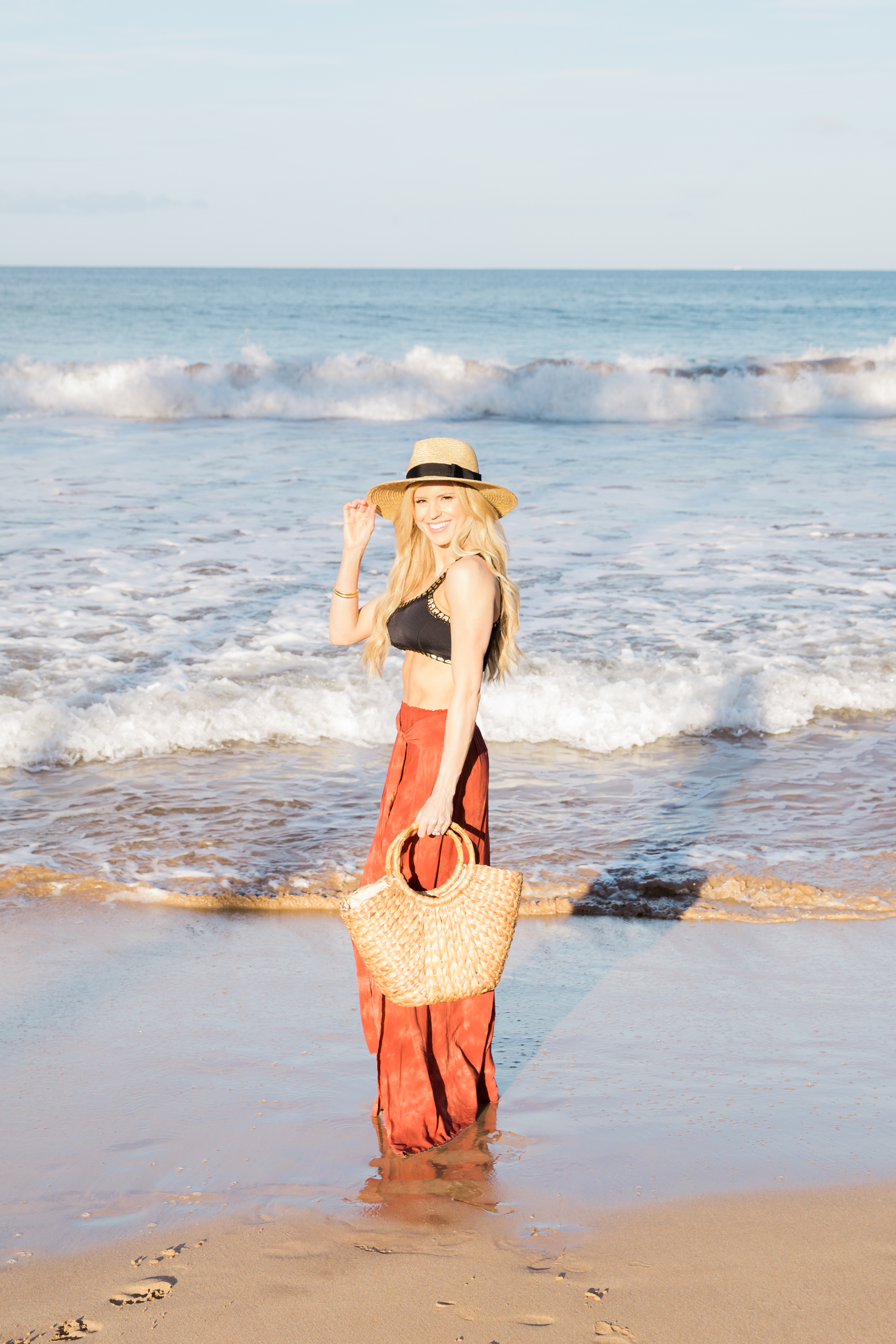 Maxi Skirt: Blue Life Grace Wrap Skirt | Tote: Free People Straw Tote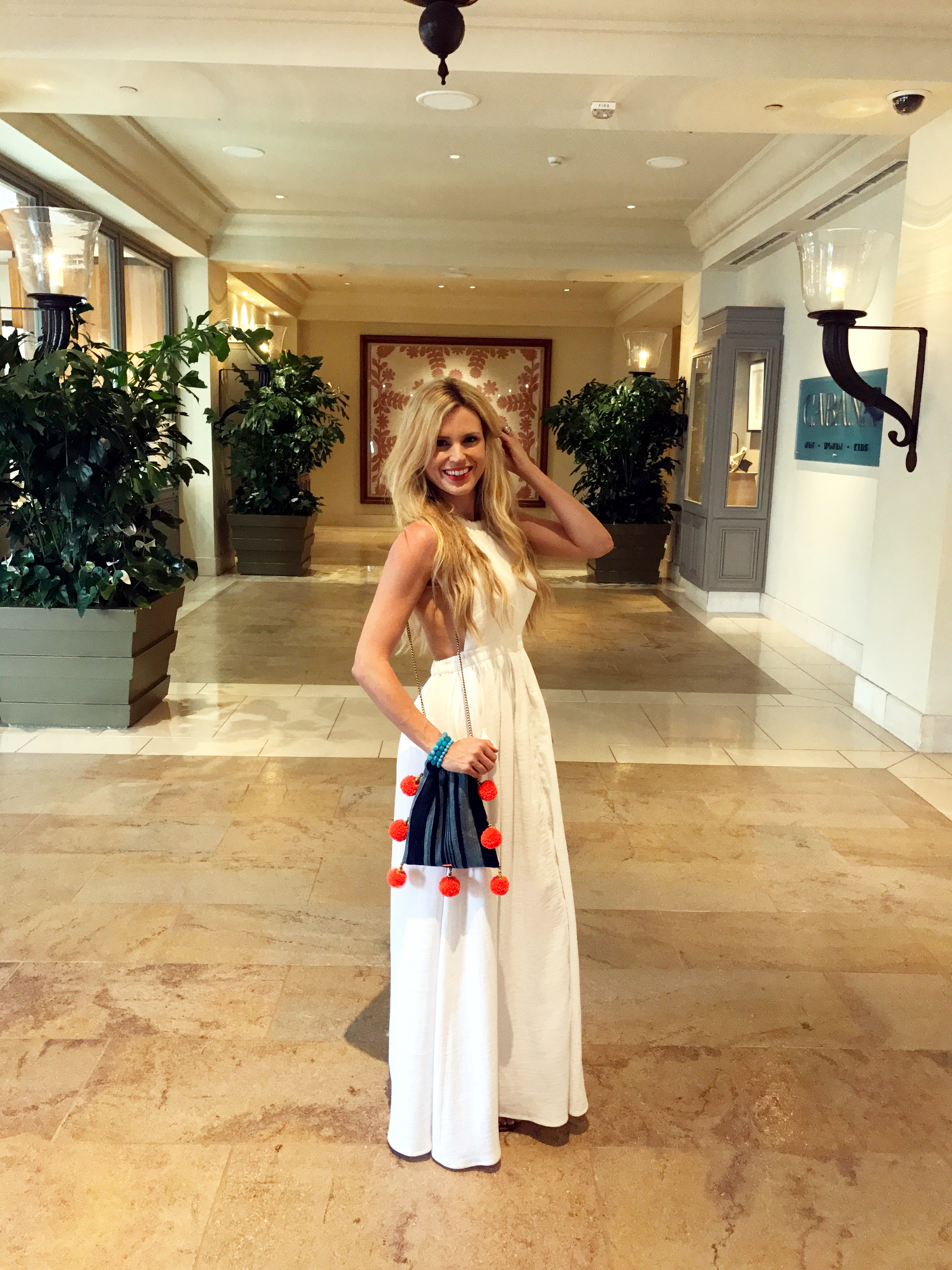 Dress: Mara Hoffman Backless Dress (and here) | Bag: GAIA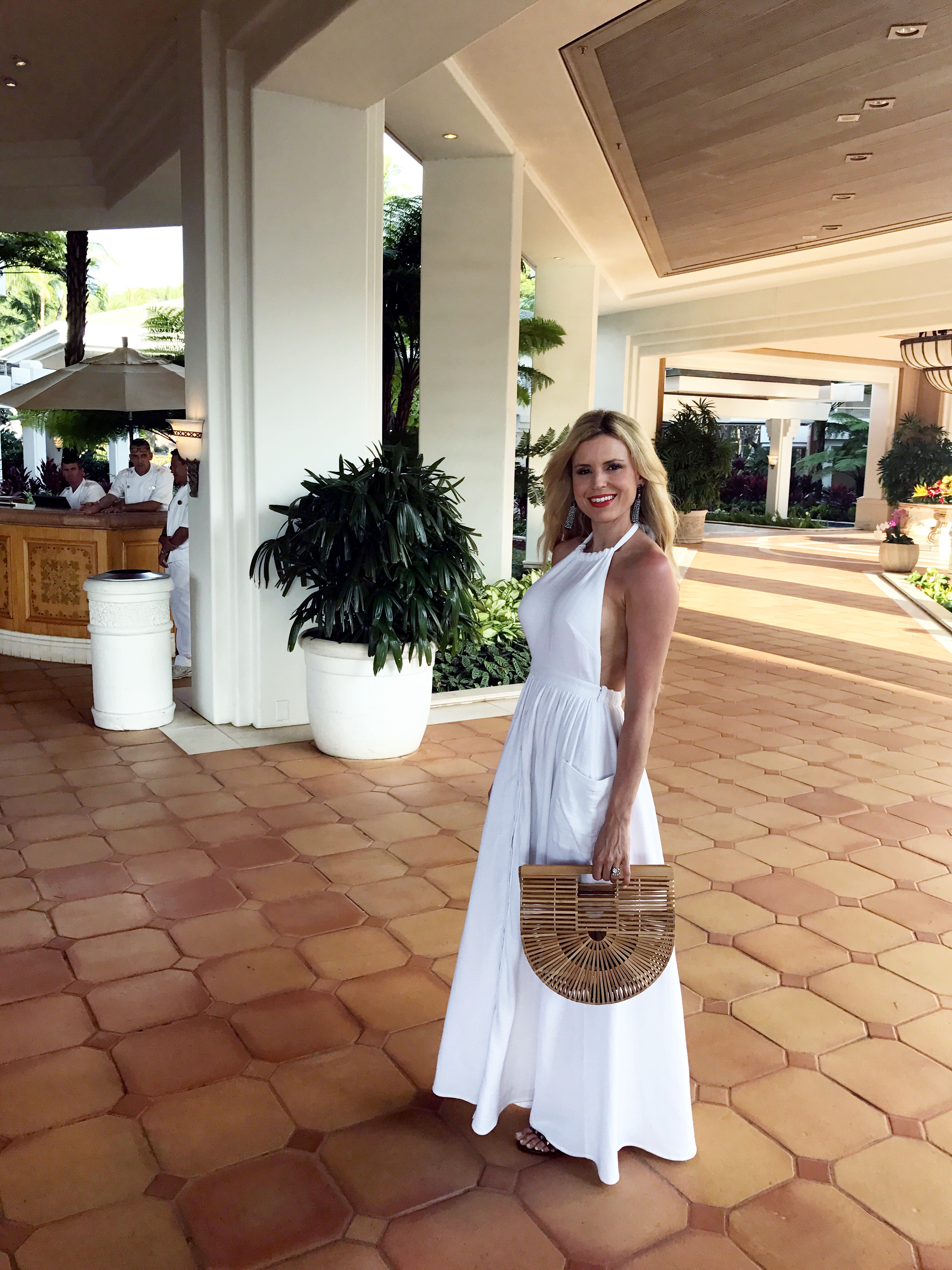 Bag: Gaia Ark Bag (bought the pom-pom bag later that day)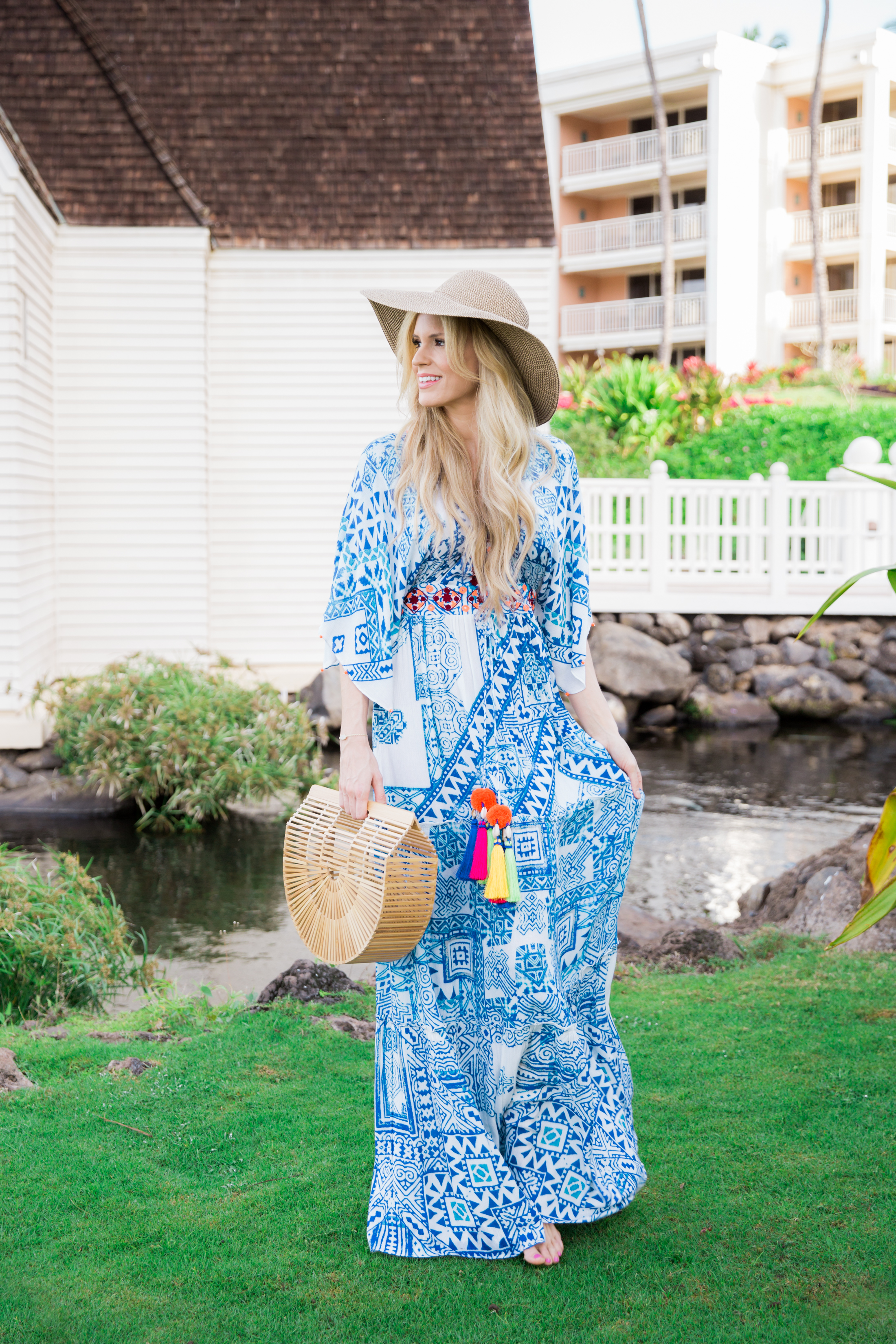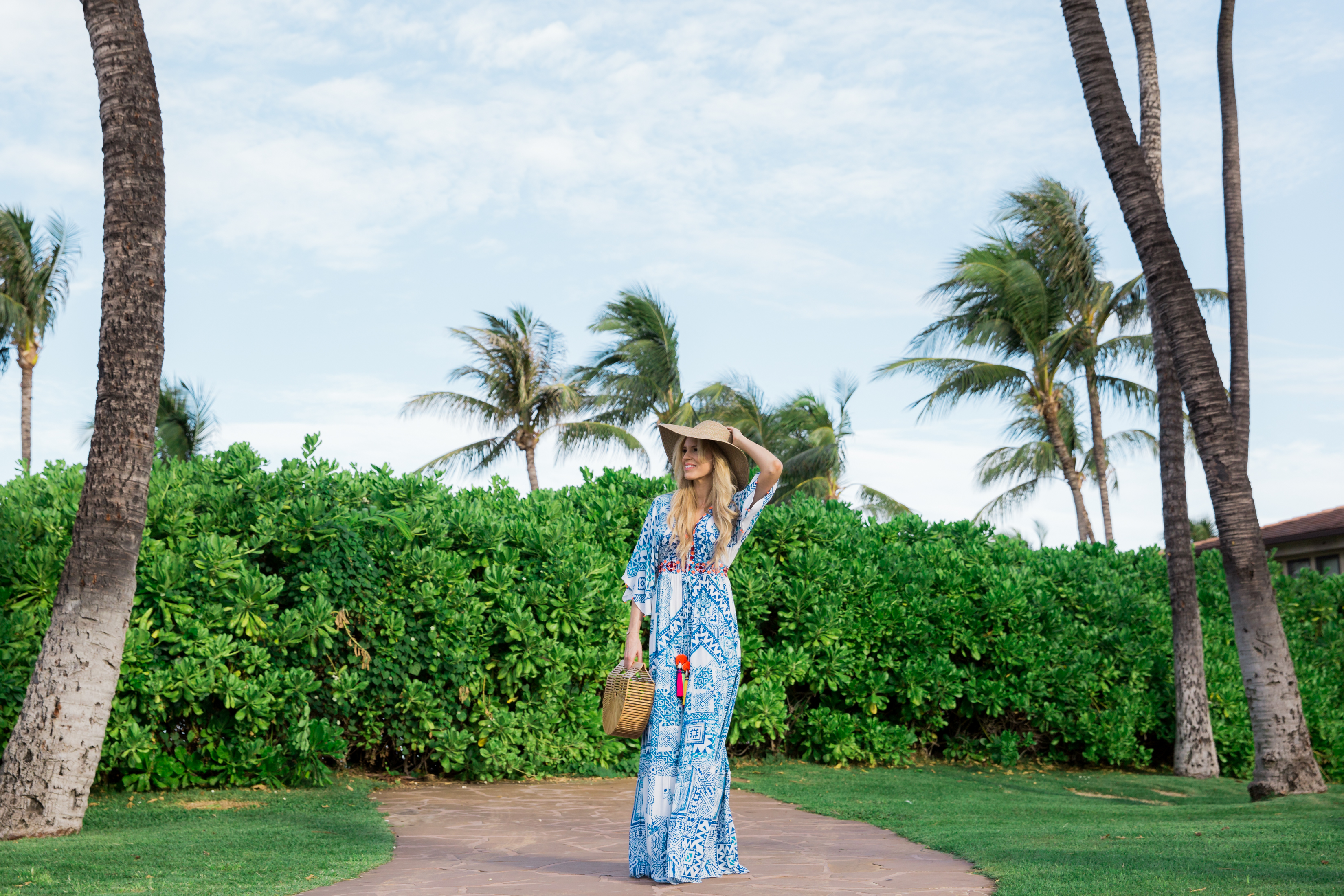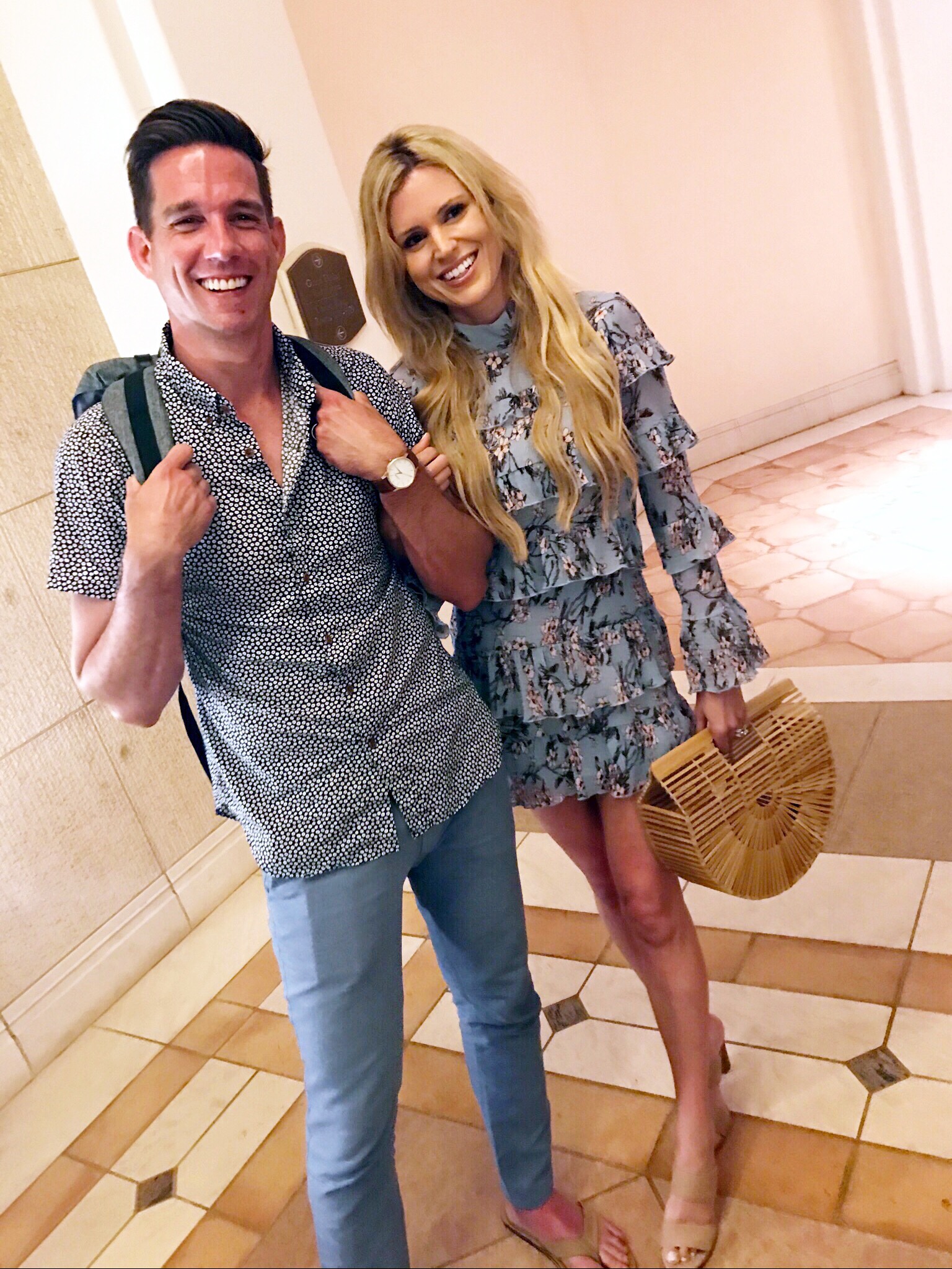 Dress: Missguided Plisse Ruffle Floral Mini | Bag: Gaia Ark Bag | Heels: Joie Banner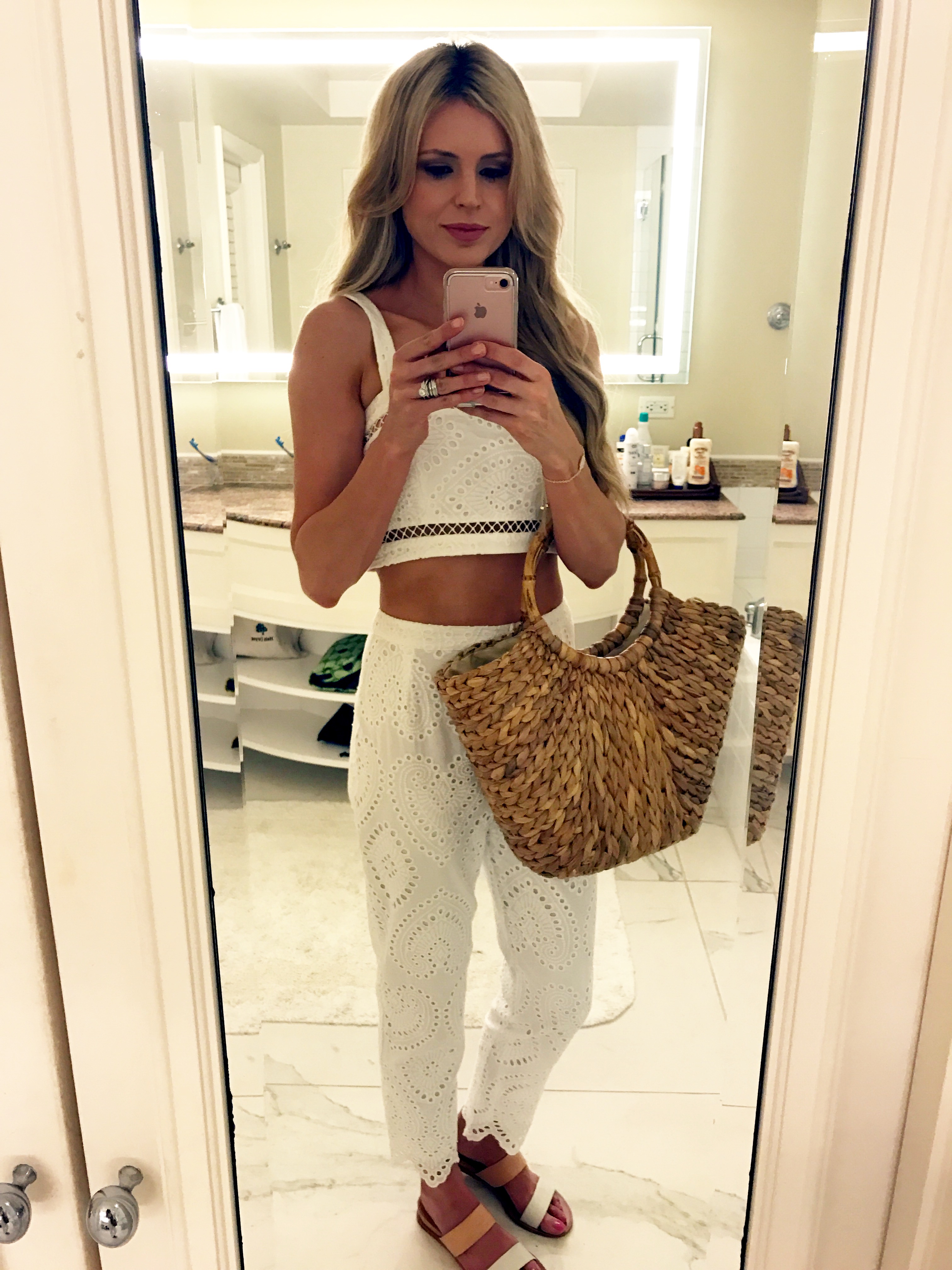 Matching Set: Wayf Mila Crop Tank  + Wayf Piper High Waist Eyelet Crops  (see full outfit post here) | Sandals: Dolce Vita Payce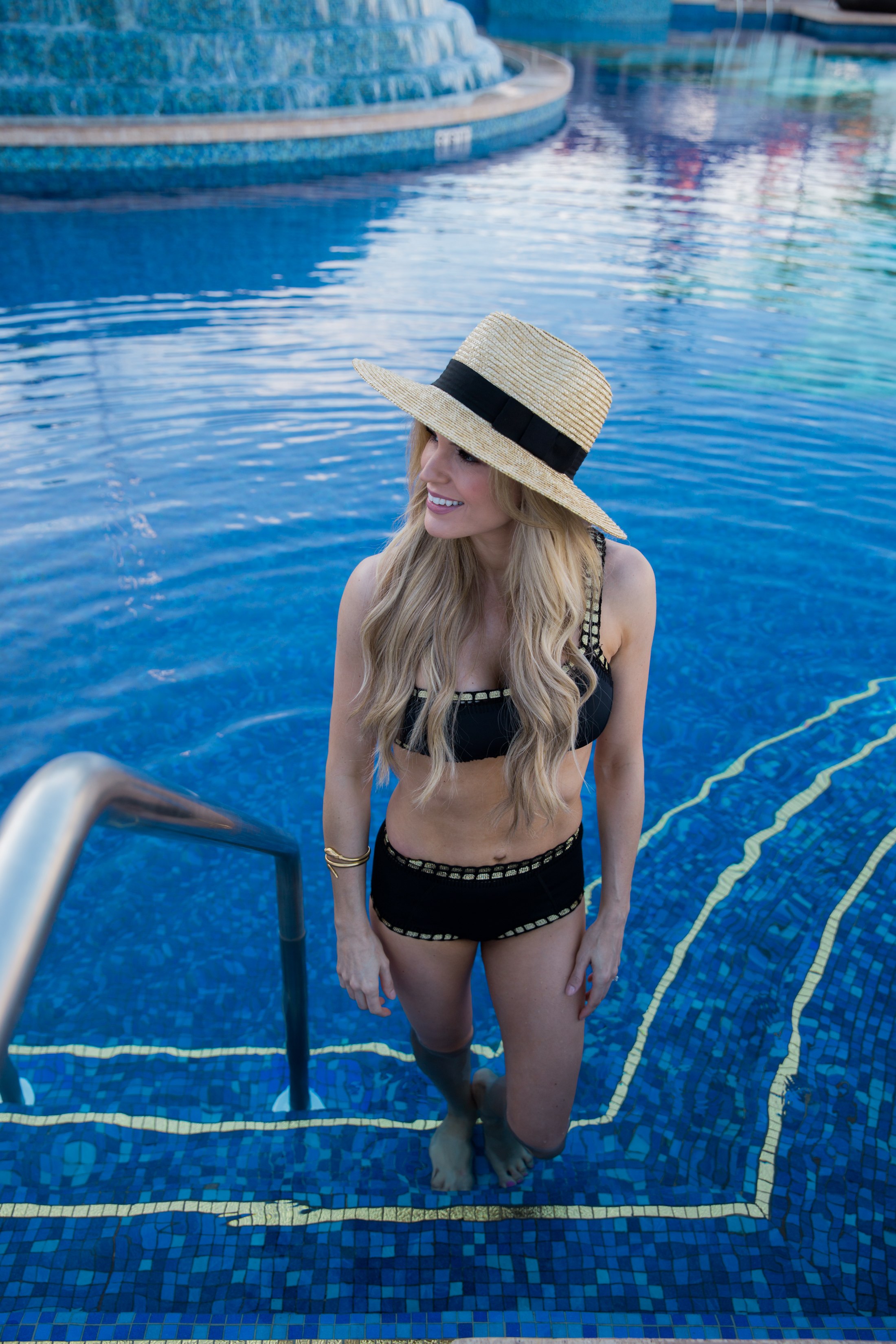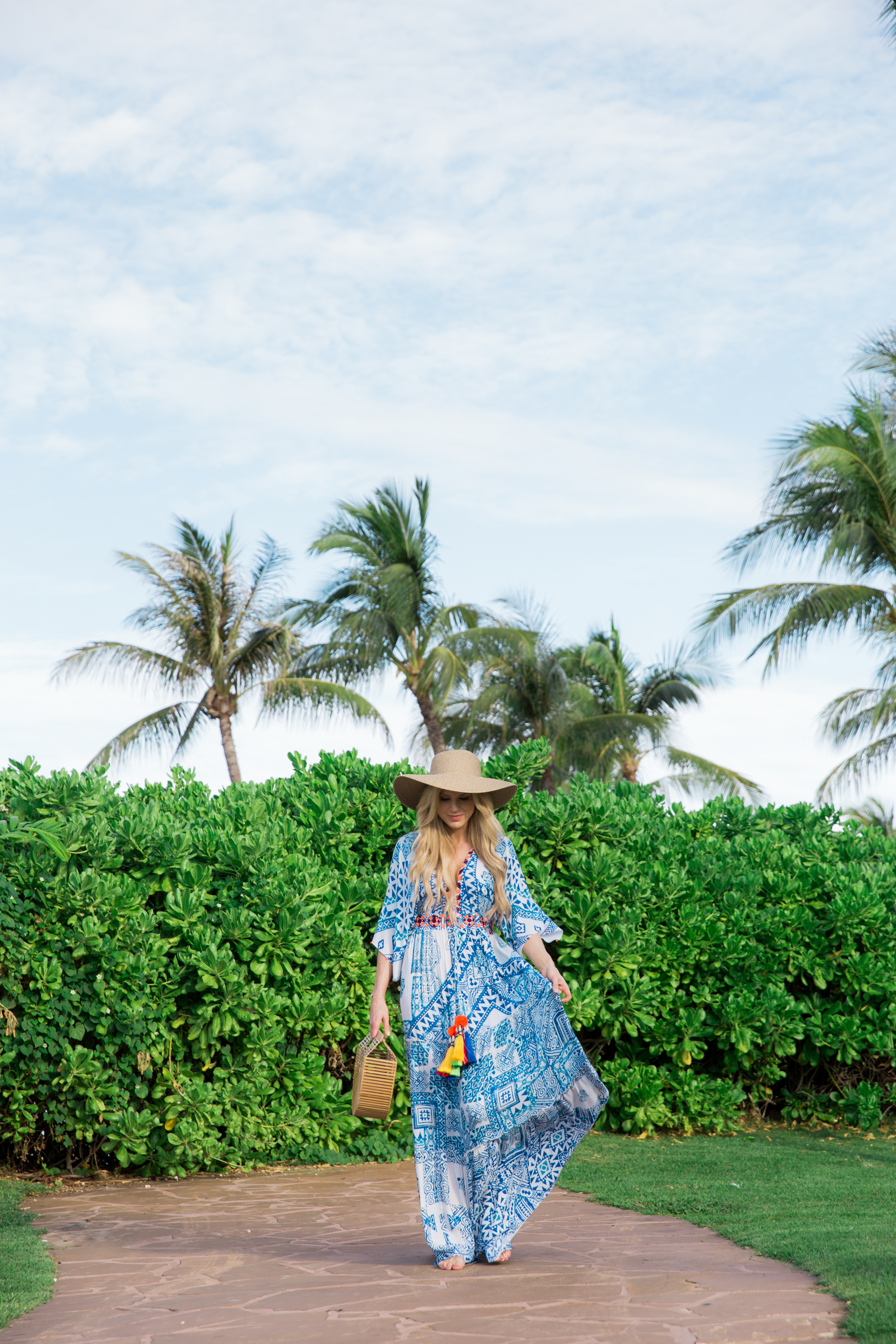 Let me start this post by saying… I totally overpacked for my trip to Hawaii. And I think (keyword "think") I have finally learned my lesson. My main suitcase is oversized which has really been a disaster. When I see all the beautiful large space, my gut instinct is to fill all that space. And then my suitcase is always over the limit. Why do the people that work at the airport look offended when your luggage is too heavy? I mean, it's not like we are trying to pull one over on them… we plan on paying for our sins! lol
Not only was my main suitcase too heavy, but I had to borrow a smaller suitcase from my mom to accommodate all my stuff. Now that I sound completely high maintenance, I just want to reassure you that we keep it real. My husband and I are that couple at the airport opening our luggage trying to rearrange the items so they stay within weight limits… while our underwear are literally on display for all the people gawking at us waiting in line. Okay so now we sound high maintenance + cheap! haha
We go to Hawaii around this time every year with my husband's work. He works in sales and it is an incentive/rewards trip for them so it's not like he has to attend conferences and work while we are there which is nice. We usually extend our trip a few days so that we can get some alone time. This year the trip was to Maui at the Grand Wailea. The Grand Wailea is by far the best location they have held this rewards trip. I would definitely say this hotel is geared more towards families… there are lots of pools, slides, and even an underwater elevator. As far as dining goes, on the hotel property they have one great restaurant called Humuhumunukunukuapua'a which is worth visiting if you are staying in Hawaii on the Wailea side. It has great ambiance, excellent food, and an extensive wine list!
The Grand Wailea is located on a small strip of hotels and sandwiched between two of our favorite hotels in Maui- the Andaz and Four Seasons. After we discovered the amazing buffet at Andaz, we went there for breakfast every single day for the remainder of our trip. It's a beautiful walk from The Grand Wailea, and I just LOVE the property. The next time we go to Maui, we want to stay there. It is more of a trendy, contemporary vibe (but probably not as much fun for kids).
On our last night in Hawaii, we dined at Spago at the Four Seasons which is always an incredible experience. While it is fine dining, because it is Hawaii the vibe is still low-key and relaxed. If I am being totally honest though, I thought the food was better at Tommy Bahama's at the The Shops at Wailea than at Spago. And a quick word about The Shops at Wailea. There is a Gucci store! And that Gucci store gives a 25% discount on their handbags. It is all current merchandise, and I saw the price tags with my own eyes.
Wish I had known before my trip!
Thanks for stopping by! xo
Photography provided by Erin via Flytographer.