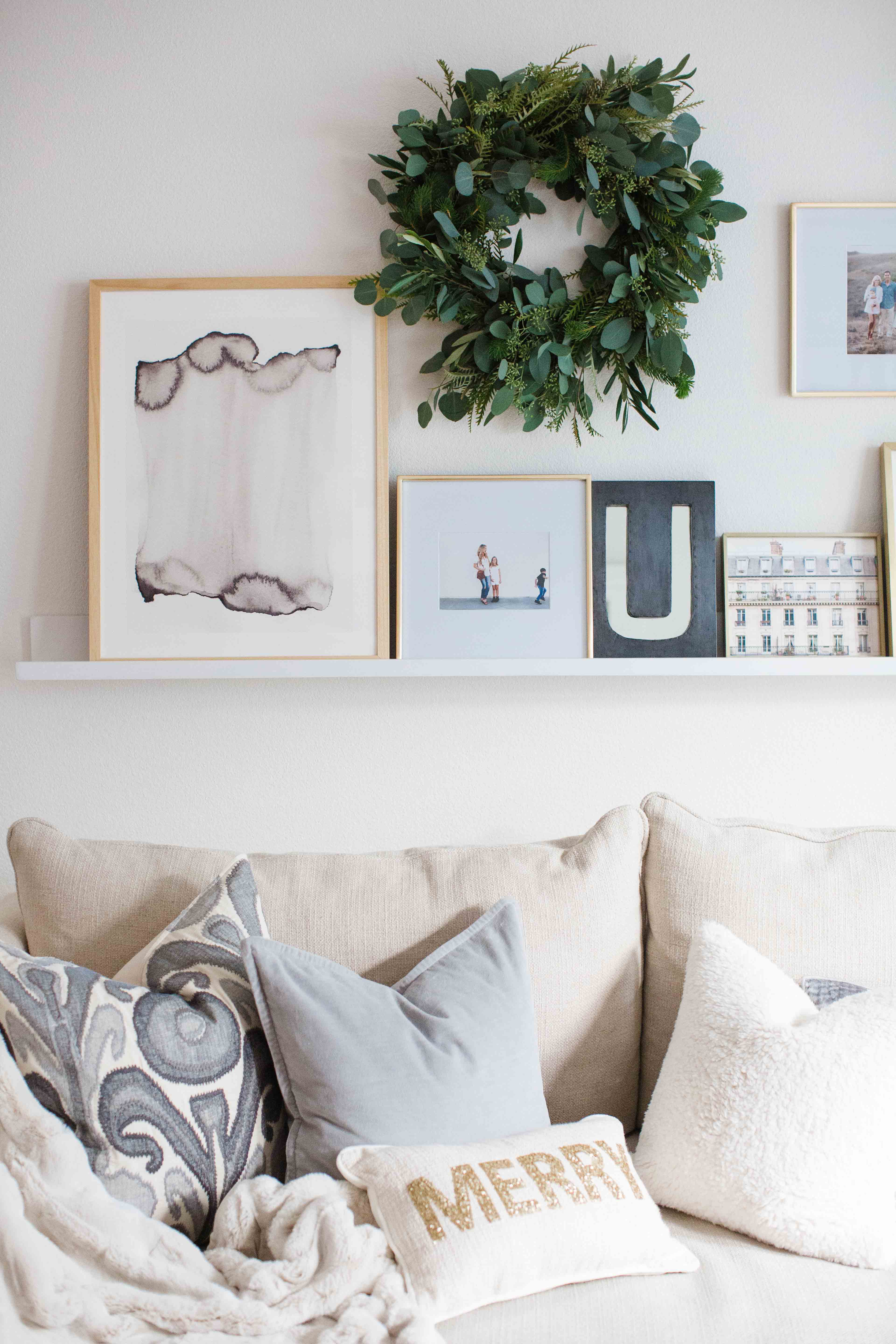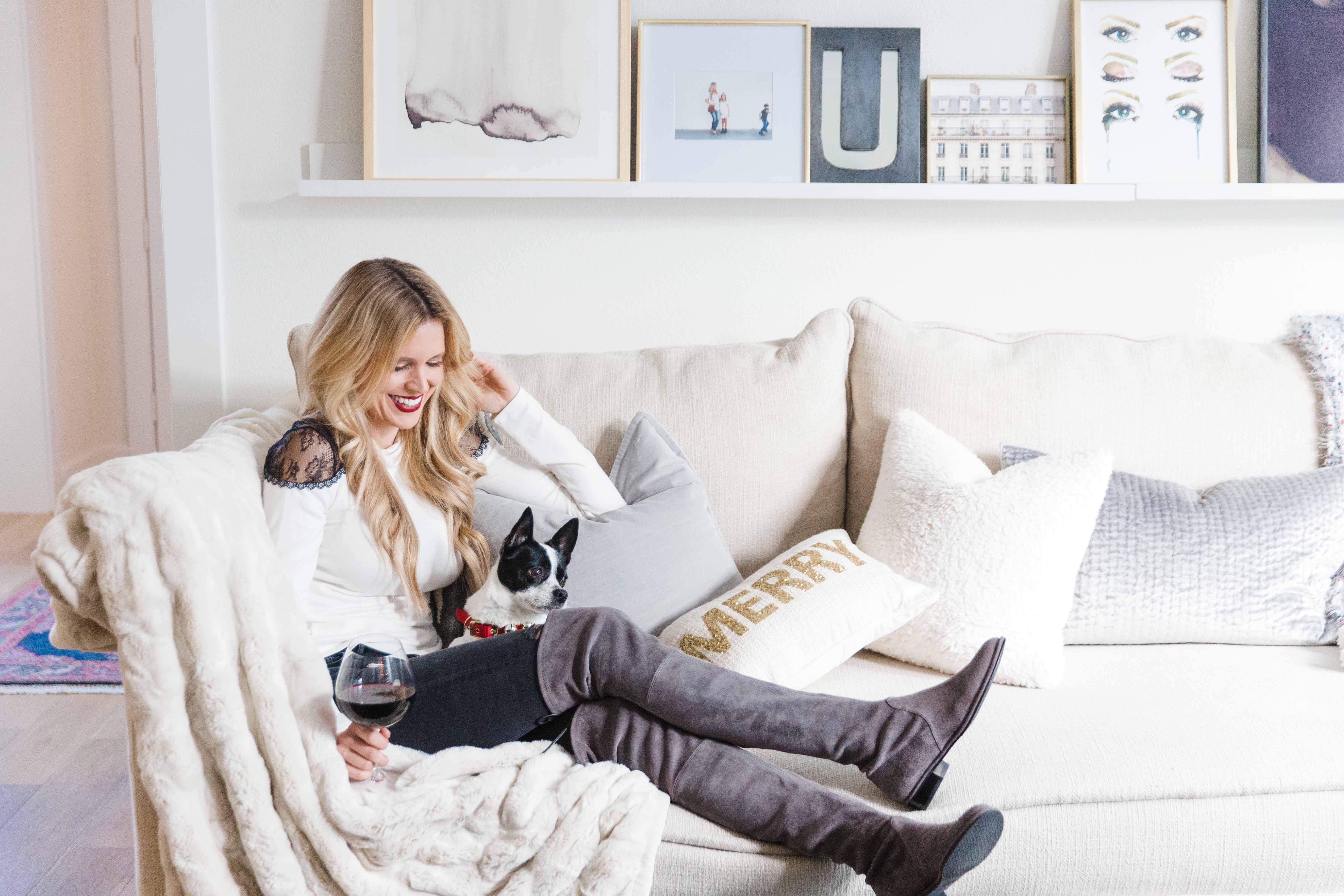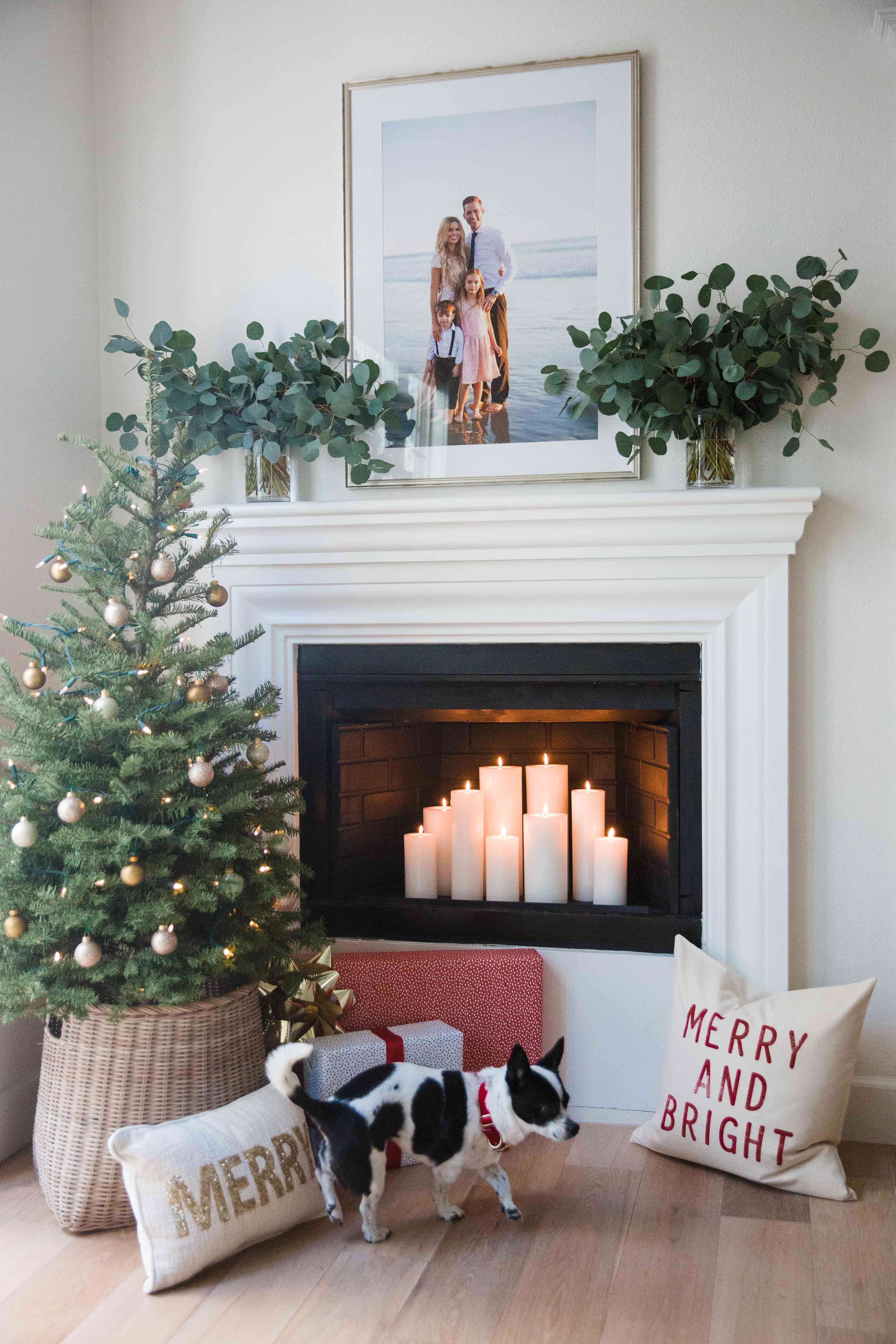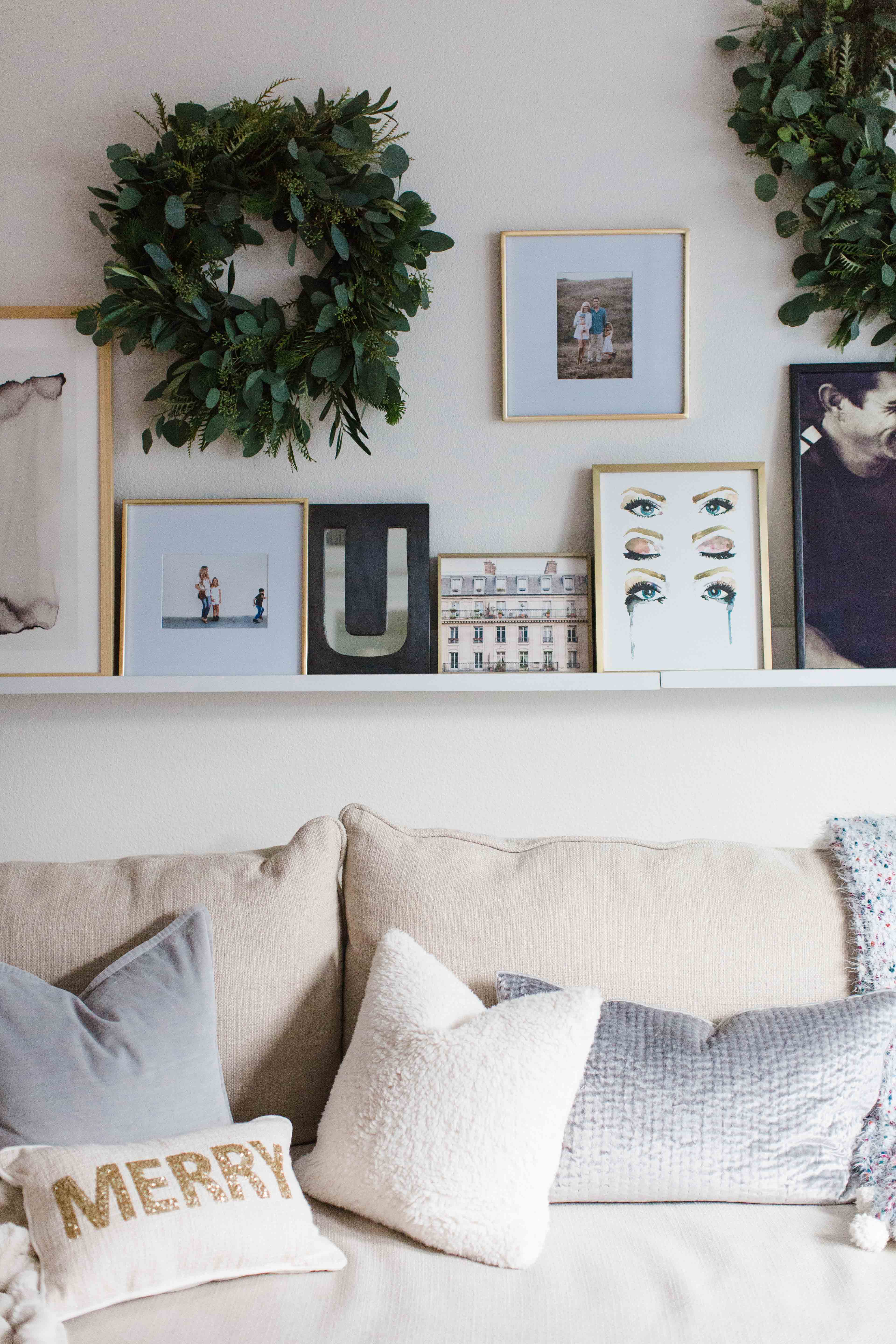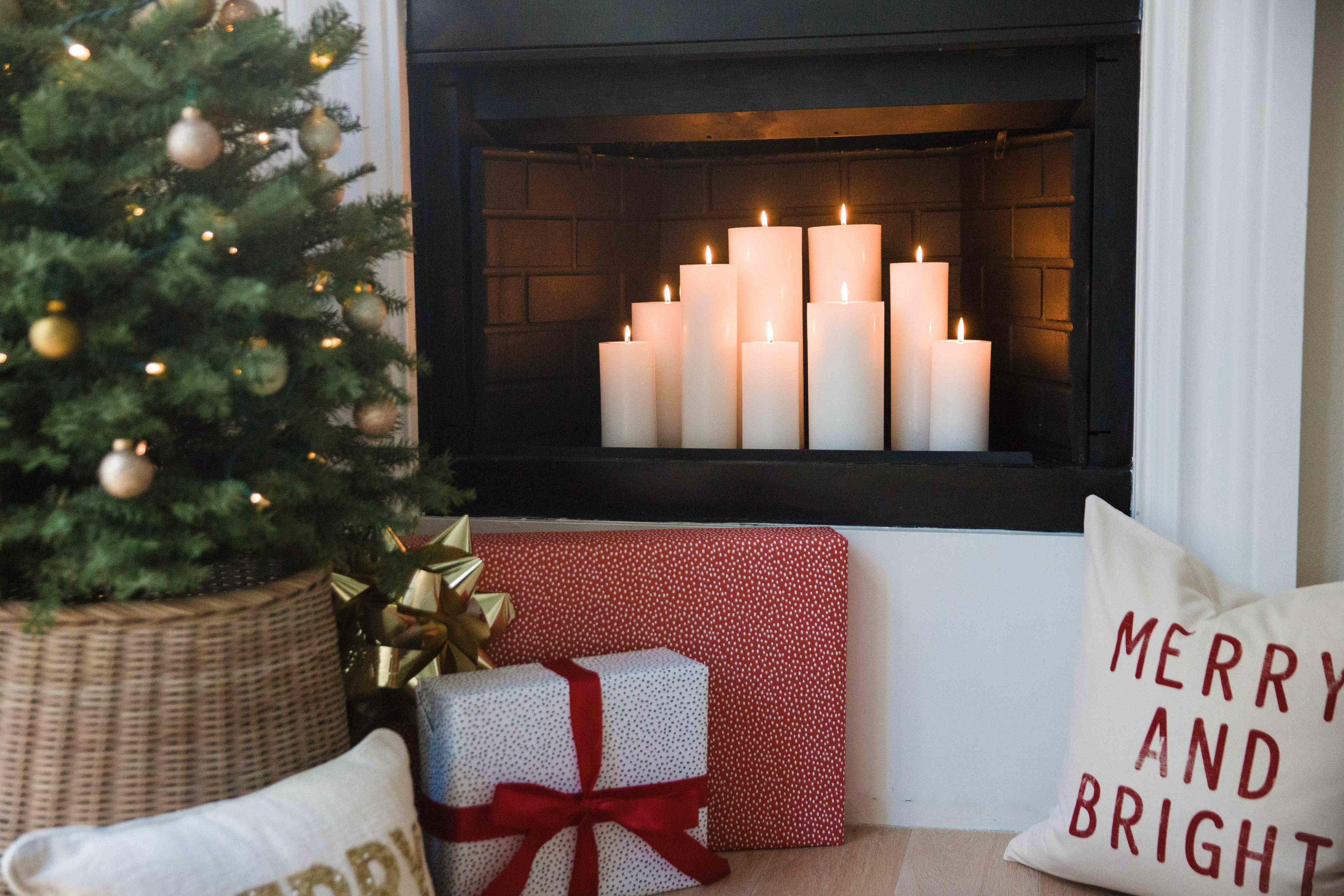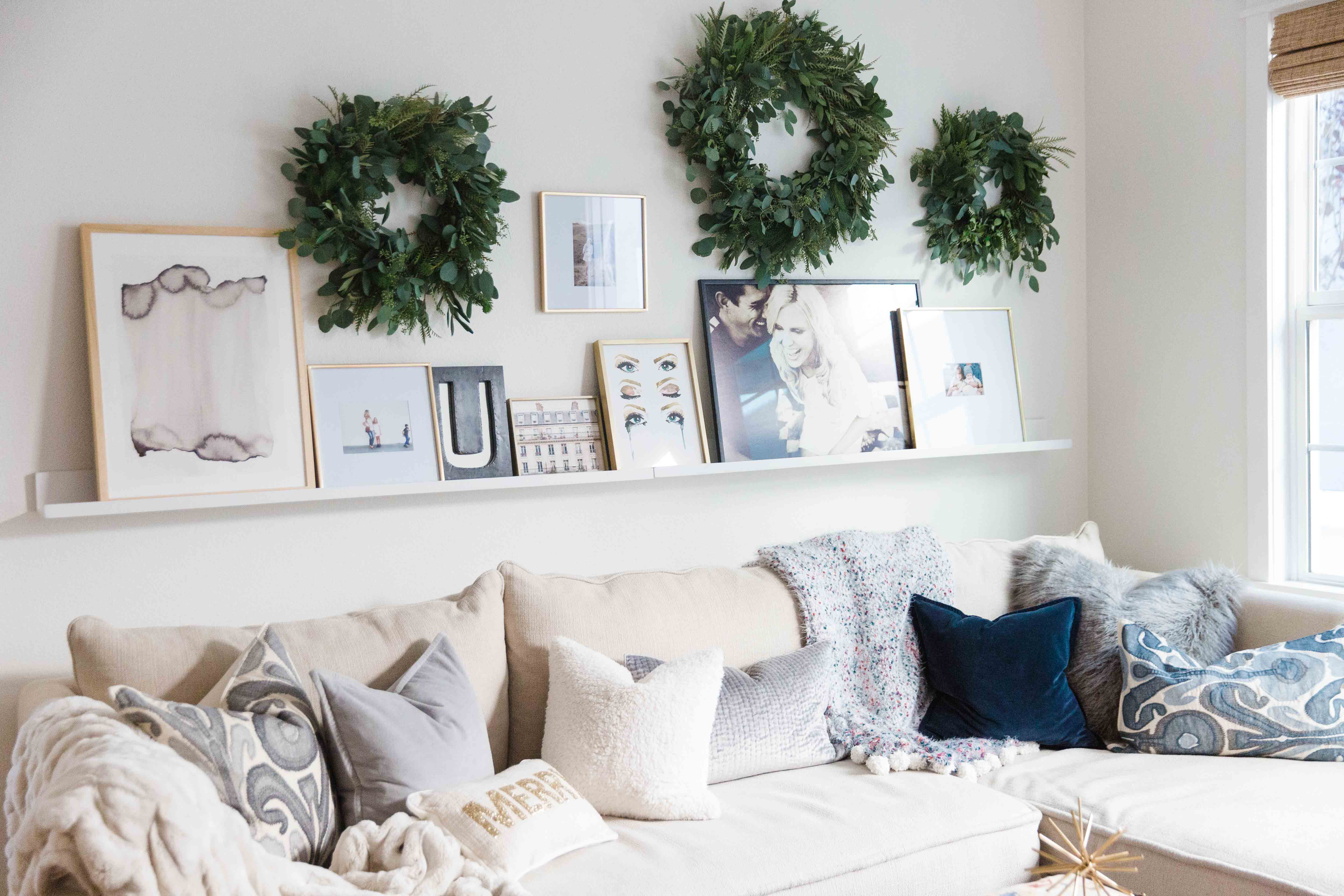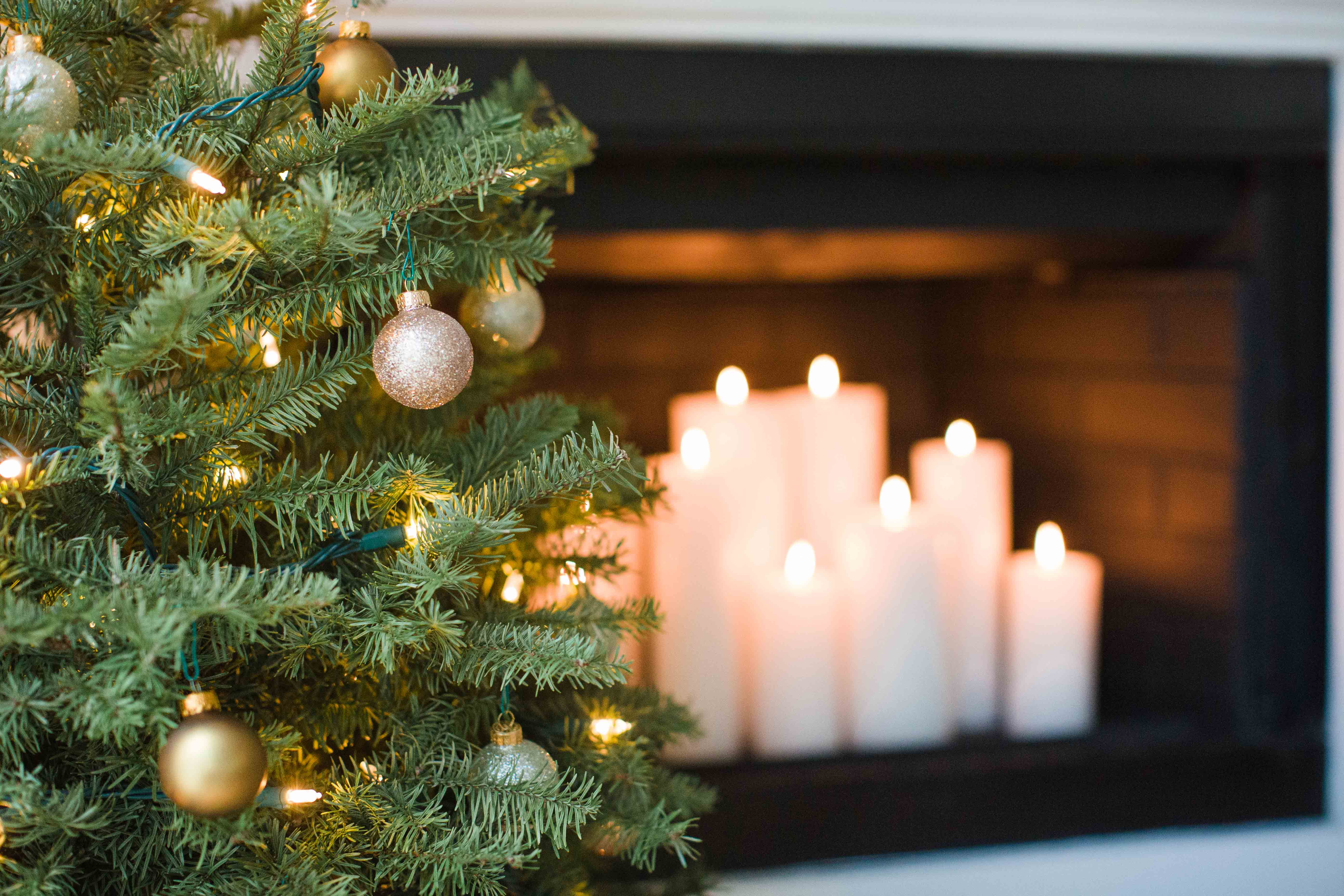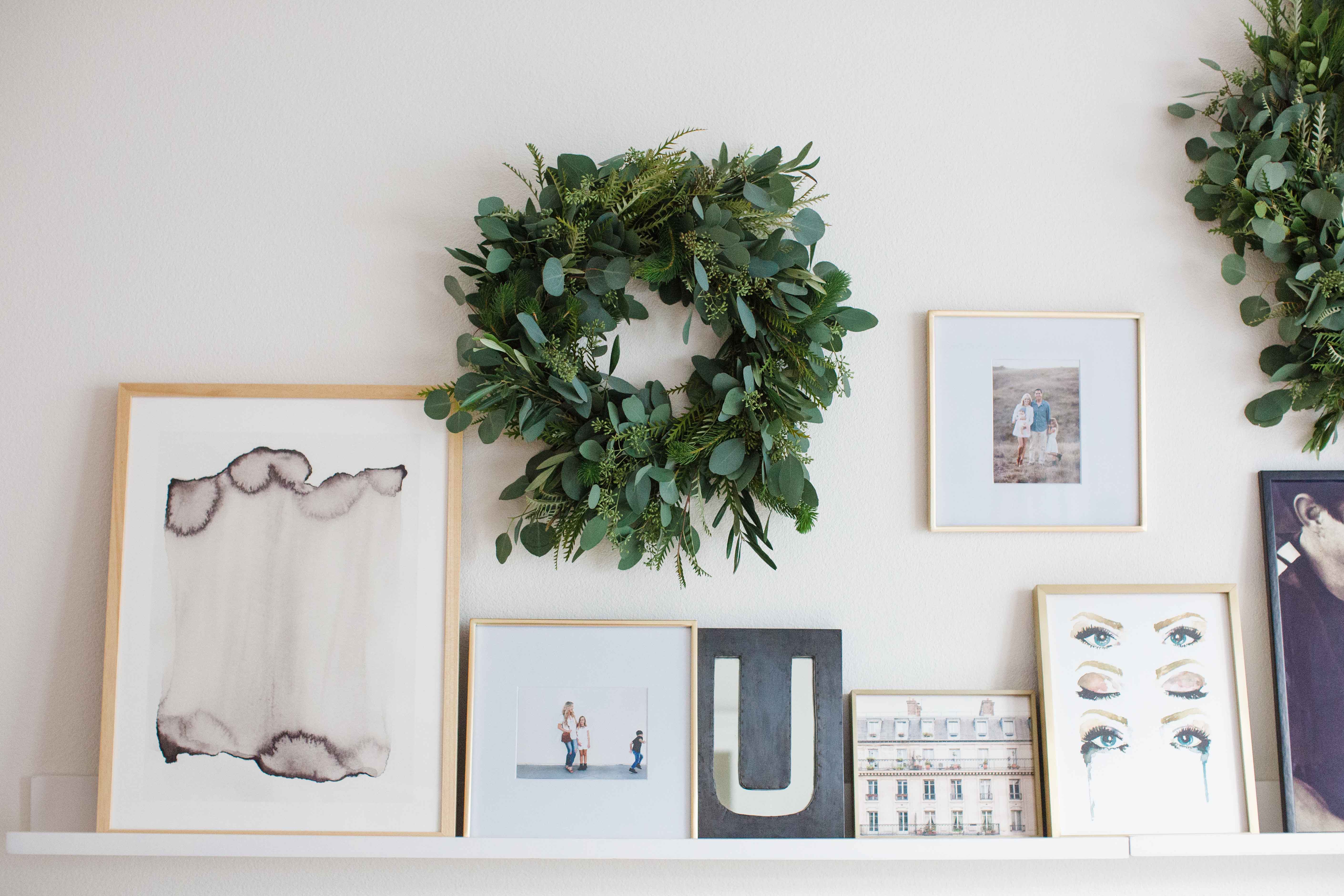 Top: Alice + Olivia Krystalle Turtleneck (and here) | Jeans: Madewell High Rise Ripped Skinny Jeans | Boots: Stuart Weitzman Lowland
Art Prints: Minted Abstract, Paris Architecture, Eyes c/o | Art Ledges: Minted Artful Shelf  c/o | Gallery Wall Frames: West Elm Polished Brass Gallery Frames | Throw: Pottery Barn Ruched Faux Fur Throw | Pillows: IKAT Lumbar, IKAT Embroidered, Faux Sheepskin, Navy Velvet, Velvet Lumbar, Mongolian Faux Fur | Wreaths & Fireplace Eucalyptus: MV Florals
If you caught yesterday's blog post, you know I have a real passion for home decor… so I am excited to share a peek into our holiday living room with Minted. You may already be familiar with Minted for their amazing holiday cards, but they also have an incredible selection of fine art prints. My favorite way to shop their art prints (because there are SO many) is by color play. I knew I wanted my art prints to be neutral monochromatic, and when you click on that option it narrows down the options for you.
Minted recently came out with these art ledges, and I was instantly obsessed and knew we had to have for our living room. I am a big fan of leaning artwork (vs. hanging) so I knew this was a great option for us. I love the look of the art ledges stacked in rows, but our sectional is so humungous we needed an extremely long shelf to balance the girth of our couch. We ordered two of their 60″ shelves (their longest option) and hung them side by side.
My favorite style of decorating is transitional- a mix of traditional and contemporary. I love the idea of hanging additional artwork and picture frames over the ledge. I feel like it gives it a more contemporary, unexpected vibe. When the holidays are over and we take down our gorgeous wreaths (thank you MV Florals!), I will work on adding additional prints and frames over the ledge.
I had hoped to share our entire living room space with you, but the coffee table we want isn't available until March. We've had our sectional for some years now, and I recently saw this sofa and can't get it out of my head (uh-oh). We had a slab leak about month ago, which is common in the area where we live and I still don't completely understand exactly what that means BUT basically they had to drill holes into our fireplace area (insert HUGE grumpy face). So that means in the next few months we are redoing our fireplace as well. It was looking very sad so as a quick fix we basically gutted everything out of it- the fake logs, screen, glass doors-, painted the interior black and filled with white pillar candles. My step-daughter Lily asked, "can we light the fireplace tonight?" and it was so cute, but I was a little confused. I asked "you mean light the candles?" haha
Today is a busy day full of last minute shopping and lots of gift wrapping. Wish me luck! And to all of you that support my blog just by stopping by, THANK YOU from the bottom of my heart. xo
In collaboration with Minted, all thoughts and opinions are my own.
Photos by Taylor Cole.