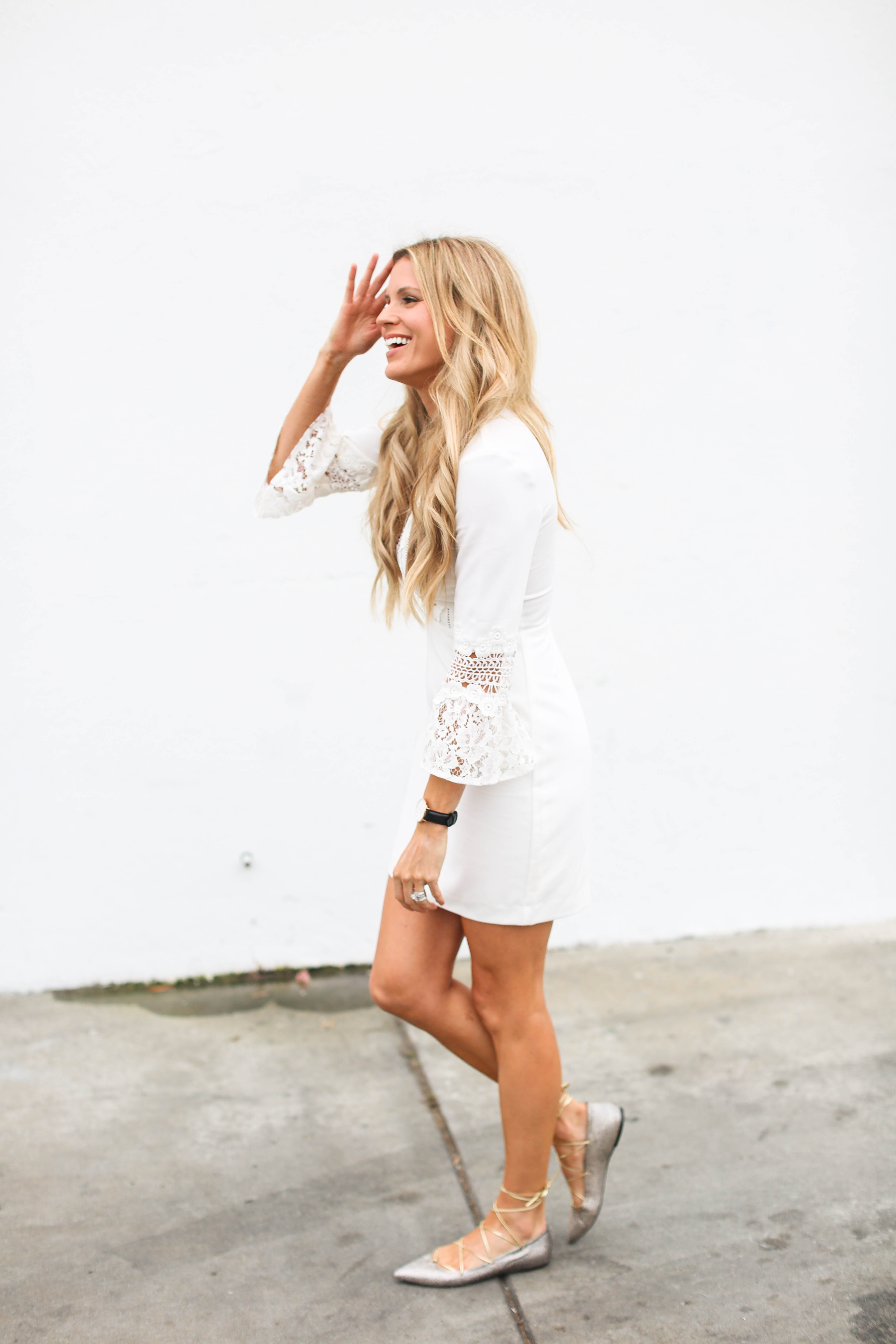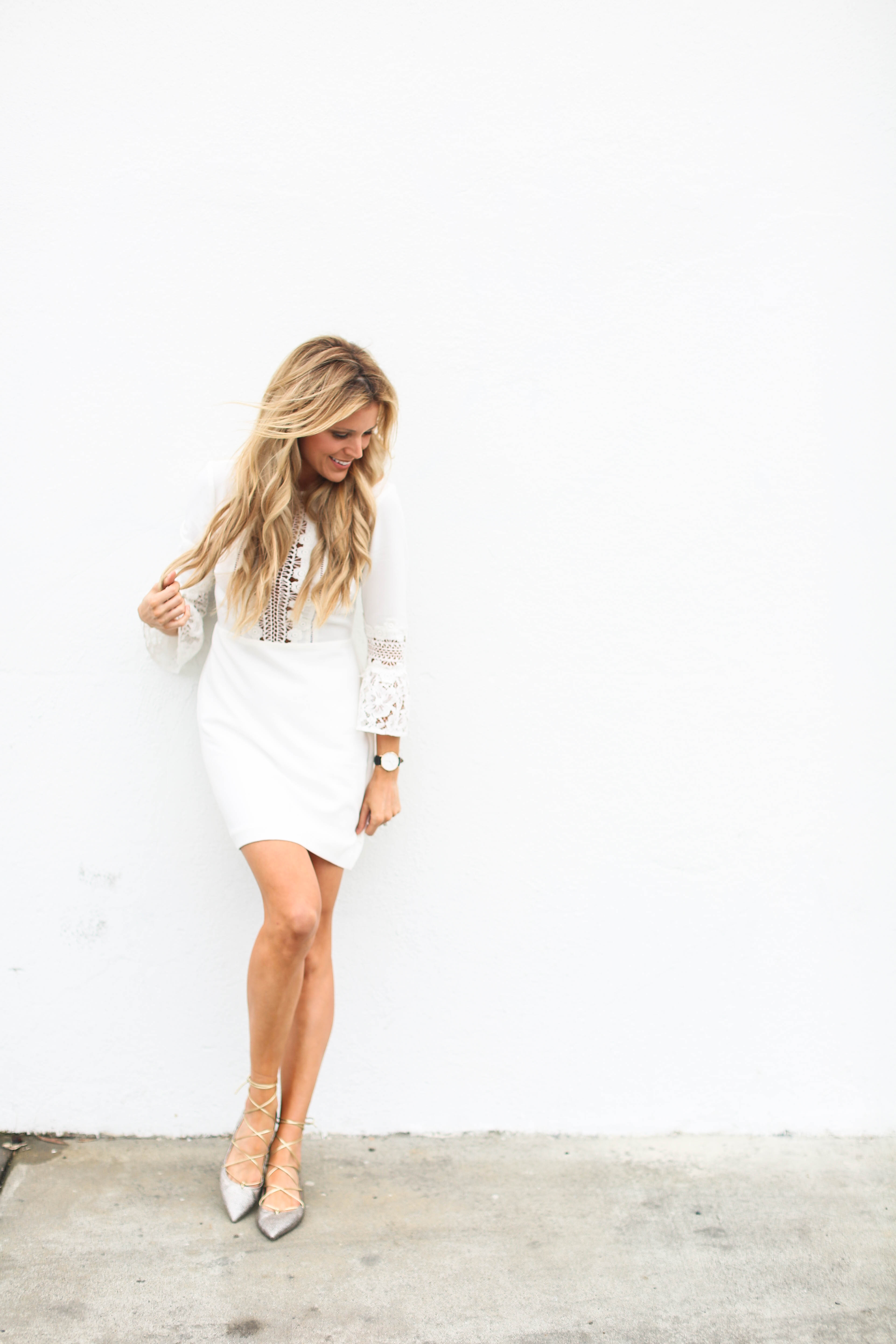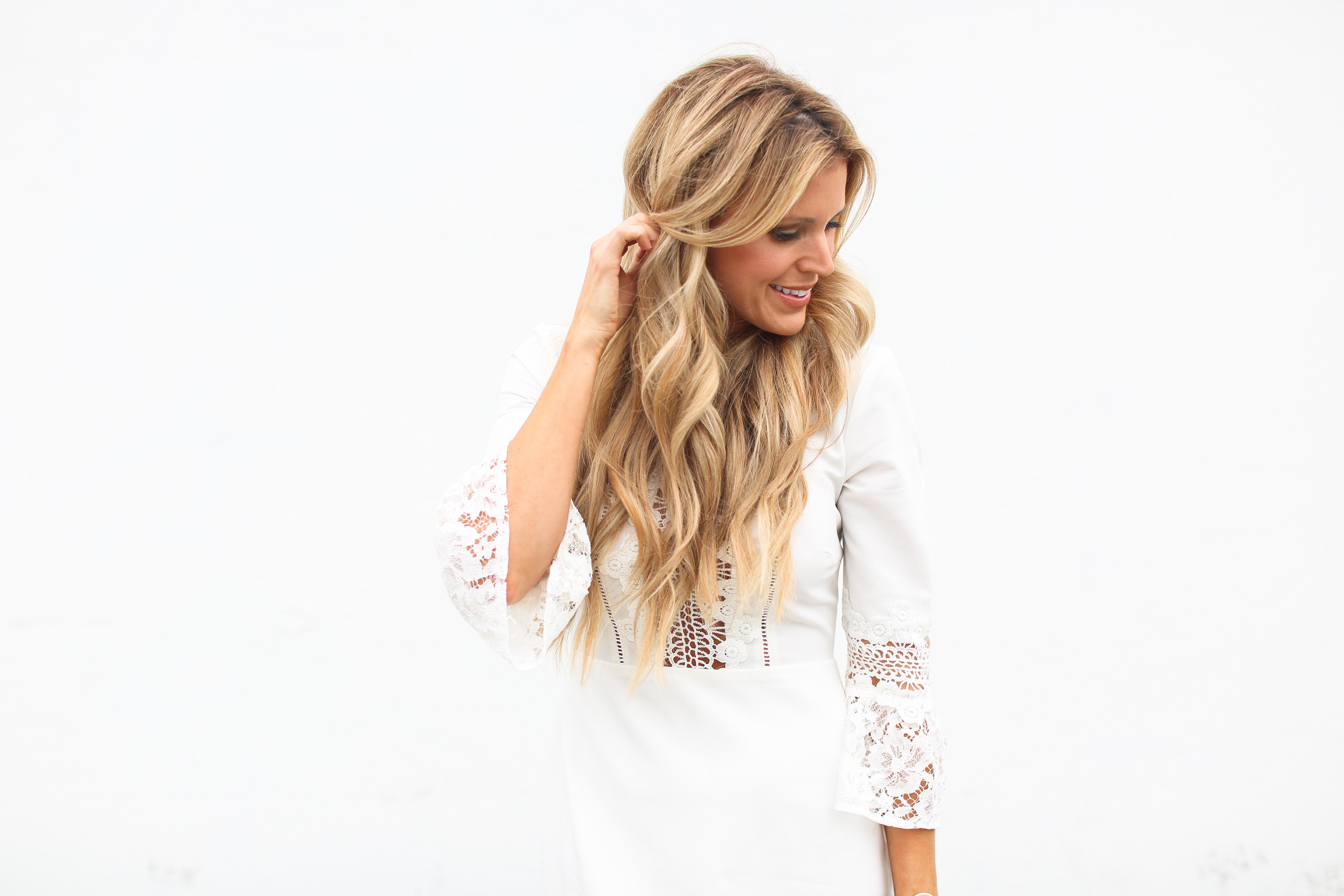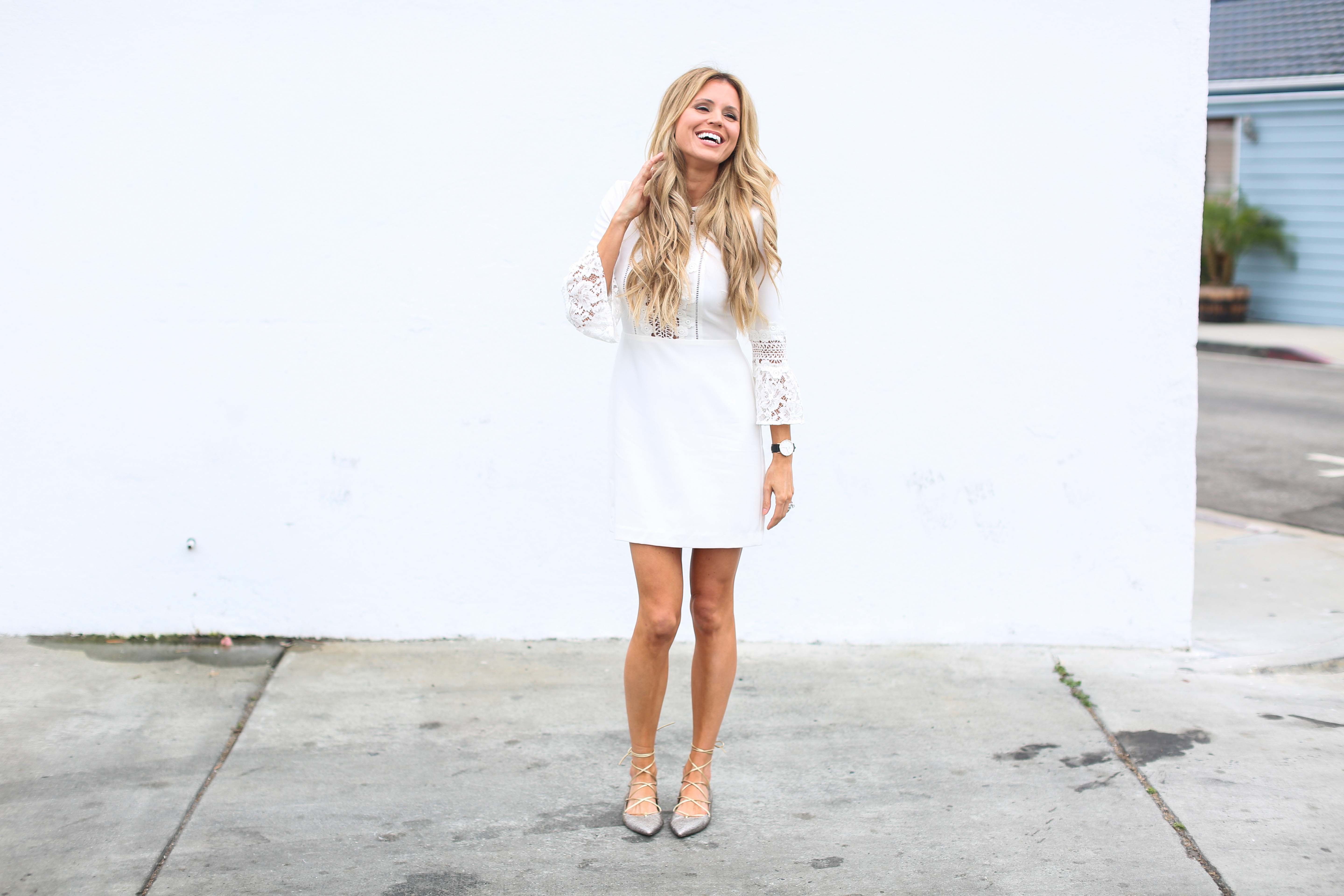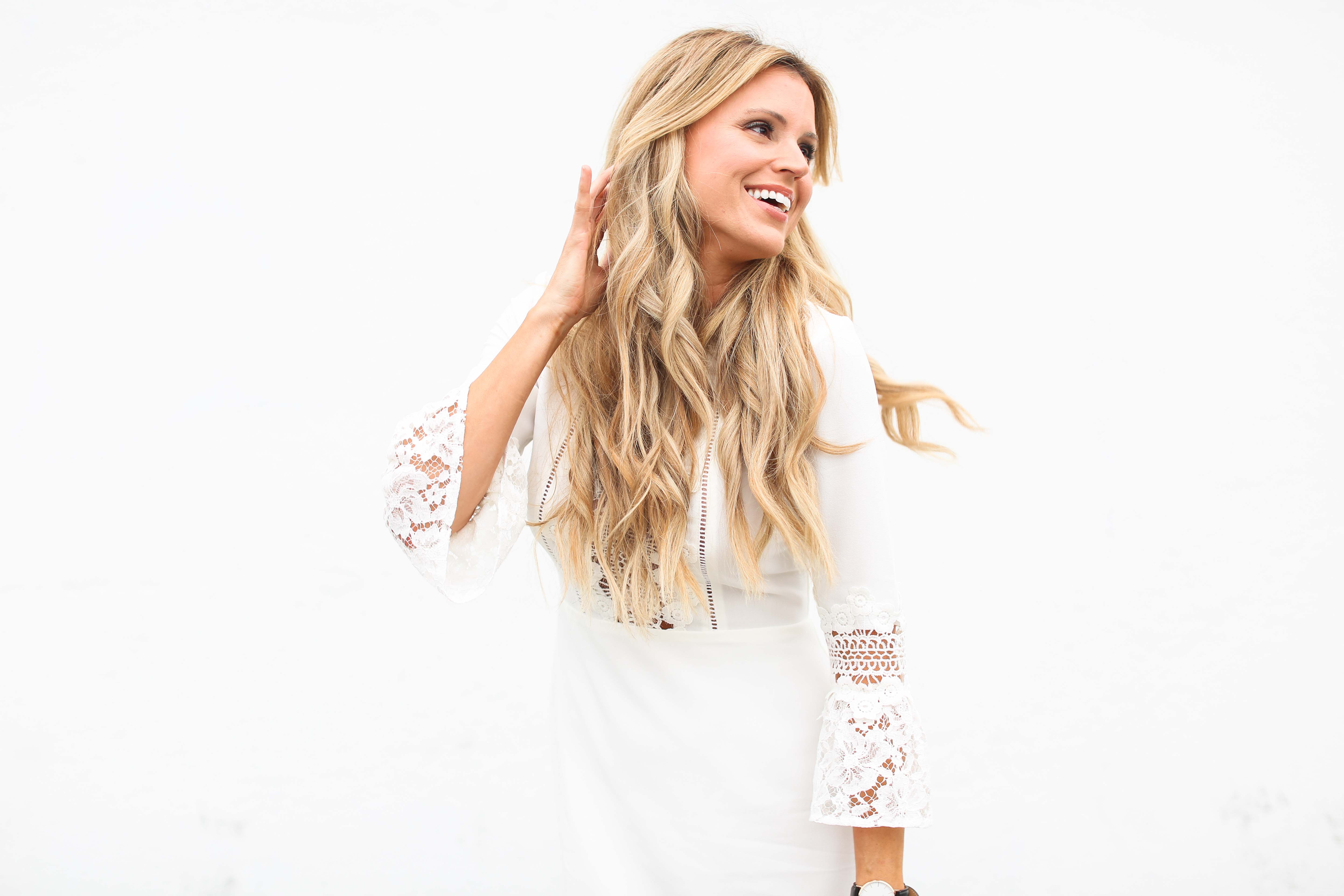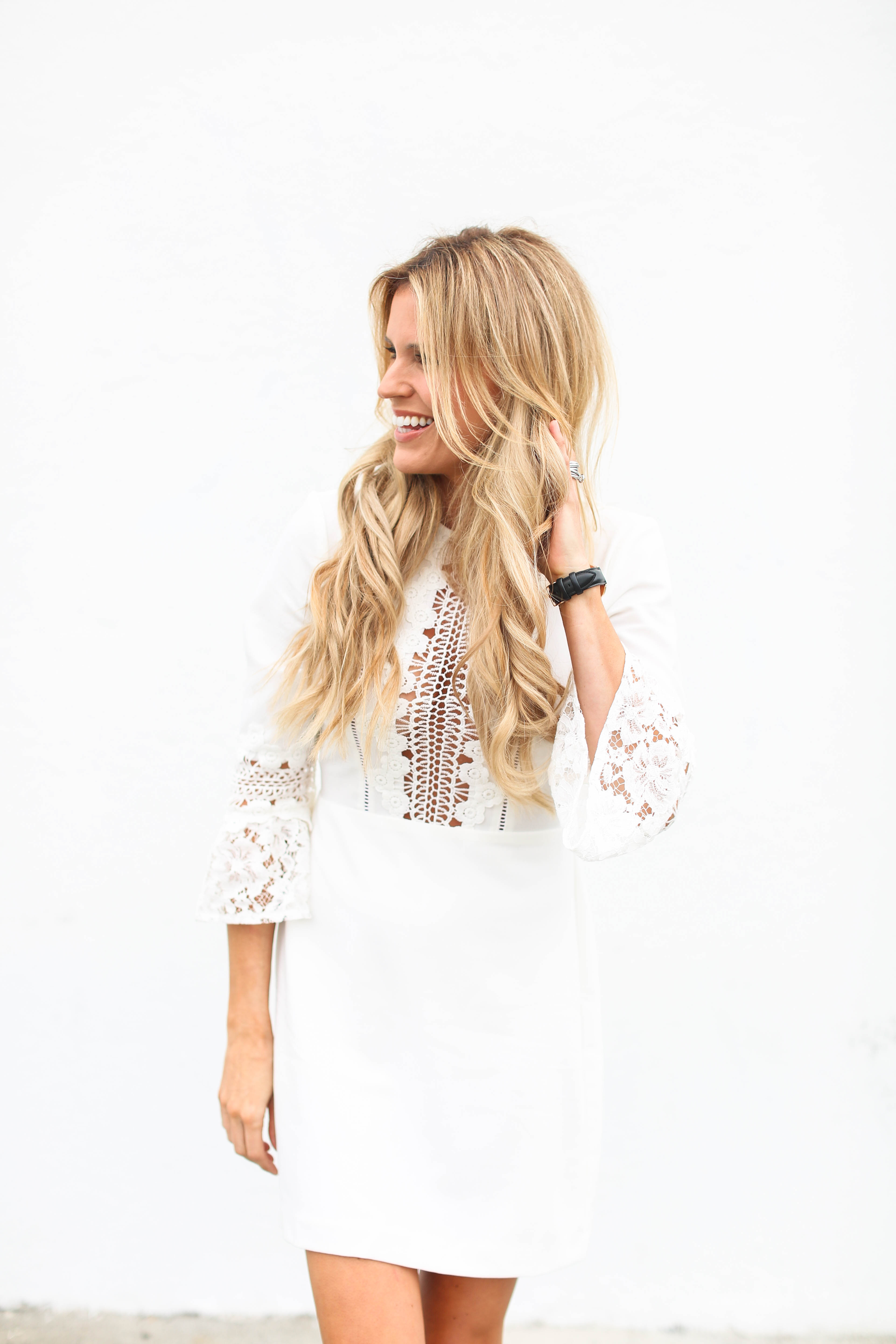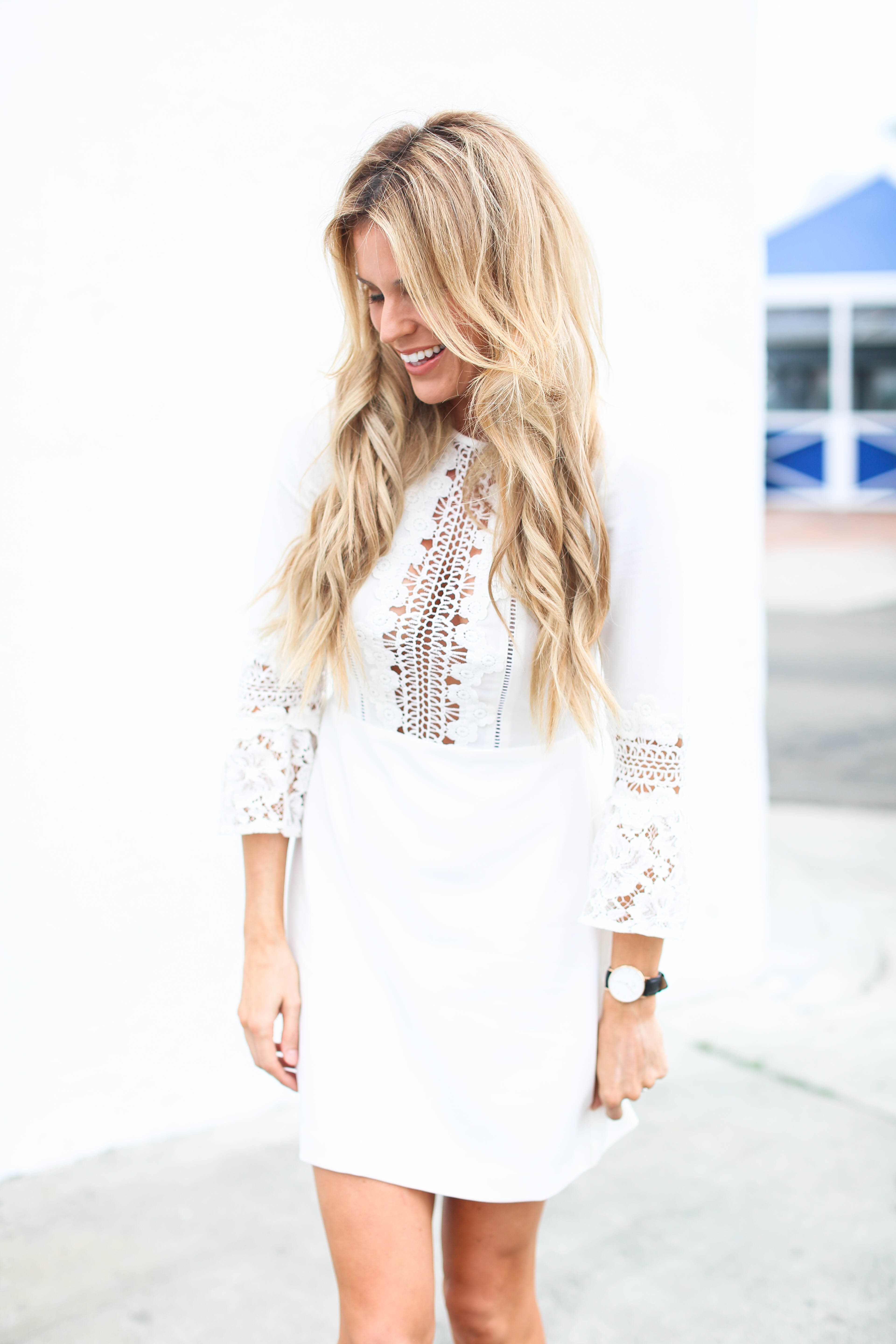 Dress: WAYF Somerset Lace Trim Dress (and here!) c/o | Lace- up Sandals: J.Crew older style/ sold out (similar options here & here) | Watch: Daniel Wellington Classic Sheffield Watch 36mm c/o
I think my friend/photographer Taylor said it best about this dress "from far away it looks like a sweet, church dress, but up close it's a PARTY."
This dress is quite the party on me, ha! To make it a little less party, you can layer over a cami or bandeau top. I literally threw this dress on and ran out the door to get my hair blown-out so I didn't give it too much thought. When I looked at myself in the mirror, I thought wow this is kind of scandalous but you would have to be REALLY looking and you still probably couldn't see anything. My favorite part about this dress is the flared lace sleeves. Flared sleeves, ruffles, and any sort of volume really are a major trends for fall.
After I got my hair blown-out at Drybar, I posted this selfie on Instagram, and have never received such a big reaction as I did on this dress. It's available at both Shopbop and Revolve, and at $101 it's not too bad! I paired with metallic lace up flats that I got last year from J.Crew. They are one of my all-time favorite pairs of shoes, but they absolutely MURDER my feet so I never wear them. They are no longer available, but I linked some similar options below.
Thank you so much for stopping by! I have been so busy trying to prep for New York Fashion Week and make sure the fam is all stocked up and good to go before I leave so it's been kind of hectic. I can't wait to share my trip with you!
XO, Missy
Photos by Taylor Cole.