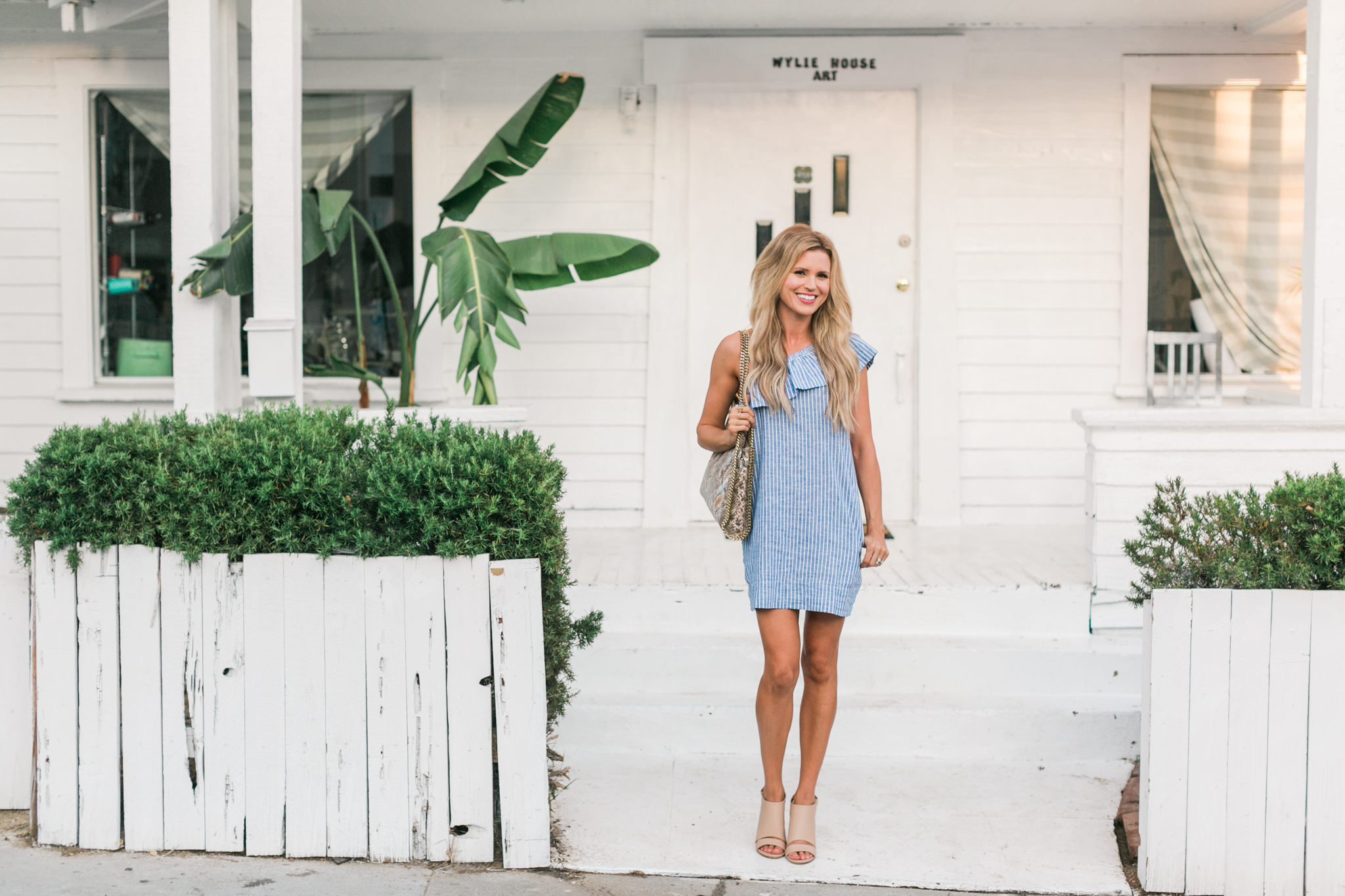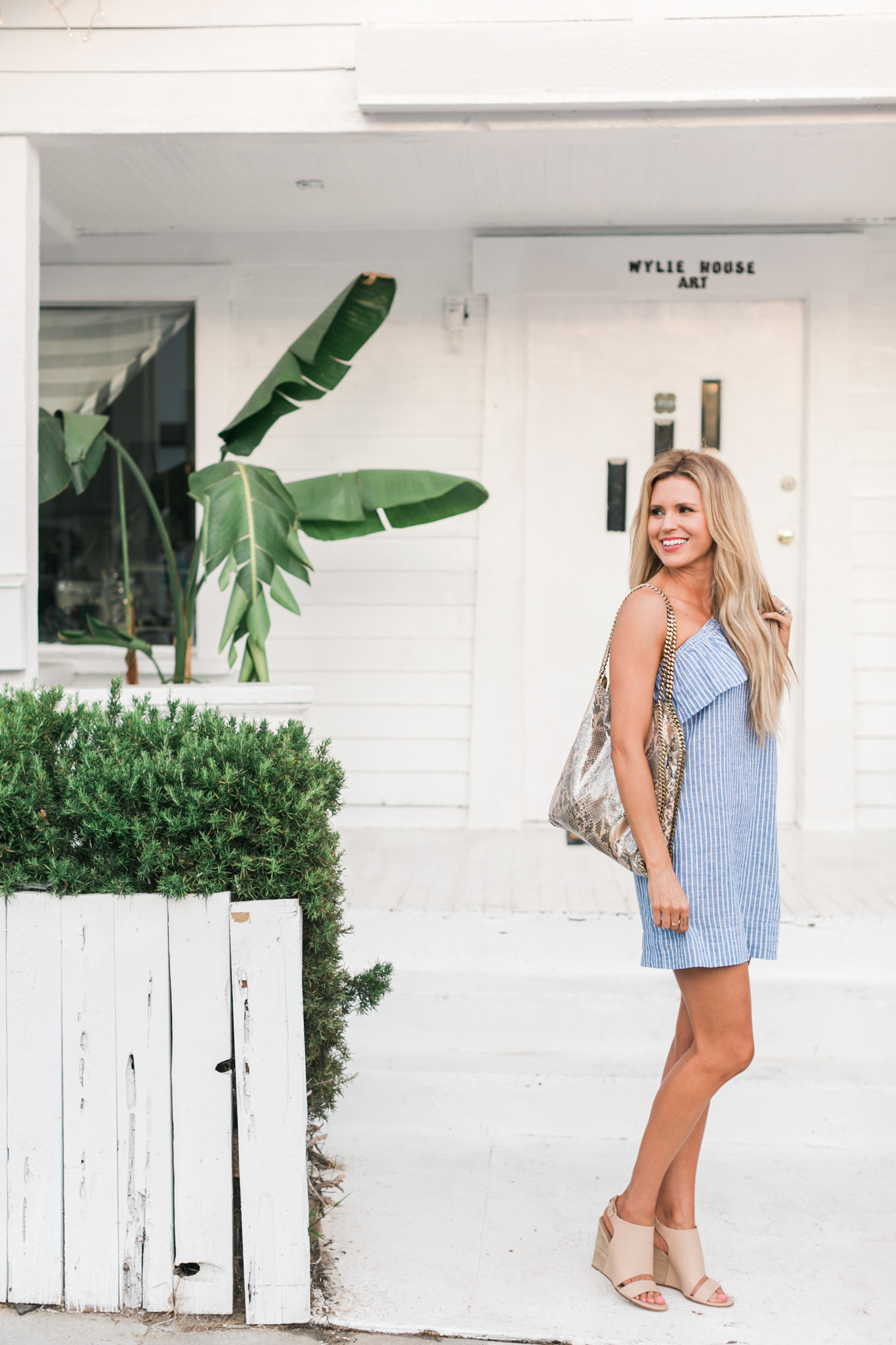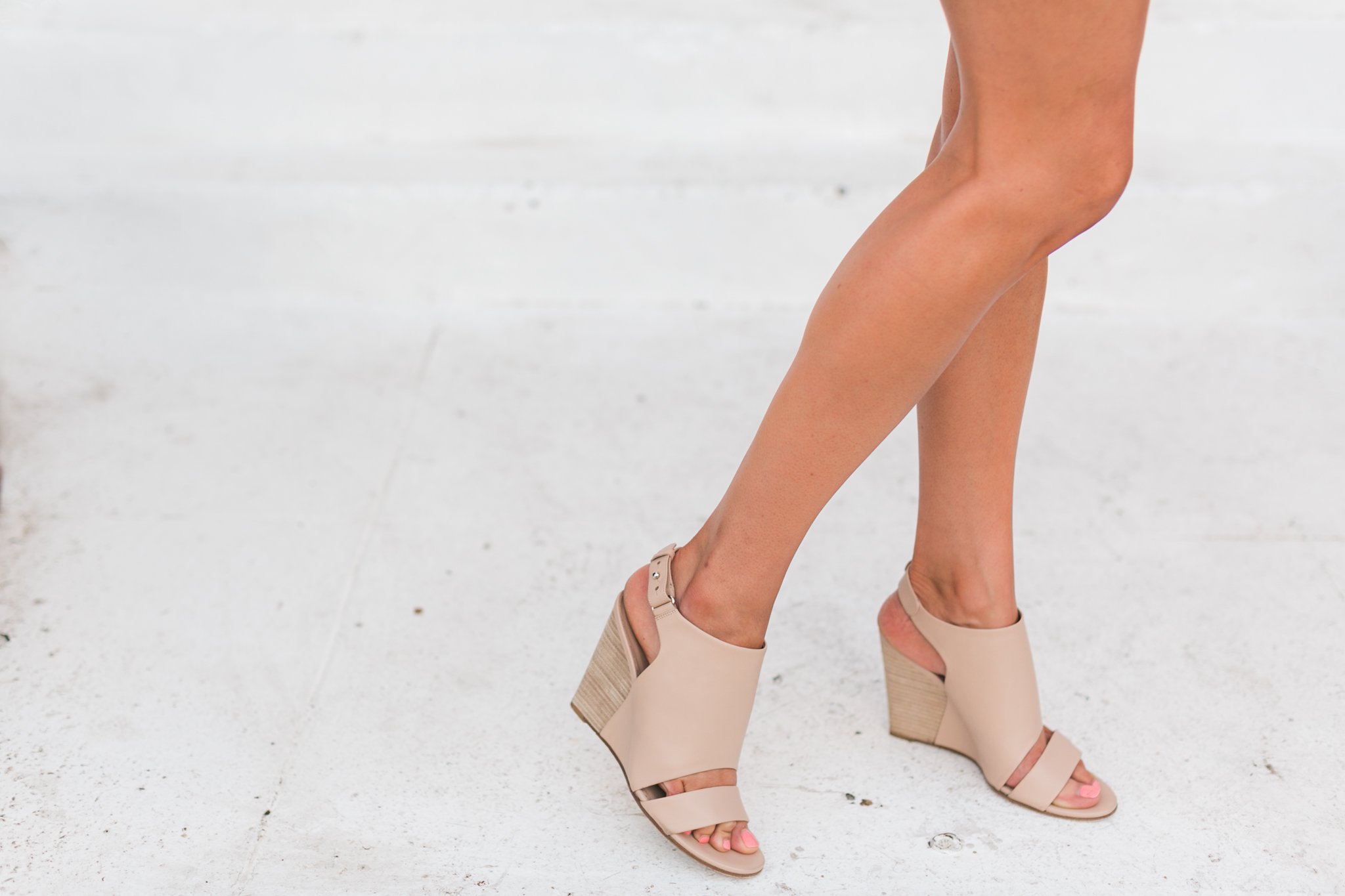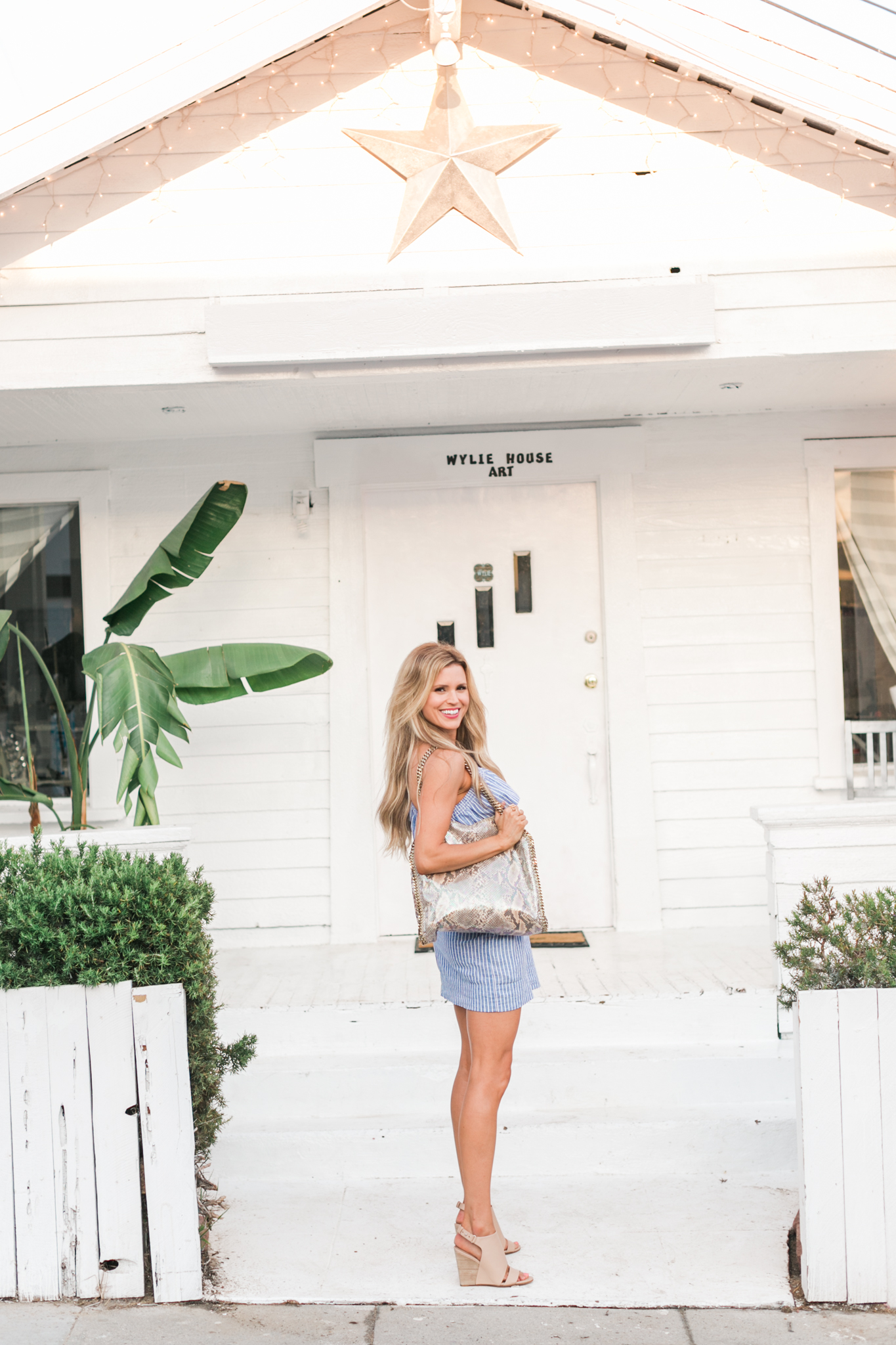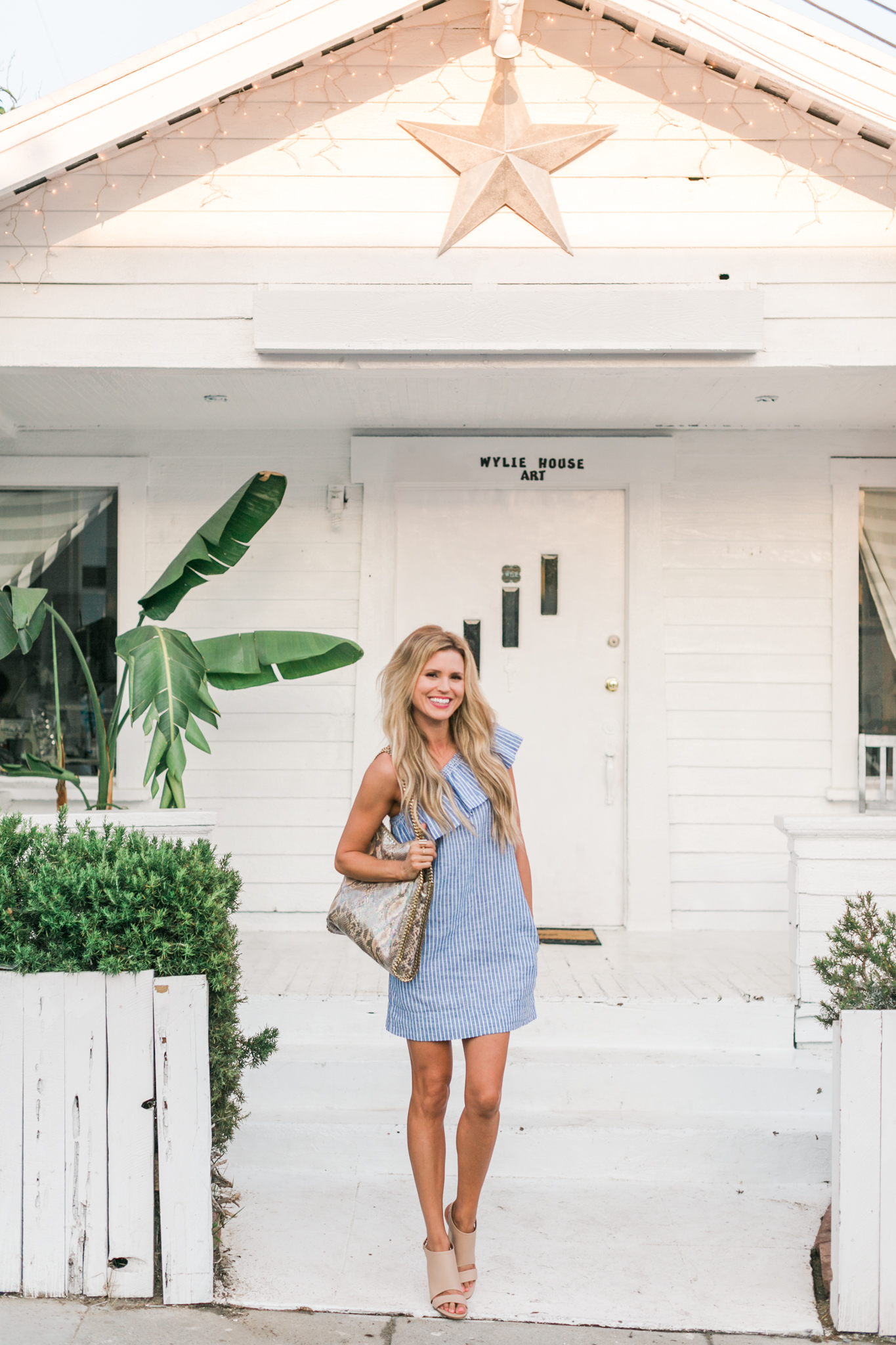 Dress: Madewell Striped One-Shoulder Dress (similar style but off-the-shoulder here) | Bag: Stella McCartney Python Falabella (similar here) | Shoes: Vince Karen Wedges
I typically don't shop a whole lot at Madewell, but every so often I find a treasure there… as is this case with this dress. It looked so stinking cute on the hanger (how often does that happen), but they only had an xxs in the store. I immediately tried it on and was surprised that it fit although my booty was pretty much hanging out the bottom. As soon as I got in my car I ordered it in an xs, and the fit is great. You know you love something when you order it on your phone in the parking structure at the mall. 🙂
For some reason I love pairing my python Stella McCartney bag with chambray dresses. I wore a very similar outfit in this post here. I guess I am a fan! My shoes are long sold out, and I tried to find a similar pair but really any neutral sandal or wedge would look great with this cute dress. The dress was almost completely sold out, but last I checked they did a restock so make sure to grab it before it sells out again!
Thanks for stopping by!!!! xoxoxoxoxo
Photos by Valorie Darling.