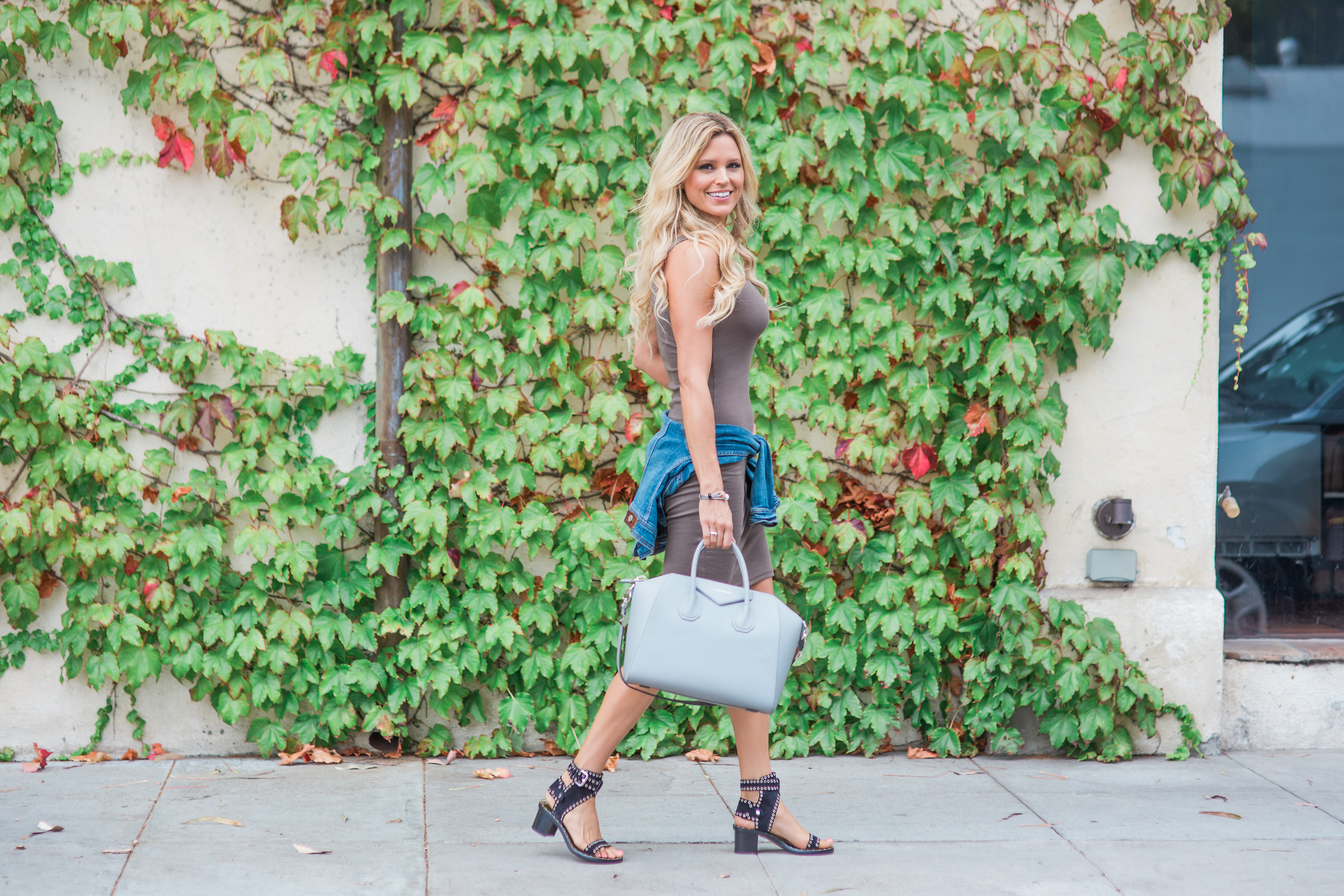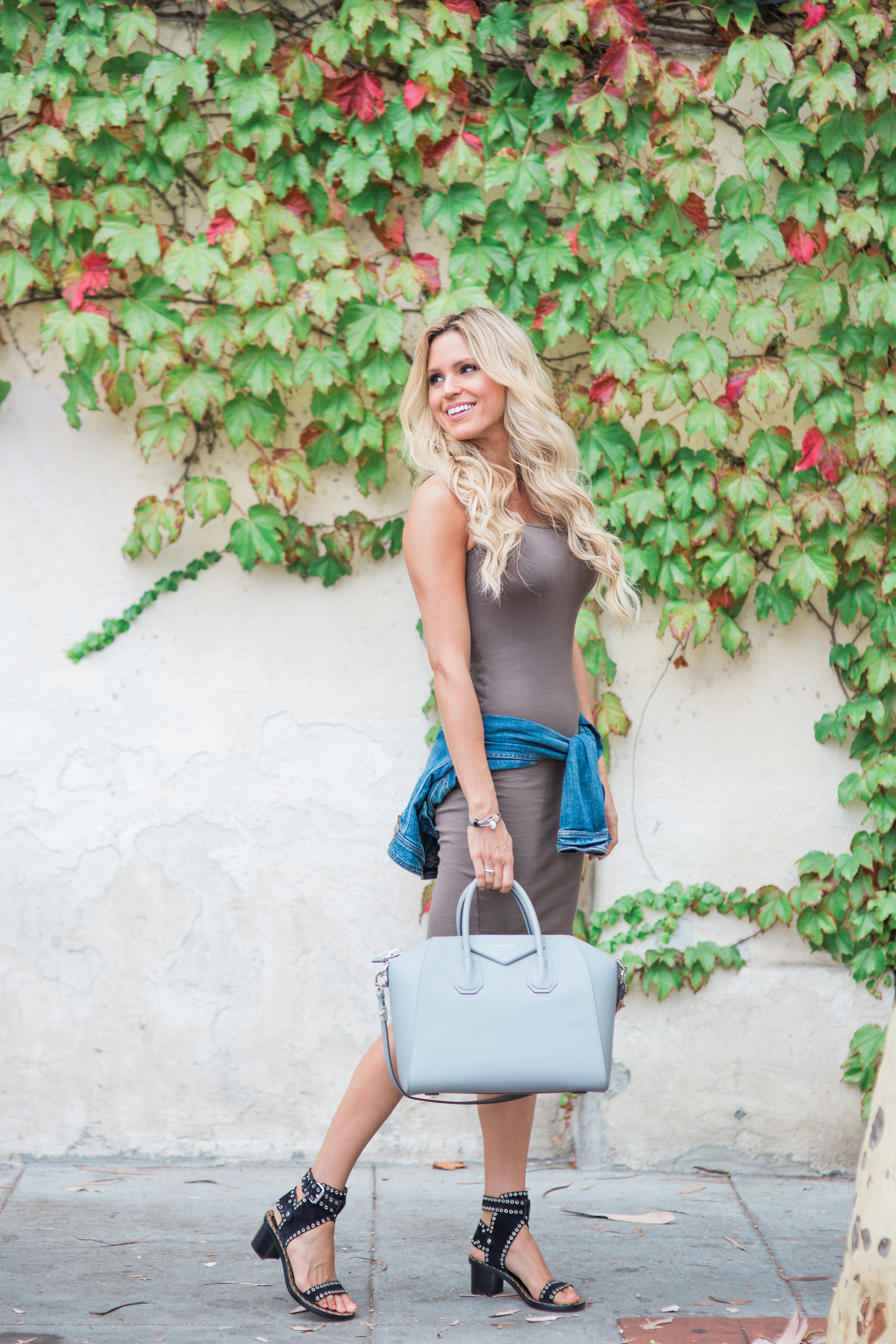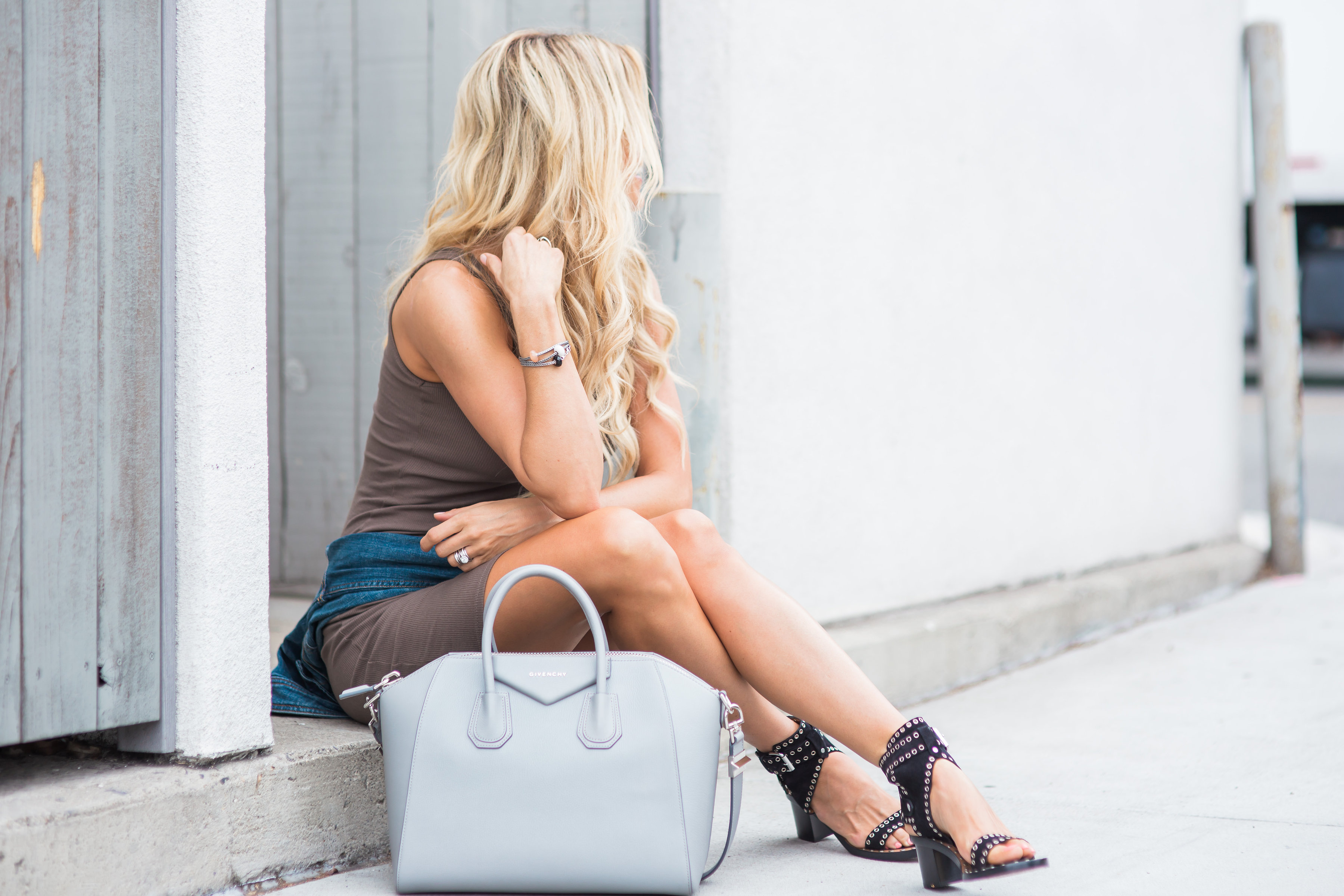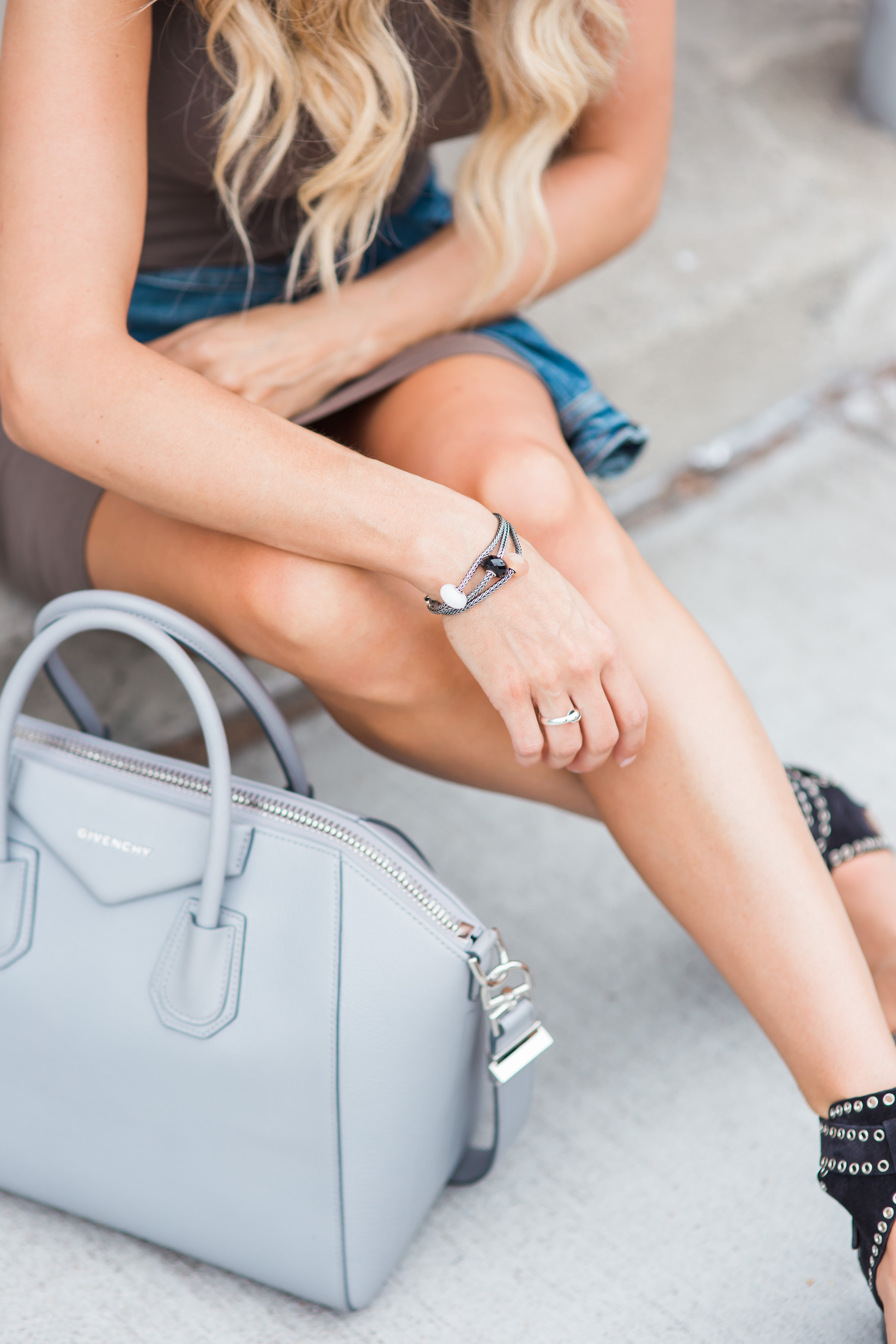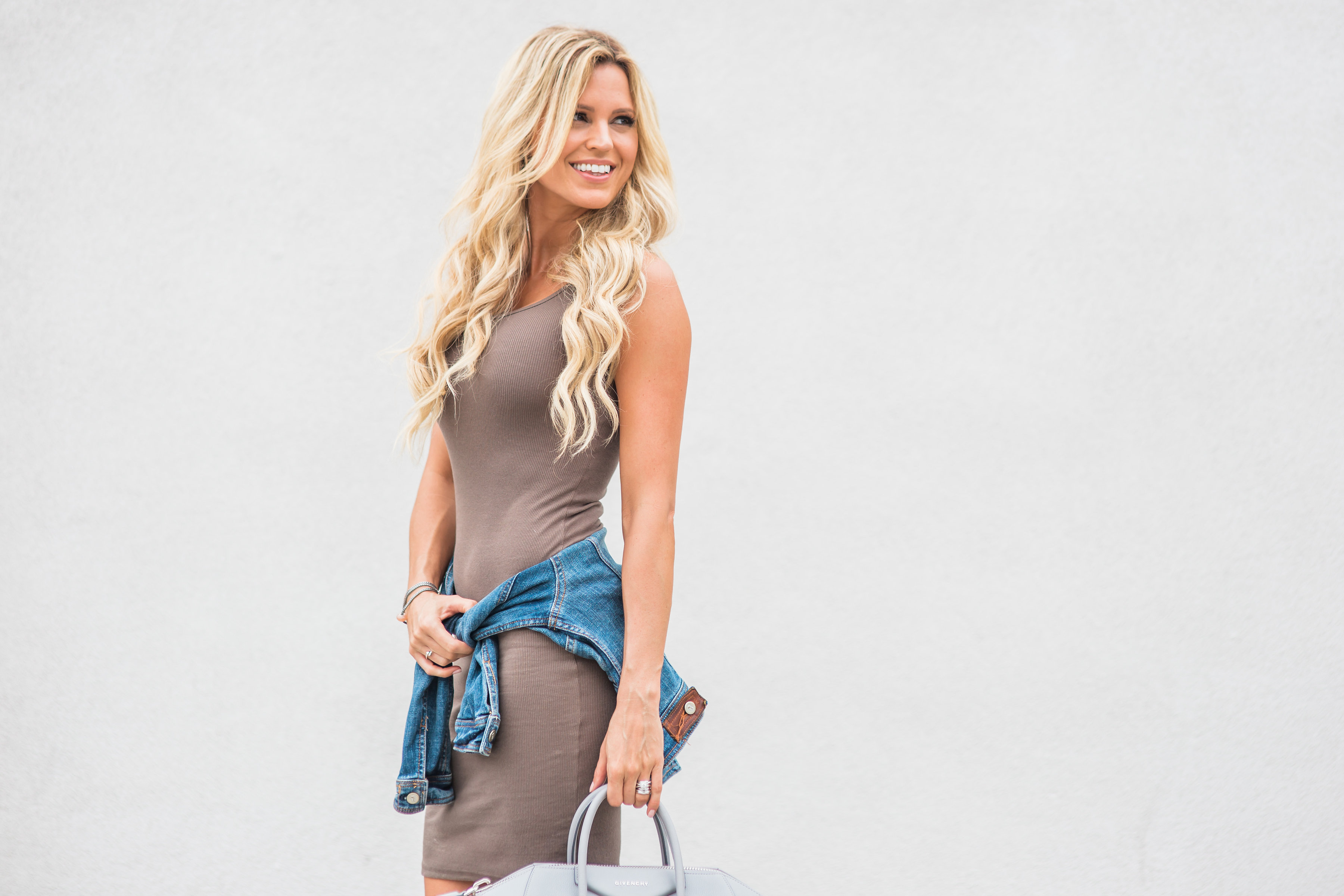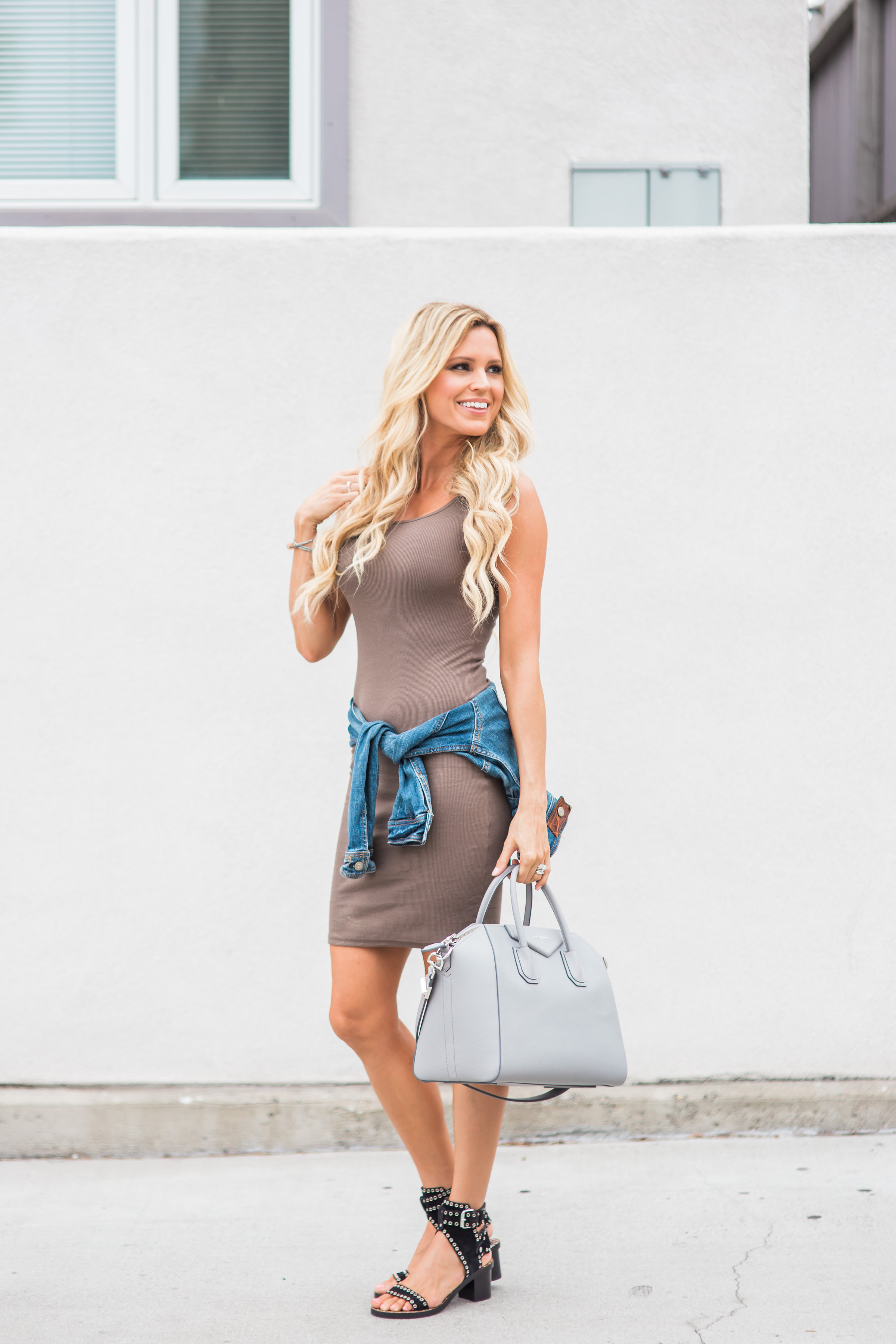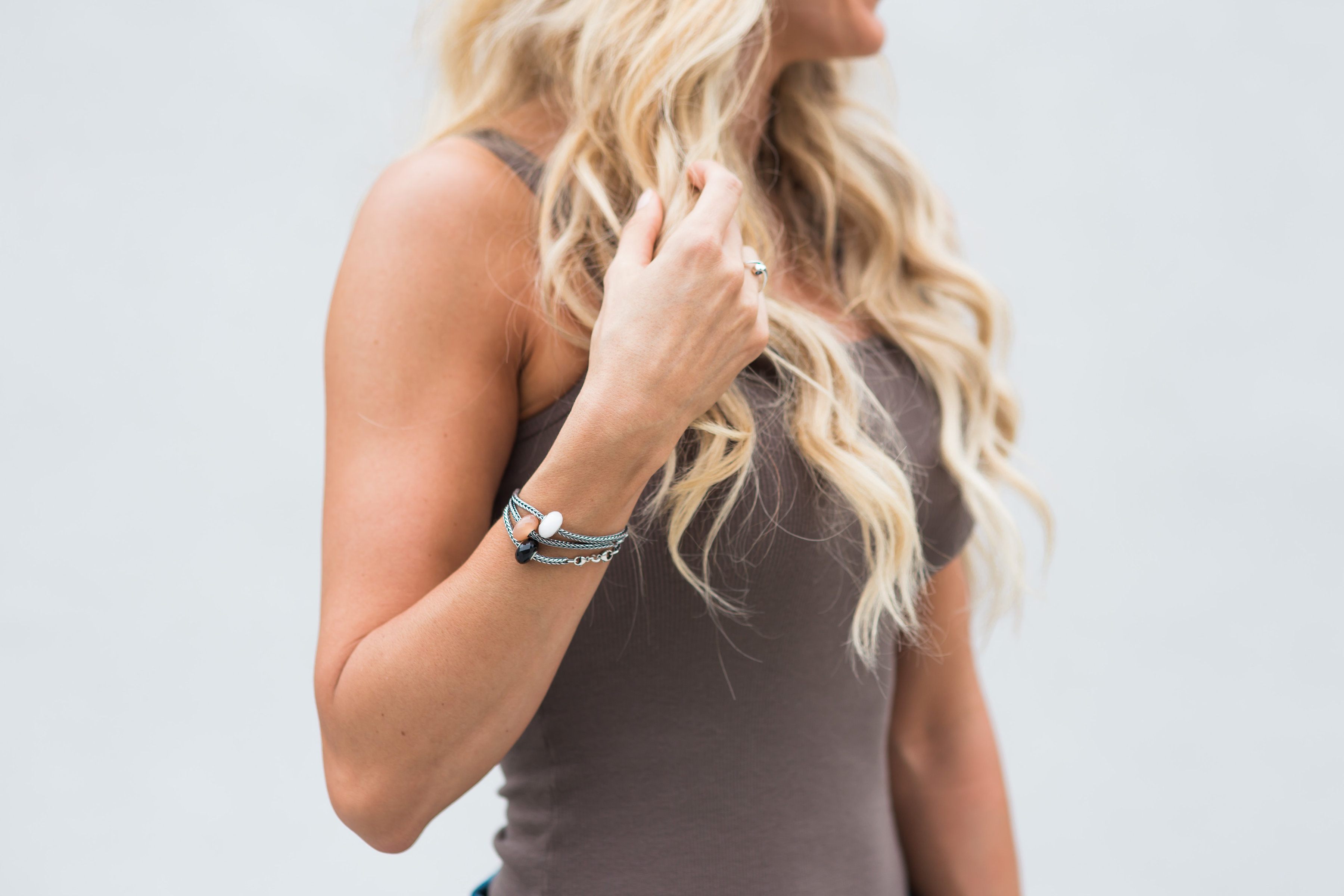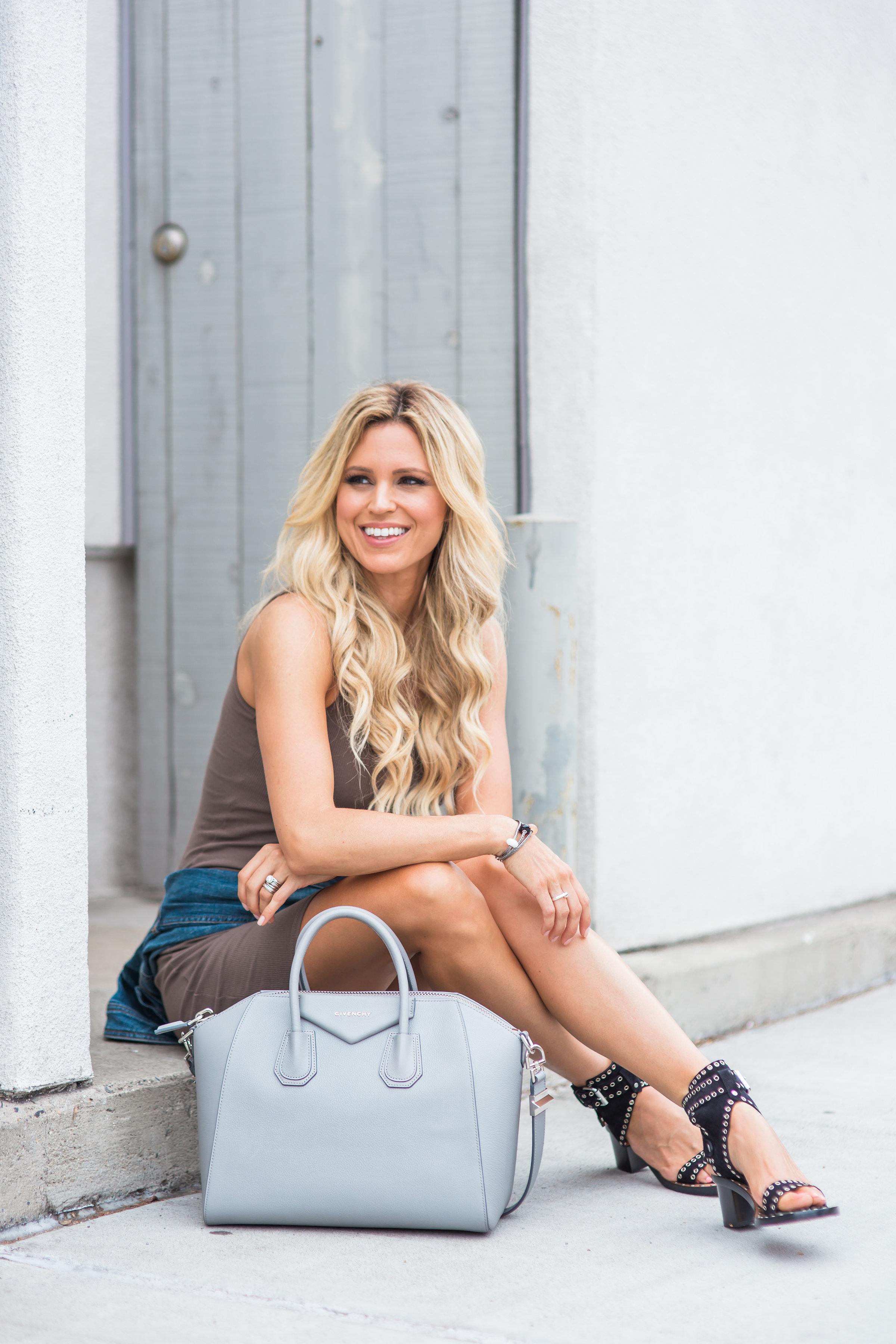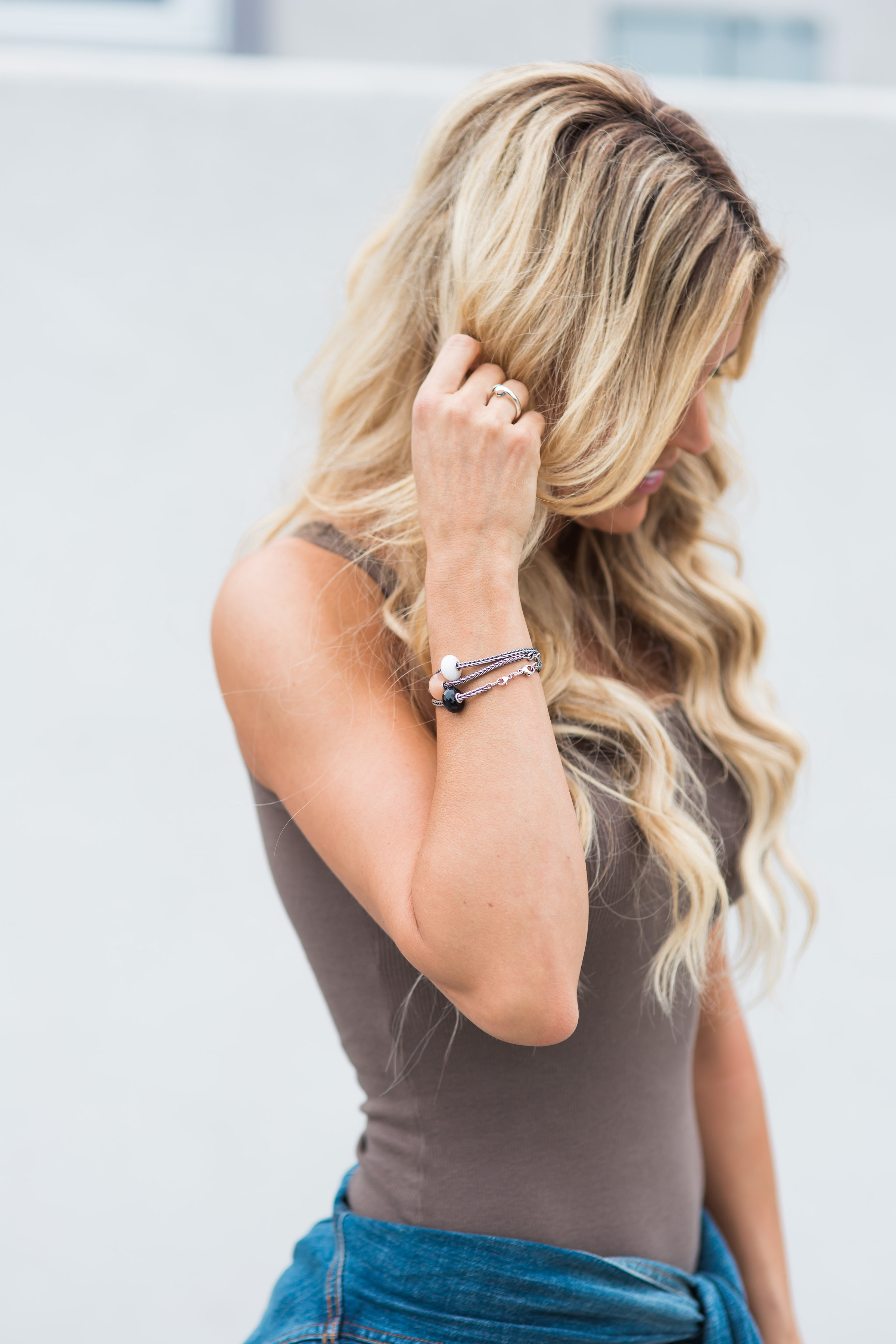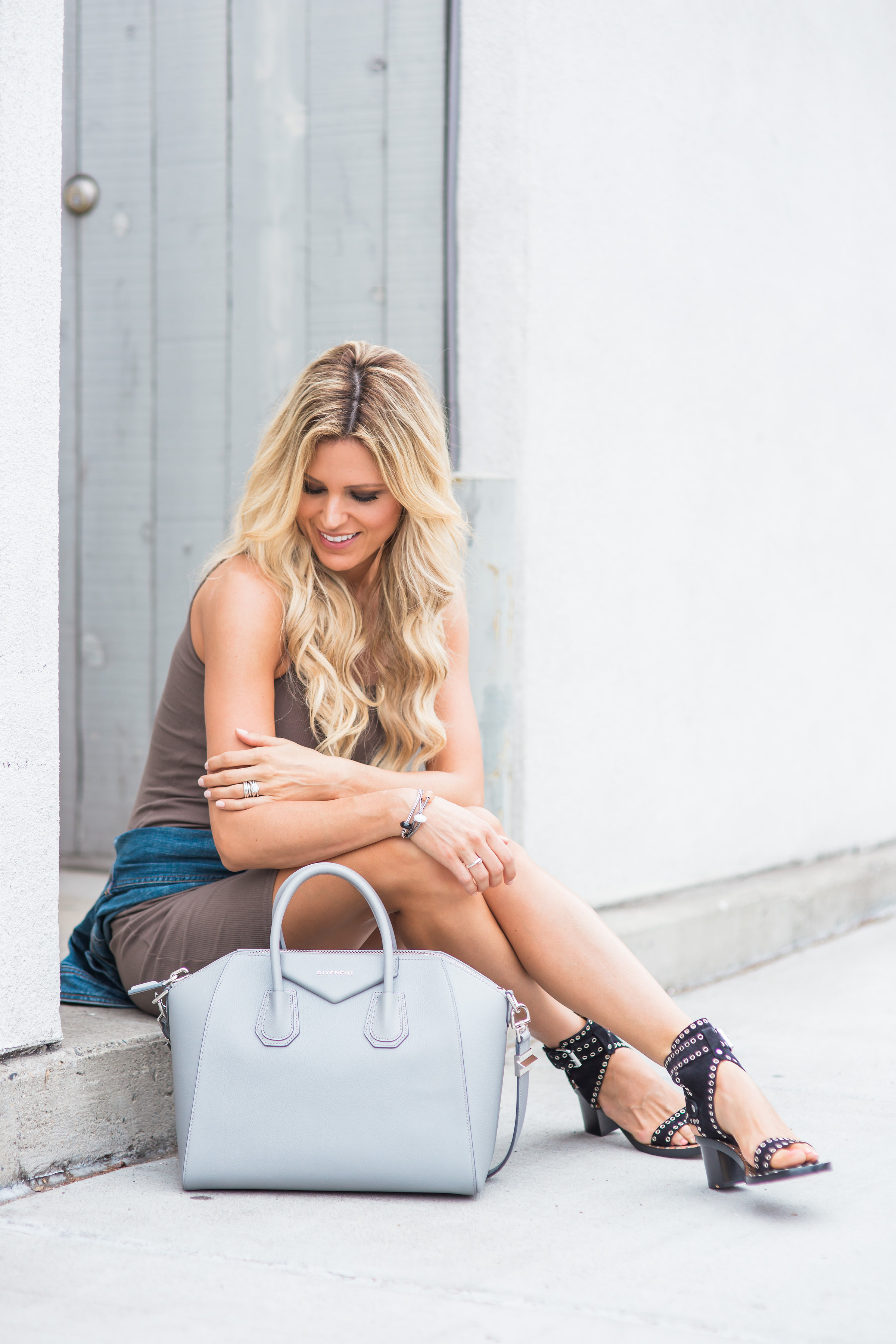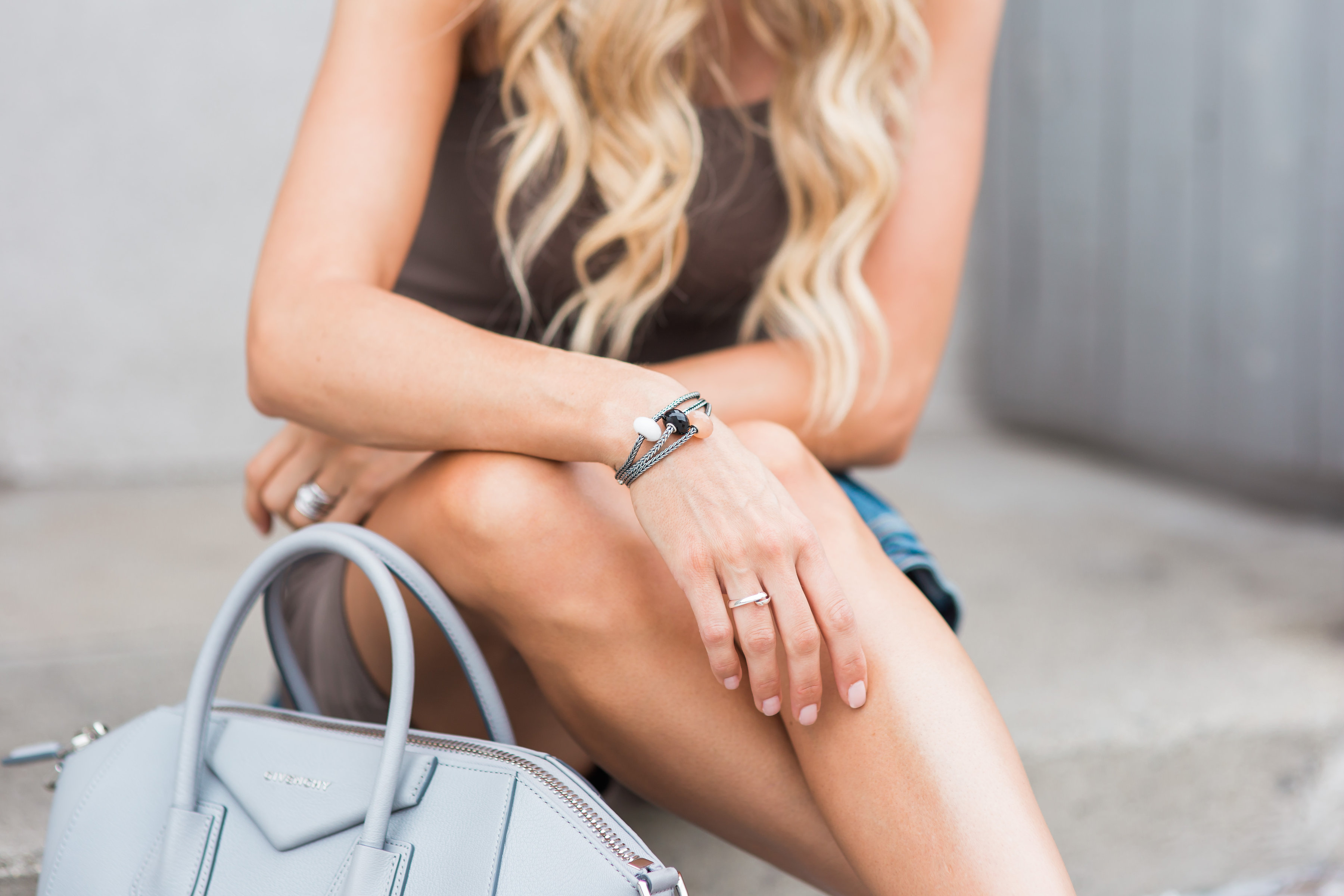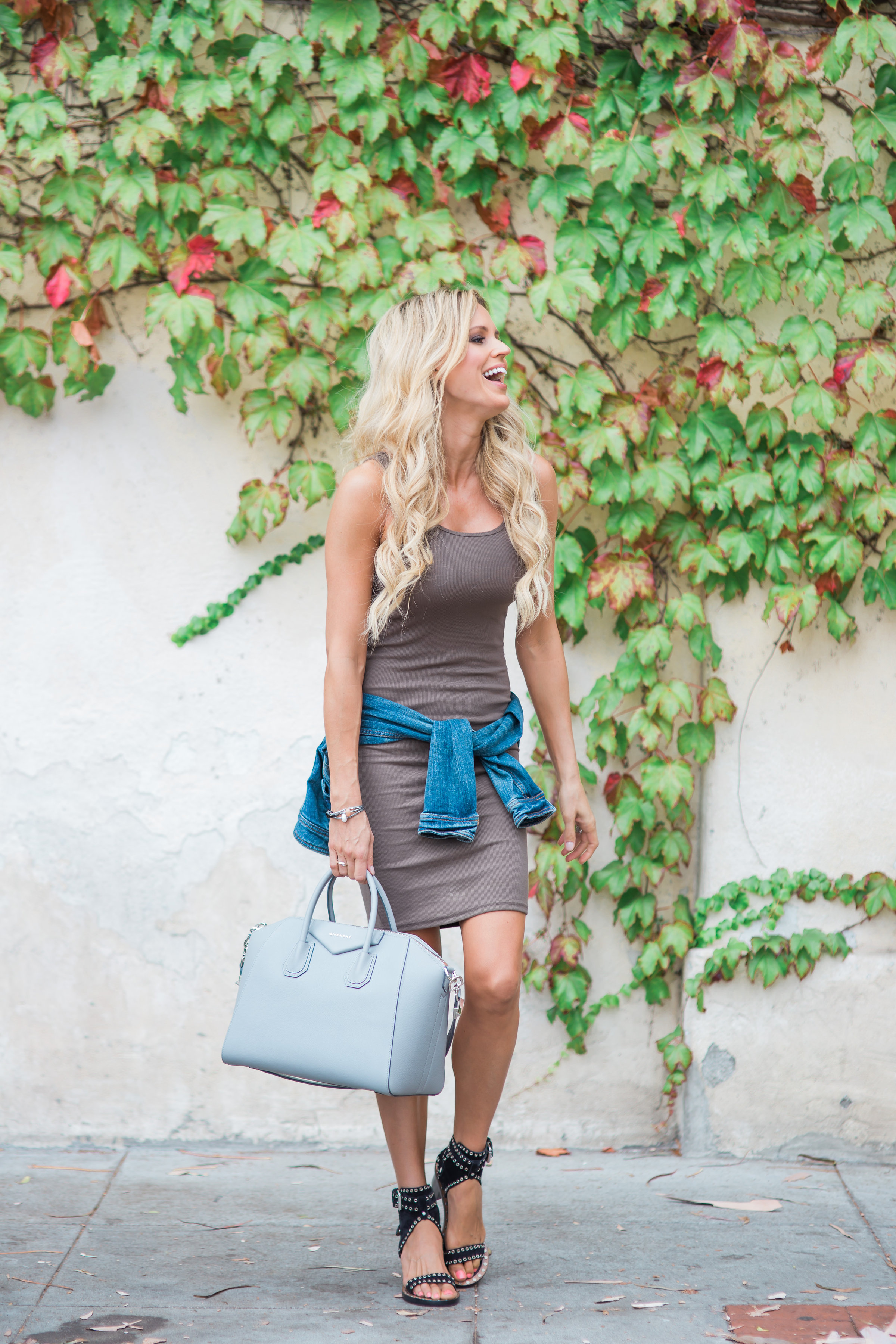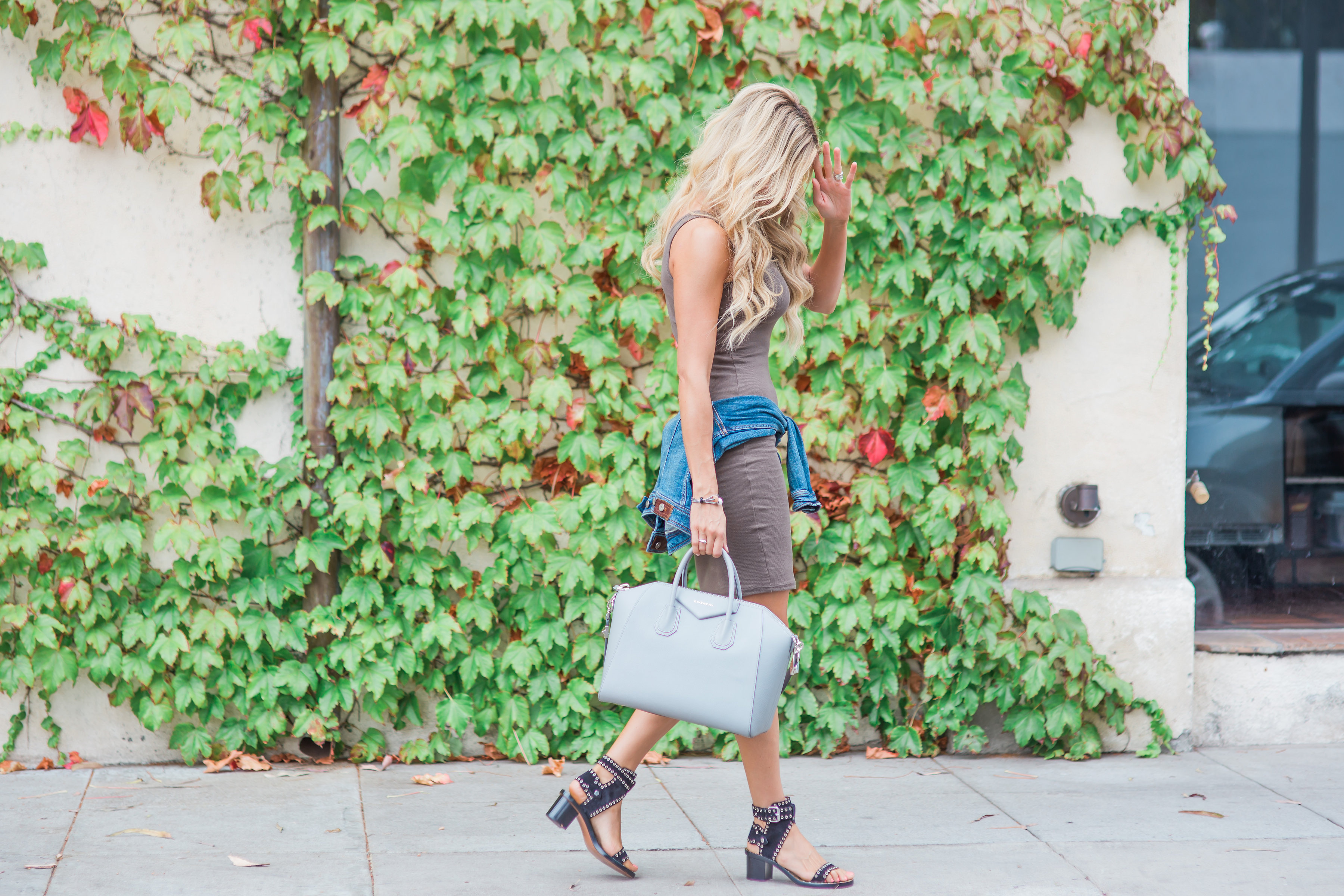 Dress: Goodnight Macaroon Kylie Bodycon Tank Dress $40!!! c/o | Jacket: Anthropologie Pilcro Denim Jacket | Bag: Givenchy Antigona Medium Pearl Gray Sugar Satchel Bag | Sandals: Isabel Marant Jaeryn sold out (super similar for less here & here) | Bracelets + Ring: Trollbeads c/o
I am a total handbag addict. For me I wear them like jewelry. Jewelry that not only looks pretty but has a purpose… it carries stuff! I have been shopping for a new bag for fall, and I have several on my mental wish list and most of them are Gucci. Damn. Gucci has made the ultimate comeback in fashion, and it has to be one of the hottest trends for fall 2016. Gucci anything. The gaudier and the more logo'd the better, haha.
Because I spend all my money on handbags (kidding… kind of), I usually skimp when it comes to my jewelry. I am a pretty simple girl when it comes to jewelry. I love my wedding ring that my hubby and I designed together, and usually I throw that on and call it a day. After blogging for a year and having documented my outfits with photos, I really find that the outfits where I took the time to accessorize with jewelry are the ones that turned out the best and look finished.
The most versatile jewelry pieces are usually the simplest. Jewelry that is pretty and timeless, with clean lines and versatility. I recently discovered the Trollbeads line so maybe it's new to you too. I love how pretty and delicate it is, without being too delicate. It adds to the outfit without calling attention away from it. When I first browsed the website, it took me a bit to figure out how it works. Basically, you buy the bangle or bracelet, and you can buy beads separately and have multiple beads on your bangle/ bracelet or mix and match. It gives you endless styling options so lots of versatility. It would be a fun thing to collect and also would make a unique gift. The beads also have meaning so it can be a special gift for someone who is going through a hard time or making a change.
Trollbeads is giving away a product of your choosing to two winners. It's super easy to enter, and you can do it here!
Thanks for reading!!! xo
Photos by Gabi Wells.
In collaboration with Trollbeads. All opinions are my own.