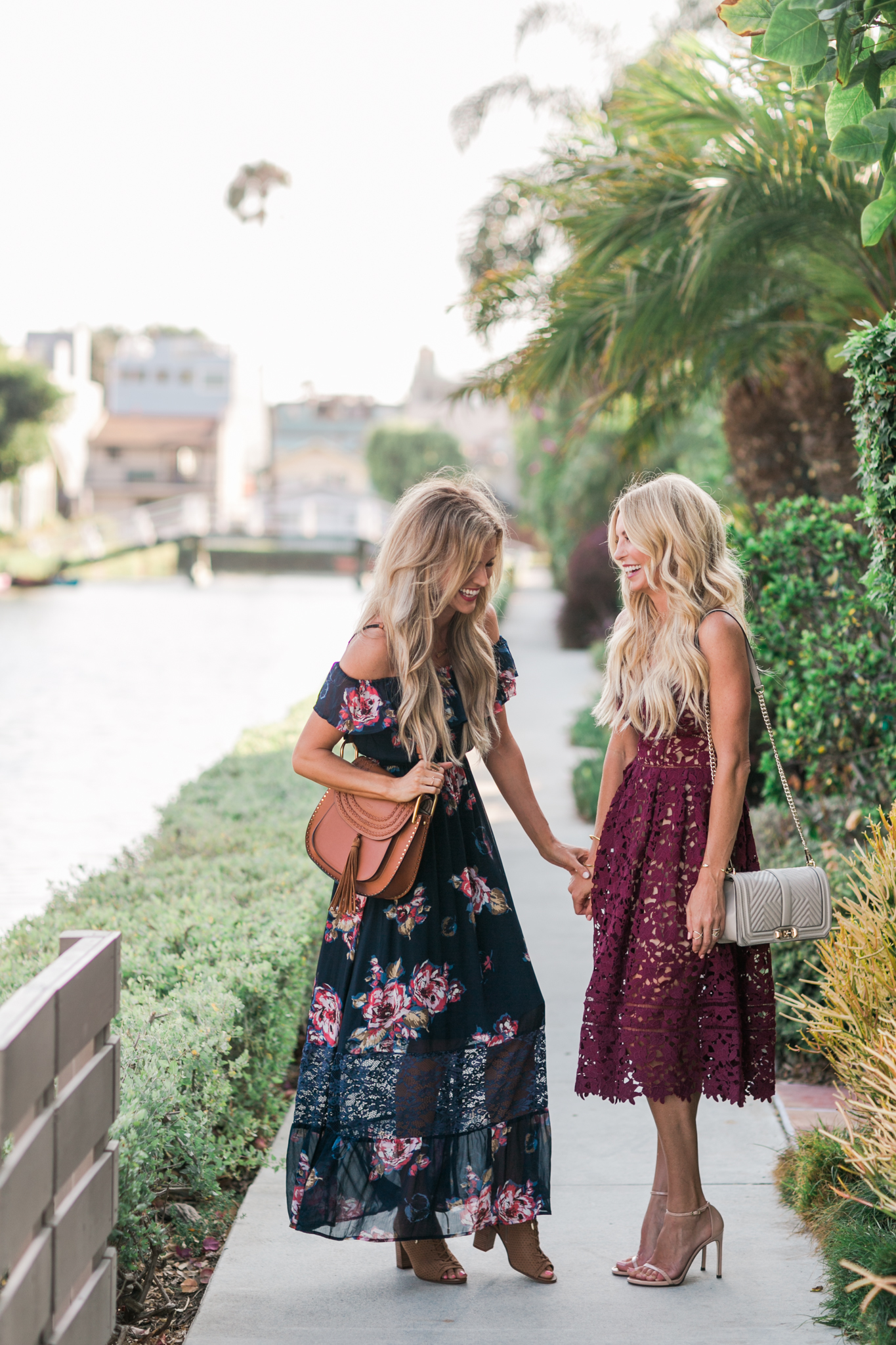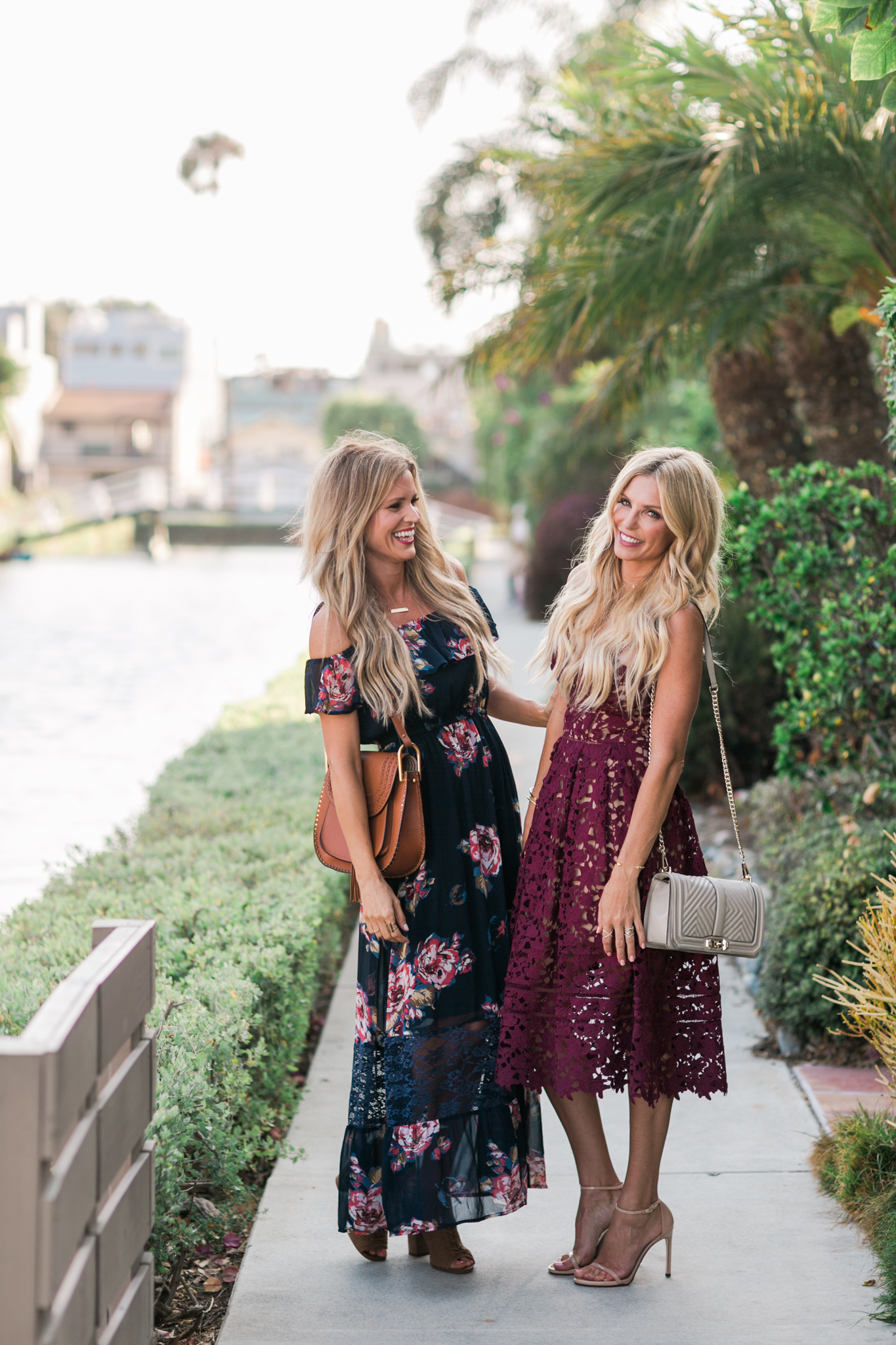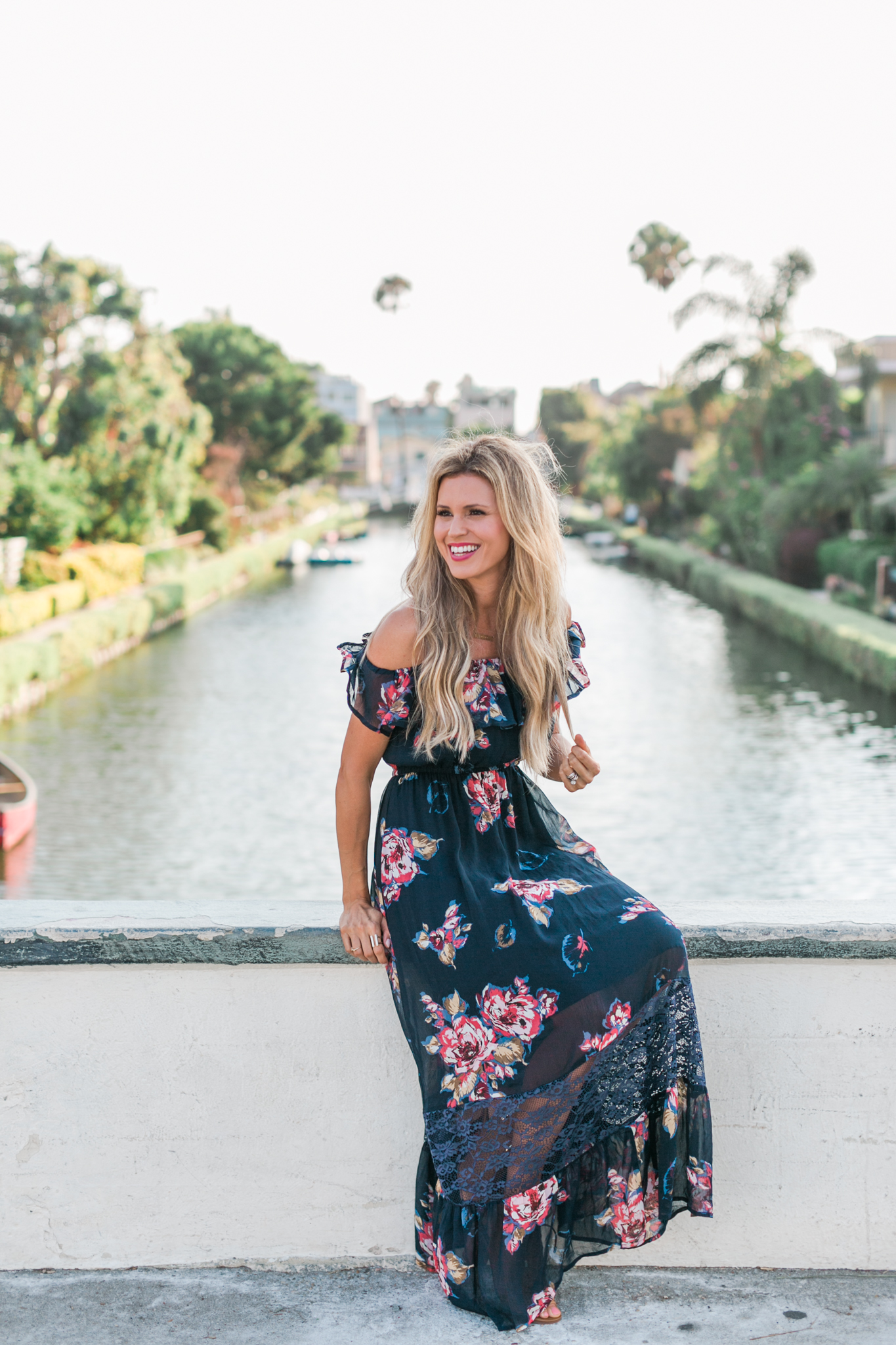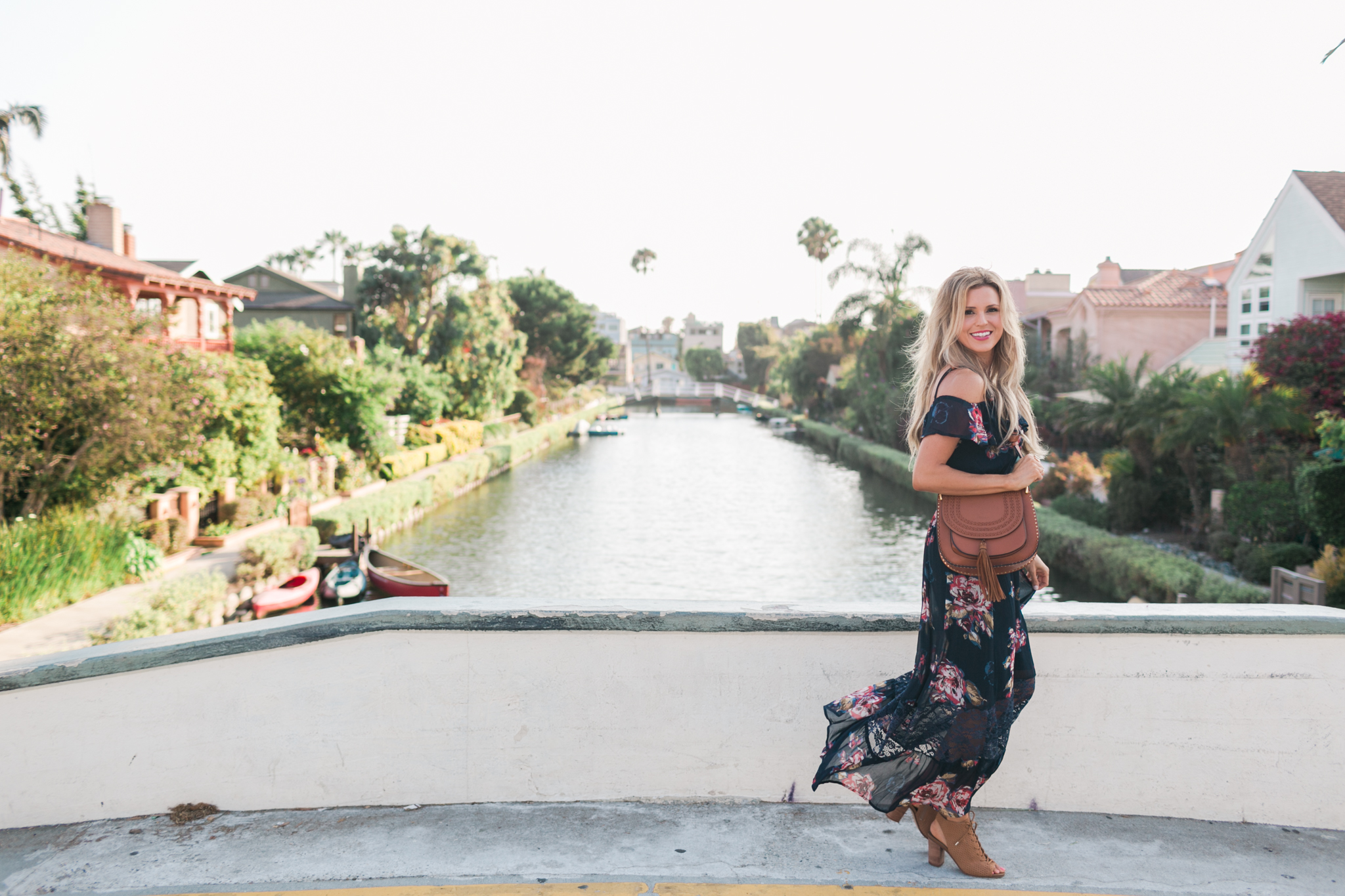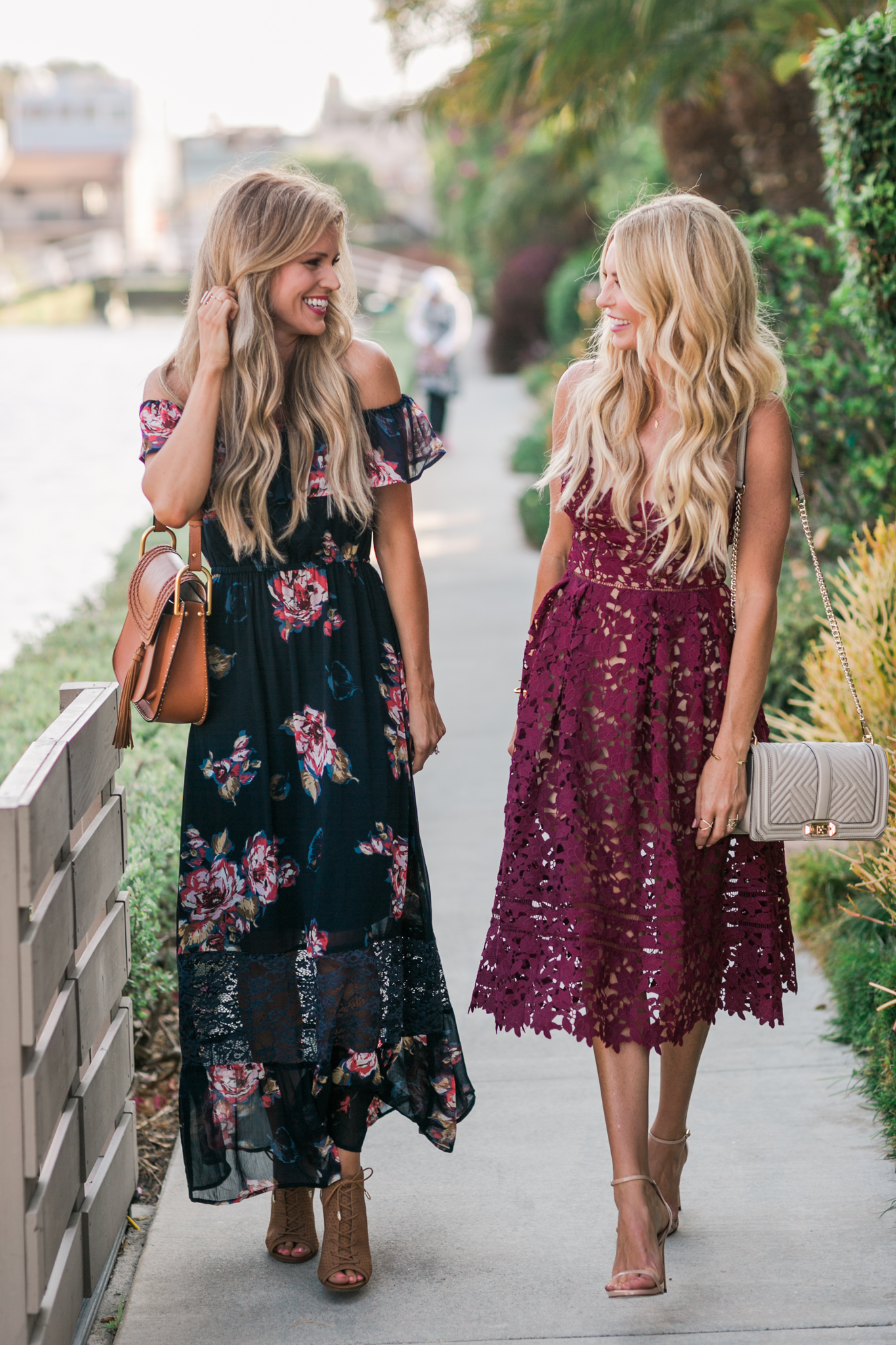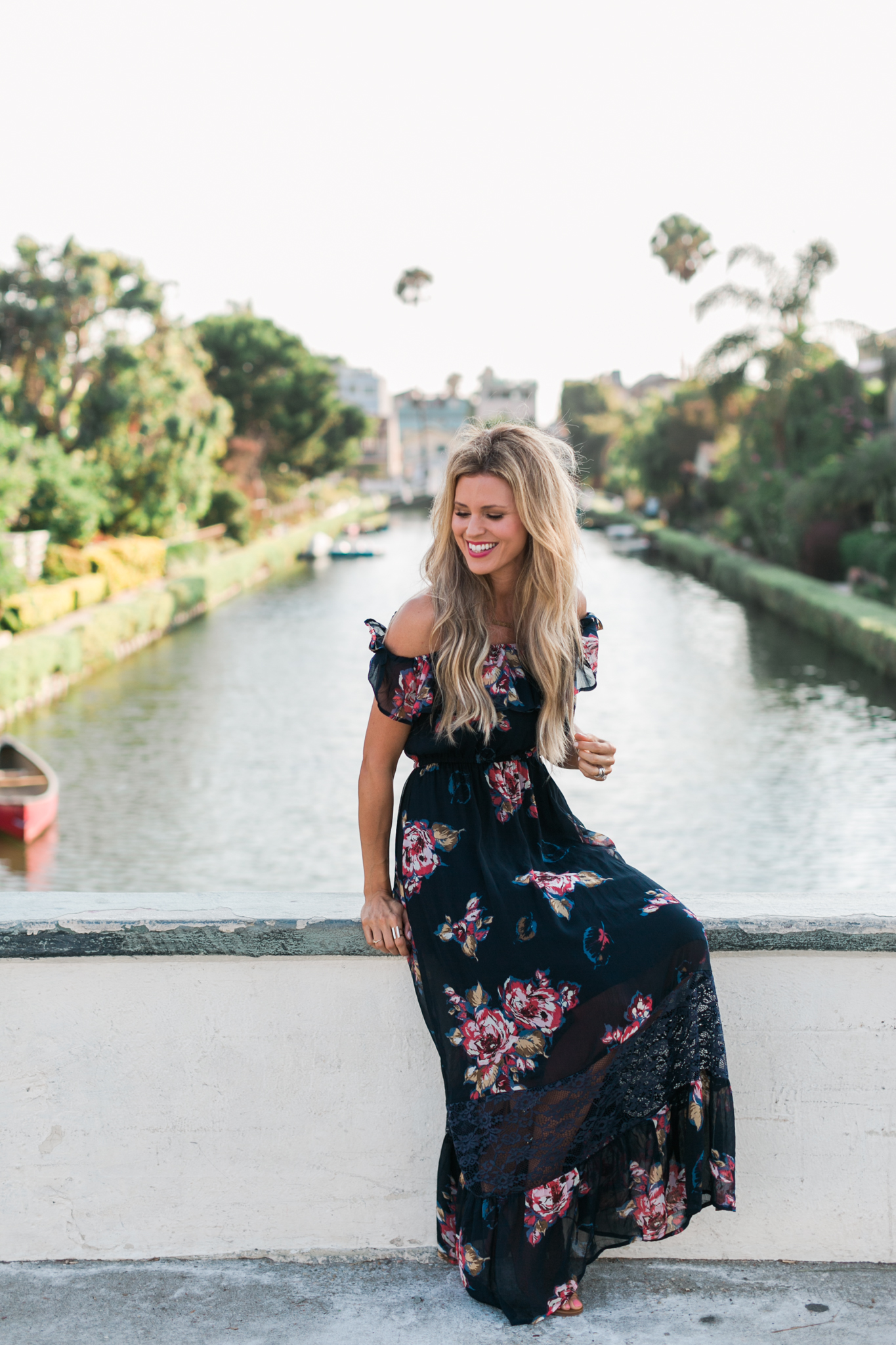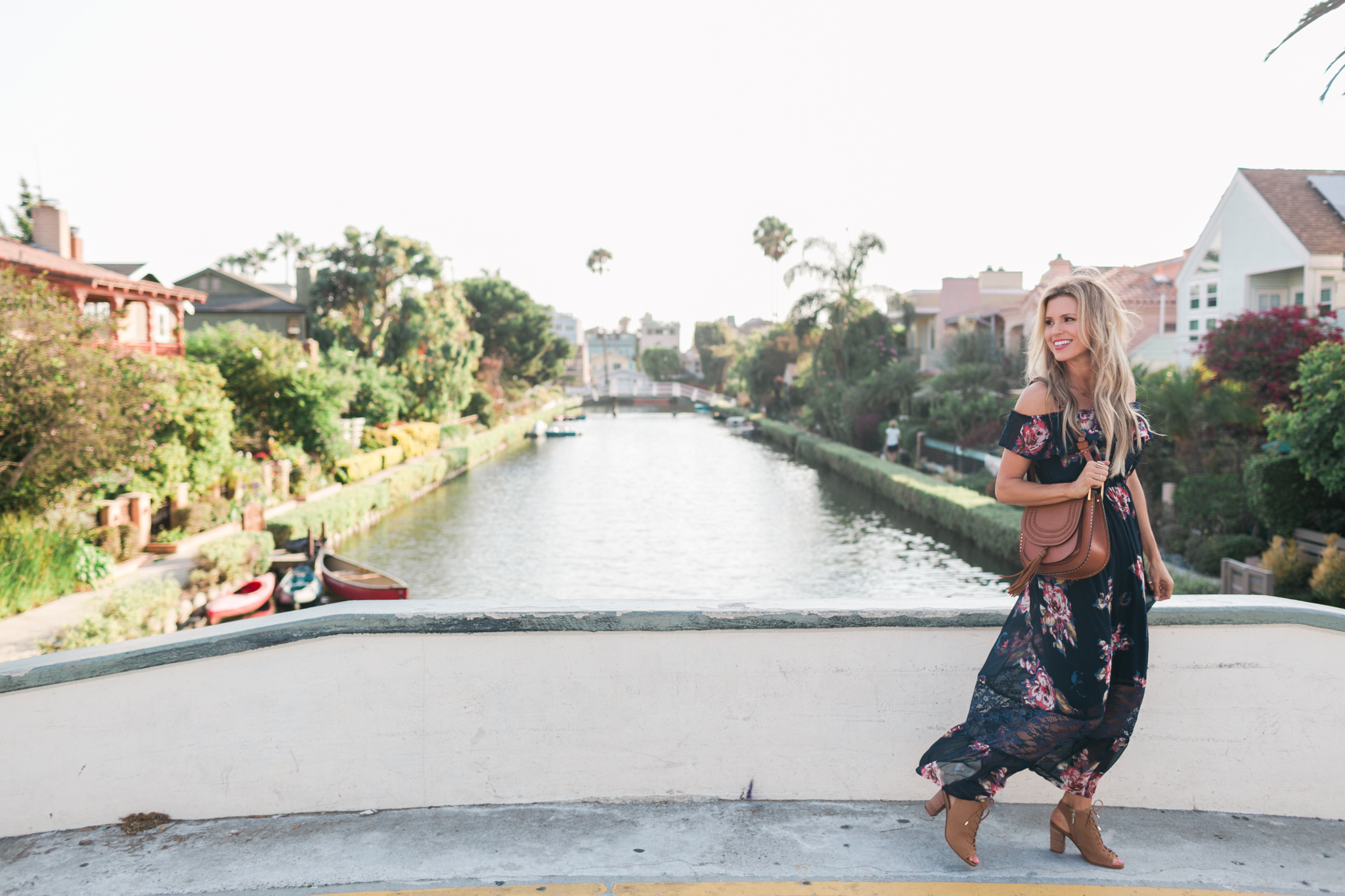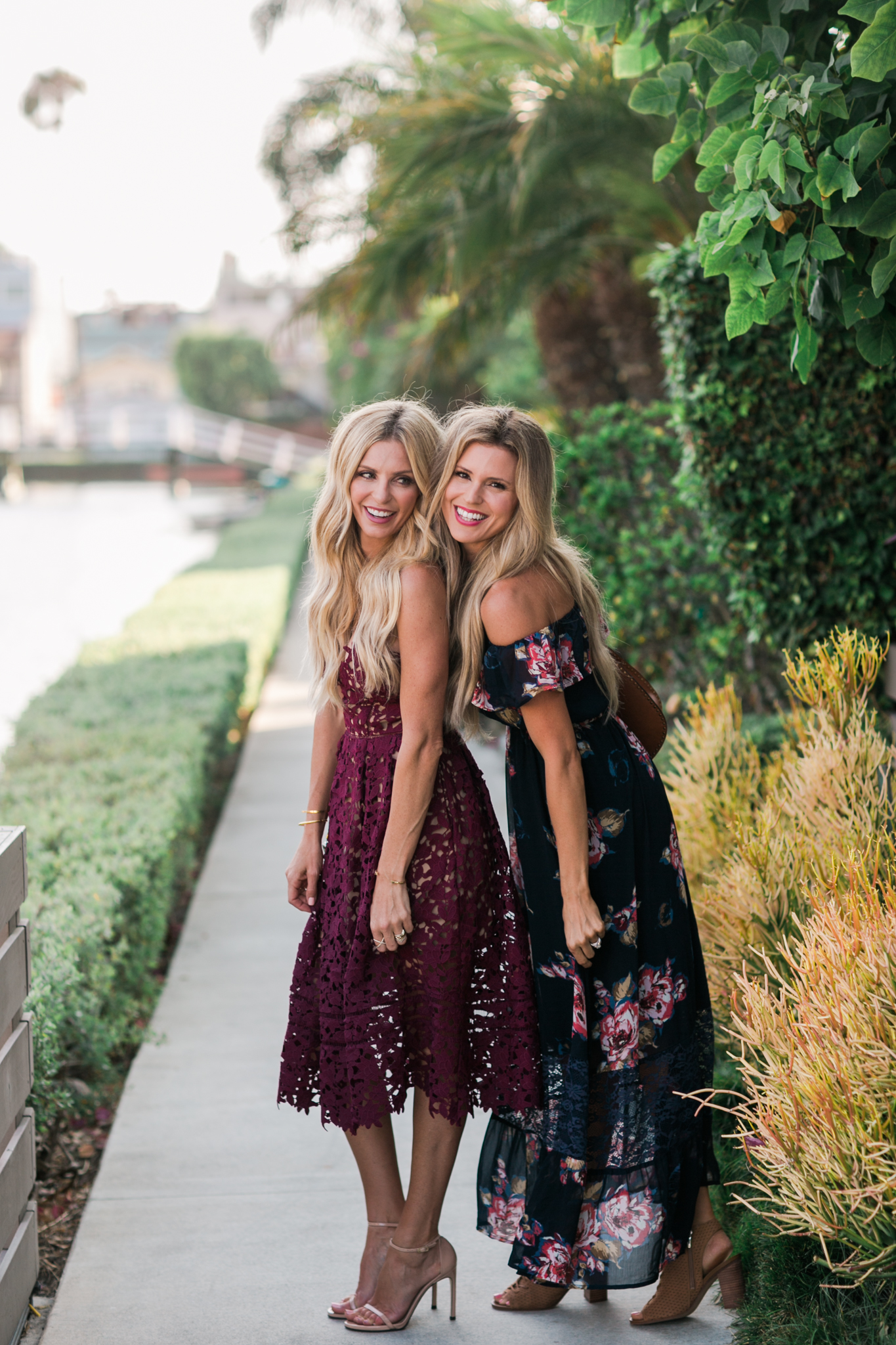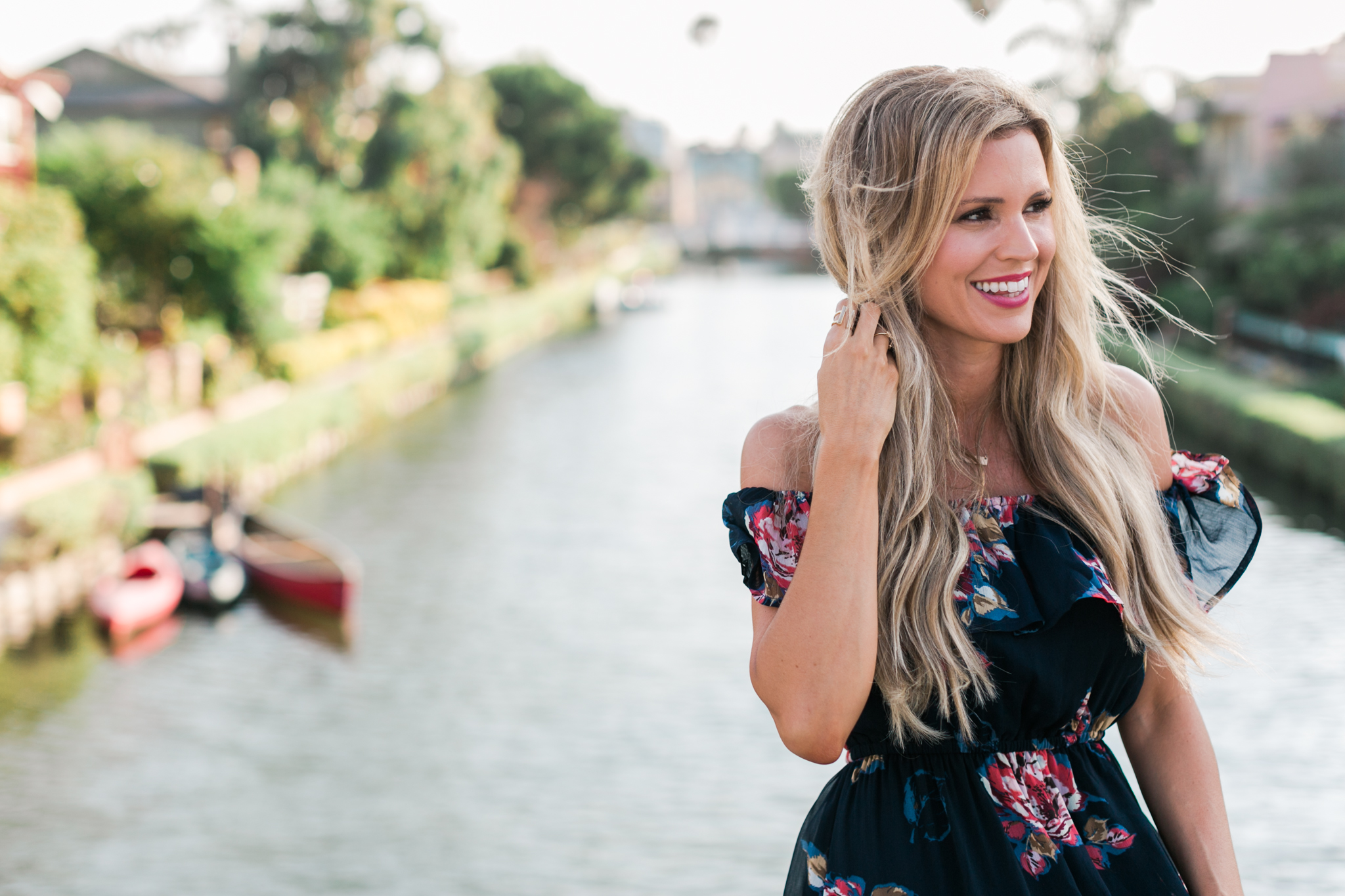 My Outfit: Dress: Abercrombie and Fitch Off-the-Shoulder Maxi Dress | Bag: Chloé Medium Hudson | Booties: Sam Edelman Ennette Lace-Up Bootie
Lyndi's Outfit: Dress: Self Portrait Azalea Dress (similar styles for less here, here, & here) | Bag: Rebecca Minkoff Geo Love Crossbody | Heels: Stuart Weitzman Nudistsong (similar style for less here)
Happy Monday my beautiful friends! I am so excited for The Bachelorette finale tonight… is it just me or did this season absolutely fly by? I feel like JoJo is going to pick Jordan, and I hope everything works out for them. I heard a rumor that she is going to dump him during the "After the Final Rose" segment. I hope with all my heart that this isn't true! For some reason, I feel especially invested in this season and want JoJo to find her happiness.
Okay so I am really excited about today's post! Because let's face it… it's WAY more fun to take pics with a friend than by yourself all the time! If you aren't following her already, you definitely need to check out my sweet friend & blogger Lyndi from Lyndi in the City. She is SO fashionable and SO sweet, and I love that girl to death and know you will too. I met Lyndi this past year through blogging, and we come to find out that we are neighbors (I bumped into her and her kiddos on Halloween last year) and have so much in common. Now that I am married and have kids, I really don't venture out that much to make new friends. I hardly see the ones that I have! But my friendship with Lyndi was so easy and natural, and the best part is our three year old little boys became insta-bff's too. It is the sweetest thing. When we get together for play dates, they immediately hug when they first see each other. It melts my heart!
We took these photos the other day at the Venice Canals, and it was my first time there. I love how blogging takes me to new places. If you haven't been there before, I definitely recommend because there are so many good photo op's, and cute places to stroll around and eat afterward. Lyndi and I had dinner at The Butcher's Daughter and it has the cutest ambiance. I would maybe recommend going there for lunch instead of dinner because the atmosphere is so light and bright and you can really appreciate it.
Lyndi and I are both fans of dresses and rompers because as a mom they are easy to throw on in one and look pulled together and done. What I love about our dresses is that they work now for summer but also have a fall dress vibe. Navy and burgundy are both great fall colors.  My maxi dress works with both sandals or booties… honestly I kind of prefer it paired with booties. My favorite part of this dress is the lace panel on the bottom. It is so beautiful and reminds me of a designer Rebecca Taylor dress but for a fraction of the price. When the weather cools a bit, I will pair with a wool fedora like this one. Lyndi's dress is Self Portrait and a blogger favorite. Maybe because it's just so damn beautiful! I am obsessed with the burgundy color and again it's a great color for fall. How cute would it be to wear to a fall wedding? The dress is a splurge but there are a lot of great dupes out there like the one I wore recently in this post or this dress or this one.
Thank you so much for stopping by! It's National Girlfriends Day, so an absolutely perfect day for this post!
Thanks for reading! xo
Photos by Valorie Darling.