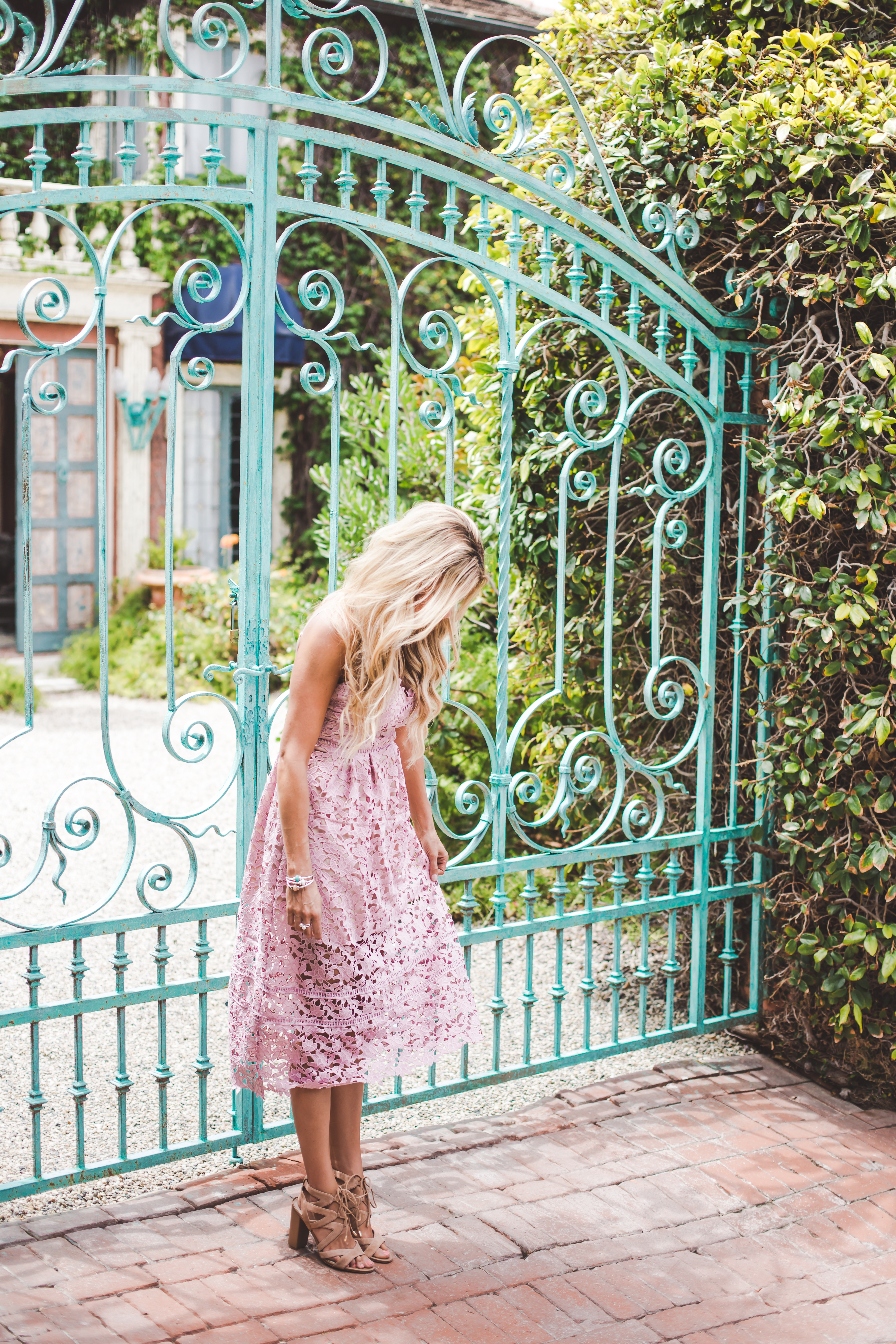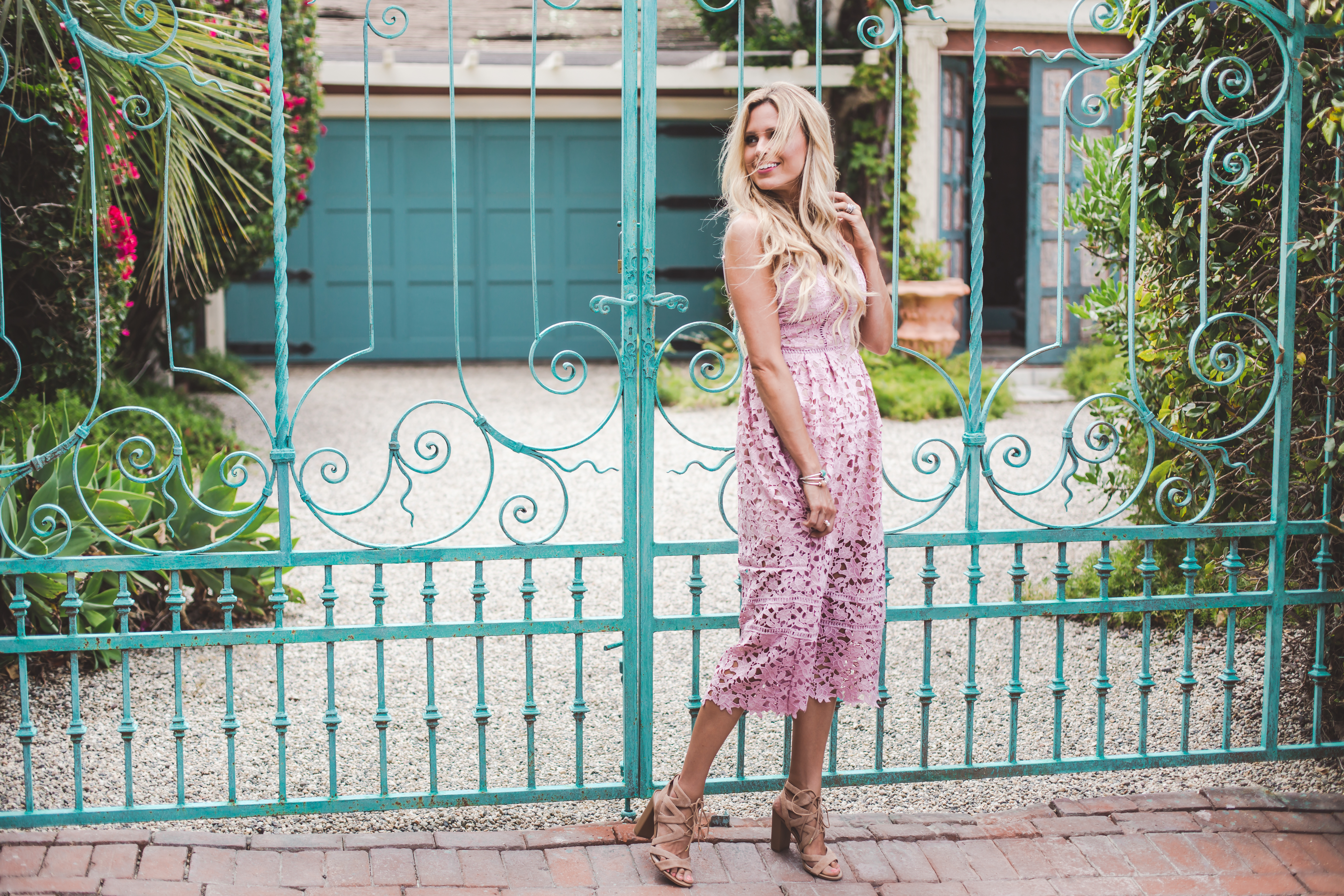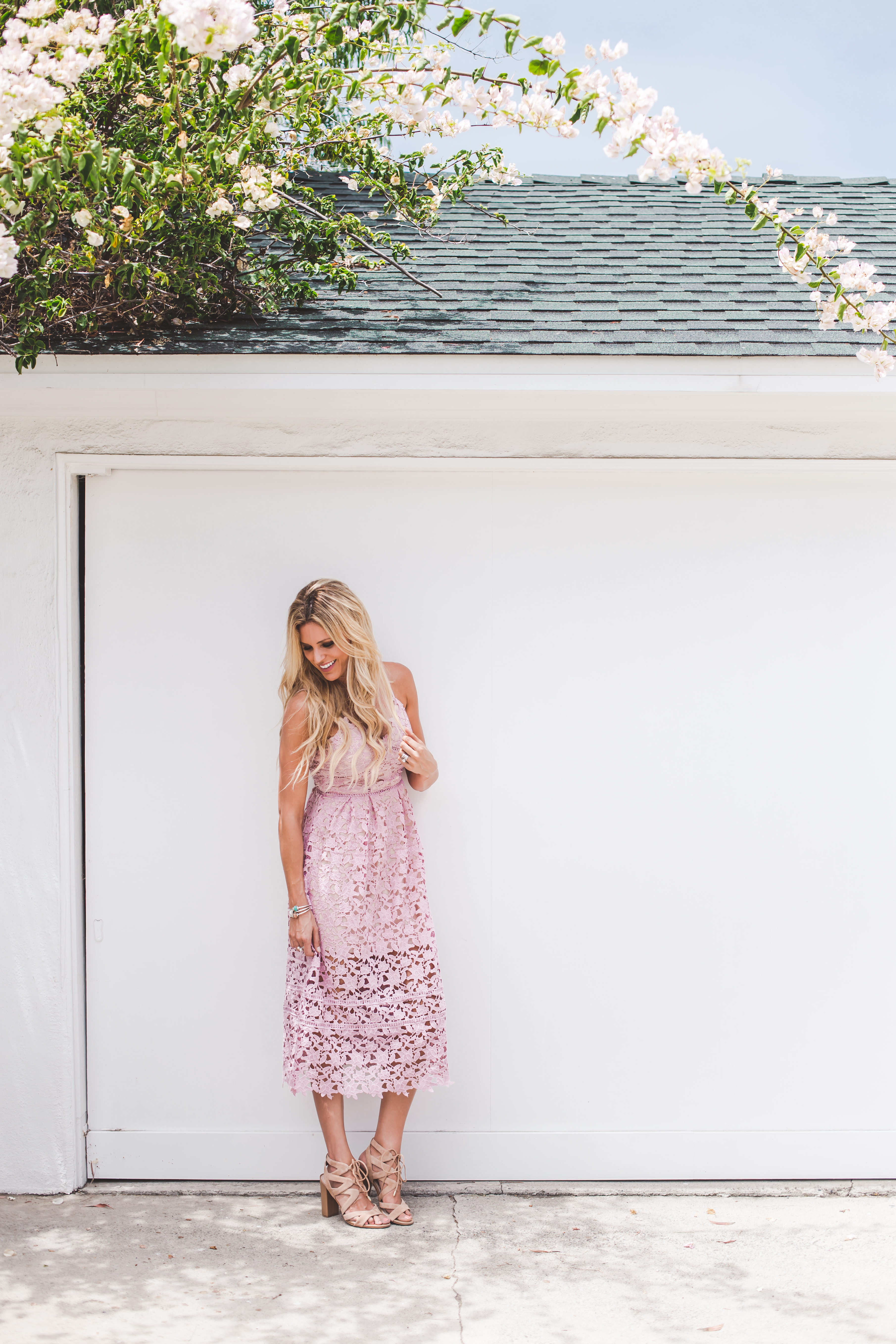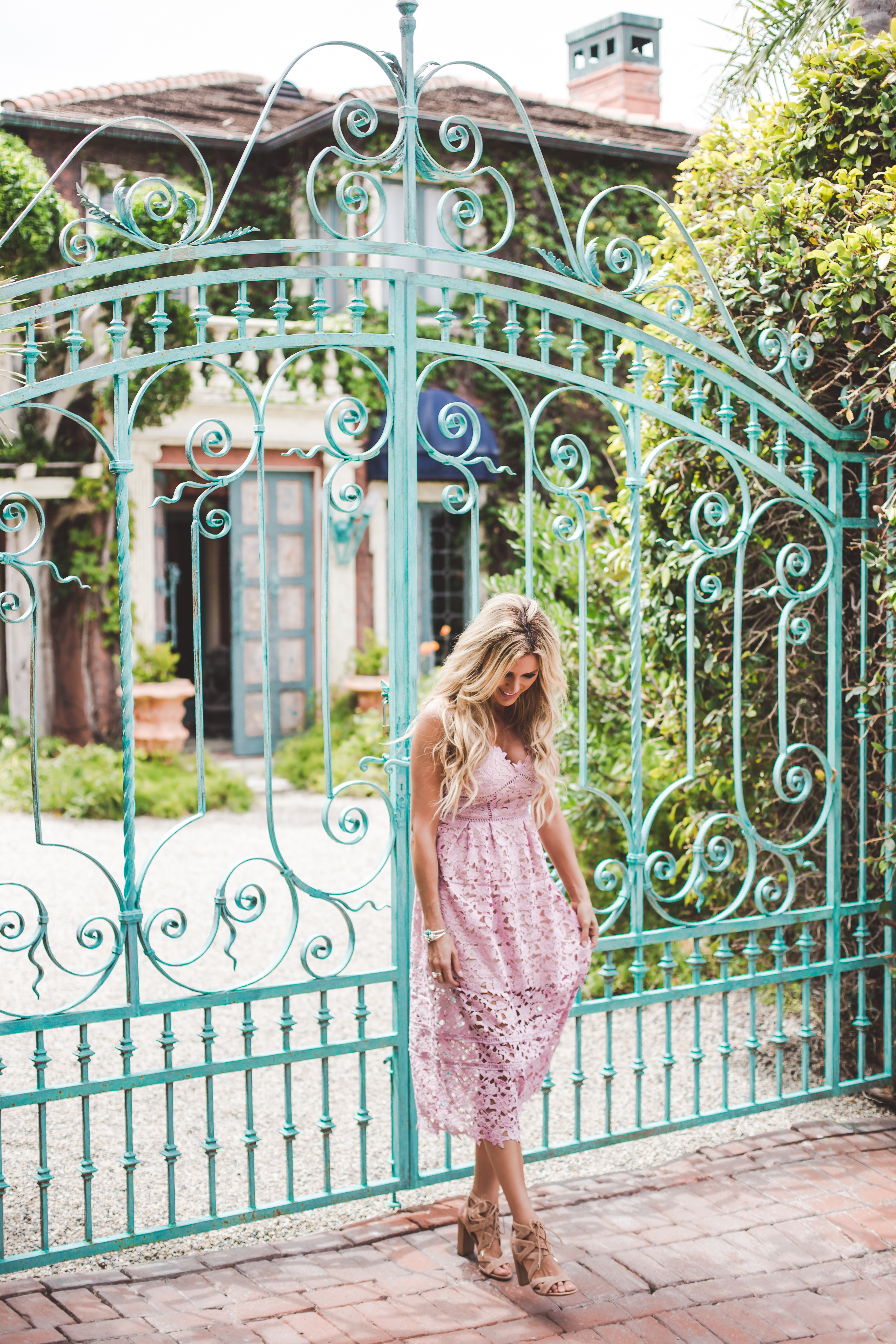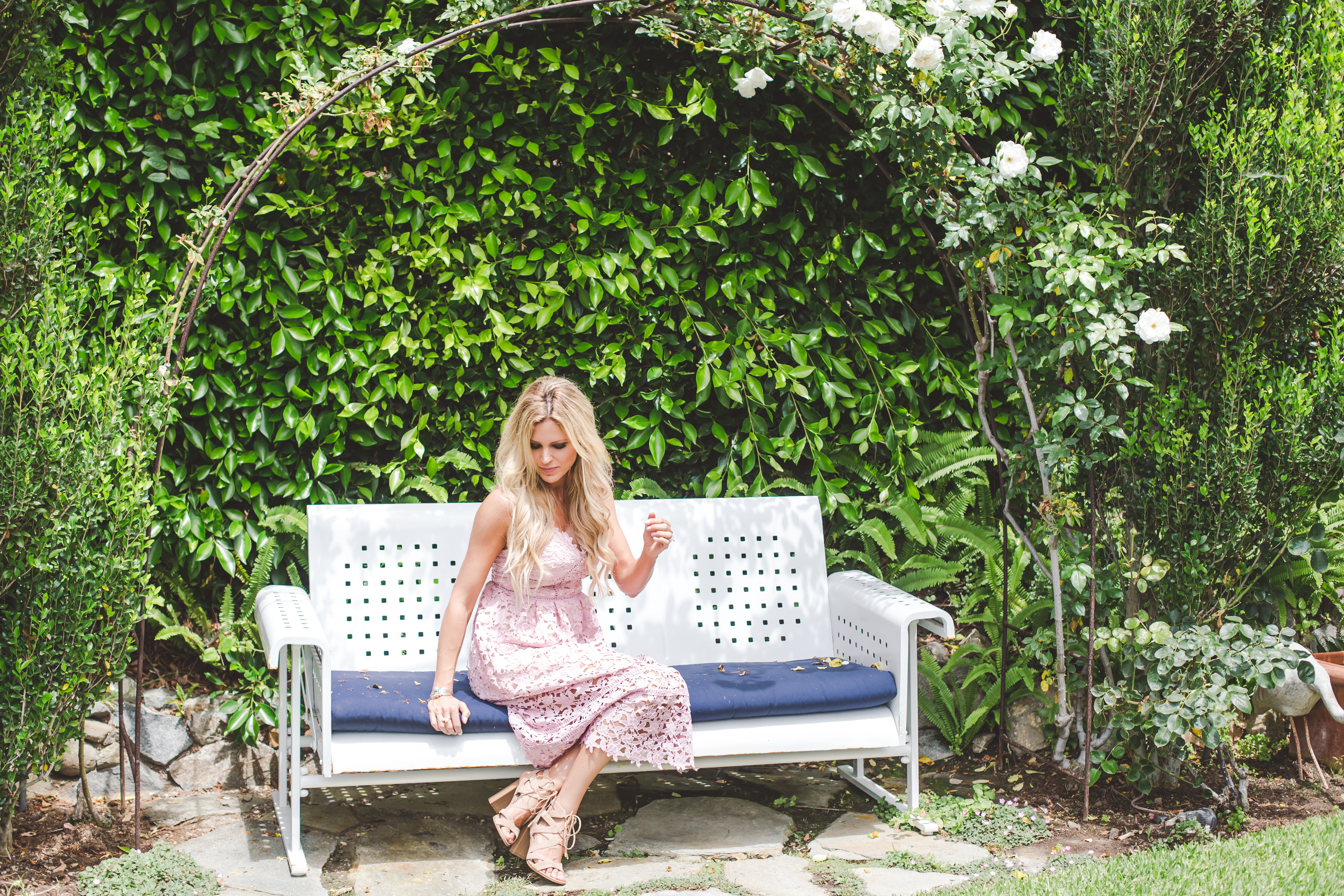 Dress: Cindy Crochet Lace Midi Dress (also comes in purple/blue here) c/o | Sandals: Yardley Lace-Up Sandal new fave! (and here!) | Rings + Bracelets: Trollbeads c/o
You guys… I am OBSESSED with this beautiful lace dress! If you aren't a fan of the pink color, it also comes in a gorgeous blue/purple. The best part is that this dress is currently part of a flash sale which basically means you have until this Thursday 12 a.m. PST to get this dress for under $67!!! After I shot this look, I picked up Max from school and we did an errand or two and I got so many compliments on this dress. And yeah it might have been because usually when I pick up Max I have no make-up on and am wearing my workout clothes. ha.
I don't know about you but sometimes it's a struggle to find that perfect dress to wear to a wedding. I really couldn't think of a better wedding guest dress than this one. If you feel like the pink is too close to white (personally I think it's ok), then go for the other color which I honestly like just as much!
Thanks for stopping by!
Photos by Trent Haaland