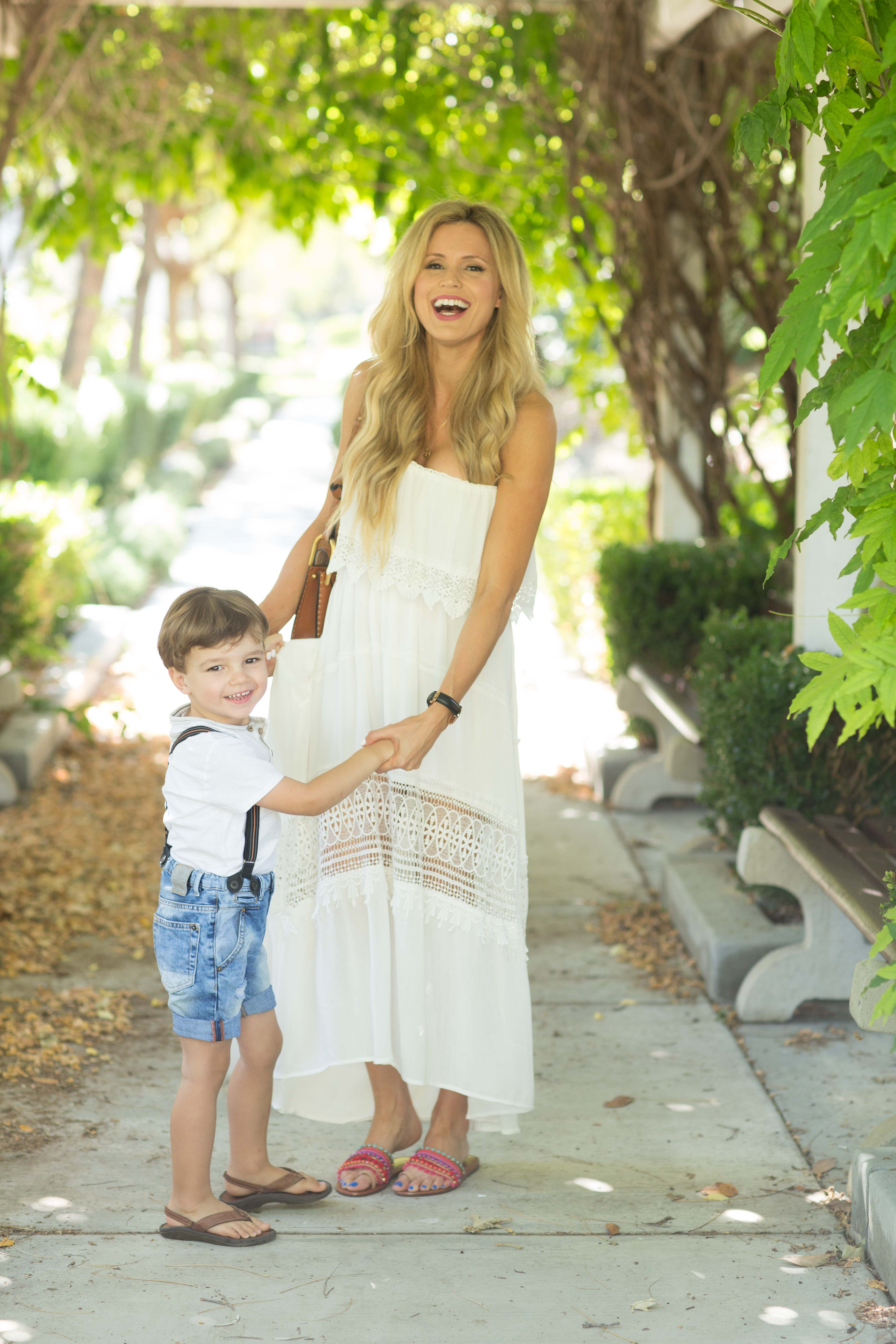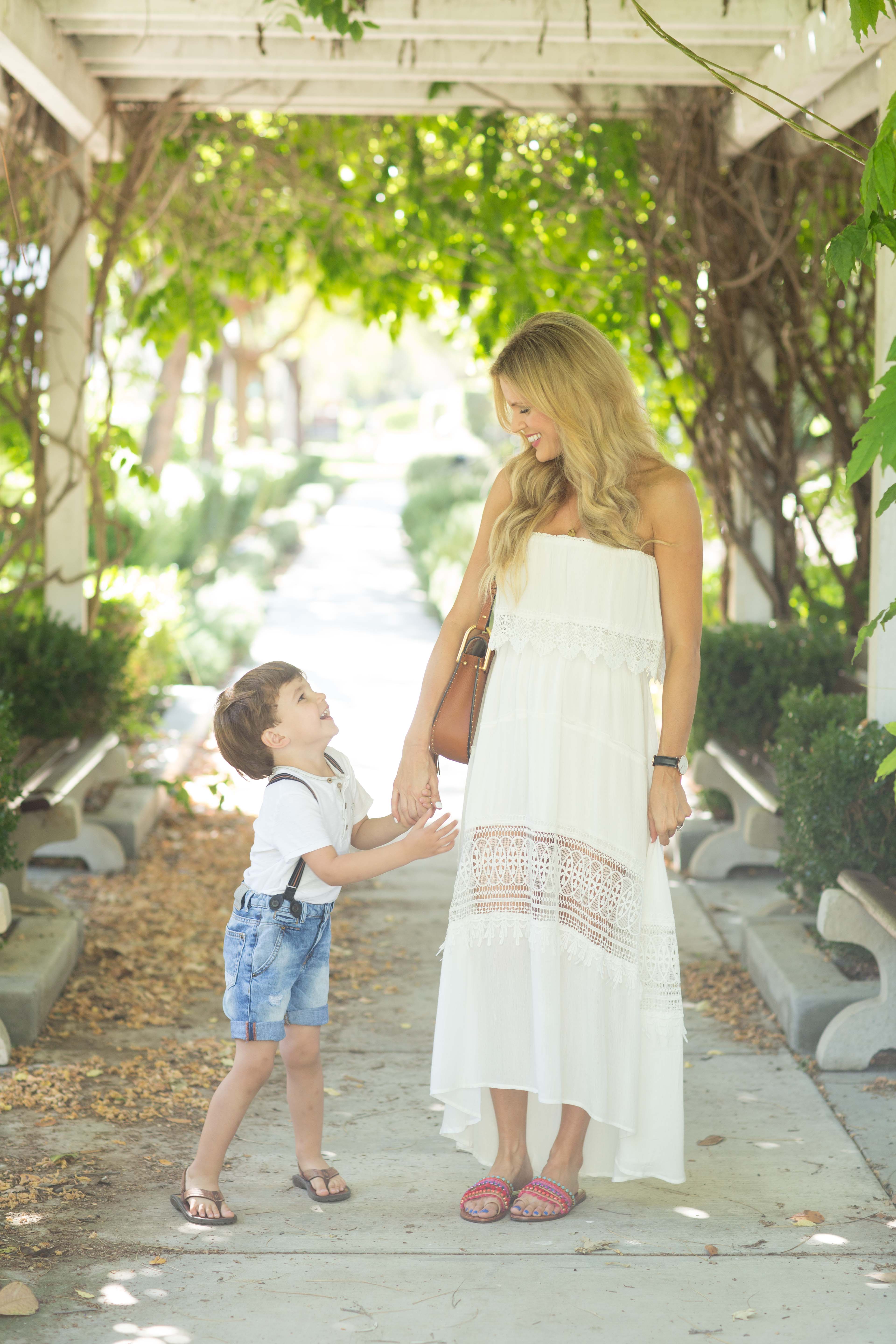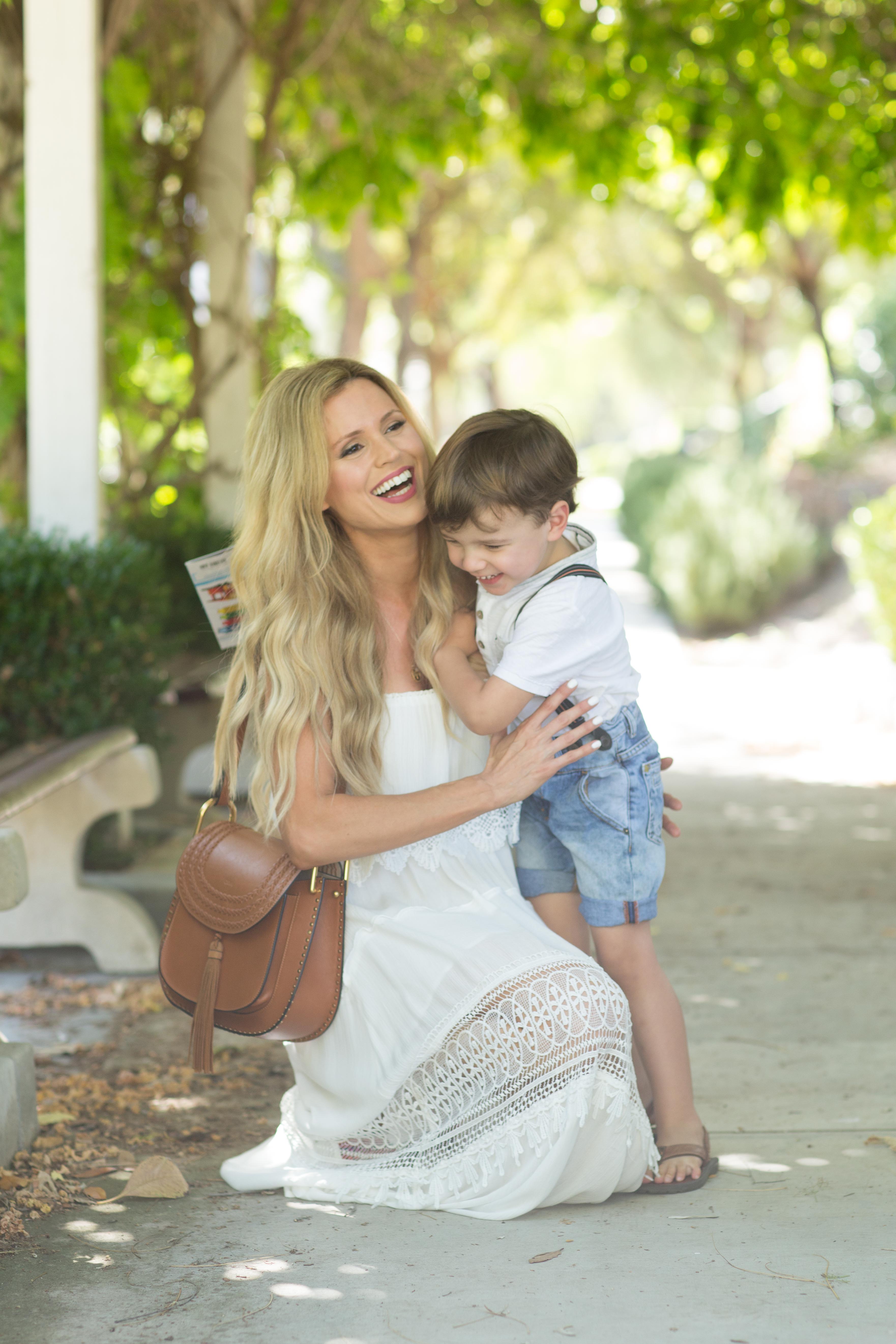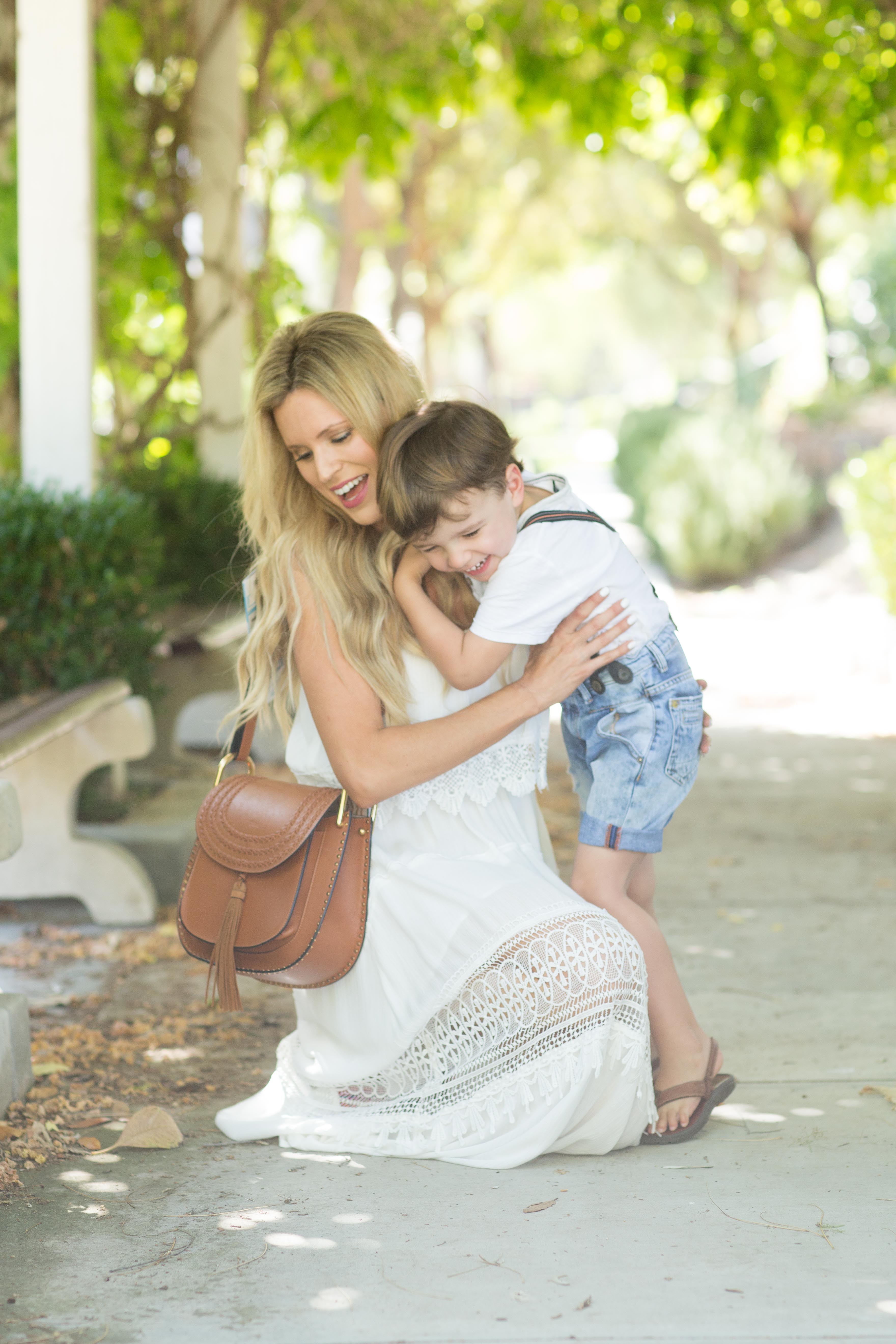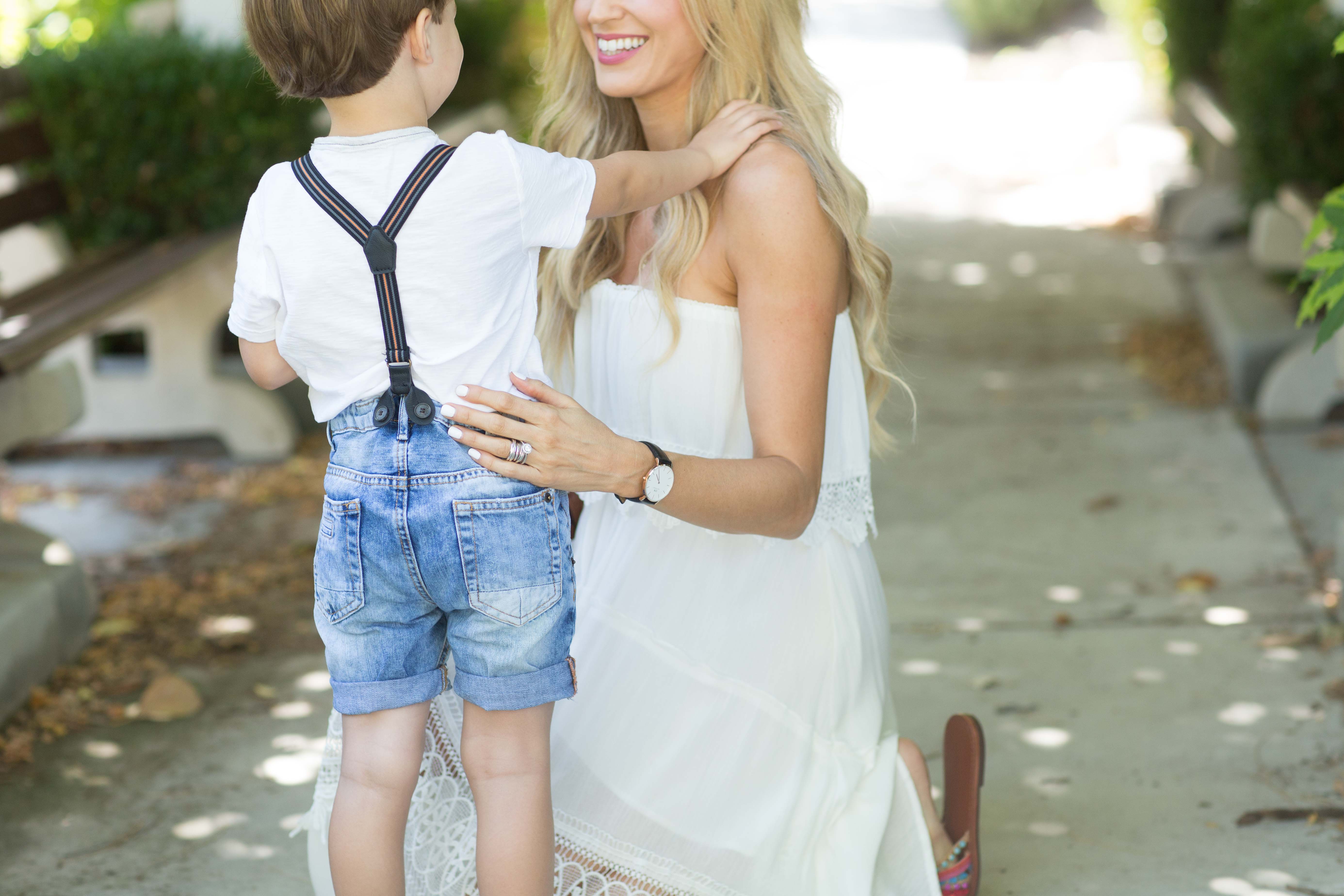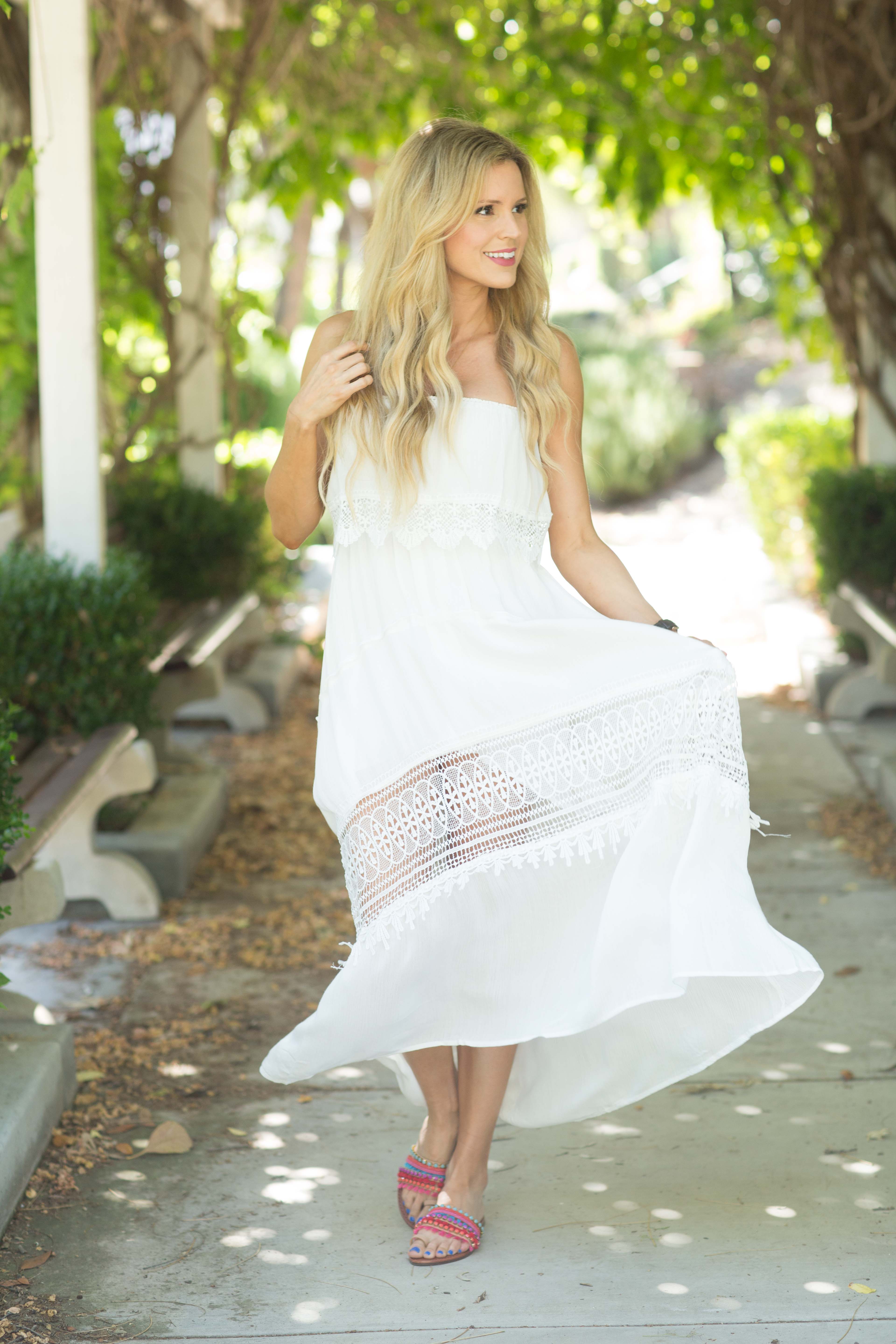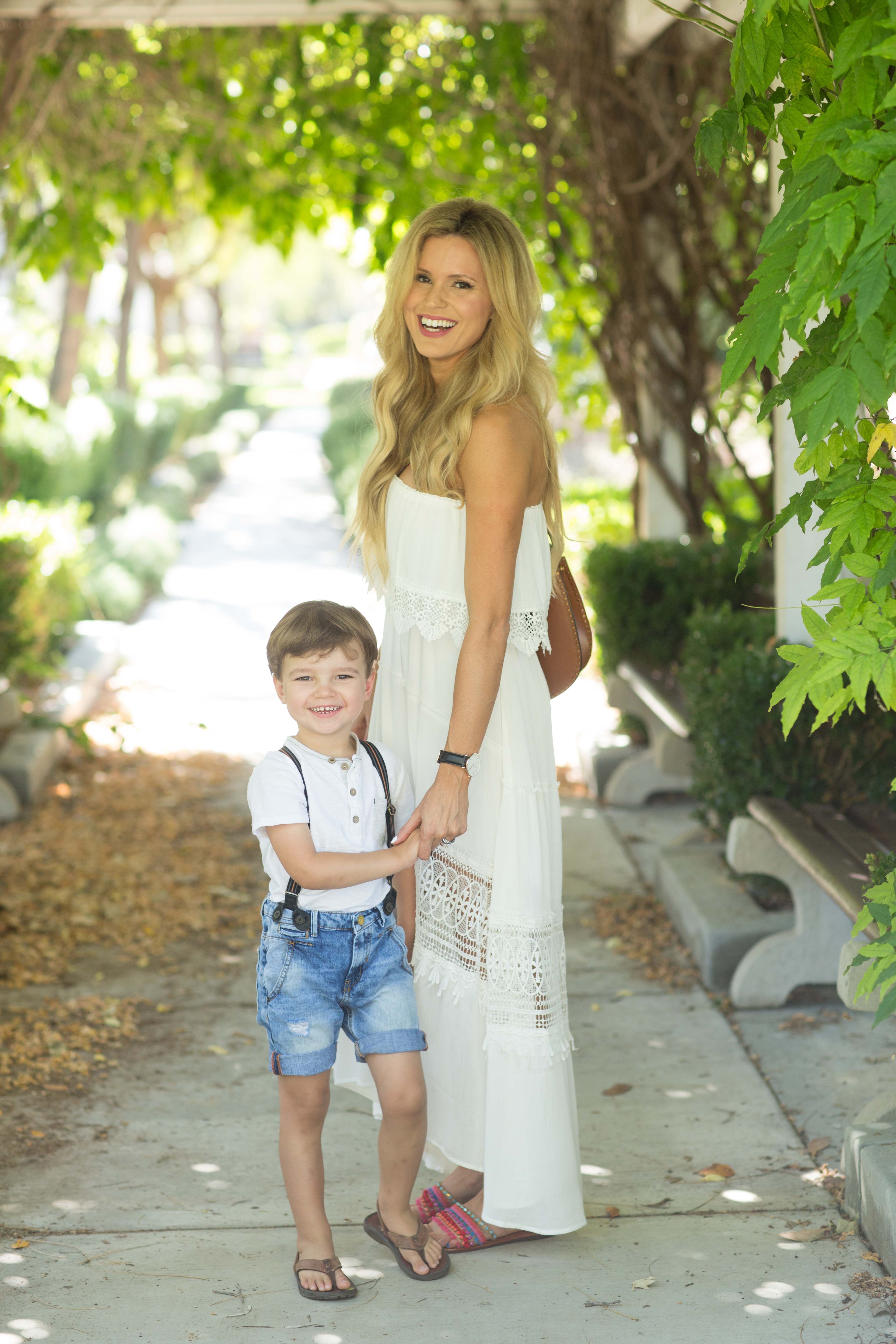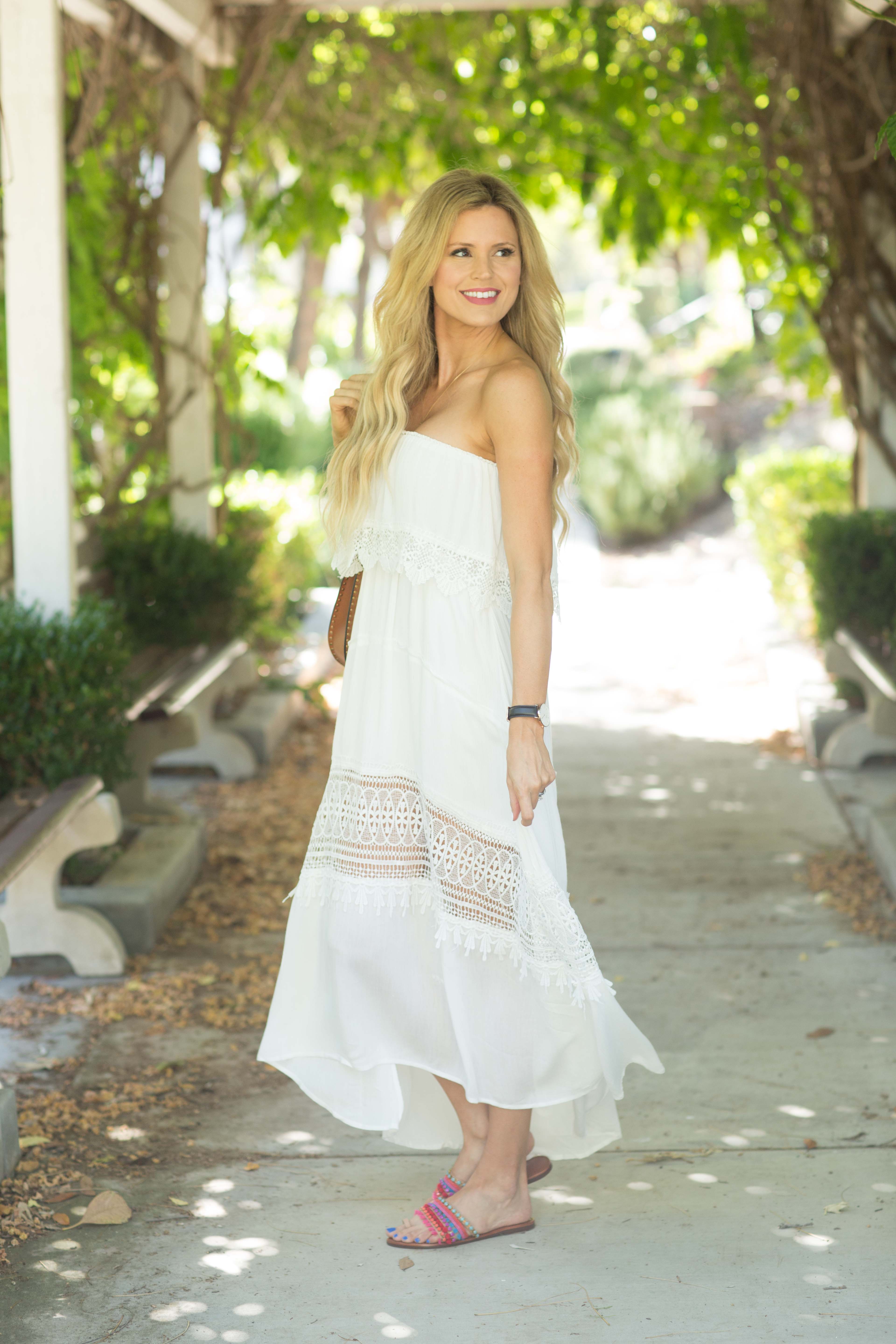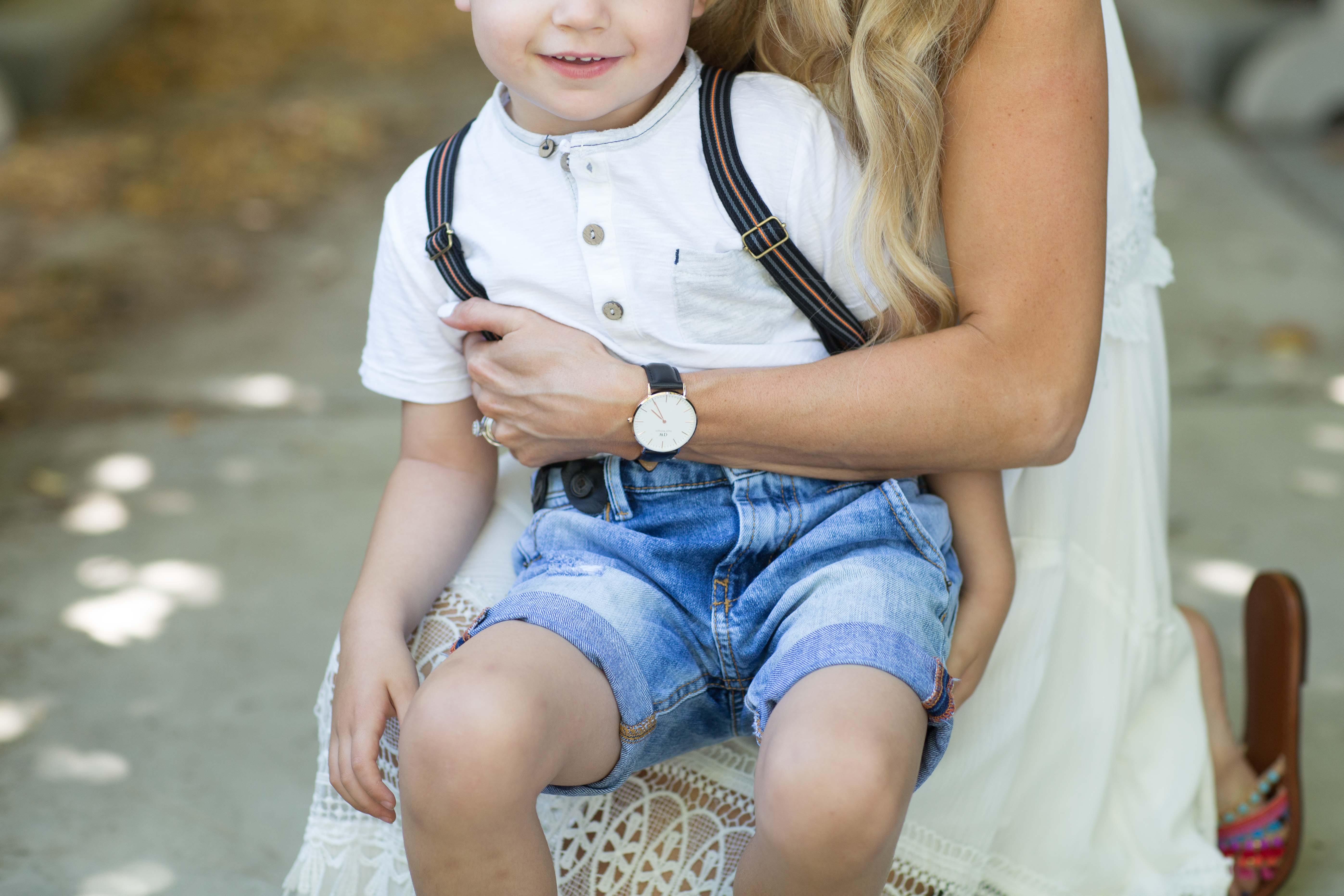 Dress: VICI Collection Menlo Maxi Dress c/o sold out (similar here & here) | Bag: Chloé Hudson Medium | Sandals: Schutz Estelen Sandal | Necklace: Tai Zodiac Necklace | Watch: Classic Sheffield Watch 36MM c/o
When I started my blog, I wasn't sure how much I wanted to bring my kiddos into the spotlight, and I am still a little unsure on where I stand. I follow some bloggers who you don't even realize have kids because they post zero photos of  them. And on the other side of the spectrum, there are the bloggers who embrace having their children on the blog and you see photos of their kids constantly. And some of those kids even have their own Instagram accounts! For me, I am trying to find a balance of having my kids present in my photos but also not overexposing them. I have heard horror stories from other bloggers about how cruel people can be and say negative things about their children (that would break my heart!) or worse.
You may not know this about me, but I am both a mom and a stepmom. I have been in my stepdaughter's life since she was just under three years old. This creates another gray area for me to navigate because I want to be respectful of her mom who most likely wouldn't be crazy about the idea of her daughter on the internet (I admit I haven't addressed it with her). At the same time, my stepdaughter is a huge part of my life, and it's weird not to show that. We have 50% custody so she lives with us half the time. Personally, I don't know a lot of stepmoms, and I think the relationship between stepmother and daughter is interesting and needs to be talked about.
I've decided I am going to test the waters and bring more of that lifestyle aspect to my blog and talk about my kids (and more importantly what they are wearing! kidding 🙂 ha) I have some fun posts coming up that Lily and Max will be a part of… we have been working on Max's big boy room and can't wait to do the reveal on the blog. His bed was actually delivered yesterday, and I got him the cutest little puppy dog sheets. I am so excited about them I could scream. It's the little things right? 🙂
Thank you as always for supporting my blog and following along. I appreciate each and every one of you, whoever you are! So much love for you! xo
Photos by Taylor Cole.