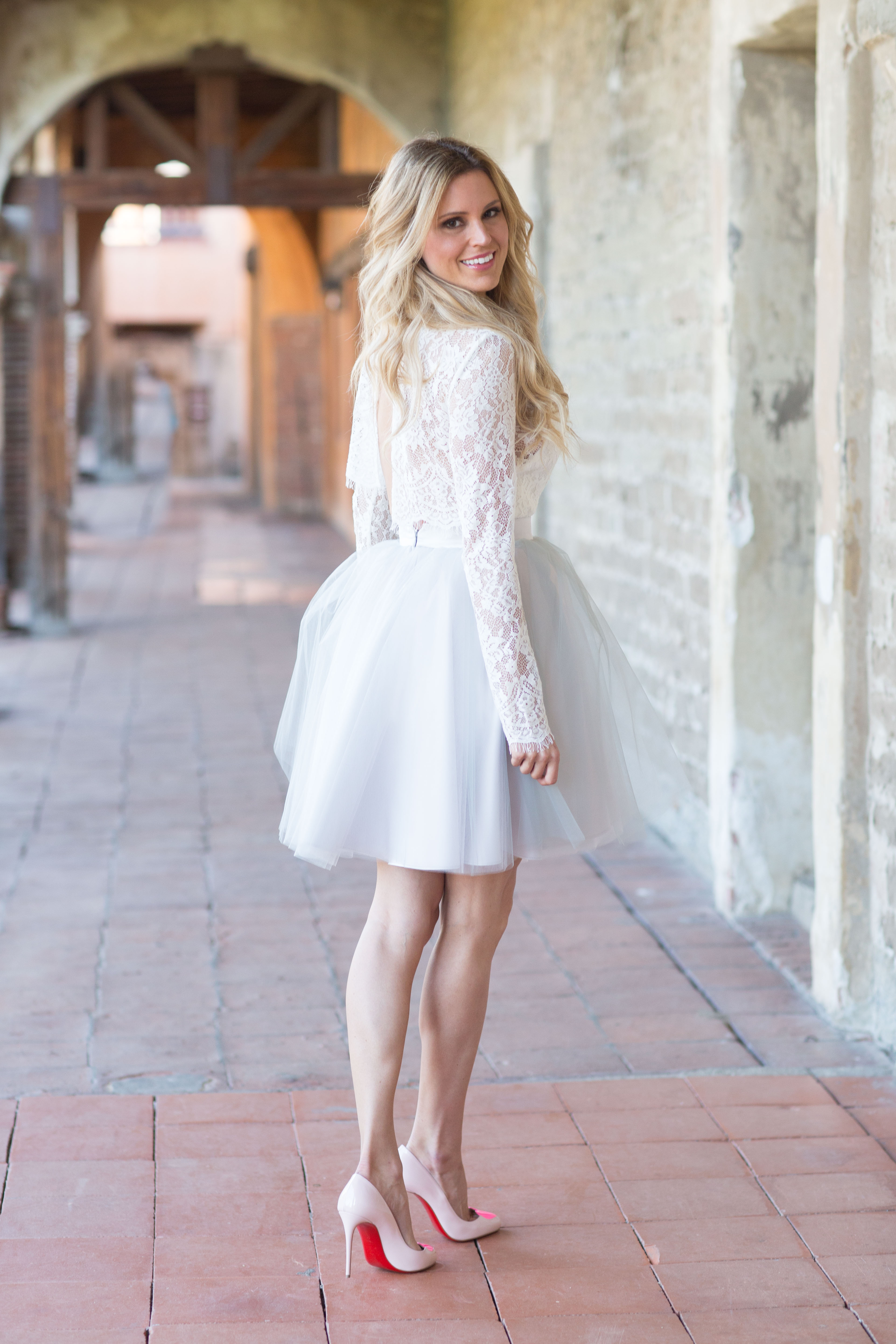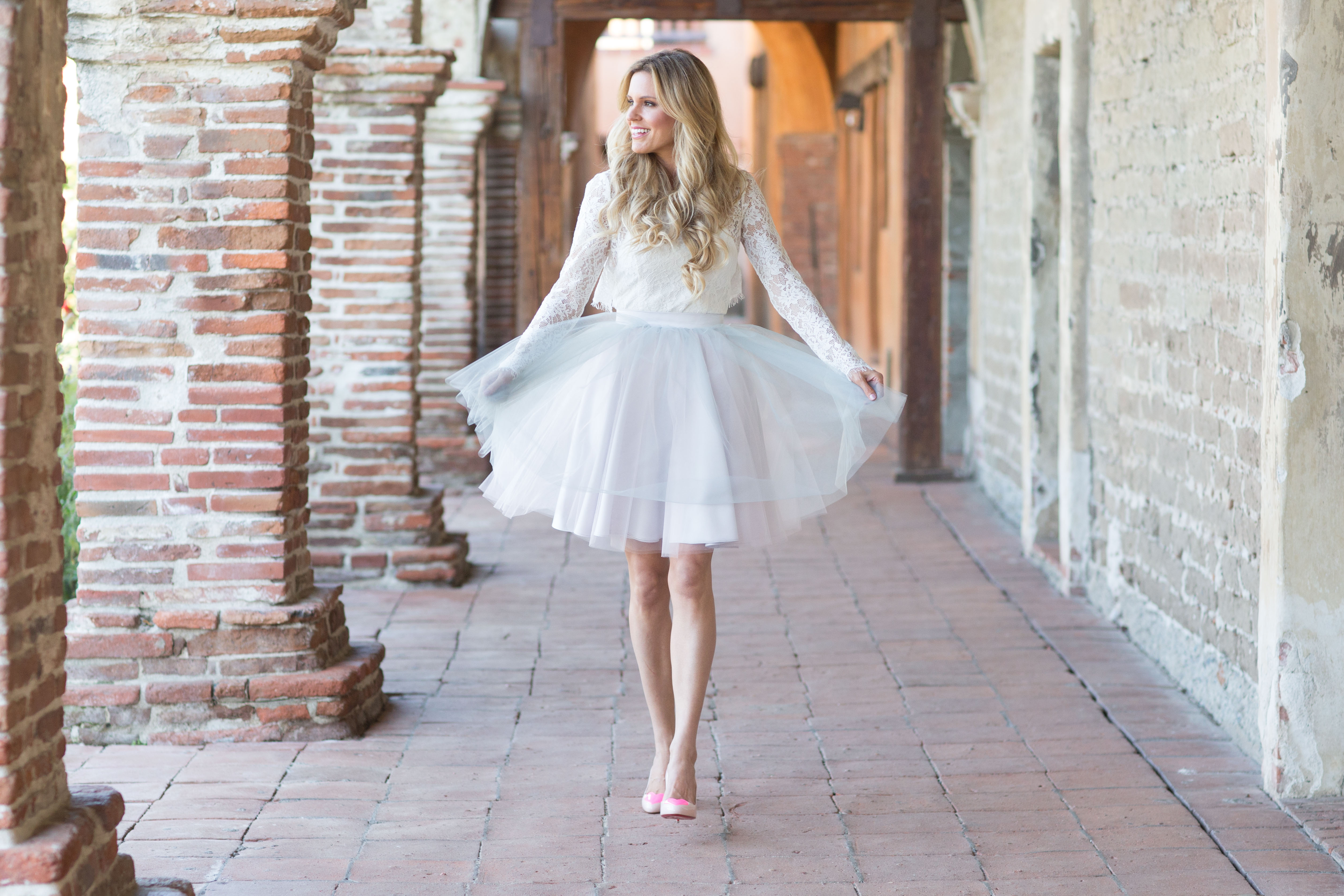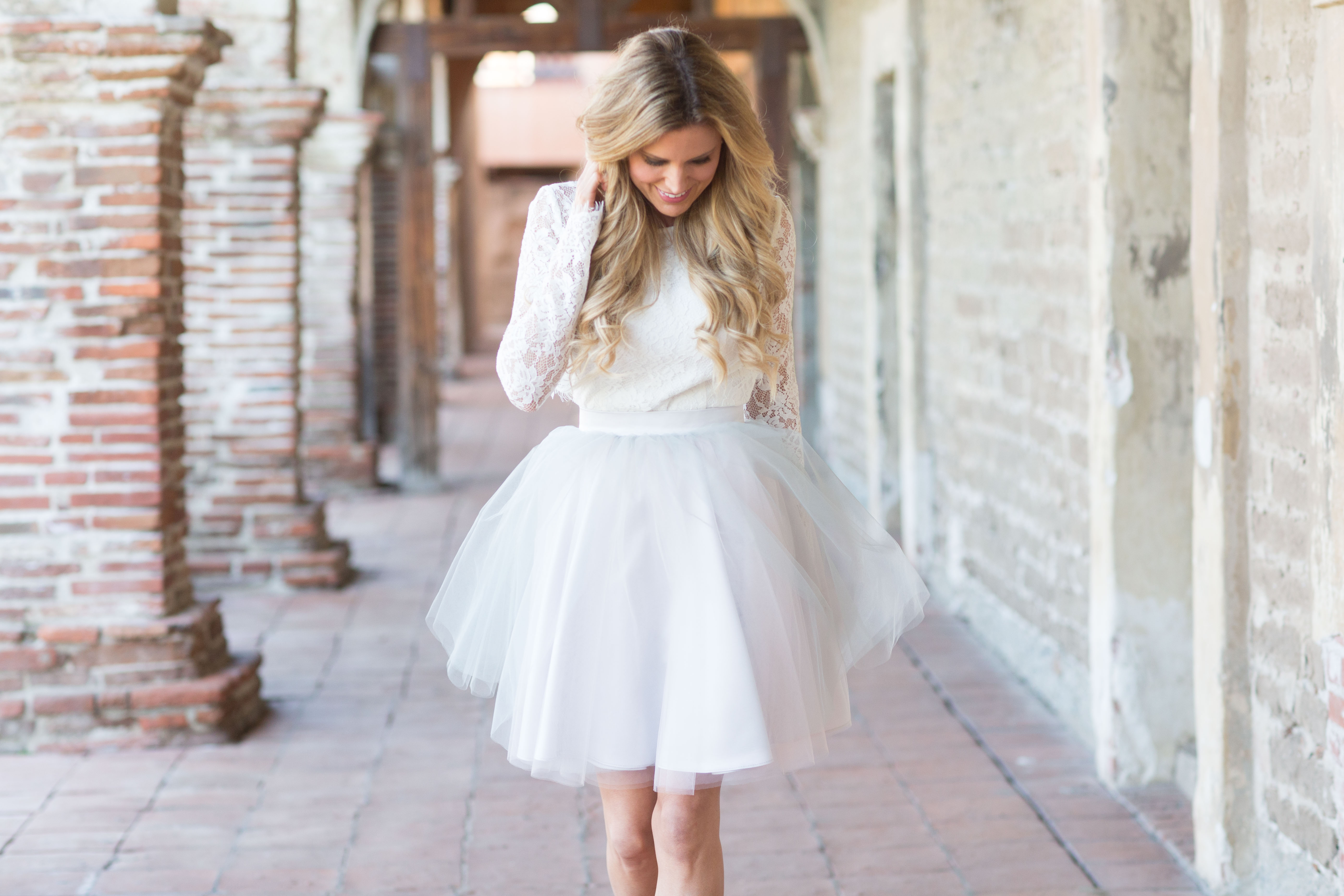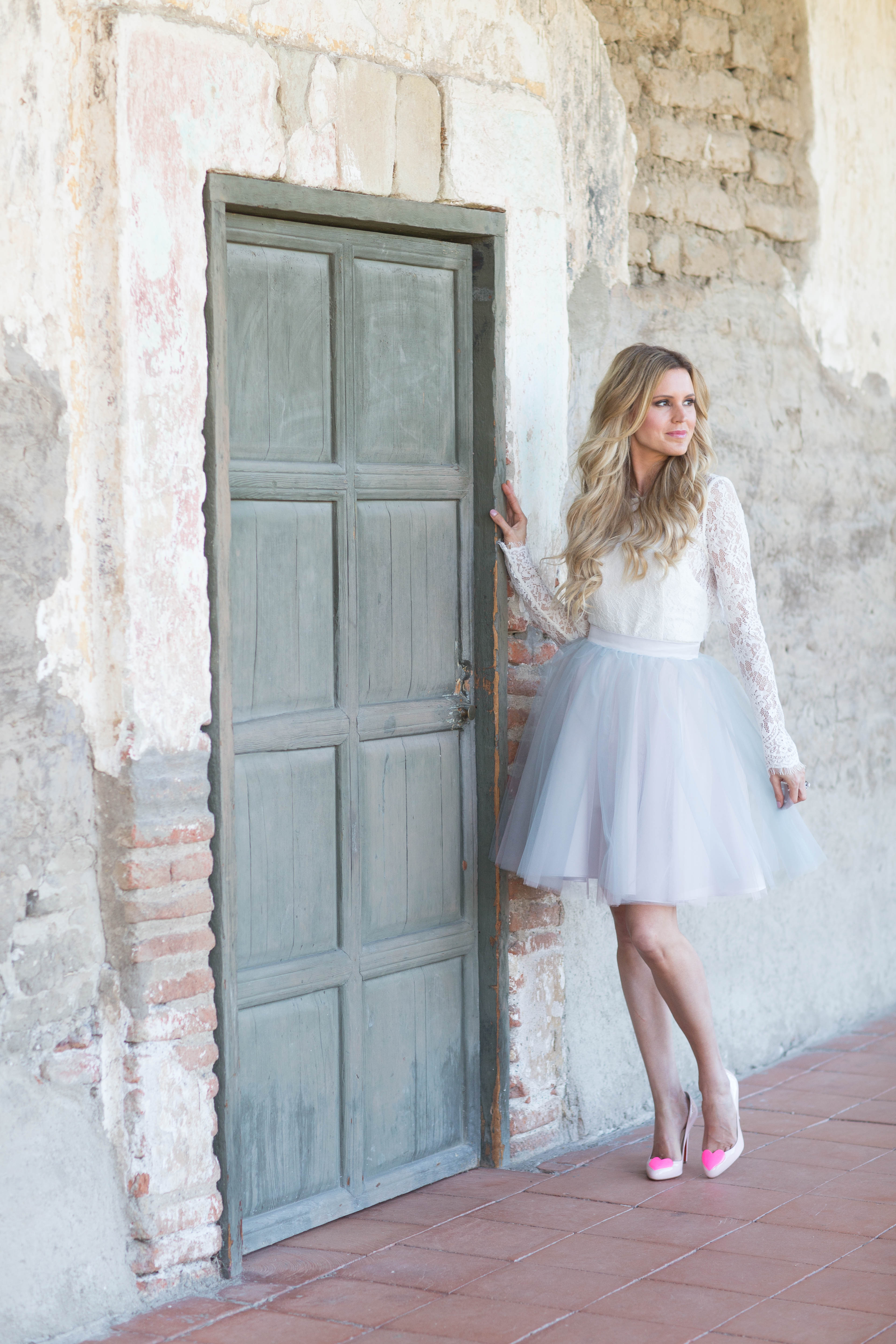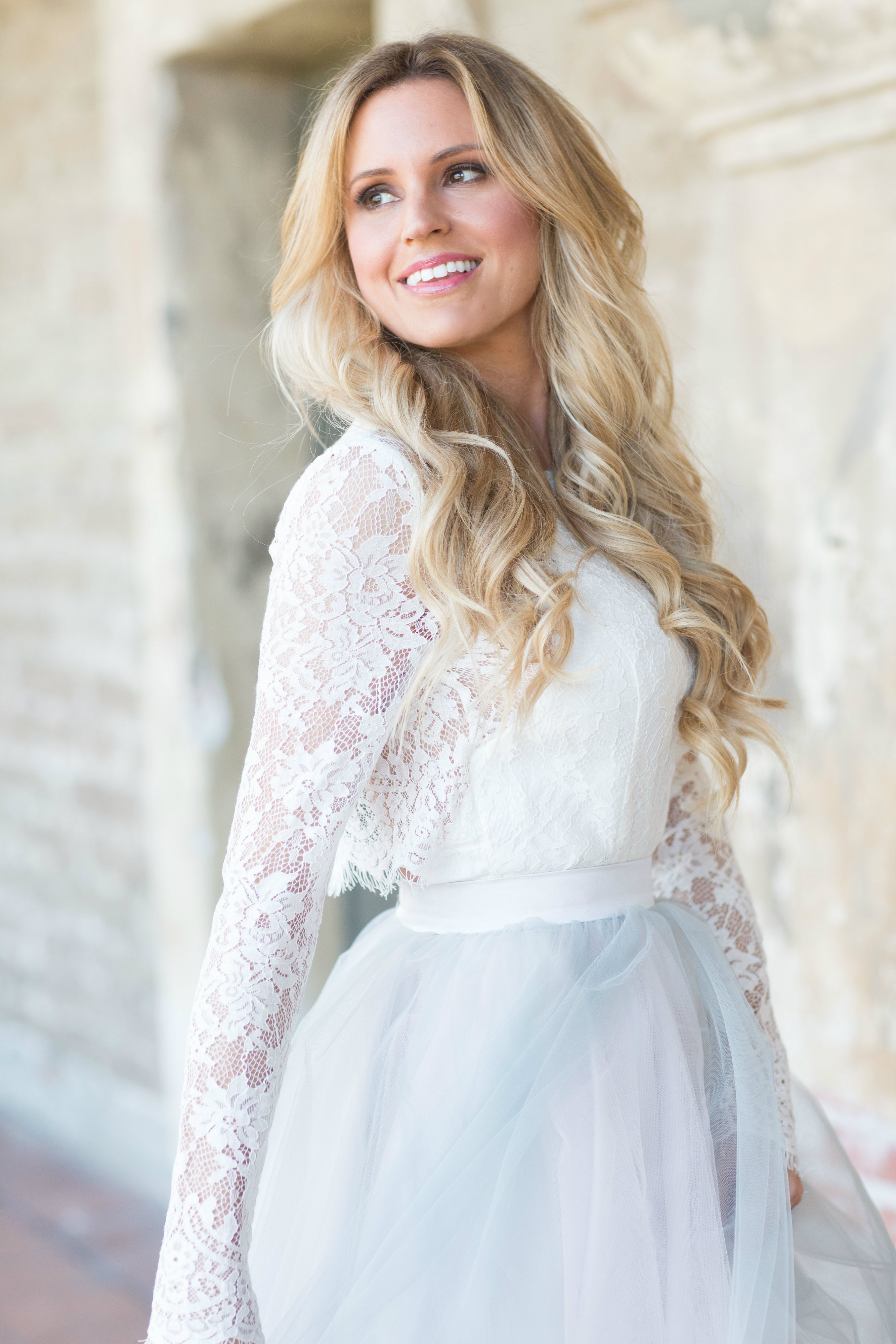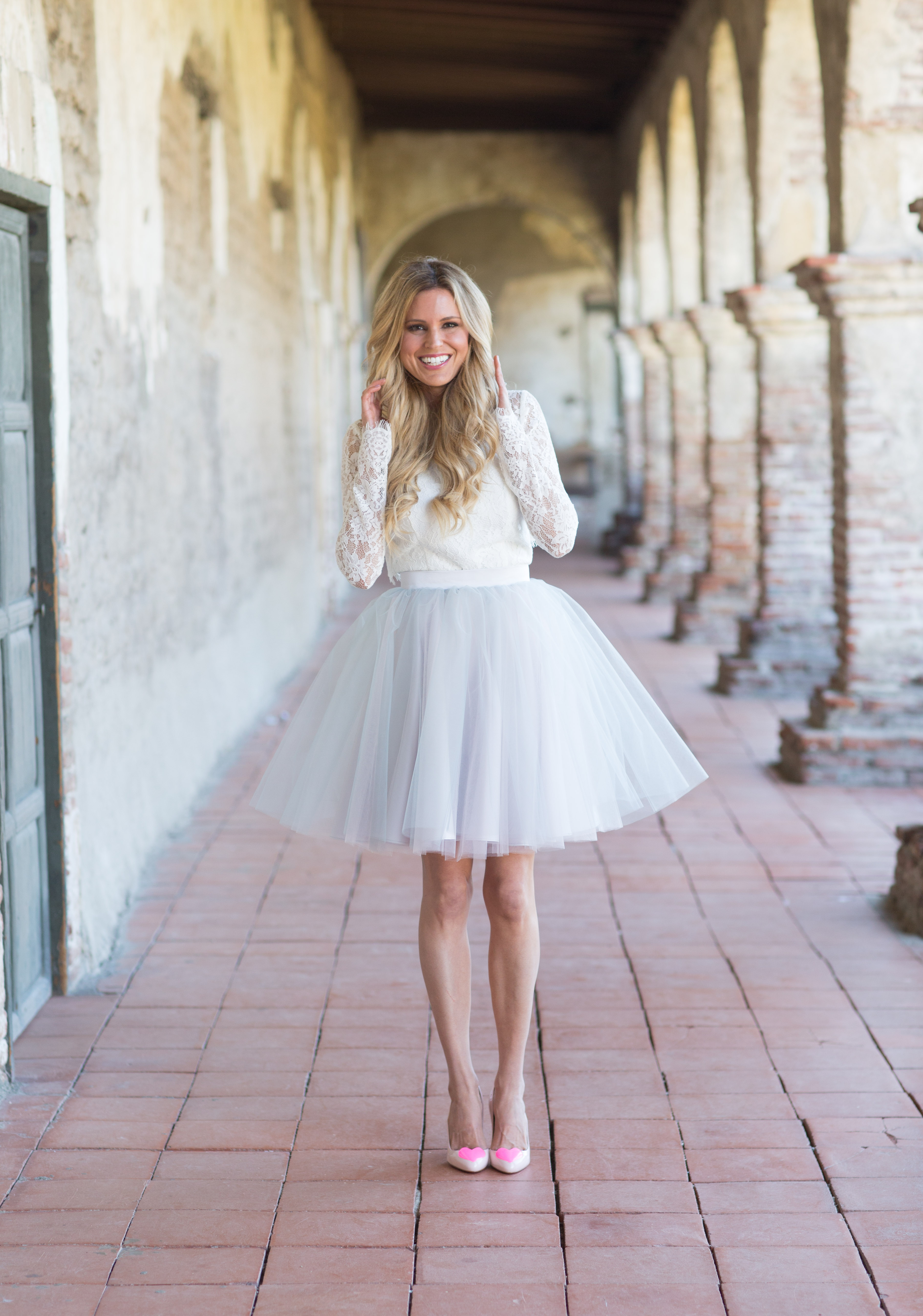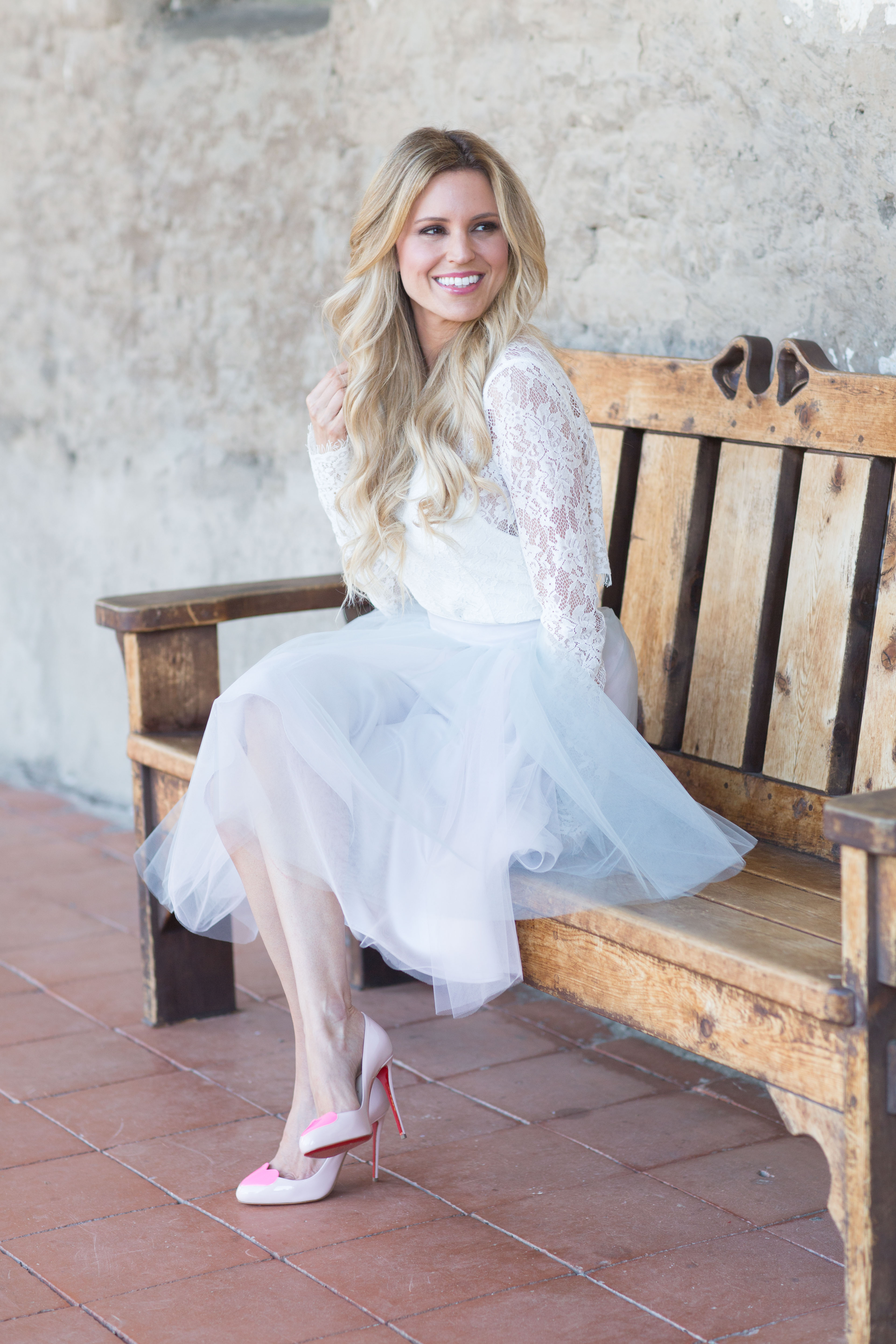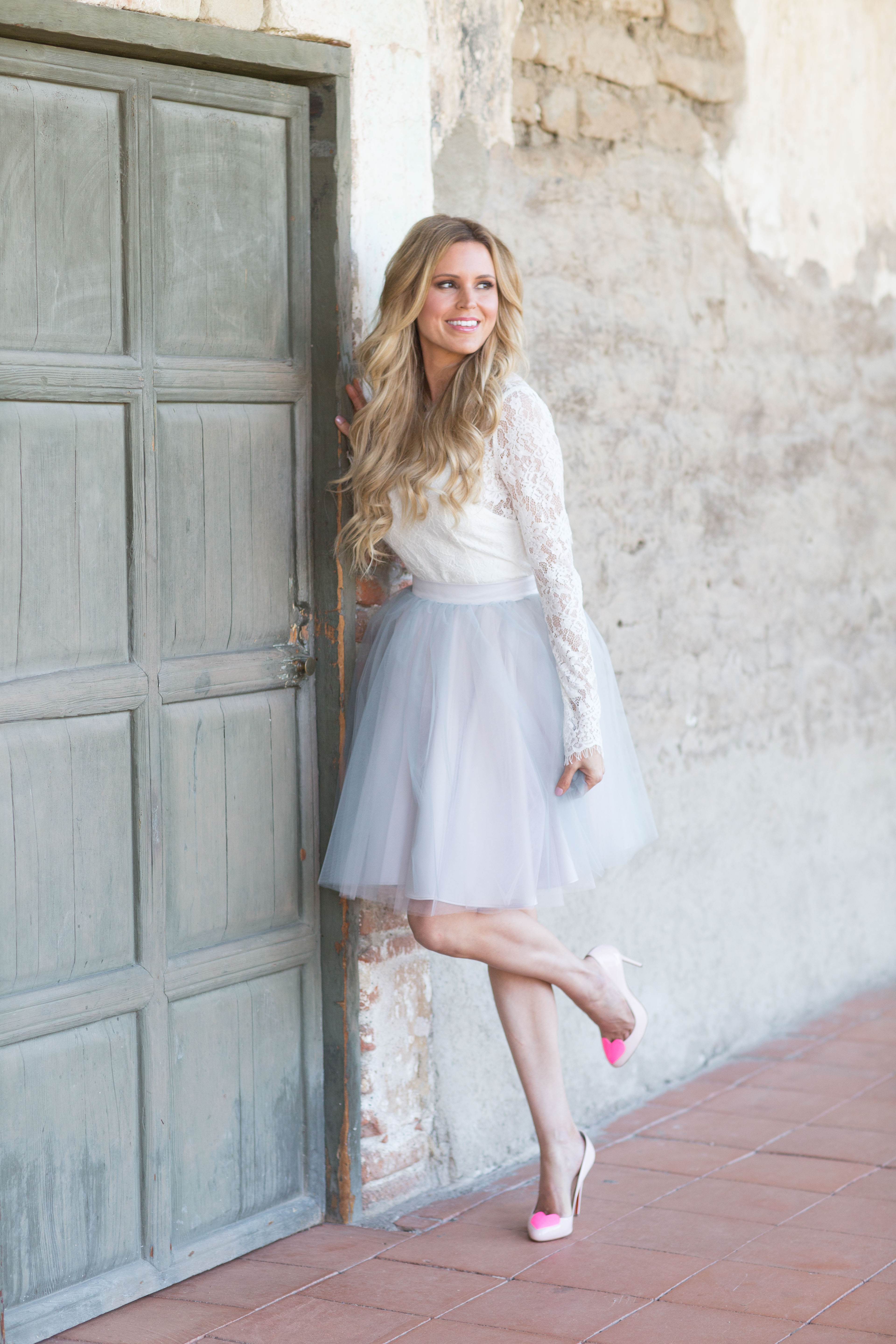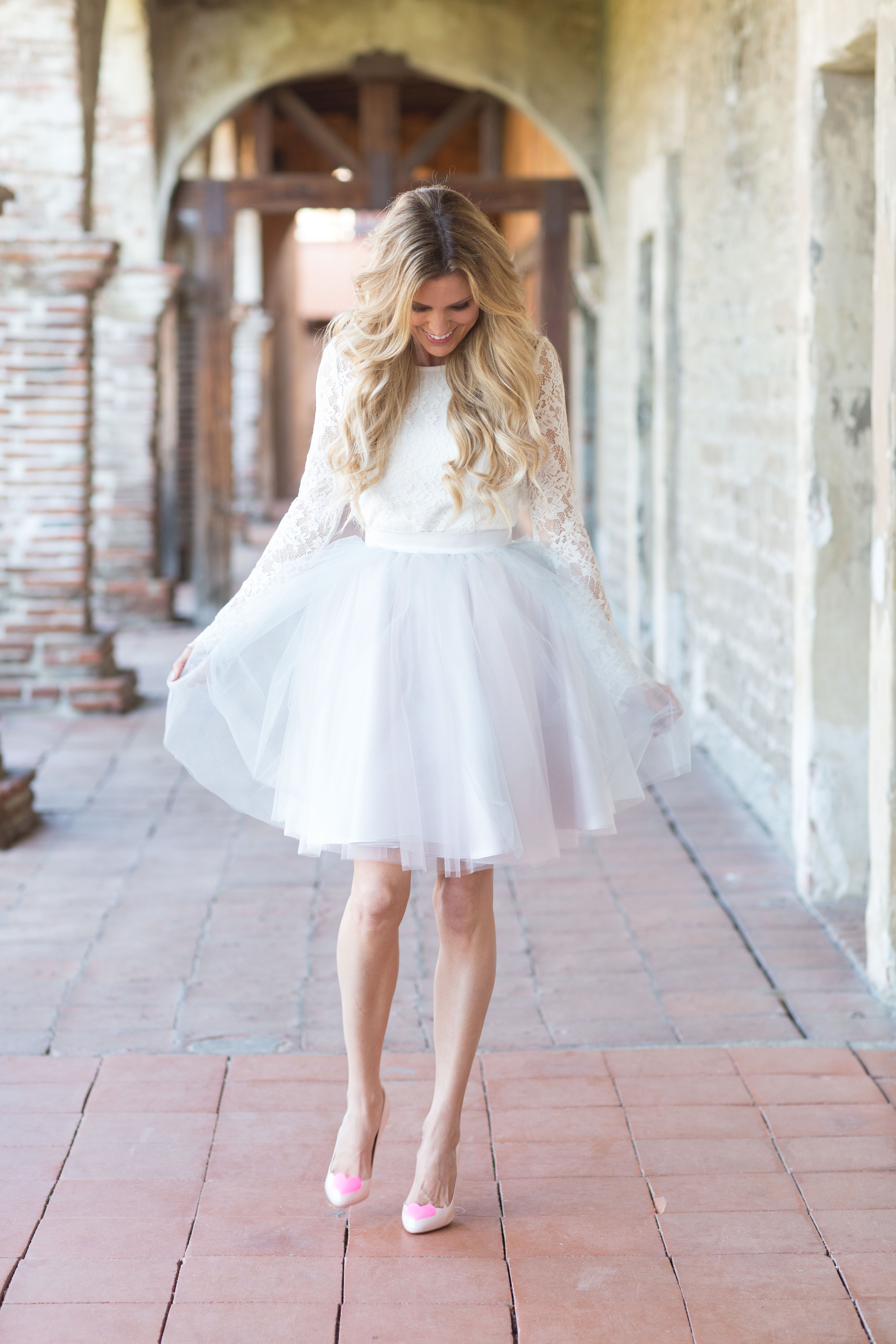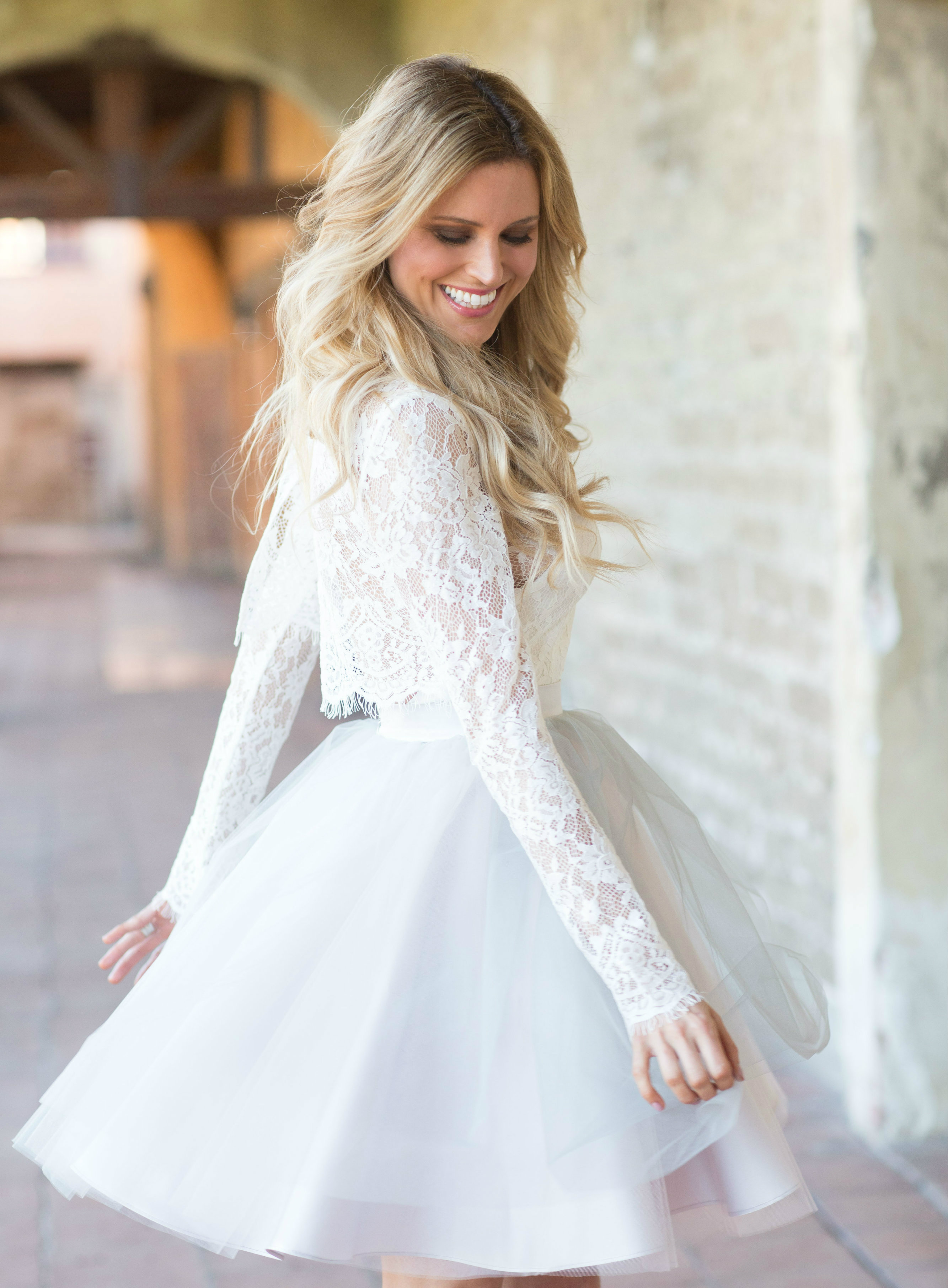 Top: Jetset Climbing the Walls Romper (similar look here and here) | Tulle Skirt: Bliss Tulle Serena Skirt c/o | Heels: Christian Louboutin Doracora Patent Heart Pump
Can you believe Valentine's Day is next week? How cute would an outfit be like this for Valentine's? The starting point for this outfit was this amazing Pantone color of the year tulle skirt. The top layer of tulle is an icy blue gray, and the tulle underneath is a soft rose pink. For me, the poofier the tulle the better. If I am going to wear a tulle skirt, I want it to make a statement. Our shoot ran late, and I actually had to pick up Max from school in this outfit (total mommy fail haha). It was definitely a change-up from the work-out wear I usually pick him up in. If you want to wear a tulle skirt more for daily wear rather than special occasions, Bliss Tulle has this one which is less poof and more streamlined.
I actually layered the tulle skirt over my favorite white lace romper (you can see the romper in this post). I knew that I wanted to keep the look ultra feminine and lacy. The romper is actually on major sale in limited sizes so get it while you can. To get the same look without wearing a romper, I love this lace top.
Thank you as always for stopping by and have an amazing weekend!
XO, Missy
Photos by Taylor Cole.