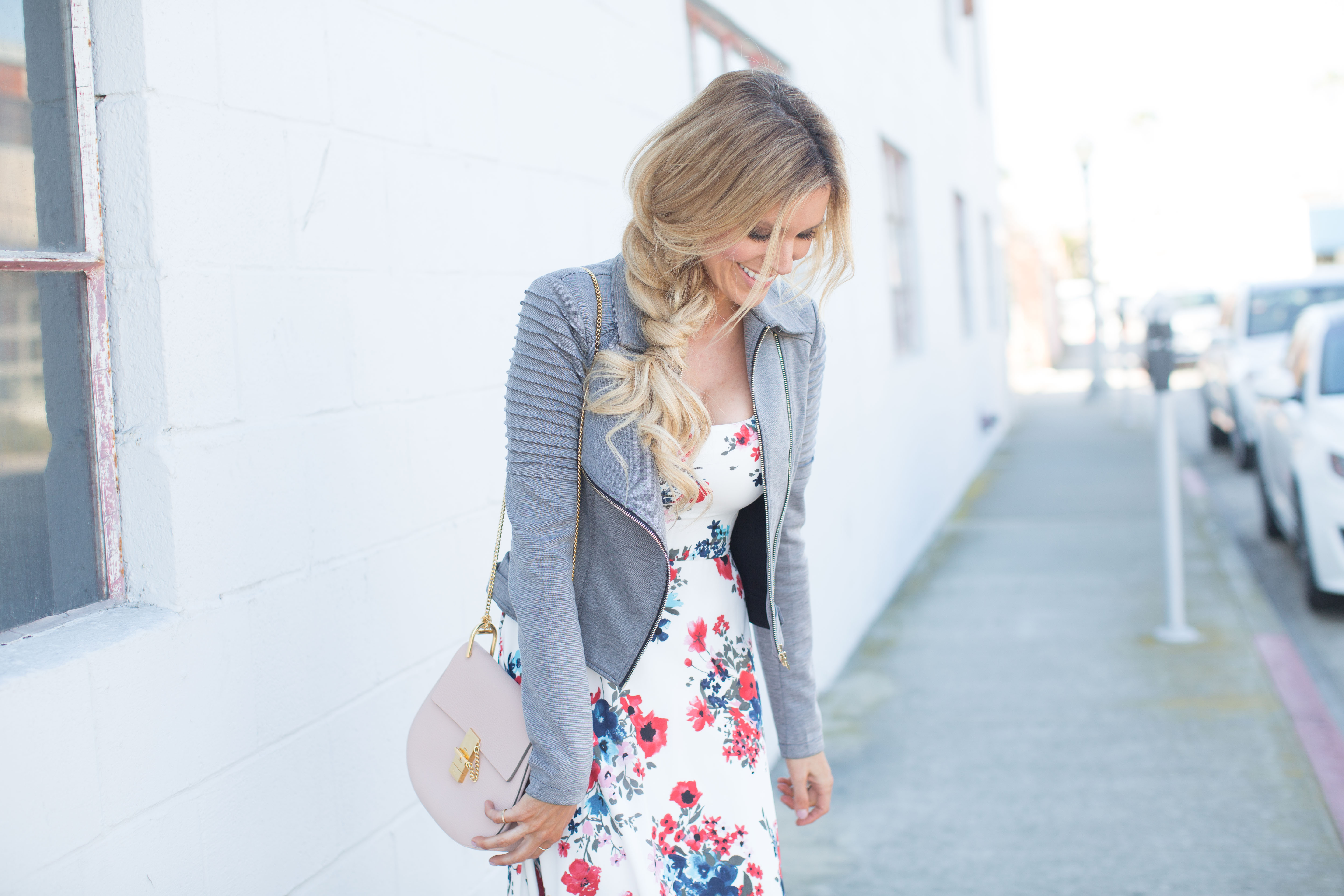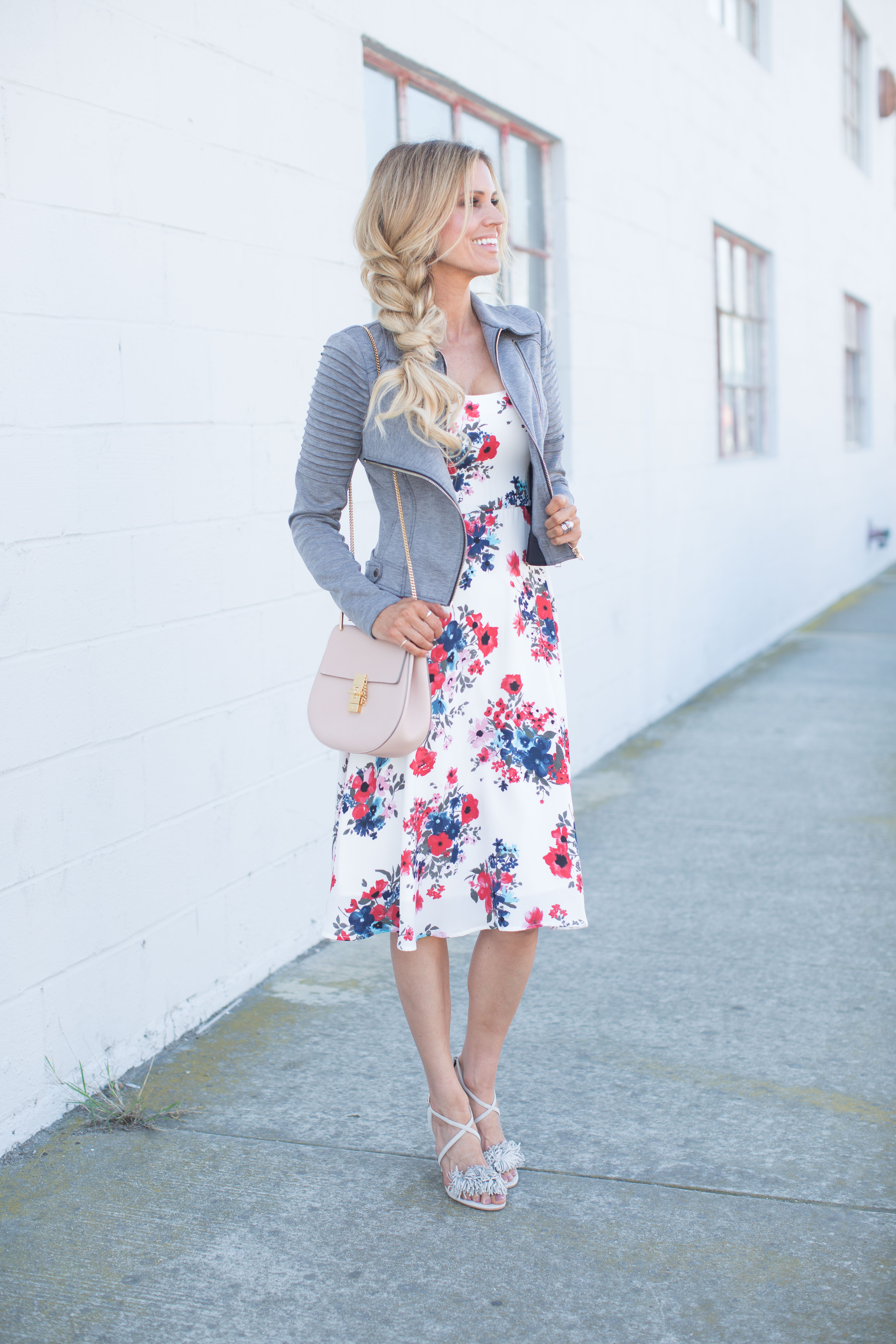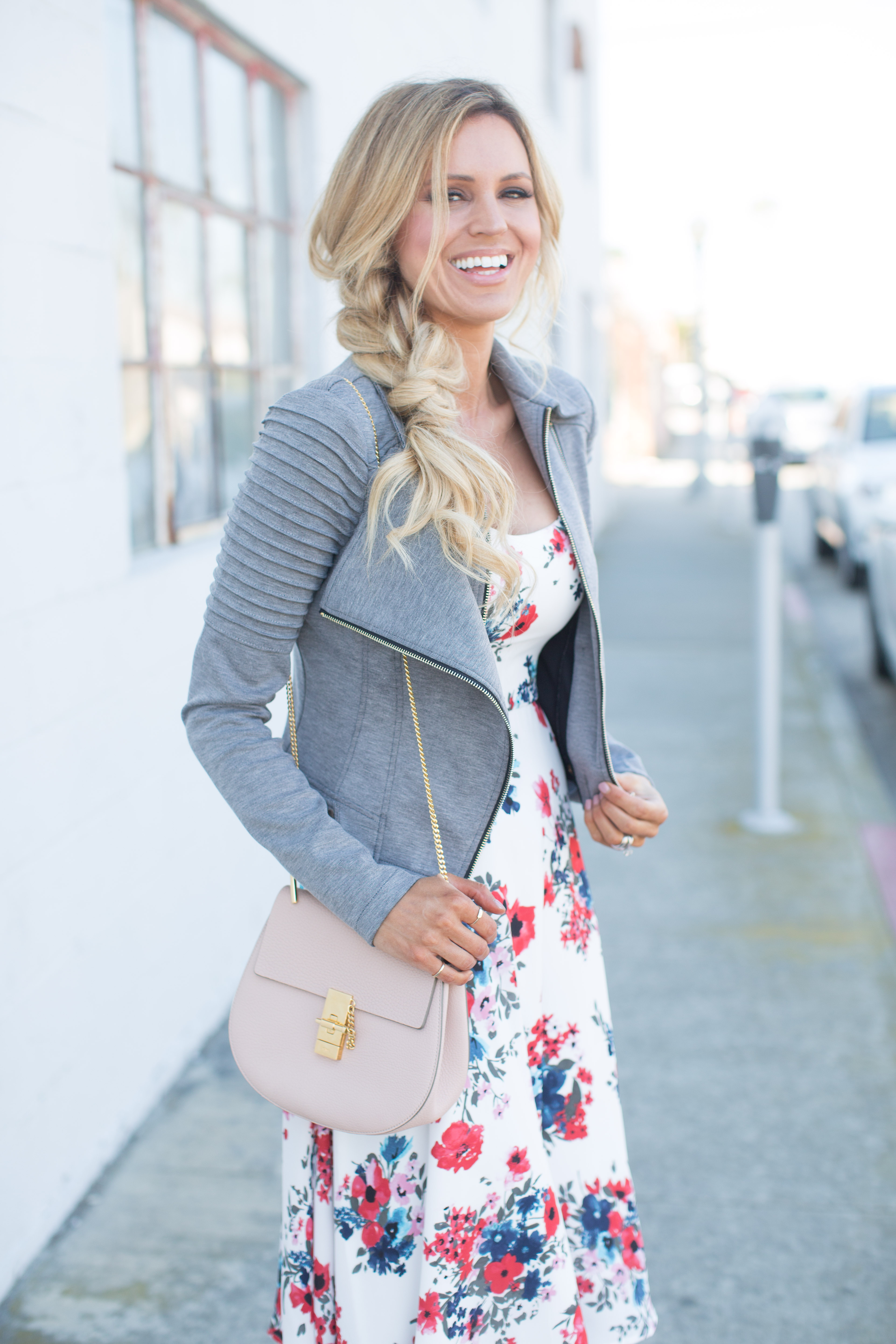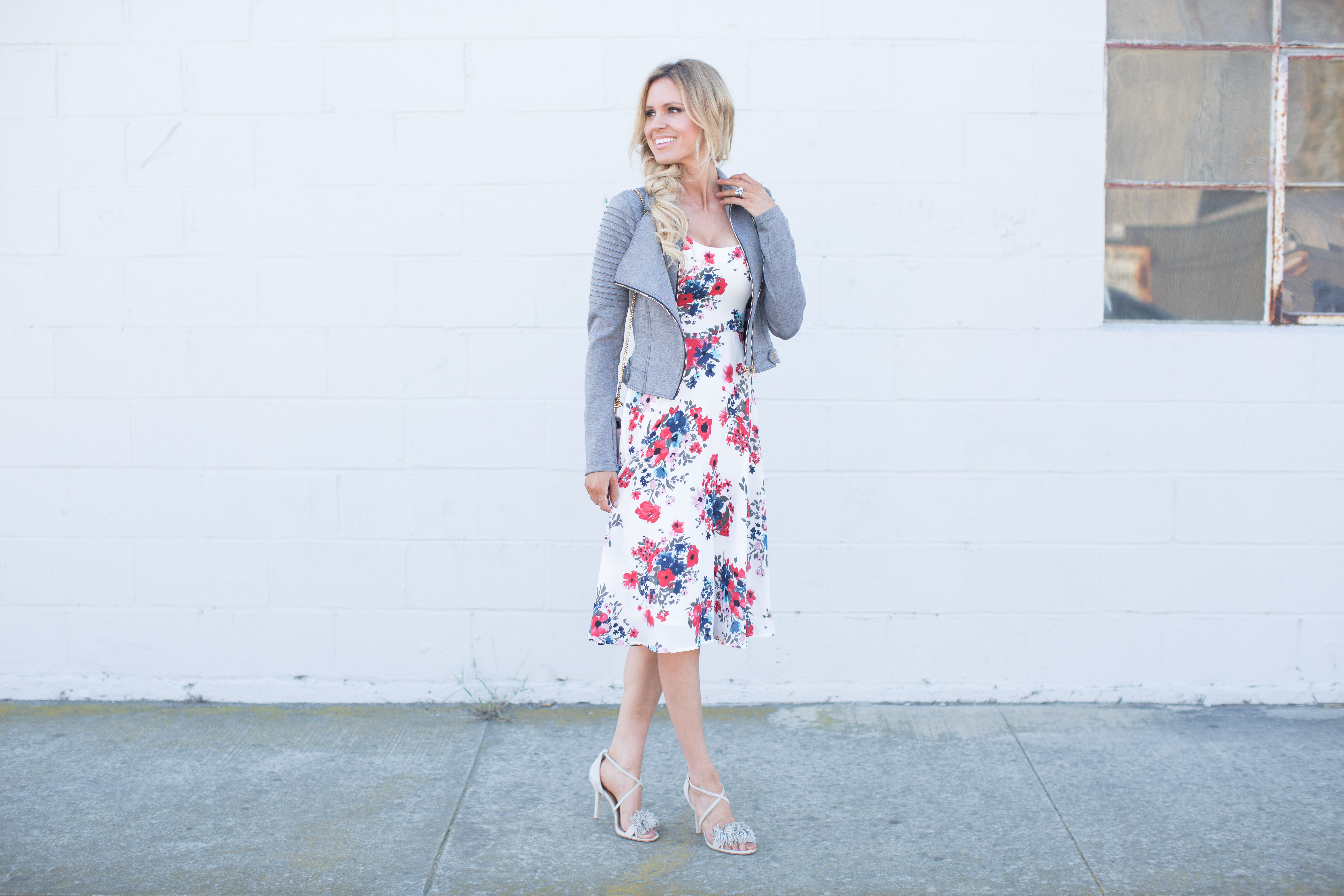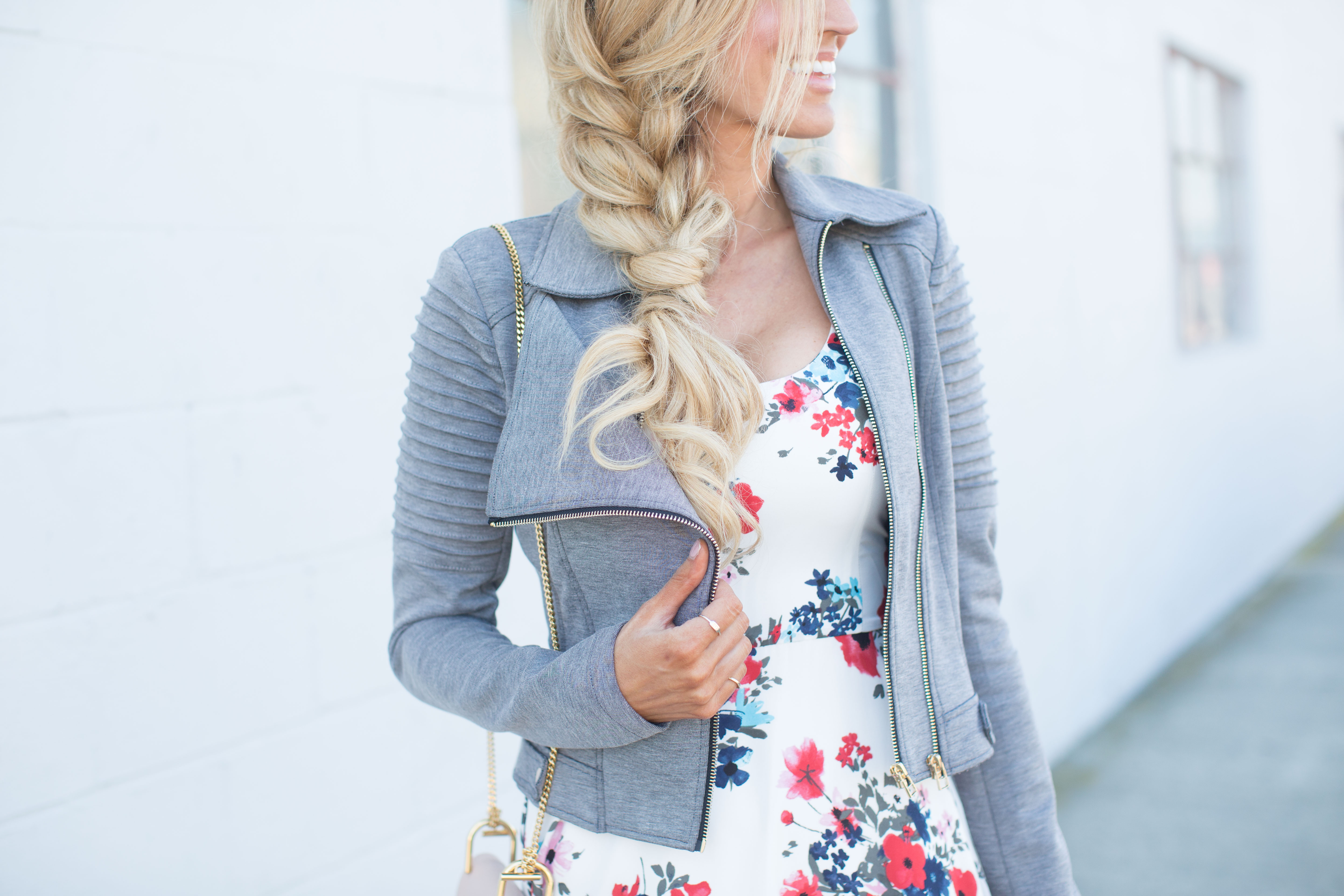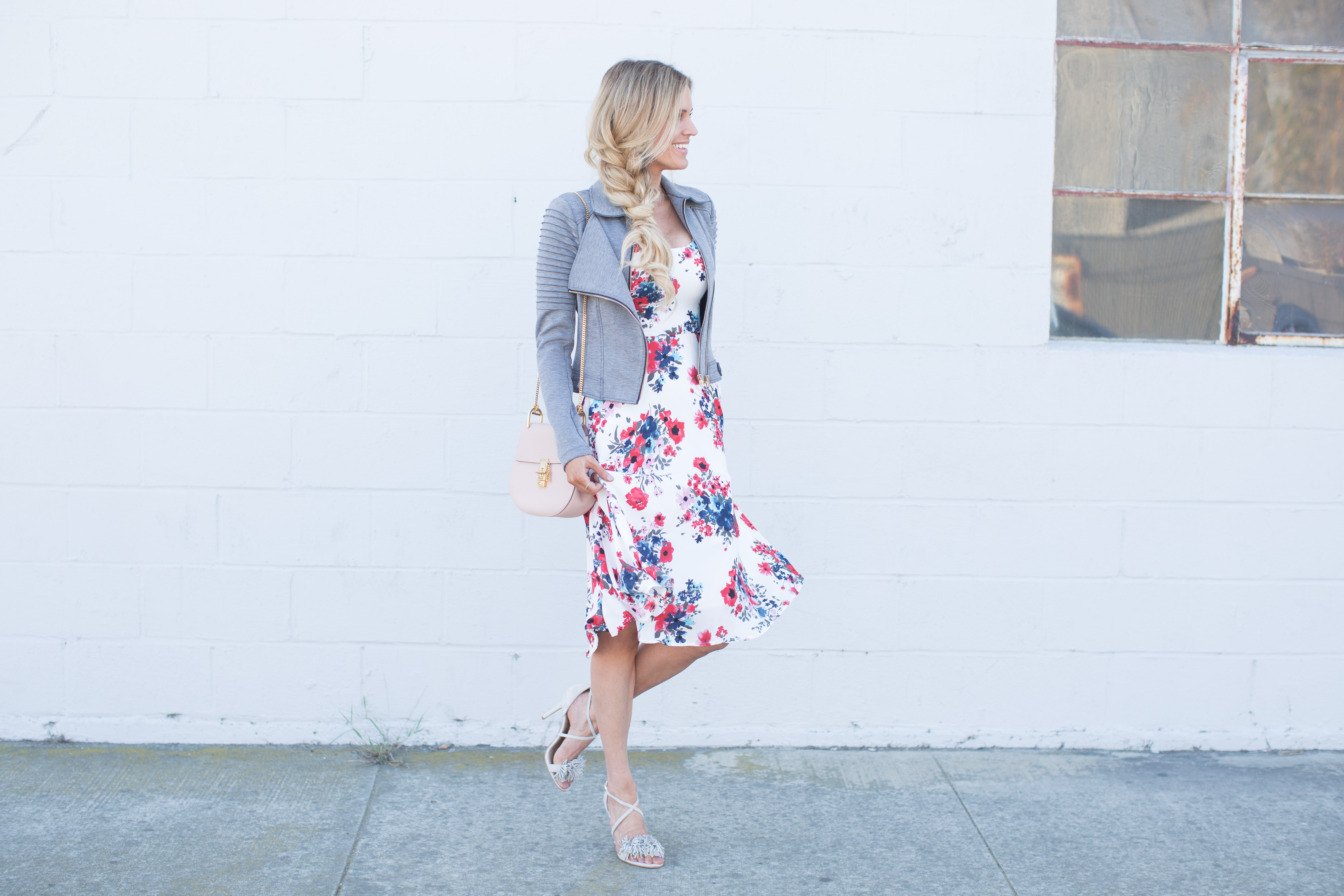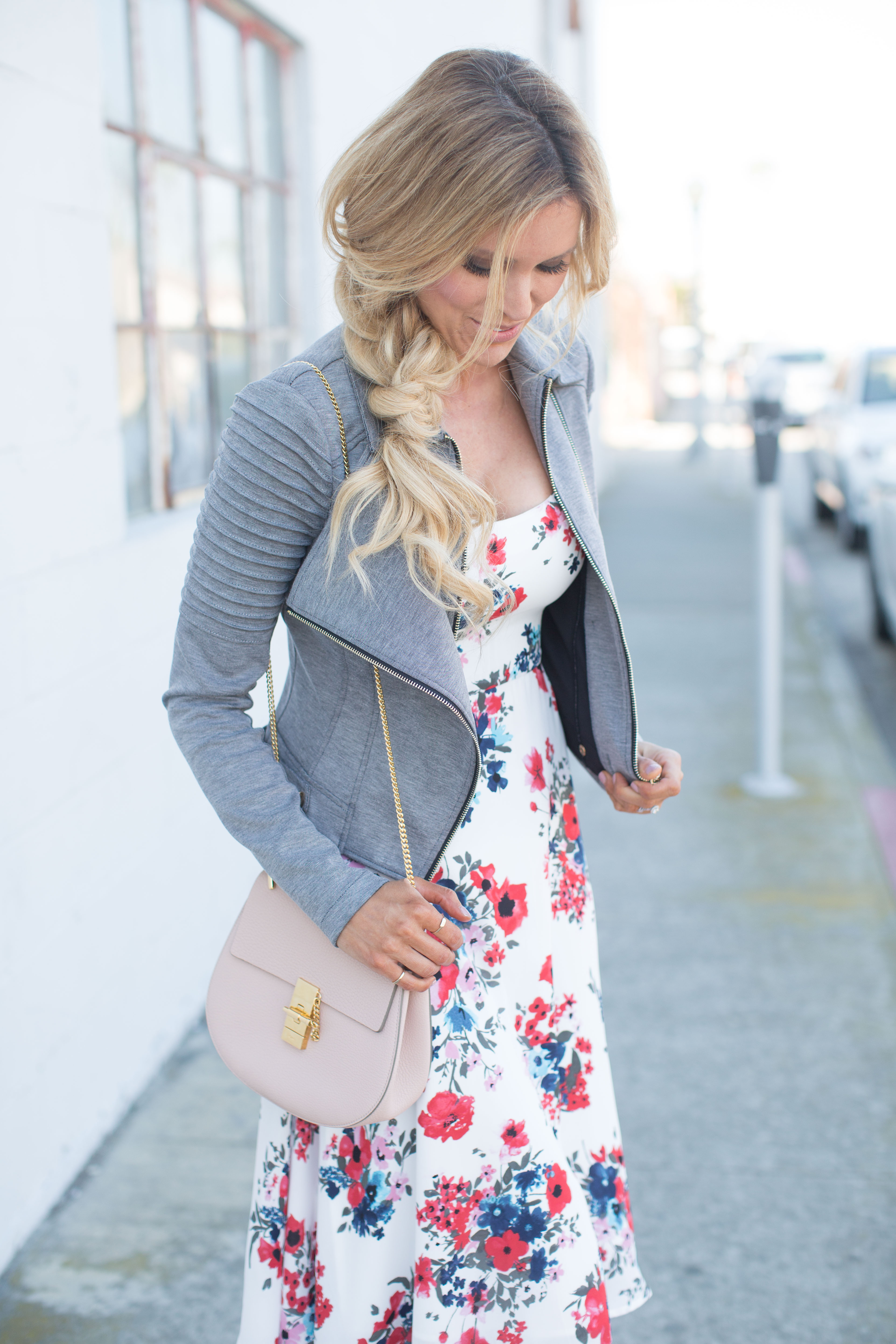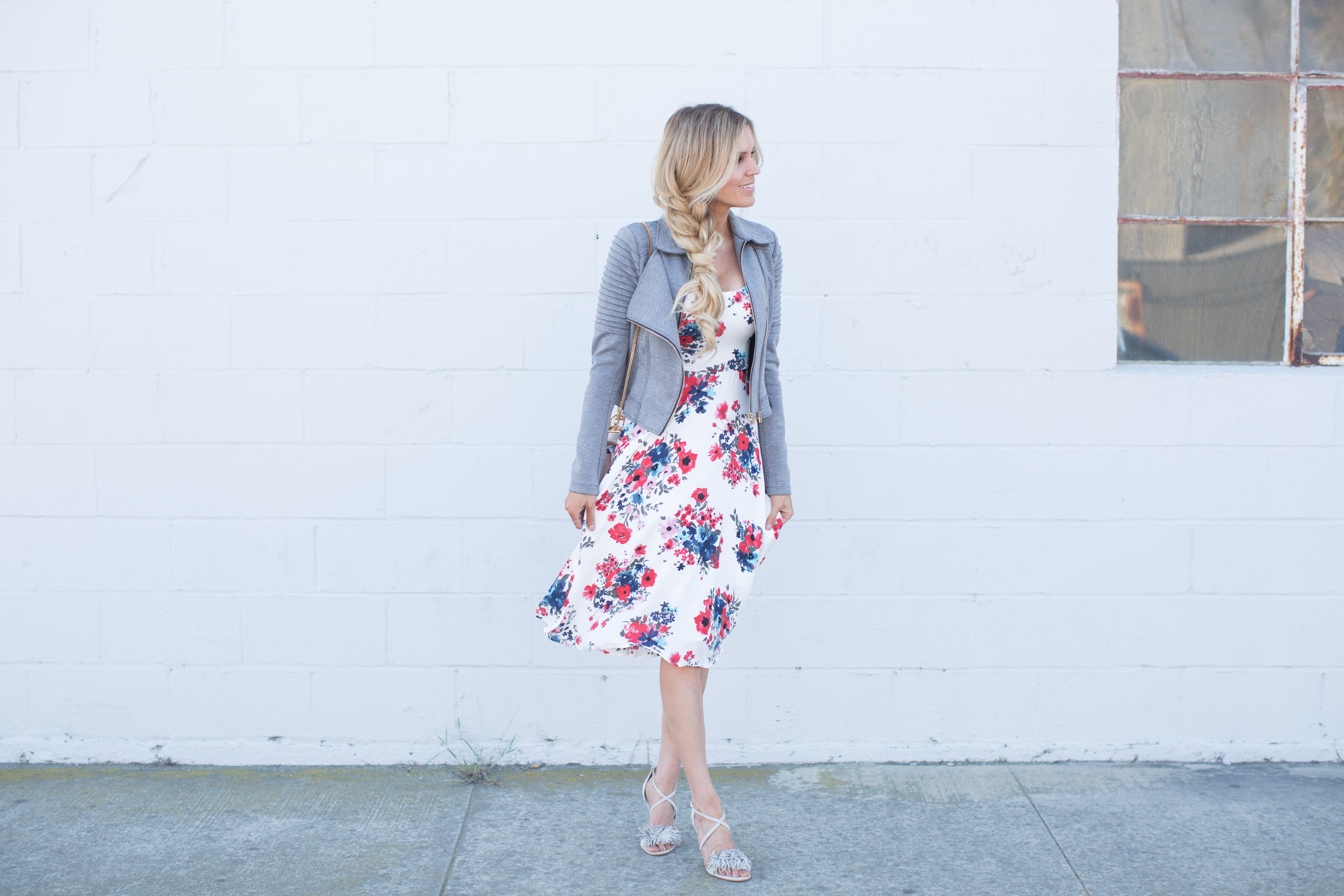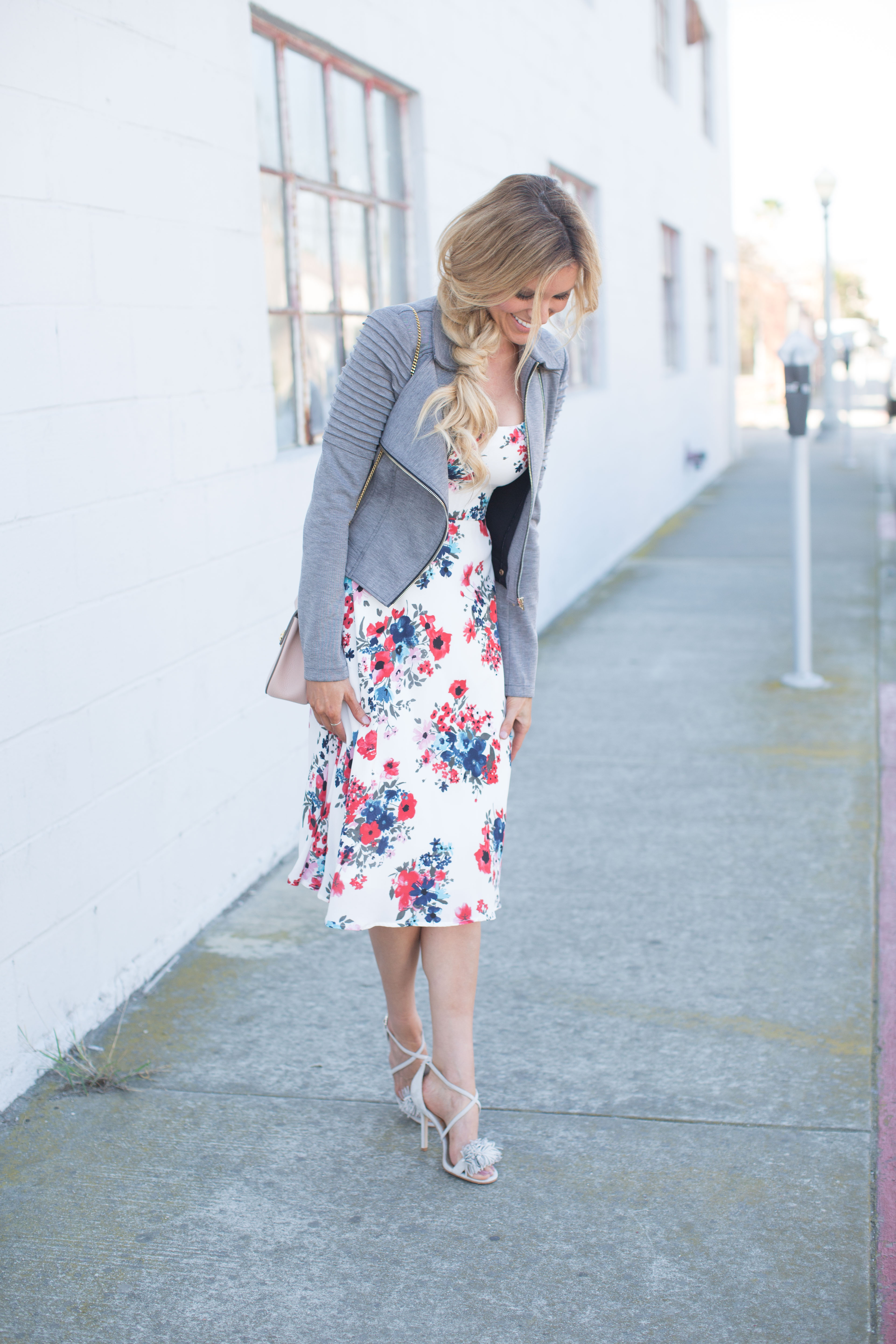 Dress: Cupcakes and Cashmere Hendricks Floral Midi Dress (also comes in a romper here) | Jacket: Windsor Grey Living Lavish Moto Jacket c/o (similar here) | Sandals: Sam Edelman Aisha Fringe Sandal (and here and similar for less here) | Bag: Chloé Drew (similar for less here)
One my favorite combinations is a feminine dress or skirt paired with a leather jacket. Well similarly I am loving the mix of a floral midi dress & moto jacket. The moto jacket balances the sweetness of the floral and gives it a little edge. I am especially obsessed with the sleeves on this moto jacket and hope it is restocked for you guys!
I am a huge fan of the Cupcakes and Cashmere line, and this floral dress is so me I just had to get it. It also comes in a romper version that is available at Nordstrom. I have only seen the dress available at Shopbop so be sure and get it before it sells out. This is the cutest spring dress… ever! I got a size 2 and it fits perfectly except in the bust which is pretty tight. I would have gotten the 4 but I think it would be too big everywhere else.
So on the home front this is the 19927282383 time we have gotten a cold. It is Max's first year at school so it seems like we are coming down with something new every other week. I am always kissing Max all over his face so I instantly seem to catch whatever it is he has. We have a Hawaii trip coming up, and I am determined that we are all going sans runny noses so if anyone has any immune boosting tricks or remedies please leave your ideas in the comments below.
Hope you have a great weekend!
xo, Missy
Photos by Taylor Cole. Hair & makeup by Erica, 1011 Studios.