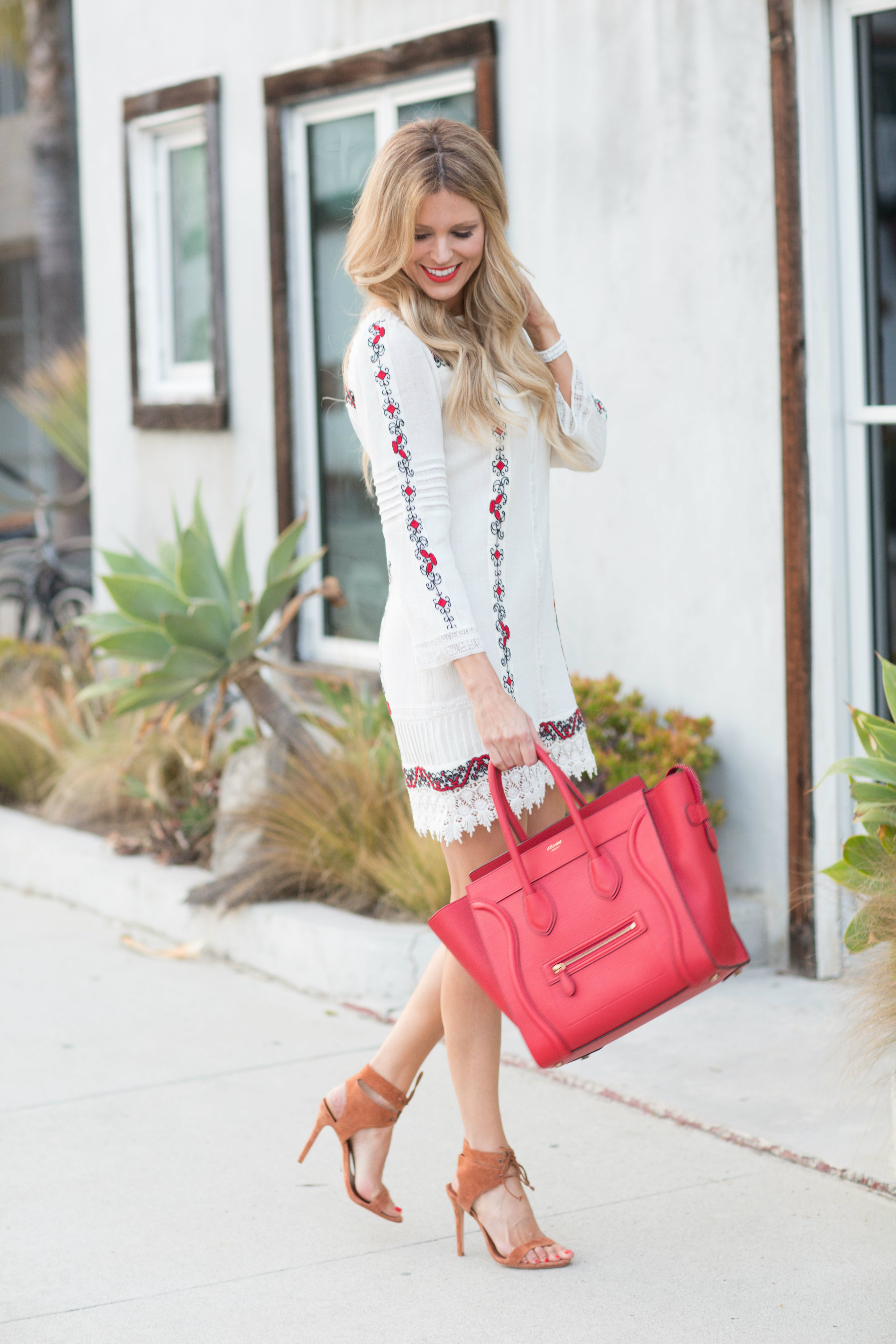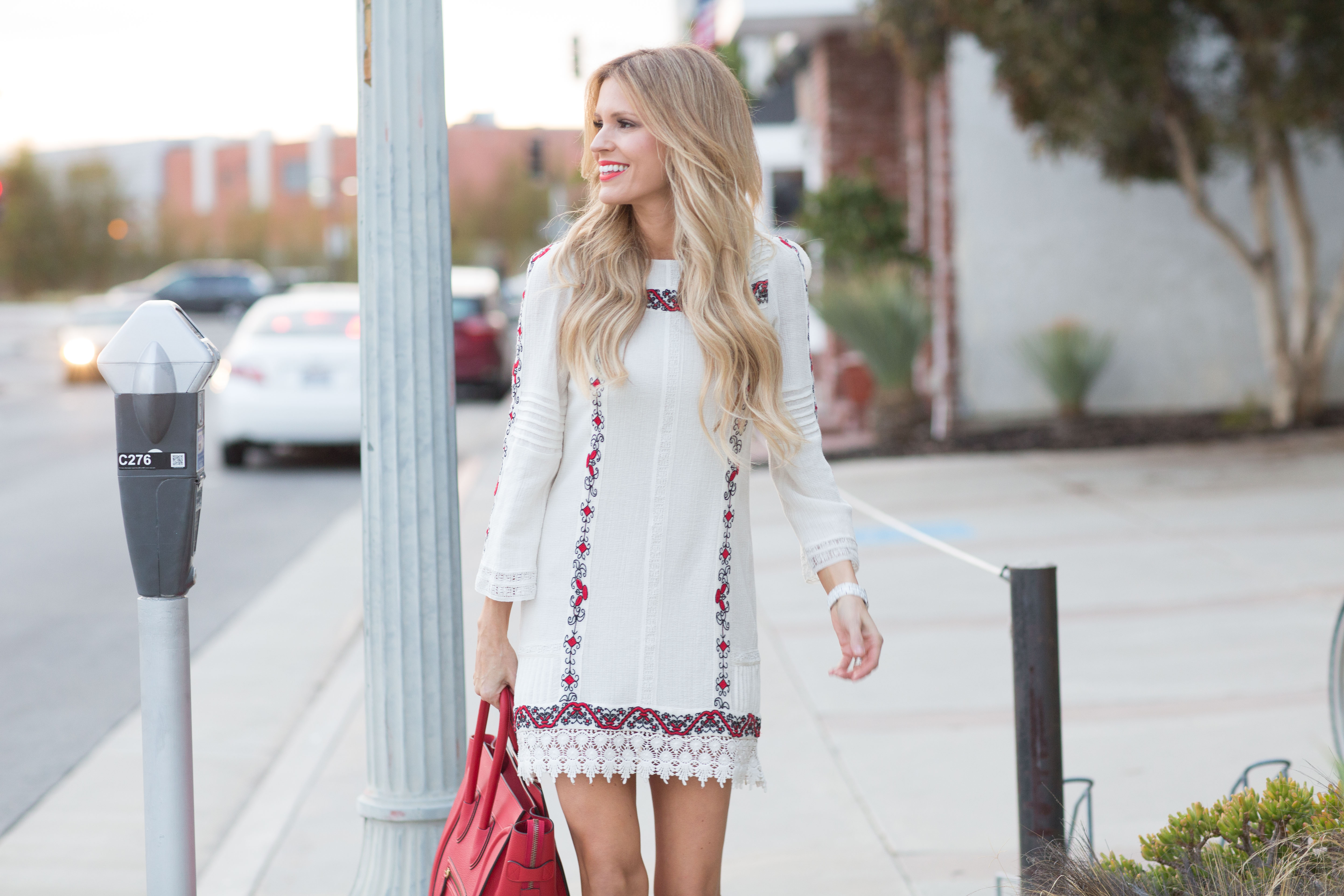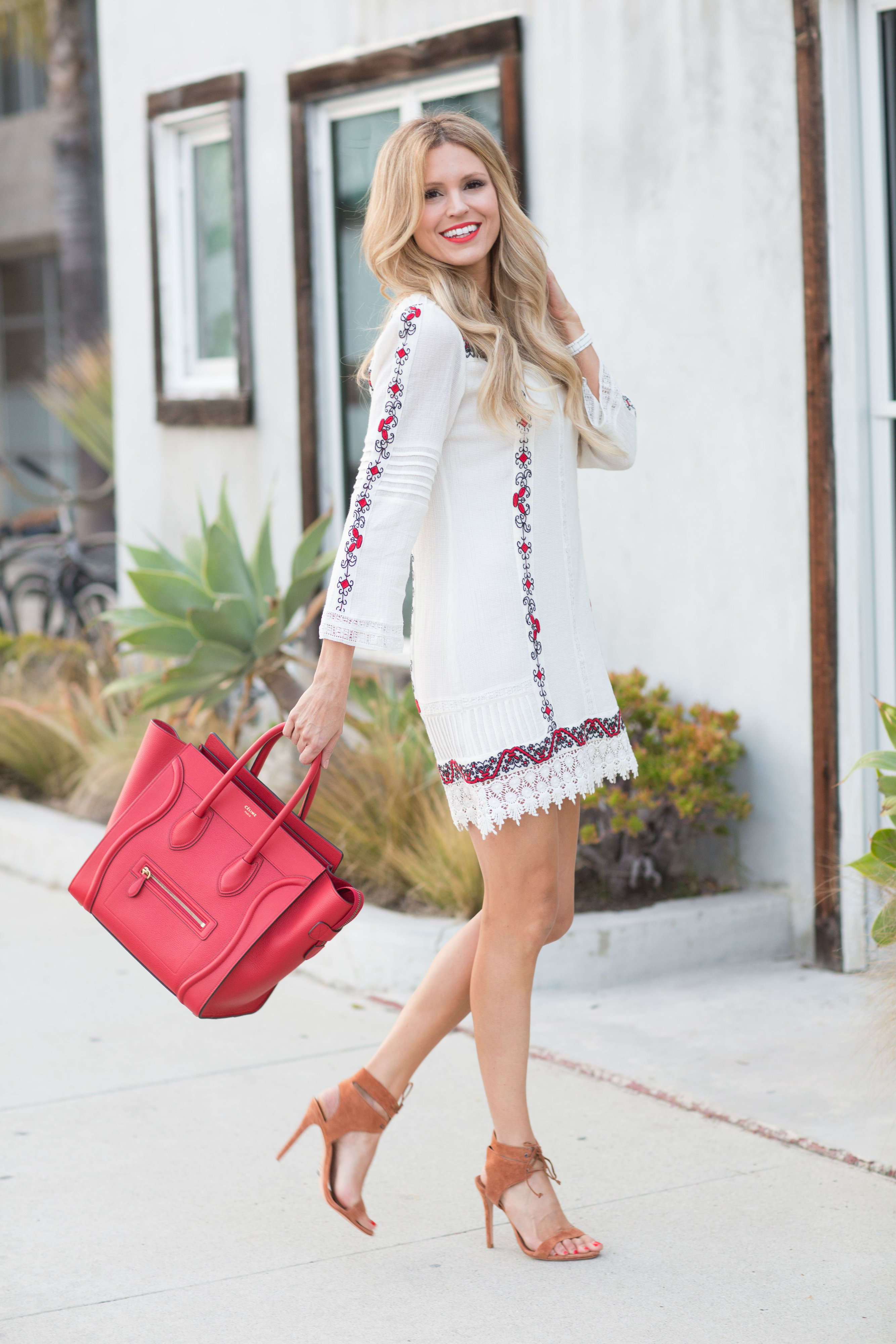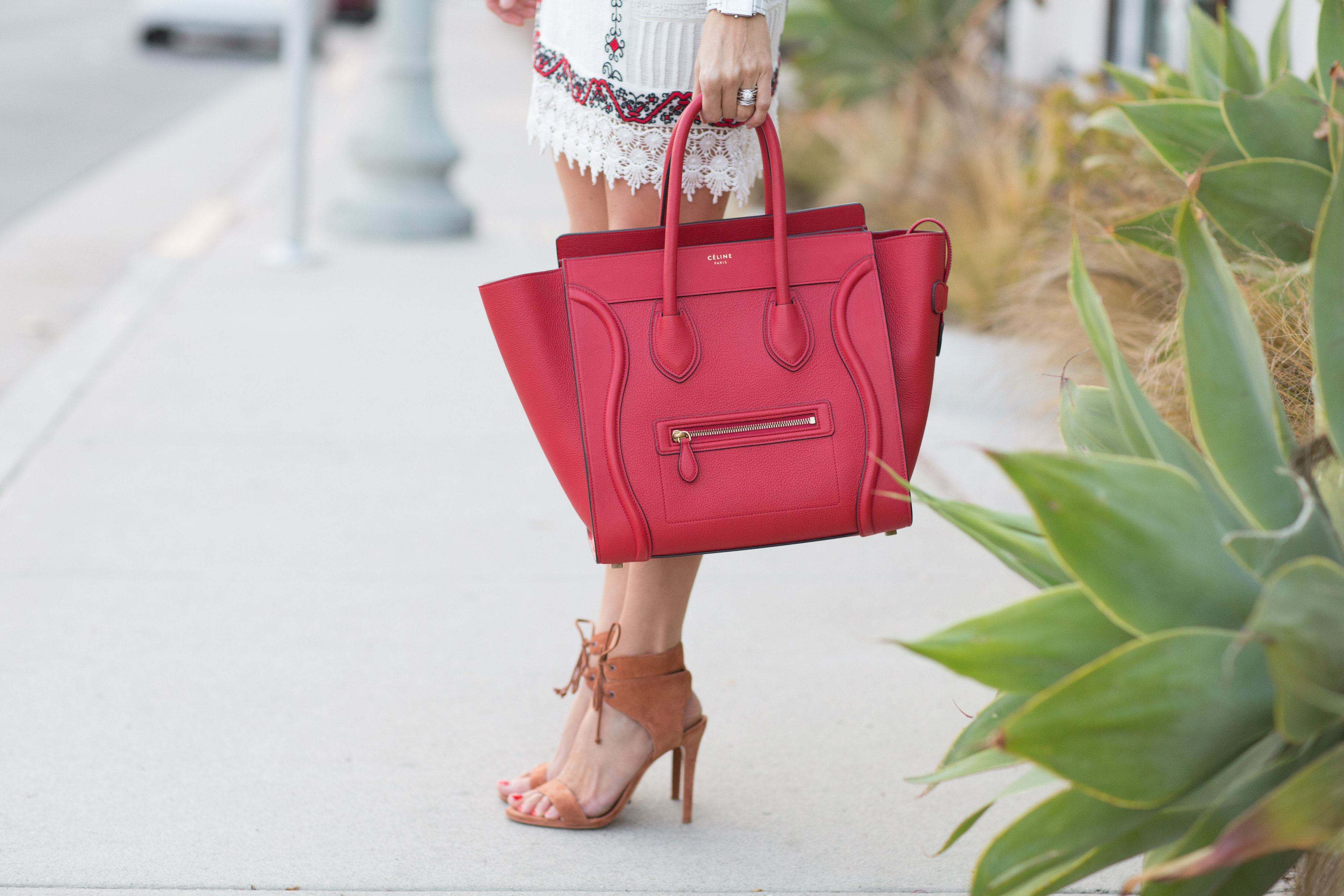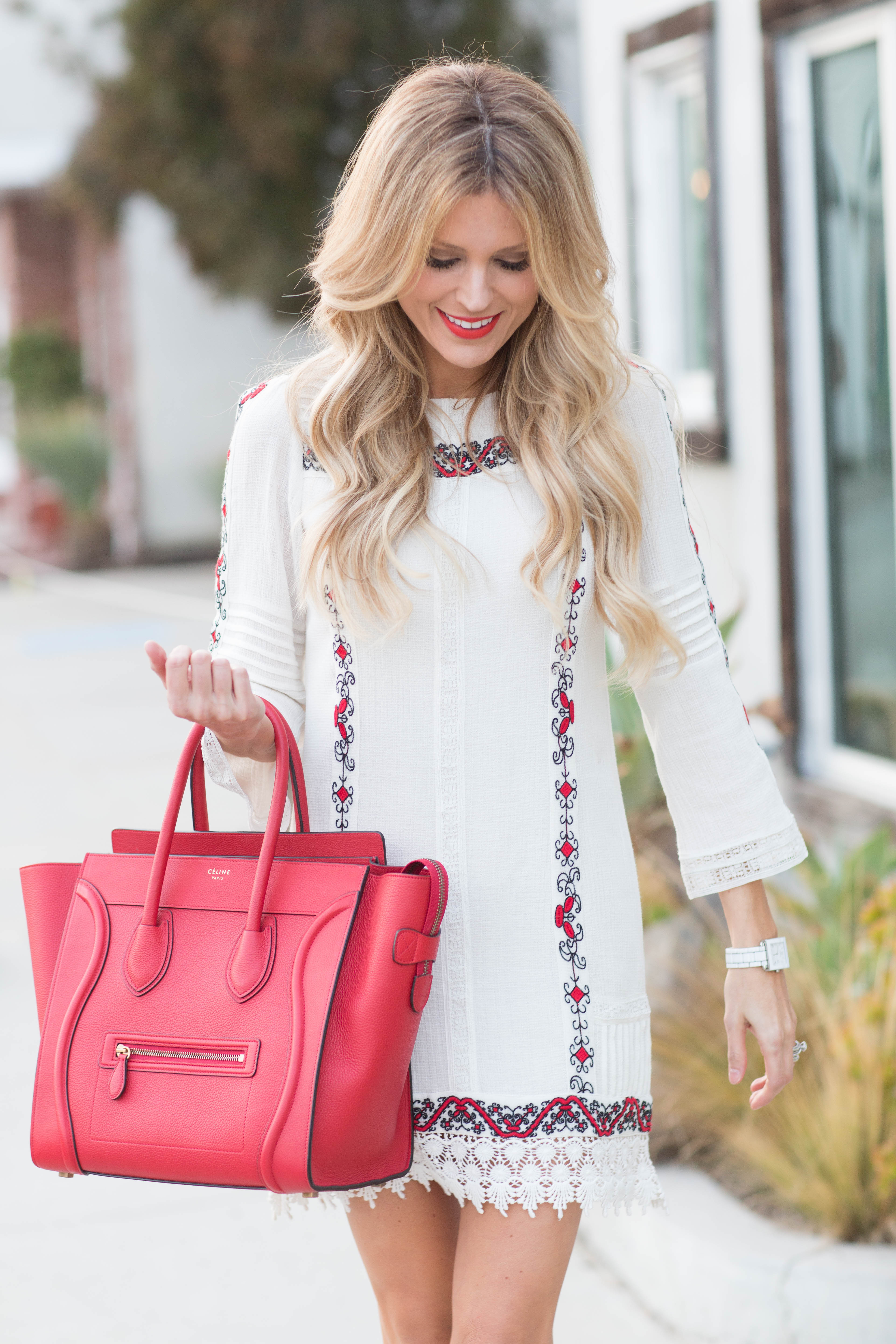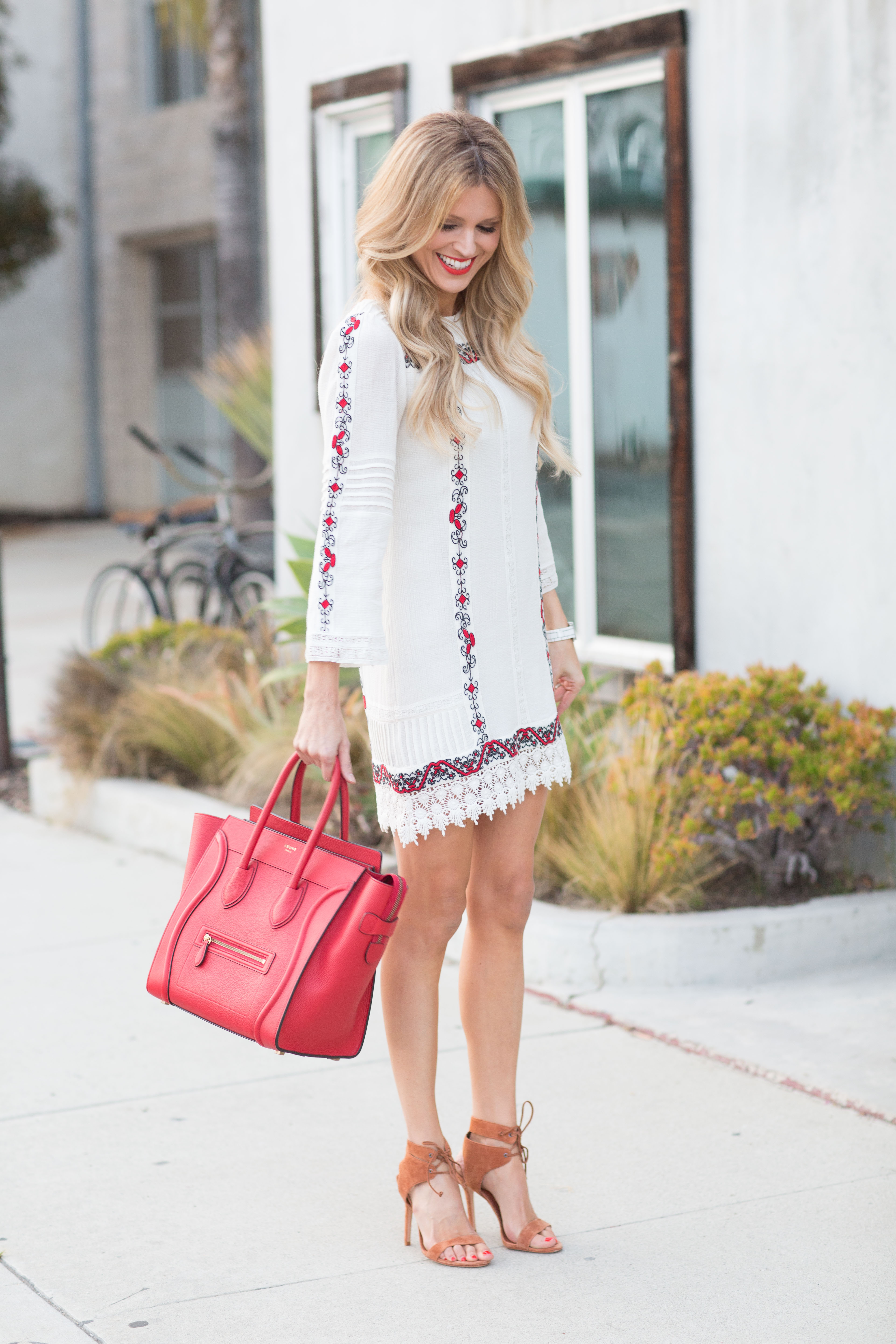 Dress: Alice and Olivia Riska Dress (and here) | Bag: Celine (similar for less here) | Heels: Schutz Kora Suede Sandal (and here! on sale!!!) | Watch: Fendi Square Ceramic Watch on major sale! So cute for summer!
This past weekend was just a mixed bag of weird. If I am being honest, I really wasn't really looking to the weekend because on the agenda was a kid's birthday party at Chuck E. Cheese's and the Super Bowl. ha! What wasn't on the agenda was Max all of the sudden being super sick with a scary high fever that made him deliriously happy half the time and teary eyed the other half. On Saturday night, my husband and I ended up watching a documentary on James Foley, and by the time that was over I was so tense with nerves and wired- sad about the state of the world and anxious over Max and his high fever. I couldn't fall asleep for the life of me. Max ended up in our bed that night which means nobody slept well but at least I knew he was okay right beside me. See weird weekend right?
In a much needed counterpoint to this weird weekend, the weather was freaking glorious. Lily was in awe that it was t-shirt & shorts weather when not so long ago it was freezing. The weather is supposed to be in the 80's all week long, and I am excited to get in the dress-wearing groove again. This dress is a great spring transition dress with the longer sleeves. I bought it when I got this green jacket, and I think they would look really cute worn together too.
My heels and watch are both on major sale! I am really into everything embroidered lately, and I linked some of the other embroidered things I have been eyeing below. Make sure to check back to the blog this week for the most girly, out of this world dress…. ever. And all I have left to say is… thank God for The Bachelor.
XO
Photos by Taylor Cole.