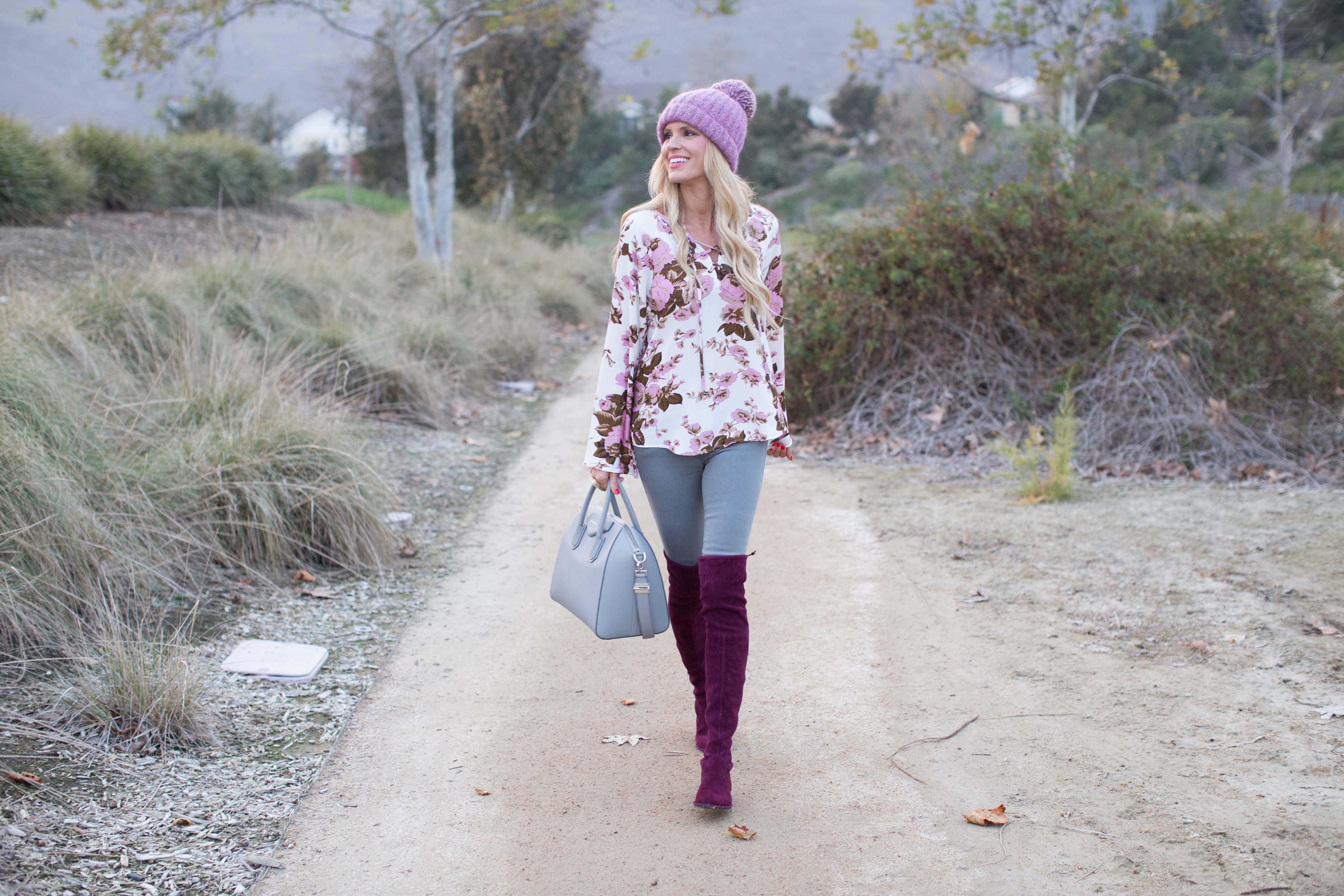 Hi! It's been a bit since I have posted and I am so sorry. My husband is always telling me to stop apologizing on the blog, but I guess it's my personality. I caught some crazy cold, and it knocked me out on my butt. When you are a mom and sick it's the worst because you can't take a sickie and lay in bed all day watching T.V. and feeling sorry for yourself. You still have to get up, get the kids ready, make food, entertain them (and hopefully not with too much T.V.). I have really been trying to steer clear of any cold medicine because then it makes me feel not sick anymore and then I totally push myself trying to accomplish everything and then I get even more sick. Waaah, okay enough of the sick talk. All I can say is I am really looking forward to Hawaii and sunshine and hopefully lots of energy. 🙂
I am always interested to see what people are actually buying- whether it's at a department store or the grocery store. One of my morning blog-related rituals is to browse the Shopbop Top Sellers. Sometimes I find cute things on there that maybe I wouldn't ordinarily come across, and it also gives me an idea of what people in my target audience are buying.
It got me thinking- what are my blog best sellers? While people are buying the fun stuff like this cute tasseled dress (see full post on it here), for the most part it's the wardrobe staple pieces that people are investing it. Here are the top 5: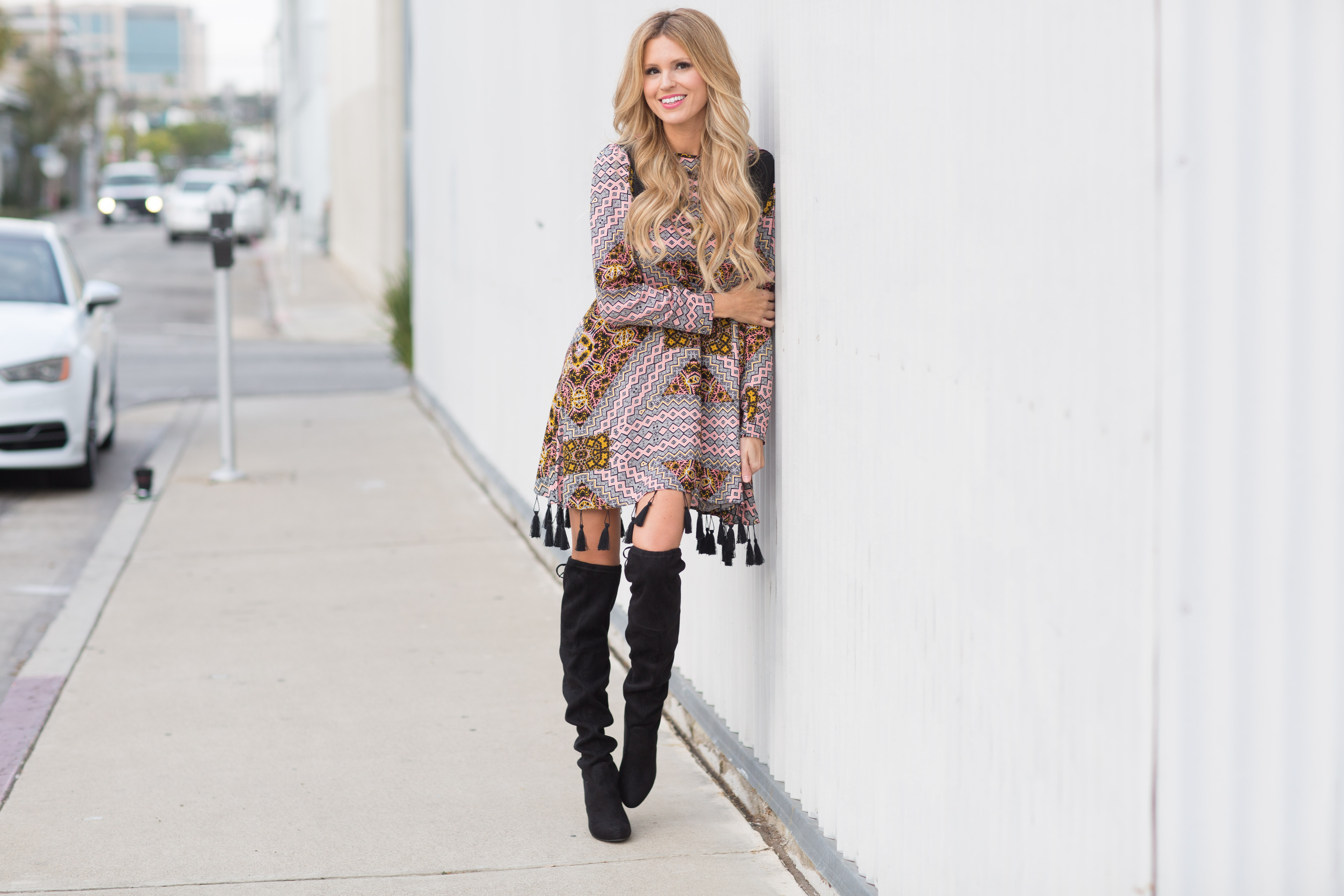 Over the Knee Boots: Investment Pair | More Affordable Option
On my blog, shoes in general are the most popular selling item. And out of the entire bunch, over the knee boots are the biggest sellers. I think I surprised myself with how much wear I get out of my Stuart Weitzman burgundy over the knee boots. I truly wear them like a neutral color, and for the most part it just works. You can catch some of the recent posts where I wore them here and here. They are definitely an investment piece, and I seriously treasure those bad boys. I know I will wear them for many years to come. A great alternative are the black over the knee boots that I linked above.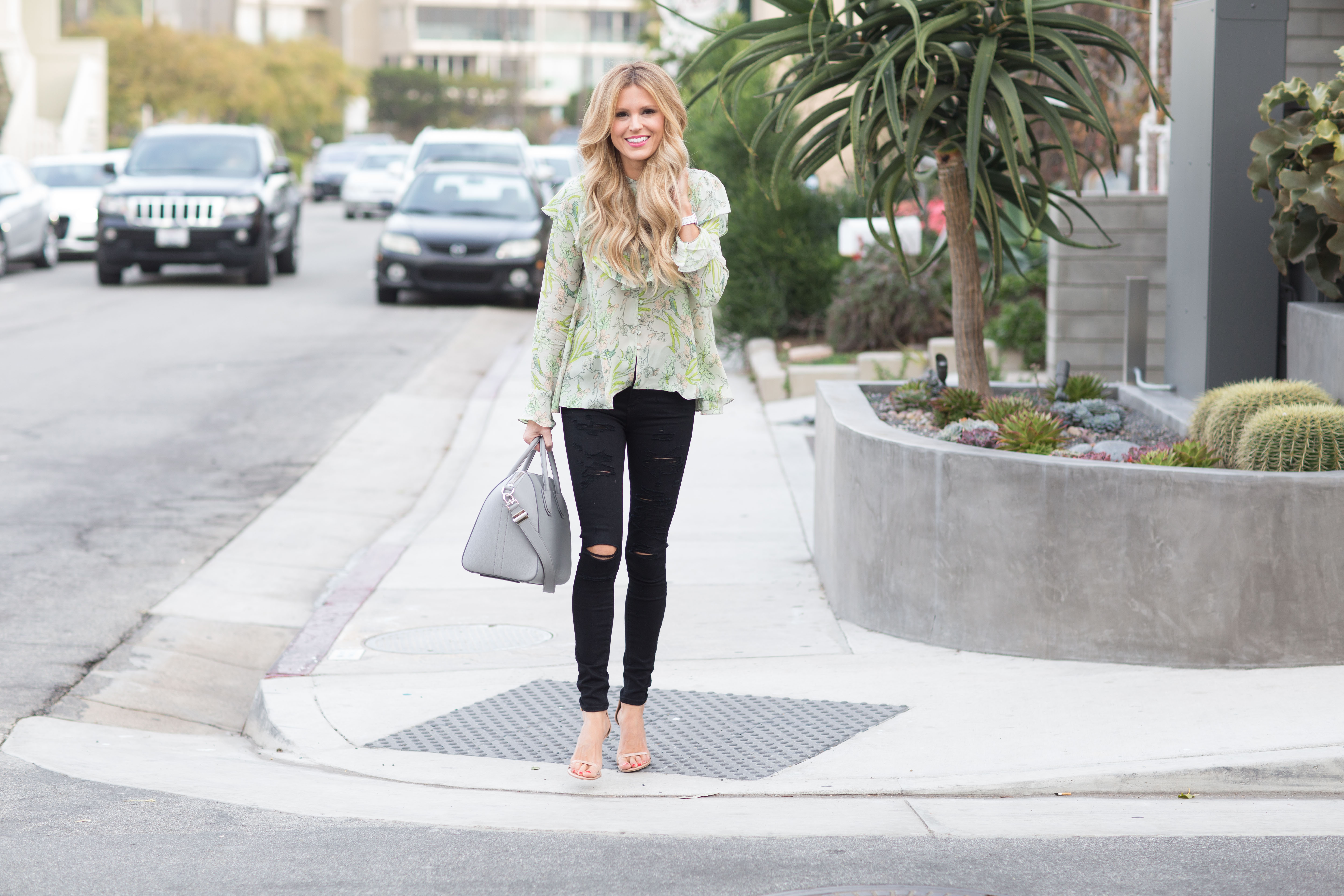 Even though we are approaching spring and summer, black skinny jeans are still a great thing to buy now. I love wearing mine in the evening with a dressy top. See full blog post here.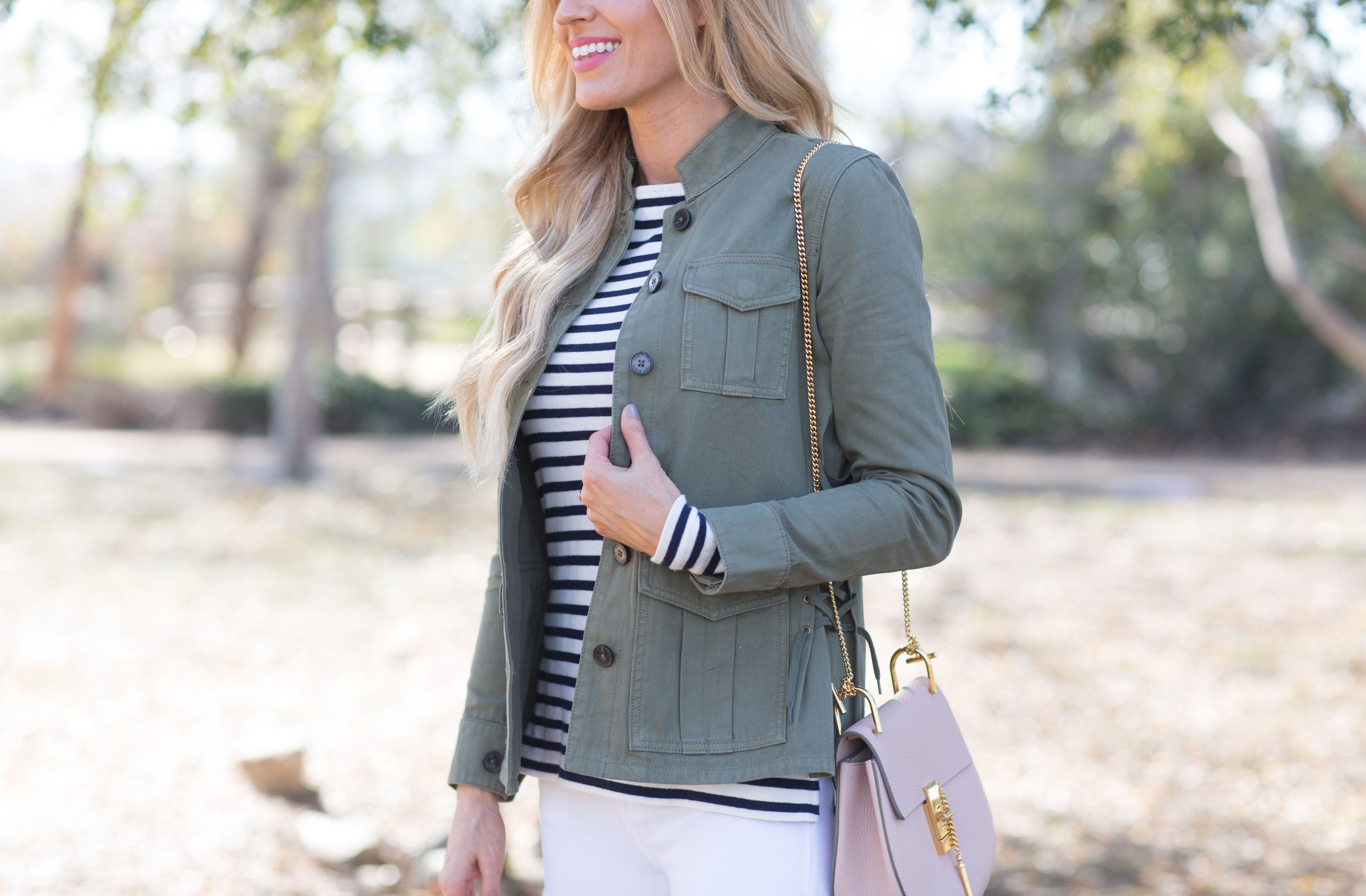 Black & White Striped Tee
A girl can't get enough of a perfect striped tee, am I right? I love this one because the fit is flattering, the price is reasonable, and the length is good. See full blog post on it here.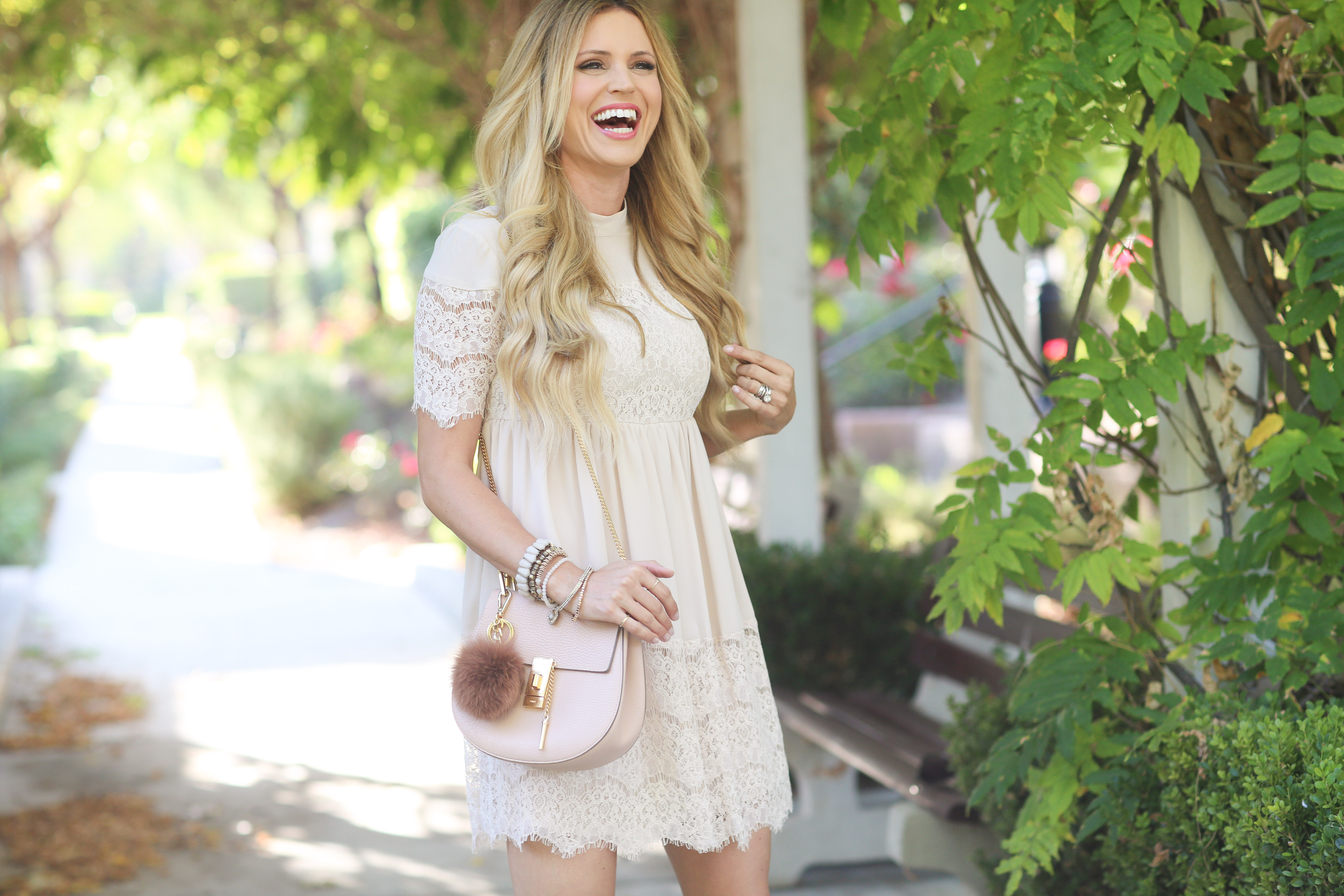 Lace Babydoll Dress
This one is popular because it's oh so cute and under $90, and it now comes in white which is so perfect for spring. Full blog post here.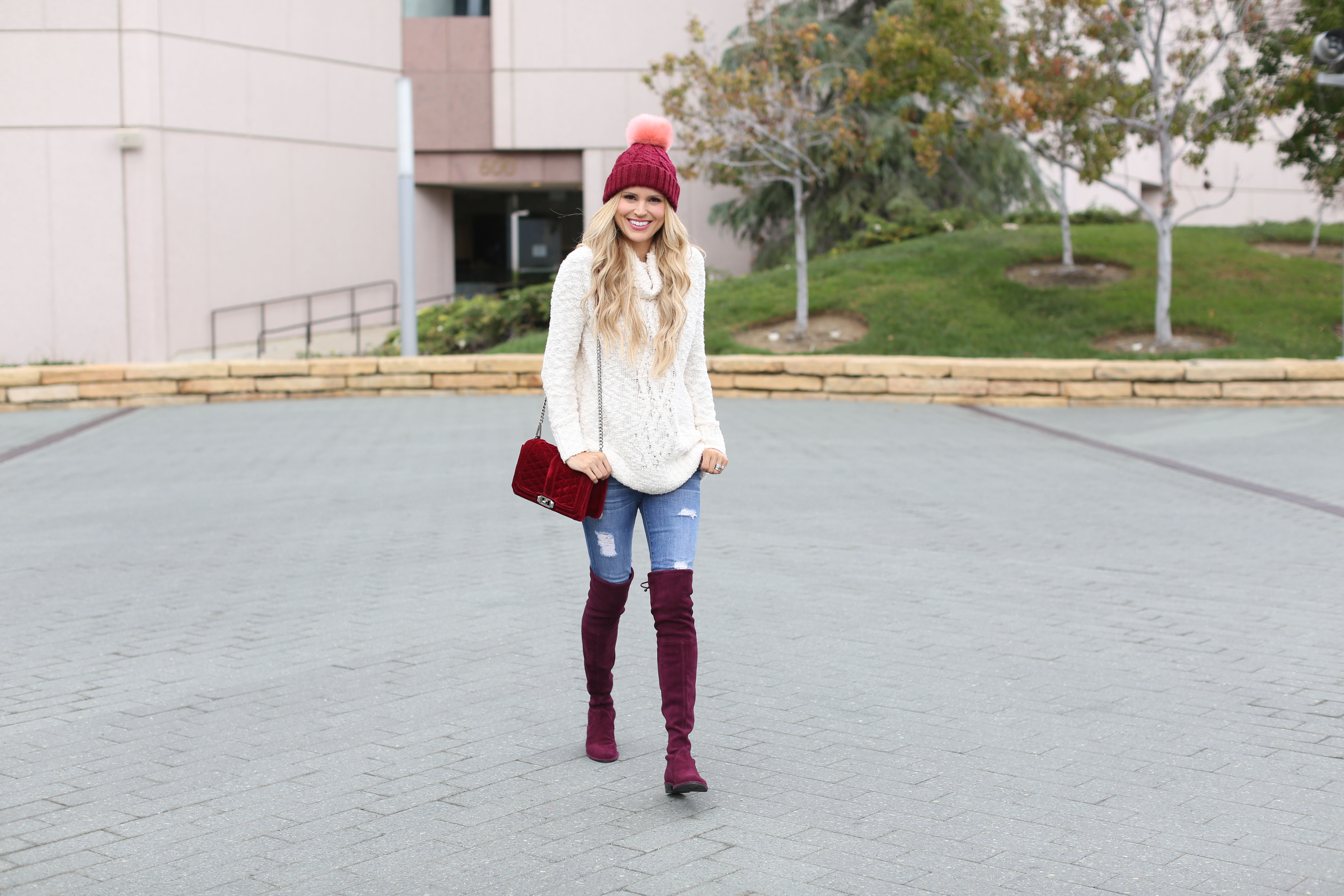 These exact jeans constantly appear on the Shopbop Top Sellers list for a reason- they are that good and under $100! See posts where I wore them here & here.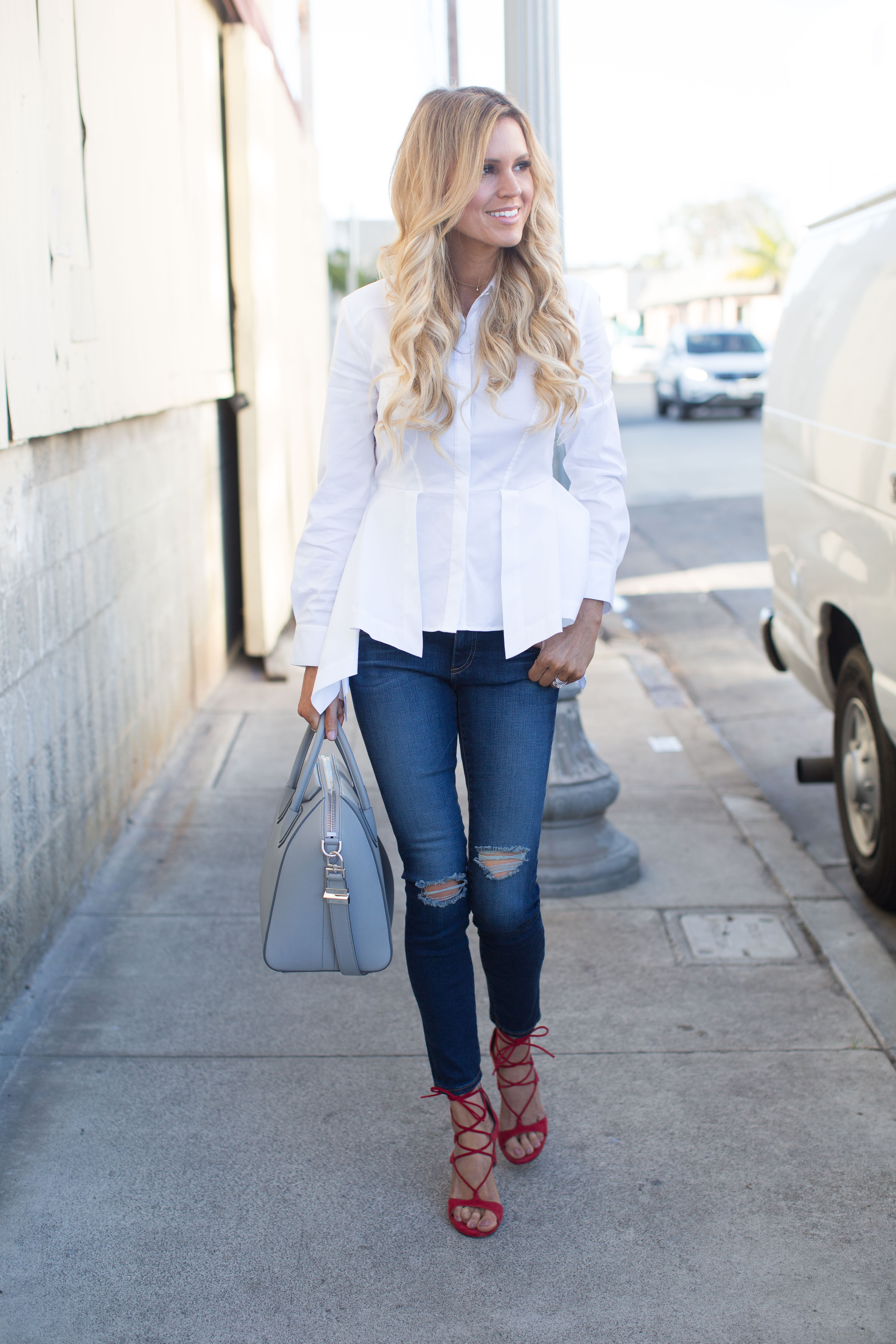 I also recently wore this pair which are popular too, but they are more expensive than the Blank denim (see that post here).
Were any of these items your favorites?
Thanks so much for stopping by!
xoxox,
Missy
Photos by Taylor Cole.